Michael Hsu Office Of Architecture have designed a contemporary remodel and an addition to a home in Austin, Texas.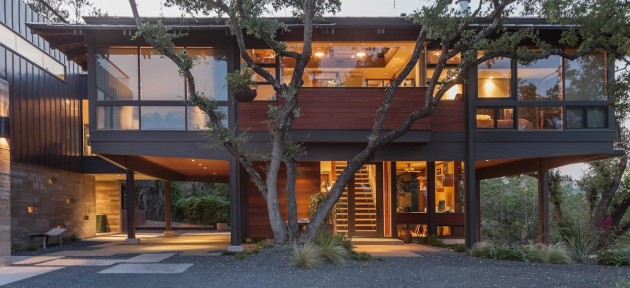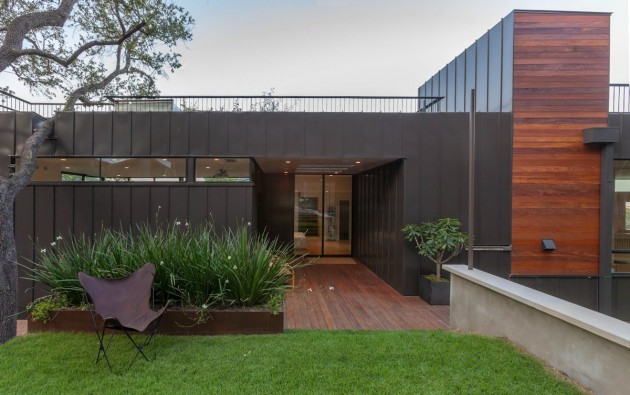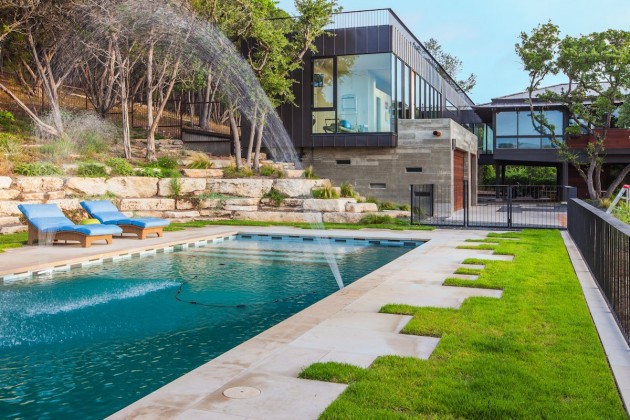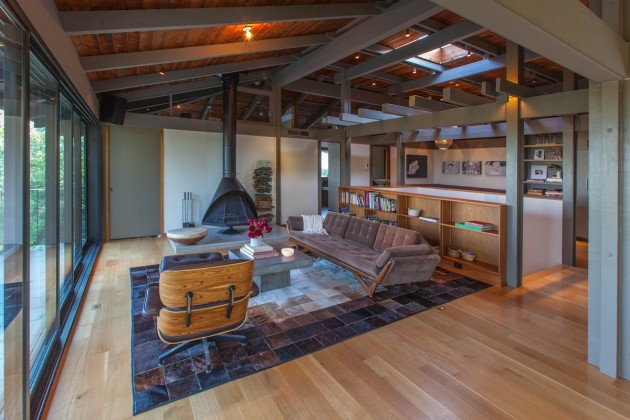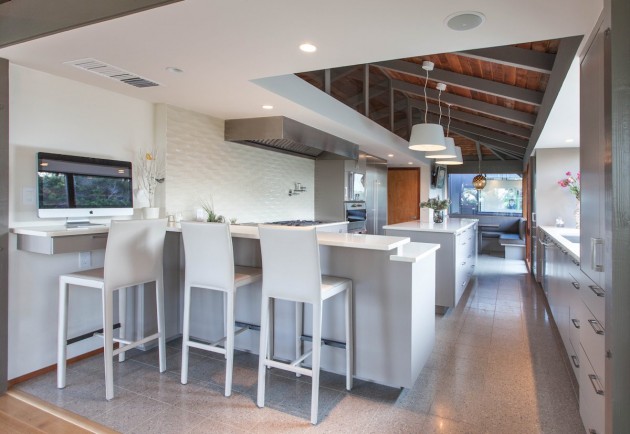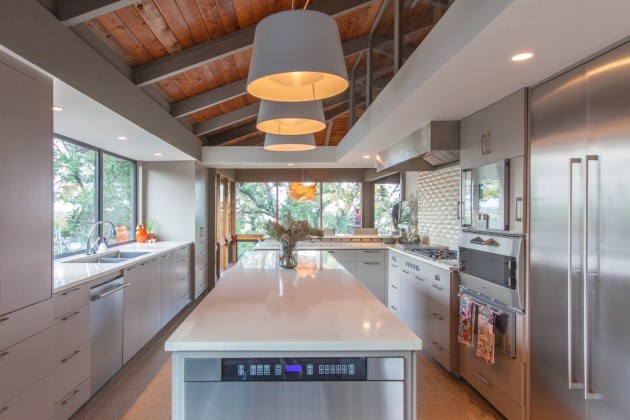 Project description
The design for this Austin residence involved a respectful remodel to an existing home and a contrasting new addition. Updates to the original house included geothermal air-conditioning system, updates to make the envelope more energy efficient and expanding the front deck to accommodate dining.

The addition, an elegant 'shotgun' style form, contains bedrooms, an exercise room, family room, garage and an herb garden.  Using materials of glass, metal and concrete, the addition was placed at the back of the sloping lot so that it would not impede upon the unobstructed views to downtown and hill country beyond.
Architect: Michael Hsu Office Of Architecture
Photography: Ryan Farnau