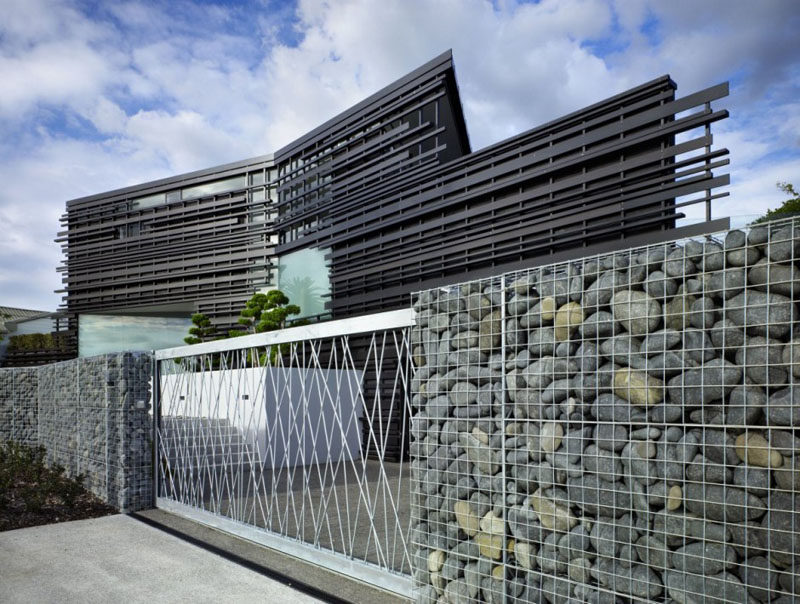 You might have seen them before, but did you know that those wire cages with rocks in them actually have a name? A gabion is a cage filled with rocks, concrete scraps, or really anything you can fit into the wire cage.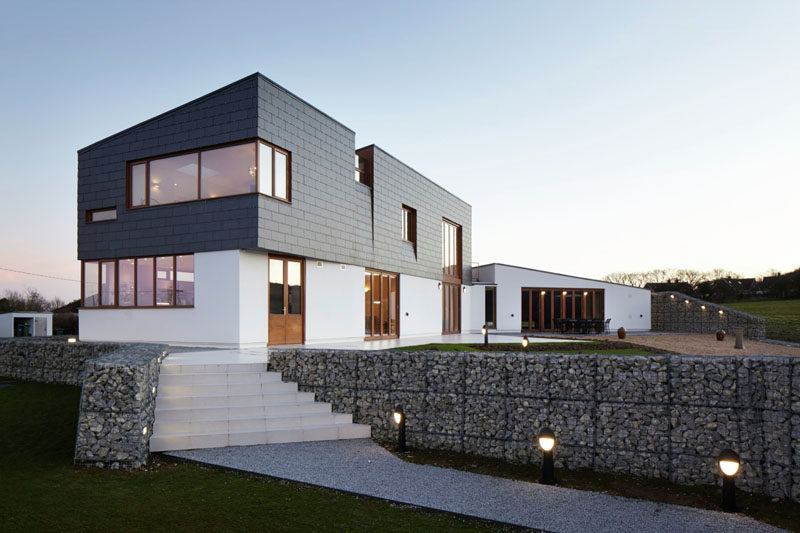 Historically, gabions have been used for hundreds of years, with Leonardo da Vinci being said to have used a type of gabion for the foundations of the San Marco Castle in Milan, Italy. Gabions were traditionally used as foundations and retaining walls to prevent erosion, as well as for military operations.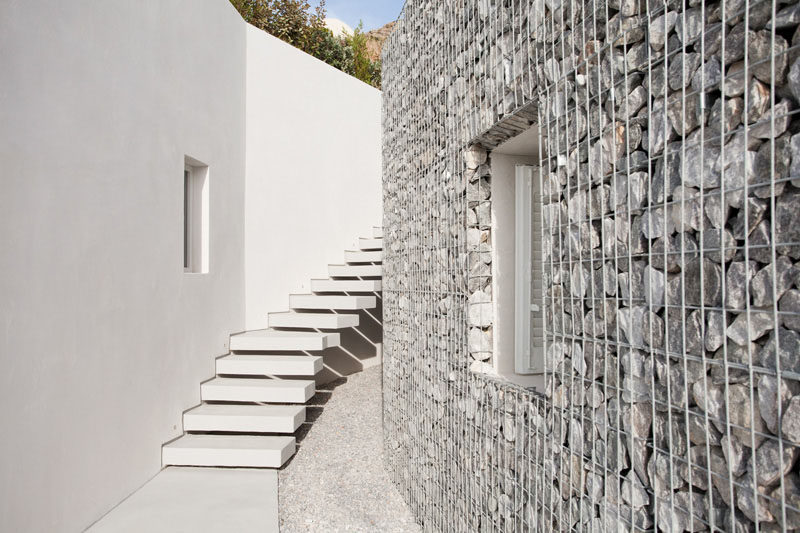 Hotel Relux by A31 Architecture. Photography by Yiannis Hatjiaslanis.
While they're still used as protection from erosion and in the military, gabions are becoming increasingly popular in modern and contemporary architecture and landscaping.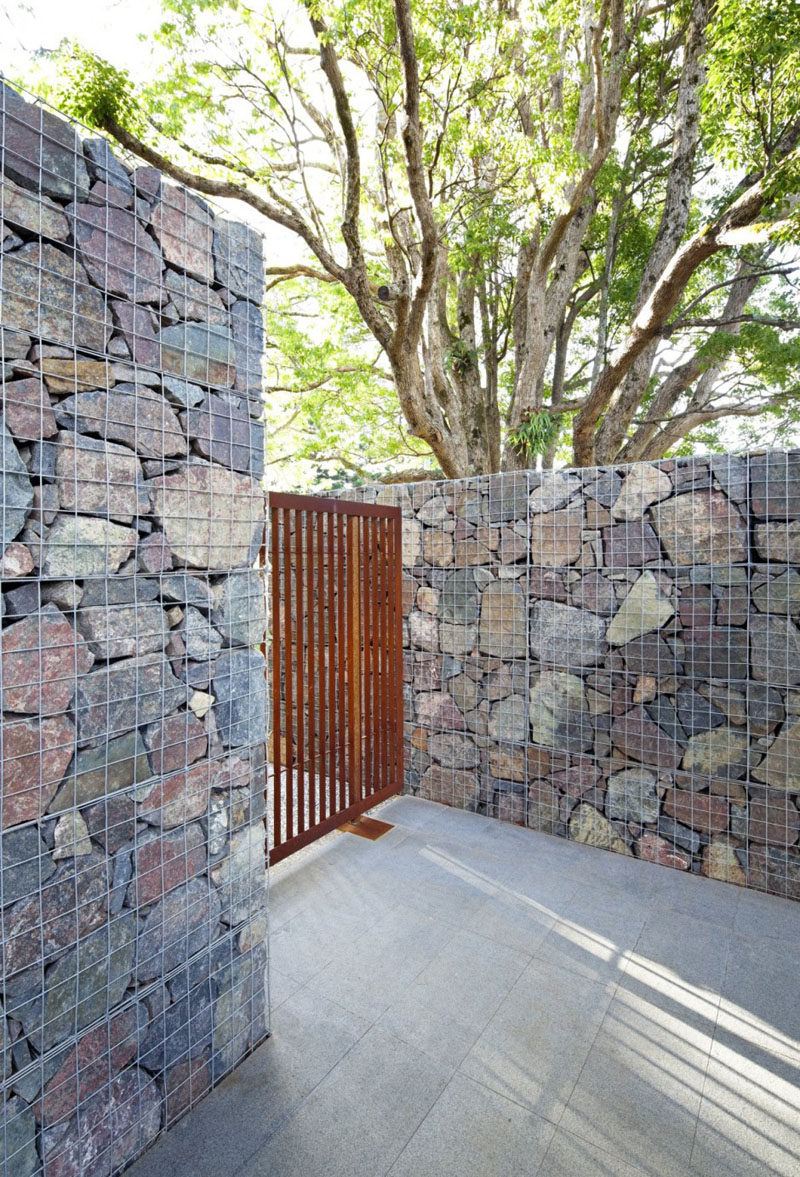 When used outdoors, gabions can be both decorative and functional. On the decorative side of things, gabions can be used as fountains, statement pieces, benches, and flower beds.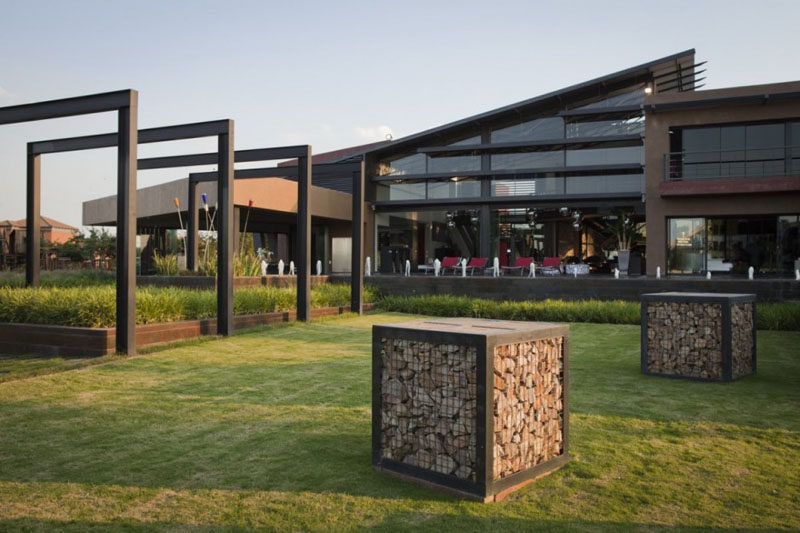 Functionally, they can be used as a retaining wall in a sloped yard, offering exceptional drainage and soil reinforcement or they can be used as a fence, providing great sound protection, privacy, and wind protection.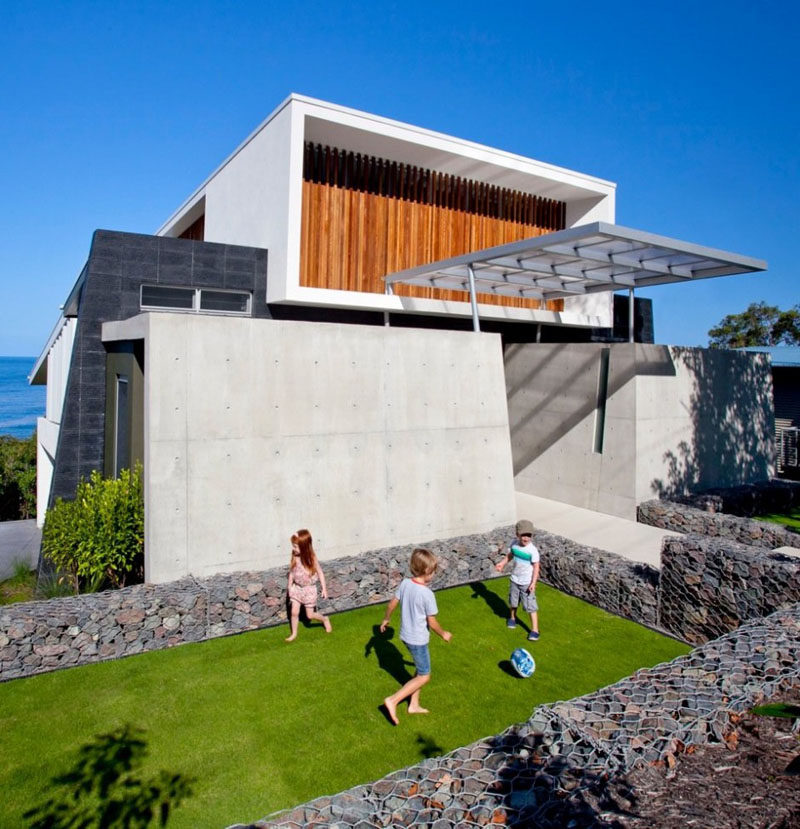 Slightly less common, gabions can also be found indoors. Resorts like the Alila Cha-Am Resort and homes around the world are using gabions to create statement walls that function as both a real wall and a decorative art piece.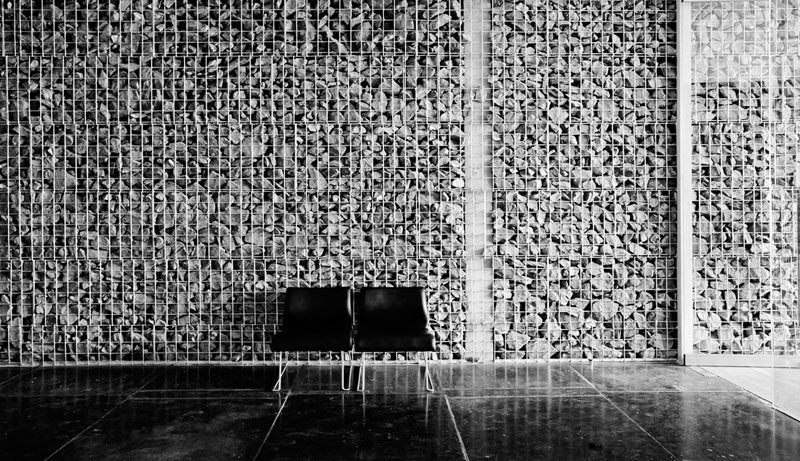 From fences and walls to seating and art, gabions are a way to make an interesting feature wall out of a pile of rocks.