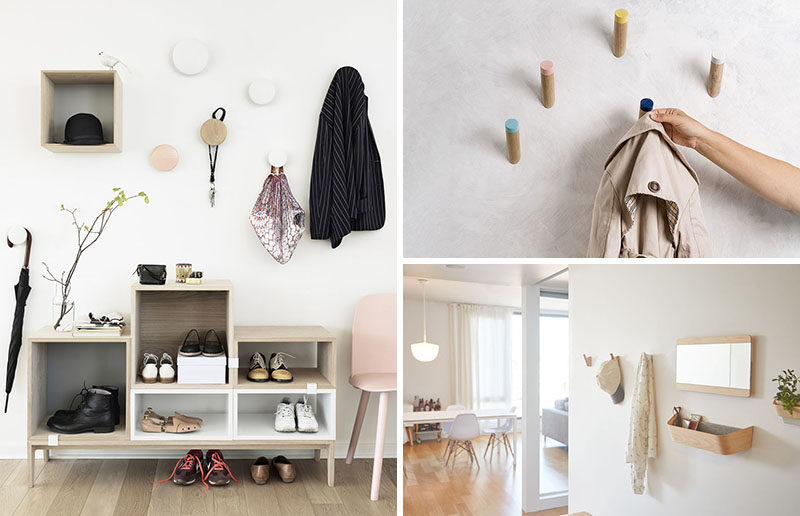 Entryways are an often neglected area of a home, but they're one of the most important. They're the first thing guests see when they enter your home and they're the last thing they'll see as they leave. They're also the first thing you'll see when you get home, and is the first thing you want to see after a long day, a wimpy coat hook and your work bag thrown in the corner? I didn't think so.
Today we're sharing a few ways to make your entryway an awesome part of your home you'll be proud of and excited to show off.
Shoe Storage
Keep shoes under control with cabinets, racks or bins, so that you and your guests don't trip over them as you walk in the door and to keep your entryway always looking tidy.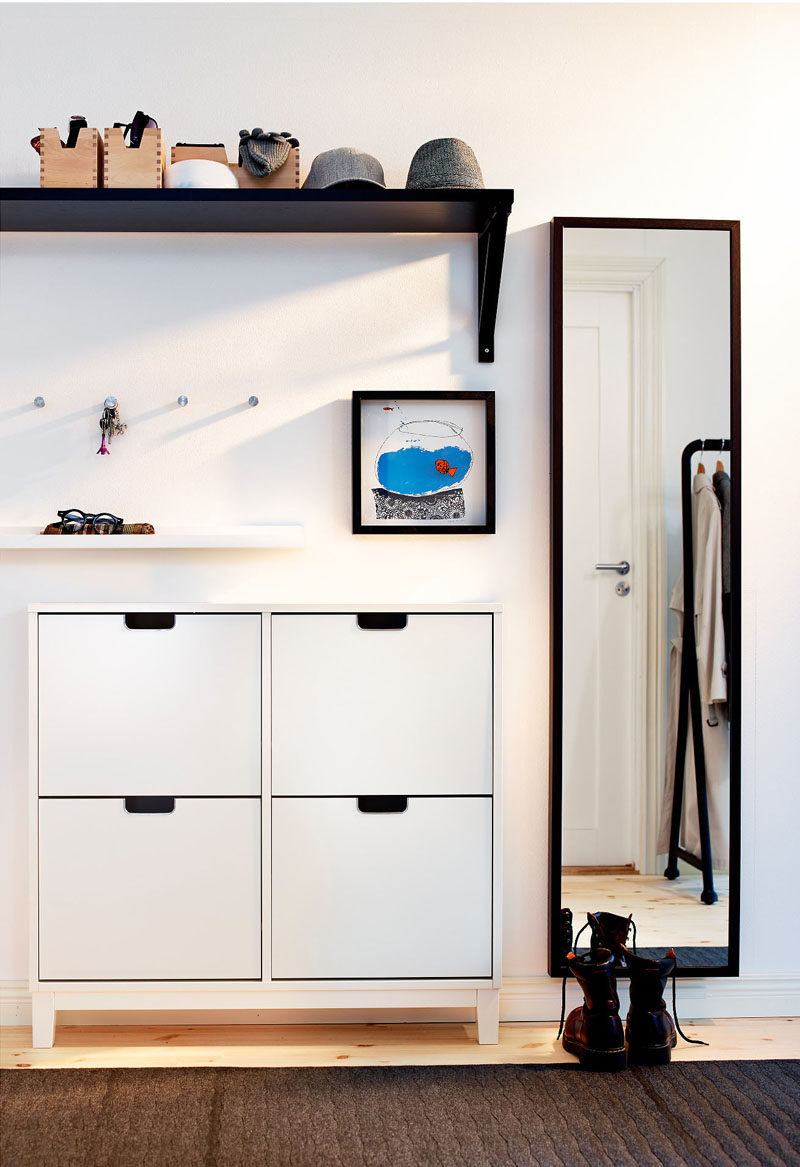 STALL shoe cabinet by IKEA
---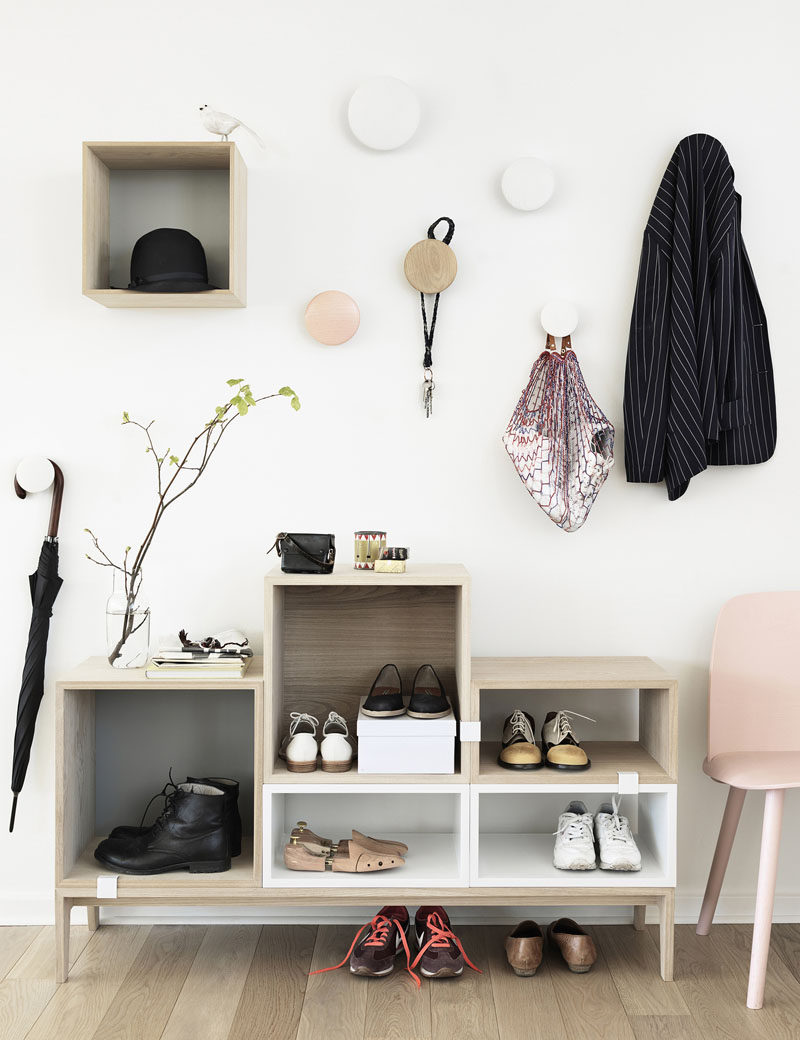 Stacked, designed by Julien De Smedt for MUUTO
---
Hanging Space
Coats, bags, scarves, and hats all need a place to hang out when they're not being used. The back of a chair is always an option but it definitely isn't the best. Use hooks, hangers, or racks to keep your outer wear together at the front door in an organized and stylish way.
---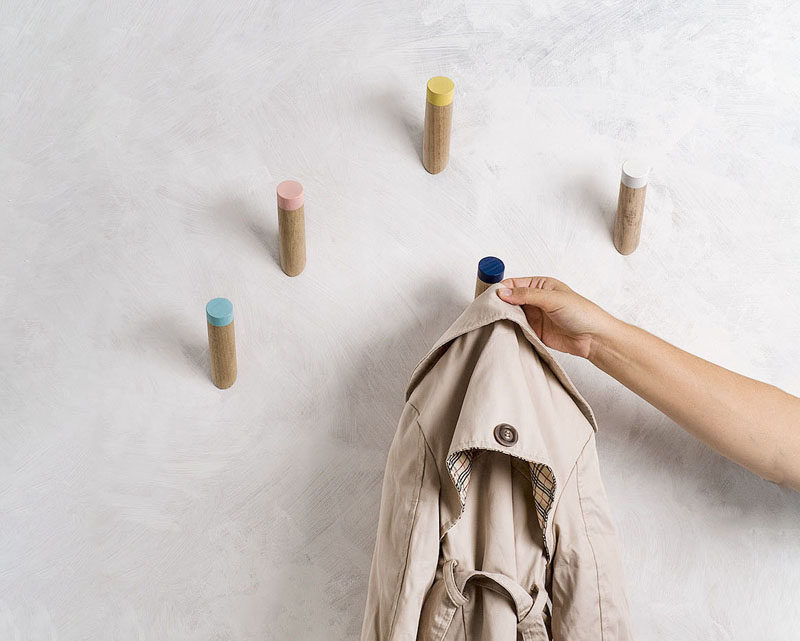 ---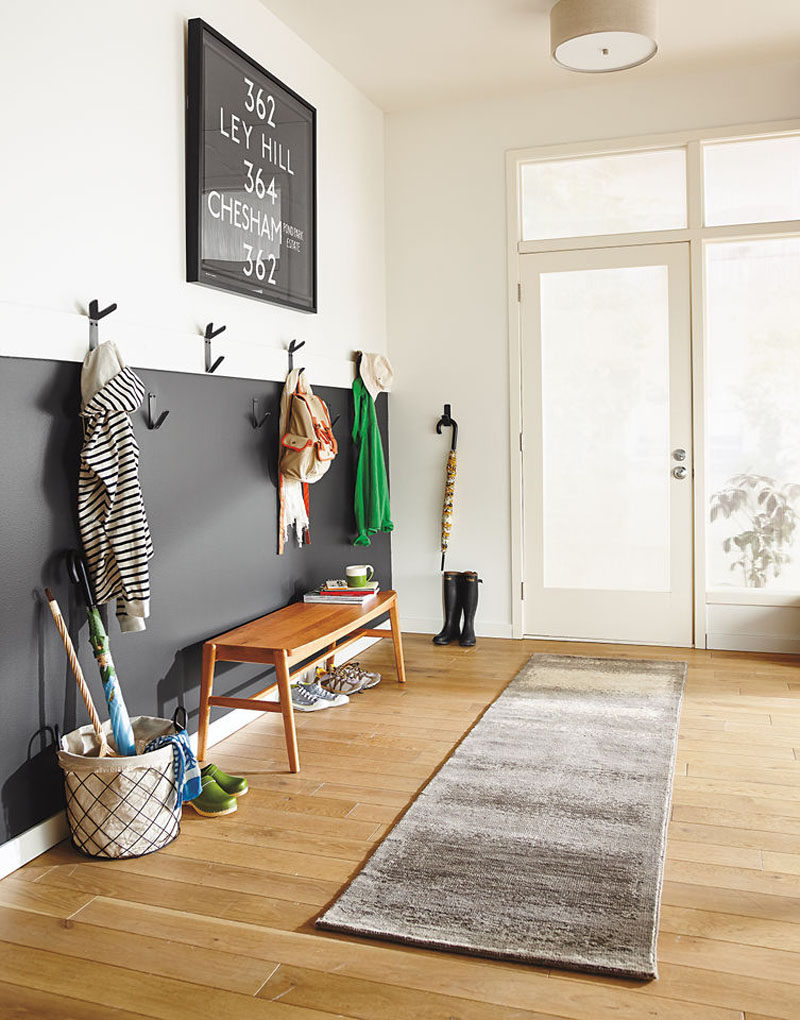 ---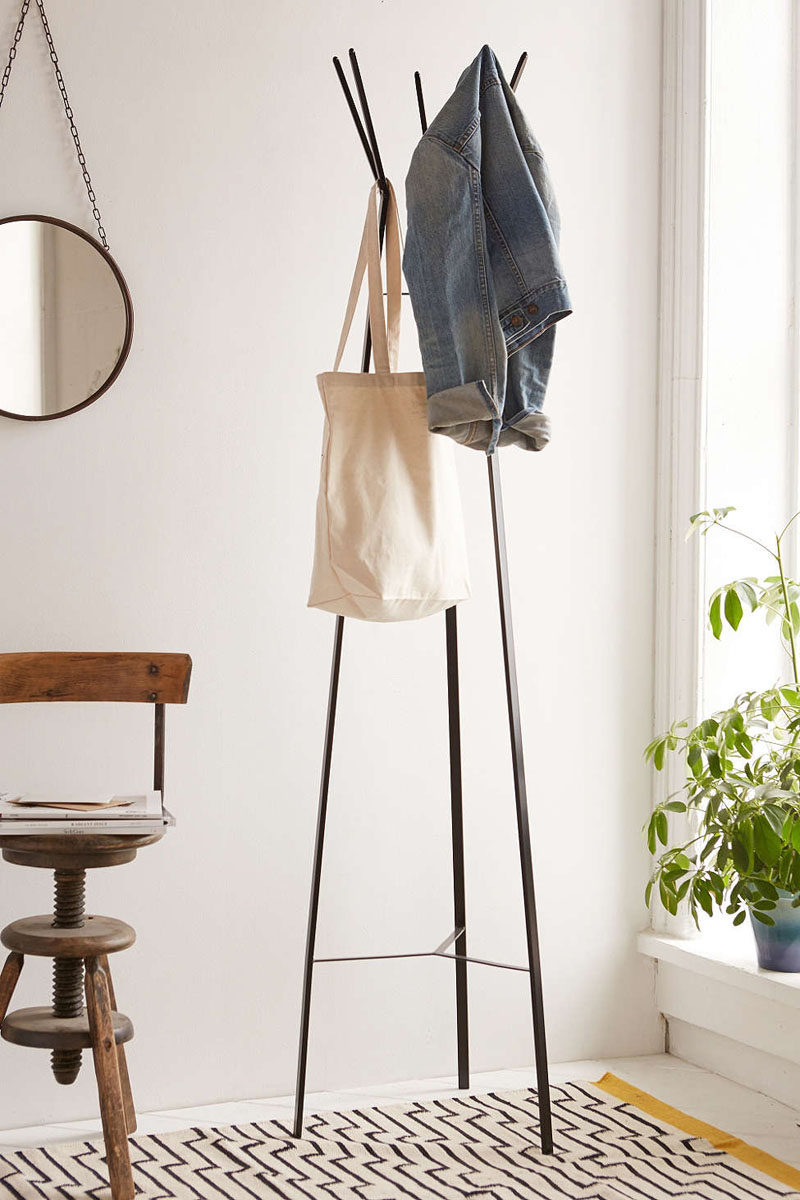 ---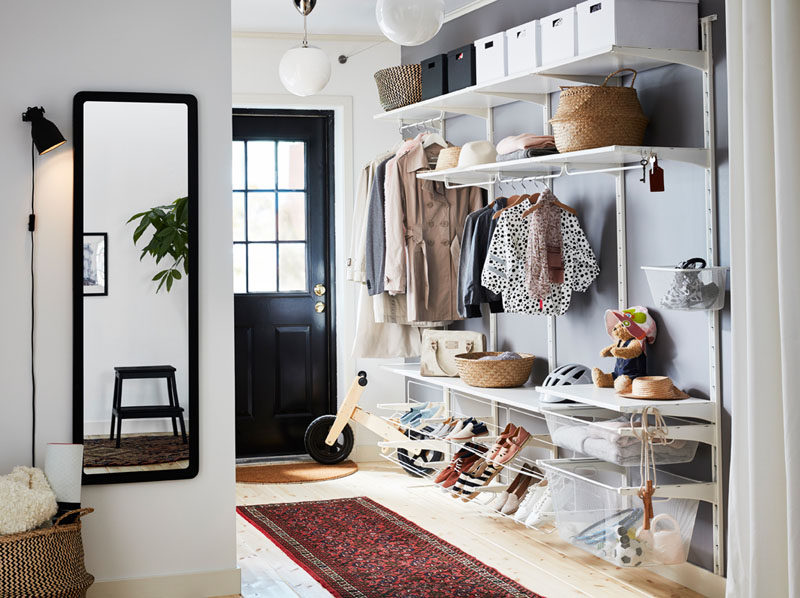 Inspiration from Ikea
---
Catch-alls
A nice dish for your keys, a wall mounted ledge, or a simple catch-all cubby give you a convenient place to put your daily essentials at the end of the day, so you know exactly where they are when you're all ready to head out later.
---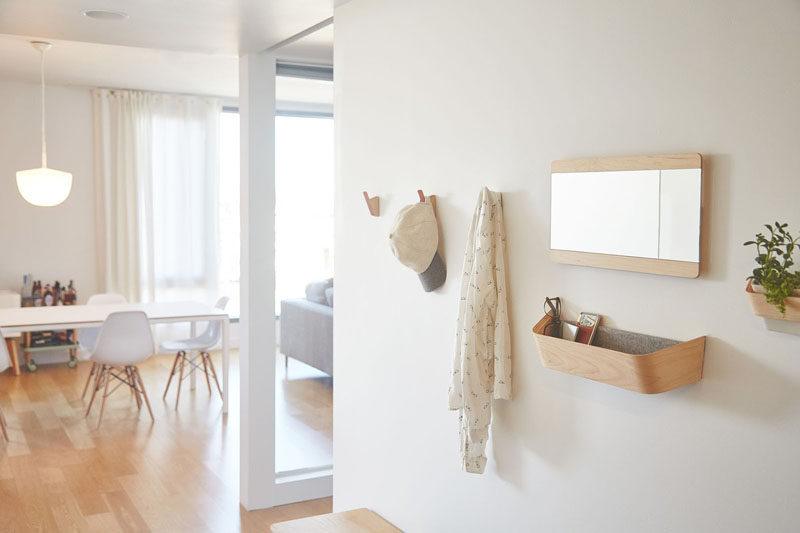 Entryway collection by Grovemade
---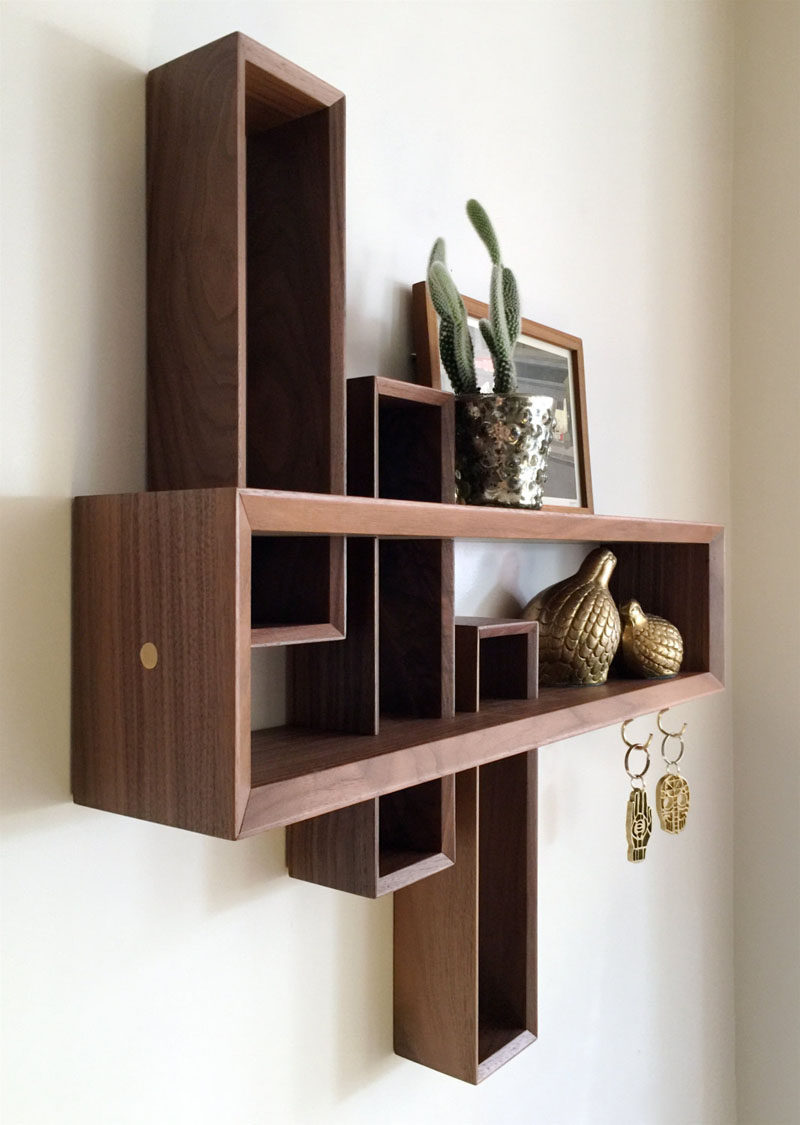 ---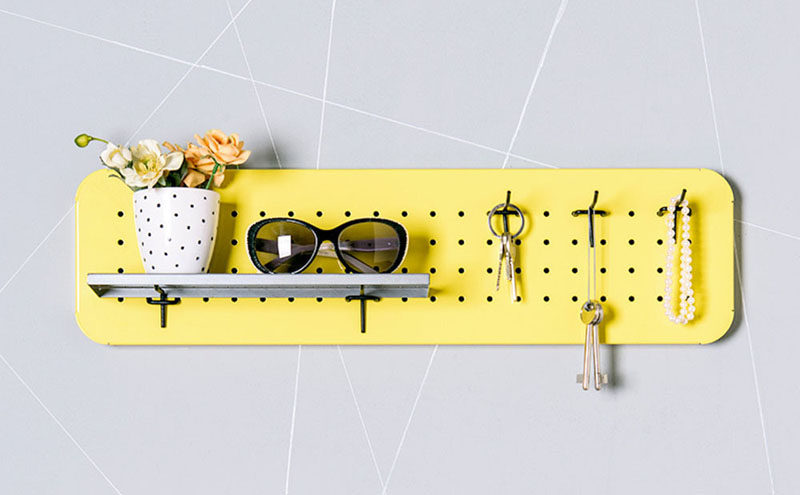 ---
Umbrella Stand
Rather than hanging your umbrella on a hook on the wall, where the water trickles down the wall, or on the floor where you'll have a puddle of water, add a simple umbrella stand to your entryway. This will give you a place to store your umbrella as you walk in the door and eliminate the need to wash water marks from your walls and floor.
---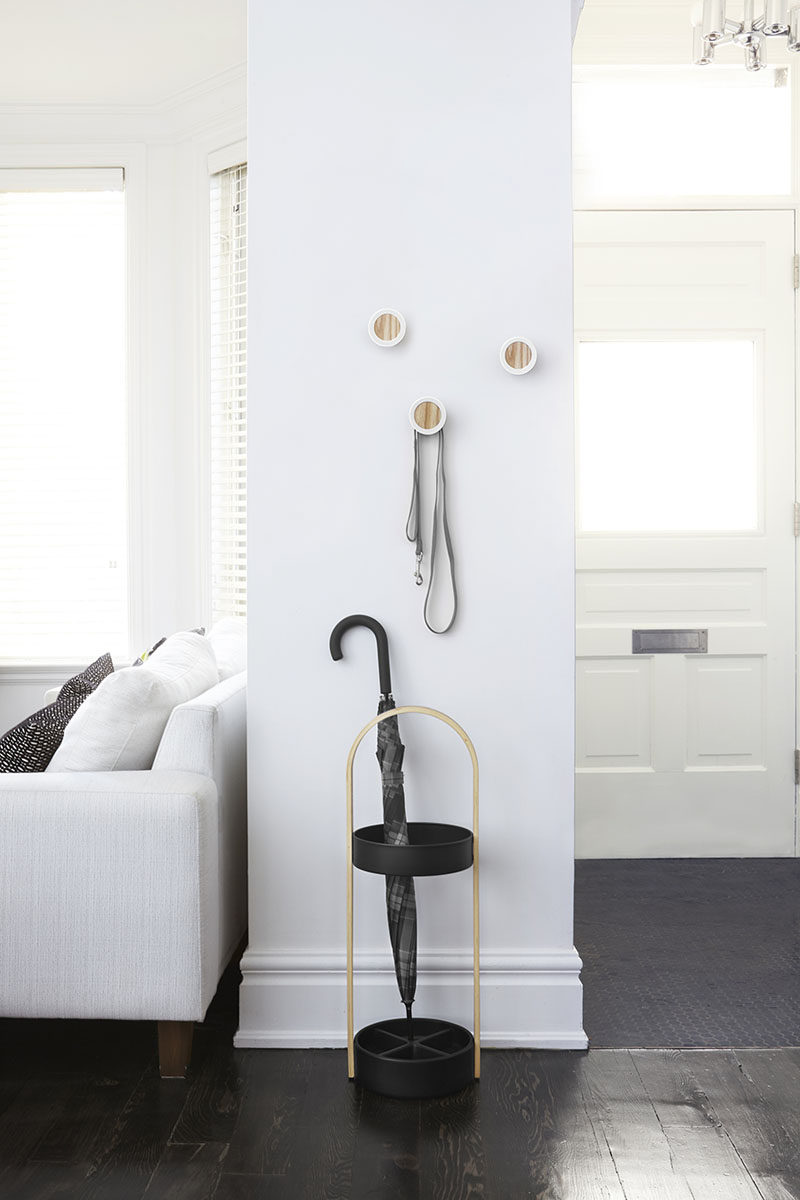 Umbrella stand by Umbra.
---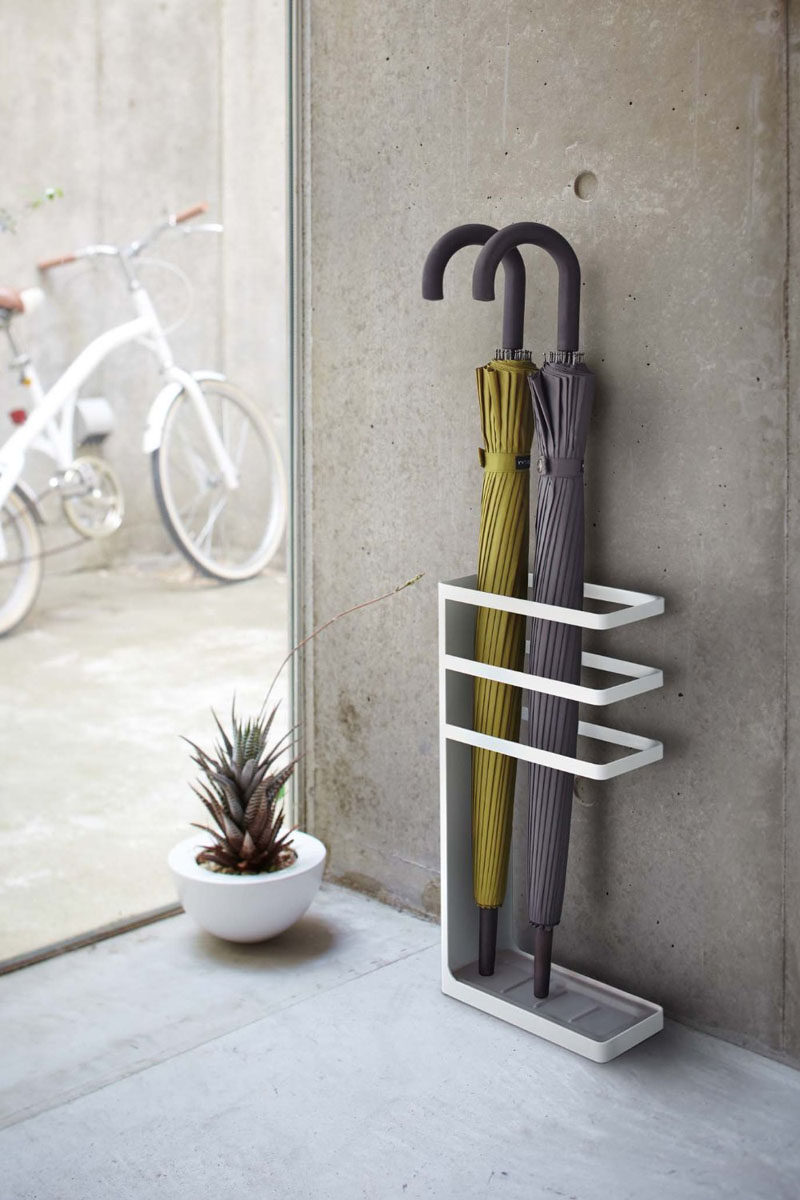 Layer Umbrella stand by Yamazaki.
---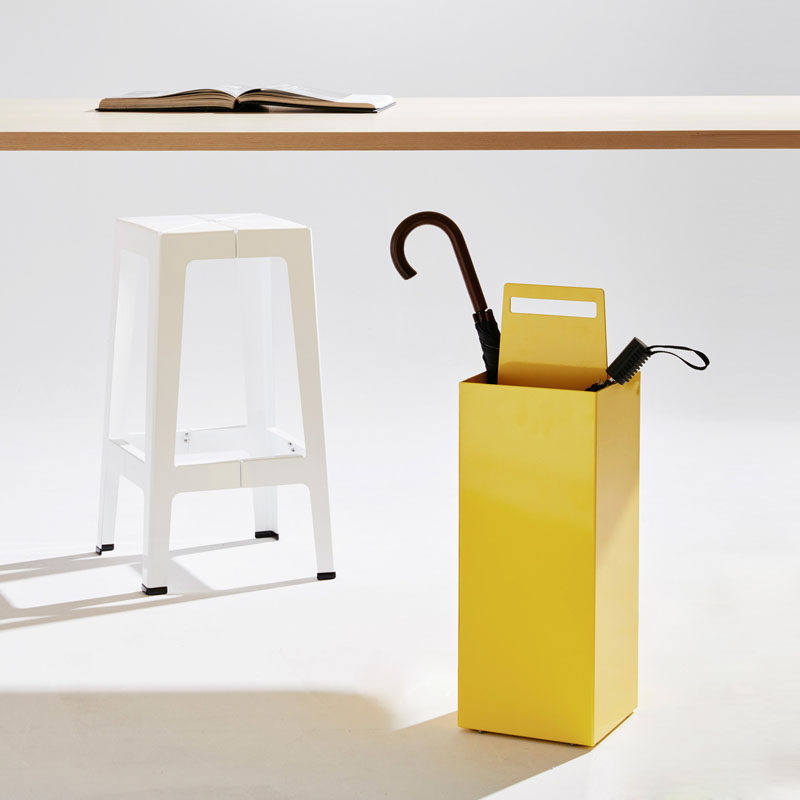 Alfred Umbrella Stand designed by Seaton Mckeon, Nicholas Karlovasitis & Sarah Gibson for Design By Them.
---
Seating
Having a place to sit at the front door is always useful. It gives you a place to tie your shoes, wait for your partner, and can give you a bit of extra storage space if you need it. Whether it's a small bench or a comfy chair, a little bit of seating in your entryway makes all the difference.
---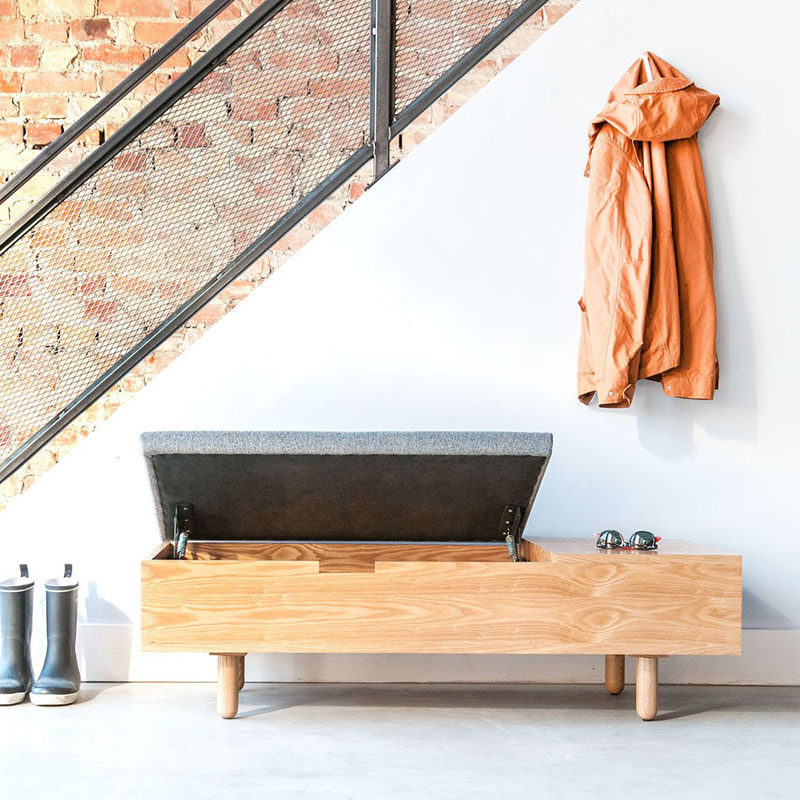 Mimico Storage ottoman from Gus*
---
Decor
An entryway isn't complete until it's been styled, and an important part of styling is adding just the right pieces of decor. You want to keep it simple but put together. To achieve this, add a mirror, some photos, some flowers, and maybe a lamp or some string lights, and your entryway will become a nice little place that greets you with beauty and style as you walk in the door.
---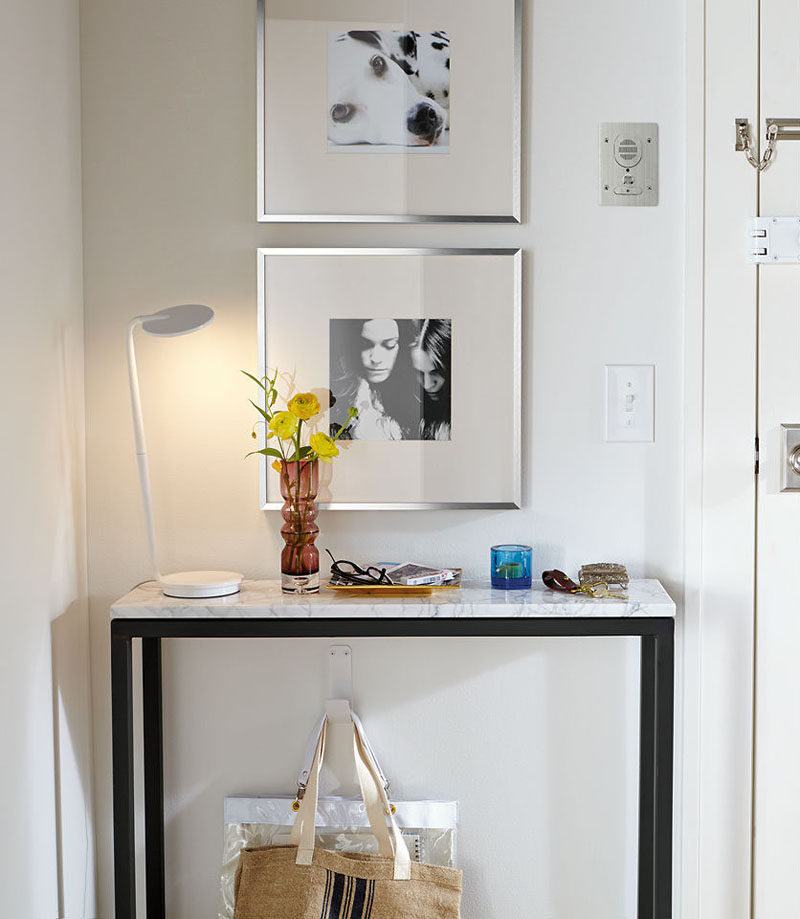 ---
Inspirational photo from listing on Stadshem.