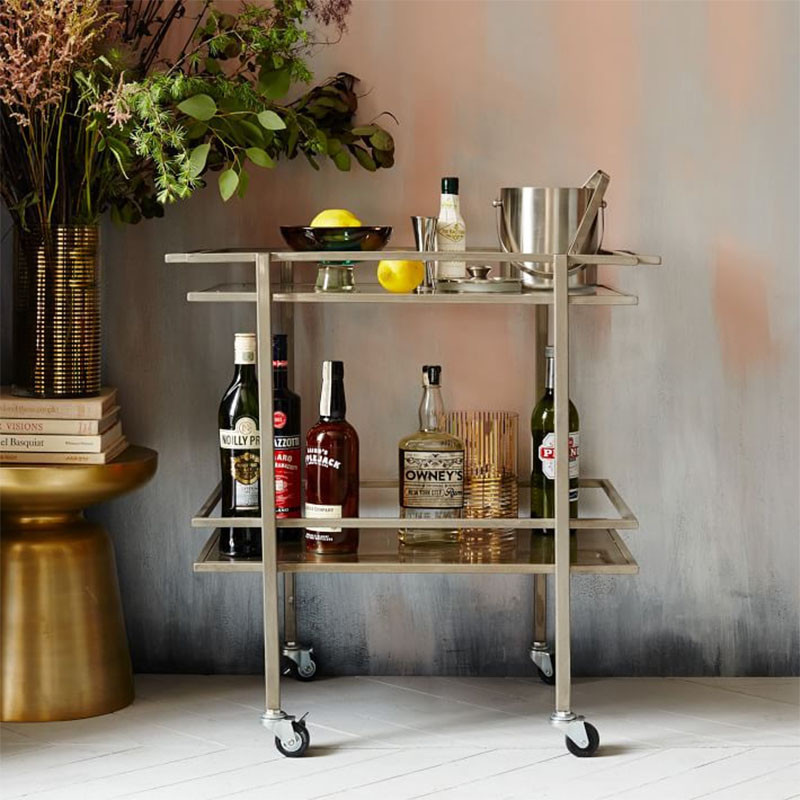 Terrace Bar Car from West Elm
Bar carts are great additions for home entertainment areas. They keep the essentials for a good night close at hand and turn your bottles, glasses, and shakers into functional decor pieces!
Here's a few bar carts to get the ideas flowing…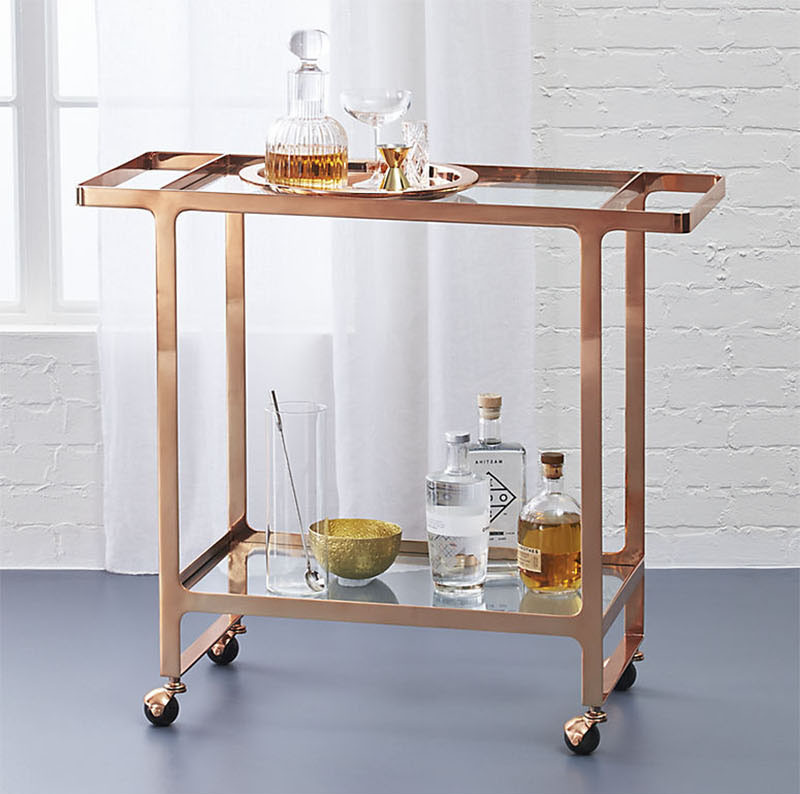 Dolce Vita Rose Gold Bar Cart from CB2
---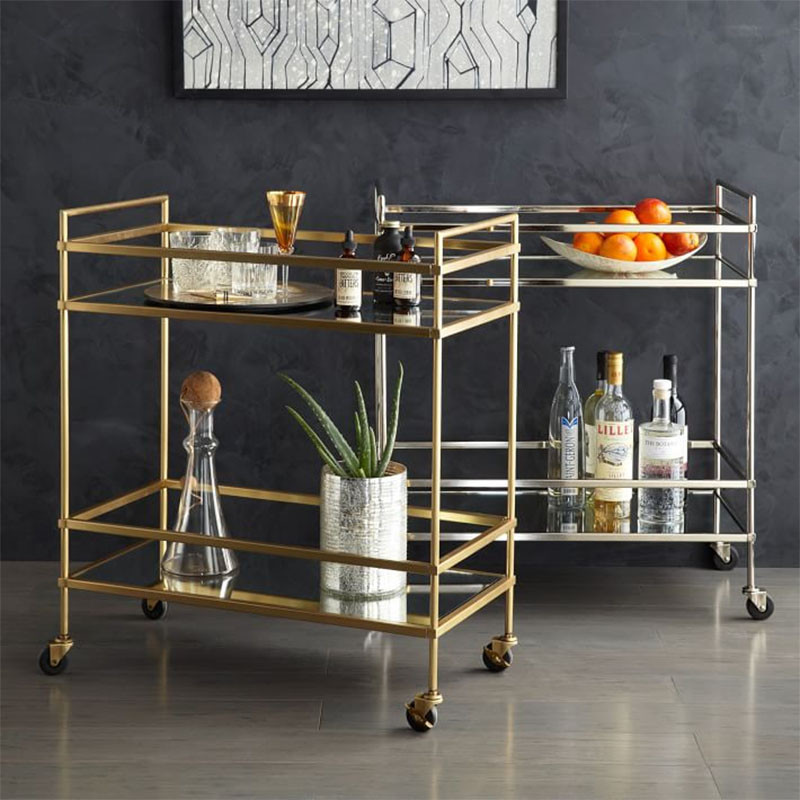 Bell Hop Bar Cart from West Elm
---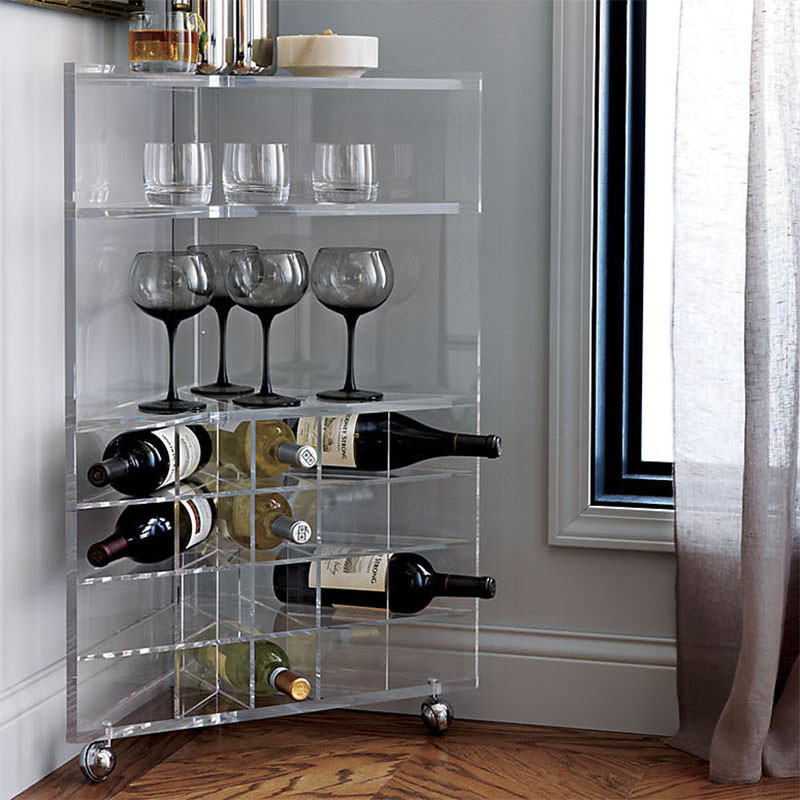 SAIC Tonic Bar Cart from CB2
---
Now, in addition to your favorite alcoholic beverages, not just anything can be thrown onto a bar cart.
These 12 items will help you unleash your inner bartender and will have your guests gawking at your fabulous set up!
---
1. Get your cart all set up with this complete bar kit that includes a pitcher, mixing glass, shaker, four glasses, and essential tools, including a bar spoon, strainer, double jigger, and muddler.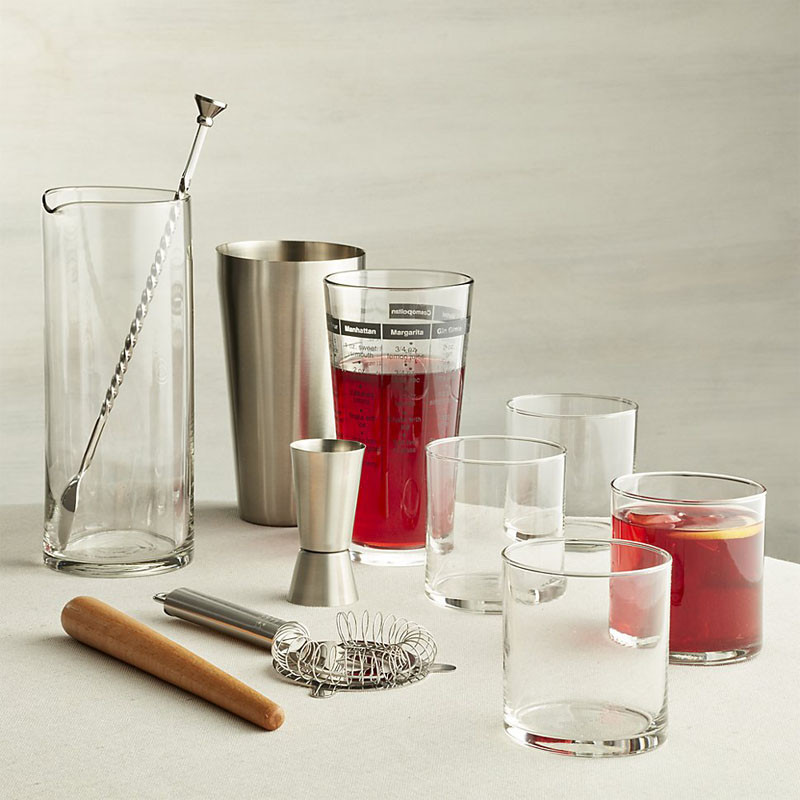 ---
2. These glasses are perfect for couples (or awesome best friends) who enjoy having drinks together.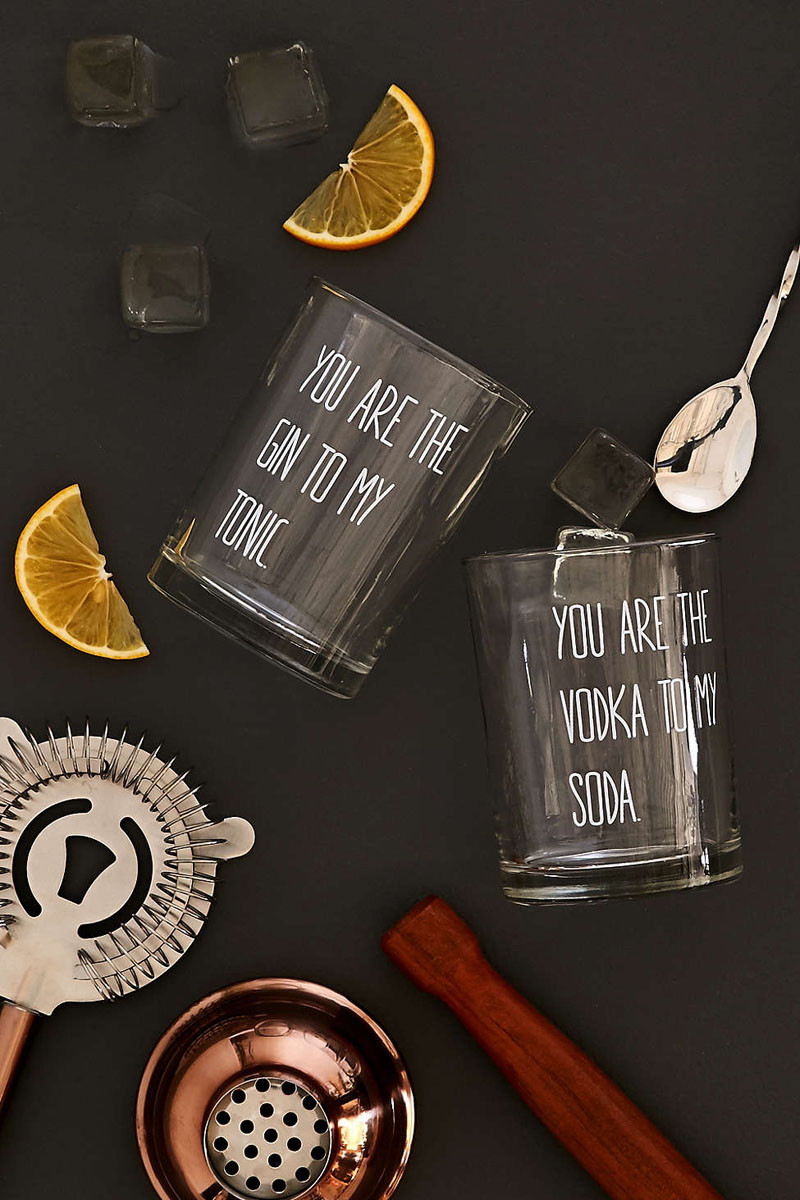 You Are The Rocks Cocktail Glasses Set from Urban Outfitters
---
3. Learn how to make your favorite cocktails using these glasses that have the recipes printed right on them!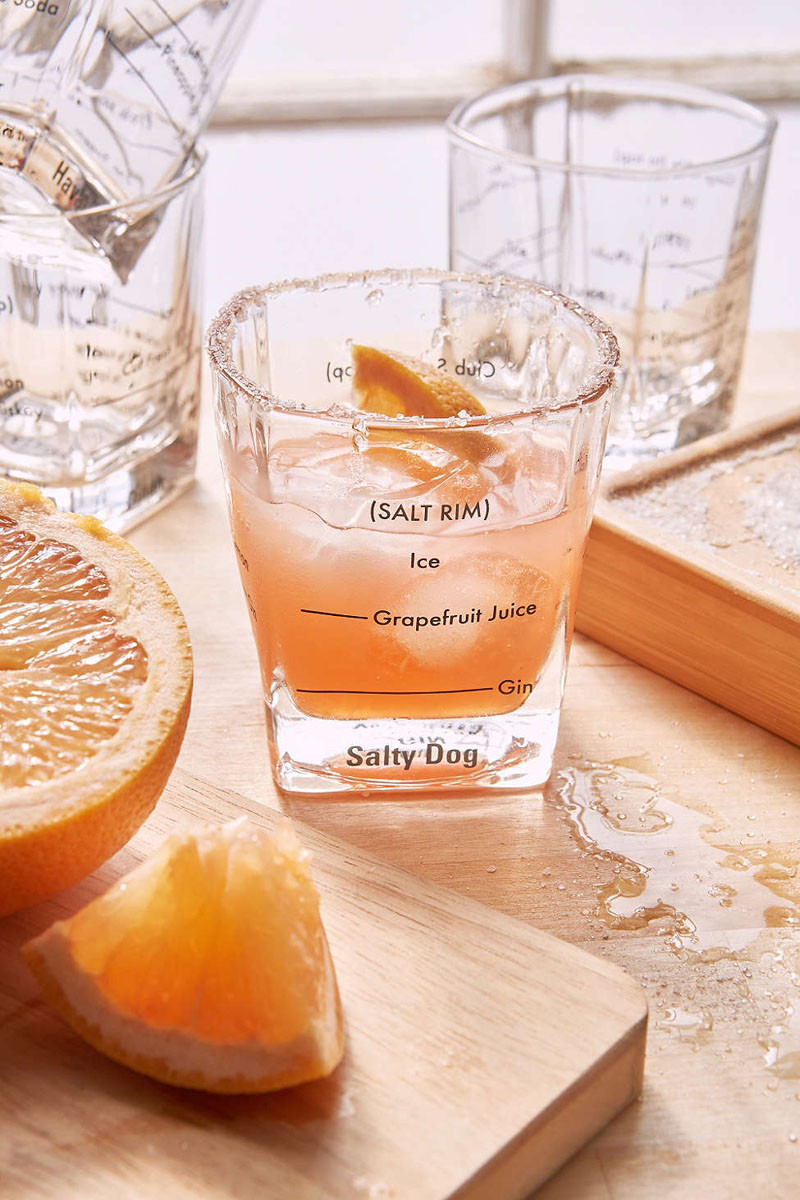 Bartending Glasses Set from Urban Outfitters
---
4. Bring some color to your cart with these bright highball glasses.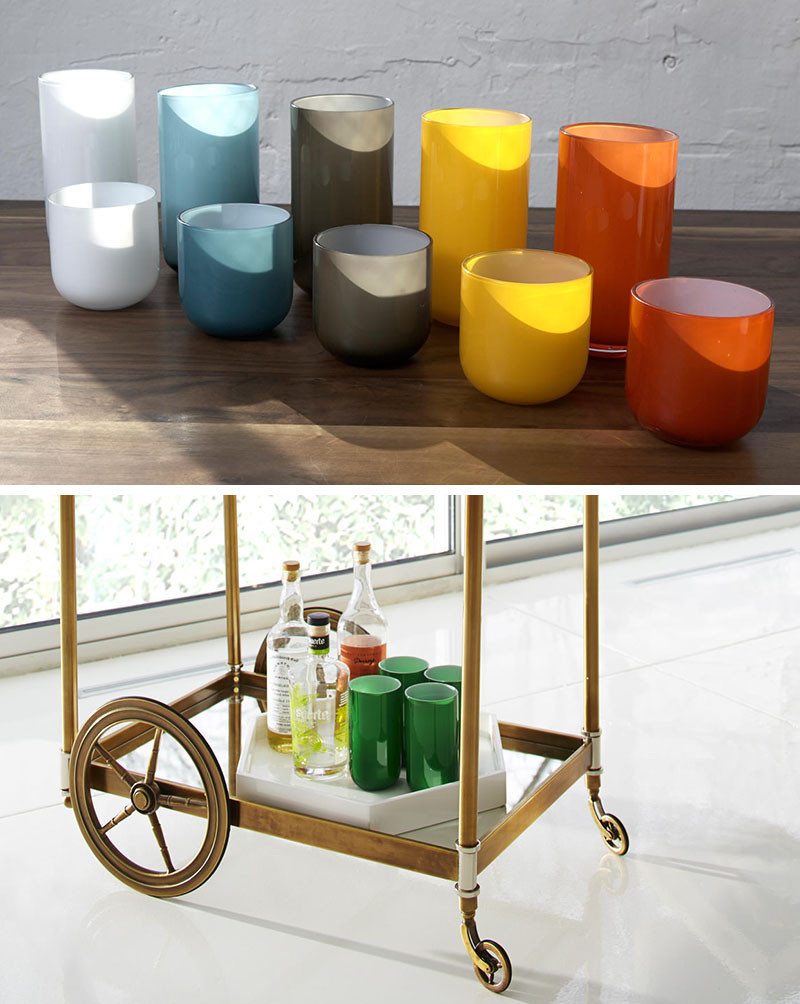 ---
5. Impress your friends with these shot glasses are carved from pink Himalayan salt.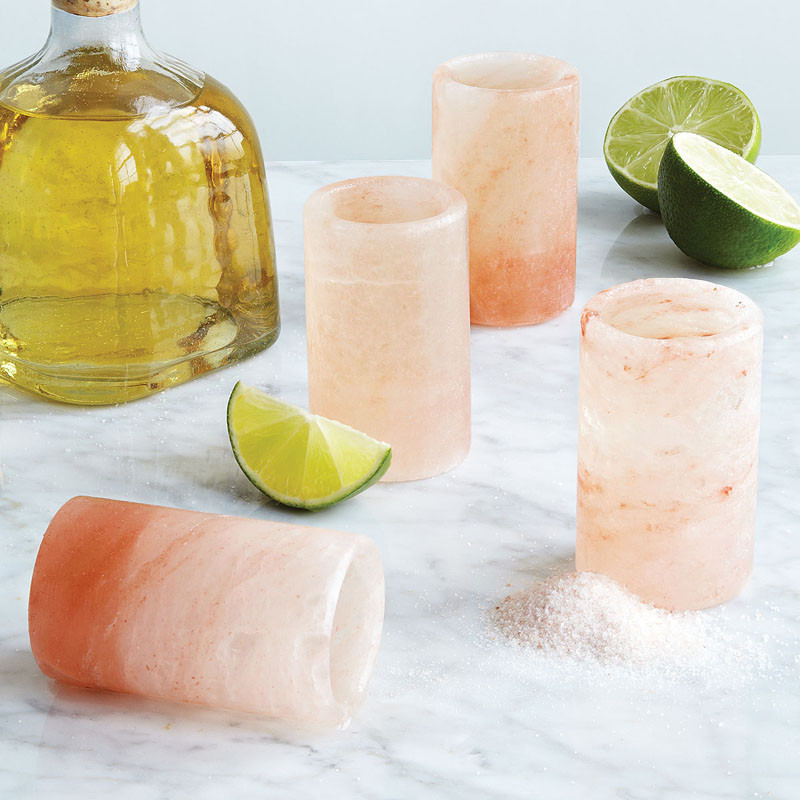 Himalayan Salt Tequila Glasses from Uncommon Goods
---
6. Use these stainless steel drink rocks to keep your drinks cold with without diluting them .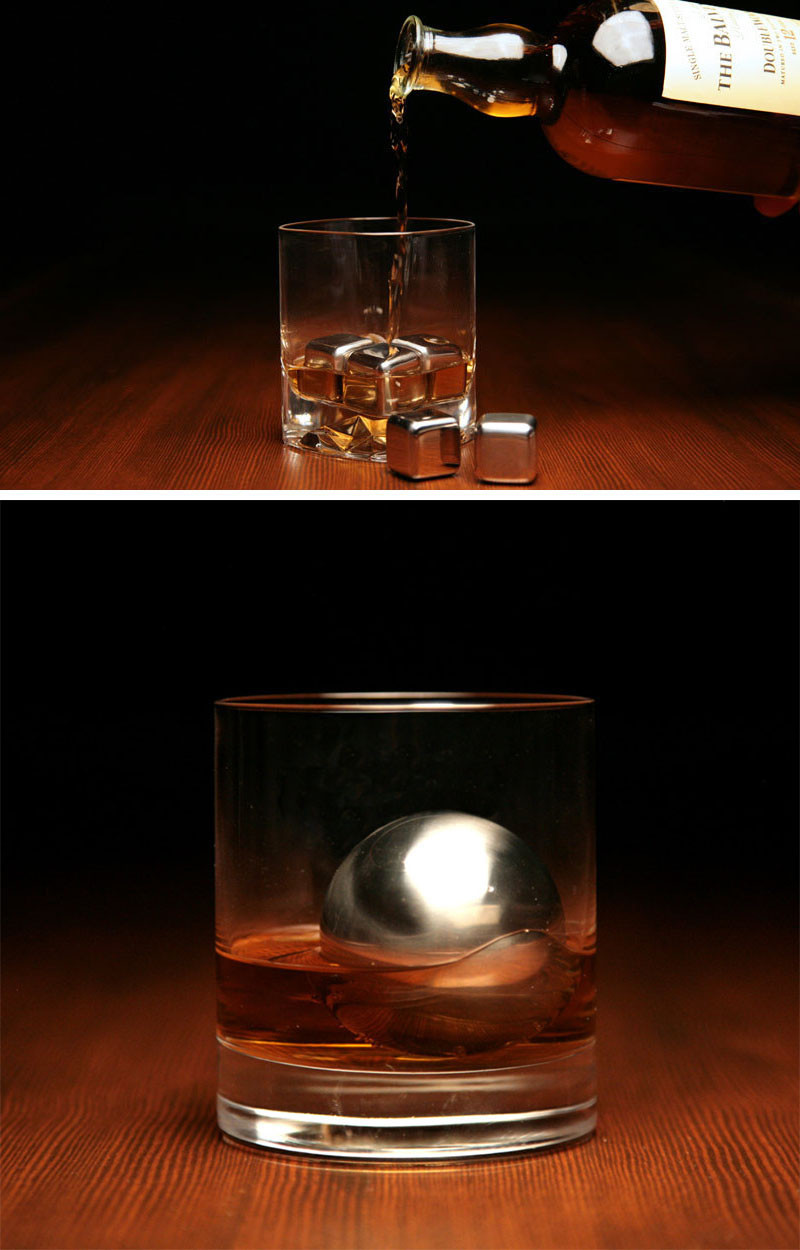 Whiskey Stones and Chiller by SipDark
---
7. keep your table free of stains with these fun patterned coasters.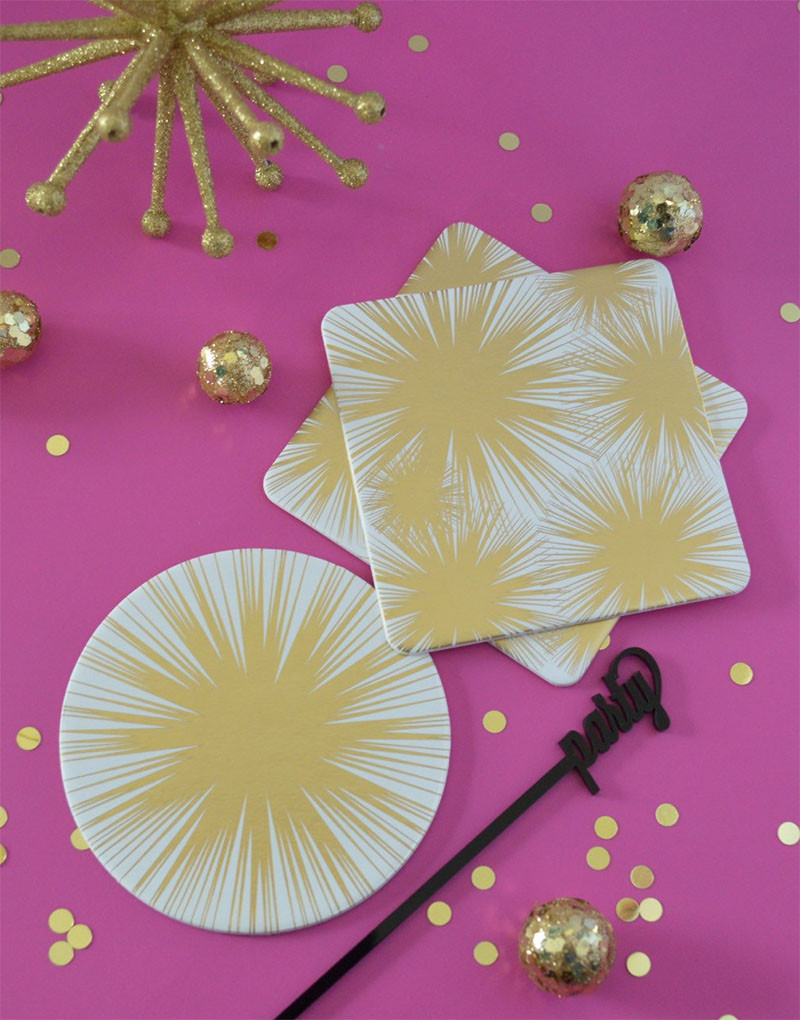 Starburst Gold Foil Coasters by The RocShop
---
8. Paper straws are a great way to add a pop of color to your bar cart, and they can easily be changed throughout the year depending on the celebration!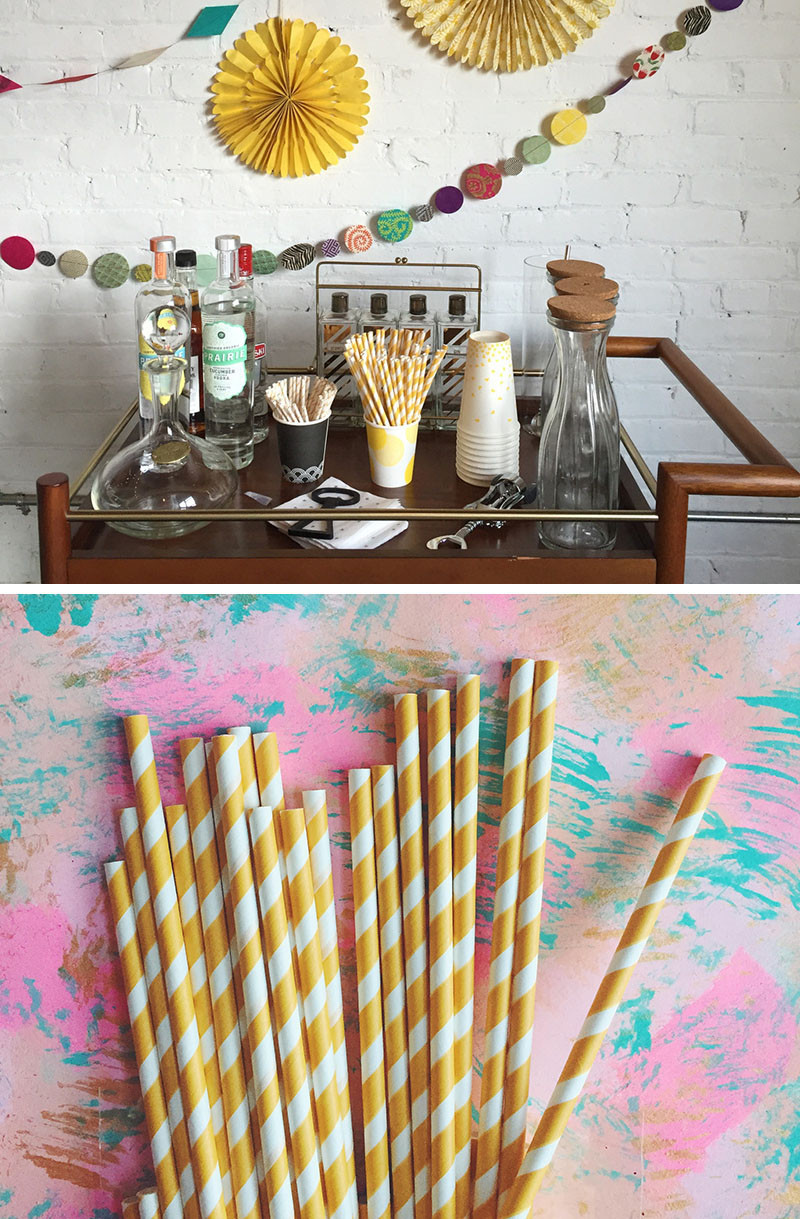 ---
9. An ice bucket is a convenient way to keep ice within reach all night.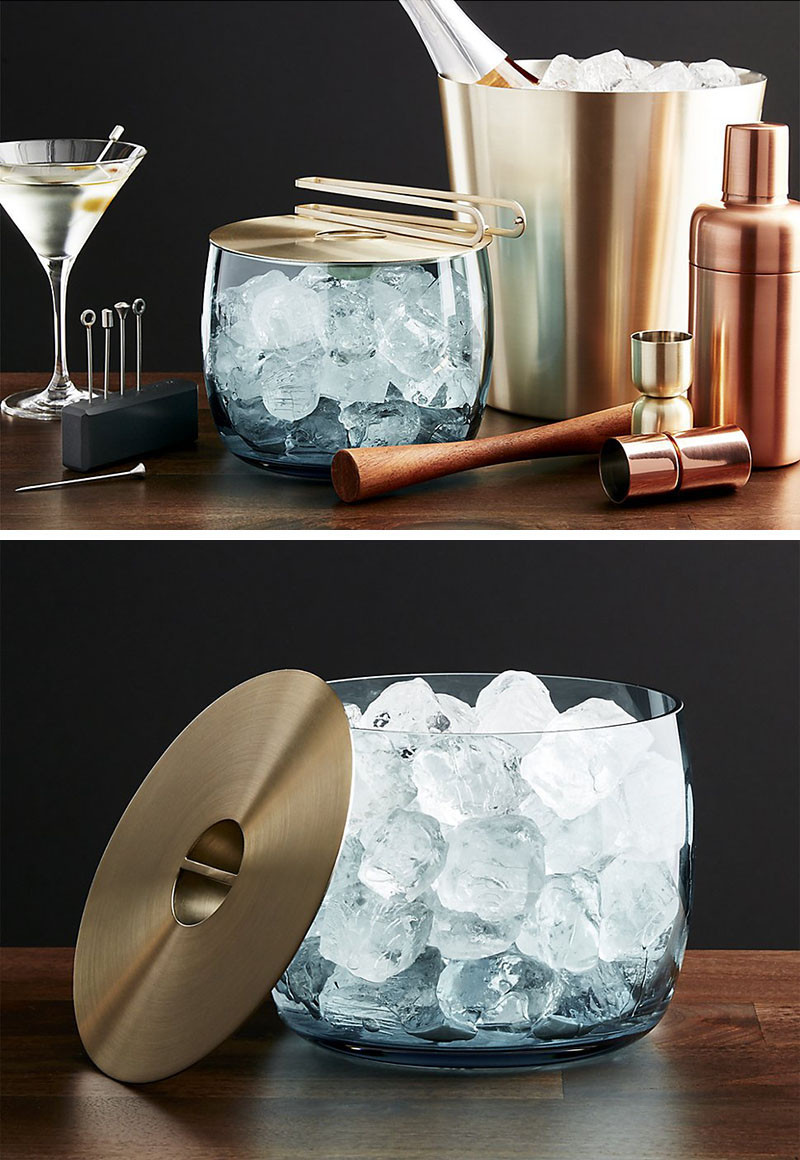 ---
10. For all of those who take it shaken, not stirred, this modern pewter and cork cocktail set is perfect.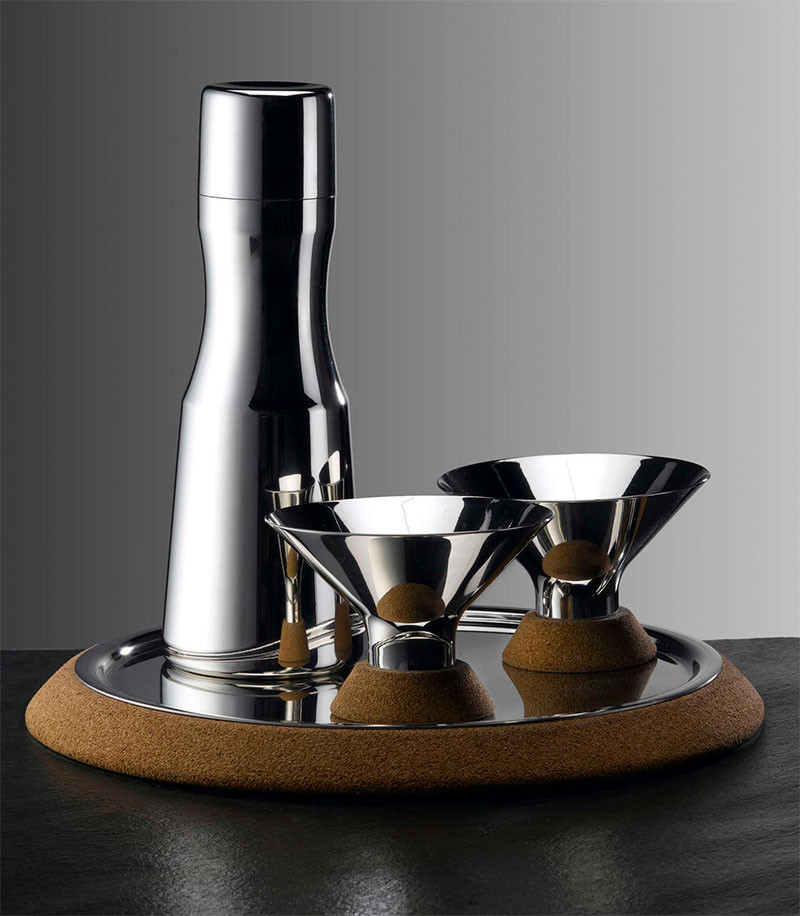 Martini Cocktail Set by Miranda Watkins
---
11. Having napkins on hand can be a lifesaver as the night goes on and spills become more frequent. These napkins are reusable and DIY-able!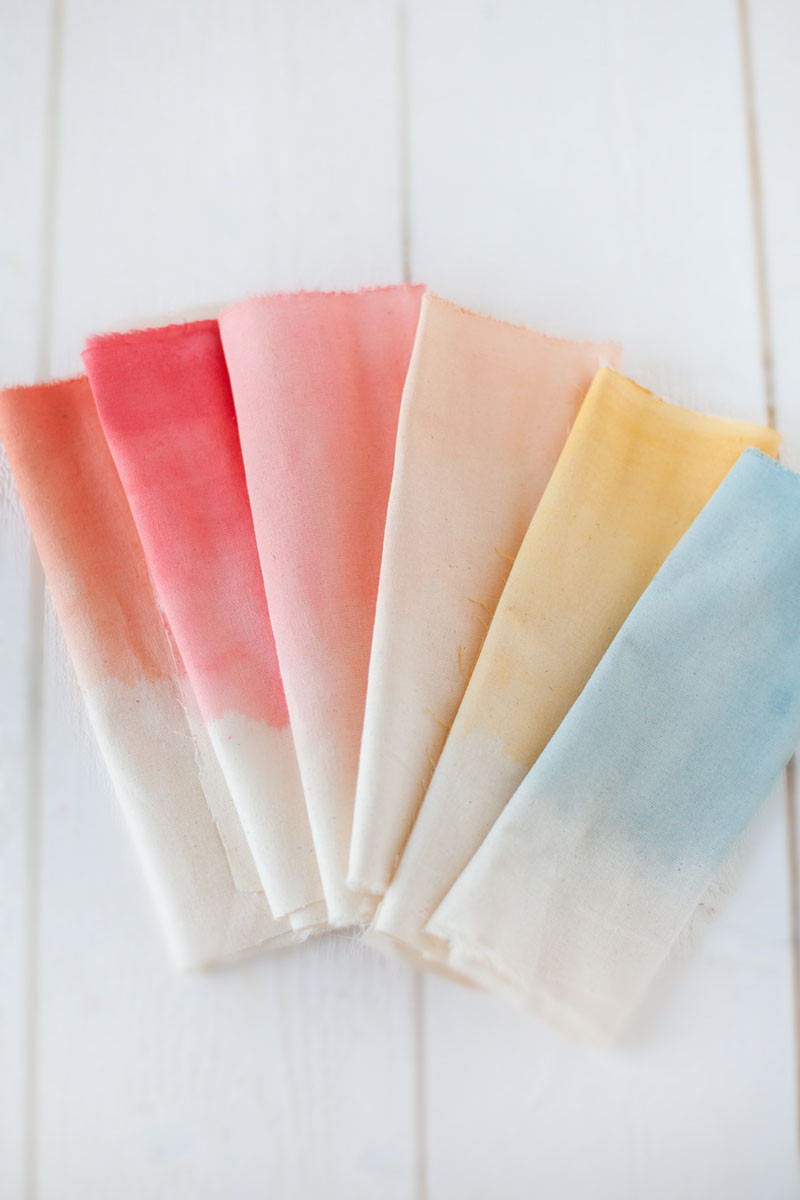 ---
12. There are a number of benefits of storing your alcohol in a decanter instead of the bottle it came in, one of them being style!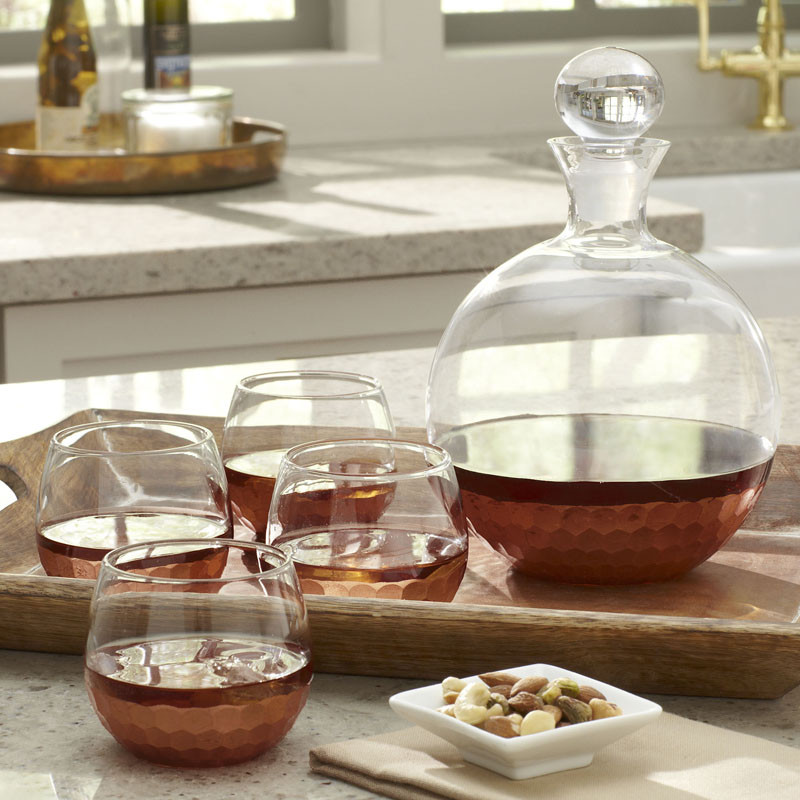 Chauncey 5-Piece Round Decanter Set from Birch Lane
---