HB Design completed the Whitehouse Park house, located in Singapore.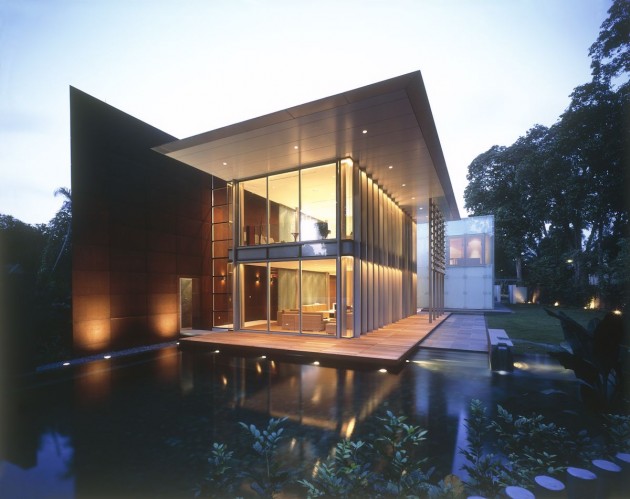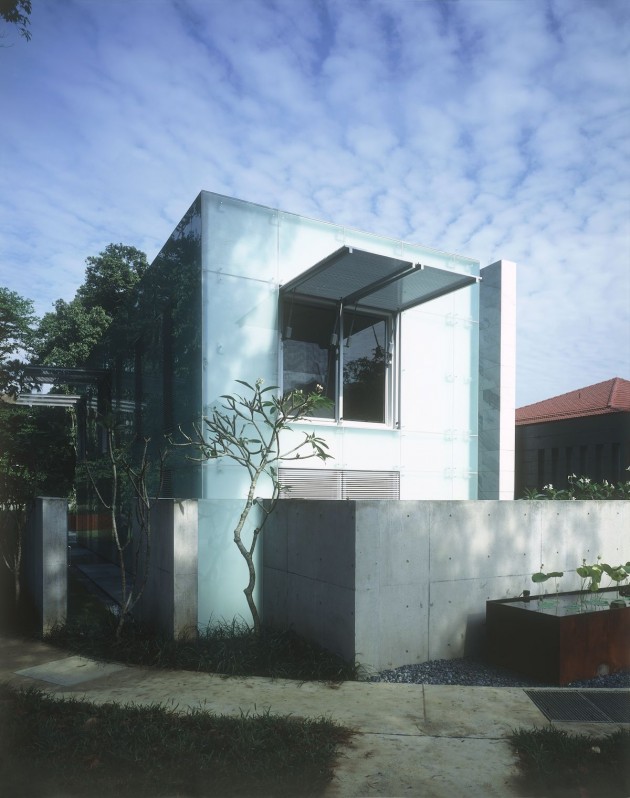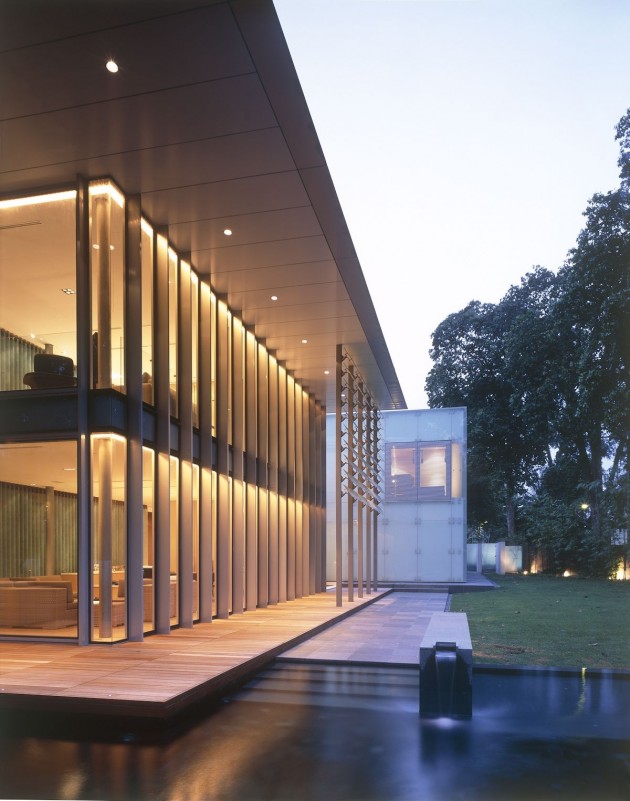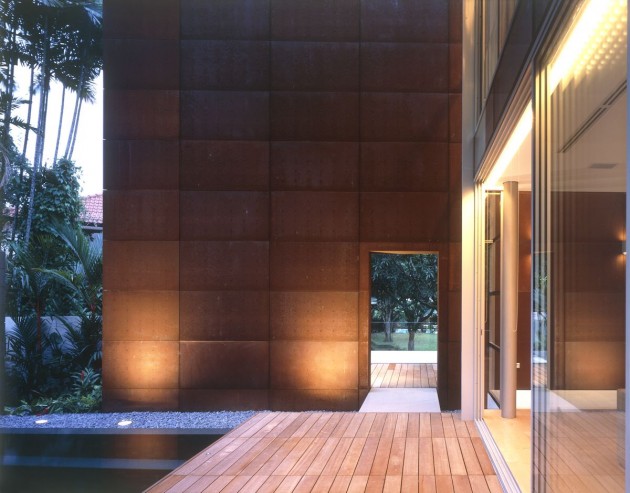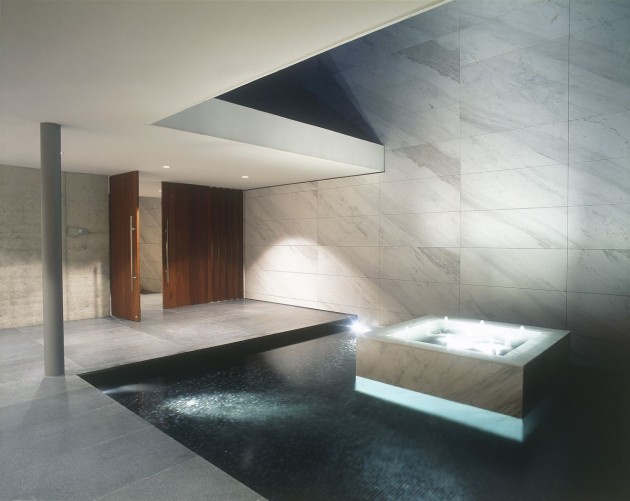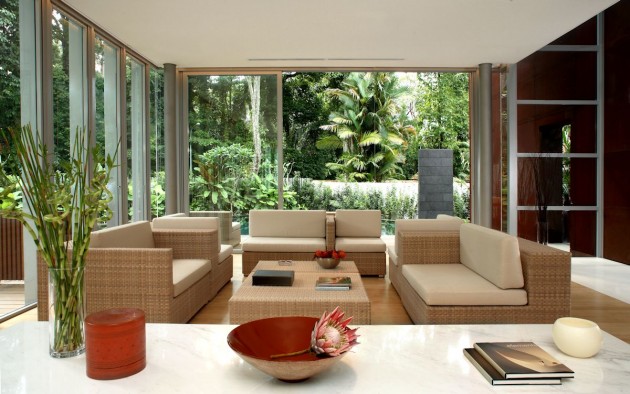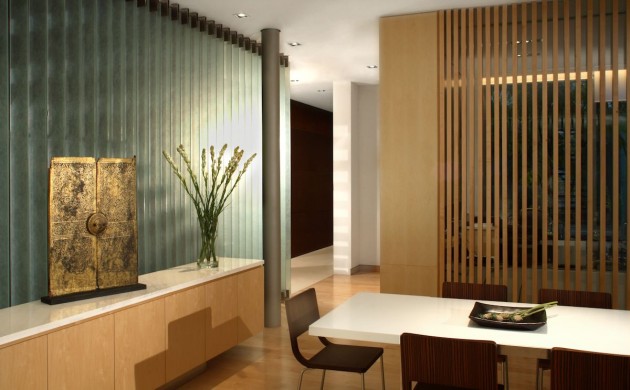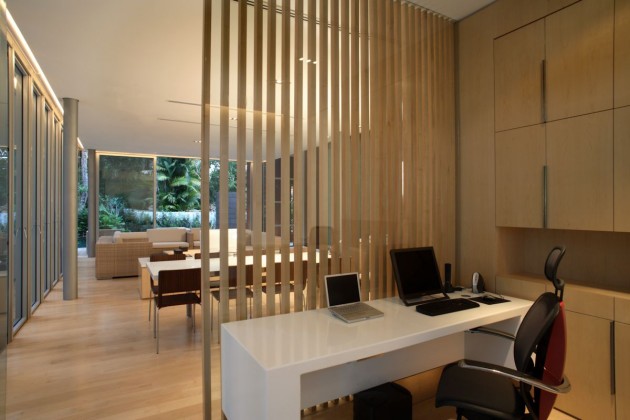 Project description
The concept for this house evolved very simply from the reconciliation of a long and narrow site with the attraction of a natural green reserve located at the far end of it. Bounded on two sides by roadways, the site presented challenges with regards to building placement and privacy.

From this evolved the dual concepts of the building defined primarily as 3 simple boxes and the site divided by 2 dominant screen walls. The 3 boxes were, in turn, expressions of clear groupings defined by function: the social spaces, the bedrooms and the support facilities. The screen walls become a function of their role in defining these and guiding movement through the site.

66 Whitehouse Park operates more like a single-storey bungalow, with all of key family areas located on the ground. Master bedroom and children's rooms in the bedroom lead directly onto the garden. The family room, where most of the time is spent, is also off the same garden and directly fronting the pool. In addition to eliminating excessive staircase use, it allows the house to be moved through either internally, via the connecting link between the blocks, or externally via the garden.

Screen walls were expressed as backdrops to their respective spaces: Corten steel as a bold, textured element to enliven the main entertainment and family spaces; white Volakas marble to form a quiet and calm backdrop to the bedrooms. The bedroom block evolved into a slick, glass clad box, complete with full-height pivoting louvers, maintaining a simple cubic form (without the problems of weathering associated with painted plaster walls so often seen here in the tropics).
Design: HB Design
Project team members: Hans Brouwer, Koon Wai Leong, Ang Chien Tee
Submissions Architect:RichardHo Architect