Dutch designer Lenneke Wispelwey has created a ceramic birdhouse named 'Who Needs a Wooden House Anyway'.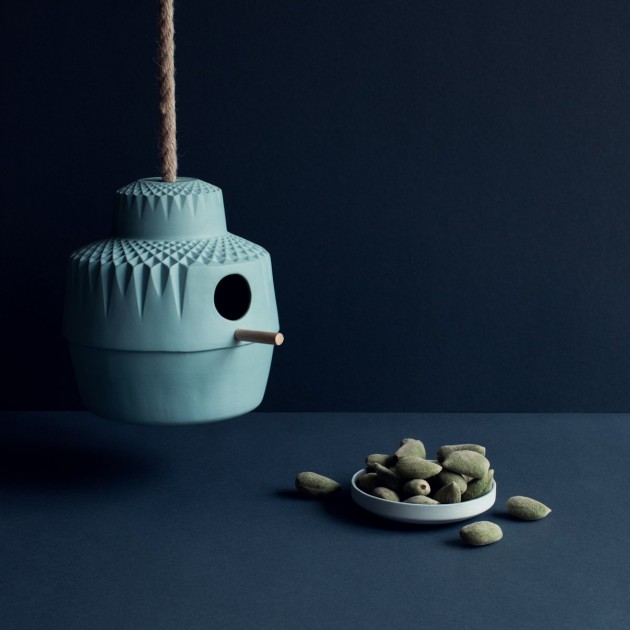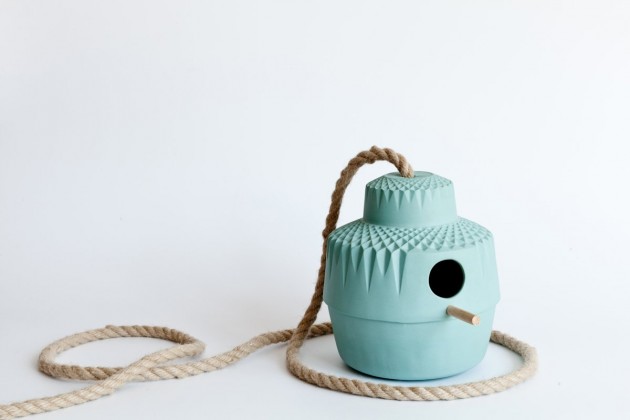 From the designer
The story behind the birdhouse.

I really love all the birds in my garden, they wake me up in the morning with a backyard concert, a lovely way to start your day if you ask me.

So I always wanted to make a birdhouse! but never took the time. Until there was a little design contest attached to a designfair which I participated in.

The instruction: design something that is ecofriendly.

Something. I cant remember the exact instructions, because the only thing I could think : perfect time to design a birdhouse!

And I won first prize! For me this was a sign, to always do what makes you happy.

The name for the birdhouse was a tough cookie to crumble, so I asked my friends to help me with that..And there was one name that really cracked me up…Thanks to Robert Stienezen, friend and photographer. Our birdhouse has the title: Who needs a wooden house anyway?!
Design: Lenneke Wispelwey
Photography by Masha Bakker Matijevic and Lenneke Wispelwey