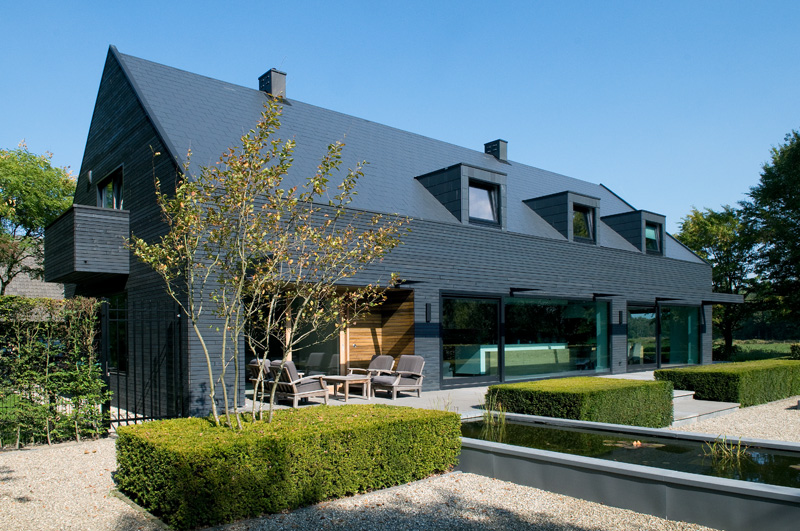 WillemsenU Architects have designed the makeover of a home in North Brabant, The Netherlands.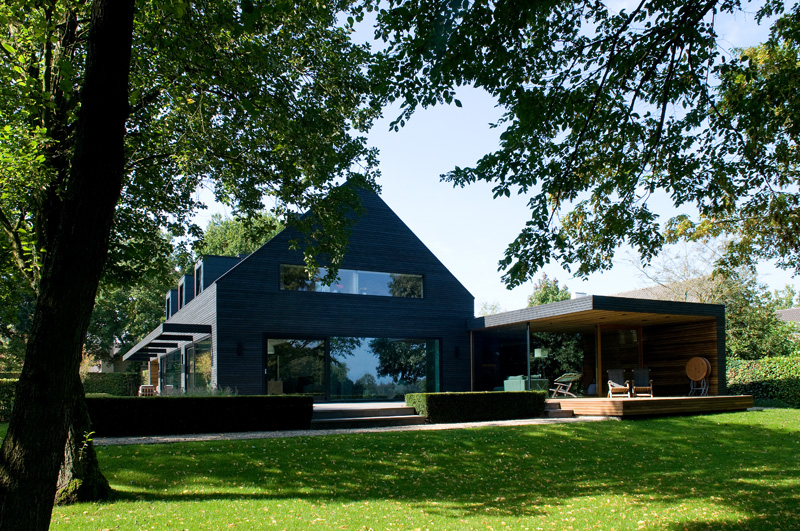 The architect's description
The layout of the old house from the 1960s, situated on the outskirts of a village in the south of the Netherlands, did no longer meet the needs of the family's changing lifestyle. The clients wanted more space for their two growing children and for working at home. They wanted to take this opportunity to realise their desire to connect to the surrounding landscape, which had motivated them to buy the home.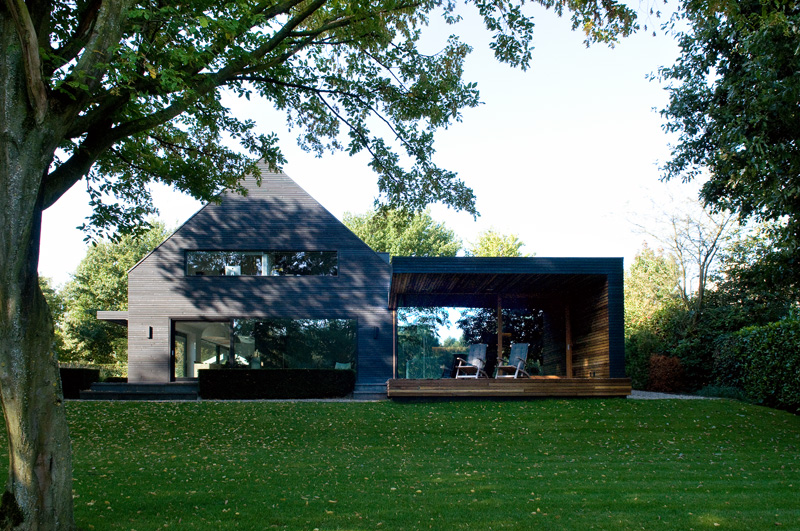 By extending the house on one side, extra living space is created on the ground floor, offering room for the business home office, and extra space is provided for a garage and a carport. The extension also made it possible to make larger bedrooms for the children on the upper floor.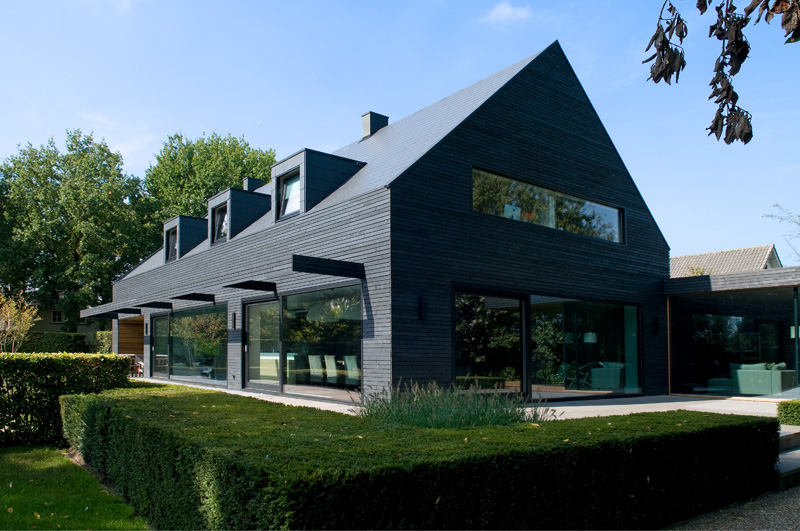 The existing layout, characterised by somewhat cramped rooms, was transformed into a logical, spacious plan. The living room has been relocated from the front of the house to the rear of the house, where large window openings on two sides of the open living space offer views of the surrounding landscape. By enlarging the existing house and reorienting the layout towards the countryside, the house offers privacy on the street side and is open at the rear.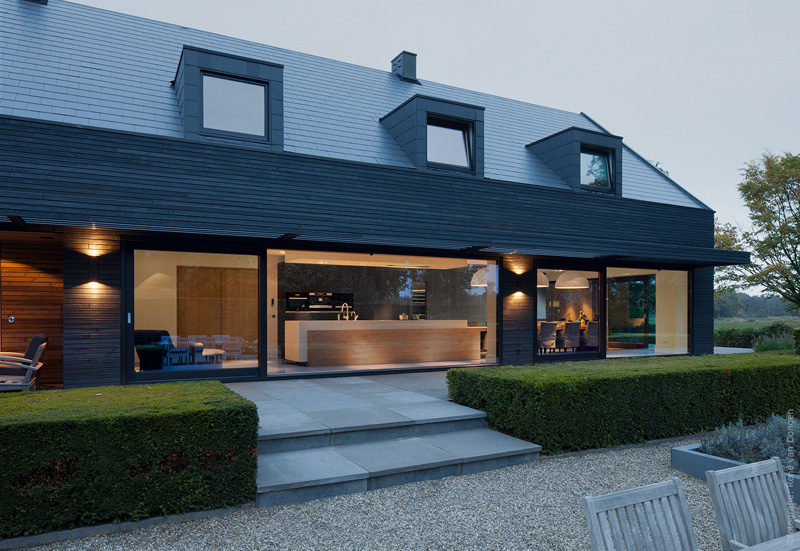 The focus of each of the living spaces lies on the garden and the beautiful landscape. Specially designed elements, such as the fireplace and the large kitchen unit that turns into a dining table, divide the open plan into several areas, each with its own ambiance. The ambiance of each space is enhanced by the views of nature, different from each space.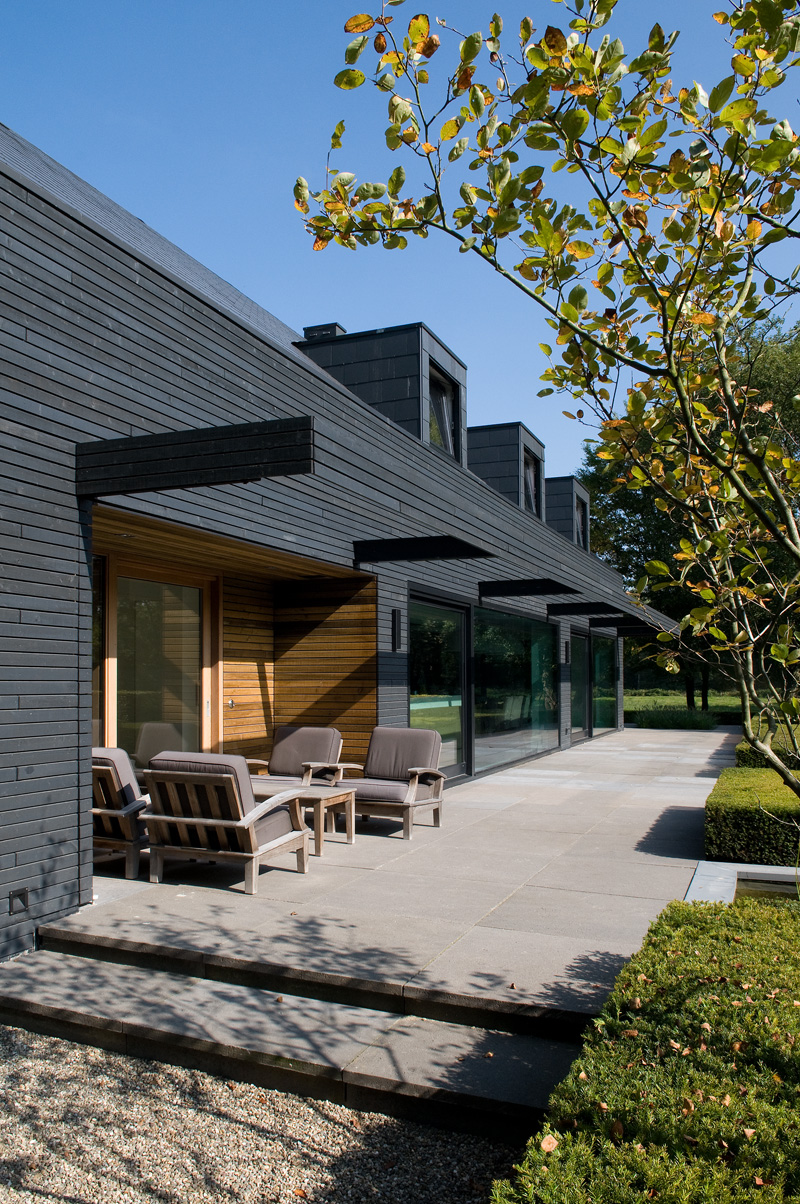 A new shell envelops the new building extension and the existing, traditional building—white stucco, roof tiles, dark green wooden window frames and lattice windows—, bringing the spaces together. By the abstraction of the characteristic elements, such as the dormer windows and the side balcony, of the existing house and cladding the whole building with a dark grey finish, of roofing shingles and preserved timber siding, a single building emerges with a contemporary, clean-cut appearance.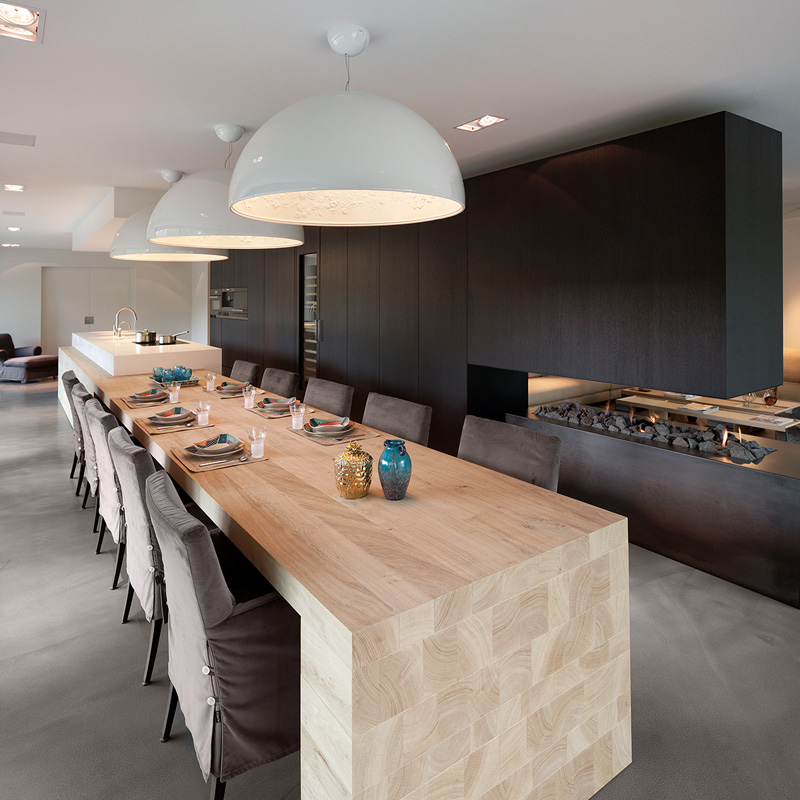 The facade is attuned to the characteristics of the spaces behind it: on the street side and the entrance side there are internally directed rooms behind a predominantly closed building shell, while on the private side the living spaces are fully connected to the surroundings through the open facade.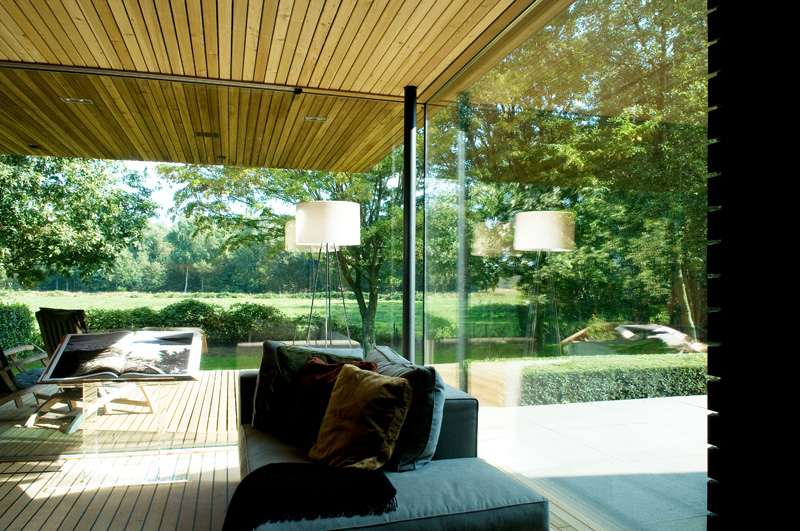 The interior, the house and the surroundings together constitute a single comprehensive design. All the parts are brought together to form a completely new, modernised and sustainable home with a different orientation, extra space and a new, insulated facade.
Architect: WillemsenU Architecten
General Contractor: Janssen Aannemers BV
Structural Engineer: Vander Weide Van Bragt BV
Kitchen Contractor: Culimaat BV
Interior Construction: Intera Interieurbouw BV
Photography by Hugo de Heij & Culimaat