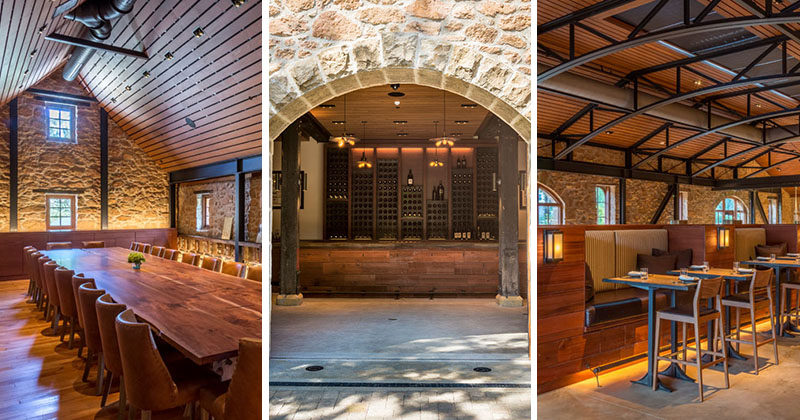 San Francisco firm, SB Architects, were tasked with the renovation of Freemark Abbey, a historical building in St, Helena, California, that was founded in 1881 by California's first female vintner.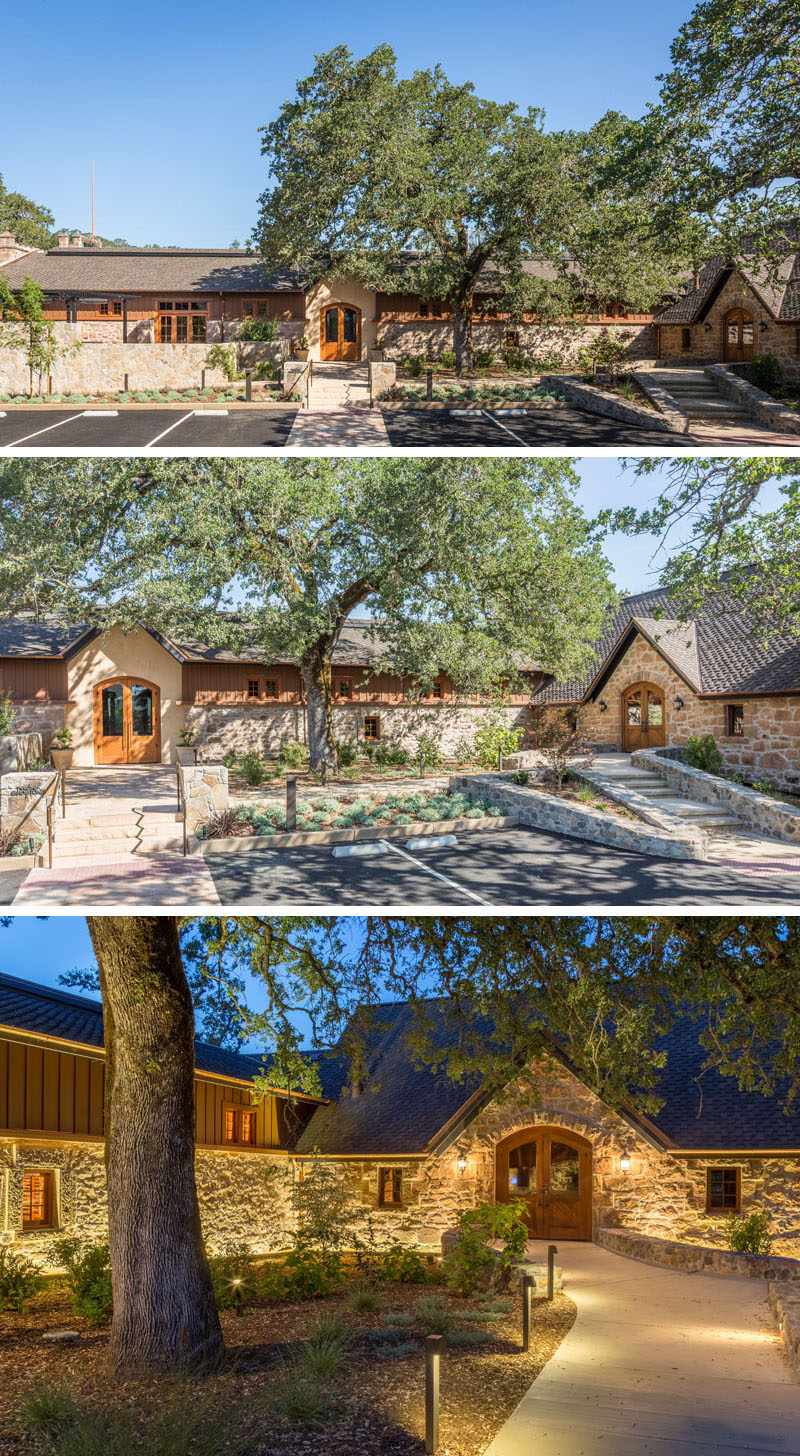 ---
Working together with Jackson Family Wines, the buildings were renovated to include updated interiors, a new tasting room, and signature restaurant, Two Birds One Stone.
---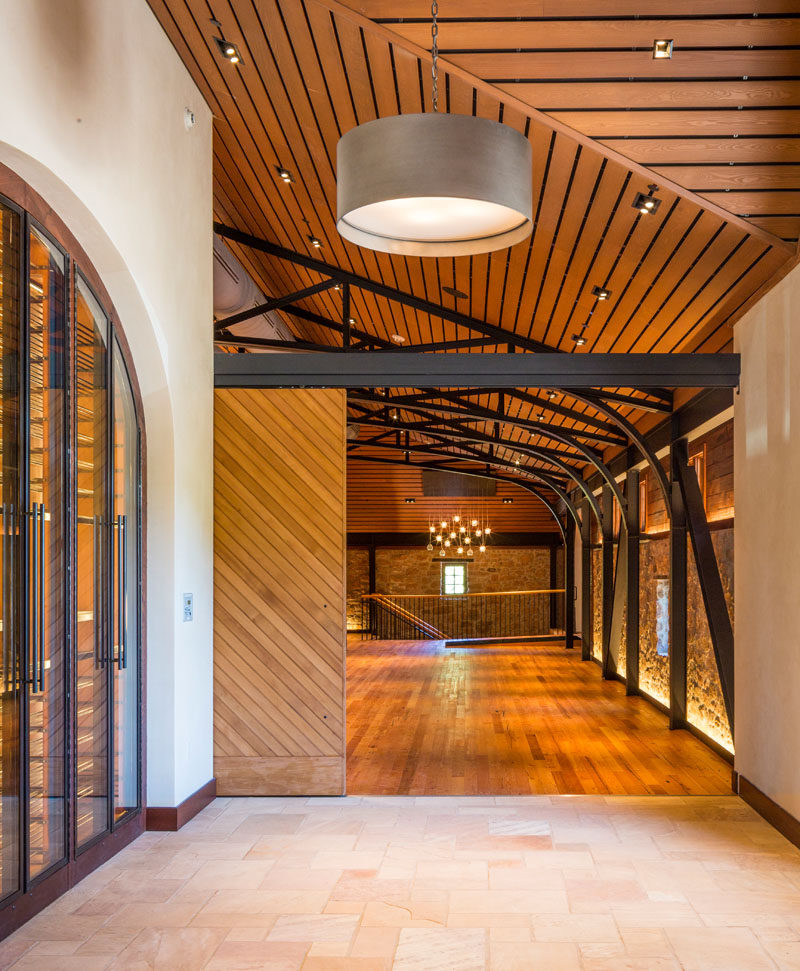 ---
Contemporary touches like recessed lighting were added to the interior to highlight the stone work of the original building.
---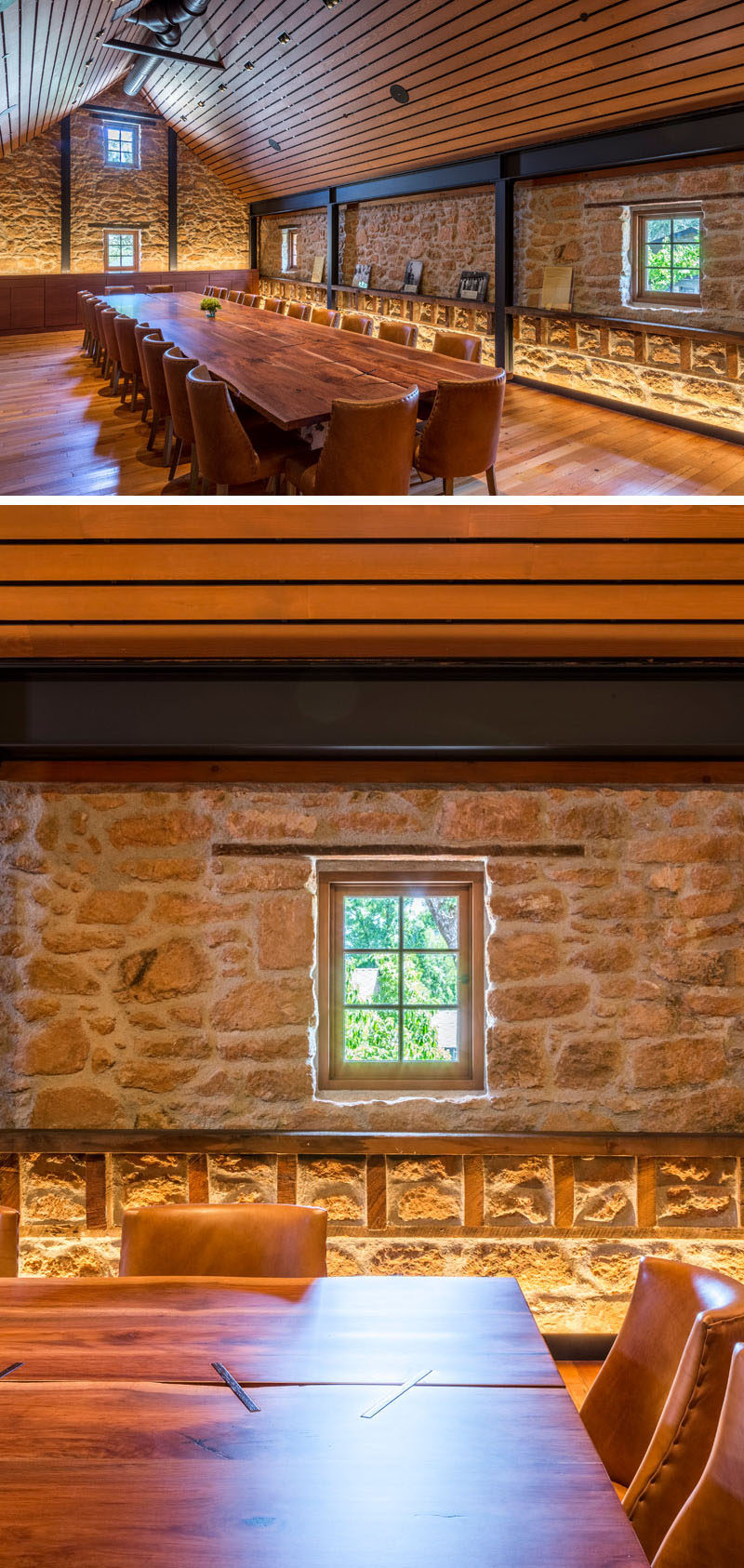 ---
White walls and wood ceilings and doors create contrast in the space, and specially designed steel trusses add a touch of drama.
---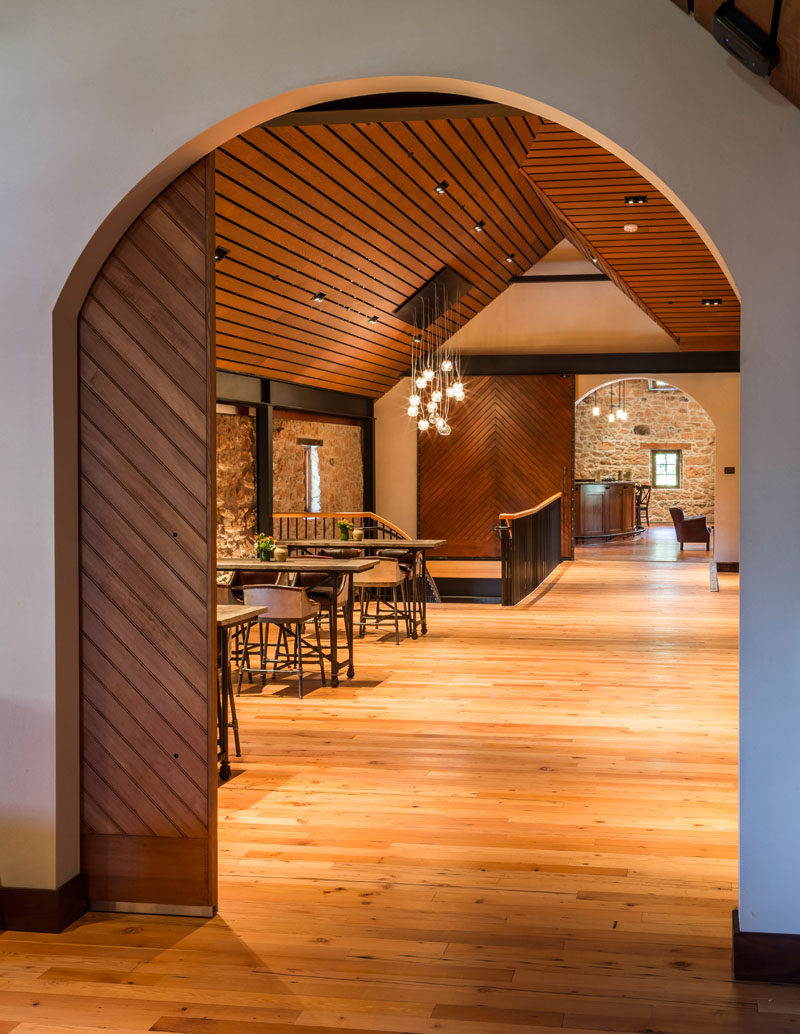 ---
A large six-foot wide skylight runs the entire length of the ridge line over the dining space.
---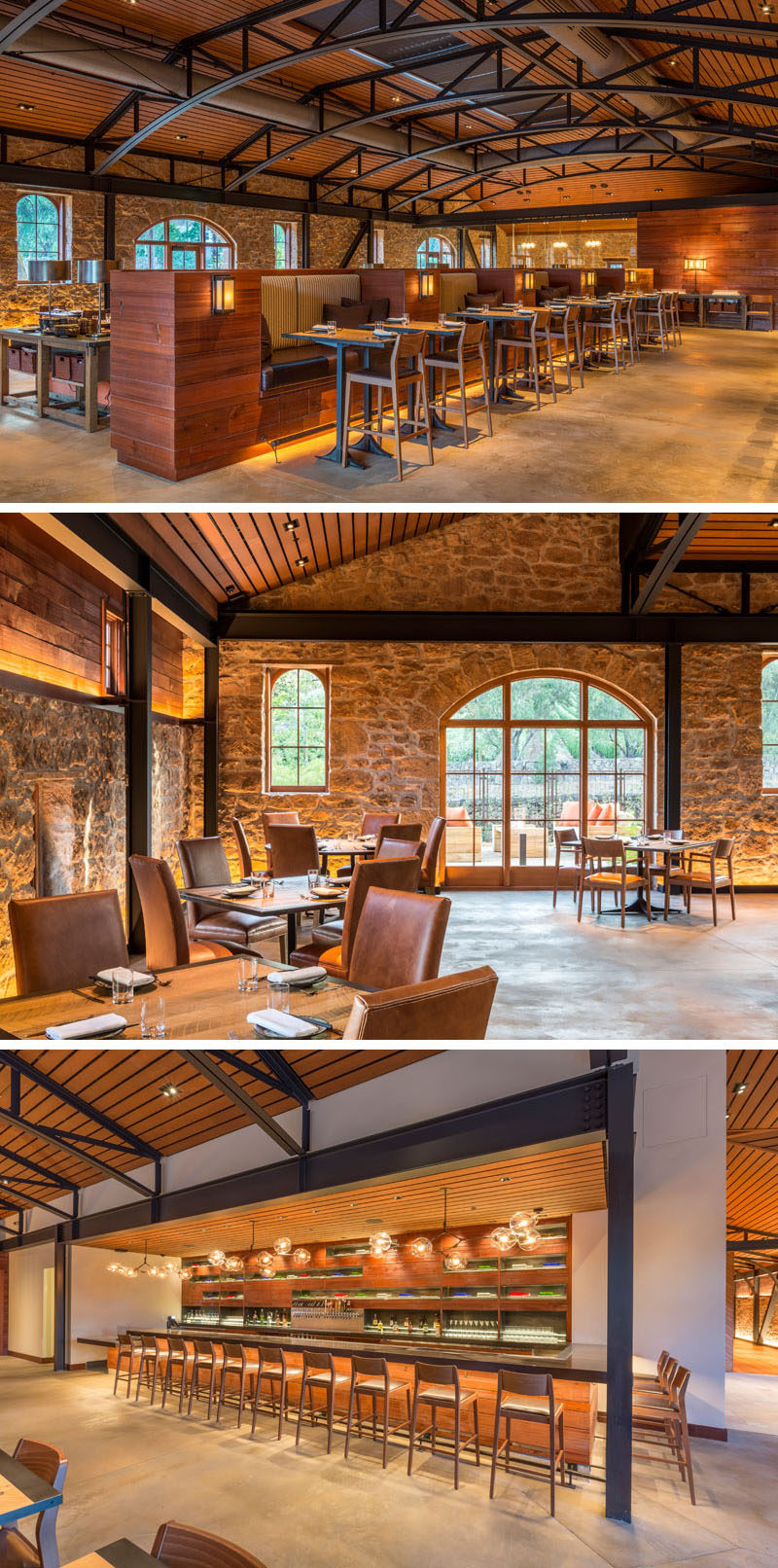 ---
The floor within the building was updated with distressed Douglas Fir flooring.
---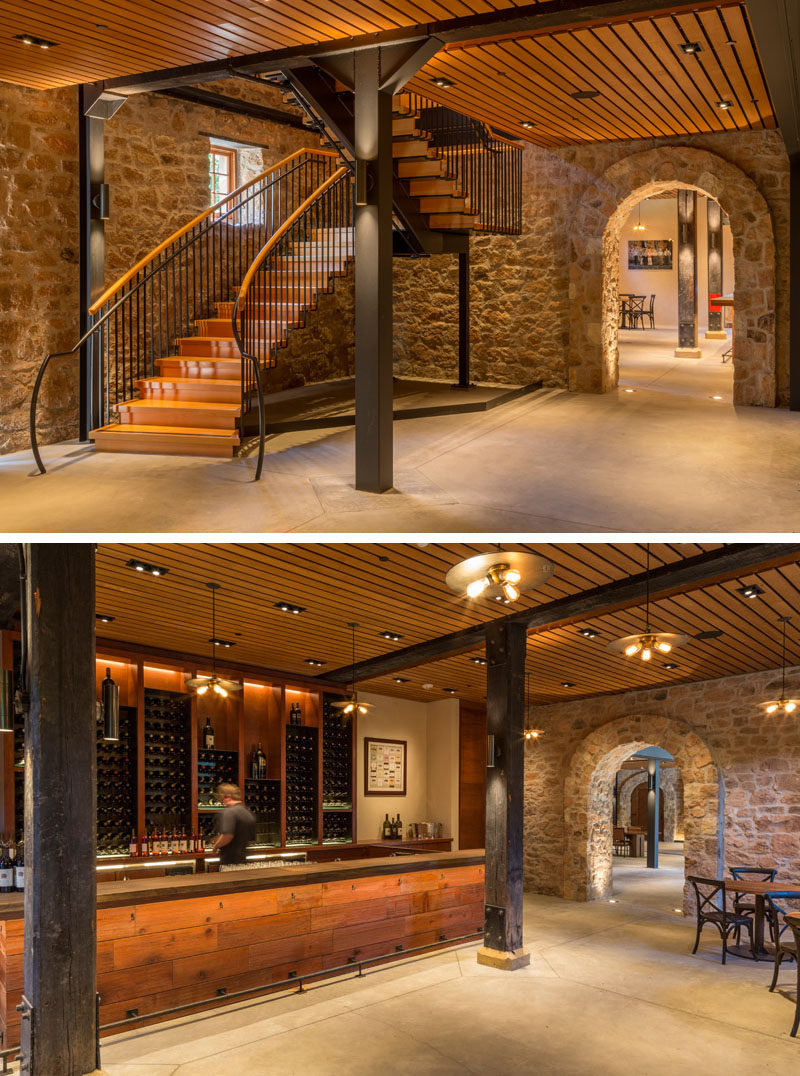 ---
Stone archways and large wood doors open up to the courtyard outside.
---