Matthew Woodward Architecture have completed the Wirra Willa Pavilion in Somersby, Australia.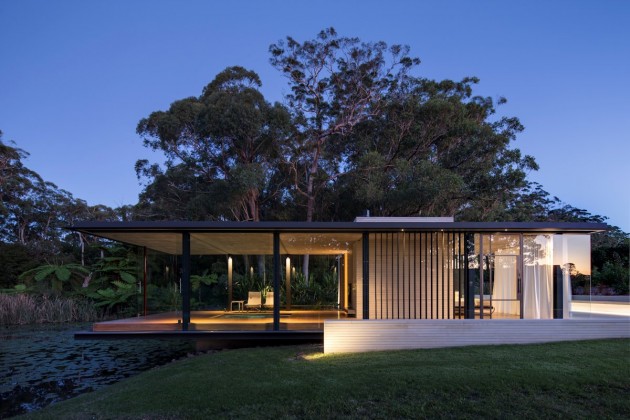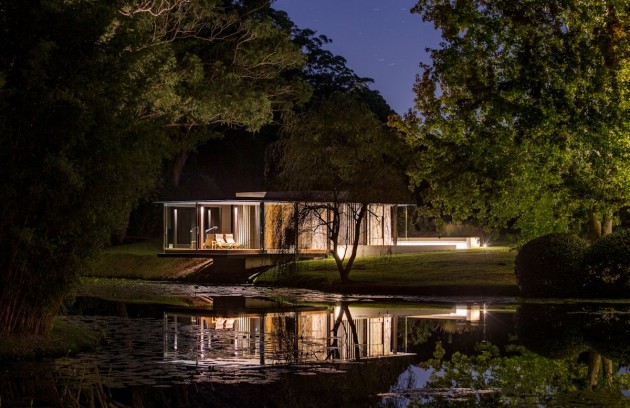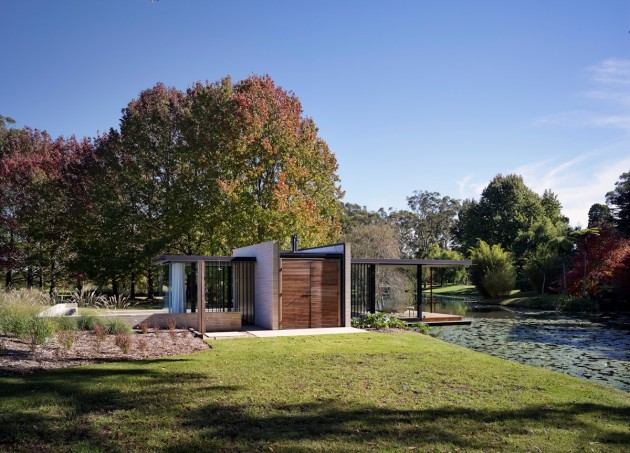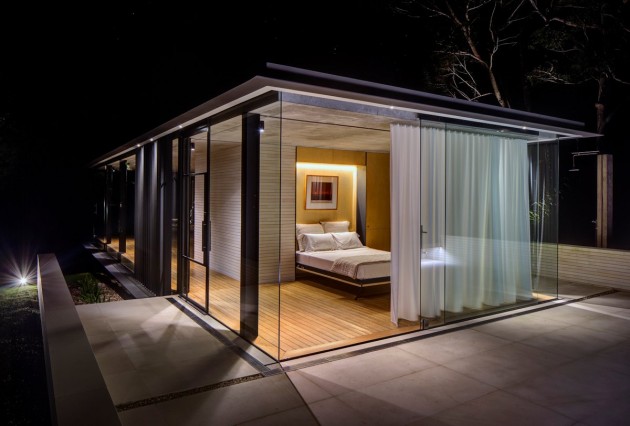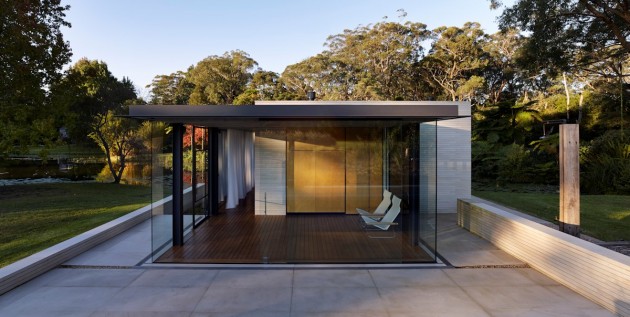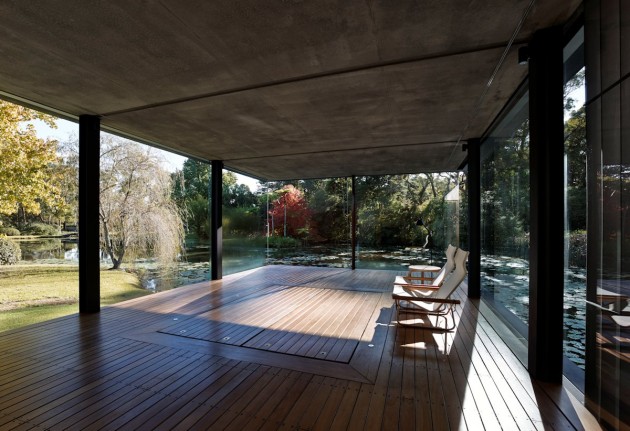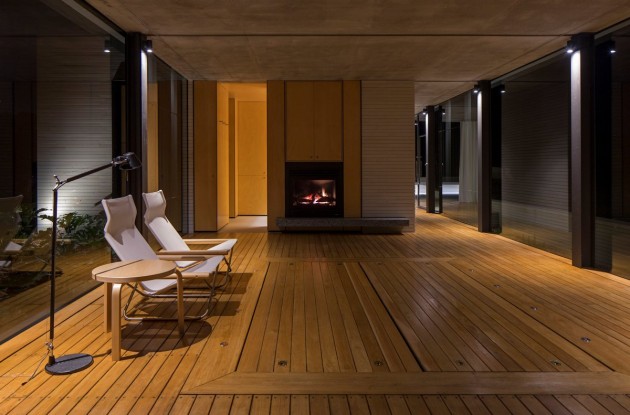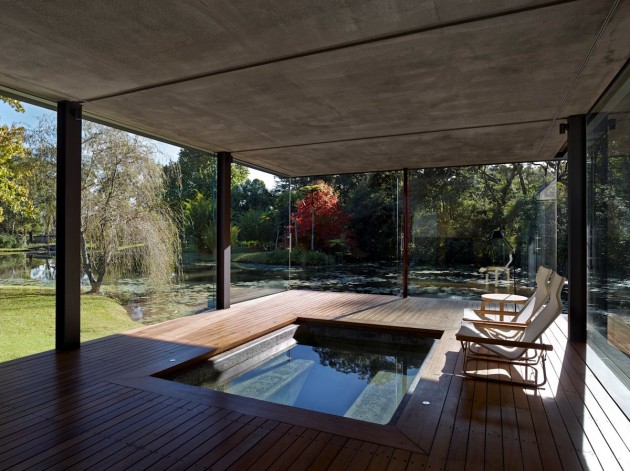 Project description
The Wirra Willa Pavilion is a Miesian inspired glass pavilion situated in a vibrant and fertile, rural landscape setting not dissimilar to that seen in a Claude Monet painting.

The aim was to create a multifunctional space that provided an experiential opportunity for the visitor so they could appreciate, to the full extent, the inherent beauty of the landscape. The specific site is situated remotely on a private property that totals 80 acres and was originally established as a stone and citrus fruit orchard. There are well established gardens intertwined throughout.

The pavilion cantilevers over the natural spring fed dam to connect the inhabitant to a sublime environment that is pulsing with an abundance of life and natural beauty. It is essentially used as a private and remote spa house and guest retreat that compliments the existing residence on the property.

Simplicity is essential to the success of the project. The approach was to maintain simplicity through each stage of the design process in order to create an elegant, unobtrusive incision into the landscape setting that allows for both prospect and refuge.

The use of the pavilion is multifunctional. The design needed to be flexible and adaptable to accommodate for various uses during the changing seasons through out the year.

Site selection was critical from an existential and sustainability perspective. The location was selected for it's remoteness, opportunity for prospect, and orientation to the sun and prevailing winds.

The orientation of the pavilion to the north-east captures the sun and responds to prevailing winds. In the warmer summer months the sliding glass panels can open up to allow for natural cross ventilation by inviting the prevailing breezes, while in the cooler winter, thermal mass of materials conduct heat from the sun to allow for a relatively constant internal climate.

The materiality was selected for the inherent tellurian characteristics to harmonise the building to the natural setting. The geometry itself is simple. The building is essentially two bisecting rectangular prisms, one created from composite steel, concrete and glass, and the other a sandstone cladded core. The structural solution was derived from a rationalised 'grid' system.

It is a special place that one can escape to find peace and solitude.
Architect: Matthew Woodward Architecture | Matthew Woodward, Benjamin White
Photography by Murray Fredericks