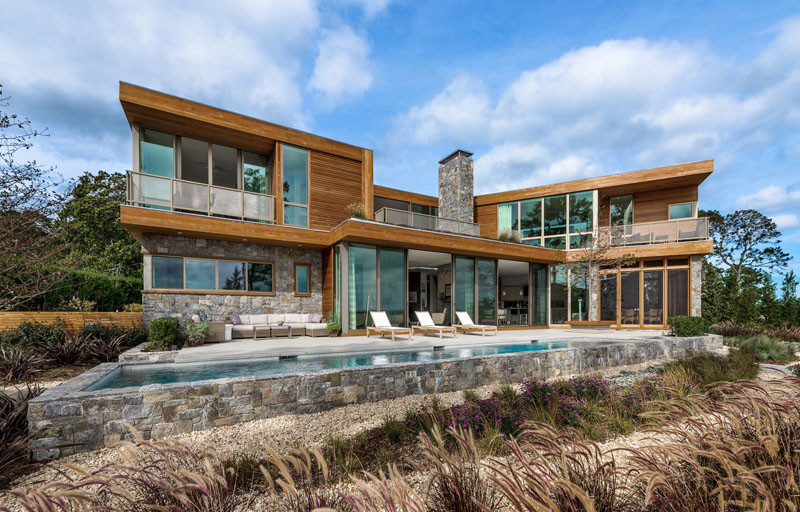 Architecture firm Blaze Makoid, designed this home on Long Island in New York, with views of Sag Harbor Bay, Northwest Harbor and Shelter Island.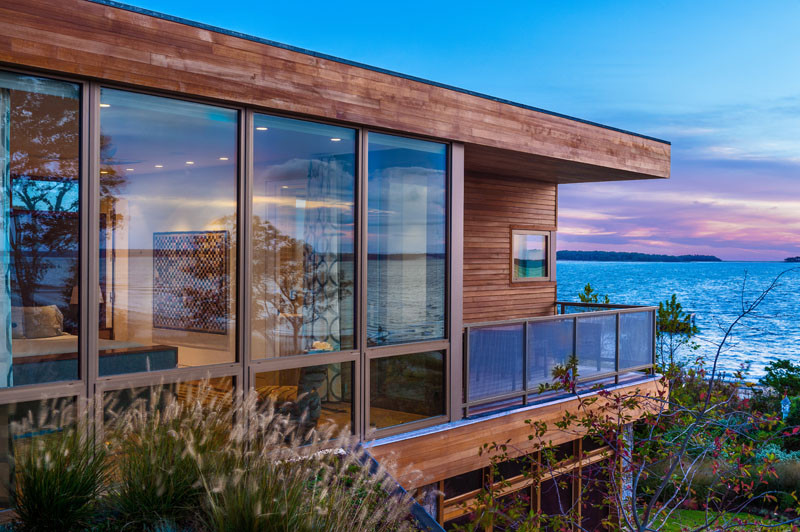 ---
The two-storey home has a pool and deck that directly look out onto the nearby salt marsh.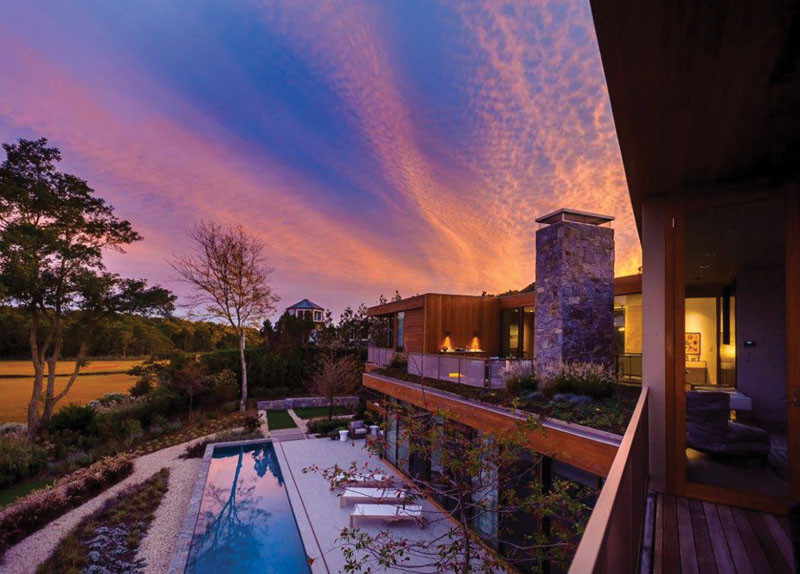 ---
You are welcomed to the home via a wooden pathway surrounded by greenery.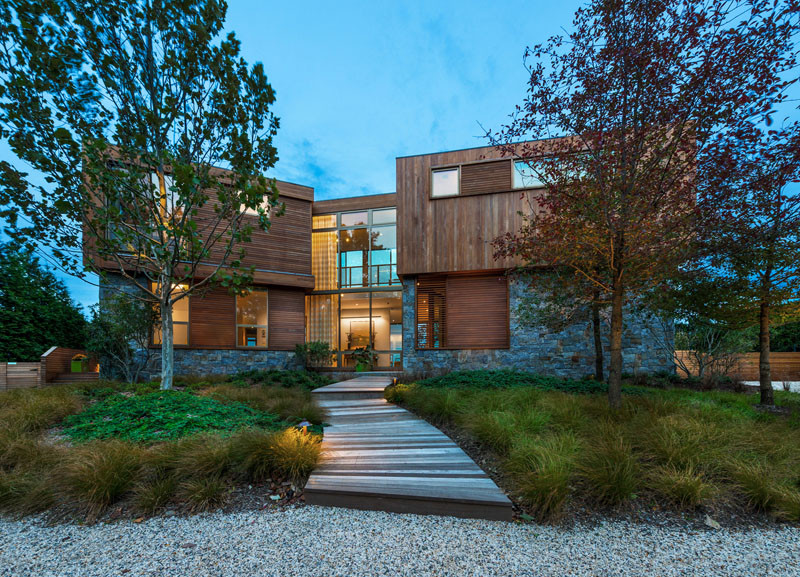 ---
Inside, the small foyer has space for a piano, with a living room location on the other side of a dividing wall.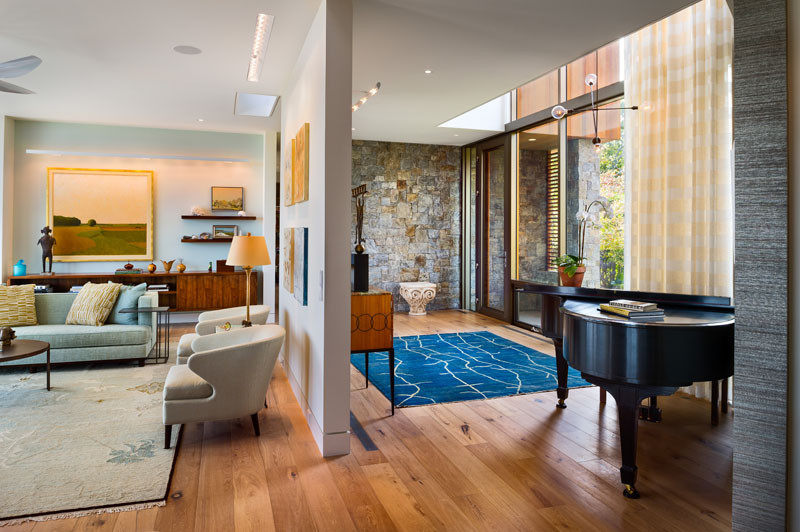 ---
The home has a stone fireplace that separates a sitting area from from the kitchen.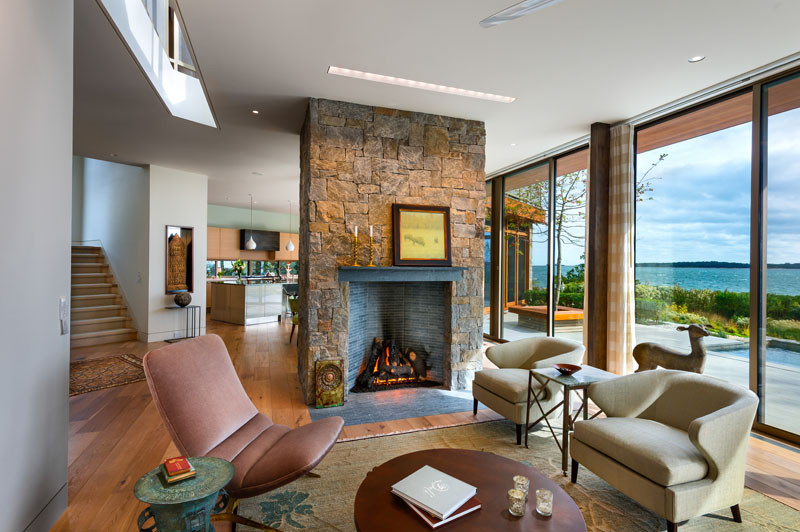 ---
Just outside, is the pool deck, with an outdoor lounge area.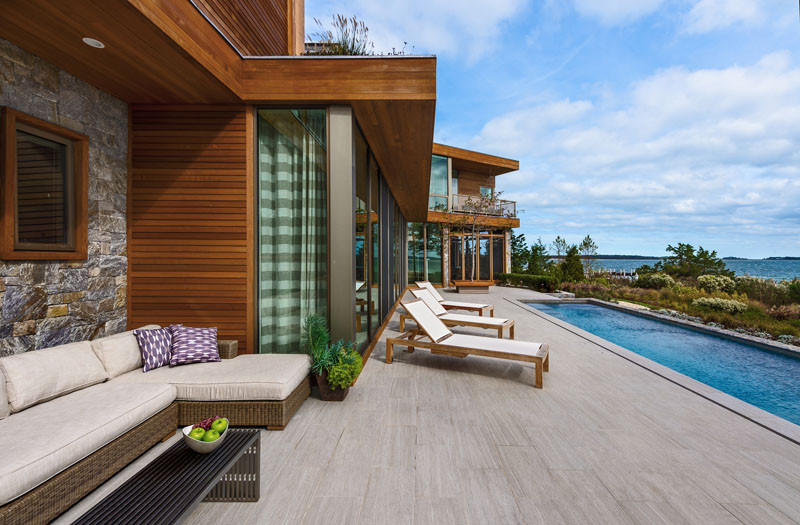 ---
Off the pool deck, there's a glass enclosed room with picturesque views.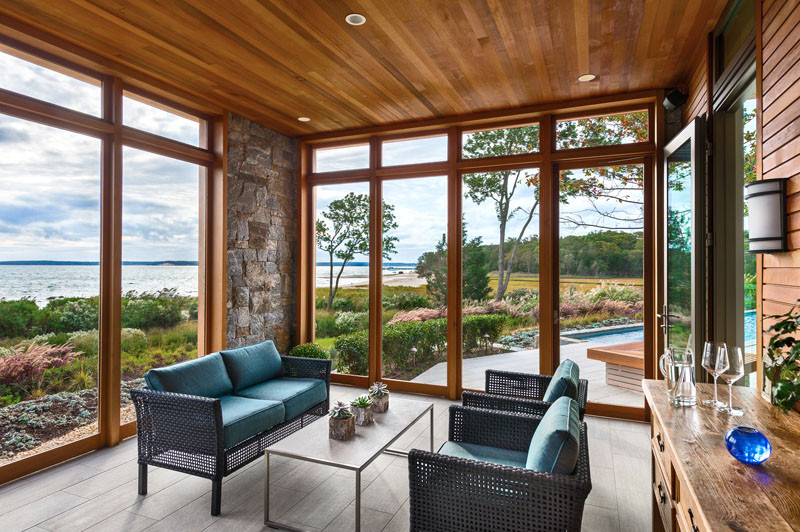 ---
A second floor roof deck, embedded within a green roof perimeter, allows for an almost unending view, and is the perfect spot to unwind.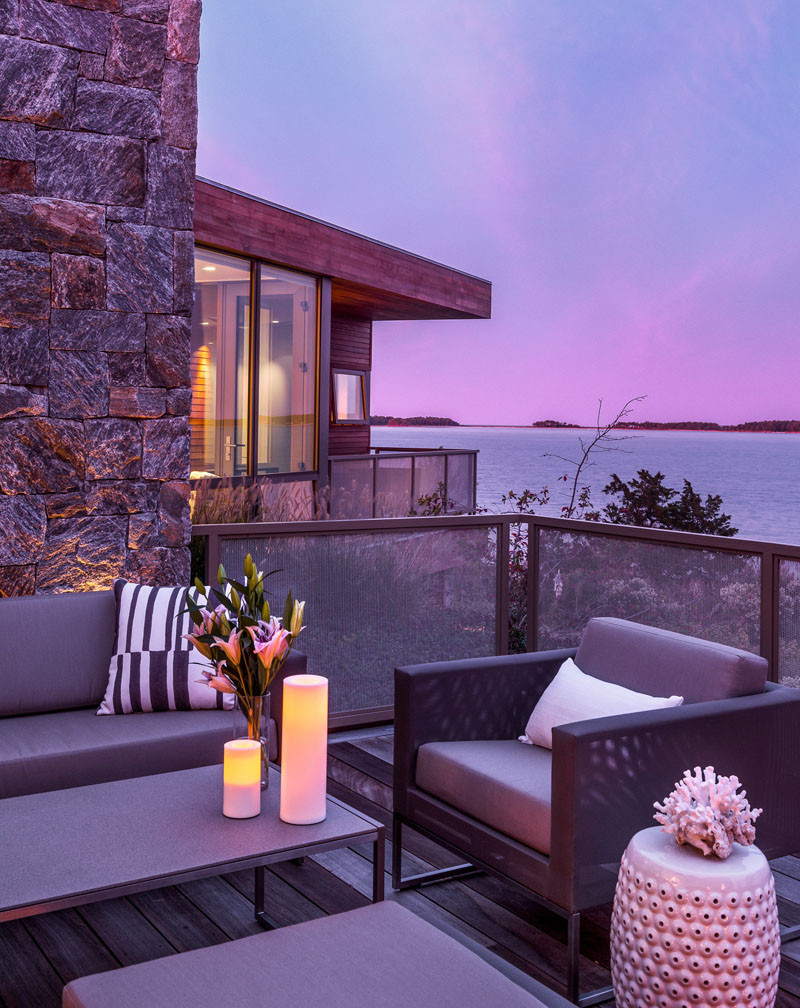 ---
Even the master bathroom has water views.