Fredrik Färg and Emma Marga Blanche have designed Wood Tailoring, a collection of furniture pieces that were presented at the Stockholm Furniture Fair.
You can watch a 'making of' video – here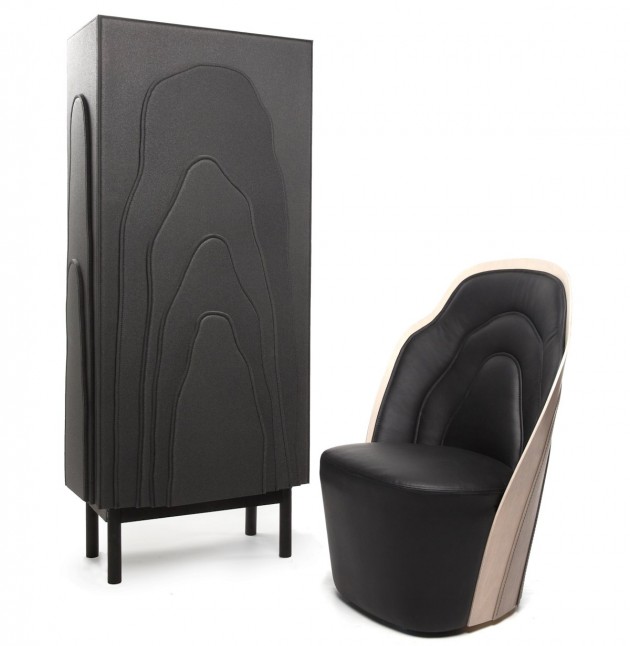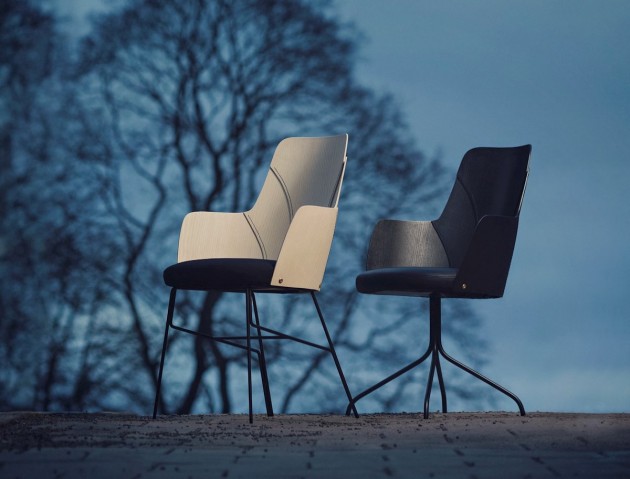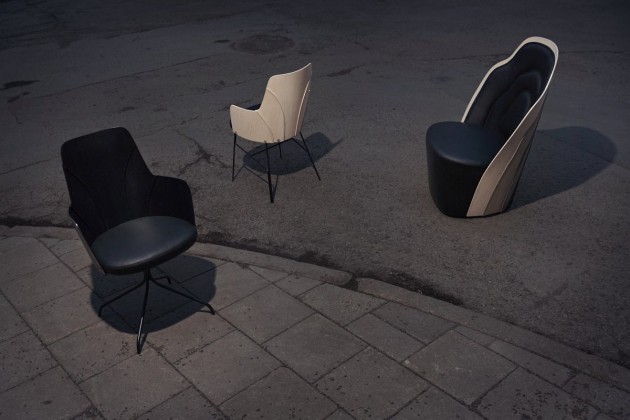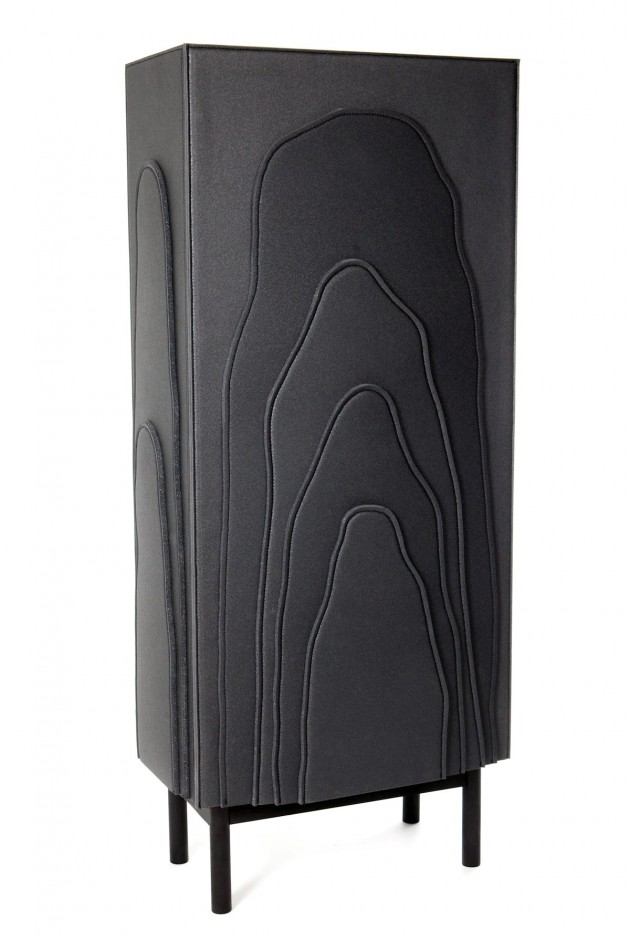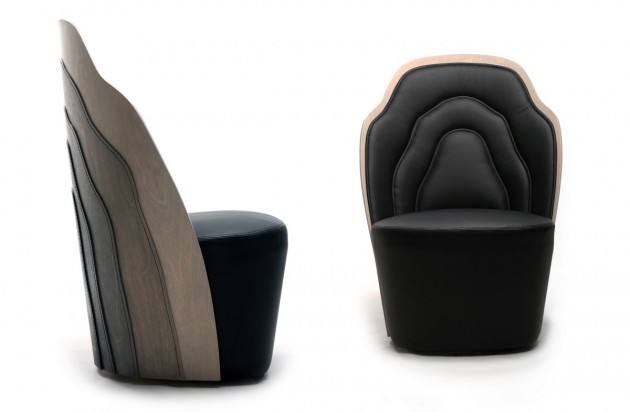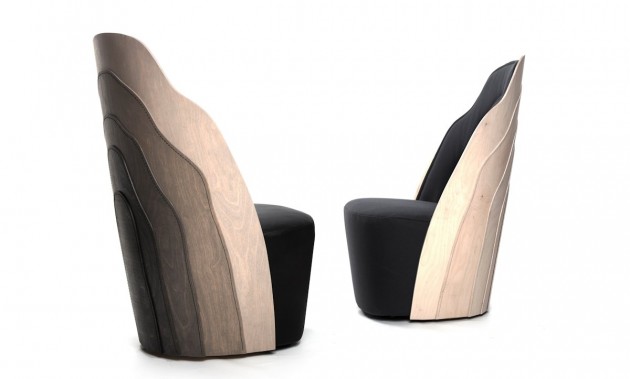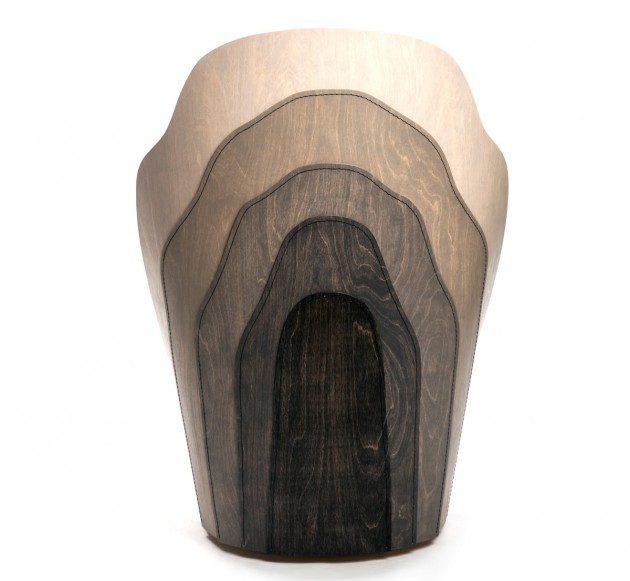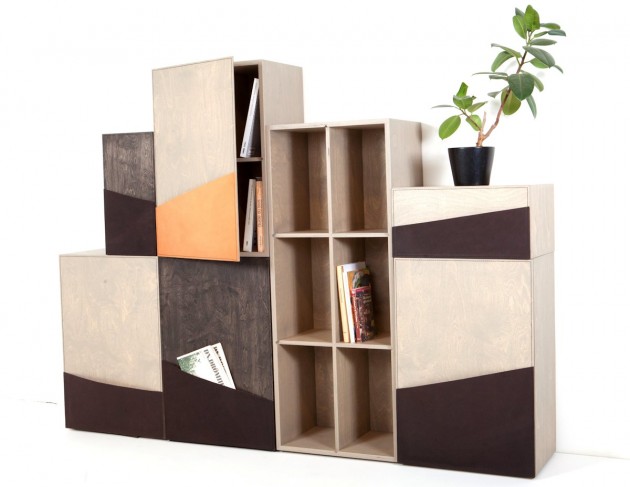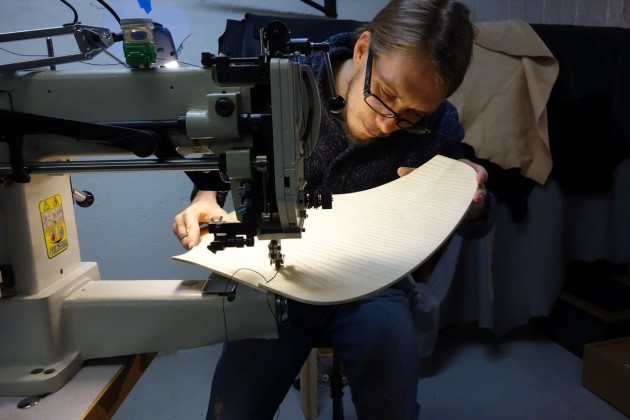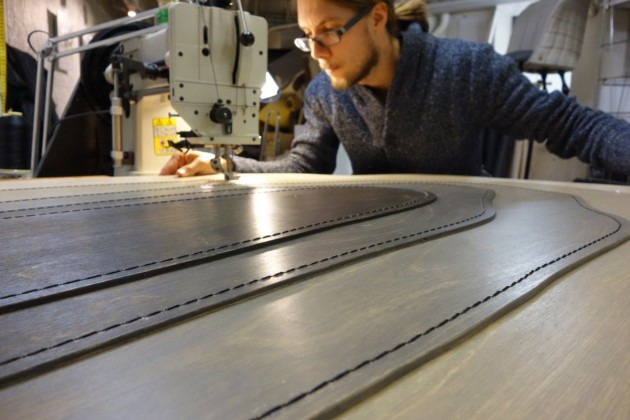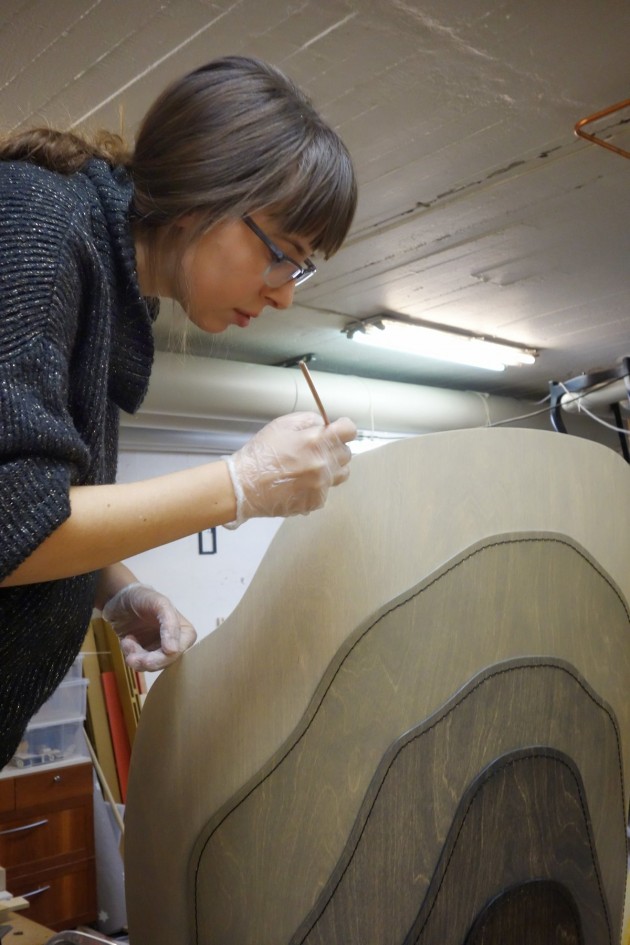 From the designers
Sewing technology is taken to its extreme with a thoroughly researched craftsmanship.

– We have tried extreme sewing technology the past years, says Fredrik and Emma jointly, not at least in the Emma armchair for Gärsnäs where the stich was part of the construction. Now we have gone even further by reducing everything, only a shell of wood with the sewing as pattern generator and a structural element.

Wood Tailoring employs sewing machine to stitch directly on to the wood in order to join different parts together while at the same time creating patterns which has an aesthetic of their own. Layer on layer of thick plywood is stitched together to make the Wood Layer Armchair, and where the sewing presents a topographical map with an organic pattern that resembles the growth of wood.

– Sewing is usually seen as something, which has to do with soft materials. We use our heavy-duty sewing machines to sew in wood. And, yes, it's a raw poetry that fuses the hand-made with the industrial.

Wood Tailoring is a new technology, which explores radical new possibilities in the joining of parts in furniture.

– WOOD LAYER ARMCHAIR
An armchair where layer of plywood are stitched together. The stich resembles a topographic map with an organic pattern, which resembles a sort of wood growth on the back of the armchair. The same pattern reappears on the front part with its upholstery.

– BESPOKE CHAIR
The daring method of stitching right through the wood is clearly visible. Six different parts has been joined together, and the seams has clearly been inspired by the natural pattern to be found on a tailored suit jacket which give the chair an outspoken elegance which will accommodate and dress the body. This chair offer different legs in metal.

– POCKET CUPBOARD
This module storage system offers tailored doors that also allows for the storing of a magazine or a book thanks to the leather covers. The small pockets are stitched directly on the wood, which also allows for an original pattern to appear. POCKET cupboard is featured in the film "Longing to fly, longing to fall".

– DARK LAYER CUPBOARD
Layers on layers have been added like growth rings found in the cross section of a tree trunk. Extreme sewing technology has been used on a hard material, which is normally to be used in the isolation industry thanks to its hardness and shimmering stone-like effect. Limited edition hand made in the studio. The DARK LAYER cupboard is featured in the film "Longing to fly, longing to fall".
Design: FÄRG & BLANCHE