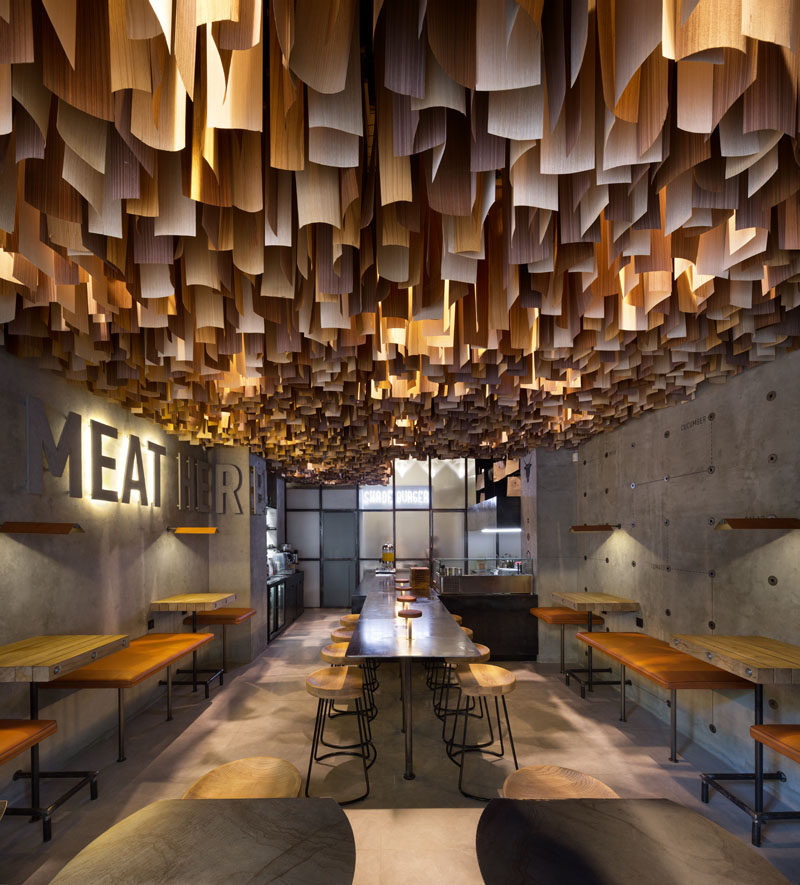 Walking into Shade Burger, a restaurant recently opened in Potava, Ukraine, the first thing you'll likely notice is the ceiling.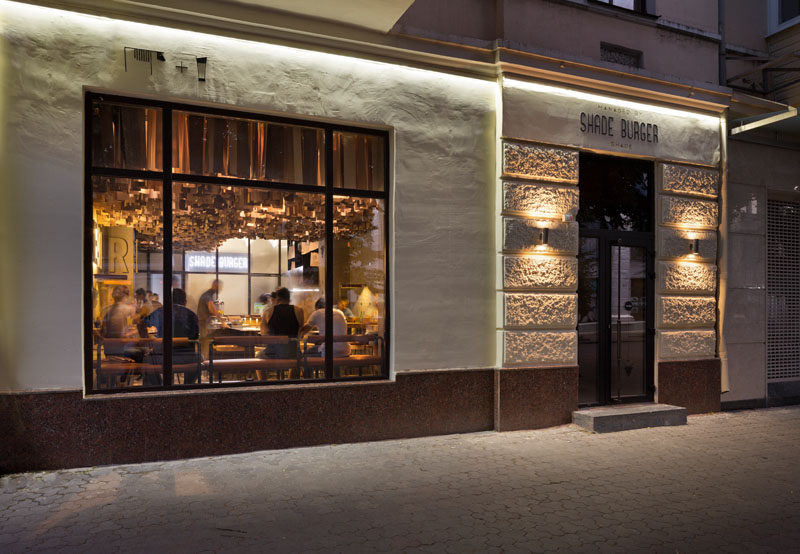 ---
Made from hundreds of pieces of wood veneer, the installation is said to be inspired by the process of mincing meat.
---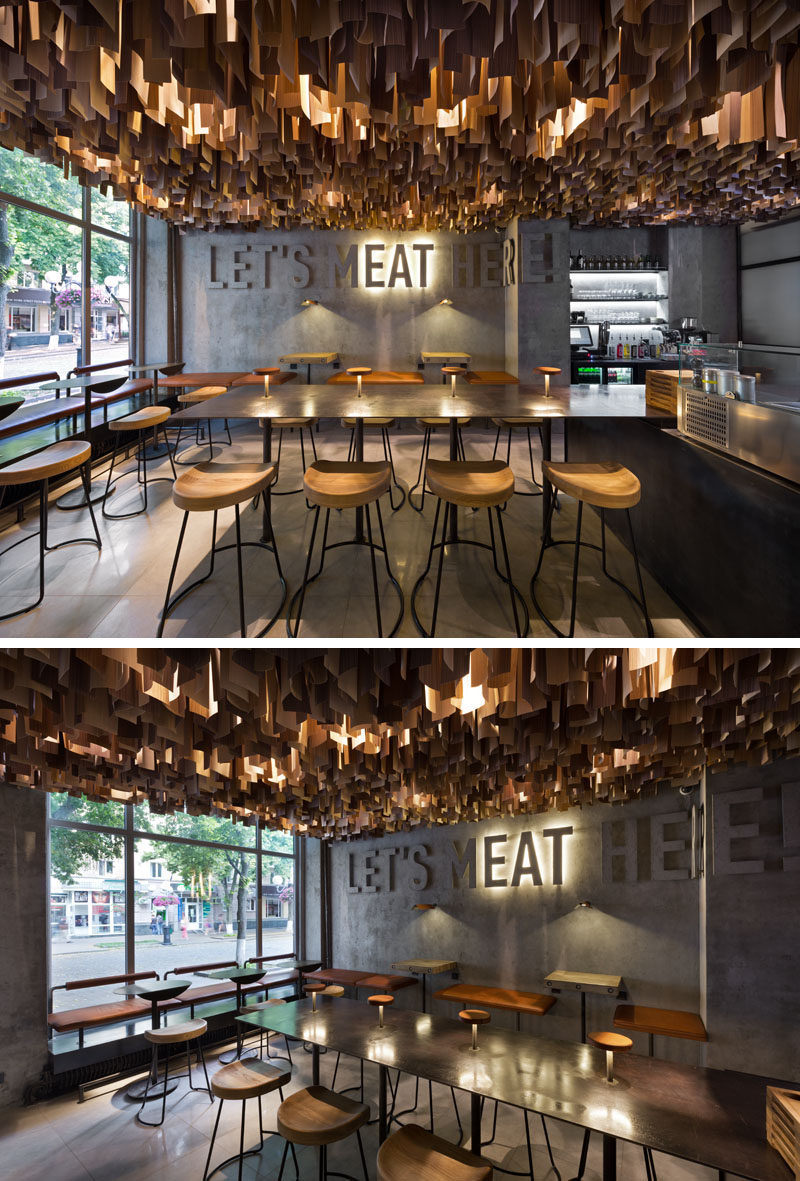 ---
Designed by YOD studio, the ceiling makes a unique visual experience. While the range of colors of the veneers makes for a dynamic look, the grains of the wood mix together to create depth and texture.
---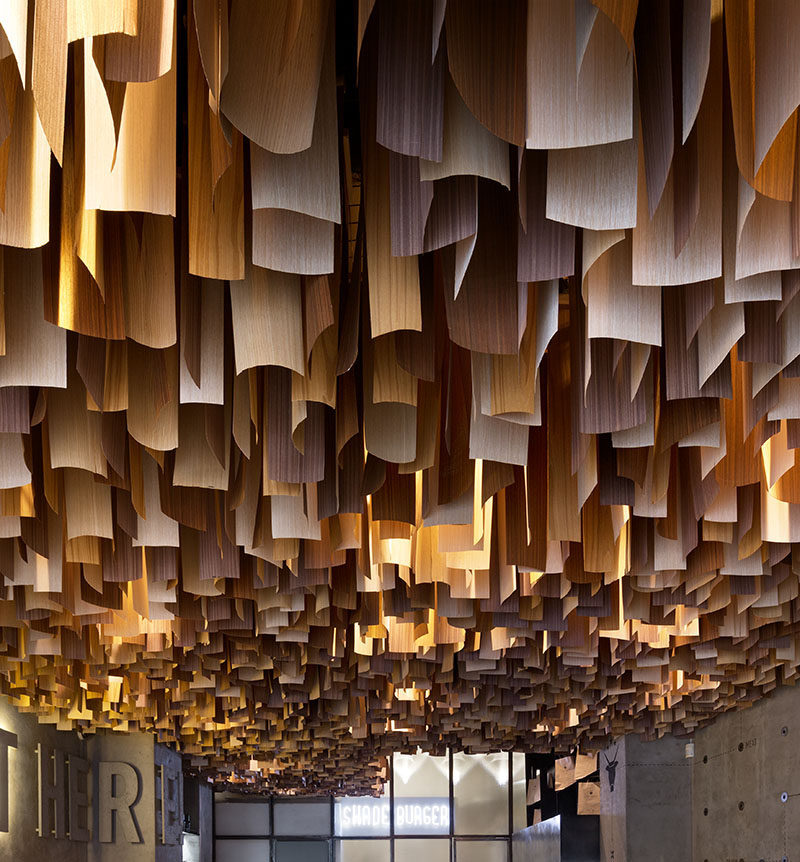 ---
Tucked in between the wooden veneer panels are lights, hidden to mimic the effect of sun coming through the trees, with the result being a natural glow cast throughout the restaurant.
---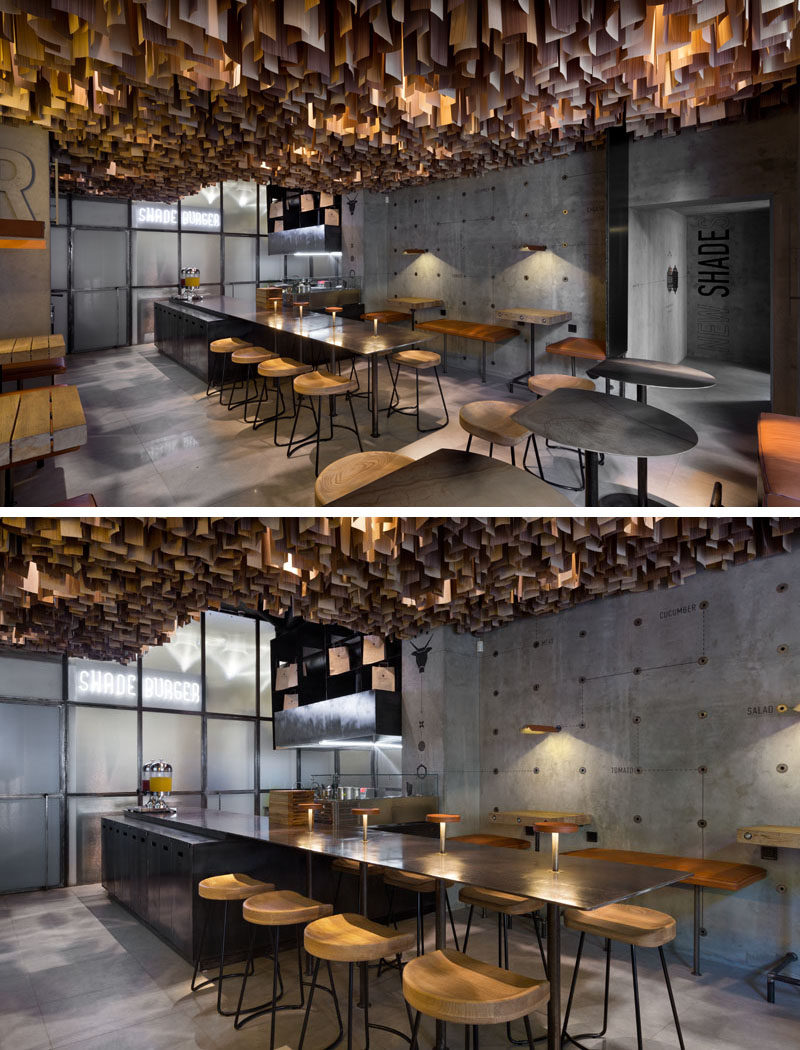 ---
The wood veneers and furniture pieces also warm up the mostly concrete and steel interior.
---