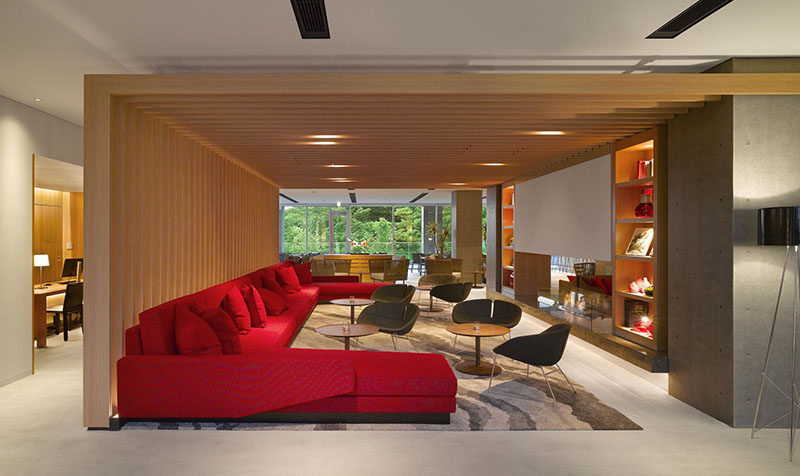 COE Architecture International designed this lounge area for a new spa in Tokyo. The lounge takes advantage of views at either end, with floor-to-ceiling windows. The center of the bright, open room however, is where they've done something interesting.
They divided the larger space by using a series of wooden ribs that allowed them to create a defined lounge seating area without building solid walls.
The open spaces between each of the wooden ribs make the space feel somewhat private and cozy, but still allow for the lounge to be bright and airy, and not completely cut off from the rest of the larger room.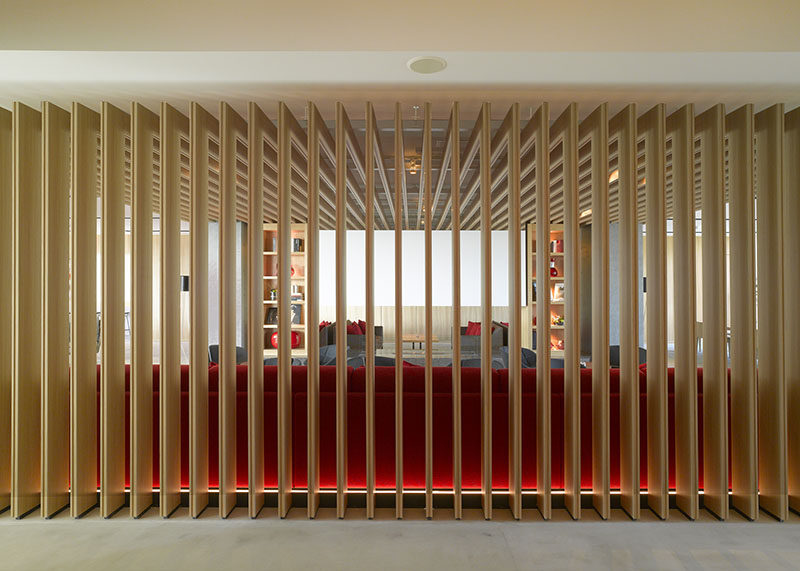 ---