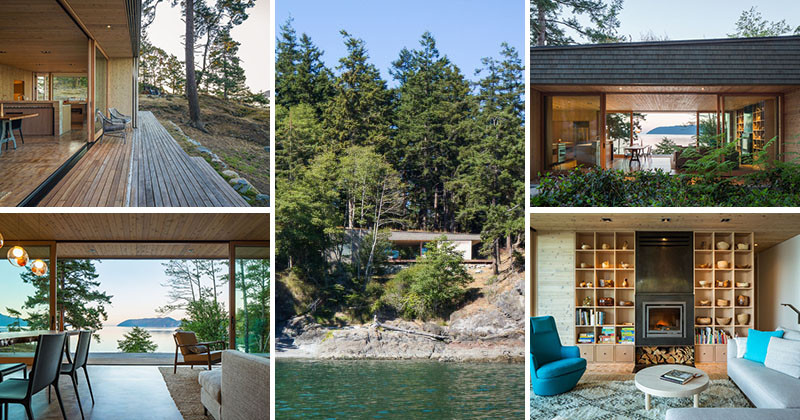 Heliotrope Architects were asked by their clients to design a home for themselves and their children, on one of the San Juan Islands in Washington State.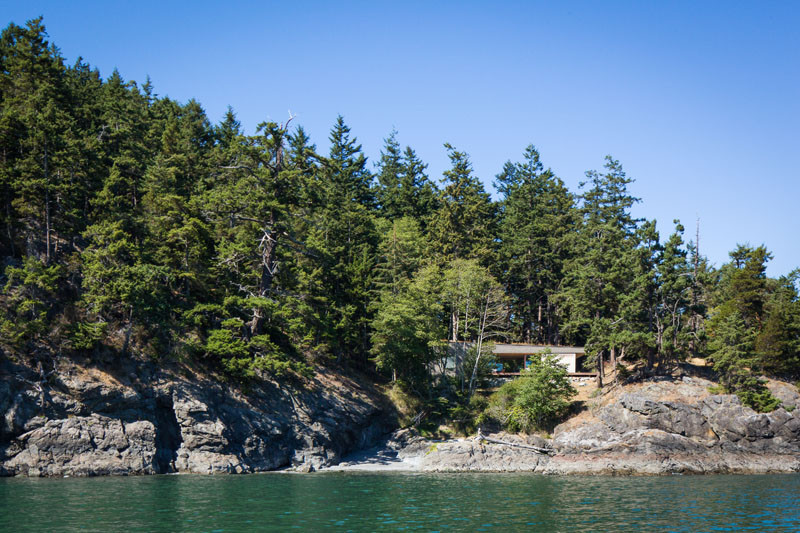 ---
The small home is covered in cedar shingles.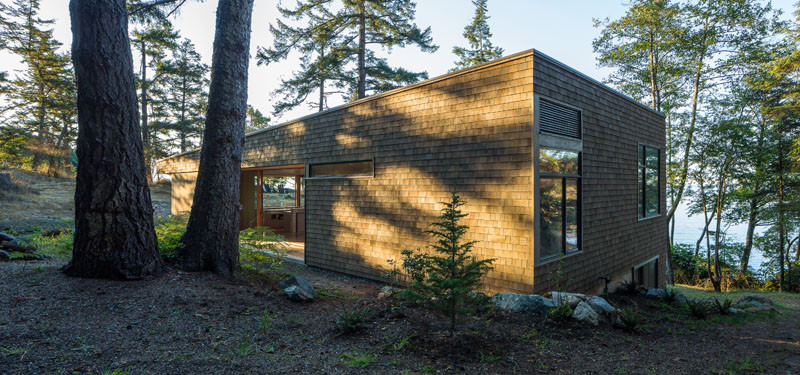 ---
A roof garden was installed in order to replace habitat lost to the footprint of the house.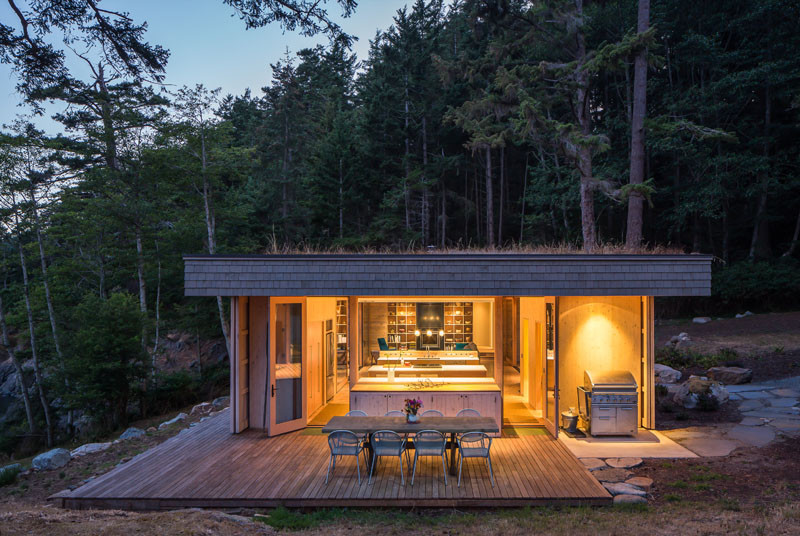 ---
The landscaping around the home was designed by Garden Artizan.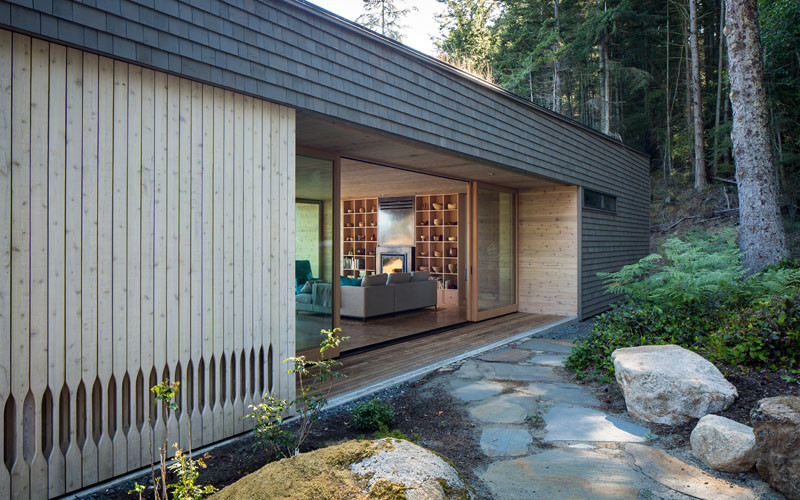 ---
The home has picture perfect views from the main living area.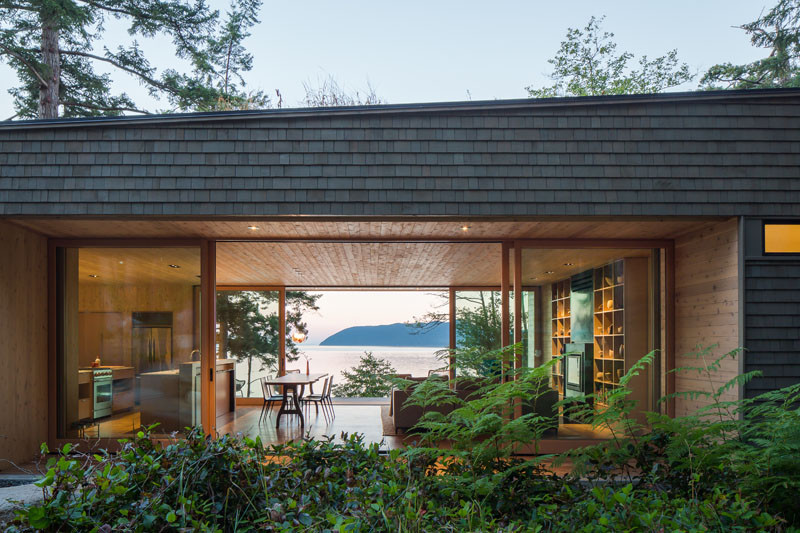 ---
It was designed with retractable wall panels, that can be opened up completely to the outdoors when the weather is nice, allowing the owners to fully interact with the surrounding landscape.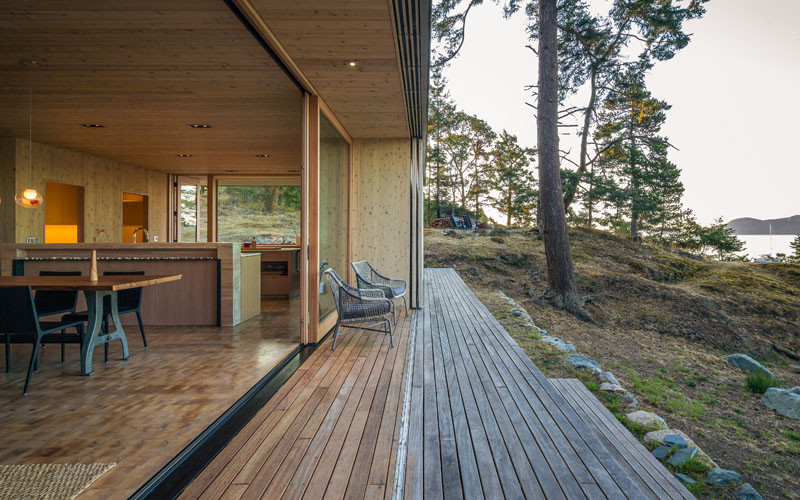 ---
The main living area, is an open space with a kitchen, dining and living room.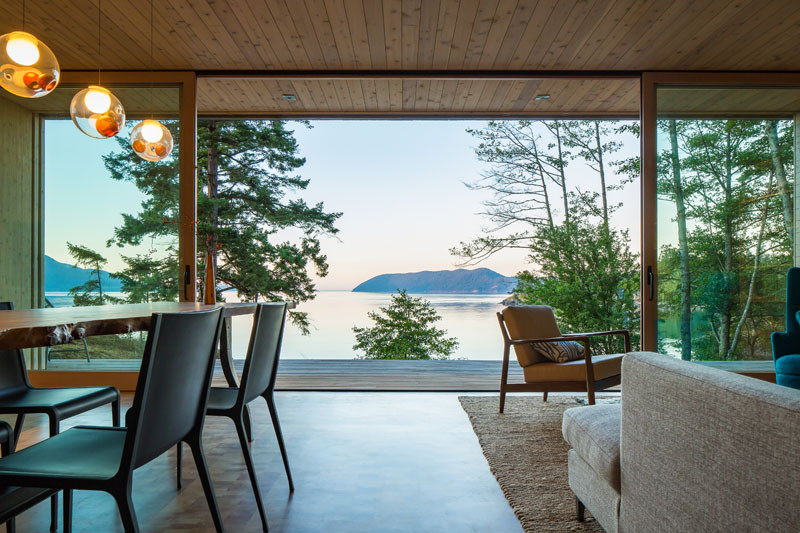 ---
The living room has a fireplace, flanked by built-in shelving and storage.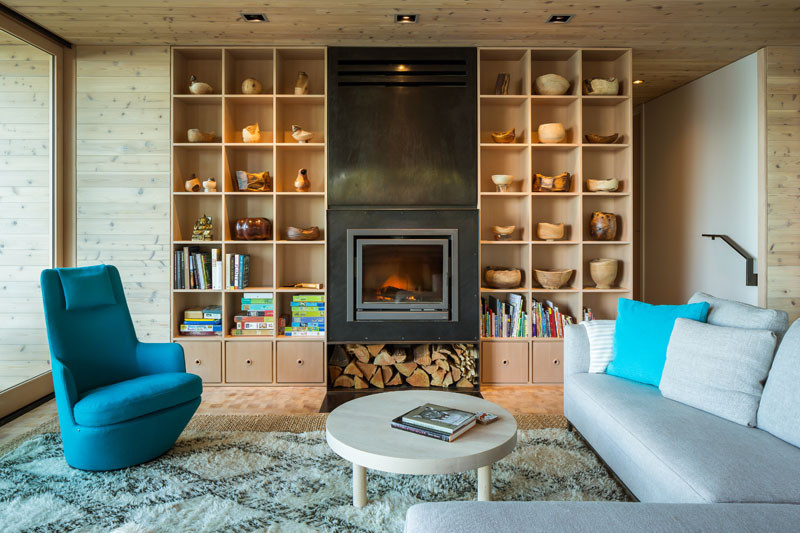 ---
Here, you can see the large glass sliding doors.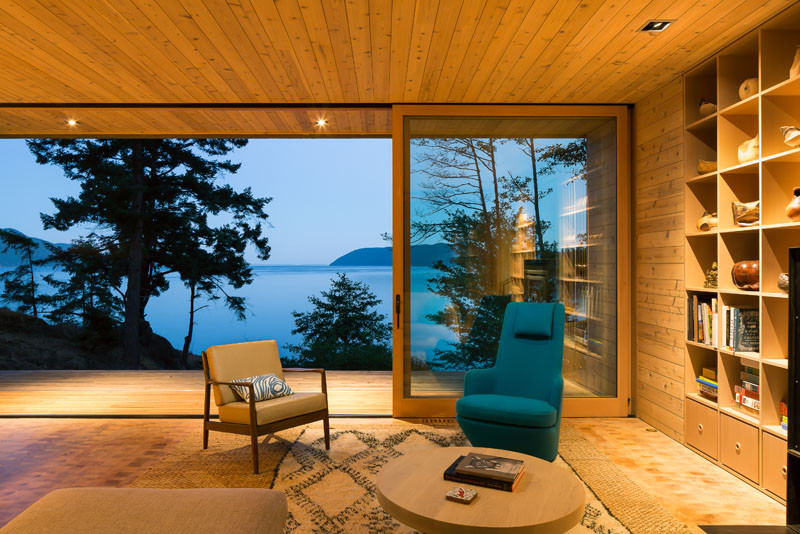 ---
The house also has two bedrooms and a bunk room for the kids.