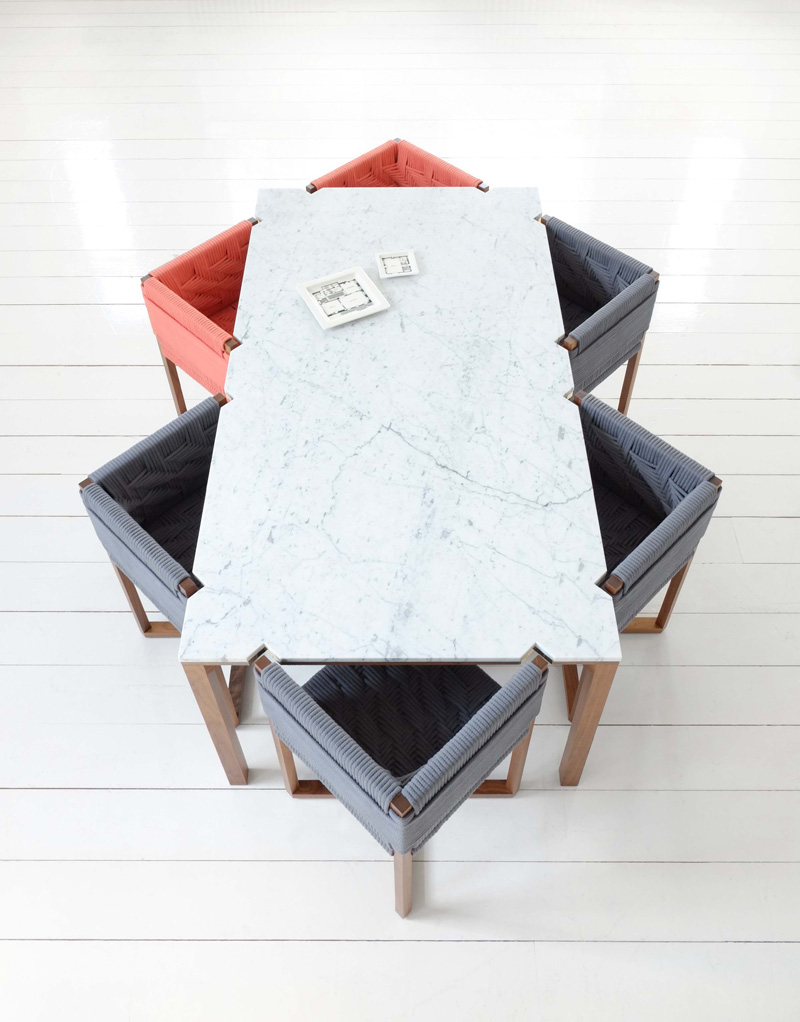 British furniture brand Efasma, recently launched its first collection, designed by Bureau de Change. The collection of tables and chairs are designed with notches in them, for the chairs to sit in when not in use.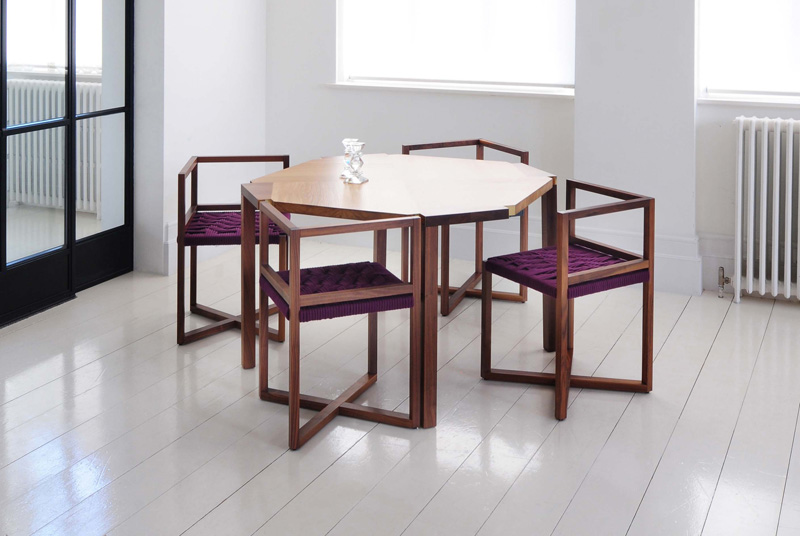 The designer's description
The range was inspired by Bureau de Change's interest in interrogating materials and manufacture processes, in order to blend functionality with aesthetic drama and attention to detail – an approach they typically use in their architectural commissions.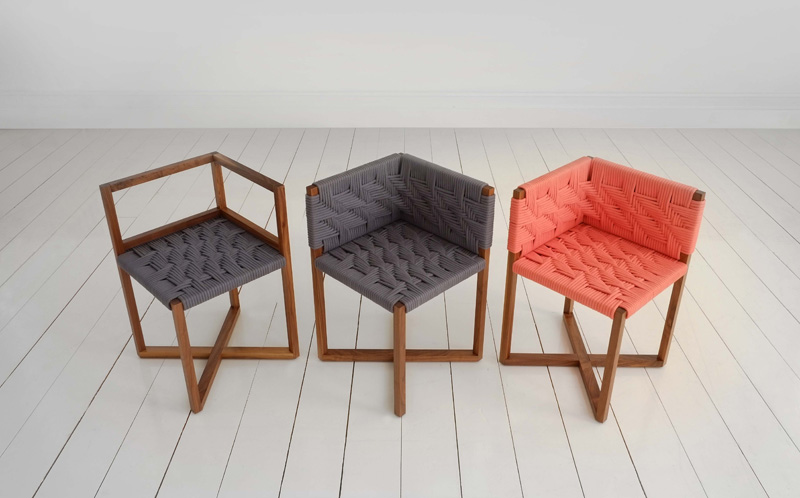 The collection is made up of handwoven walnut framed seating, substantial marble and timber dining tables, a coffee table and room divider. The depth and richness of the woven surfaces are amplified by clean, graphic forms across the range and their combination with highlights of glossy marble and brass.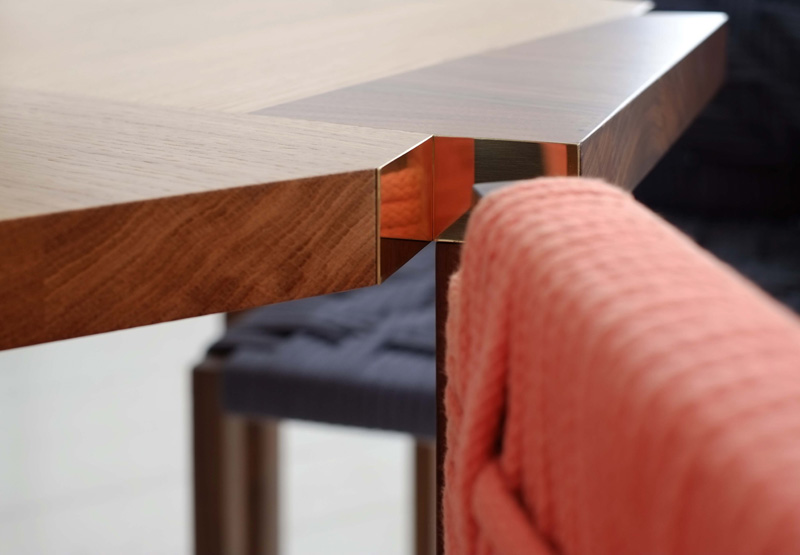 Woven surfaces are echoed in the geometry of the solid wood dining table, which plays with the direction and natural grain of solid oak and walnut. The same technique is used in the coffee table, in which puzzle like marble panels are rotated and pieced together to emphasize the veins running through the material.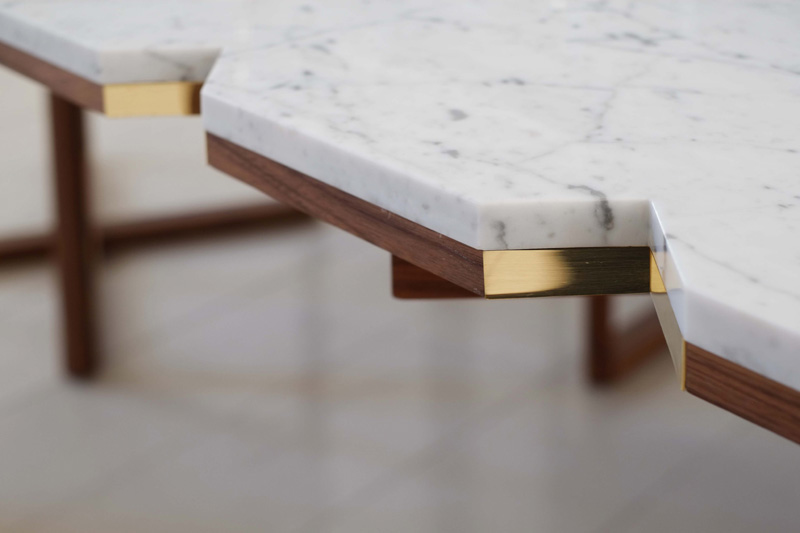 The dining tables have been shaped by a slotting system, in which Efasma's dining chairs appear pushed into the edge of the table, leaving behind a footprint of satisfying brass clad notches.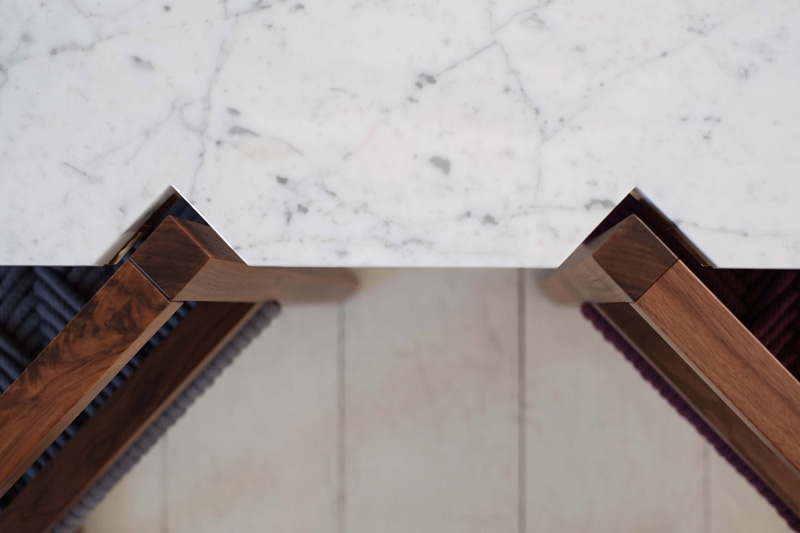 Commenting on the pieces, Bureau de Change co-founder Billy Mavropoulos mentions, "We wanted to create products in which design content and innovation emerge from traditional techniques and craftsmanship. Distilling the structures down to their simplest forms not only creates a strong graphic language within the range, but also embosses detailing, the textural qualities of the woven surfaces and the patina of natural materials."