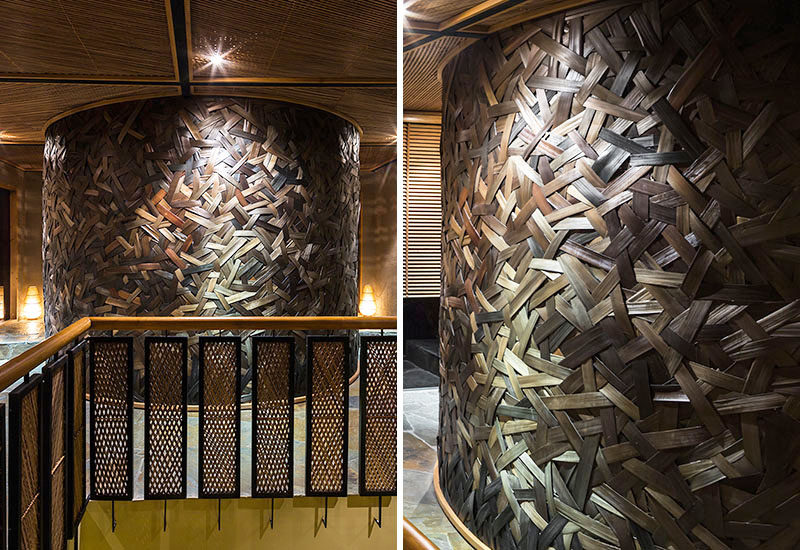 When designing KIMONO, a Japanese restaurant in Hanoi, Vietnam, NH Village Architects decided to include a private dining room for guests, made from strips of bamboo.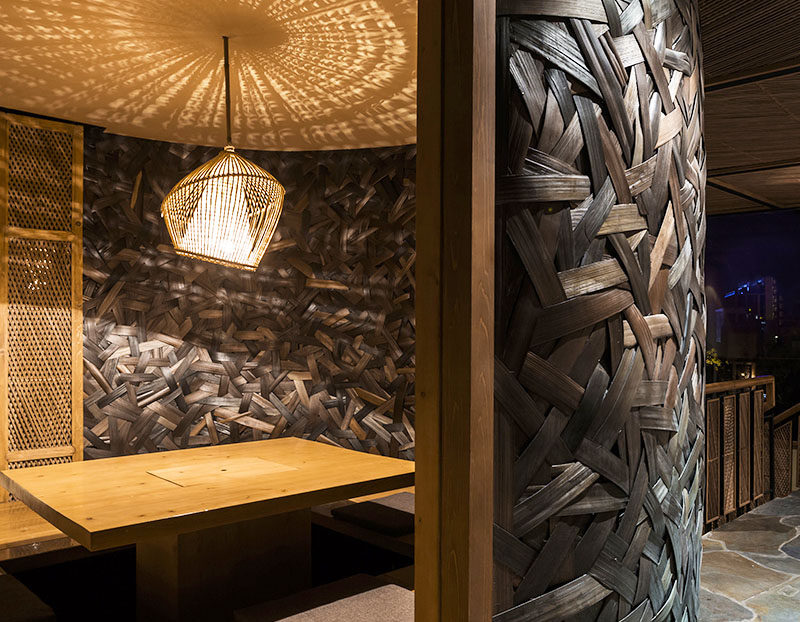 ---
The design of the private room was inspired by the way Vietnamese traditional lamps are knitted together by hand, providing a woven appearance.
---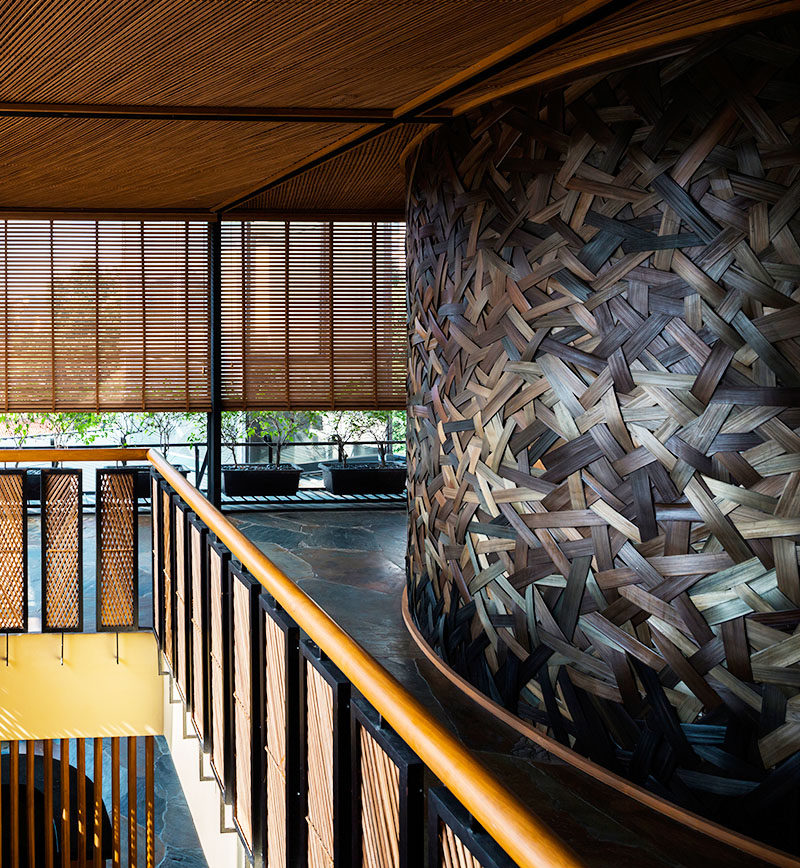 ---
The curved wall definitely stands out in the space and helps to create an interesting environment.
---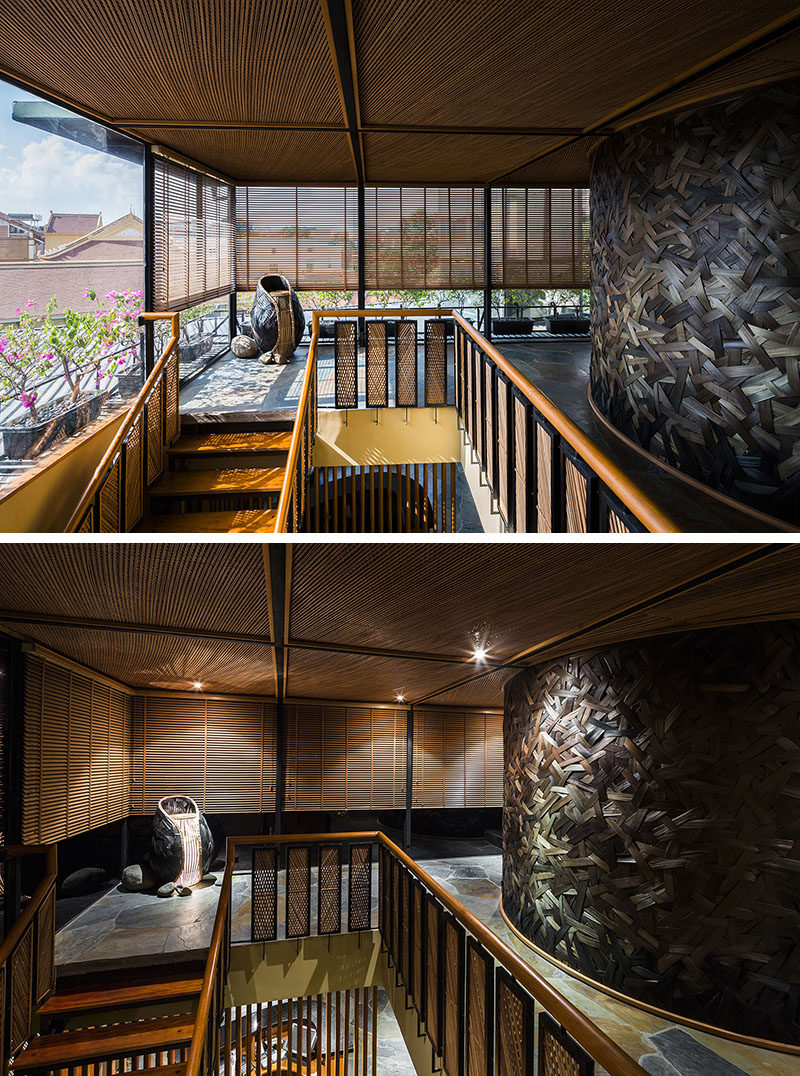 ---
At night, the woven bamboo wall is lit up and becomes more like a piece of art, than a wall.
---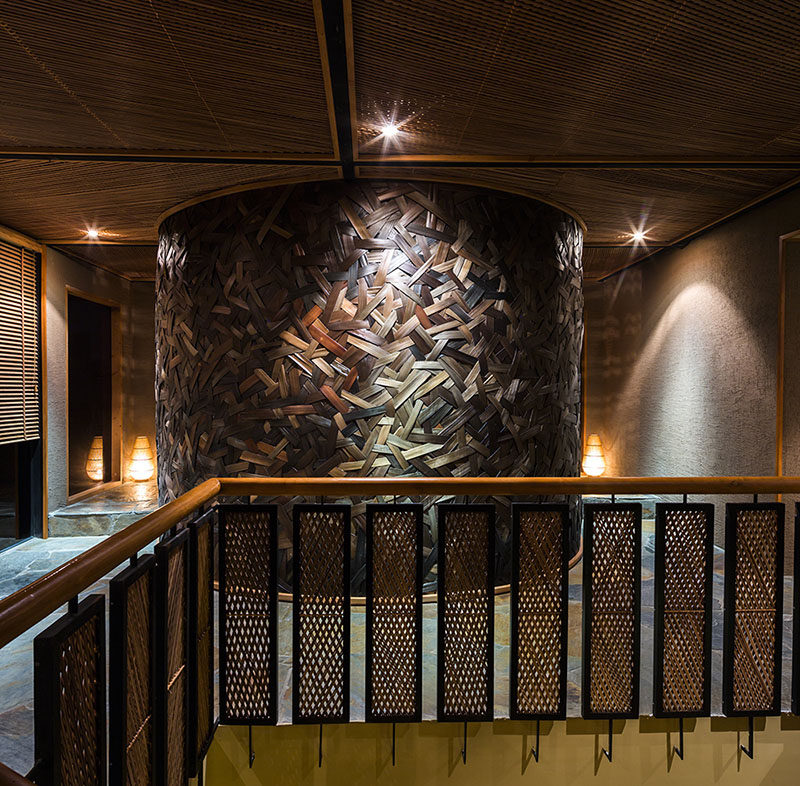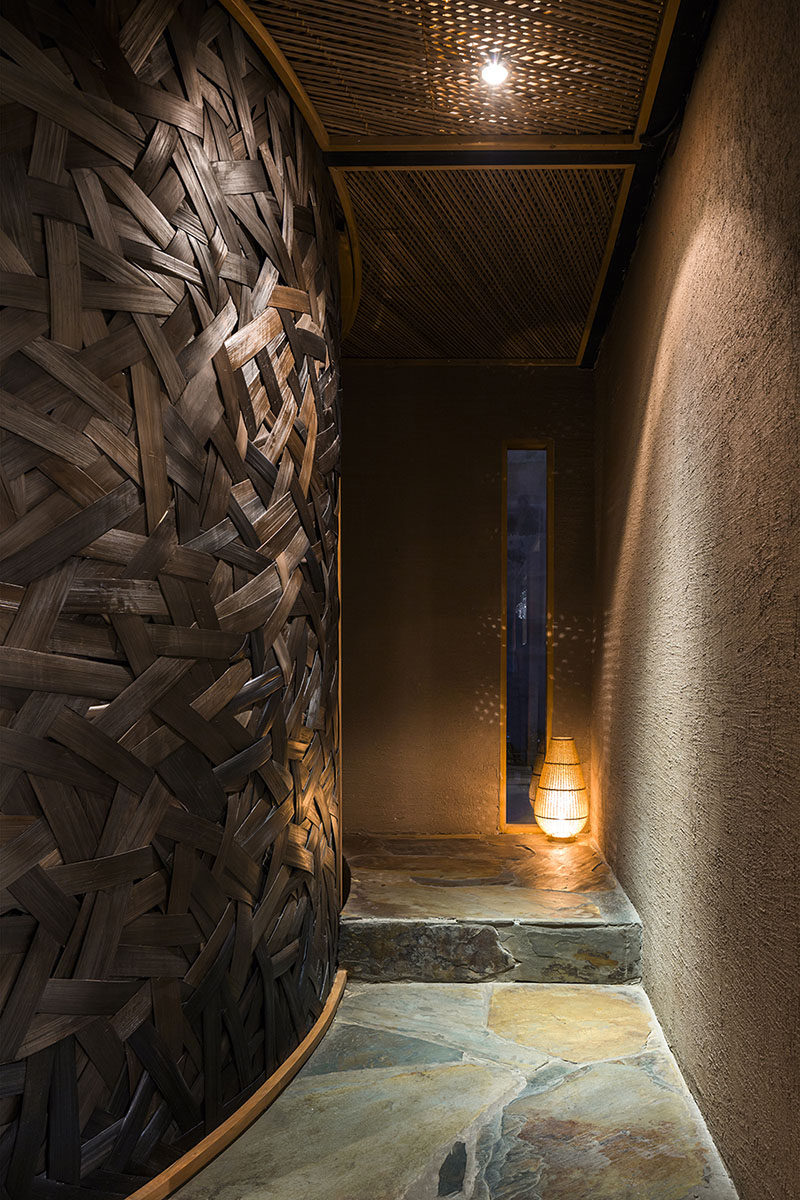 ---
The bamboo wall is also visible from the inside, creating a unique, private dining room.
---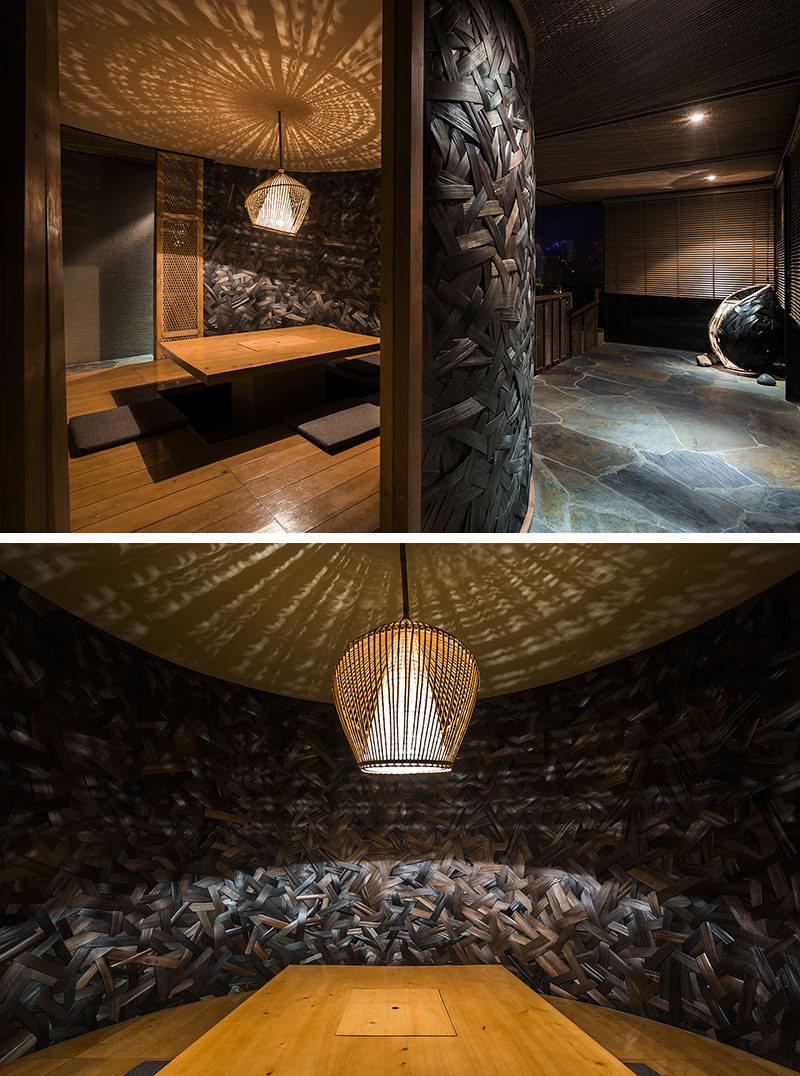 ---