Architects RS+ have designed the XV House in Krakow, Poland.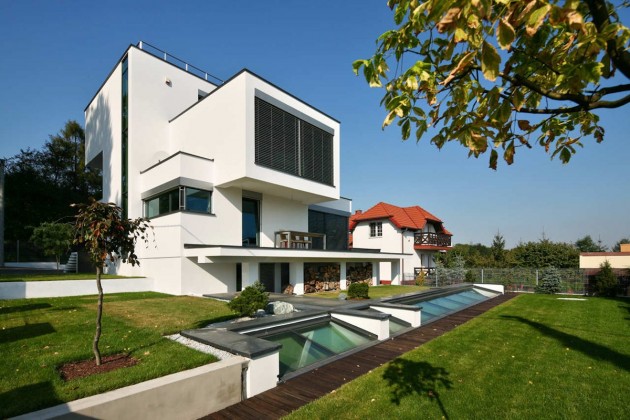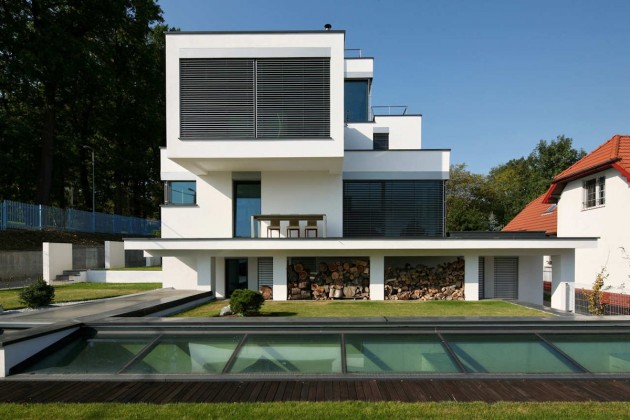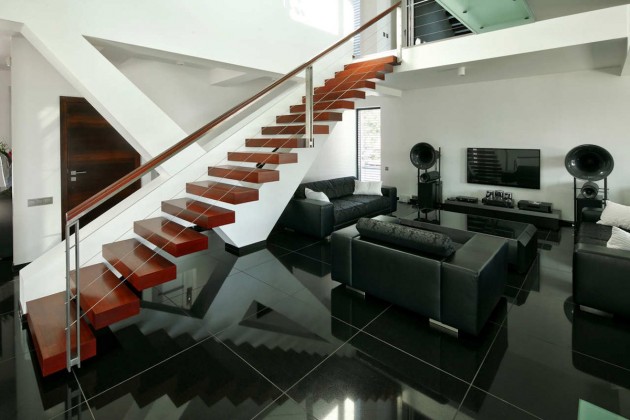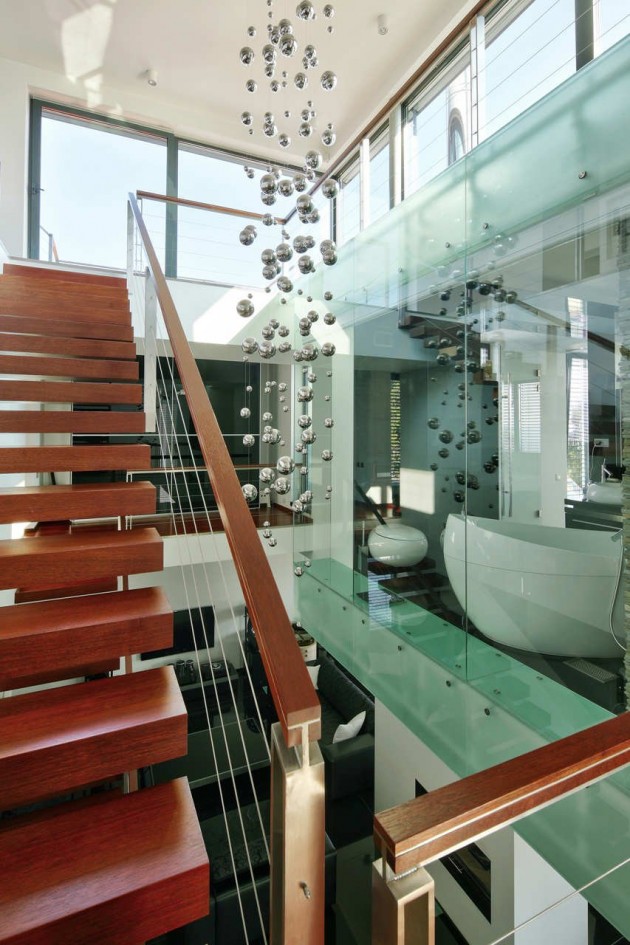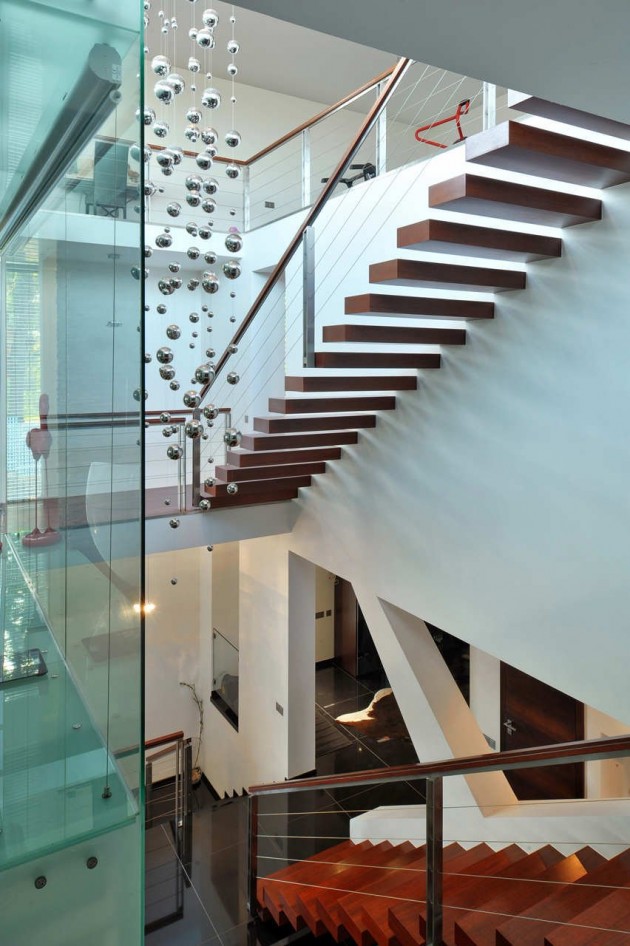 Project description
The investor's idea was that the house should be as high as possible because of the beautiful view, and preserve spatial relations between all floors with the largest as possible opening of the space. The building stands on the highest point of the street – distinguished by its cubic form and smooth white elevations, it is the dominant culmination of the surrounding architecture.

The shifting blocks are intended to reduce the relatively large optical cubature, whilst also reflecting the functional zones within the house. The interior is designed in a minimalist, cold style, with contrasting warm details in wood and stone. The cantilever stairs are based on the reinforced concrete beam, wchich with double pillar creates the dictinctive xv sign.
Architect: RS+
Photography: Tomasz Zakrzewski