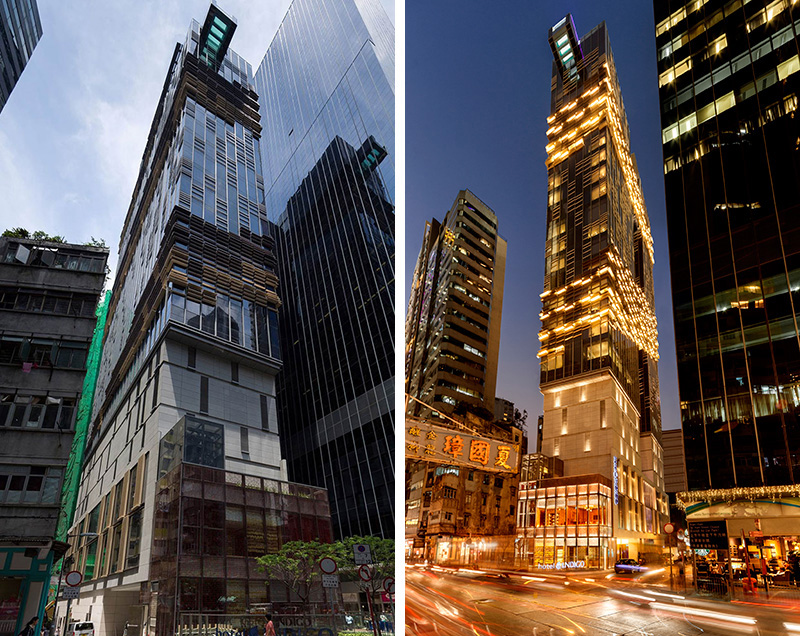 International architectural firm Aedas, designed the Hotel Indigo in Hong Kong, that features a swimming pool that hangs out over the edge of the building.
The swimming pool is cantilevered about 3 metres (9.8 feet) out from the edge of the roof.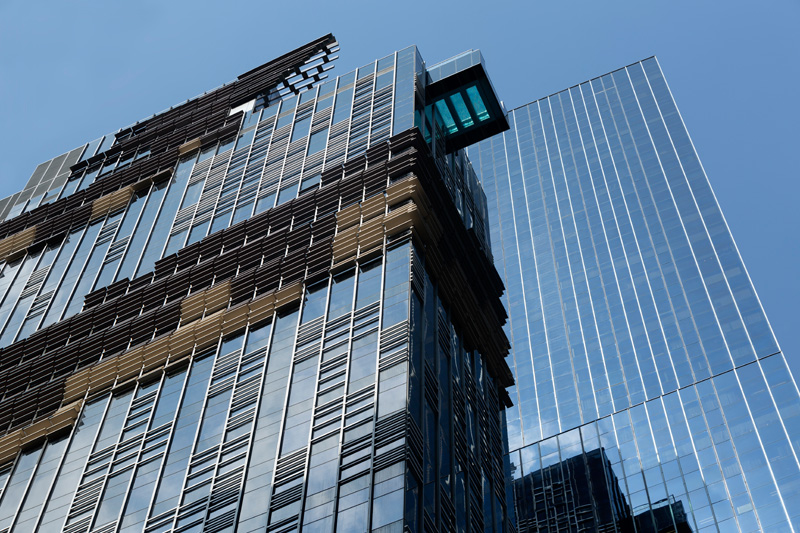 The partial glass-bottomed pool, allows people from the street to look up and see the swimmers.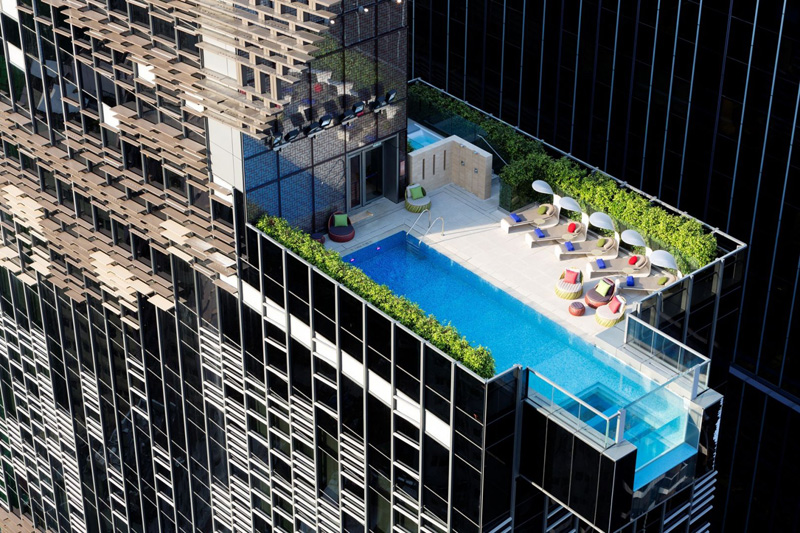 While swimming in the pool, you're able to see the surrounding mountains of Hong Kong.