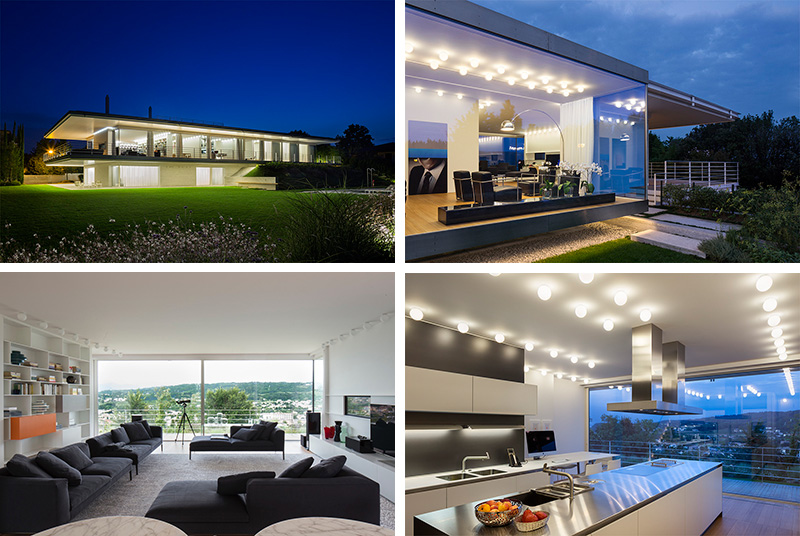 Zaetta Studio Architecture & Design have designed a new house, located in Treviso, Italy.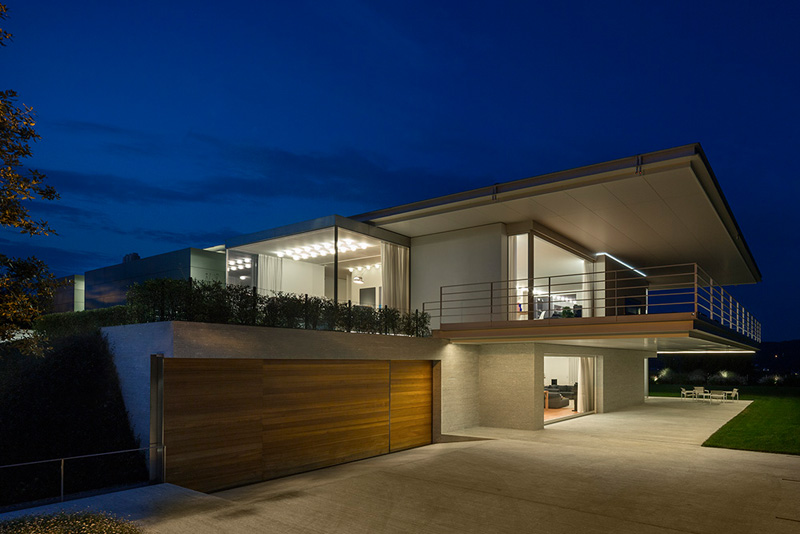 The architect's description
The Villa is the new home for an entrepreneurs couple with three school age children.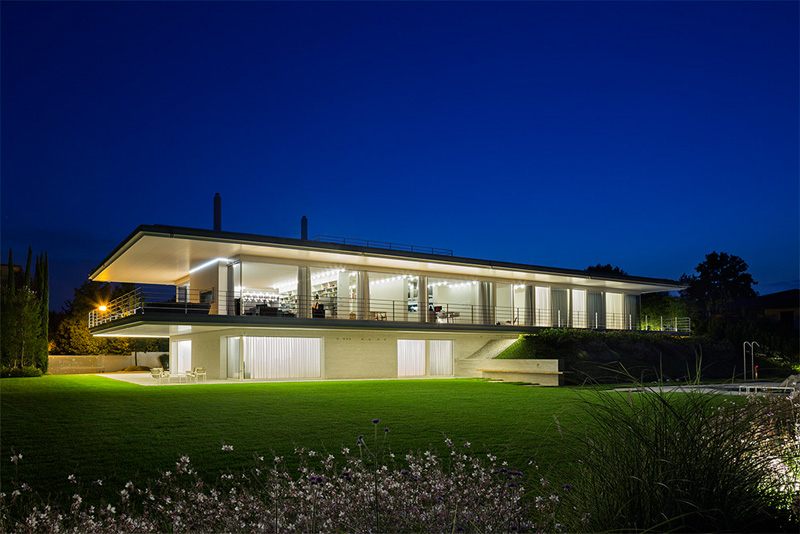 It was conceived taking into account their normal daily family life, but also their possible representative meeting occasions and convivial moments with friends.
The house extends on 1000 square meters and is laid out on two floors: the lower one puts the living space directly in contact with nature and takes the chance from the ground morphology to hide the cellar and the spacious garage; the upper one, enclosed by a large terrace, looks like an anchored ship in the green. The swimming pool takes place in the garden.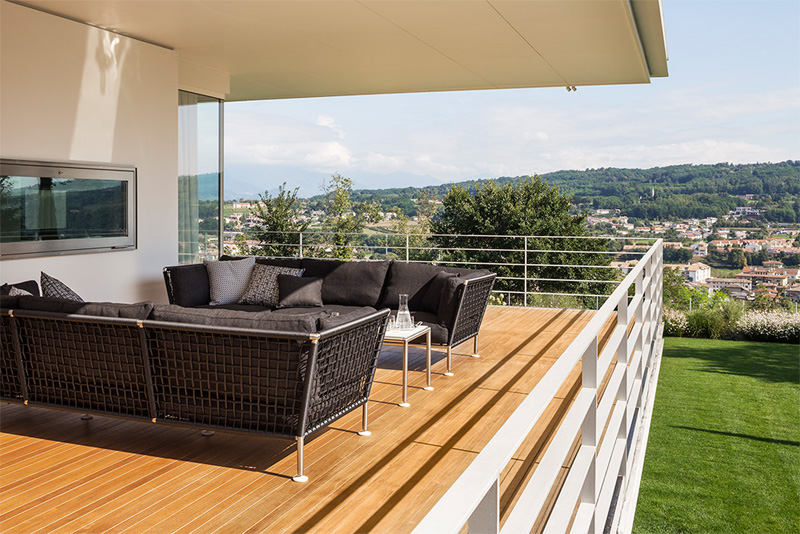 The living room faces directly to the widest side of the terrace with its 5 covered meters of width. the embers of the throughout fireplace can be enjoyed both from the inside and the outside living spaces.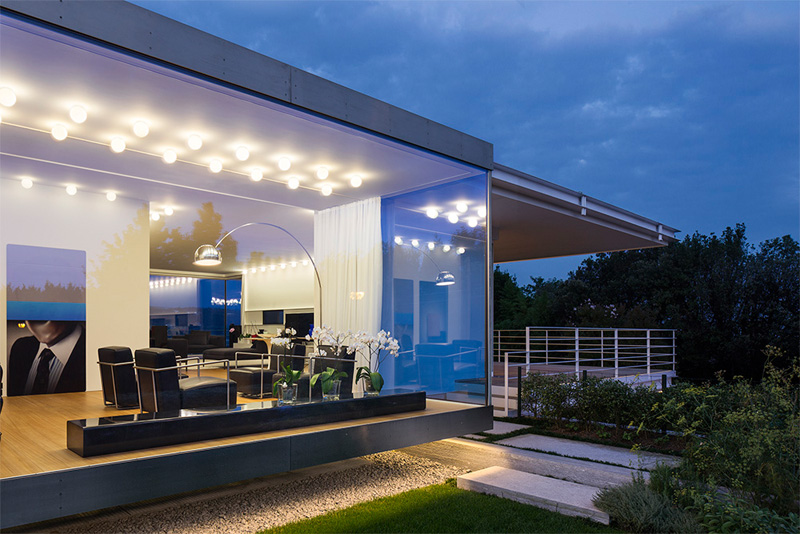 The slide of the large armored glass windows is activated by some high power engines. On the terrace, a dining table to eat outside and a comfortable lounge for cocktails and parties.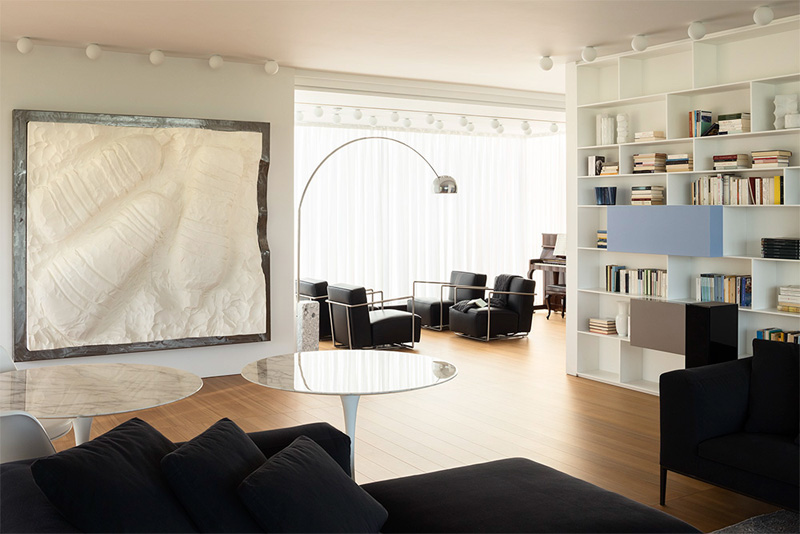 On the ground floor a large open space, equipped with an open-plan kitchen and a 4 meters dining table, custom made with old wooden boards recovered from the owners' factory, was designed for hobby and sharing times.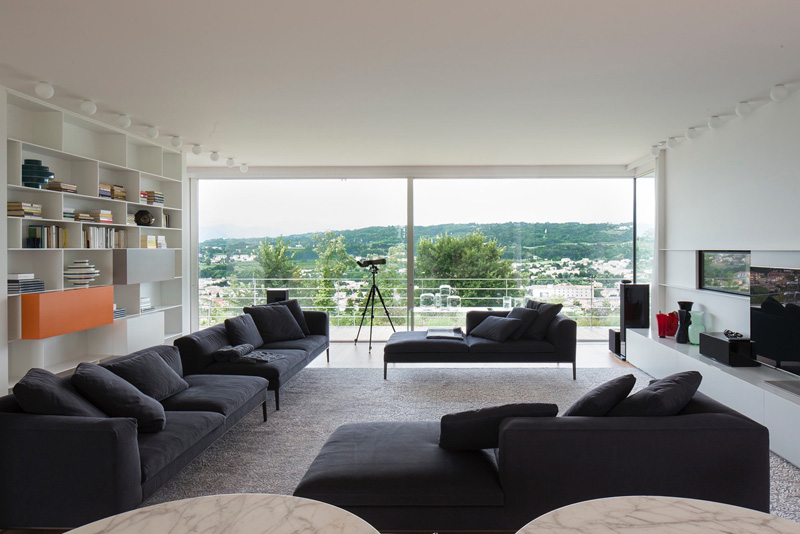 The large living is organized in a first tea/reading lounge, located in the bow windowbridge deck, and in a second relax area furnished with a wall bookcase.
Main kitchen and dining room are situated in the center of the house, retracing the symbolic values of the Italian tradition. Positionedin front of the main entrance, they divide the sleeping area from the living one.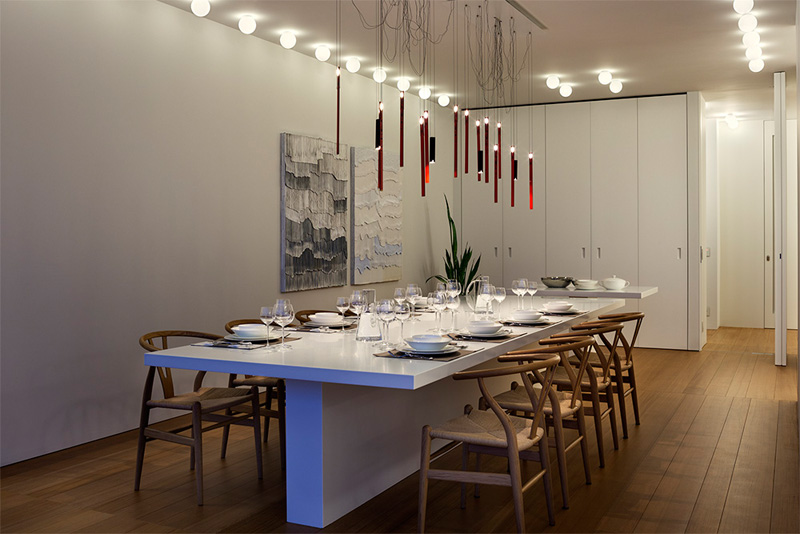 The living room occupies the whole South area of the upper floor overlooking three sides.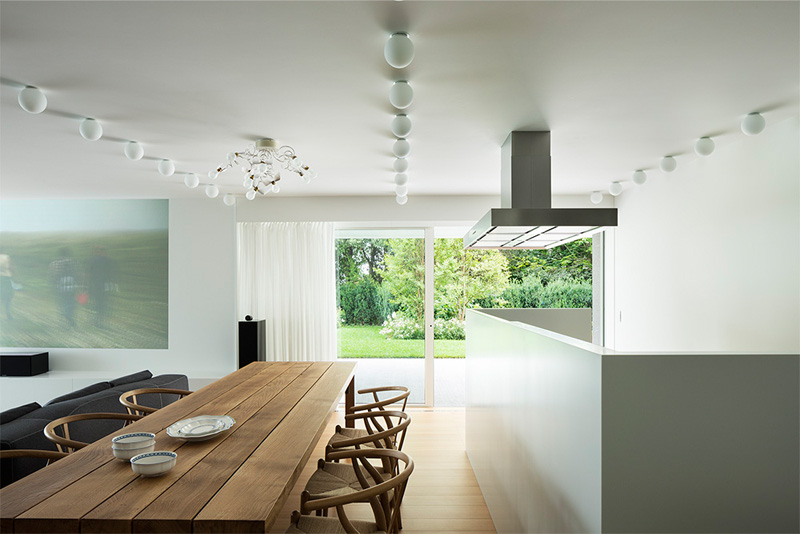 The two children's bathrooms and the guests' one, benefit from the privacy of the big metal wall receiving light and air from an evocative zenith opening.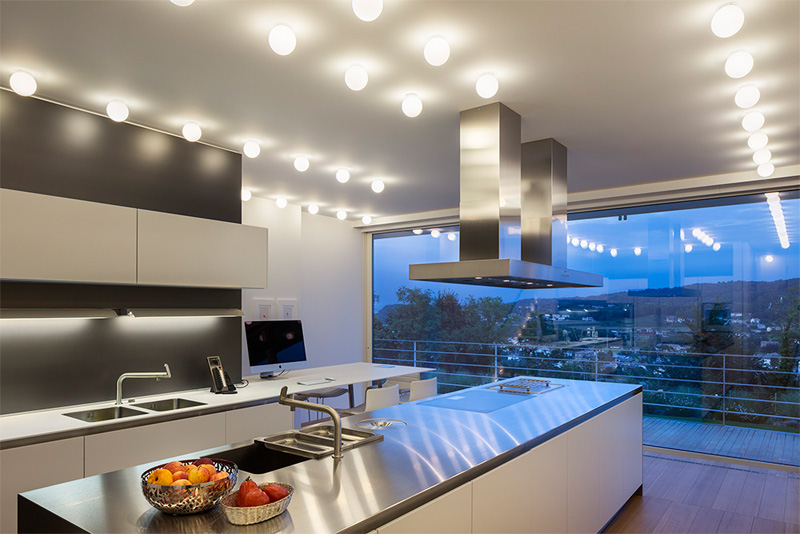 The plain touch master sleeping area located on the North-East corner includes an entrance, a private bathroom, a dressing room and a bedroom.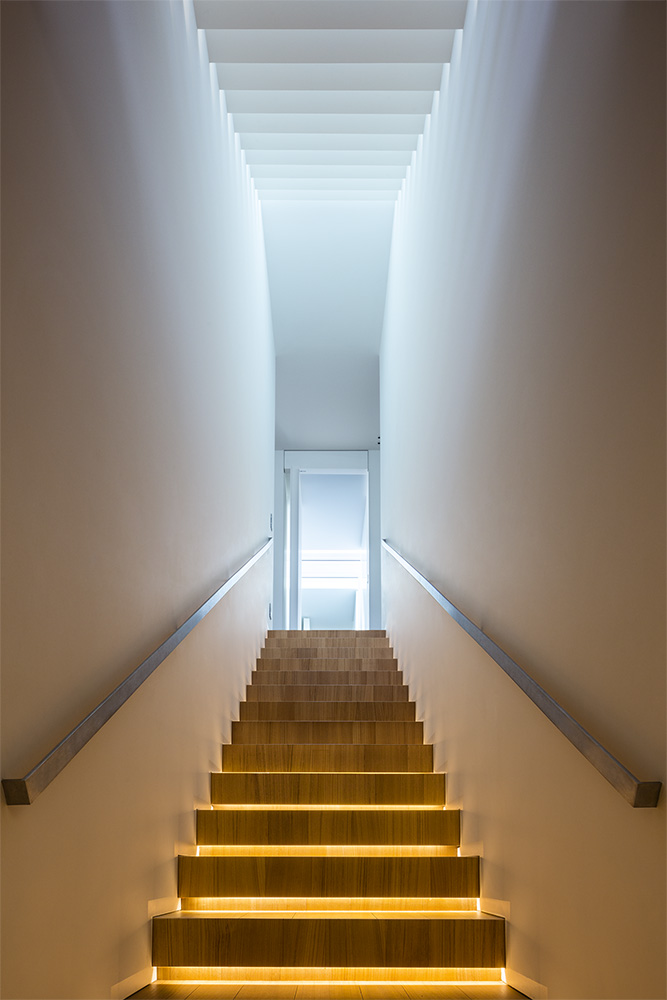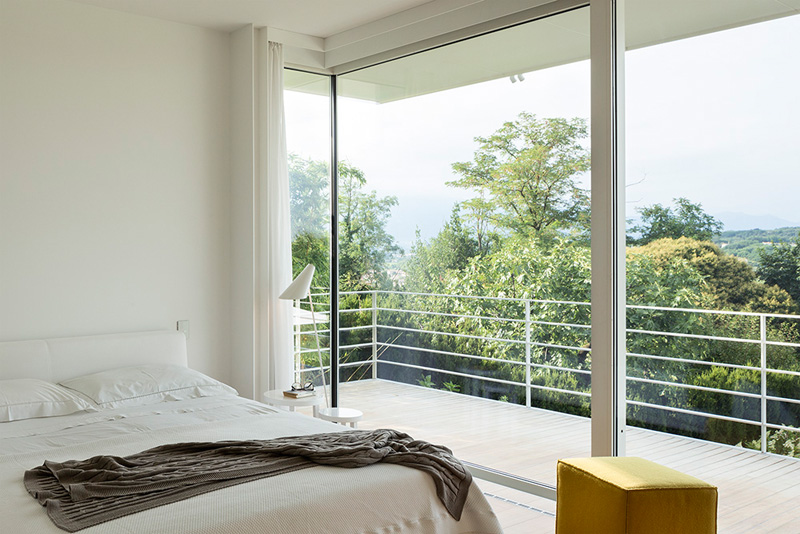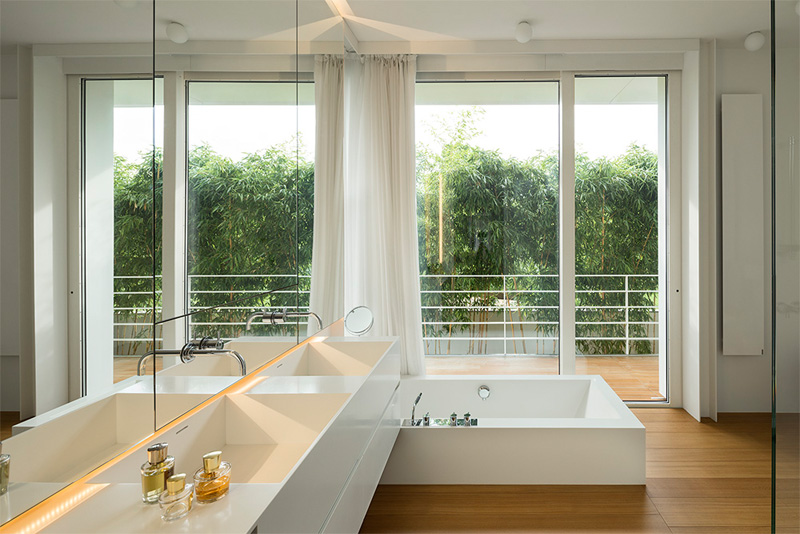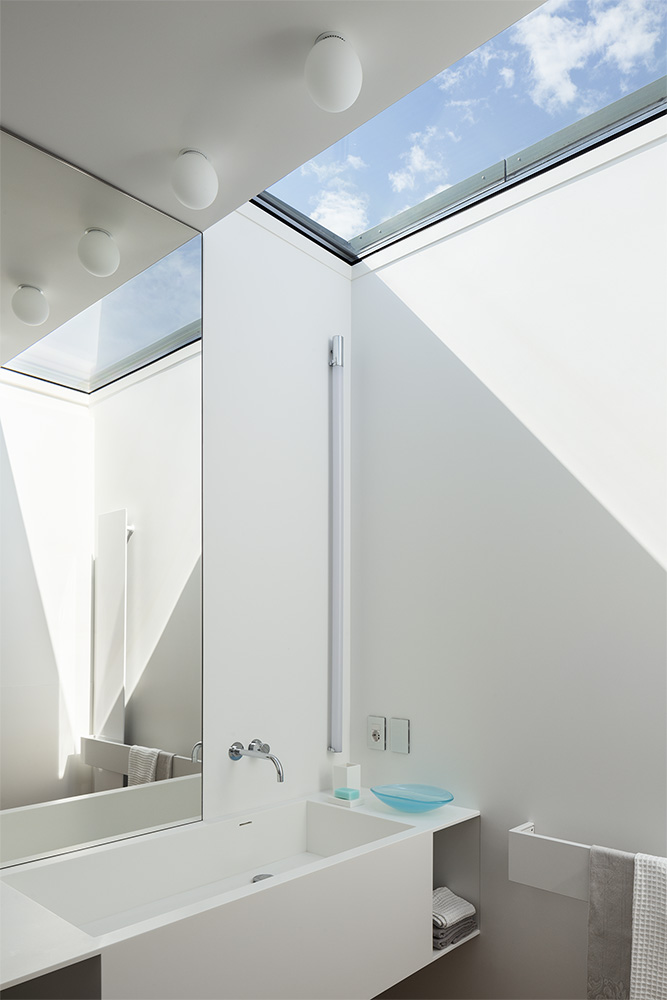 Architect's text by Virginio Briatore / Photography by Alberto Ferrero