London-based design studio Oxidation Lab have created the Zero Pendant from spun metal.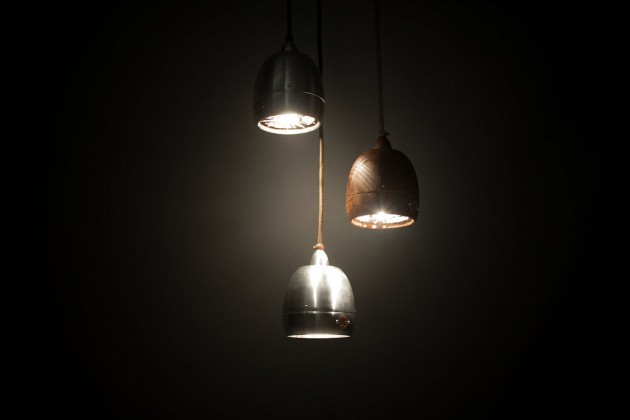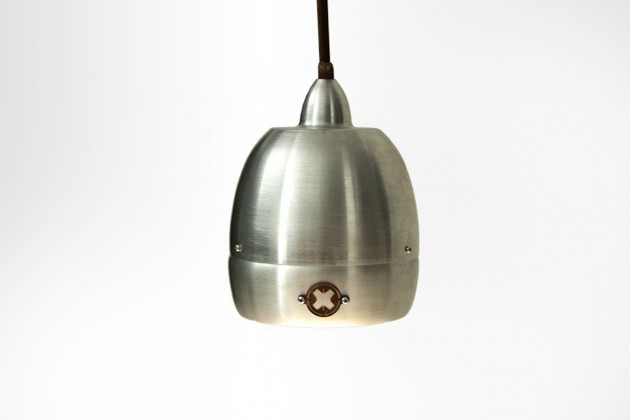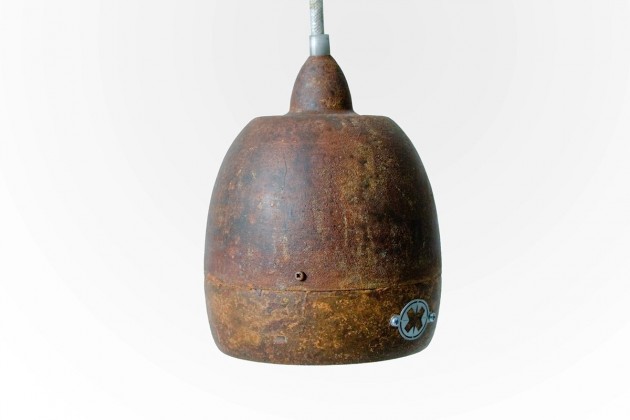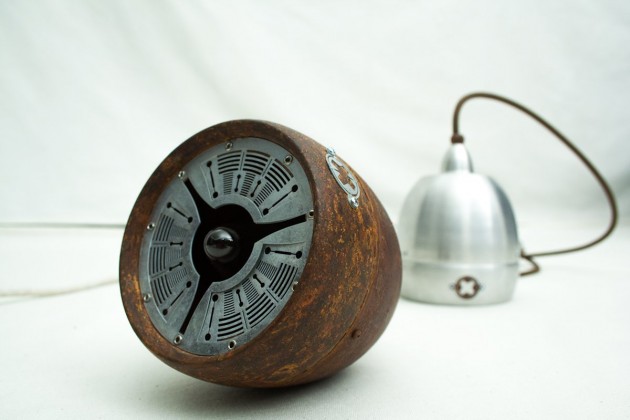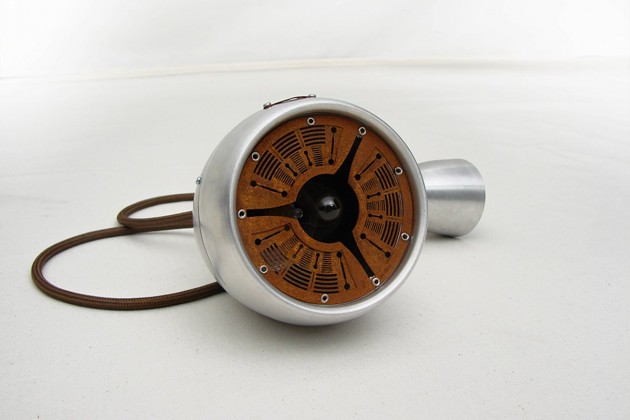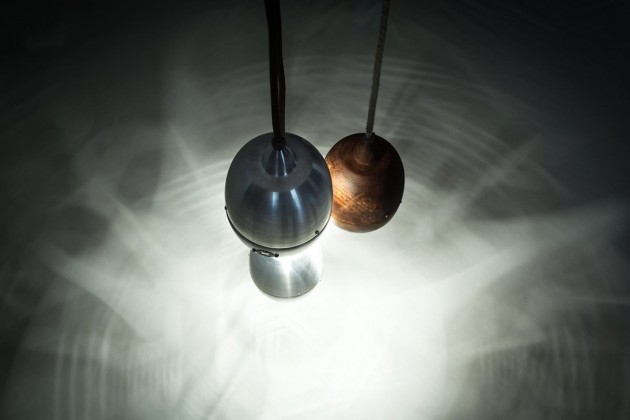 From Oxidation Lab
Zero pendant is the launch product of London based design brand studio Oxidation Lab.

Committed to revitalize the beautiful artisan crafts that are being forgotten and blend it with modern industrial methods of production, inspired by an historic background.

The studio works closely with its artisans reviving forgotten production methods and looking at new ways to take them forward, while ensuring the quality of each produced piece. We believe in the materials and embrace the ageing transformation which occurs differently on each one.

Our products and vision are raw and pure.

Zero is our flagship product. Inspired by the airplane engines of the 1940's, it combines the complexity of the radial engine pattern and the simplicity of its chassis.

Zero is made from two hand spun pieces of metal held together by screws. The patterns are etched and secured using eyelets.

Zero comes in two finishes. Aluminium chassis, rusted patterns with brown fabric cable or rusted chassis, stainless steel patterns and linen fabric cable.

All the rusted parts are oxidized by hand giving each piece a unique outcome that slightly differs from the next.

The Zero collection can be used to create a lounge atmosphere or brighten a room by combining multiple pieces.
Design: Oxidation Lab