Photographer Peter Clarke has sent us images of Zumbo, a patisserie in Melbourne, Australia, designed by the Elenberg Fraser Graduate School.
You can watch a time-lapse video of the construction – here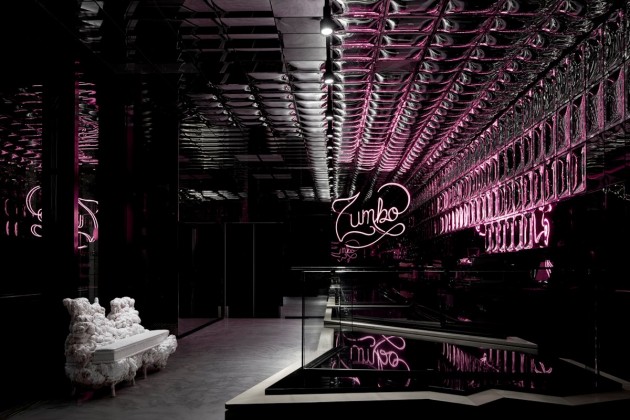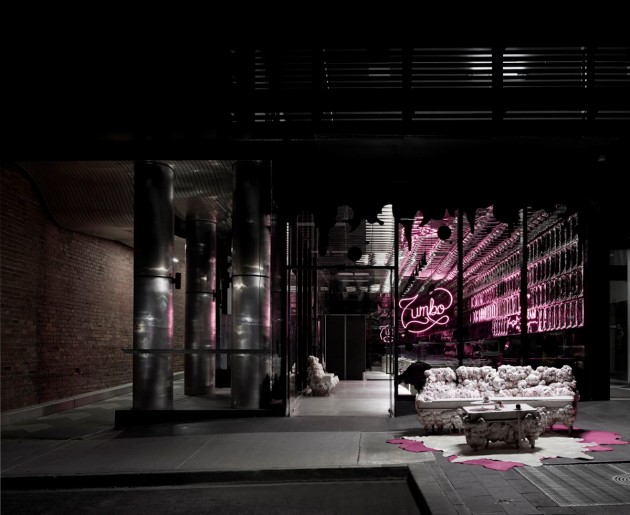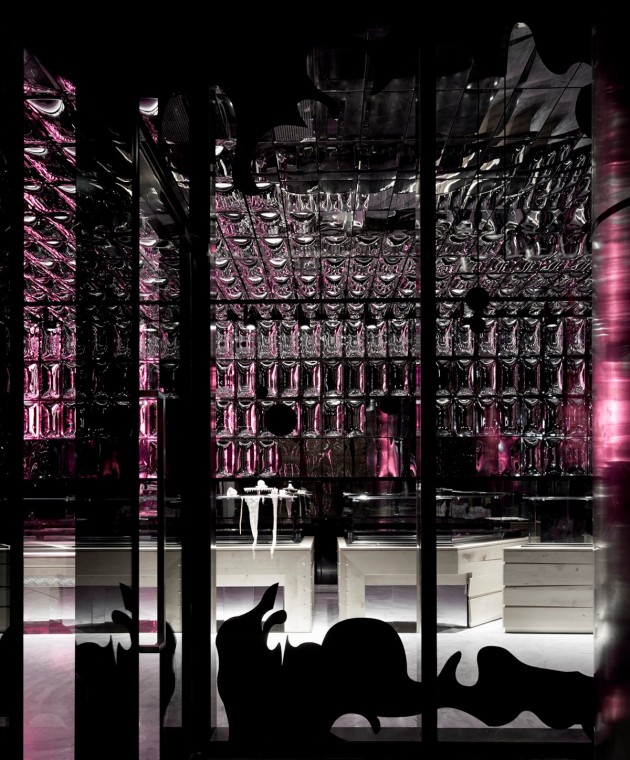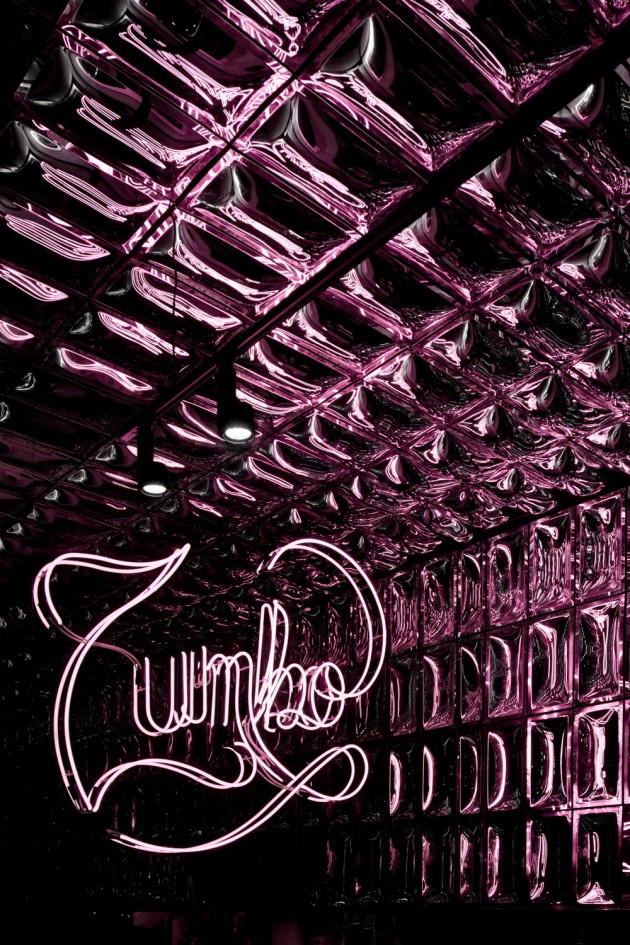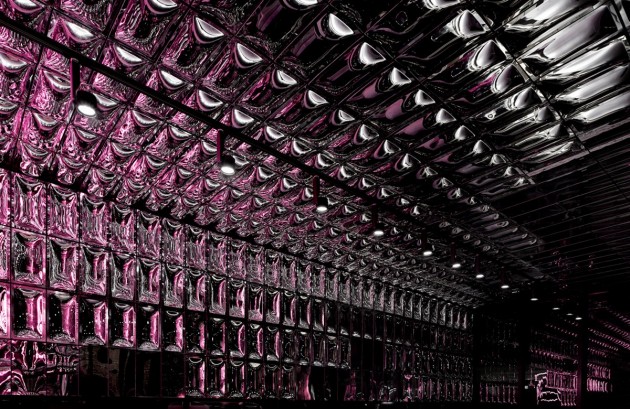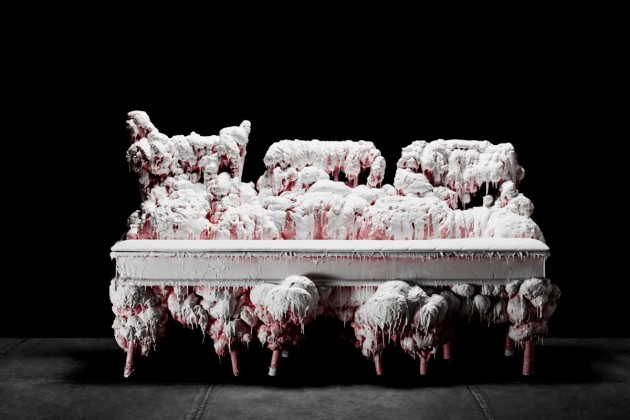 Project description
Masterchef luminary Adriano Zumbo's first Melbourne patisserie needed to be something that stood out from the pack – and that's where we came in. Taken on as our second annual 'Graduate School' program, a team of junior architects and designers were given free reign on the front of house fitout for the patisserie wunderkind.

The brief was simple – stay true to the Zumbo brand and use a bit of pink – so the design team took matters into their own hands. They expanded the response to include the graphic design for signage and lighting as well as custom-designed furniture, creating a delectable fantasy world with a slightly kinky twist – classic Zumbo and classic Elenberg Fraser.

The results make Willy Wonka's chocolate factory pale in comparison; the retail experience was revolutionised using a variety of new techniques and technologies. Entering the space, your eyes are drawn to the bright pink neon sign, which uses a specially designed typeface and illuminates the space with a candy-coloured glow.

Amplifying the effect are the mirrored plastic wall panels, which give the feeling of infinite depth. These were vacuum-formed and metallised, and then treated with aluminium vapour to achieve the reflective finish and installed by the design team.

We took the experimentation to the next level with the furniture – up-cycling old pieces and transforming them into larger than- life confectionary creations by adding self-expanding foam and dipping them in pink and white silicone. Sit on these and let your imagination run wild – are they melted marshmallows or dripping icecream?

An important element of the Graduate School program is hands-on construction experience and all the furniture was fabricated by Elenberg Fraser.

We run the Elenberg Fraser Graduate School because we believe that the new generation has the power to reinvent the practice. At Zumbo, the proof is in the pudding – this is a space that is good enough to eat.
Architect: Elenberg Fraser | Elenberg Fraser Graduate School
Photographer by Peter Clarke Photography