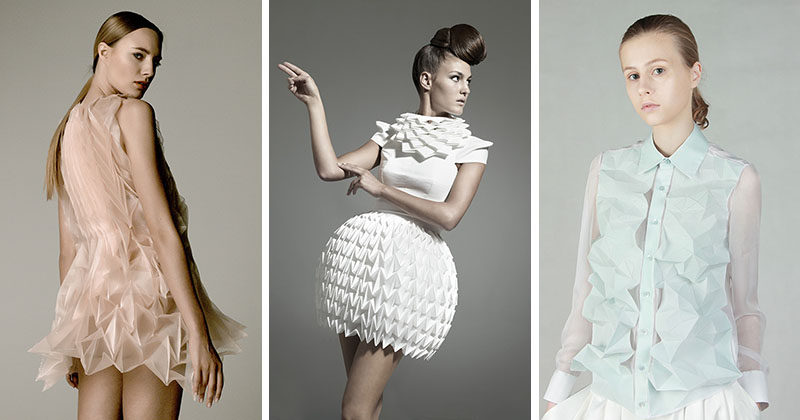 Origami, the art of paper folding, has inspired design in more ways than one. In recent years, fashion has turned to origami to find inspiration for creating geometric pieces that are futuristic, original, and intricately designed. Today we're sharing 10 origami-inspired pieces of clothing and accessories, ranging in style from way out of the box to simple enough to use every day.
1. This simple white dress has detailed pleating on the skirt that gives it a look similar to something you'd create out of carefully folded paper.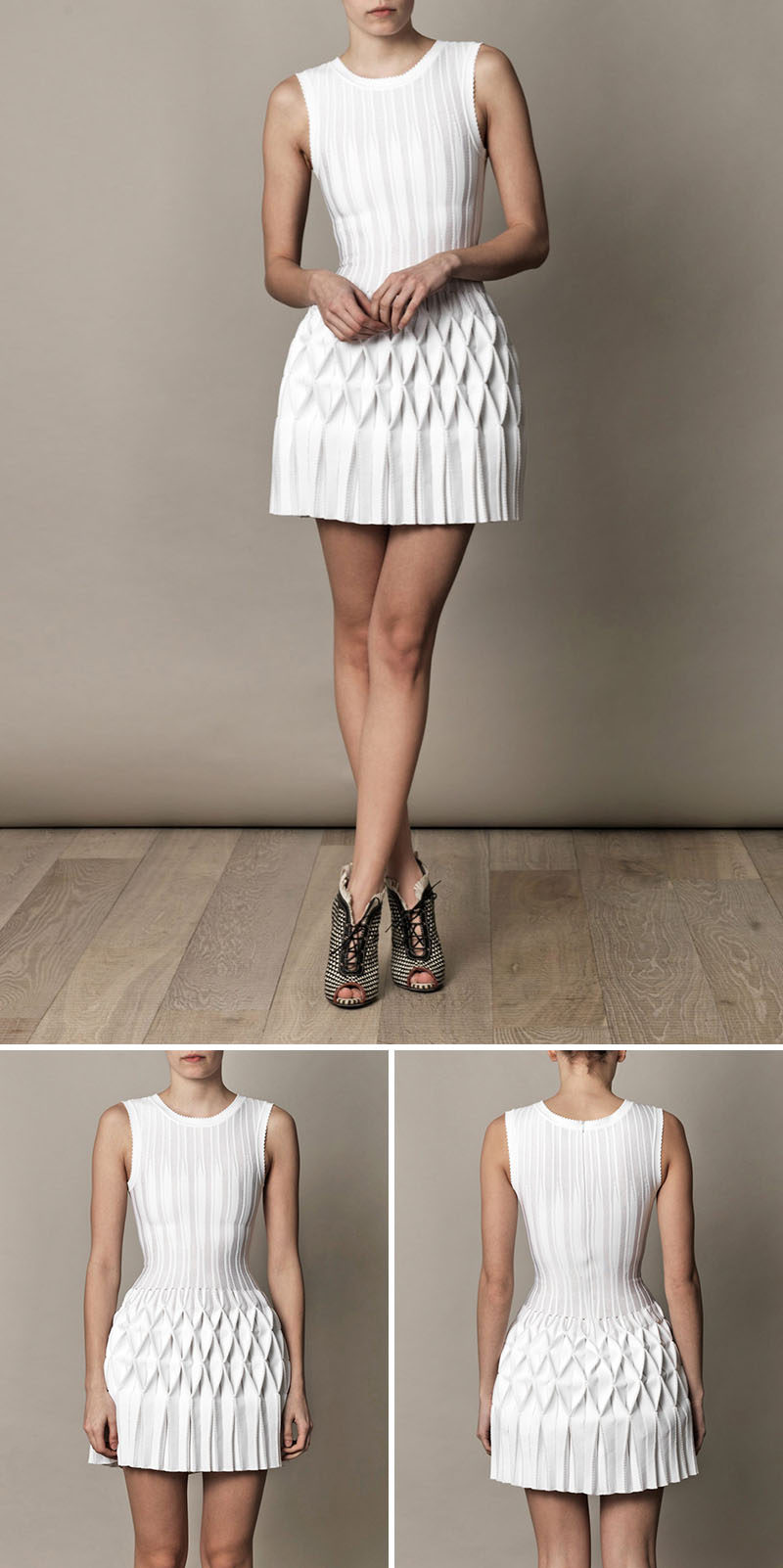 Origami pleated-skirt dress designed by Azzedine Alaïa
2. This creative bow tie is made from carefully and artfully folded paper.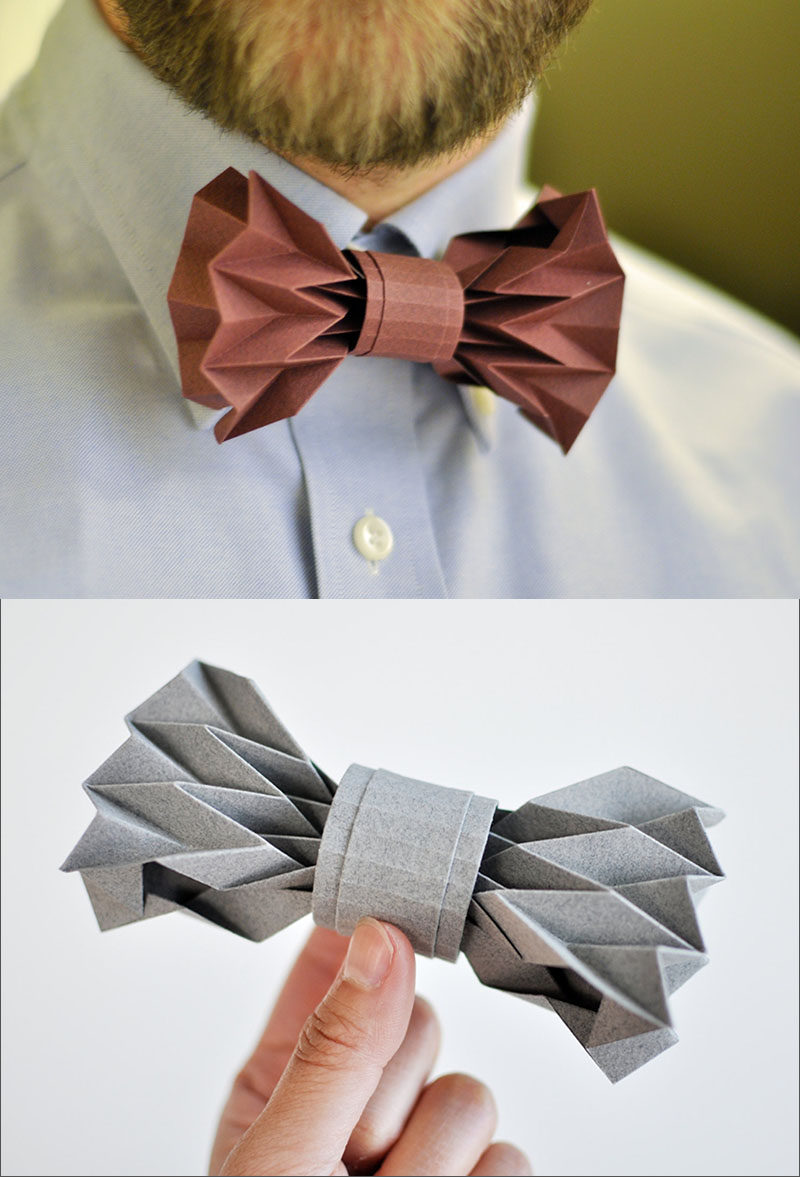 Origami Bow Tie from FiberStore.
3. This light, pastel colored shirt made from soft material, has folds and geometric shapes on it that give it an origami look and adds structure to the soft fabric.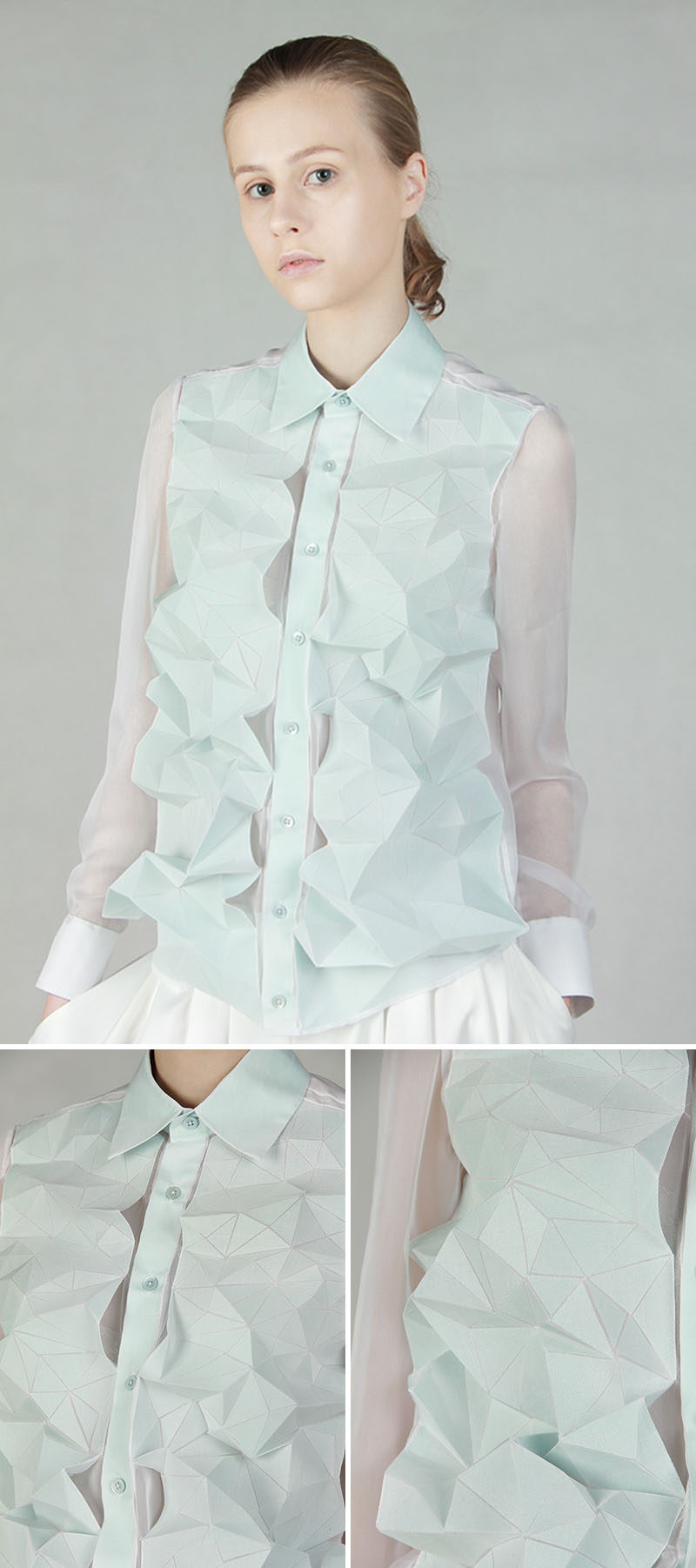 4. This dramatic and bold statement dress is not only folded to look like origami pieces, but it's made from thick paper, adding more authenticity to the style.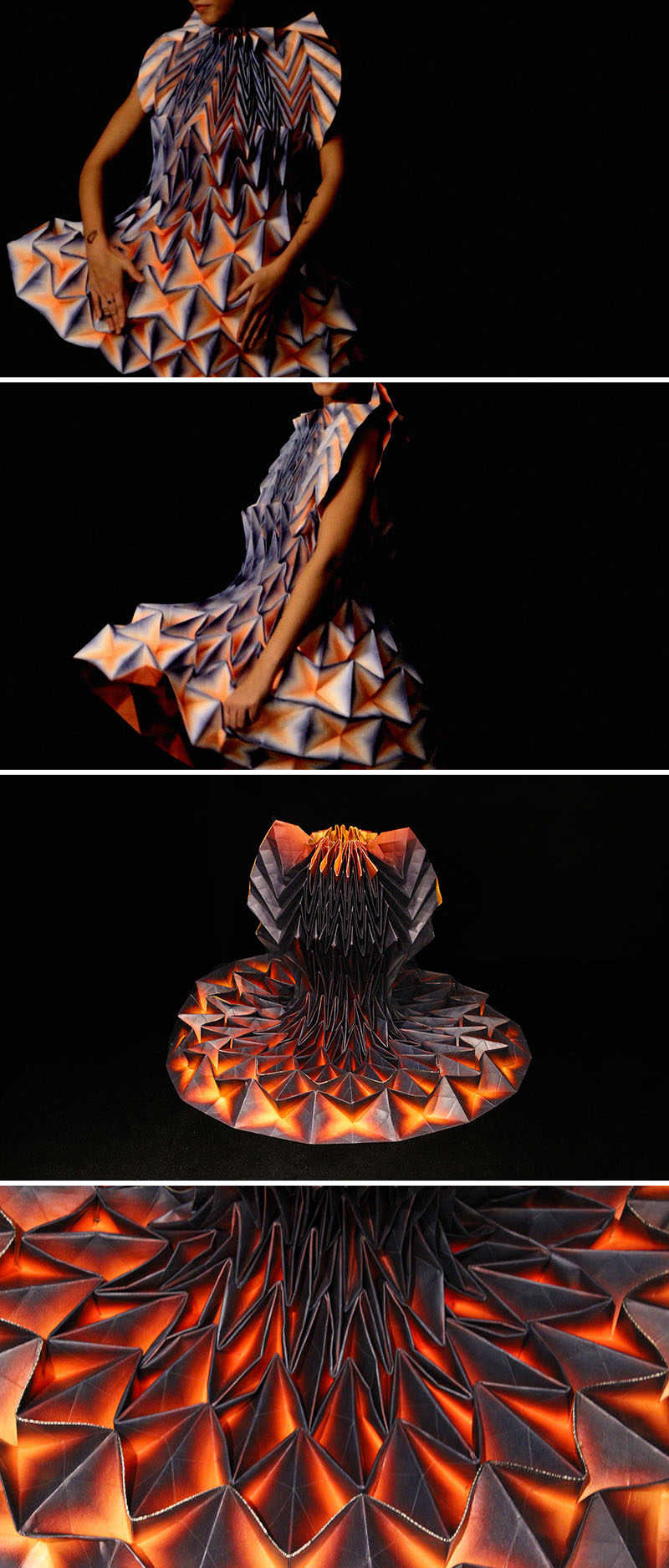 5. The fabric of this skirt has been folded and pressed to create distinct lines that are accentuated by the metallic finish on parts of the piece.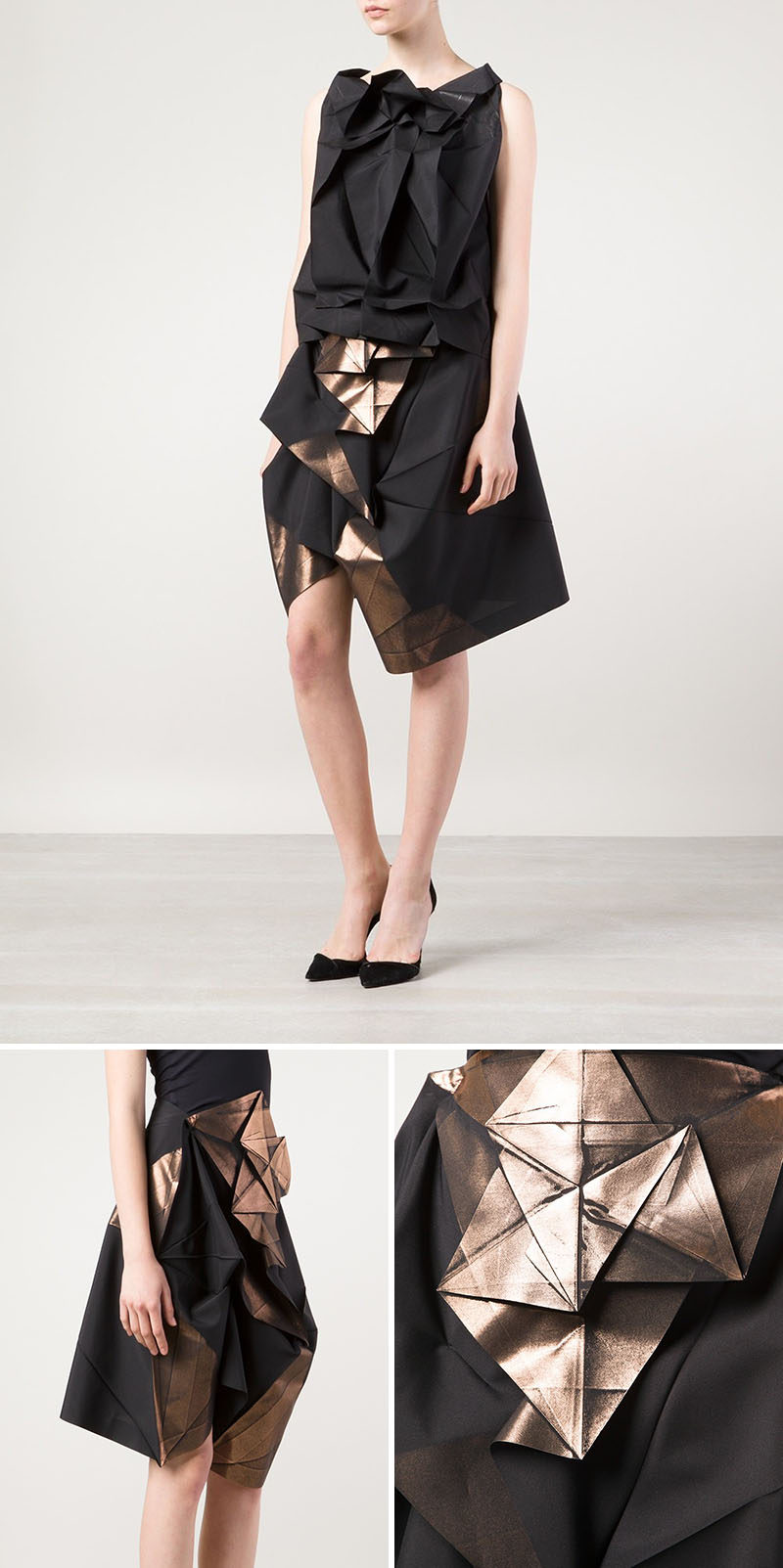 Short foil crinkle skirt designed by ISSEY MIYAKE.
6. This cap puts a spin on the traditional golf cap or newsboy hat and gives it a more geometric look inspired by the art of paper folding.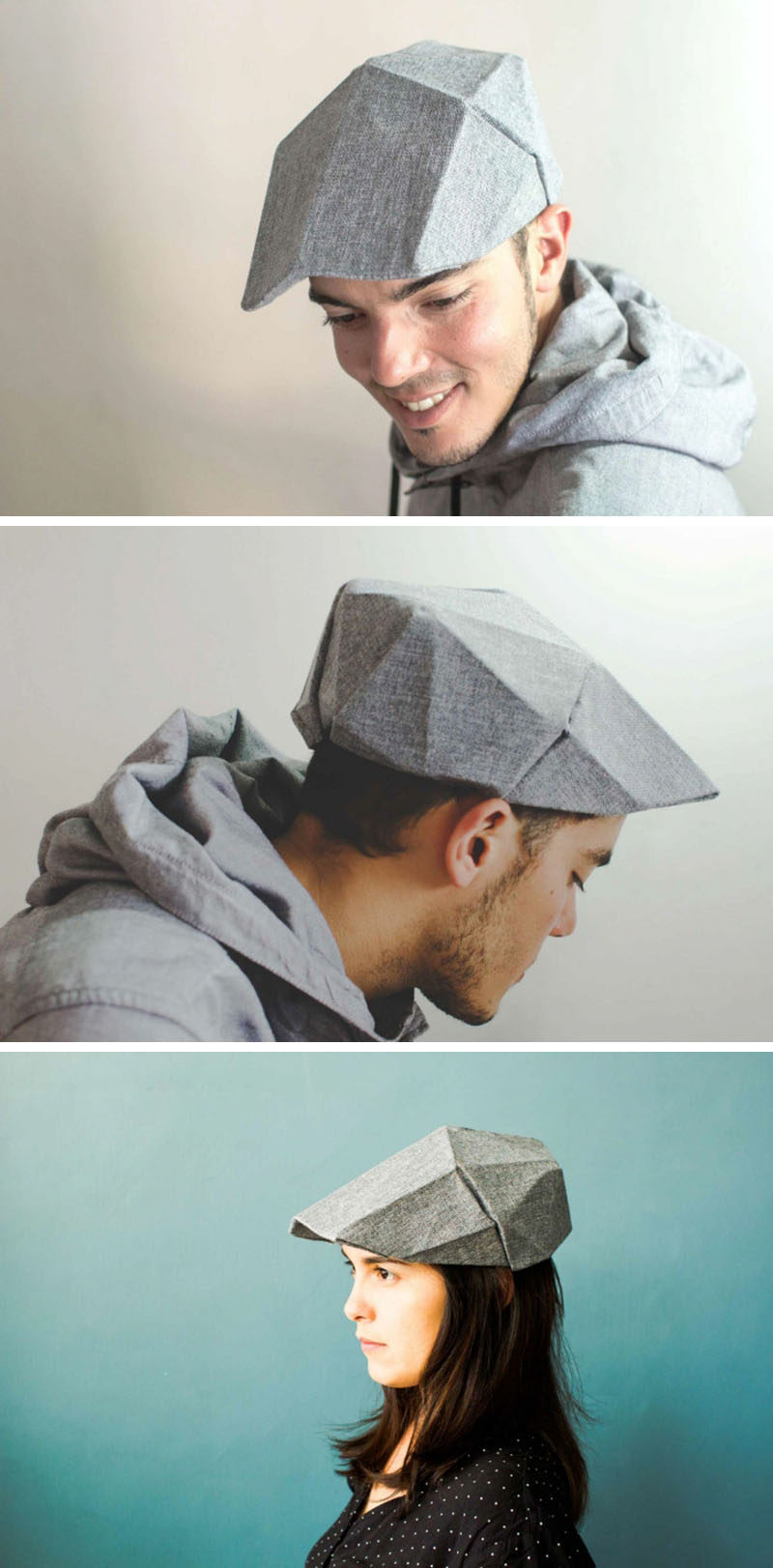 FoldinJat Boina desgned by Lock Man Yee.
7. This origami-like chiffon dress was created by steaming the fabric in a reusable paper mold.

Raised / Unfolded fabric dresses designed by Jule Waibel. Photography by Tom Ziora.
8. An intricately folded skirt and neckline give this origami-inspired white dress an artistic and futuristic look.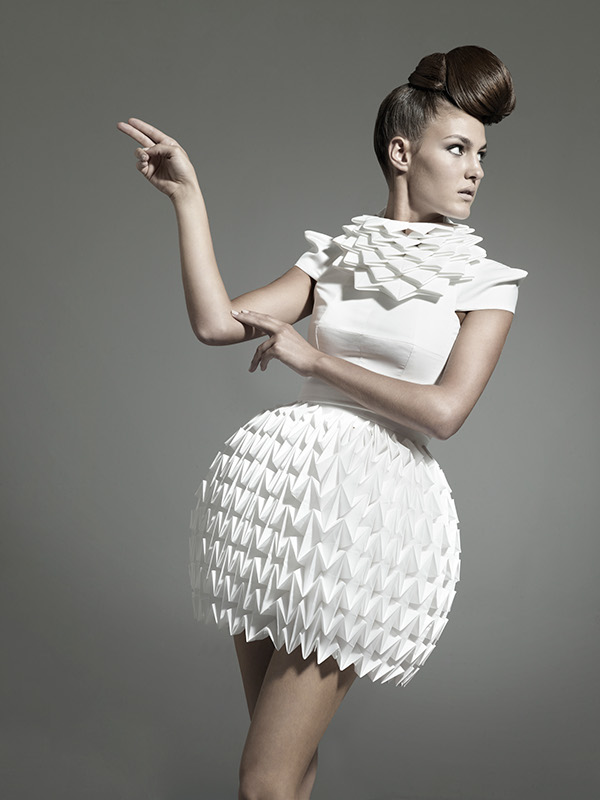 9. The origami-inspired form of this handbag allows it to expand and contract based on how much stuff is in the bag, making it the perfect everyday bag.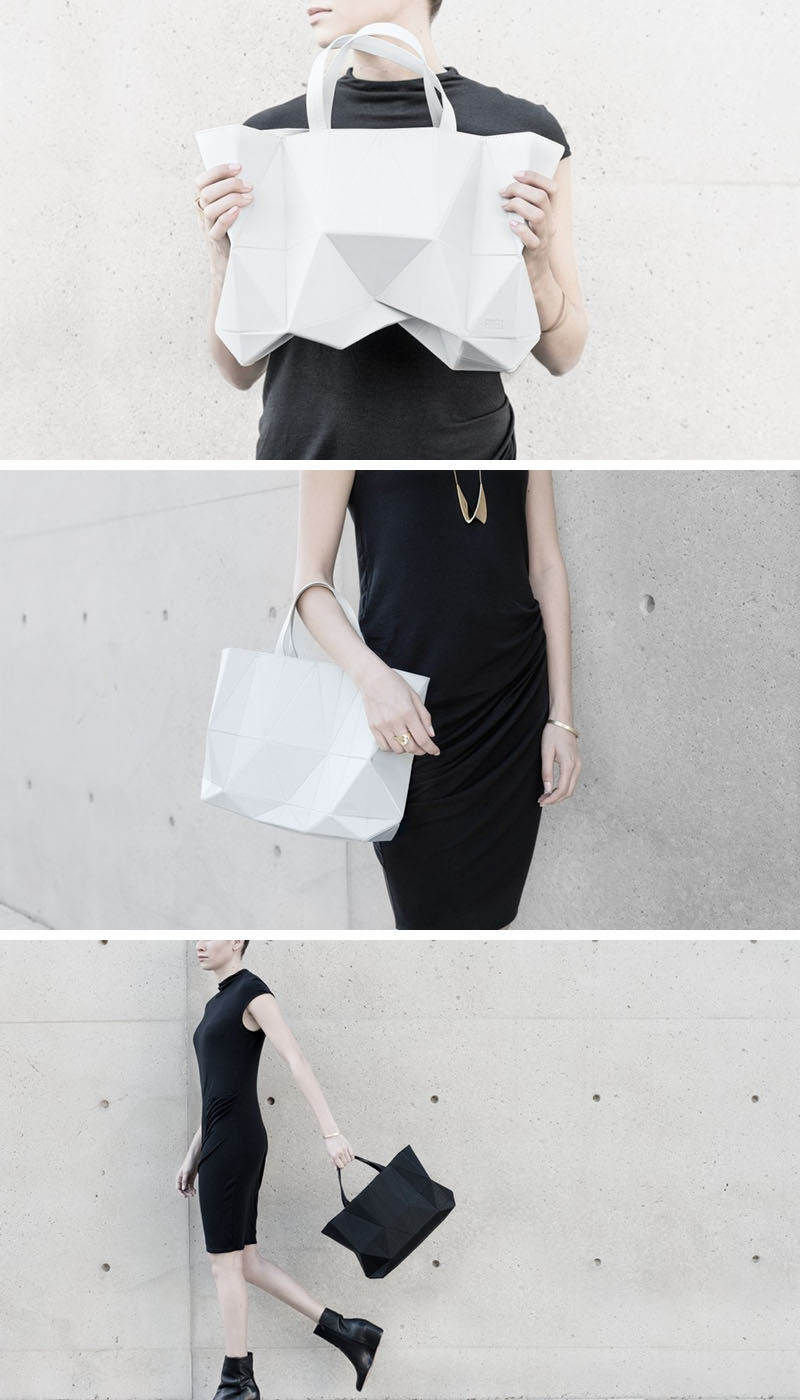 Axis bag from Finell.
10. This bright and modern blue handbag was inspired by the origami form of the paper crane.