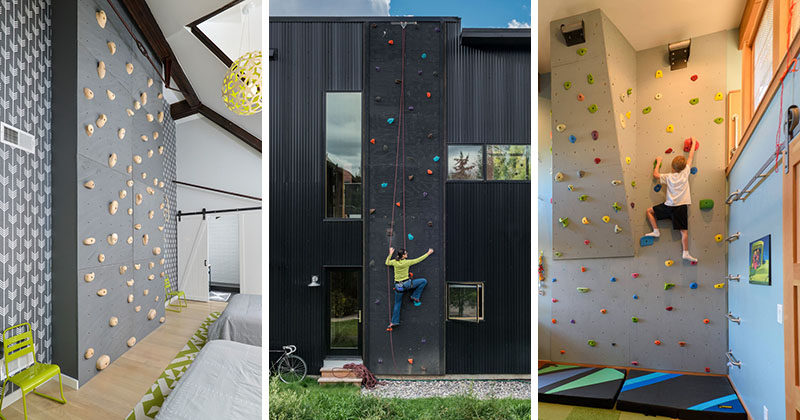 Rock climbing is great fun and while most people have to go to rock climbing gyms to get their exercise, some people have built rock climbing walls right into the design of their home.
Here are 10 examples of modern rock climbing walls in and on homes, making them more fun and better for your health.
1. Part of this modern black house has a rock climbing wall installed to allow the home owners to scale the side of the house all the way up to the roof.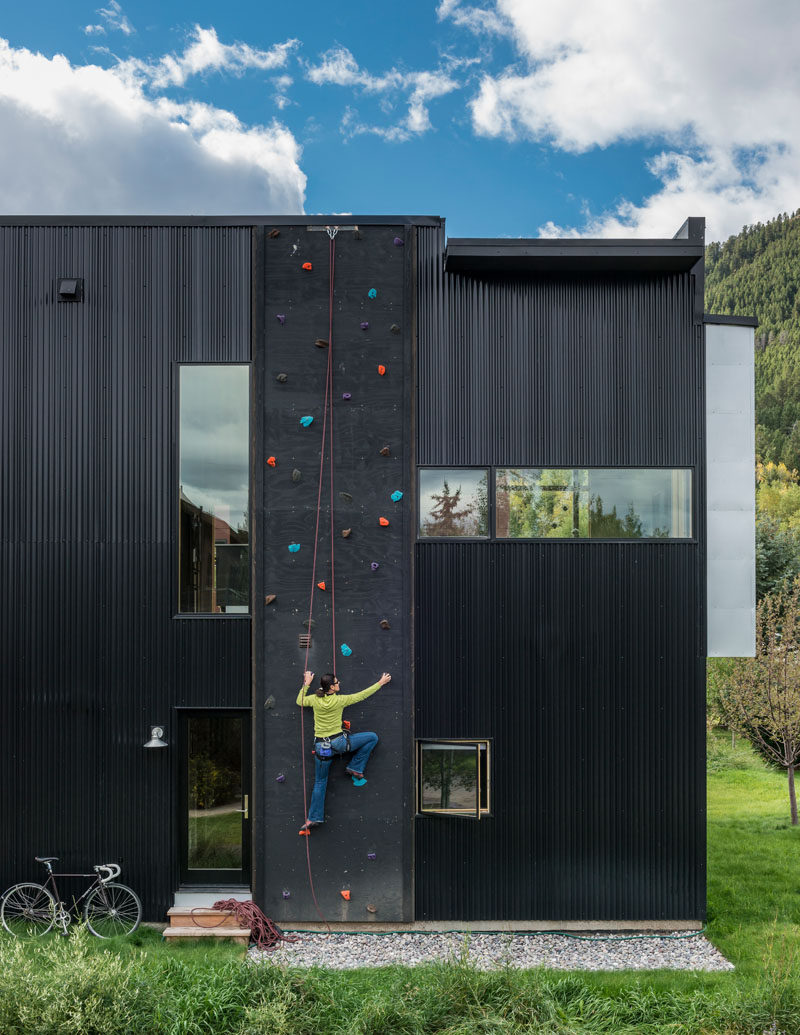 2. In this kids bedroom, a rock climbing wall lets the children climb up to a lofted area where they can slide down a pole to get down.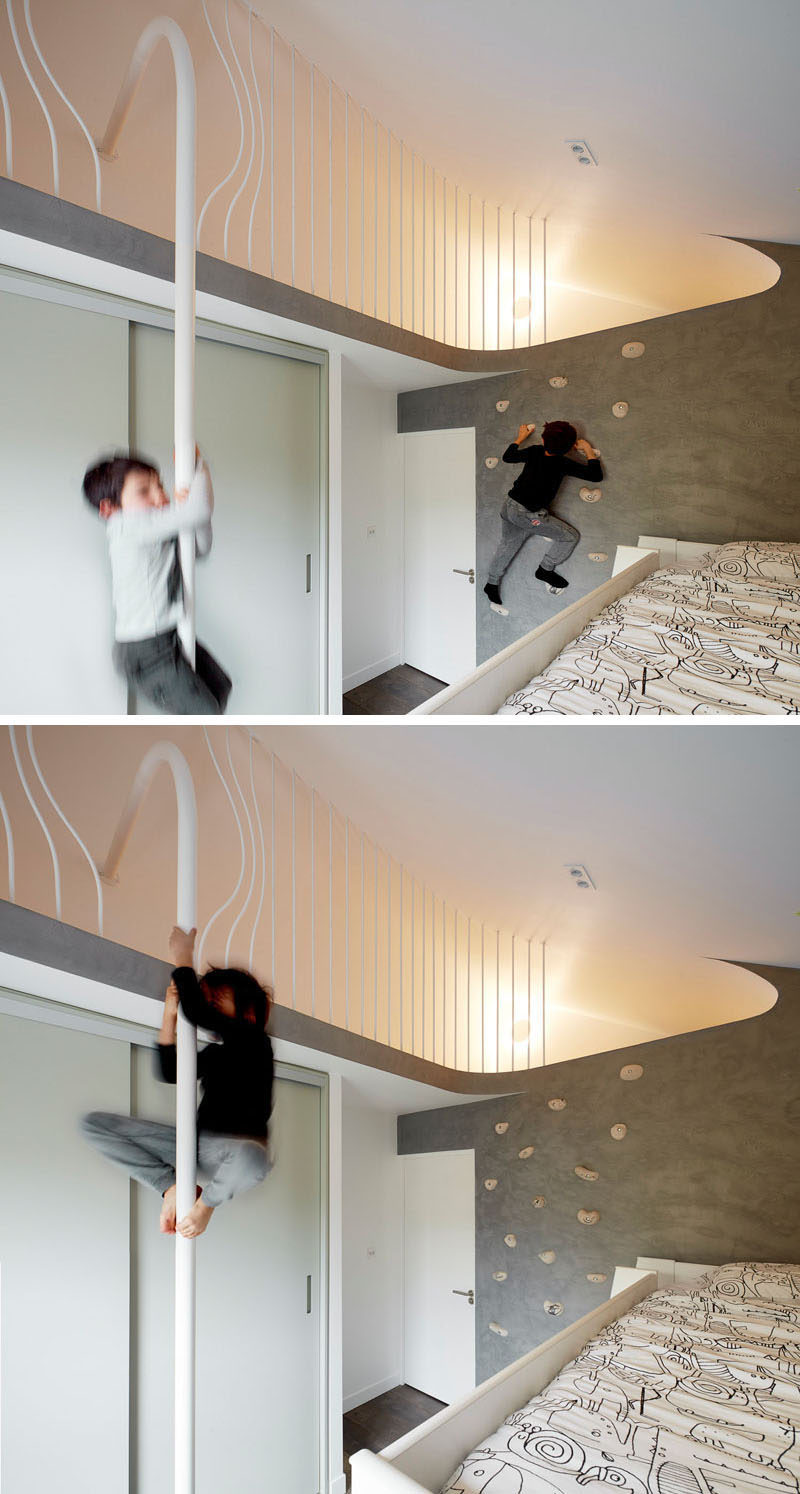 3. Eight large wood panels covered with rock climbing holds have been installed in this modern bedroom to create a rock climbing wall that can be enjoyed no matter what the weather is doing.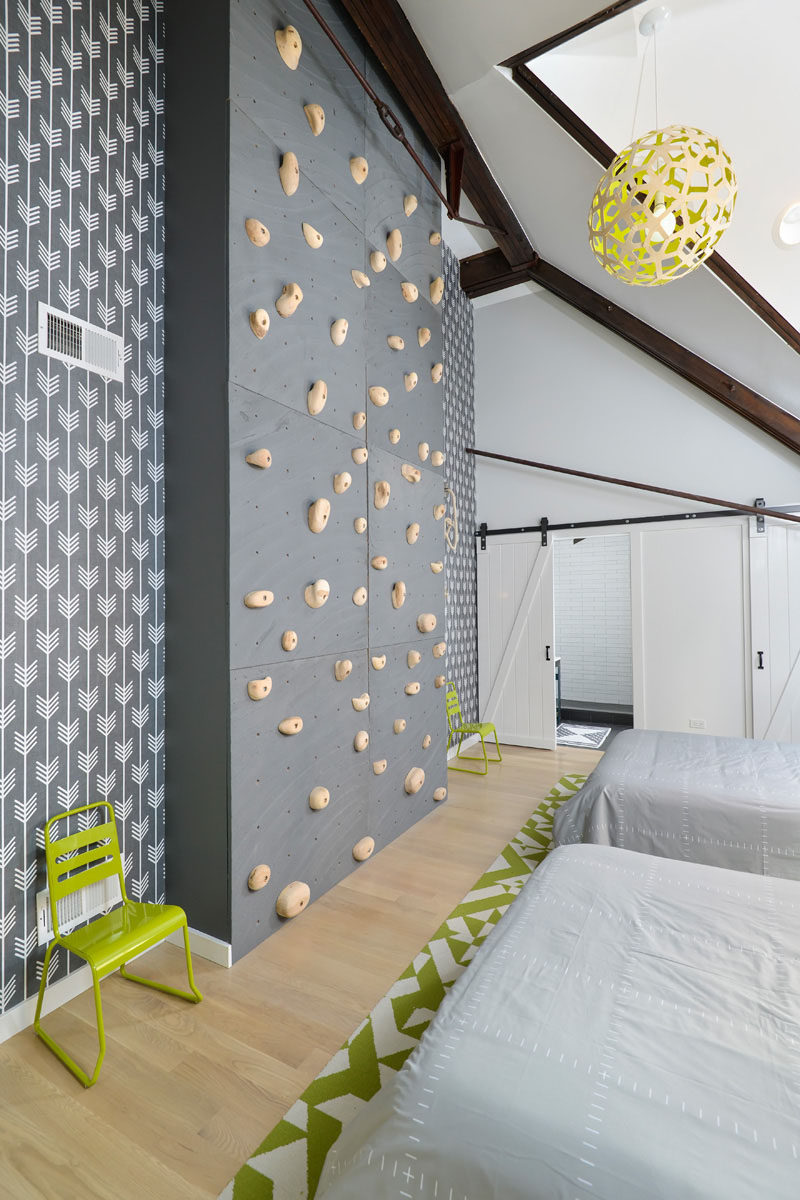 4. This grey rock climbing wall with colorful holds leads from one outdoor floor to another, allowing someone to climb from the bottom of the house all the way to the roof.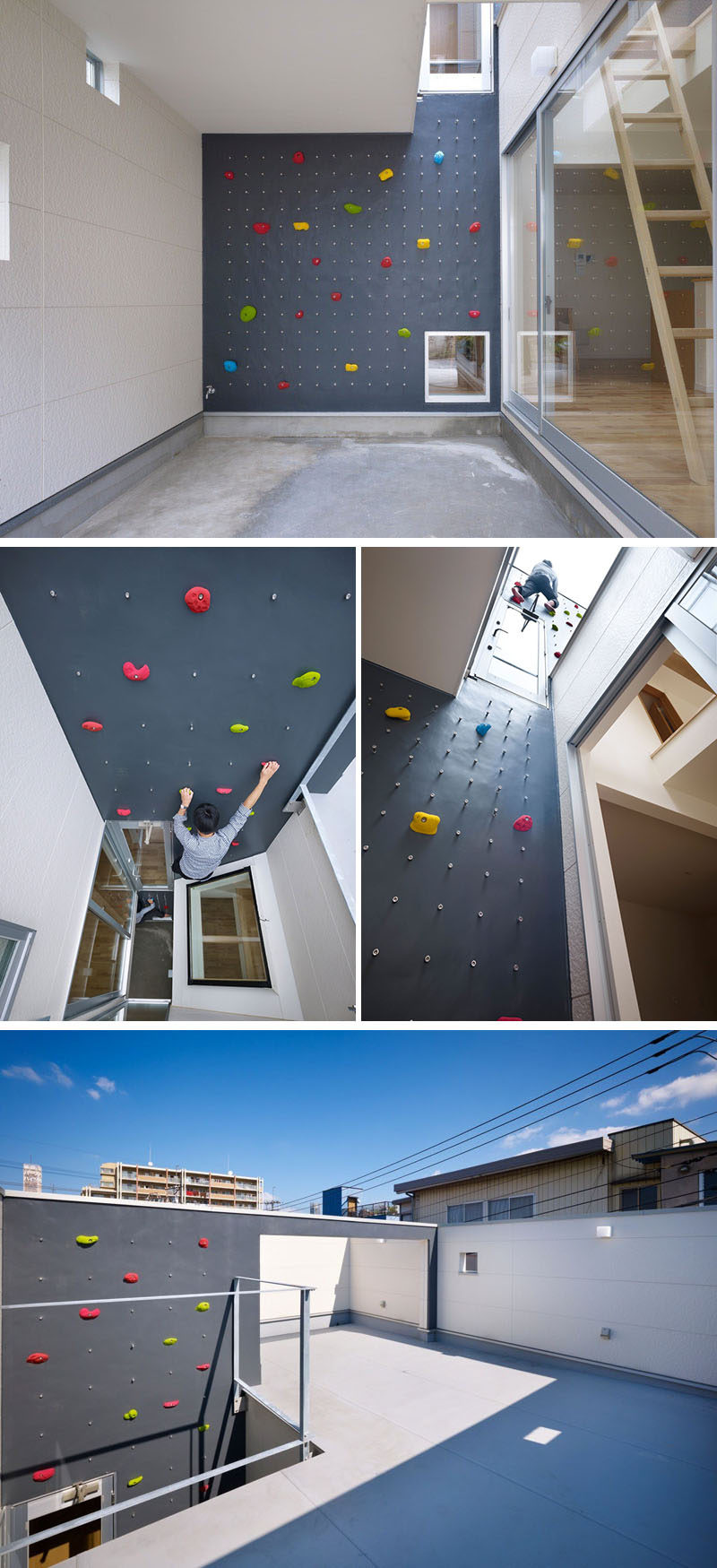 5. The central support that runs the entire height of this home has been covered with rock climbing holds to create a fun indoor rock climbing set up that gives you a workout without having to leave home.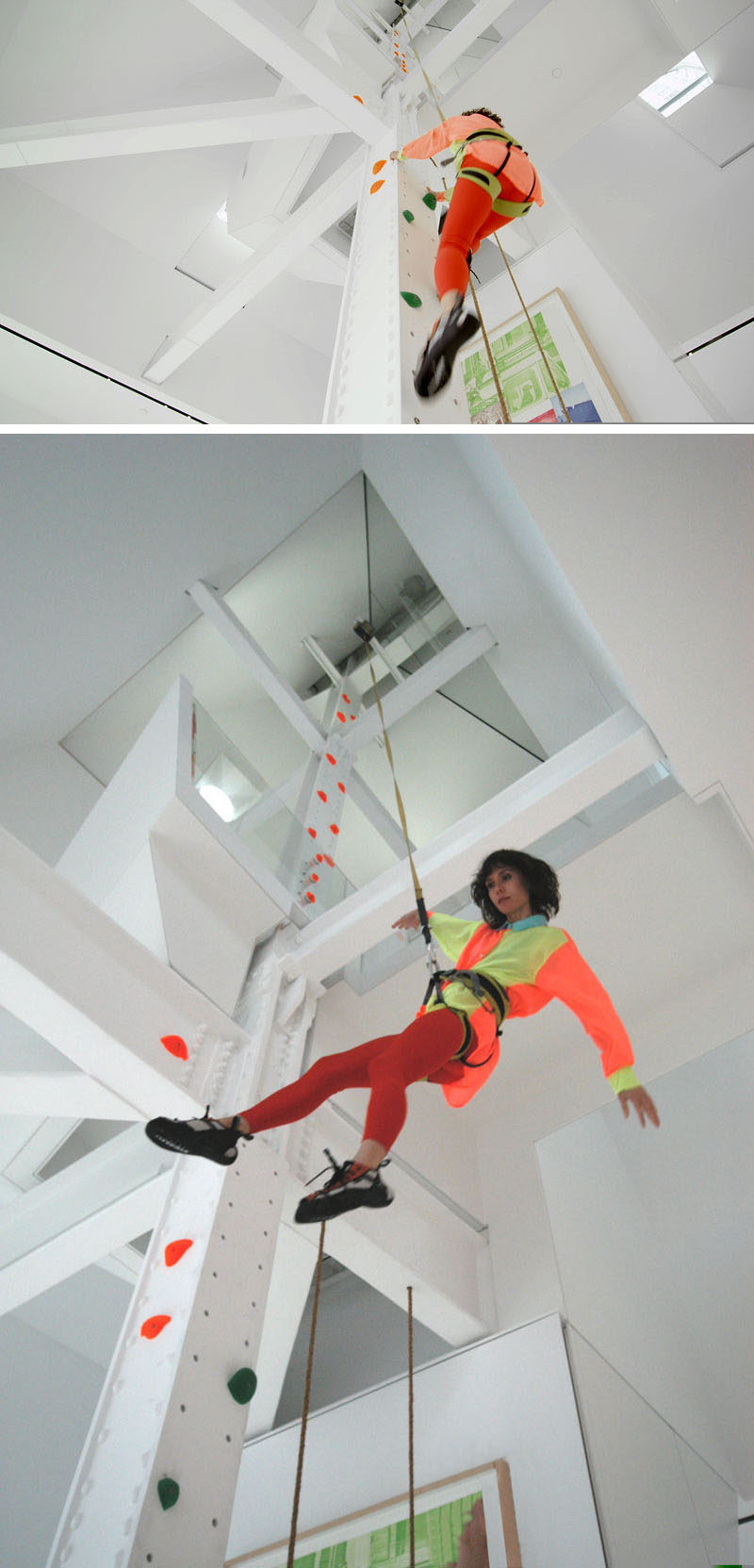 David Hotson designed this home in New York. Photography by Eric Laignel.
6. The rock climbing wall in this modern house has been placed on a slight angle to make the climb more challenging and wraps around the wall to give you more of a workout.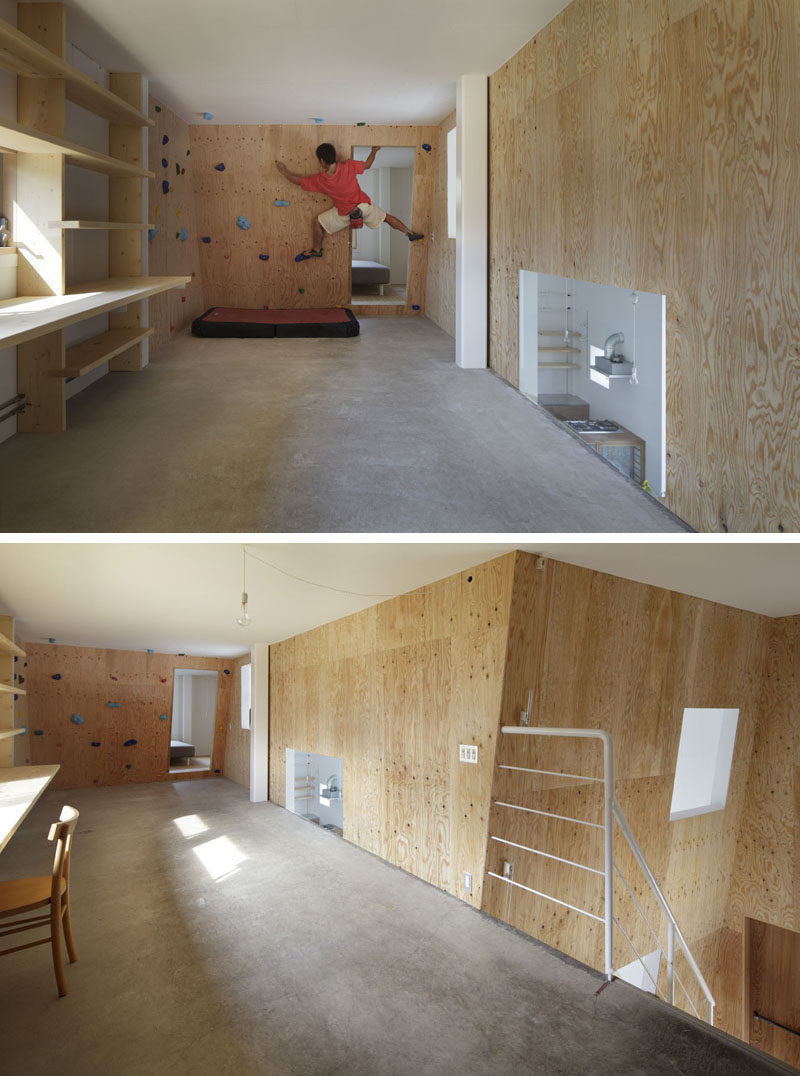 Tato Architects designed this home in Osaka, Japan. Photography by Satoshi Shigeta.
7. The exterior of this tiny home has been covered in rock climbing holds to create a two-in-one mobile home and rock climbing gym.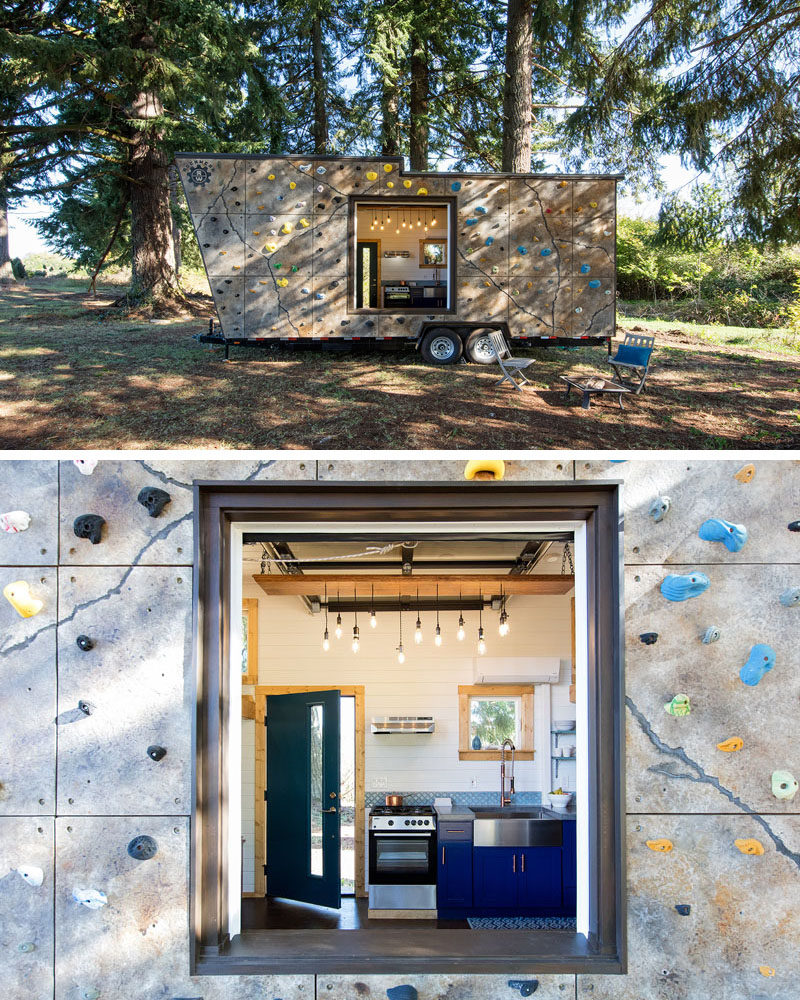 Tiny Heirloom designed this small mobile home with a rock climbing wall exterior.
8. The small rock climbing wall in this modern house leads up to a lofted space that can be used for playing, reading, napping, or just hanging out.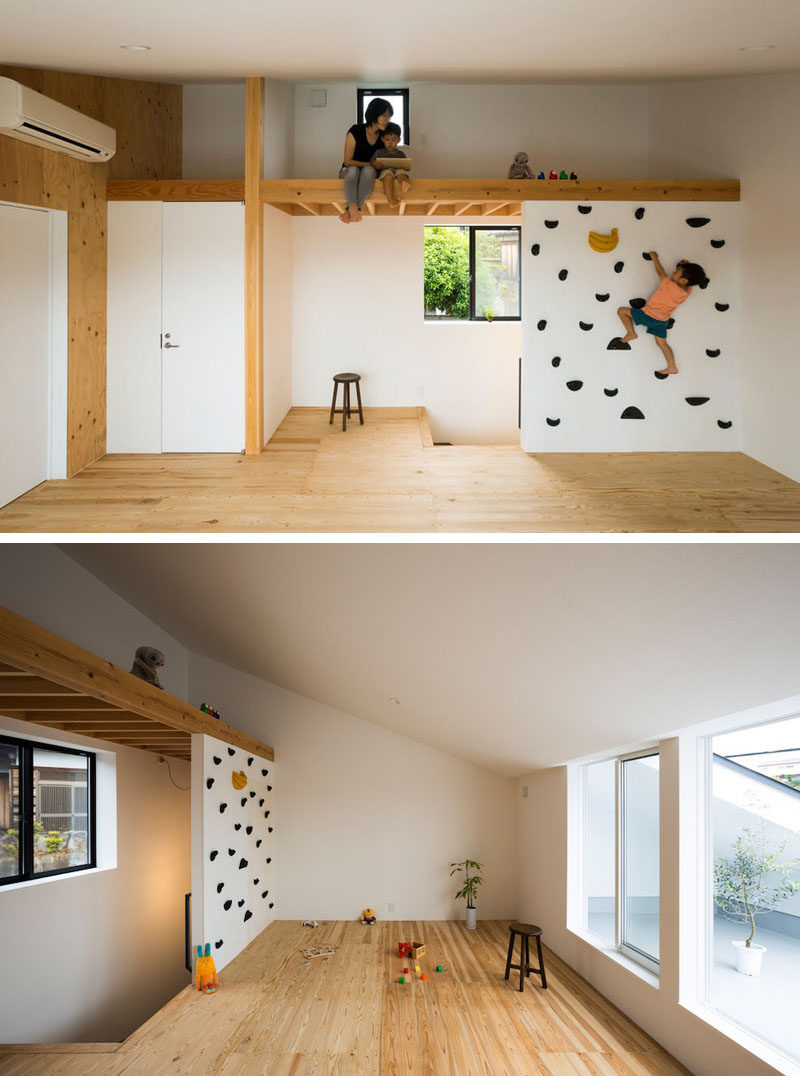 Tukurito designed this home in Japan.
9. The rock climbing wall just off the kitchen in this bright living space makes the room more fun and gives you something to do while you wait for dinner to cook.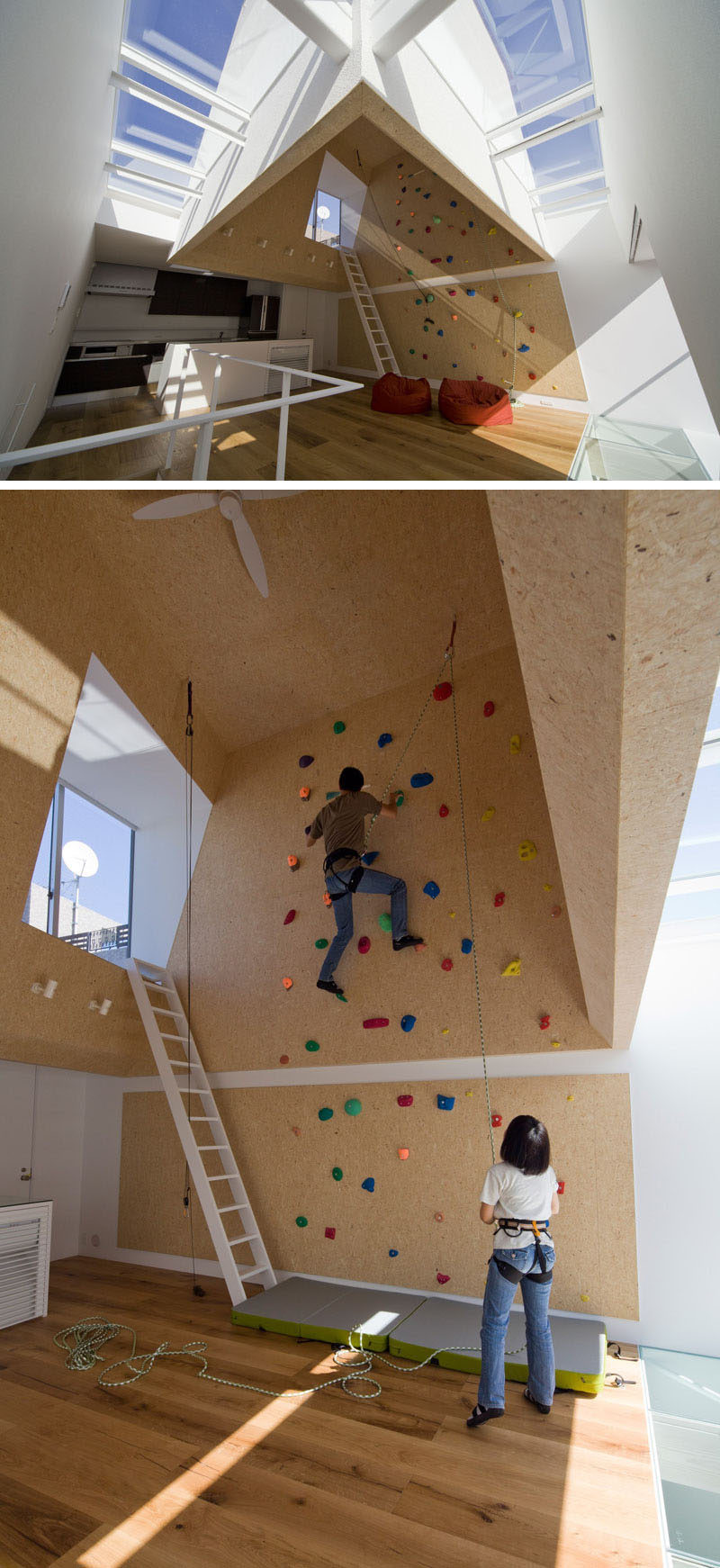 BE-FUN Design designed this home in Tokyo, Japan.
10. This rock climbing wall in a kids bedroom has a couple of angles in it to give you the option of increasing the challenge of the climb when one route starts to get too easy.