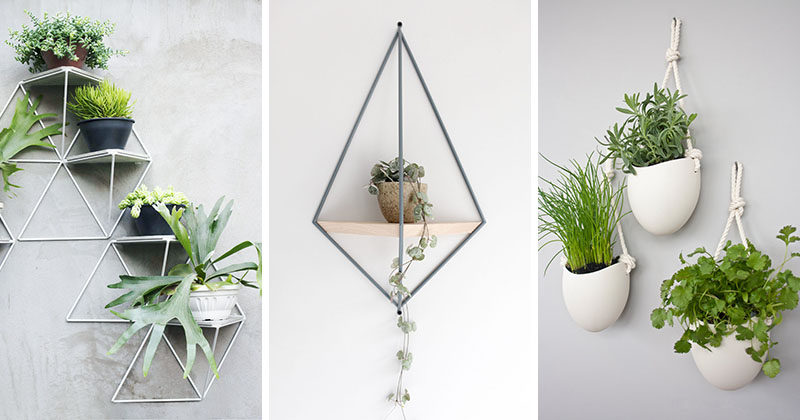 Here are 10 examples of modern and stylish wall mounted planters that will help you get your plants off the ground and onto your walls.
1. These minimalist matte grey and wood plant holders are the perfect way to add a geometric touch and some natural greenery to your interior.

Toro Plant Hanger designed by Heather Scott. Photography by Victoria May Harrison.
2. These unobtrusive, matte white, triangular plant holders mount onto the wall and create a cozy pocket for your plants to thrive in.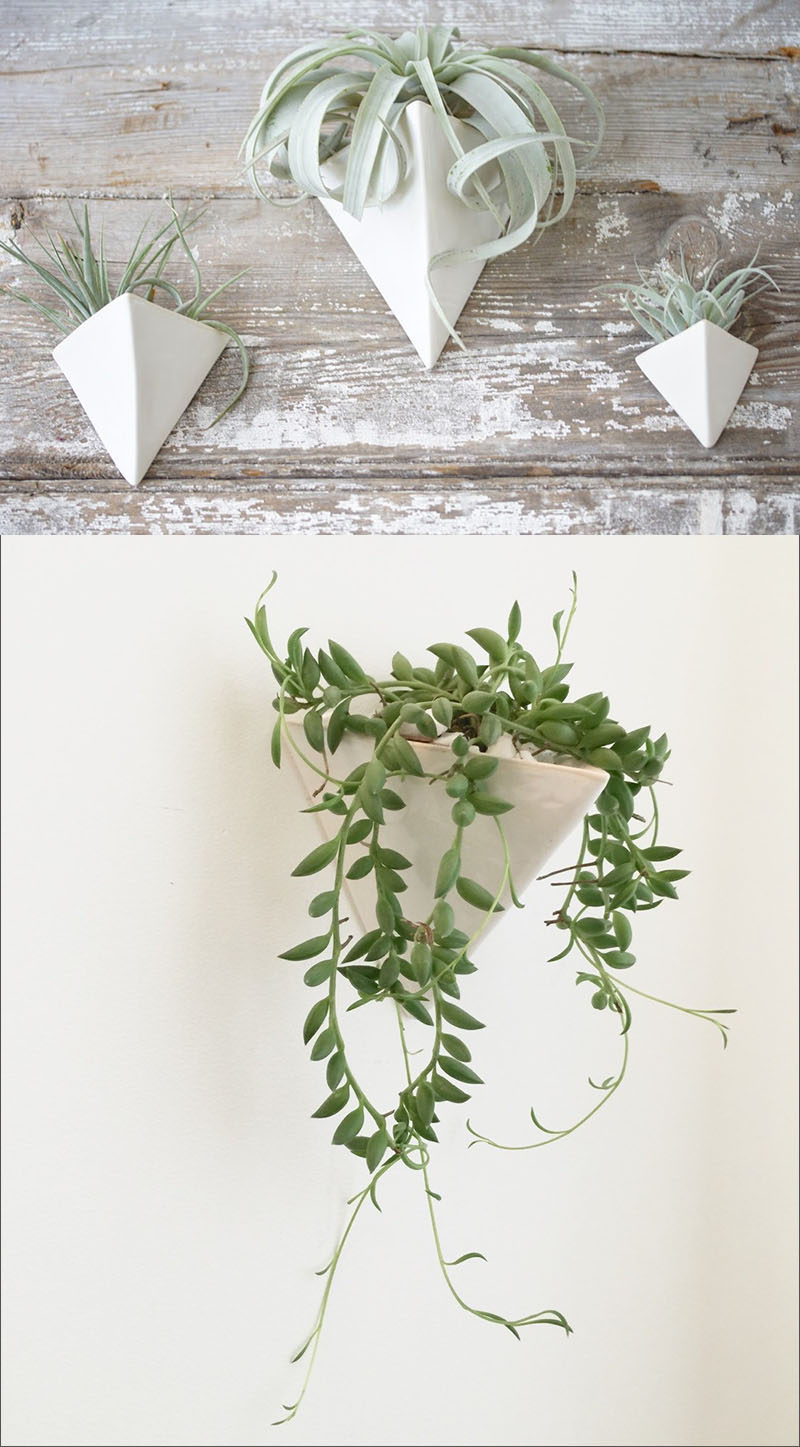 3. These simple curved wood wall mounted planters sit flat against the wall but at the same time add dimension to any interior.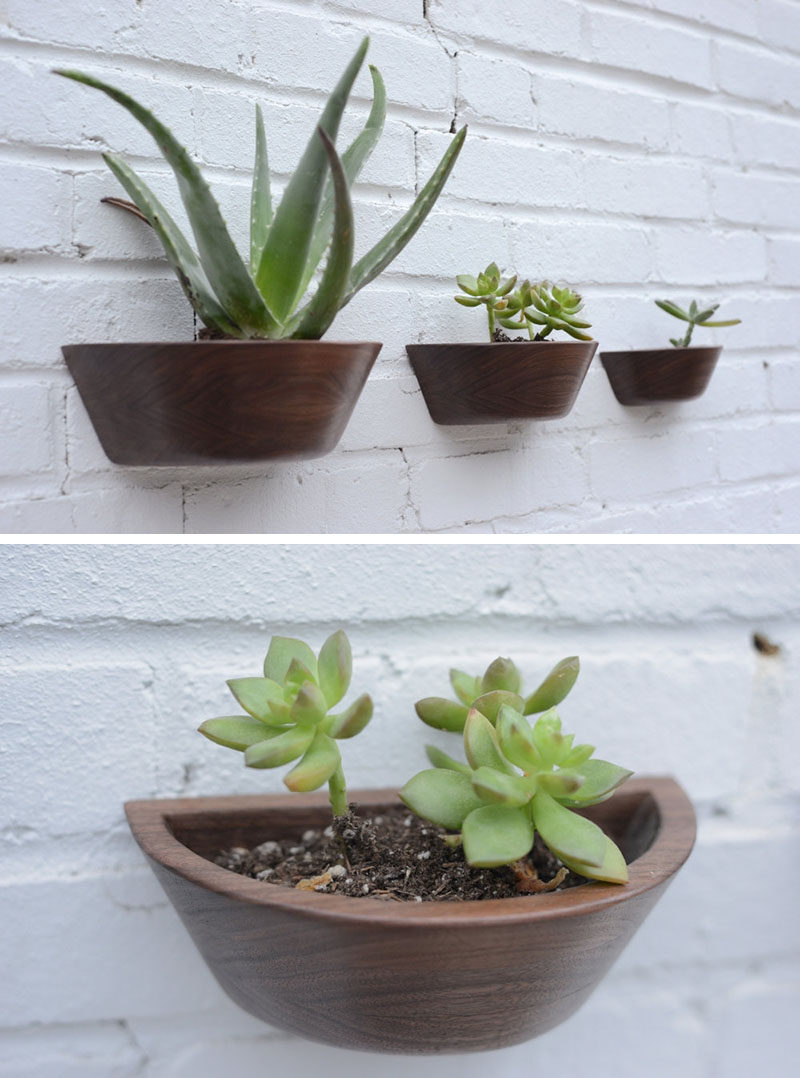 4. These matte grey, hexagonal, ceramic wall planters add texture to your walls and allow you to create a minimalist interior when you add flowers and plants to them.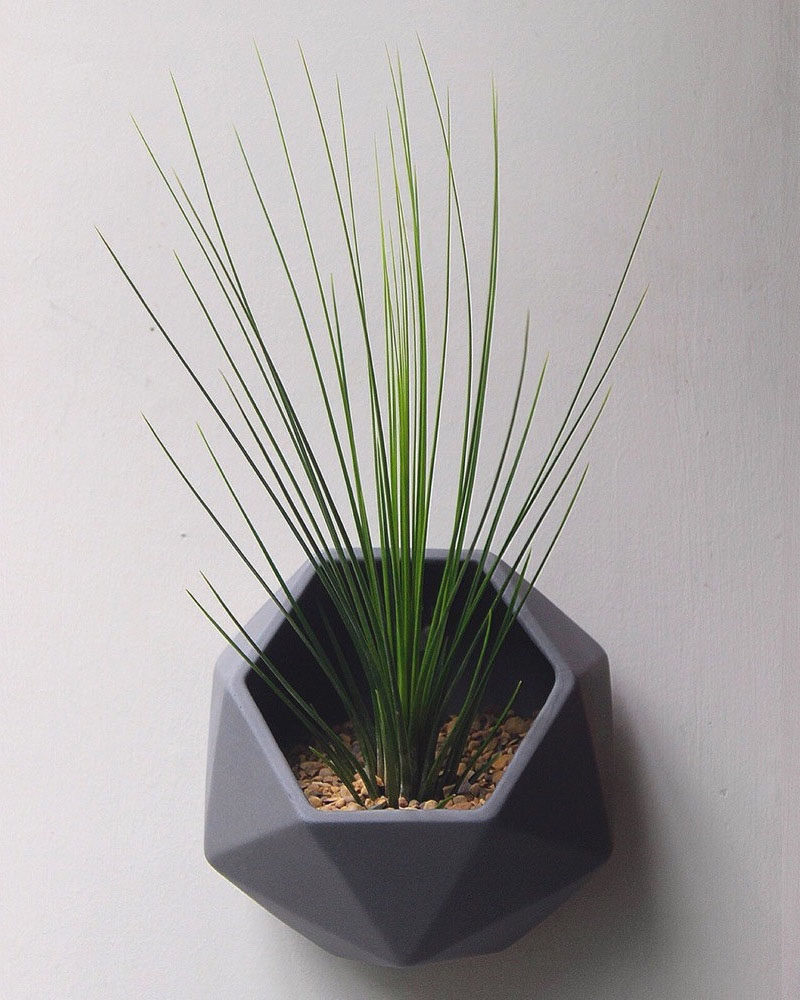 Hexagonal Geometric Ceramic Wall Planter from Jack Laverick Ceramics
5. These white porcelain bowls hang from rope to create simple, contemporary planters that are large enough to plant a variety of herbs or smaller plants.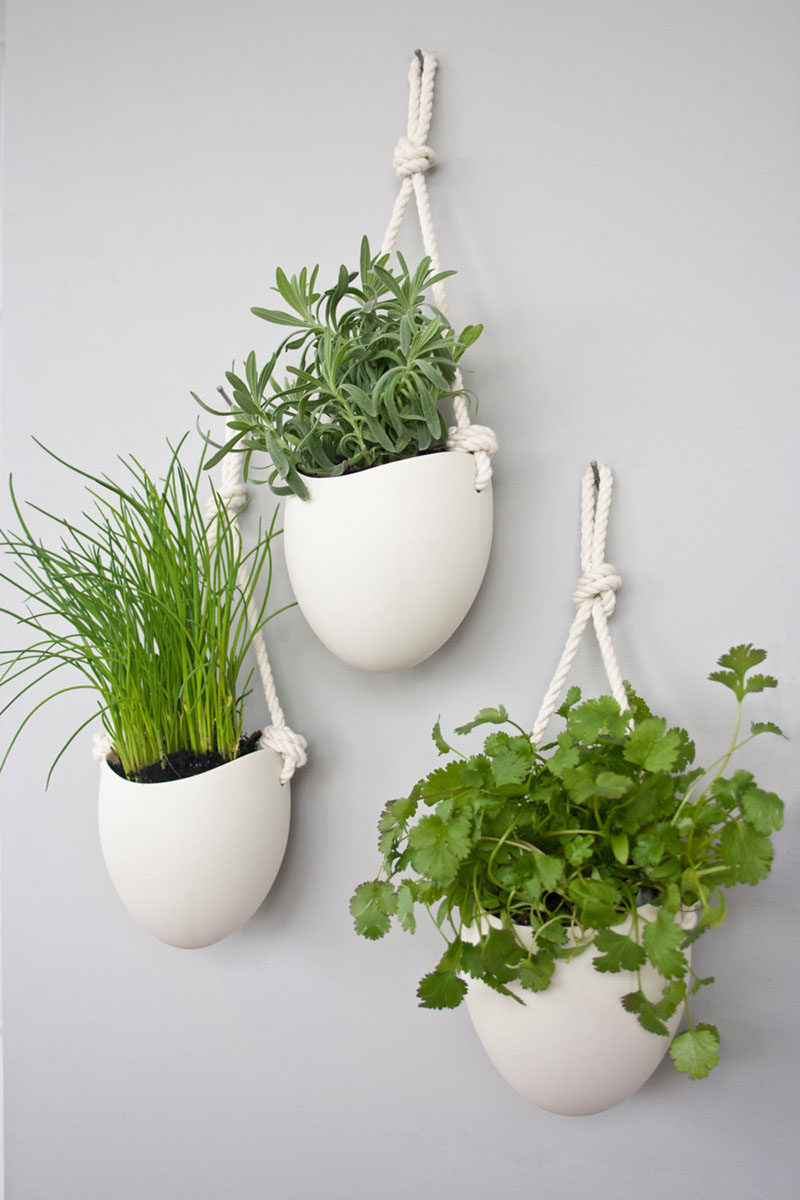 6. Add a minimalist touch to your interior and brighten it up with a few small plants potted in these wood and black metal mini wall planters, that are hung with a single hook.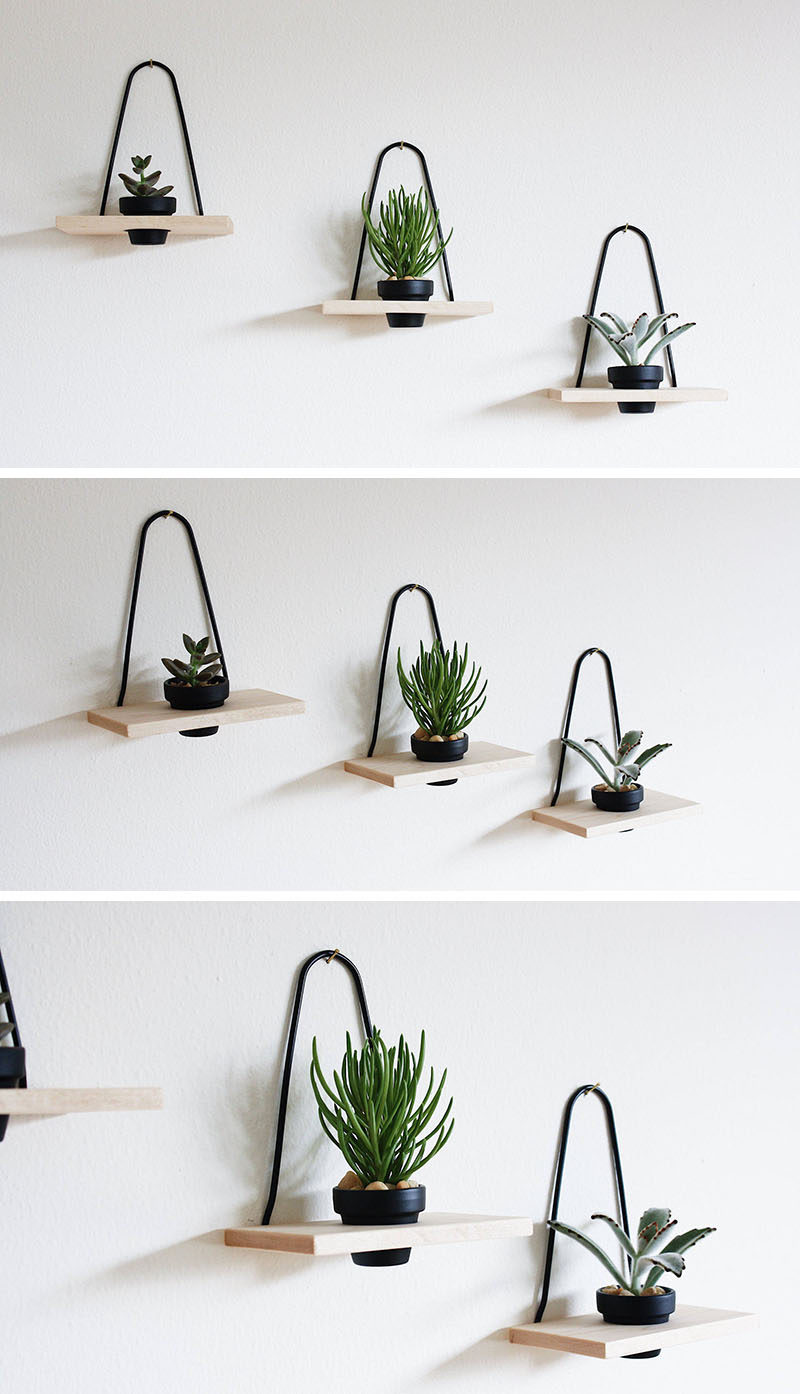 Modern Hanging Wall Planter Maple from PROPAGATION
7. These wall planters allow you have hanging plants wherever you want them simply by attaching them to a wood pole mounted to the wall.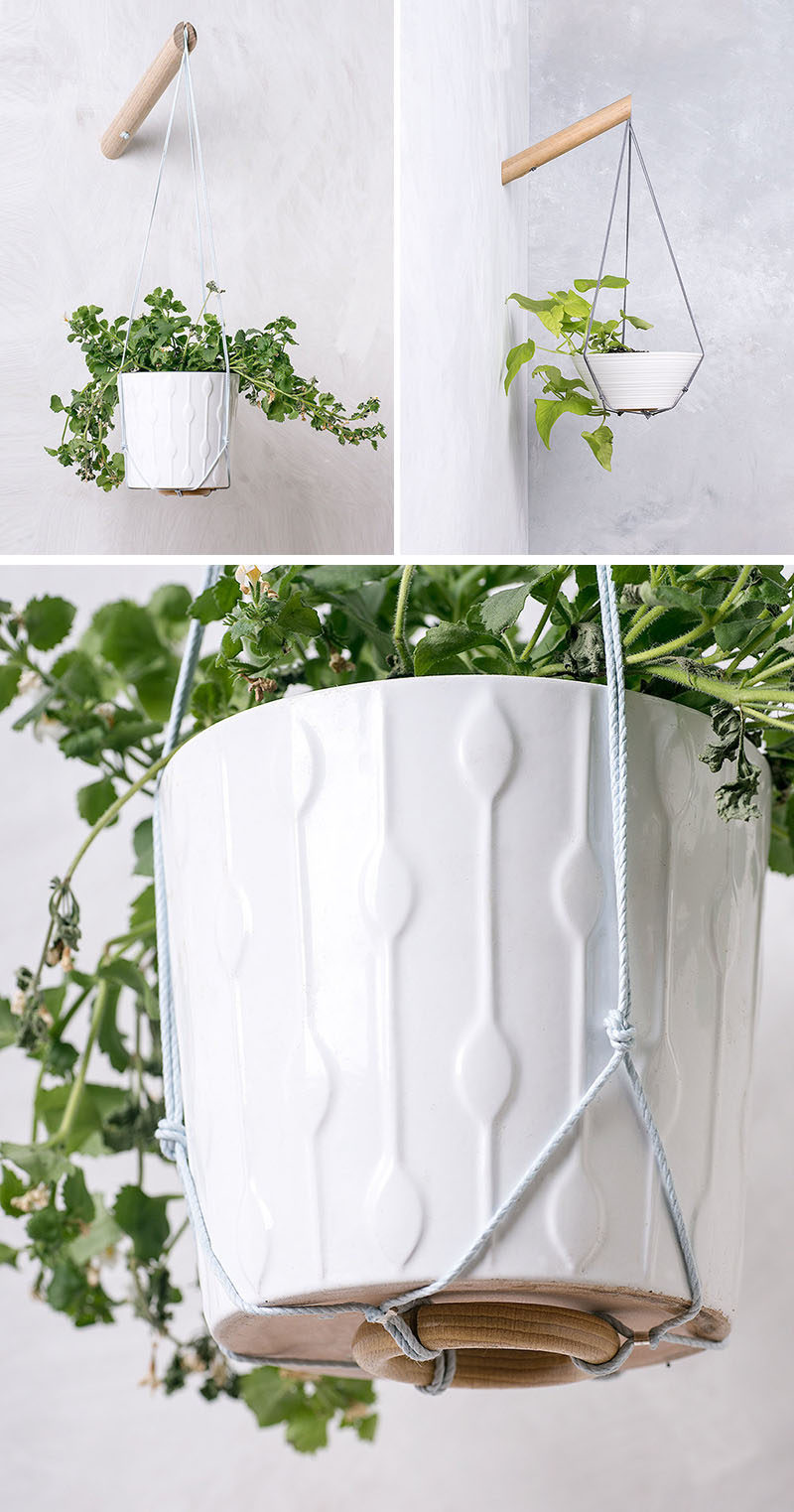 8. Made from folded sheet metal, these white origami-inspired wall planters create the perfect home for a small succulent garden, a large air plant, or even an orchid.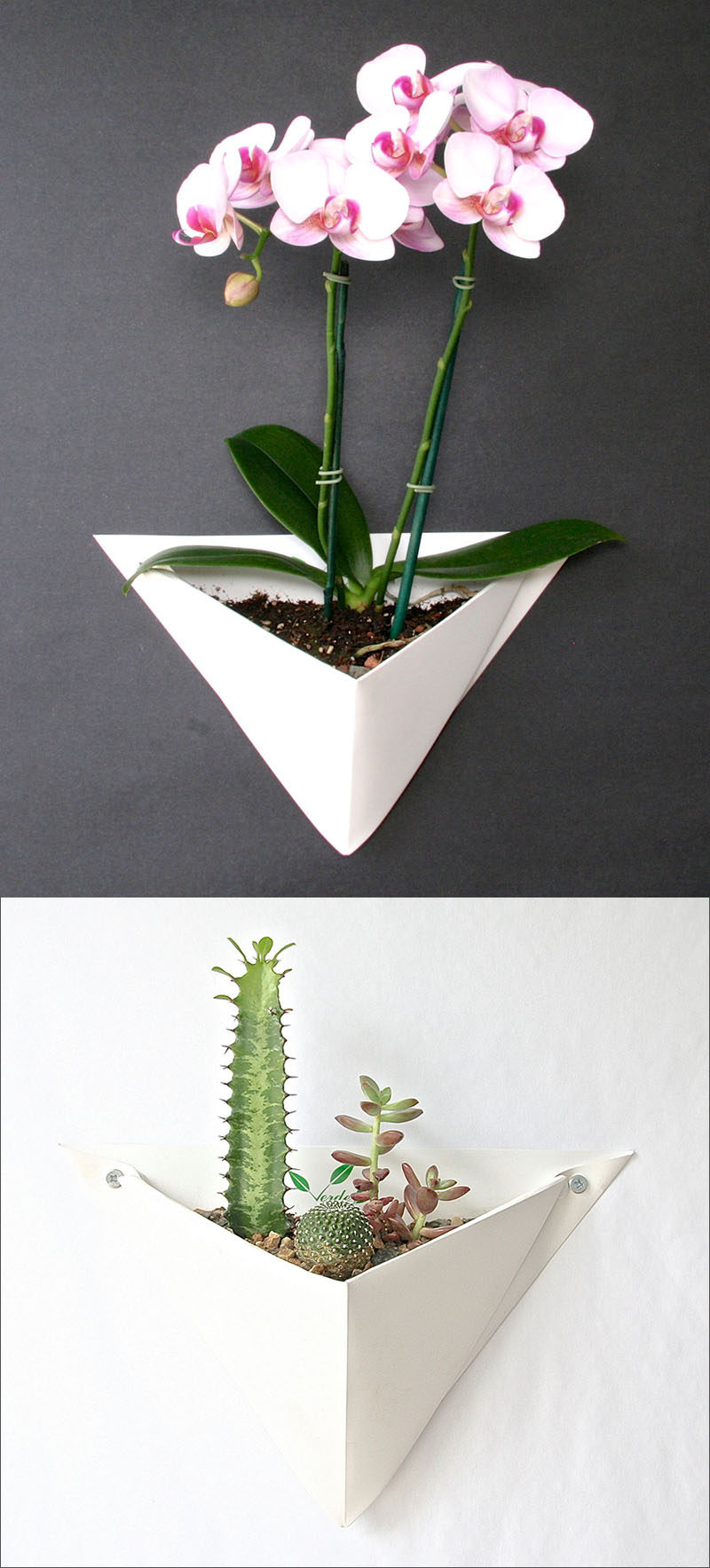 Origami Wall Planters from Verde Veil
9. These floating wood wall planters take up little space on your walls, add a natural warmth to your interior, and are just the right size for planting a collection of small cacti.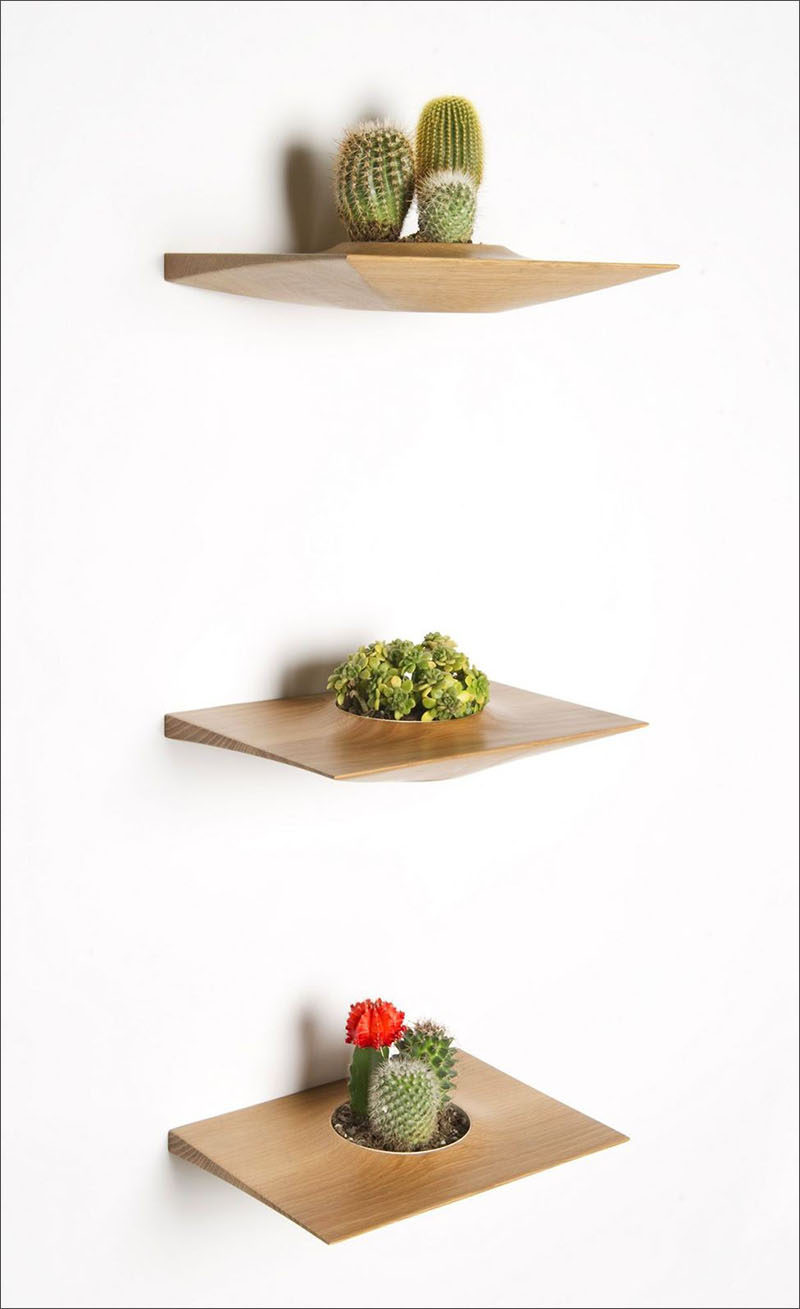 10. This modular wall planter system can be used inside or out and allows you to create a garden of whatever size you want, and adds a geometric touch wherever you hang it.