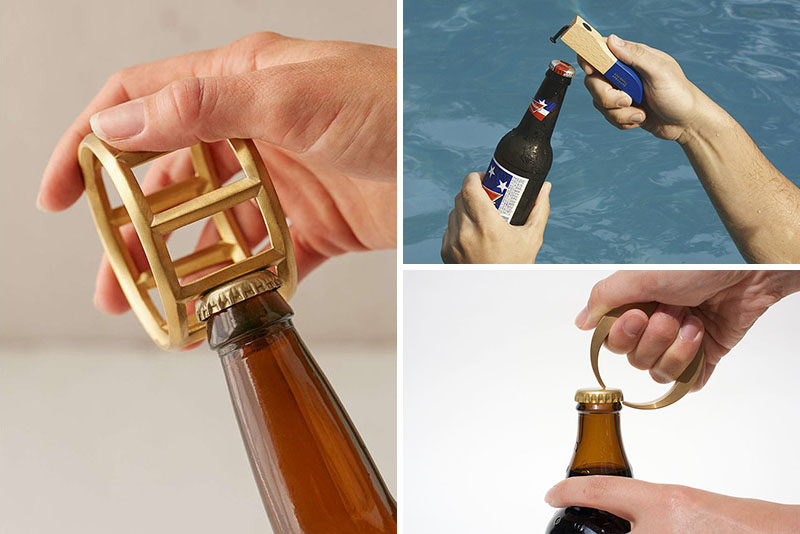 Here are 10 unique bottle opener designs that are guaranteed to get the conversation flowing when you bring them out around your friends.
1. These simply designed bottle openers feature a wood lever, a bent screw, and a magnet to prevent rogue bottle caps from flying across the room.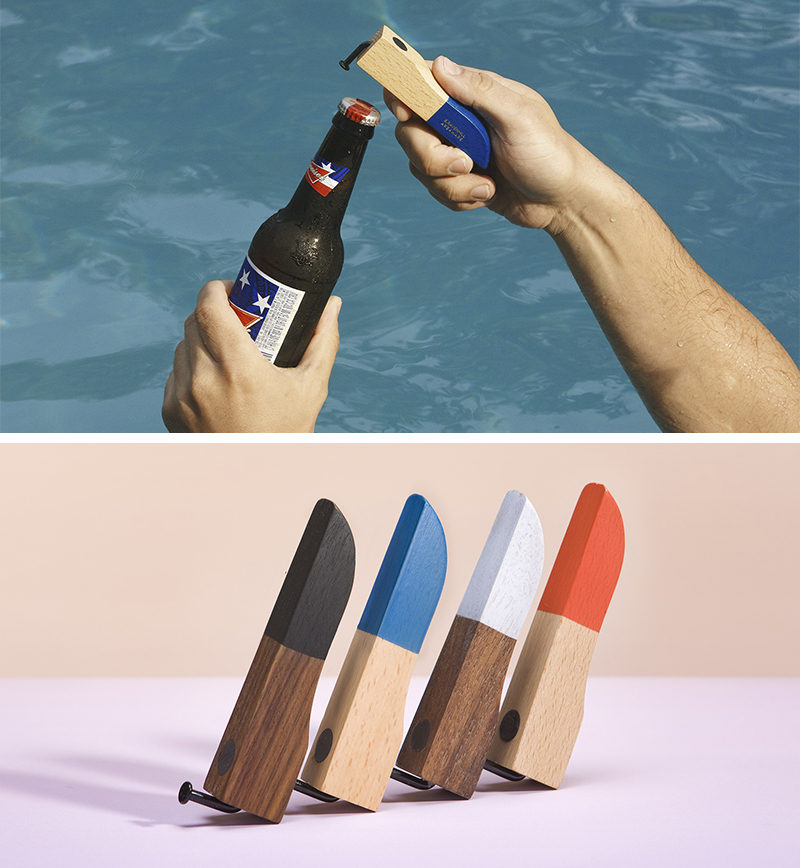 Bottle Opener from Areaware
---
2. This bottle opener helps you get in on the hexagon trend and makes opening bottles much more stylish.
---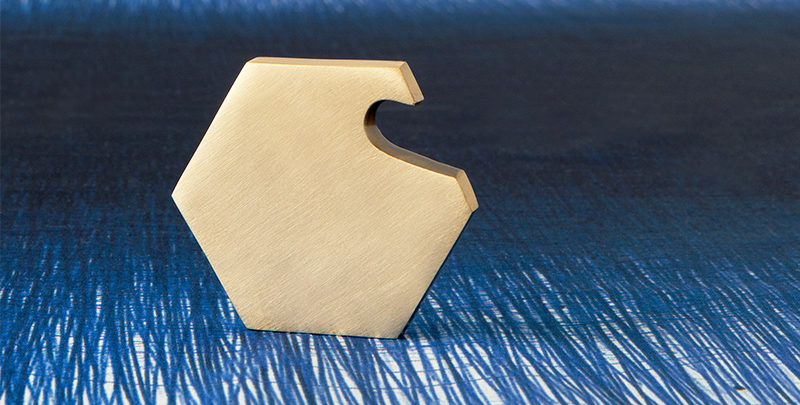 Hexagon Bottle Opener from Ferm Living
---
3. The opening hardware of this bottle opener is concealed under the wooden dome to keep your bar area looking classy.
---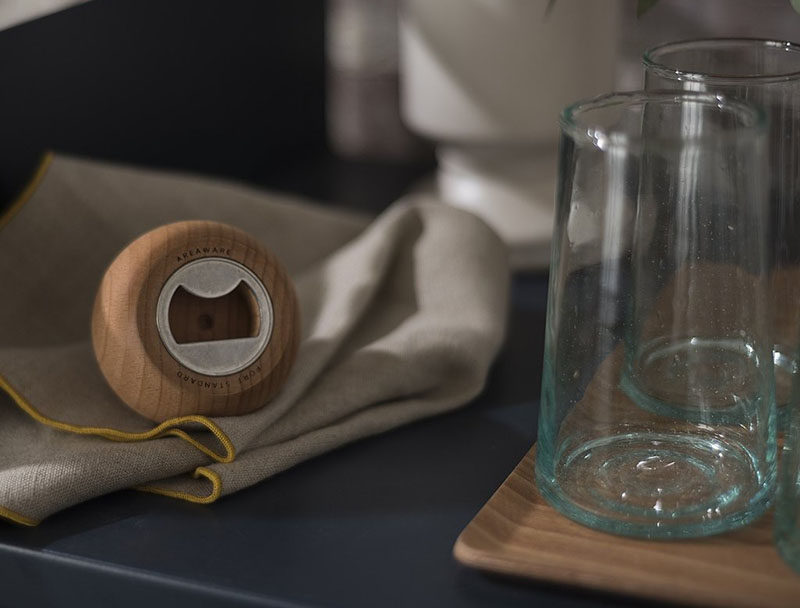 ---
4. This marble bottle opener is pretty enough to be left out in plain sight, making it that much faster to open another bottle as the night goes on.
---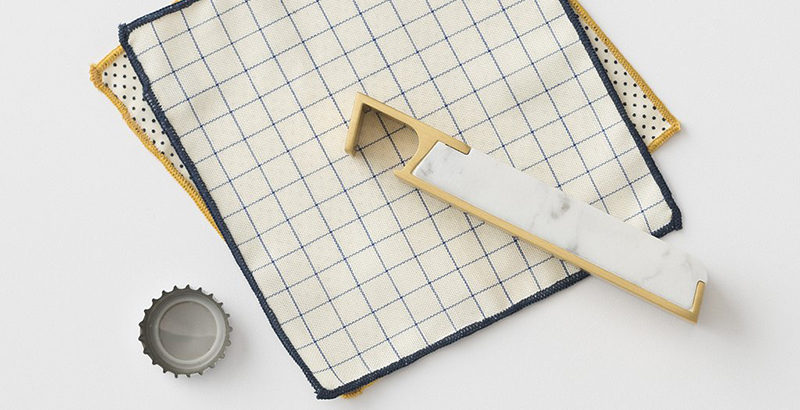 ---
5. Never be caught without a bottle opener again with this stylish bangle bottle opener you can wear all day without anyone knowing about your intentions for later in the evening.
---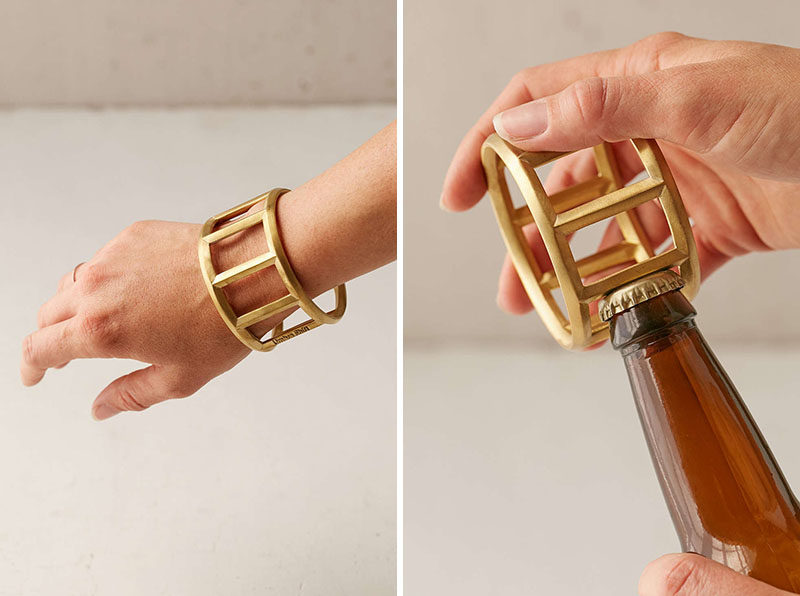 Umbra Brass Bottle Opener Cuff – available through Urban Outfitters
---
6. This simply designed bottle opener can double as a small decorative piece when it isn't being used.
---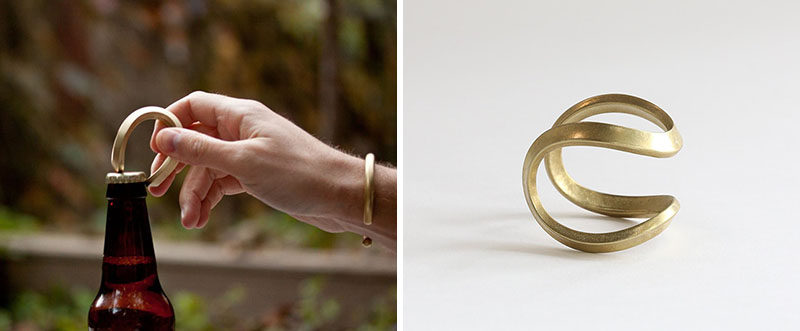 Trophy Bottle Opener from Craighill. Available through by Alder & Co.
---
7. This series of brass bottle openers includes a traditional lever style as well as two more abstract openers that could easily be mistaken for decorative objects.
---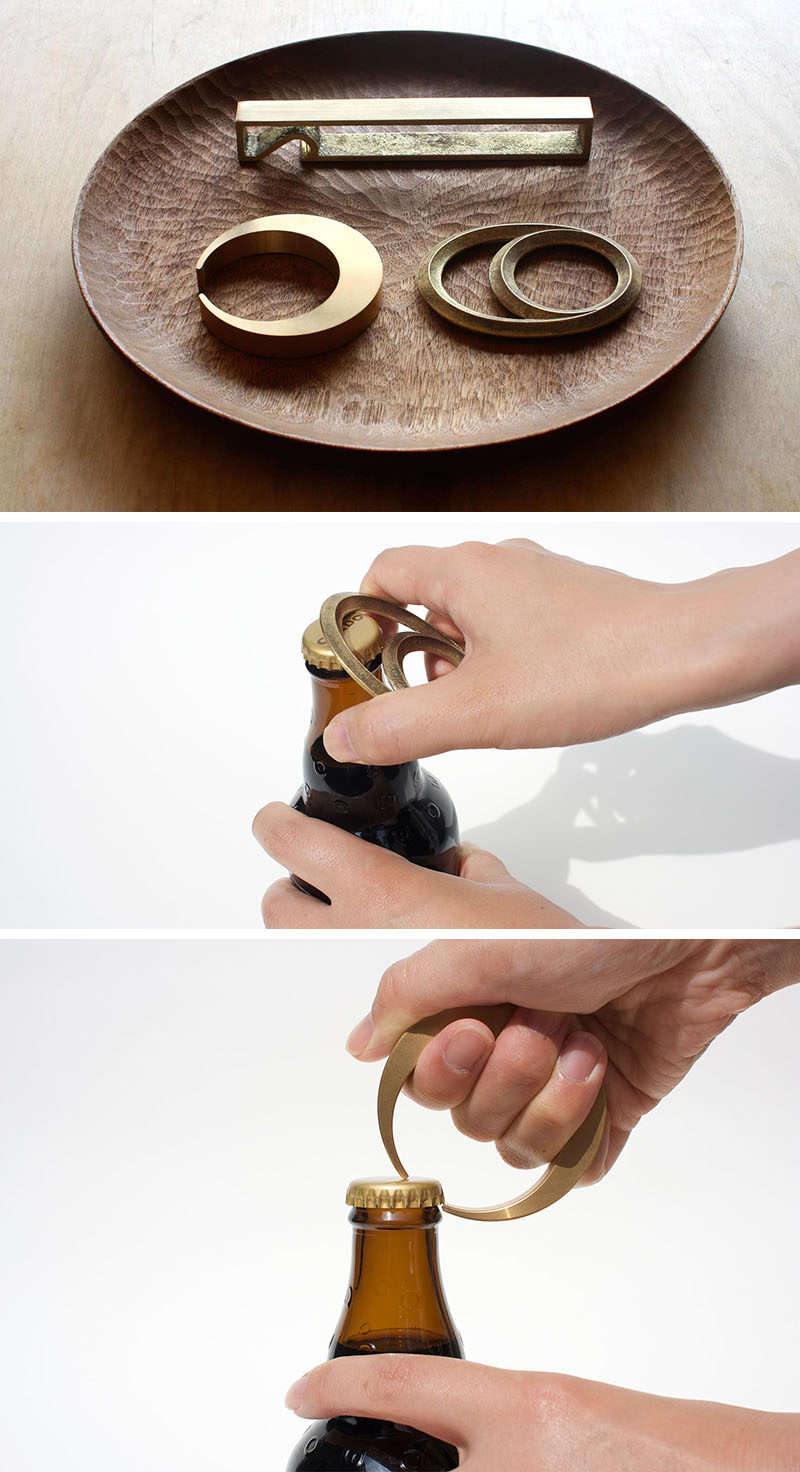 Brass Bottle Openers designed by Futagami.
---
8. These creative bottle openers could be hung on your wall to create functional art or stored in your drawer to make a stylish statement when they're pulled out to be used.
---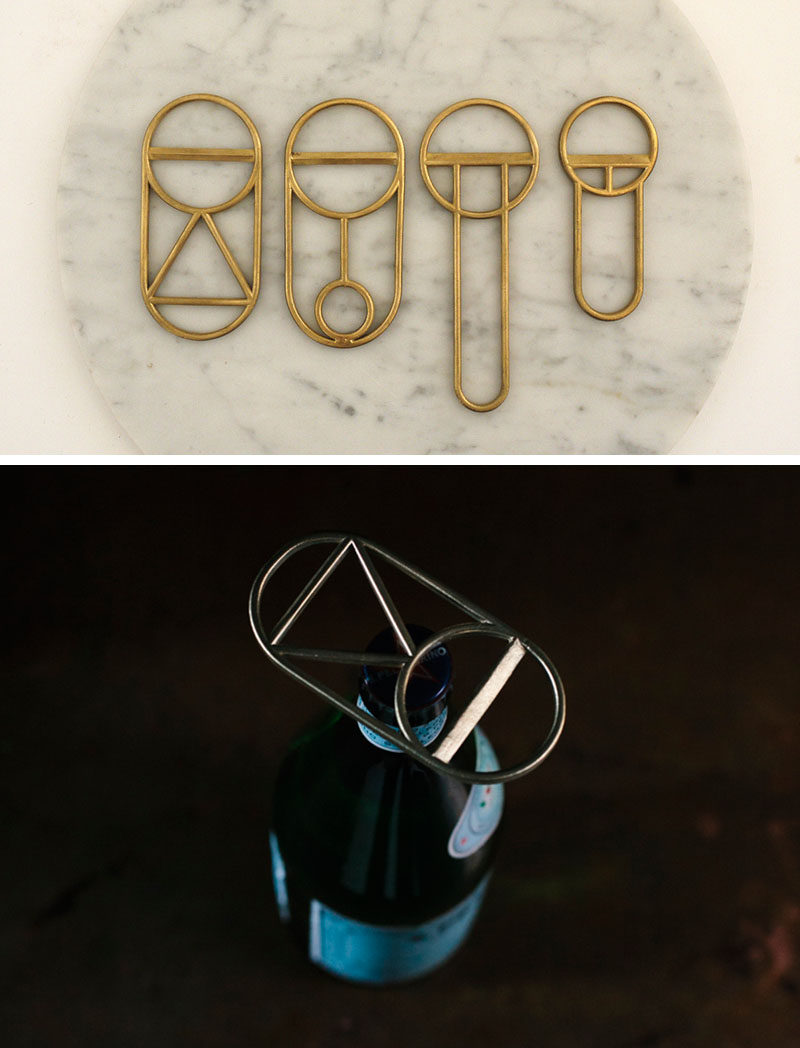 Crest bottle openers designed by Fort Standard
---
9. Bottle opening rings ensure that if you go somewhere that doesn't have a real bottle opener you can still access the contents of your bottle.
---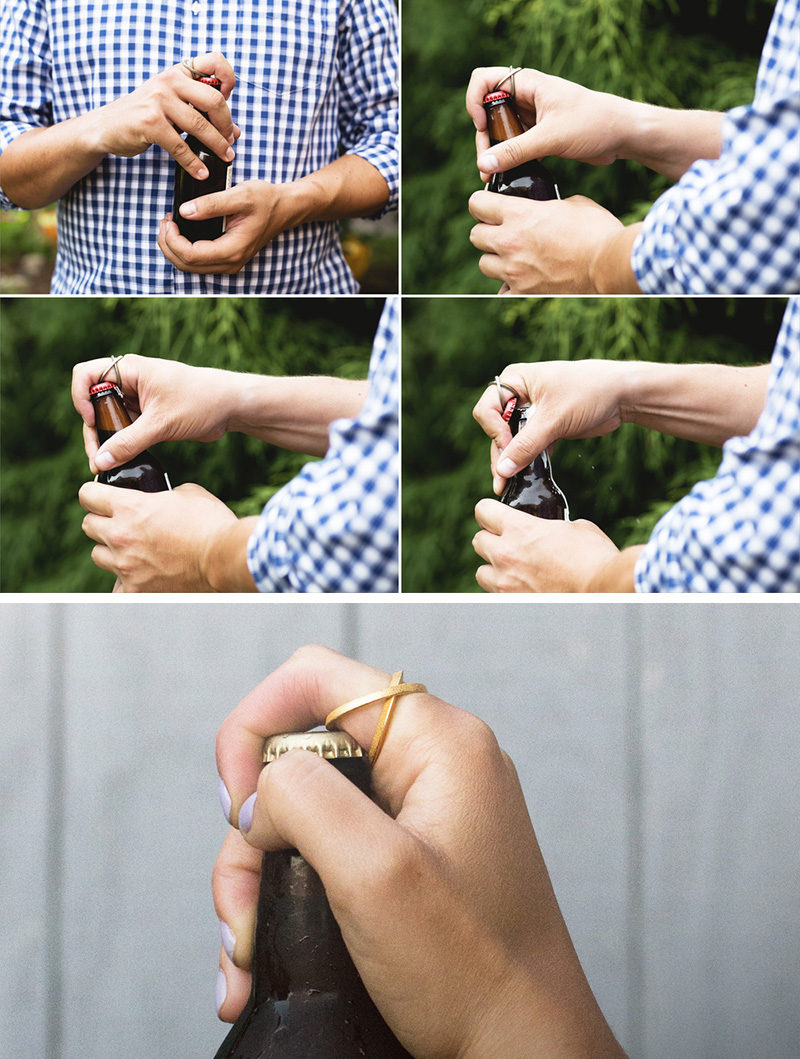 ---
10. Inspired by the most comfortable bar of soap ever handled, this bottle opener has an original shape and form that makes it both art and an essential home bar tool.
---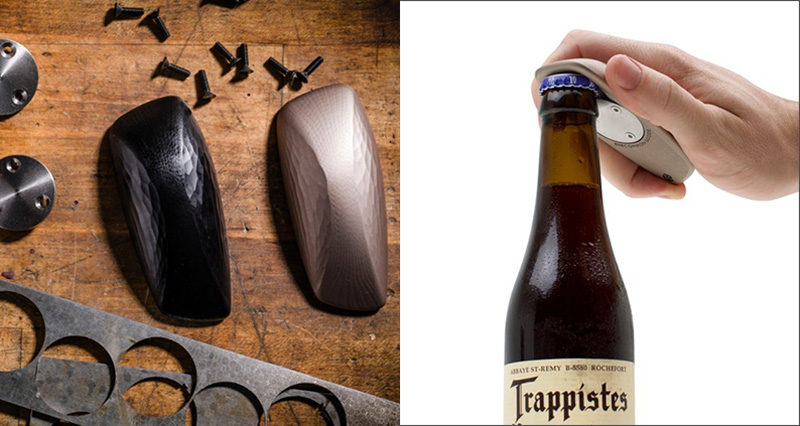 Bottle Opener from Discommon