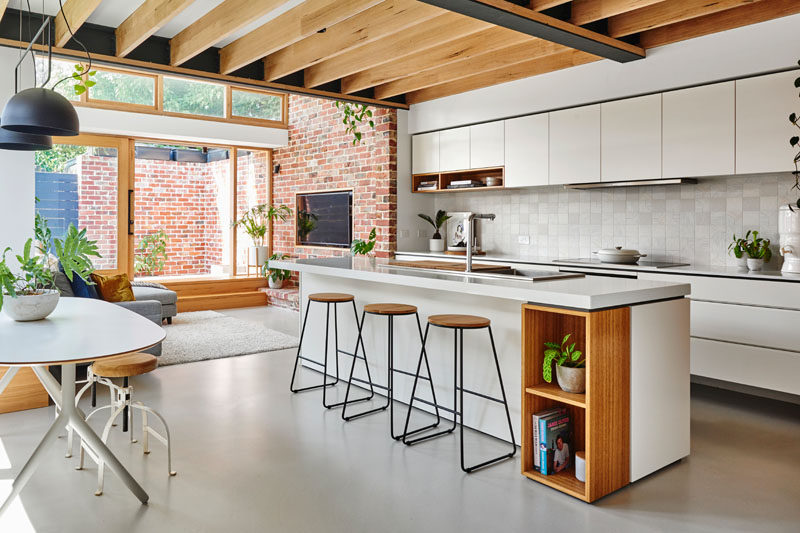 Altereco Design completed the renovation of a hundred-year-old worker's cottage in Yarraville, a suburb of Melbourne, Australia, for their clients who wanted to leave as small a carbon footprint to their new home as possible.
During the process of the renovation, the environmentally conscious owners painstakingly removed decayed and dilapidated parts of the house, however they keep as much of the original structure as possible.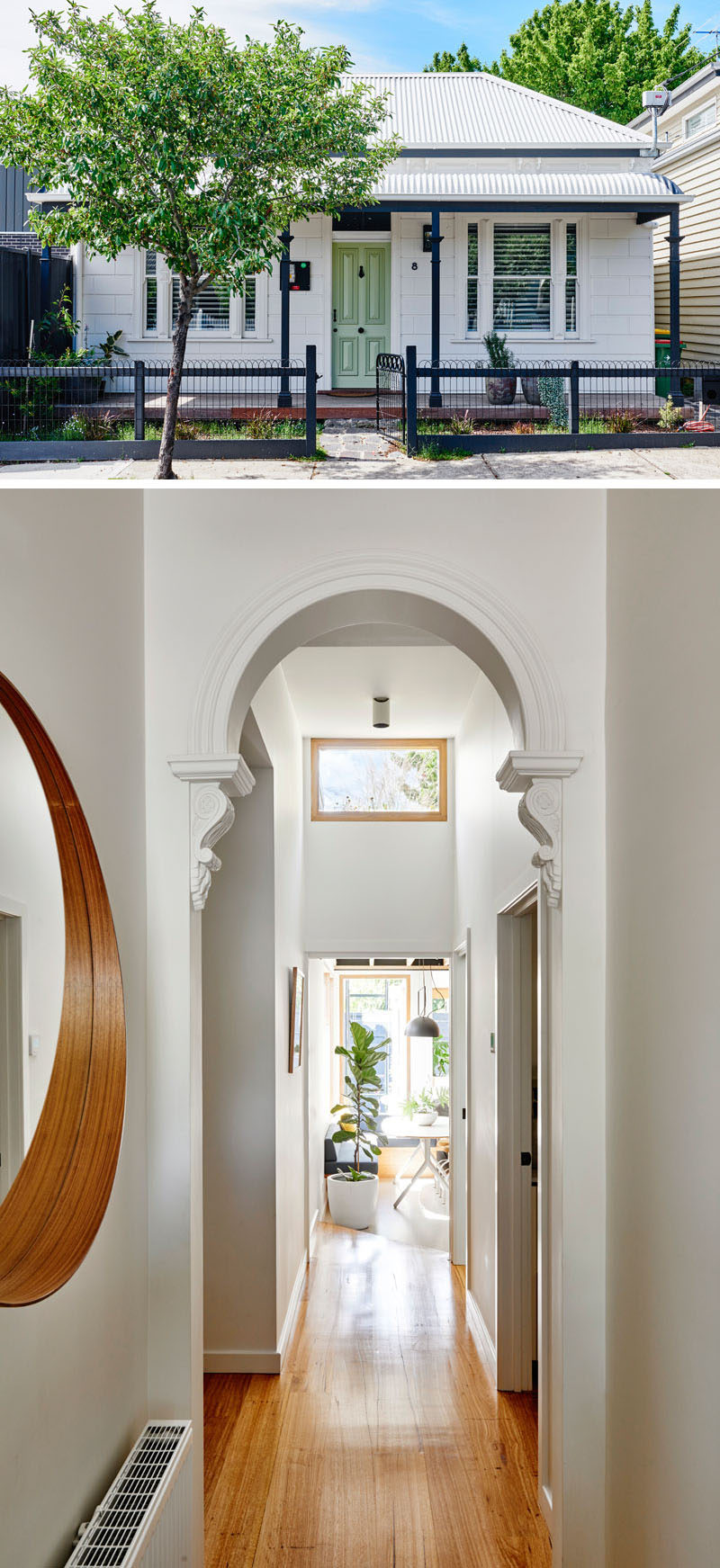 ---
At the end of the hallway, there's an open plan room with the dining area, kitchen and living room. The dining area is tucked into the corner and has banquette seating to make use of the space.
---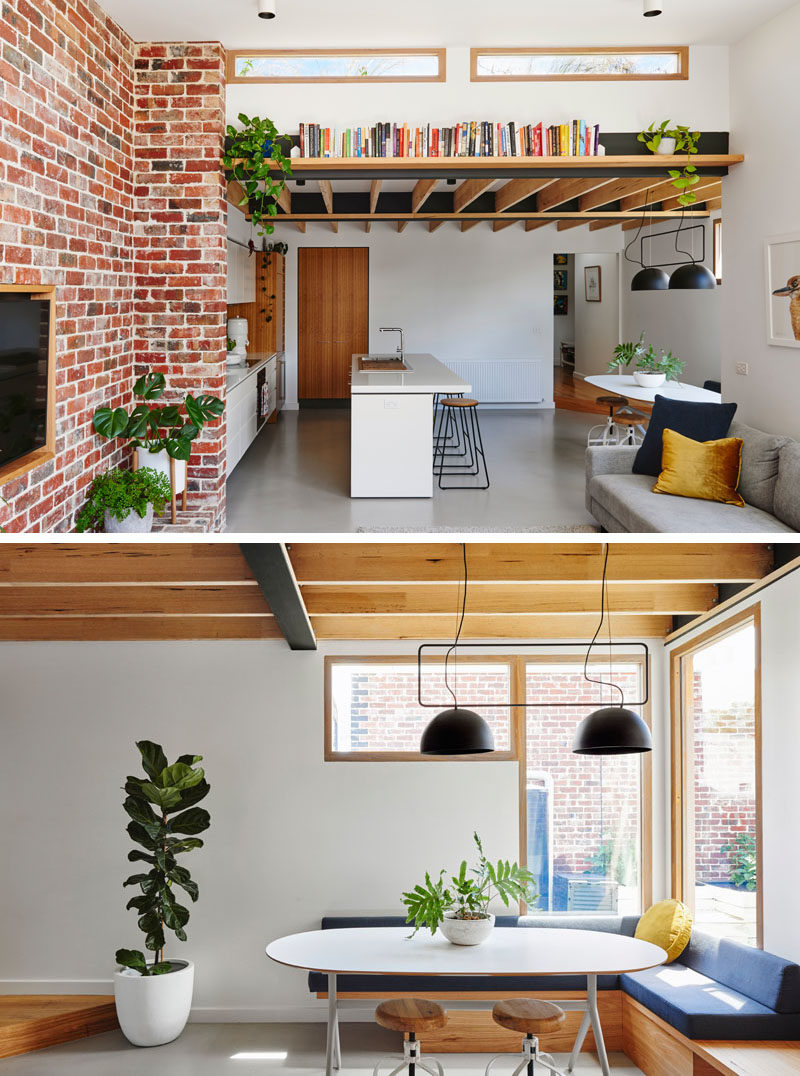 ---
Opposite the dining area is the kitchen. The kitchen was made by a local company Cantilever Interiors, using reconstituted stone by Consentino made up of 80% recycled content with a low VOC finish.
---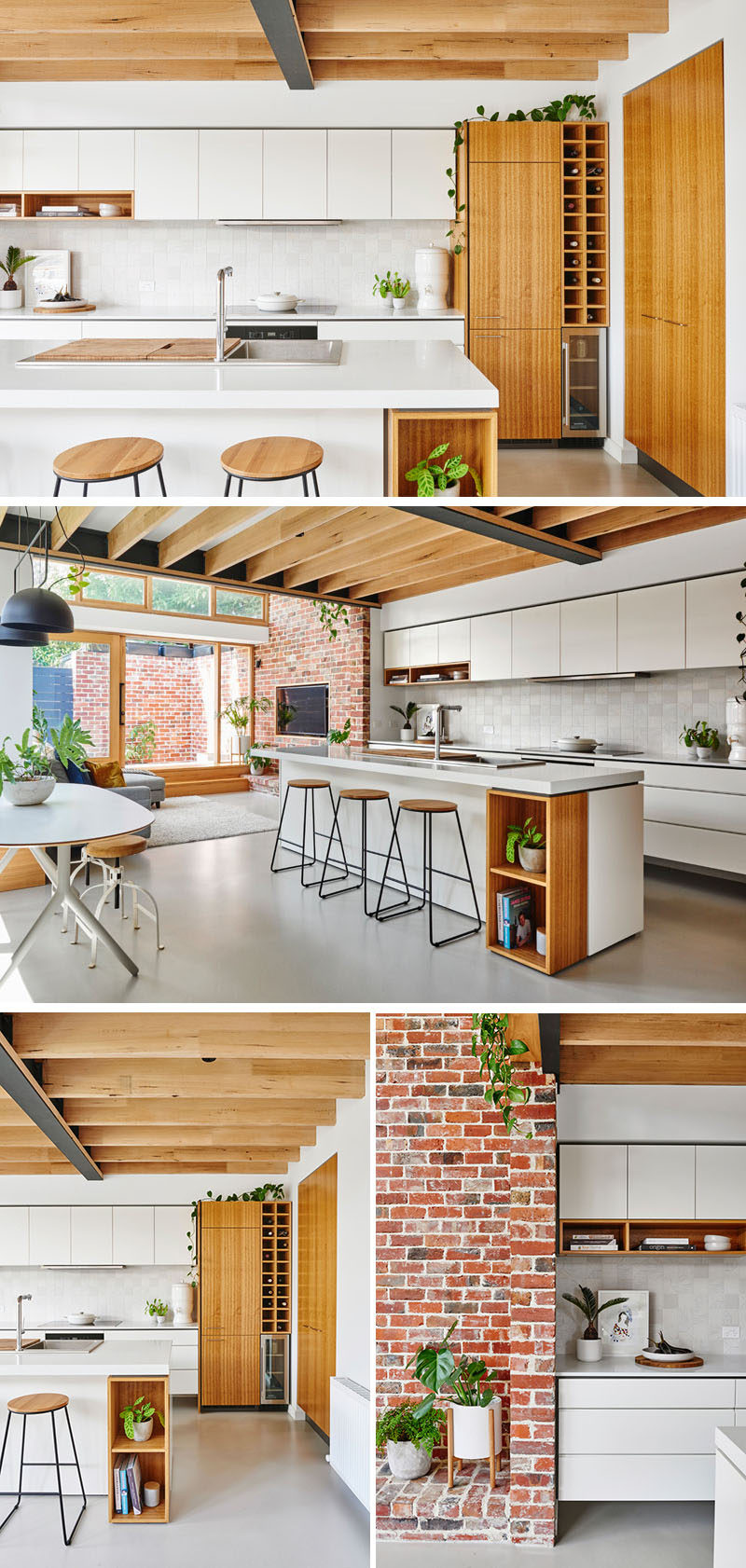 ---
Off to the side of the kitchen is the living room that's been set up with a simple grey couch and matching rug. A wood book shelf that's affixed to a beam draws the eye upwards to the height of the room and the windows.
---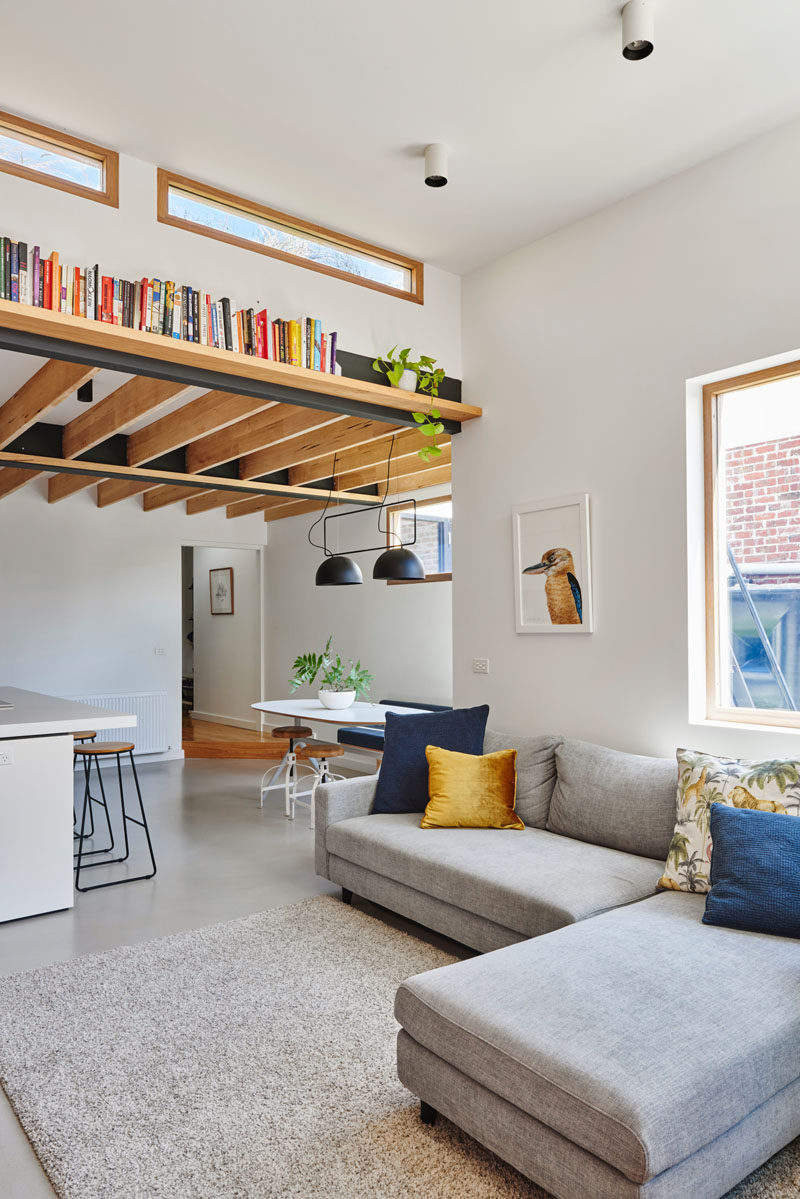 ---
Some of the materials that the home owners were able to keep are now on display, like the original red brick paving from the backyard that has now been used as an internal feature wall and an external brick wall.
---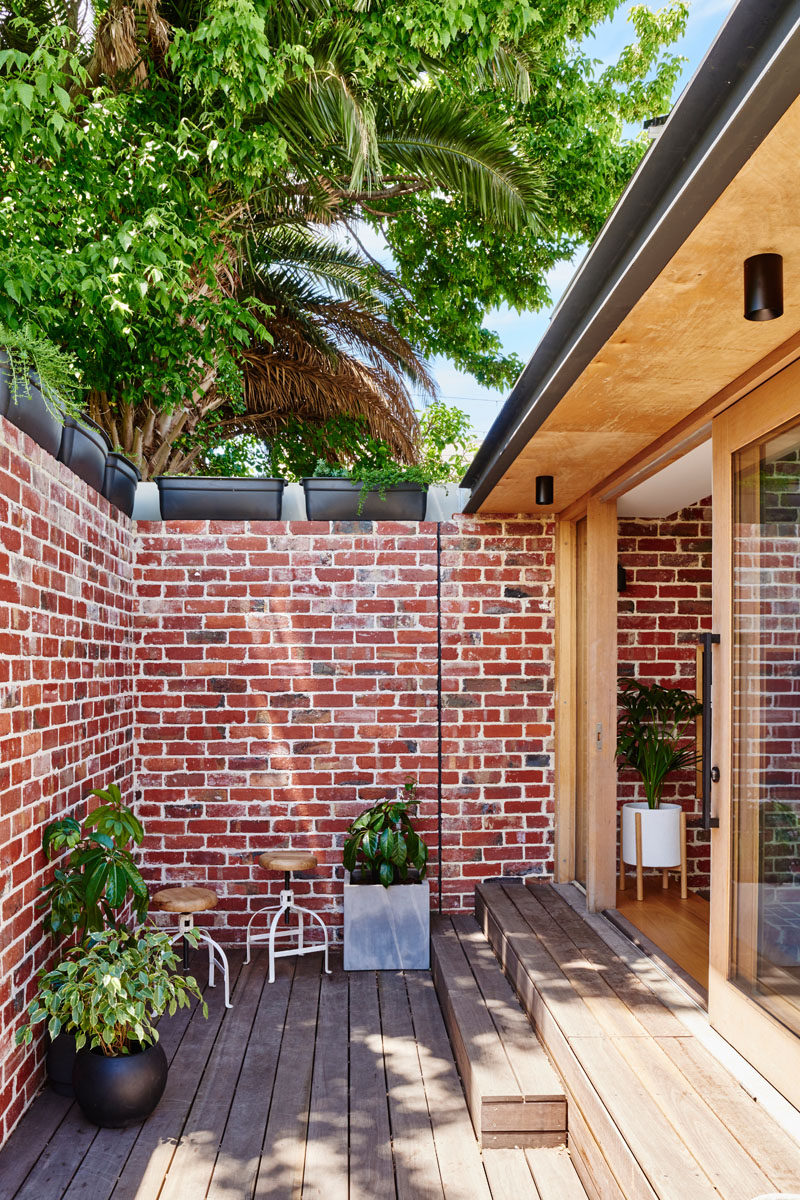 ---
Back inside, the home also received an updated bathroom with a freestanding bathtub. Wood elements and plants add a natural touch to the space.
---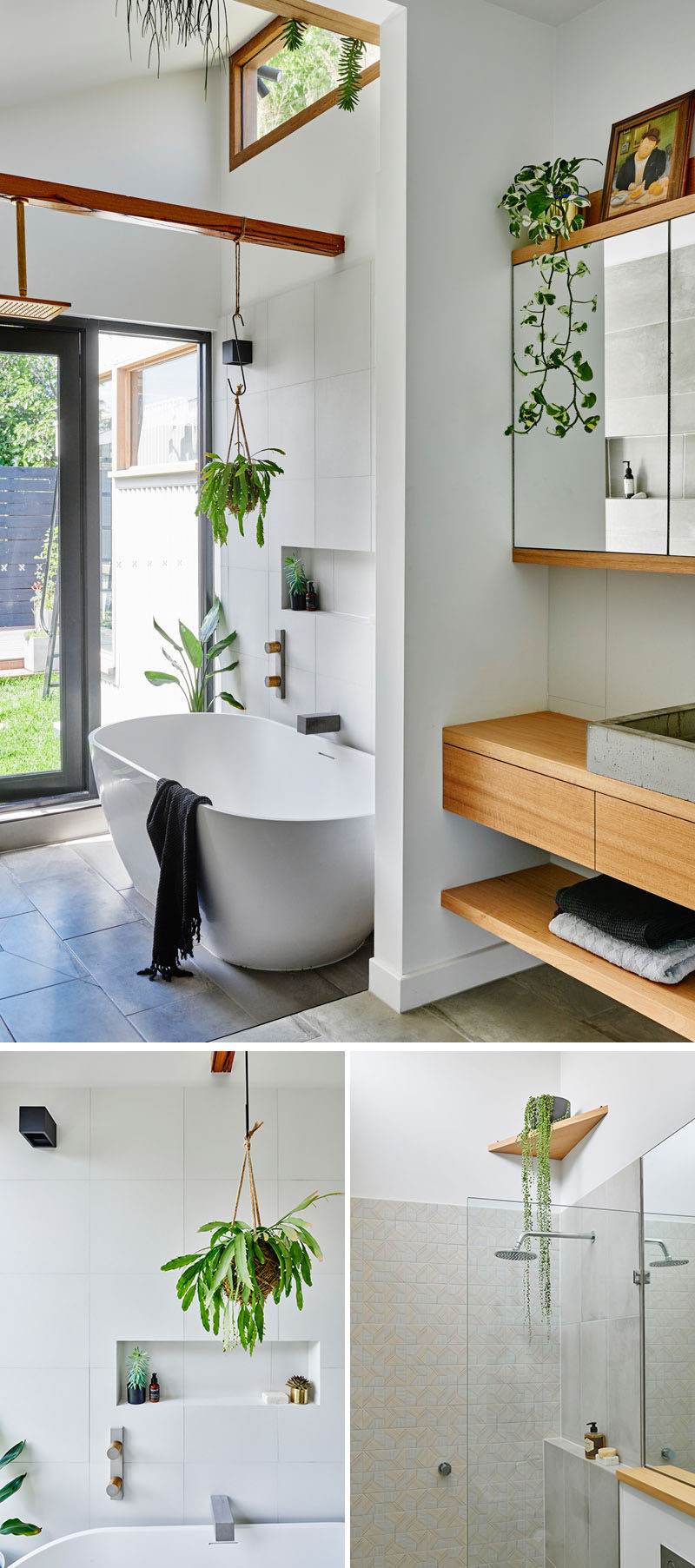 ---
The bathroom opens up to a small grassy area with stepping stones that lead to a steel ladder.
---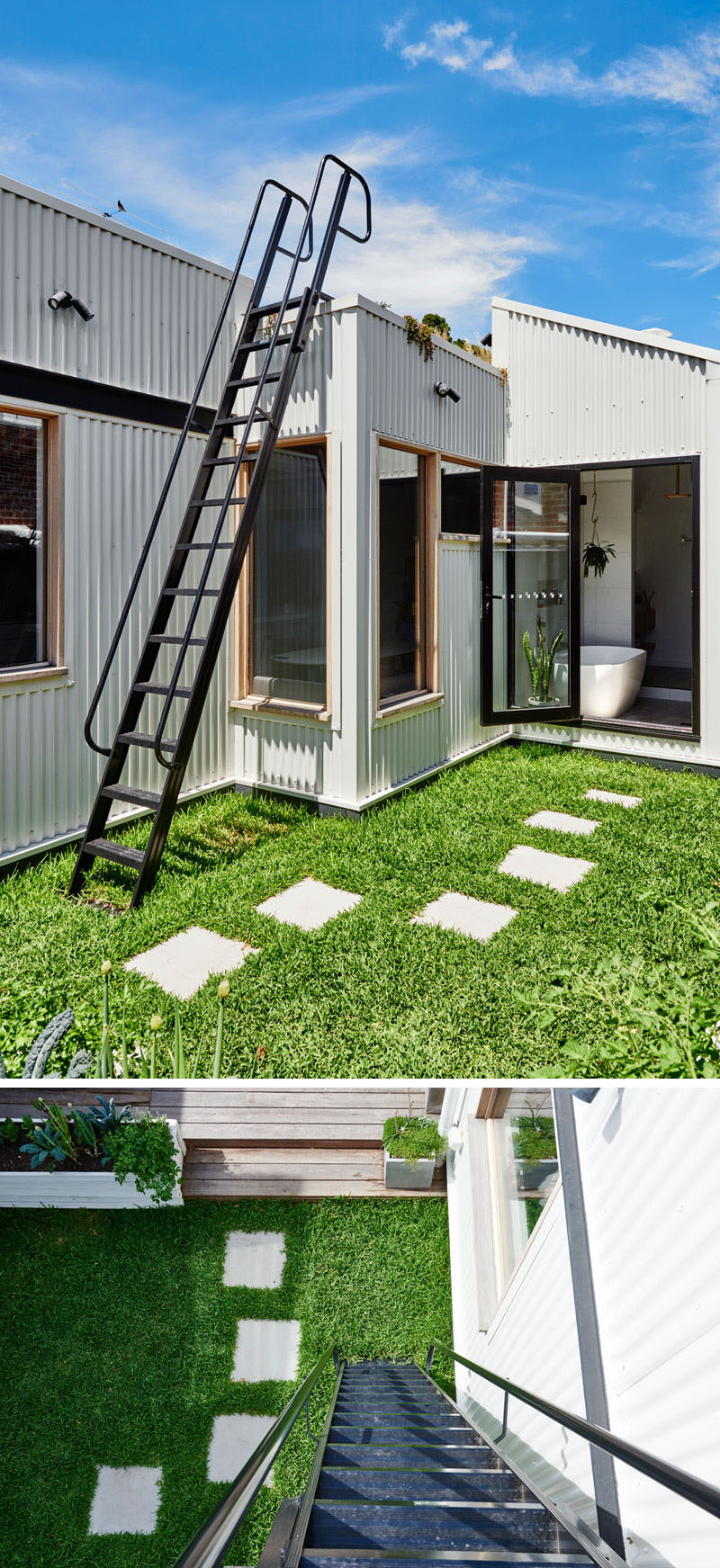 ---
At the top of the ladder and on the roof of the house are some solar panels and an insulating green roof.
---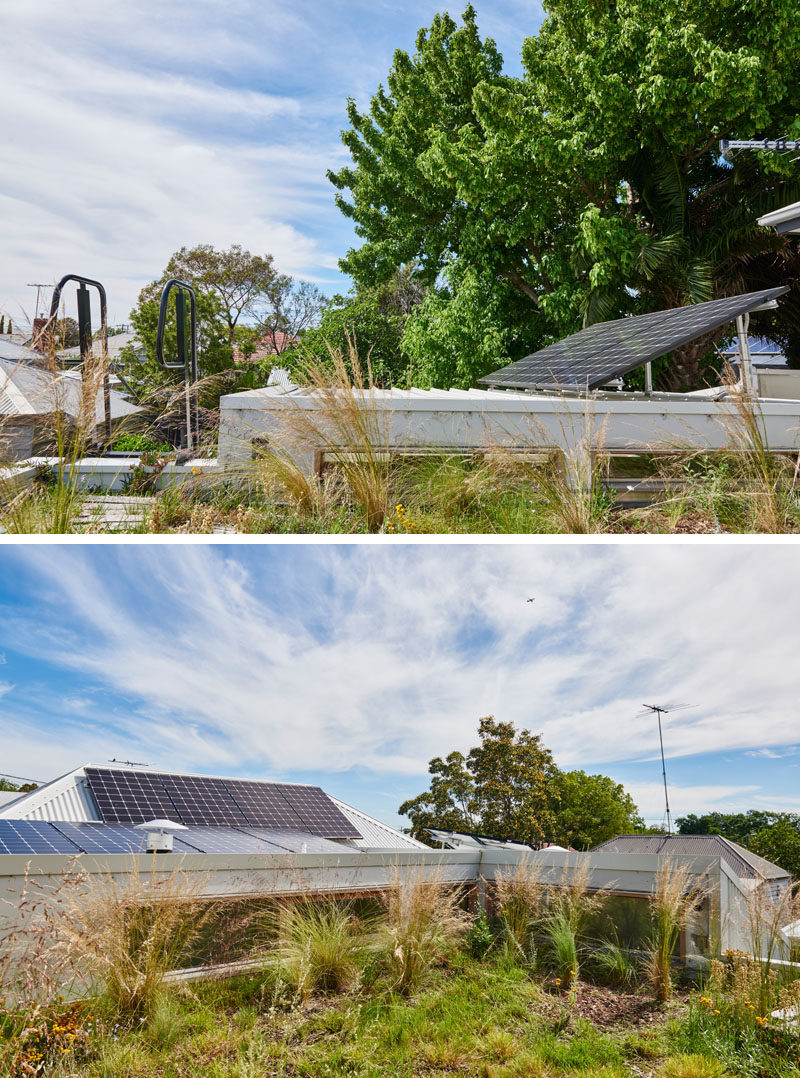 ---