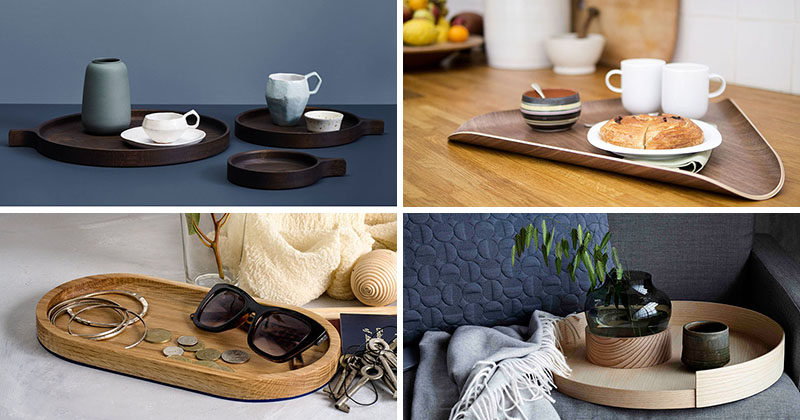 Decorative wood trays are a great way to bring in a natural look to your interior, warm it up, and add texture to your space. They come in all shapes, sizes, and colors, and can often be used in multiple ways. Here are 11 examples of decorative wood trays to bring a bit of nature into your home.
1. These versatile "Flip" trays can be used as cutting boards, serving trays, as well as decorative trays to meet all of your entertaining needs.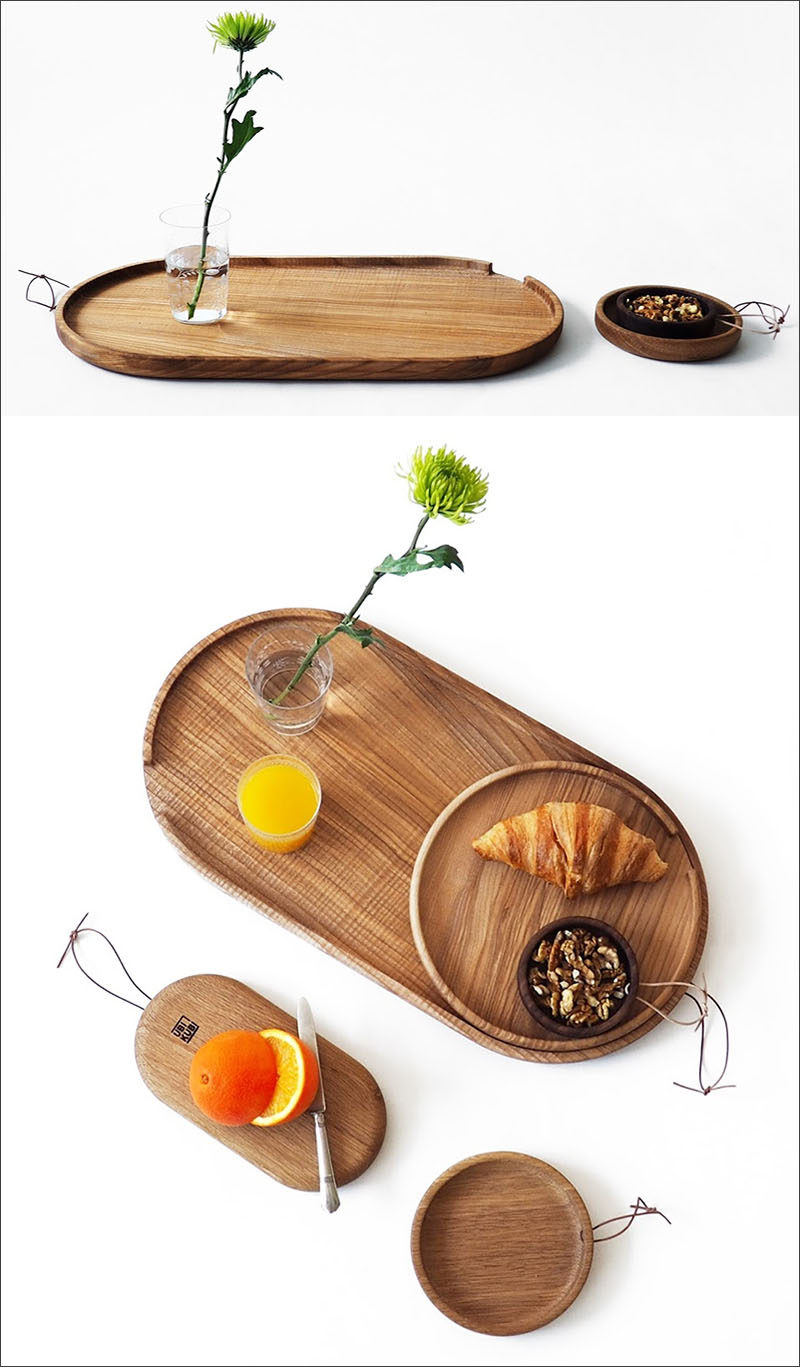 Flip Trays designed by Ruxi Sacalis. Manufactured by UBIKUBI. Photography by Sebastian Oros & UBIKUBI.
2. The minimalist white design on the inside of this light wood tray adds a whimsical touch while still keeping the look of the tray modern and clean.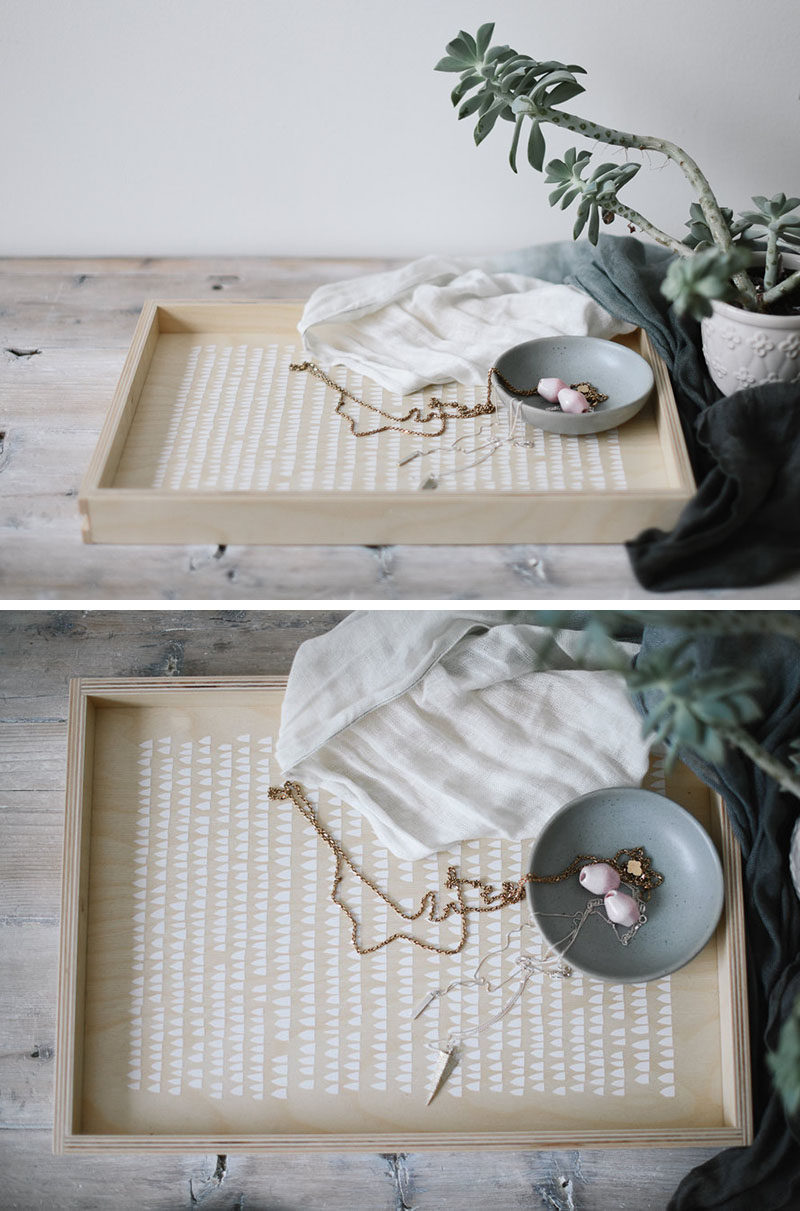 3. This long wood tray can be used as a cutting board, a serving tray or a decorative tray down the center of a table or styled on a coffee table.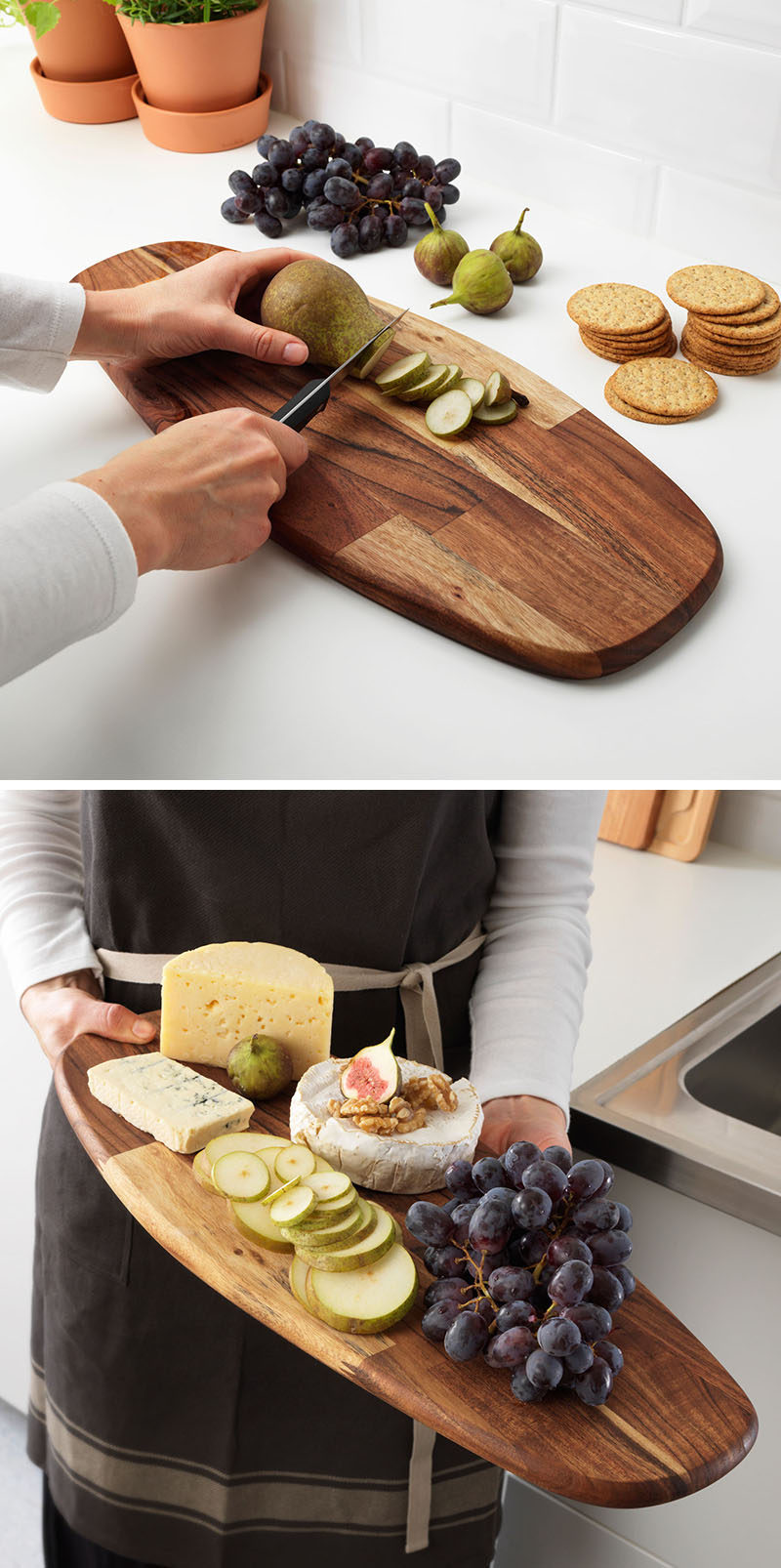 FASCINERA from Ikea
4. The sides of this wood tray eliminate the worry of things being knocked off, and the bar handles on both sides of the tray make it easy to transport and move when necessary.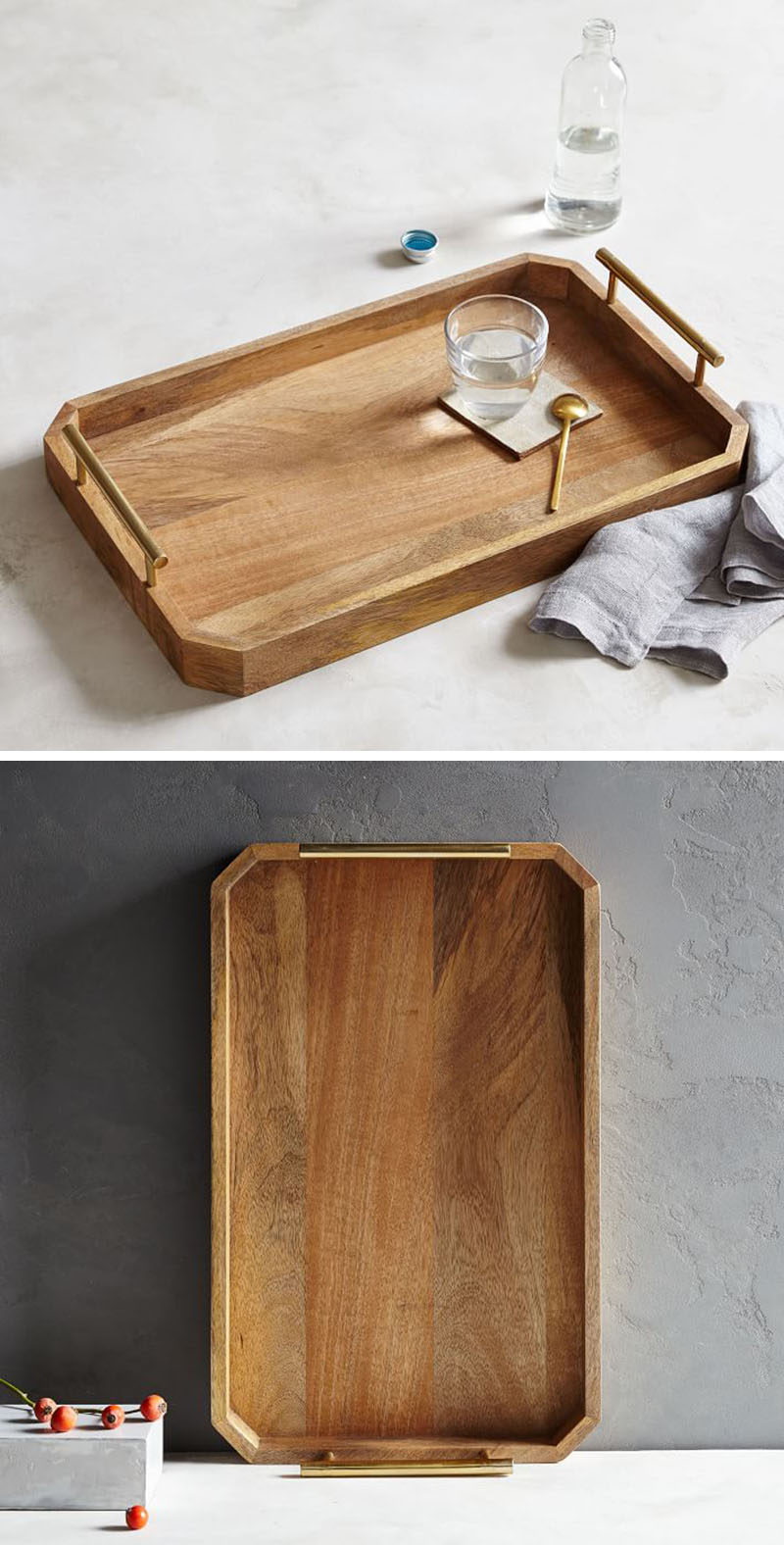 Deco Handle Tray from West Elm.
5. The painted bottoms on these oval shaped wood trays add a subtle bit of color to your interior but leave as the main focus of the piece.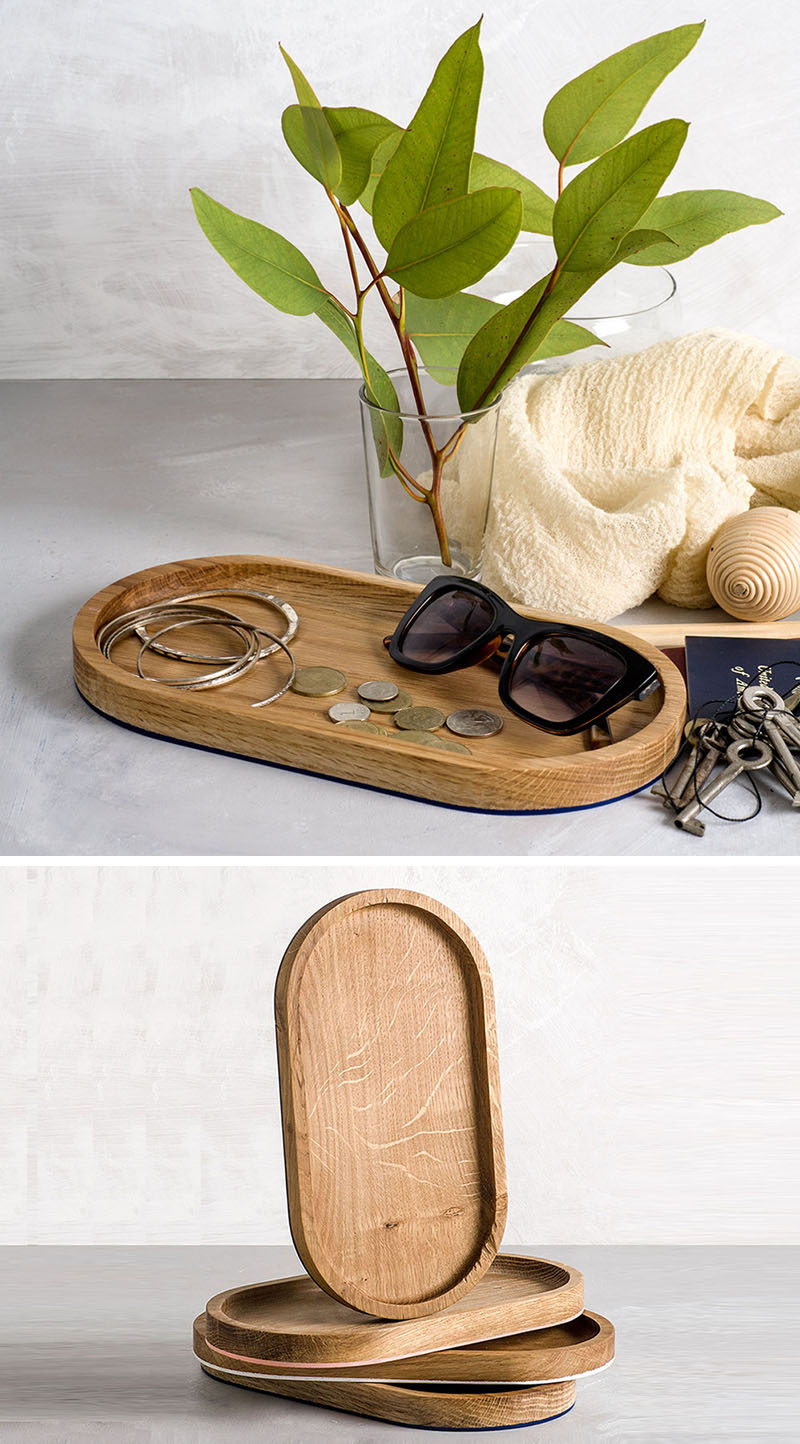 6. These light wood trays have slightly raised edges that makes them suitable for any environment, even in the bathroom as they prevent liquids from from spilling all over the counter.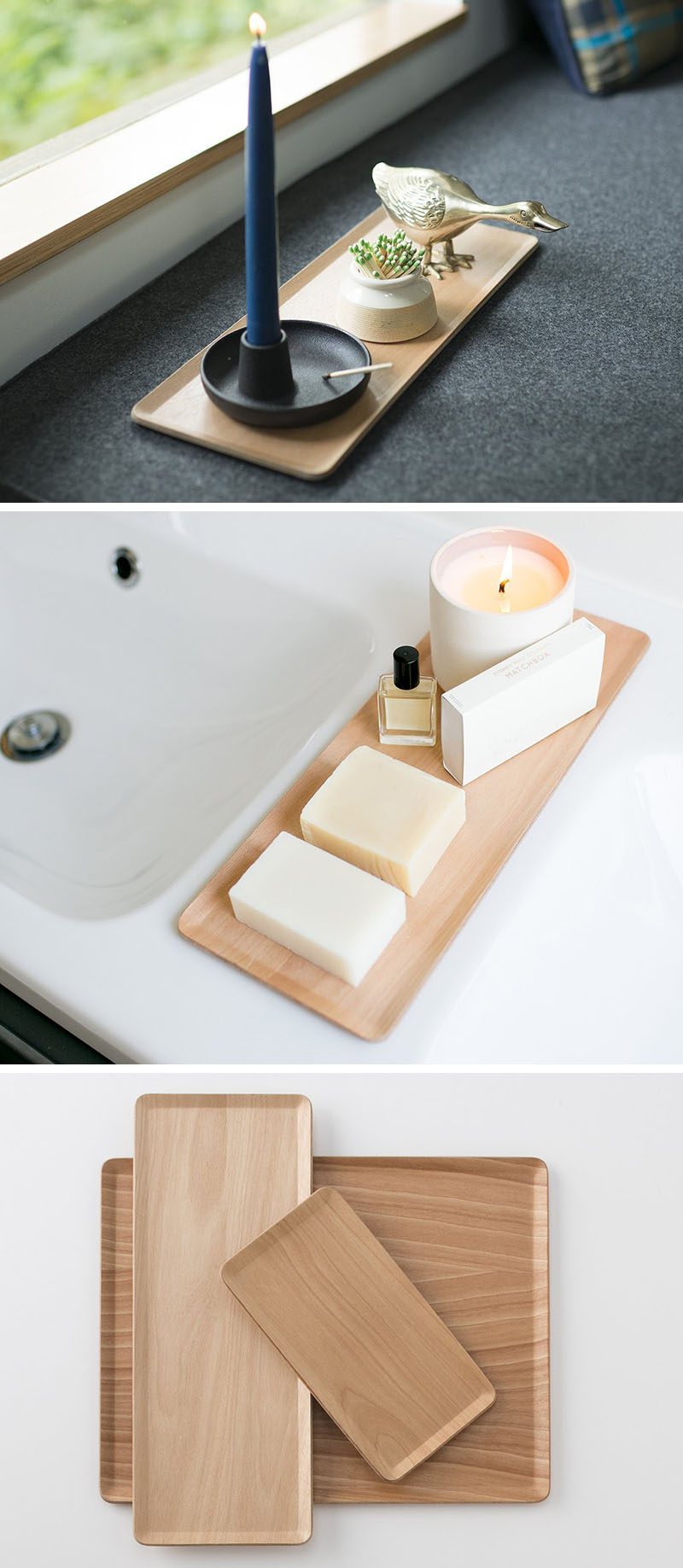 7. The curved edges of this triangular wood tray give it a unique look and soften up the typically angular shape of the tray.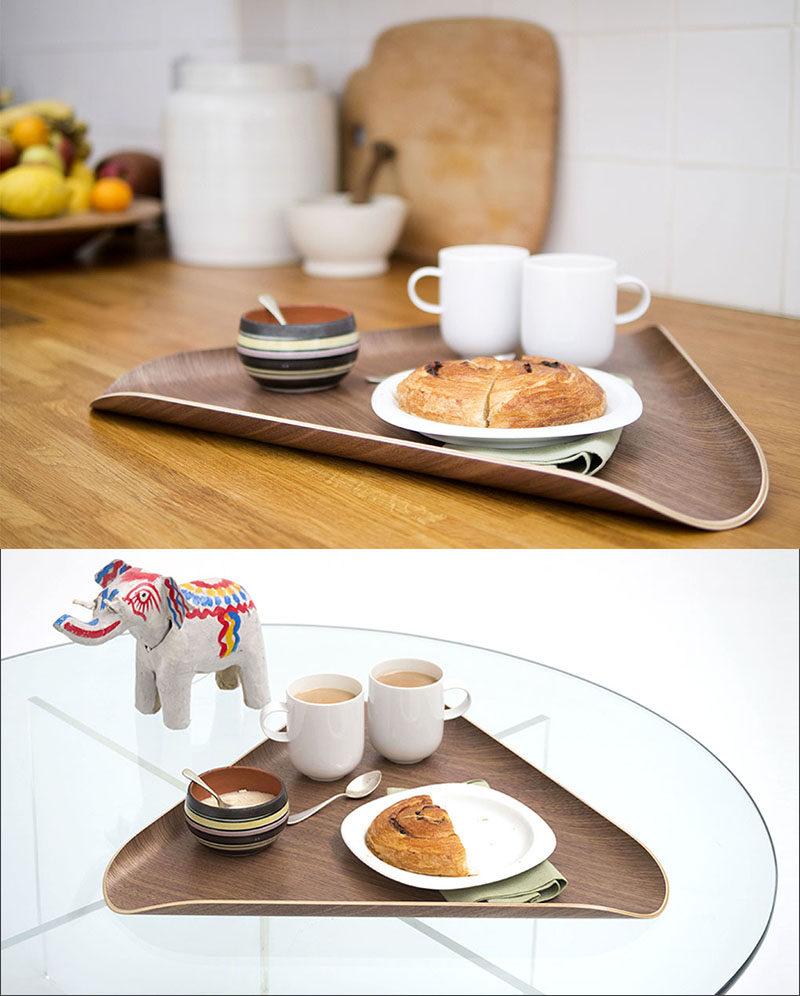 Tricorne Tray designed by Robin Day. Manufactured by twentytwentyone.
8. These circular wood trays feature movable handles that allow them to be hung up easily and transported from one place to another effortlessly.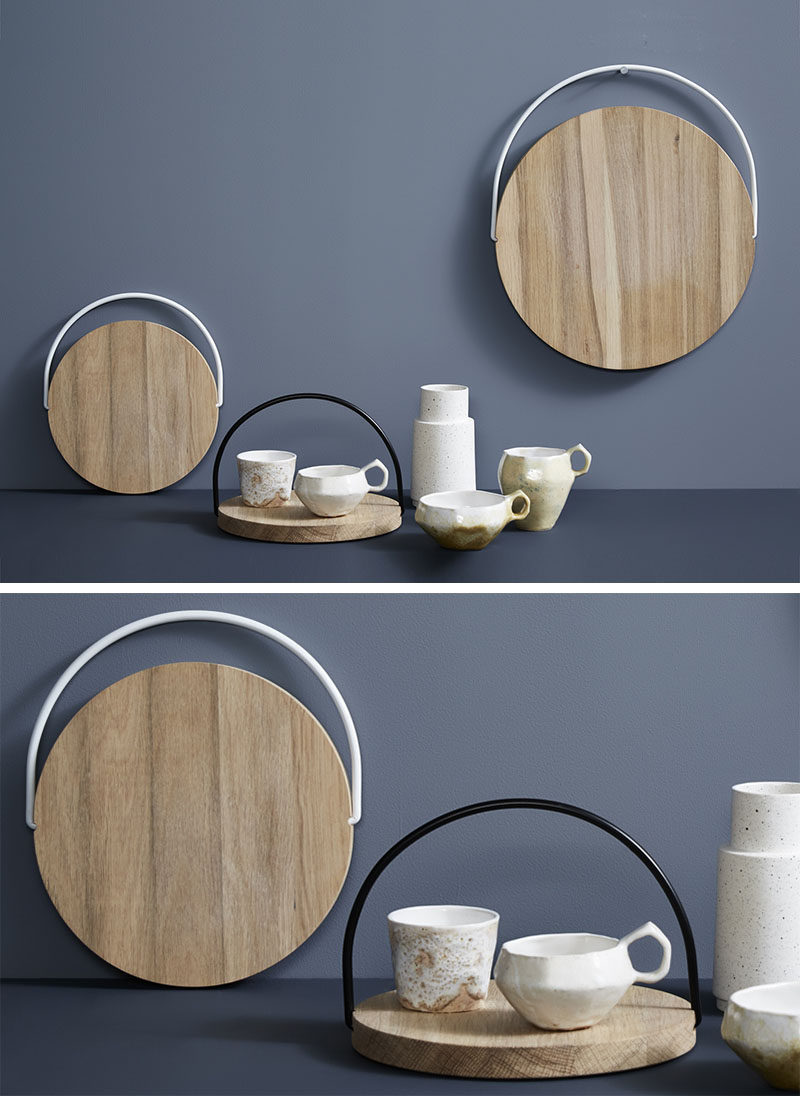 Loop Tray designed by Julie Tolvanen. Manufactured by Woud.
9. These circular wood trays with a small handle are just the right size for gripping, and they fit perfectly inside each other to allow you to use them stacked or store them conveniently when they're not being used.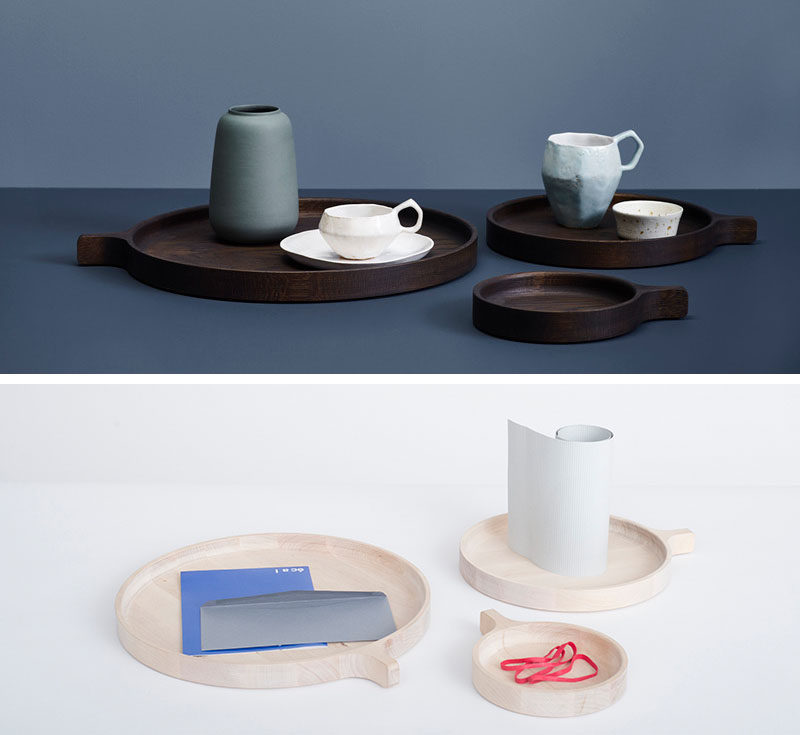 Wood trays designed by Madebywho. Manufactured by Woud.
10. Ash wood has been wrapped around an ash veneer base to create these stackable trays with a simple design reminiscent of traditional Nordic bentwood boxes.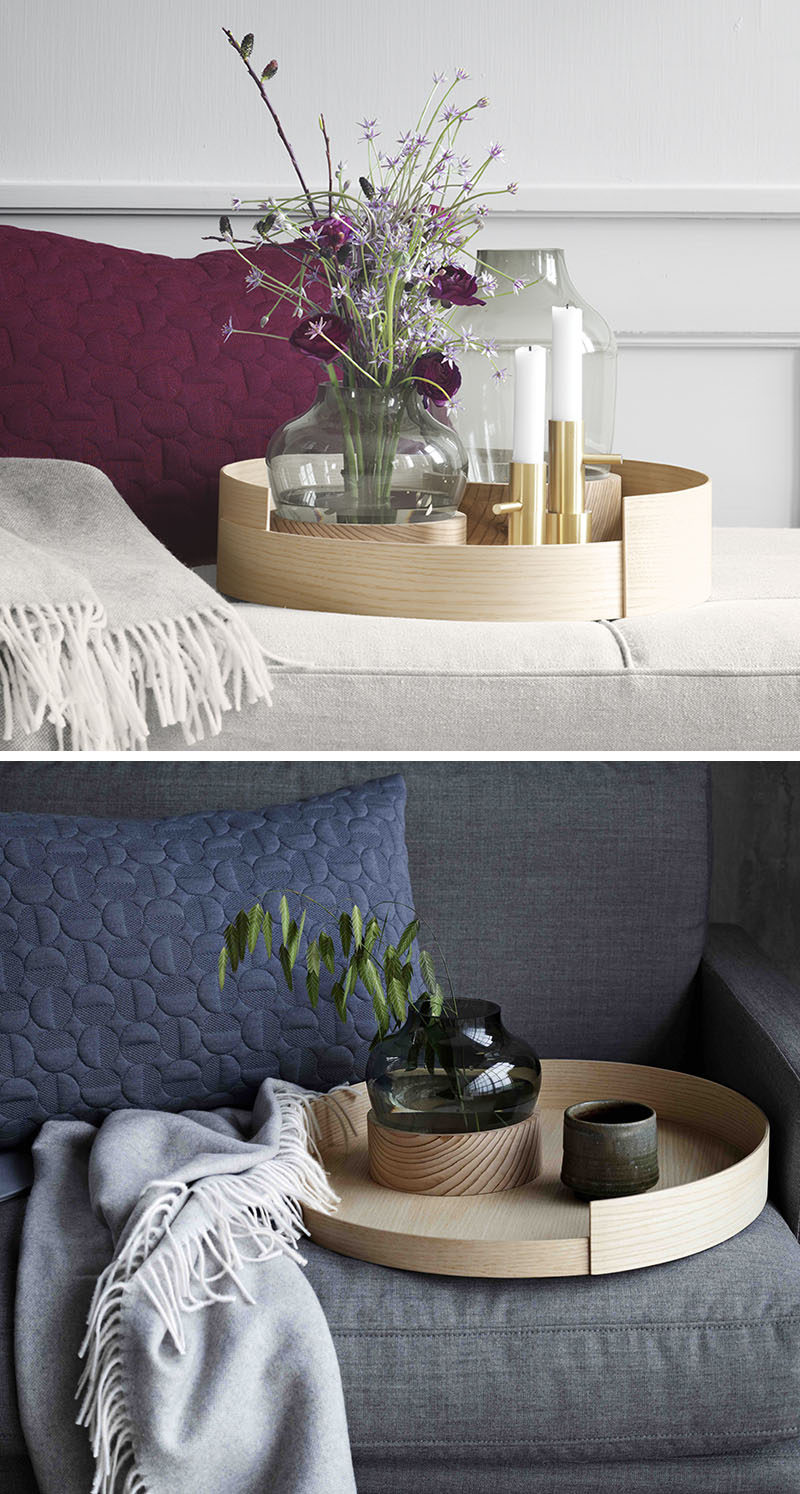 11. This large walnut tray features a ridge in the middle to create two sections that make it easier to keep things separate and organized.
Large Walnut Catch Tray from Alder & Co.