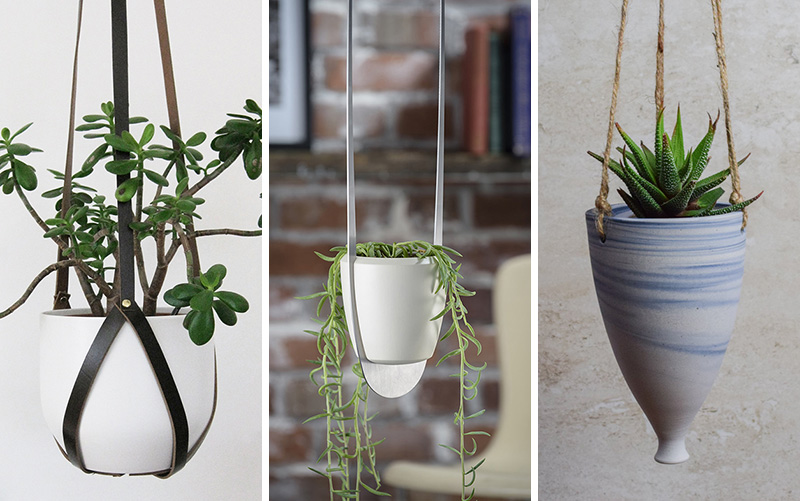 Hanging planters are great to have in your home or work space because they instantly liven up the room you're in. Delicate and modern, these 11 hanging planters are sure to get your green thumb activated…
1. This white geometric planter is made front steel and hangs from a simple leather strap, while the shape of the planter frames the plant as an art piece.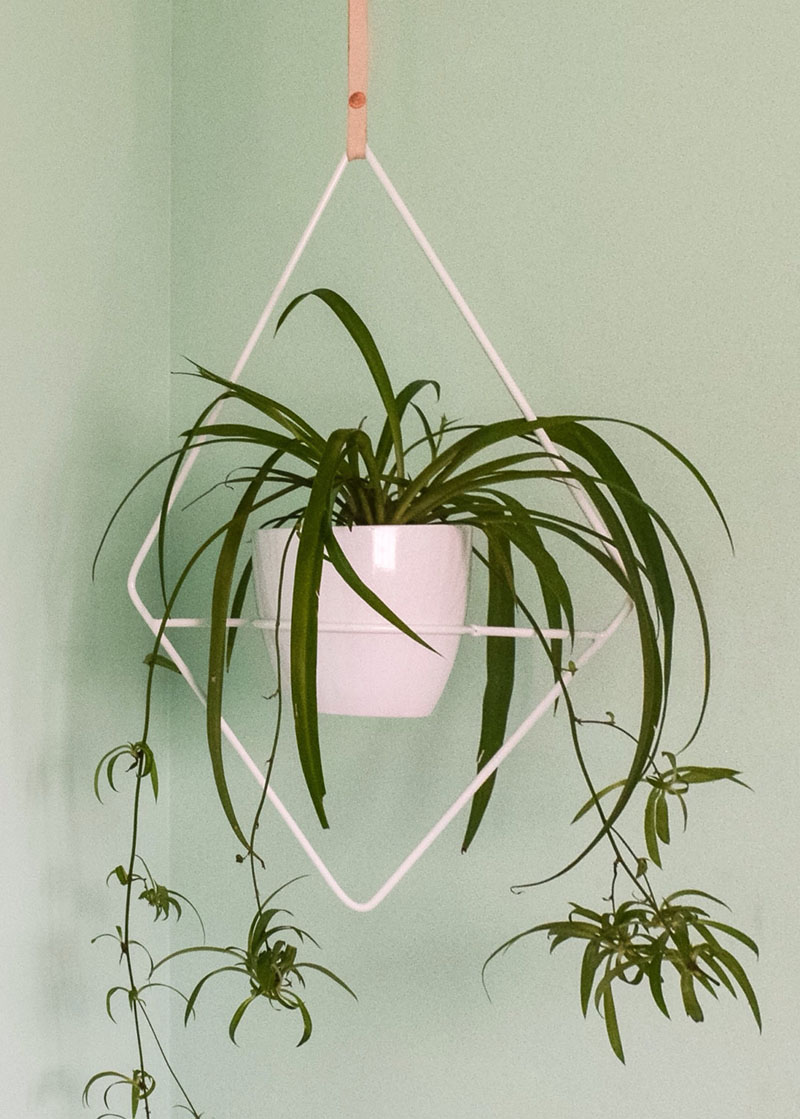 The Fernie – Hanging Planter by BlueCaribou
2. Hand spun on a pottery wheel, this white ceramic planter is inspired by the graphic patterns of Art Deco, and is designed for orchids and hanging air plants.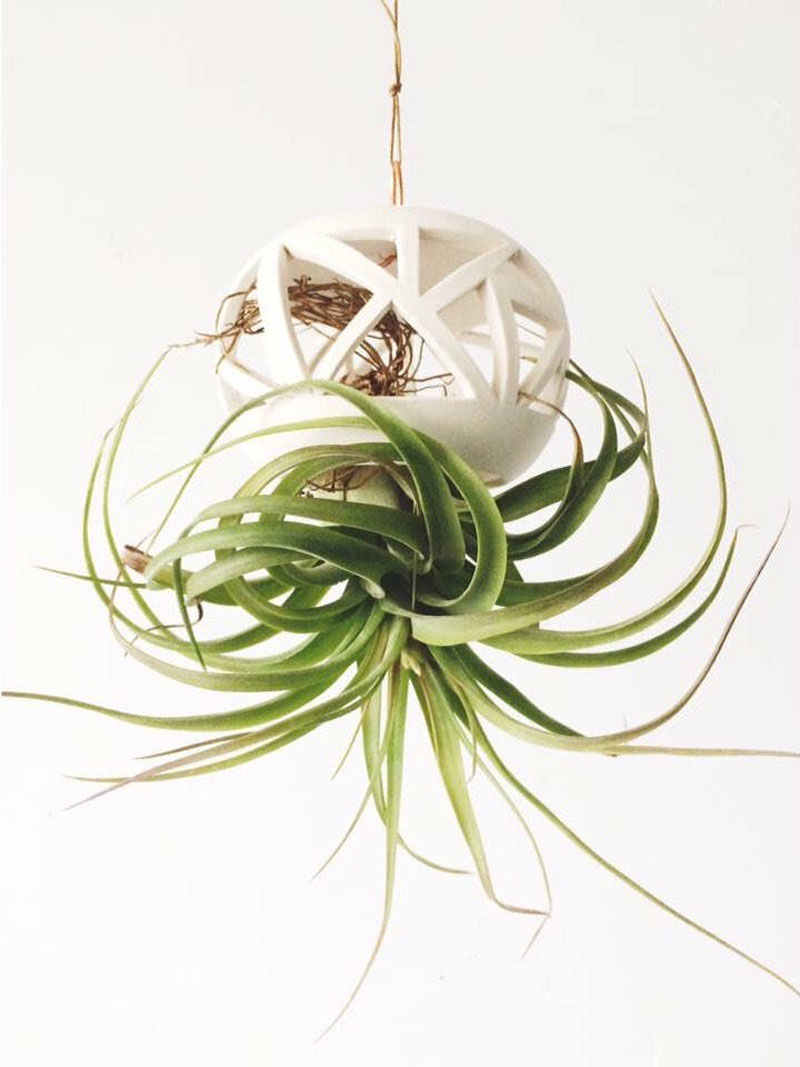 3. Made from recycled tan leather from making belts and handbags, this hanging planter is 3.5 feet (1.1m) long and has brass rivets that can be adjusted to accommodate for the size of a pot.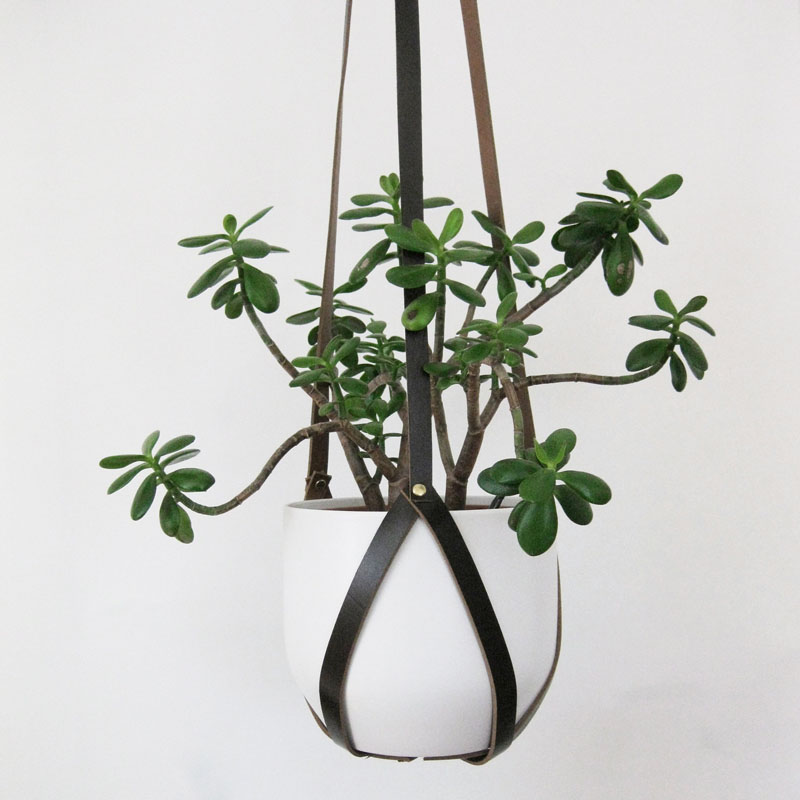 4. Inspired by mid-century design, this brass and gold planter hangs from a natural cotton rope. The hanging planter can be personalized by the choice of pot to suit your home decor.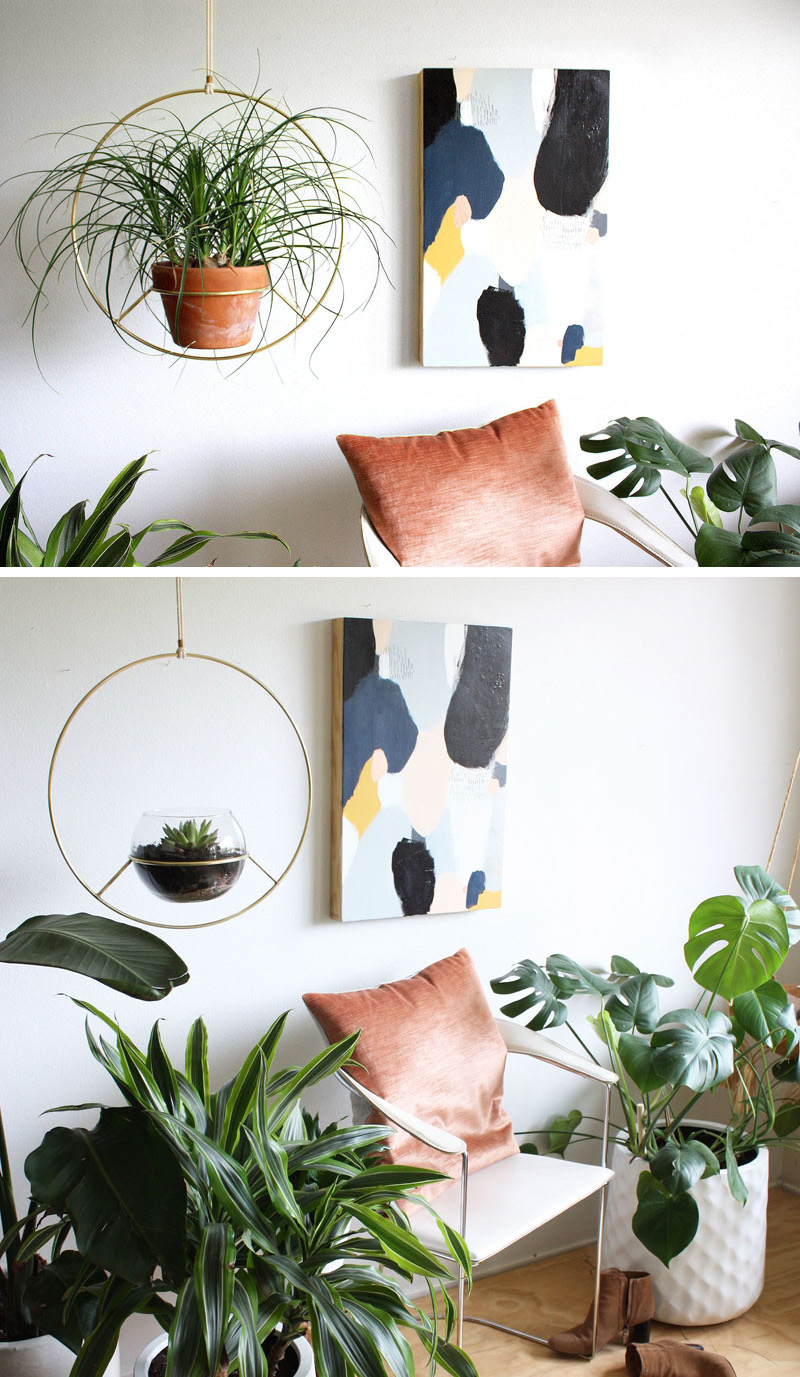 5. These sturdy and modern hanging planters are made from thick, nude vegetable tanned leather, and silver rivets.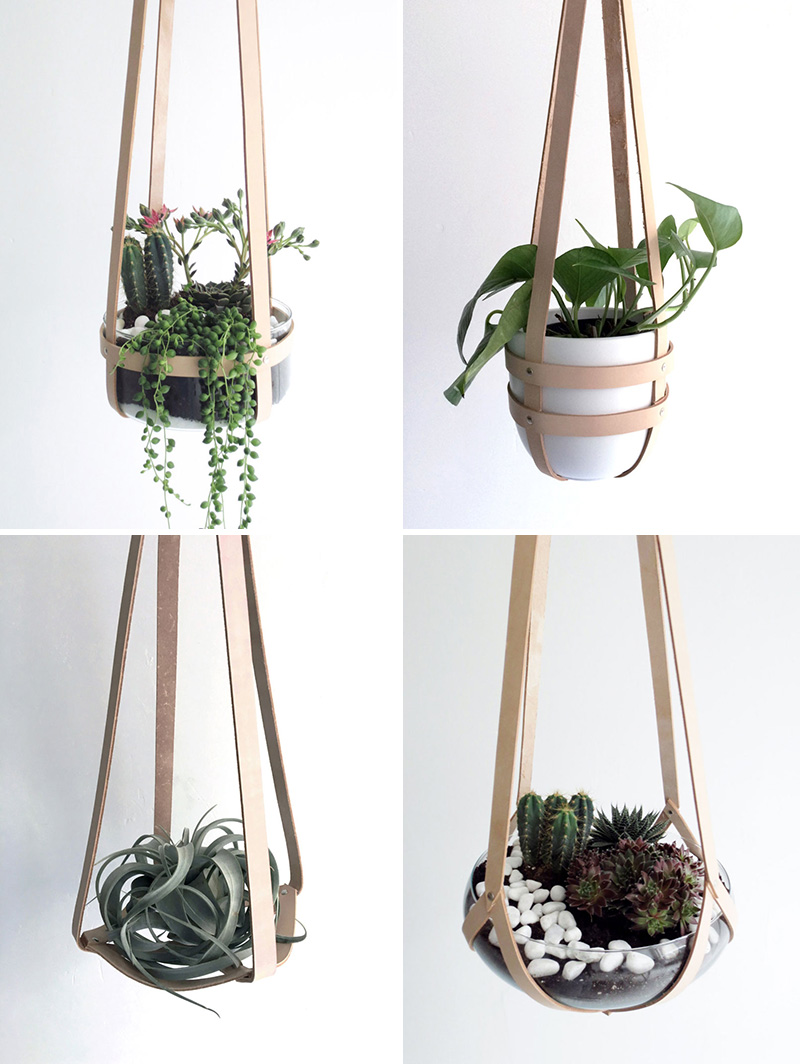 Leather Hanging Planters by YSTMRRW
6. These delicate and minimal hanging planters are made from brushed stainless steel and would suit an empty corner.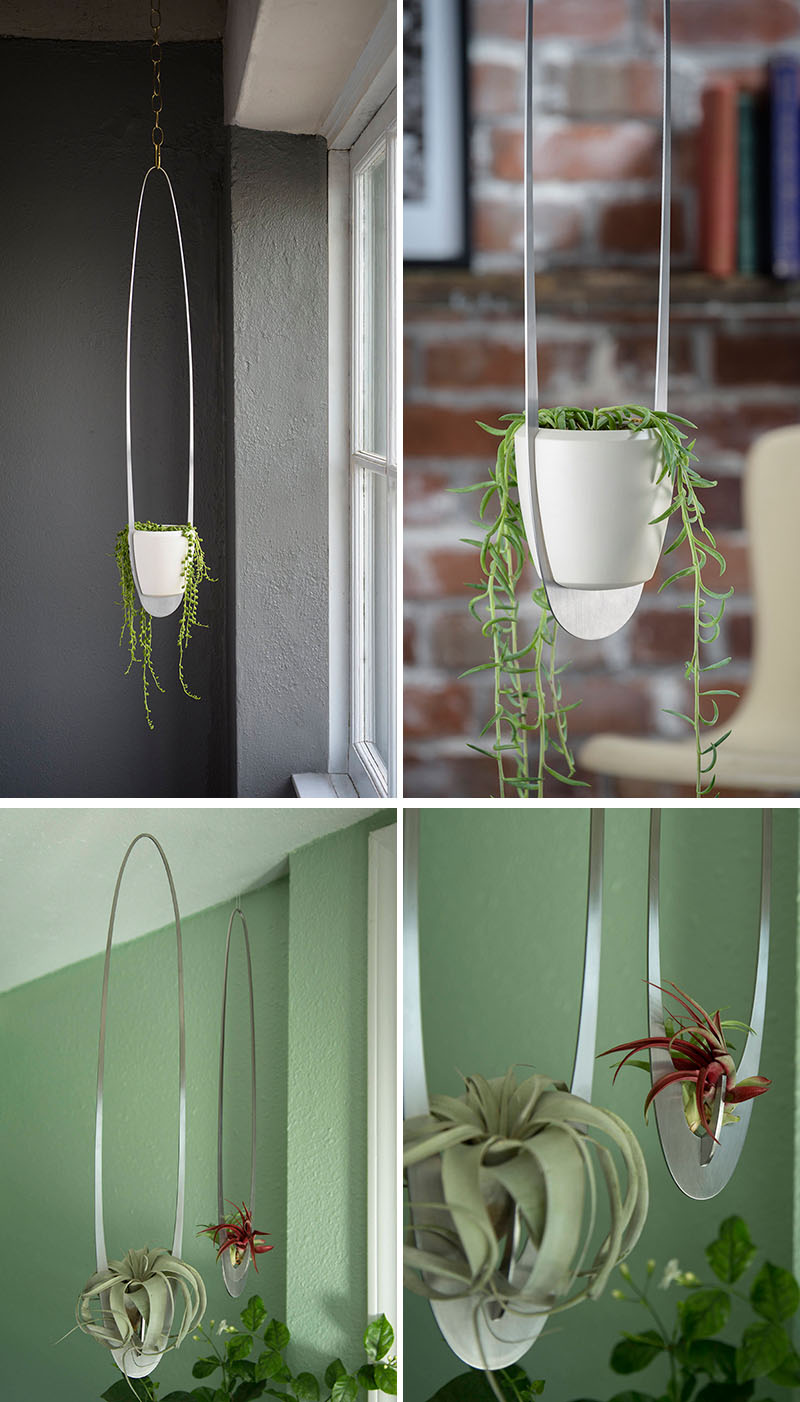 The Groove and Air Groove hanging planters by Epekho.
7. This cone-shaped concrete planter is hung from rope, and is ideal for when you want to add an industrial touch to any interior.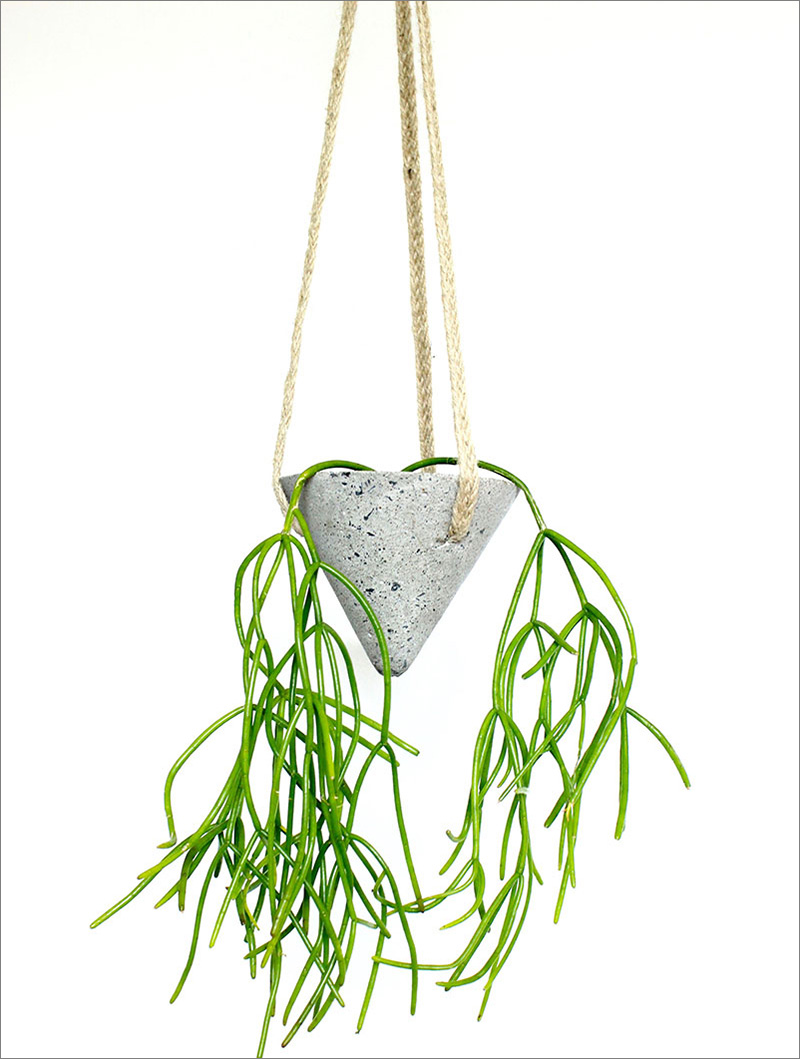 Hanging Concrete Planter by Kokoro House
8. Small in size, this mini hanging planter is perfect for succulents or cacti. The white ceramic pot with colorful spots is inspired by both, Scandinavian and Kawaii styles.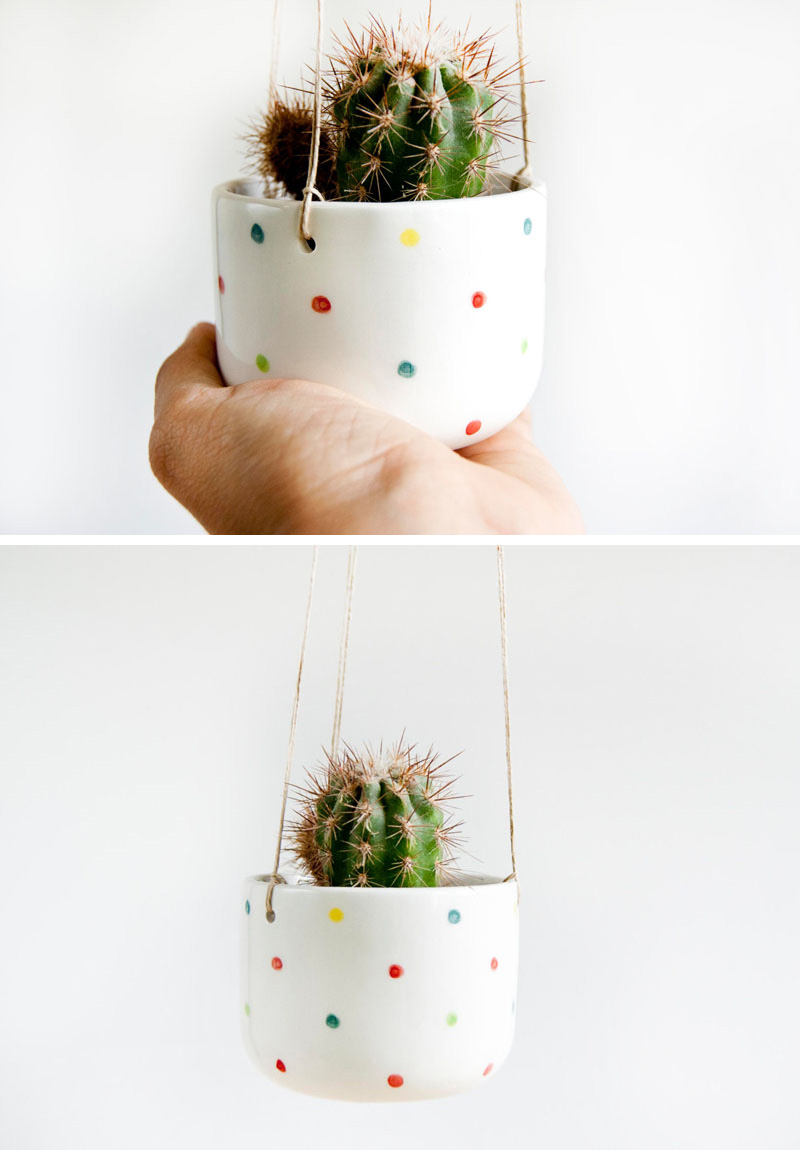 9. Vintage inspired, these hanging planters are made from hand-turned cork and natural leather lace.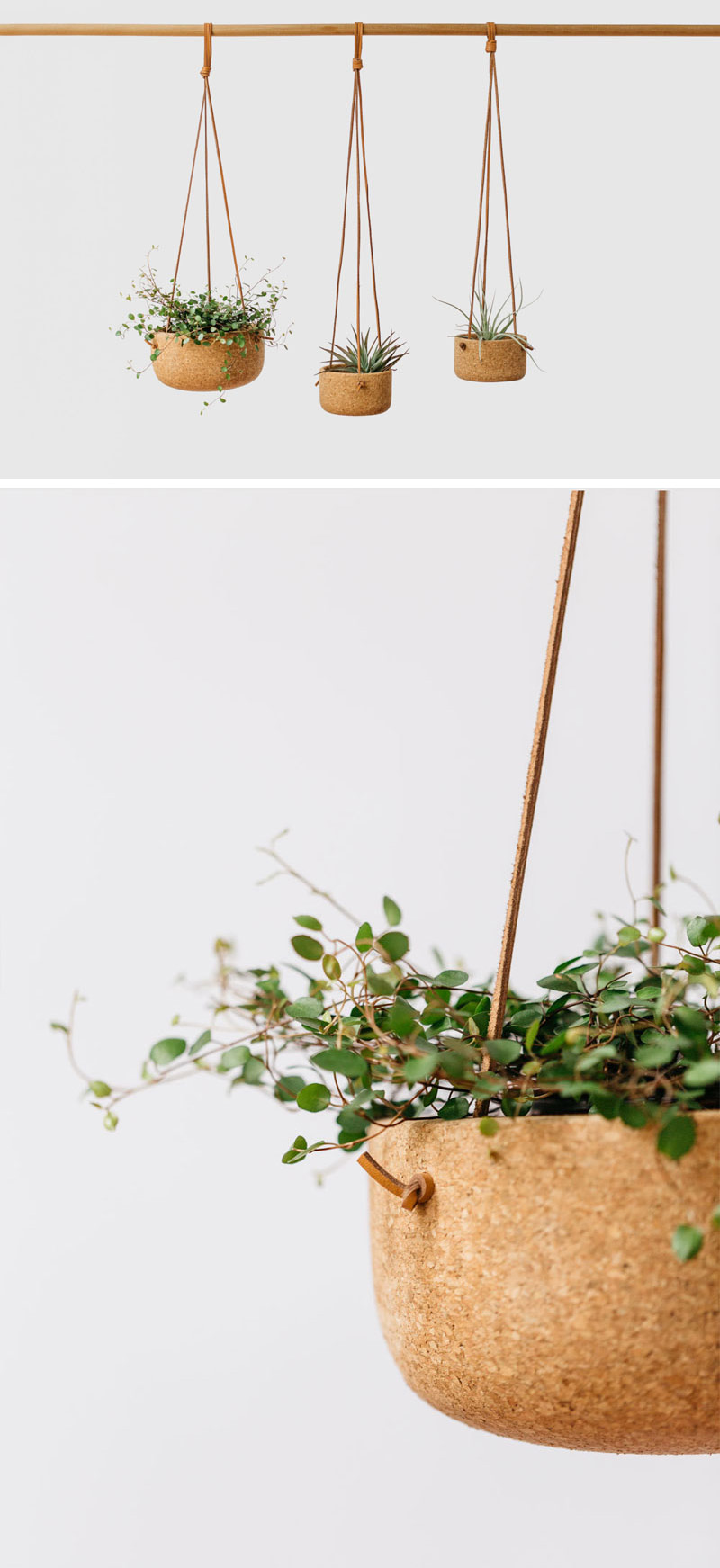 10. This blue and white ceramic hanging planter has a elongated shape and a marble effect.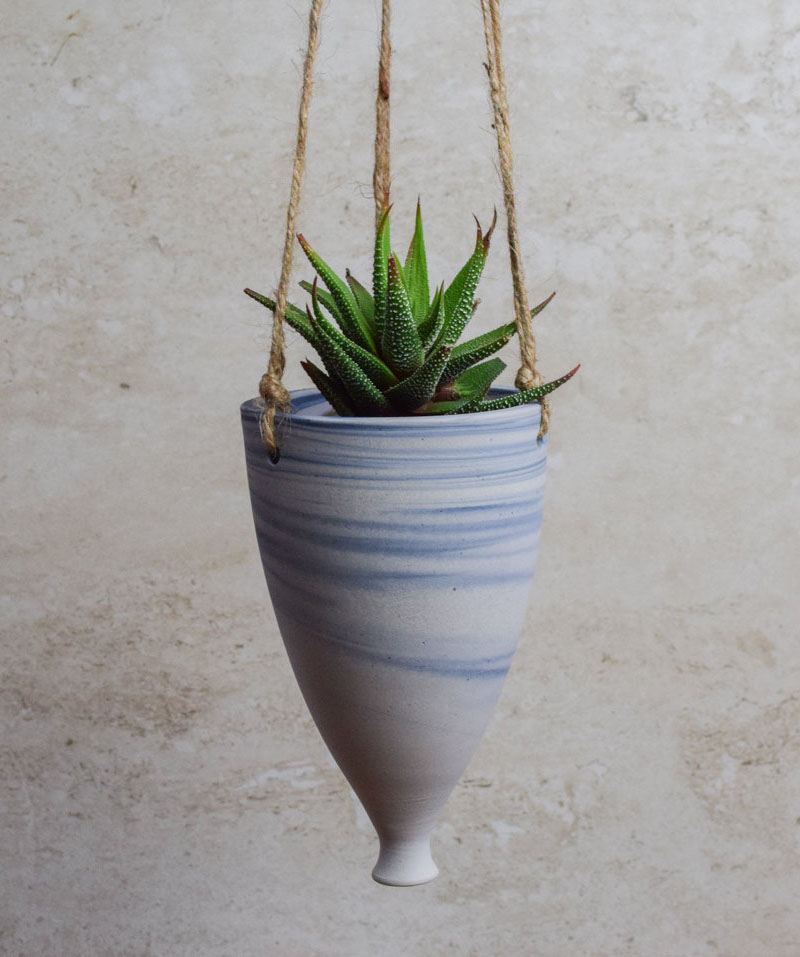 11. Fun and whimsical, this person-shaped white ceramic hanging planter is the ultimate home for a small plant, and lets you choose the hairstyle for your planter.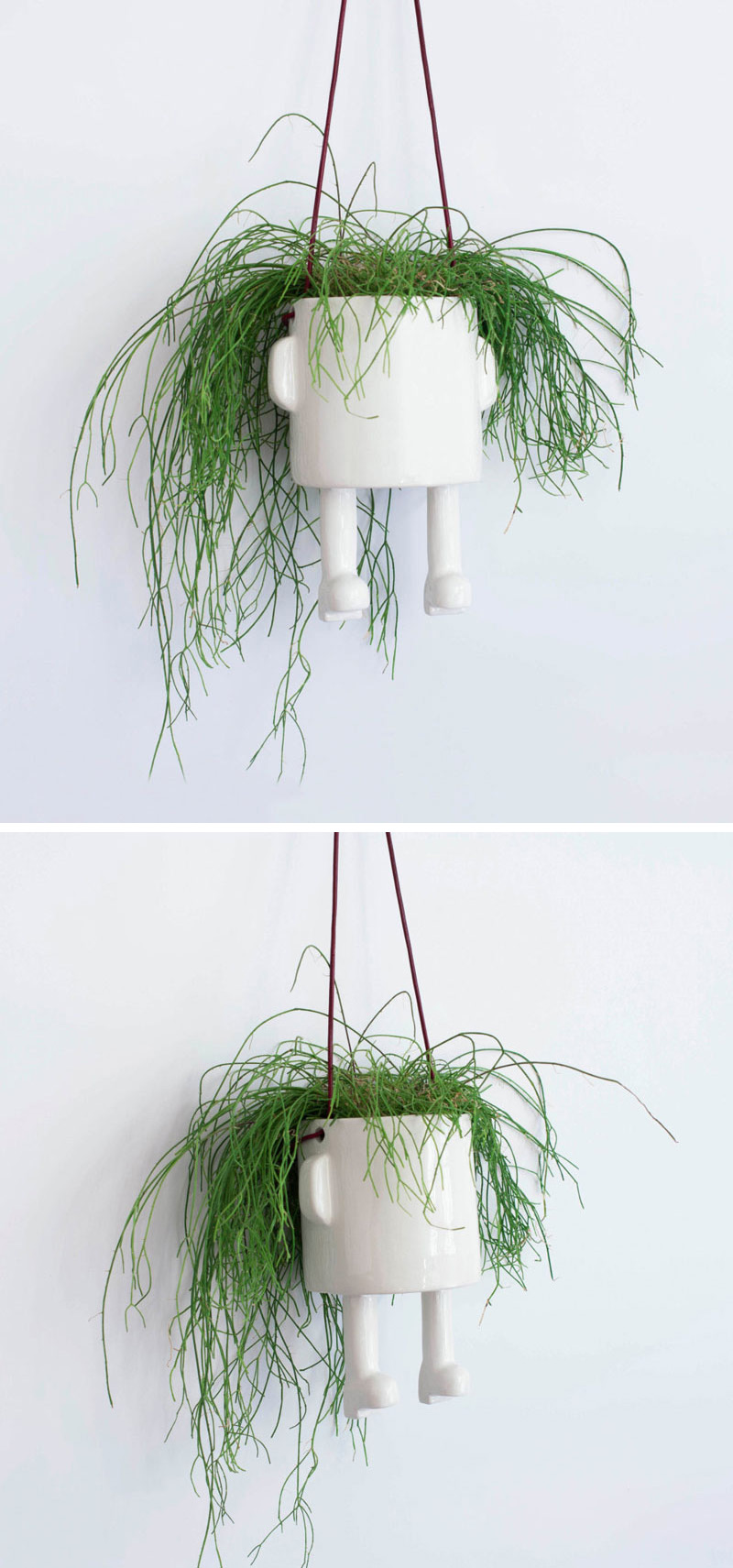 Hanging planter in the Wacamole Collection by Madriguera Workshop