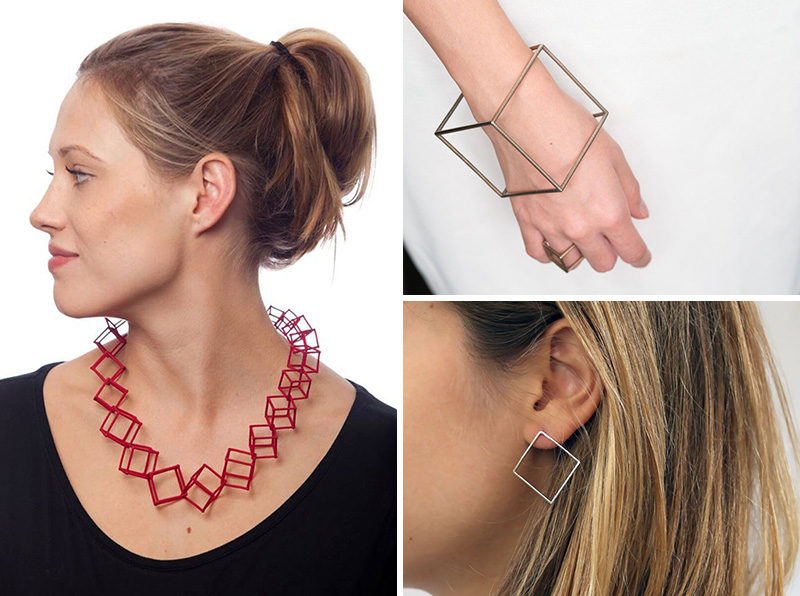 Wearing geometric jewelry is a fun way to show off your personality and your creativity. Here are 11 pieces of geometric jewelry to be worn on your neck, wrist, fingers, and ears that will add modern crisp lines to your look.
1. These bright red colorful cube necklaces are made from 3D printed nylon dyed in fun colors to create unique pieces of geometric jewelry.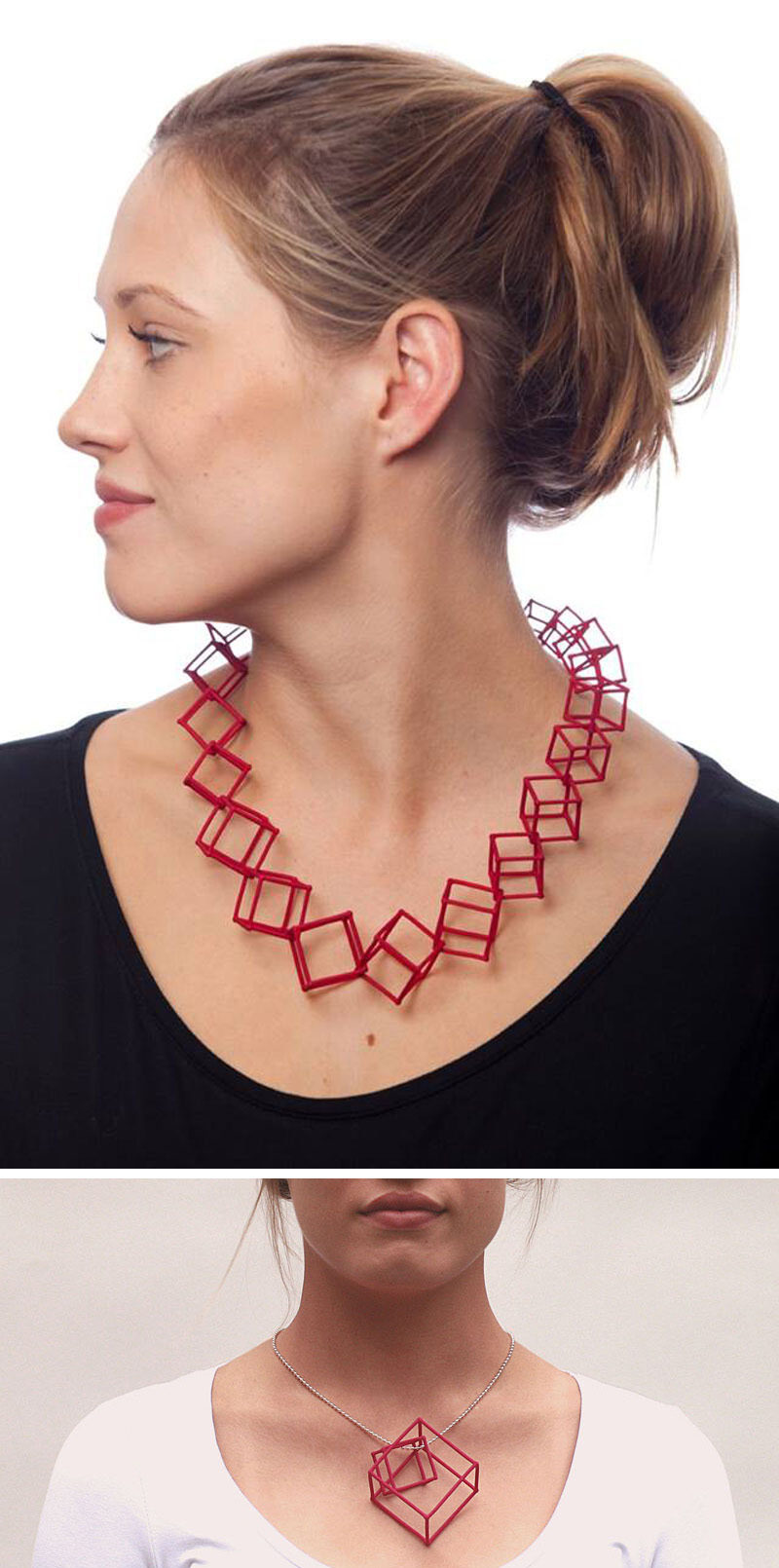 Colorful 3D Nylon necklaces designed by Elizabete Ludviks
2. Colored circles and squares connected by black rectangles, give this necklace a distinctive geometric look that's both simple and artistic.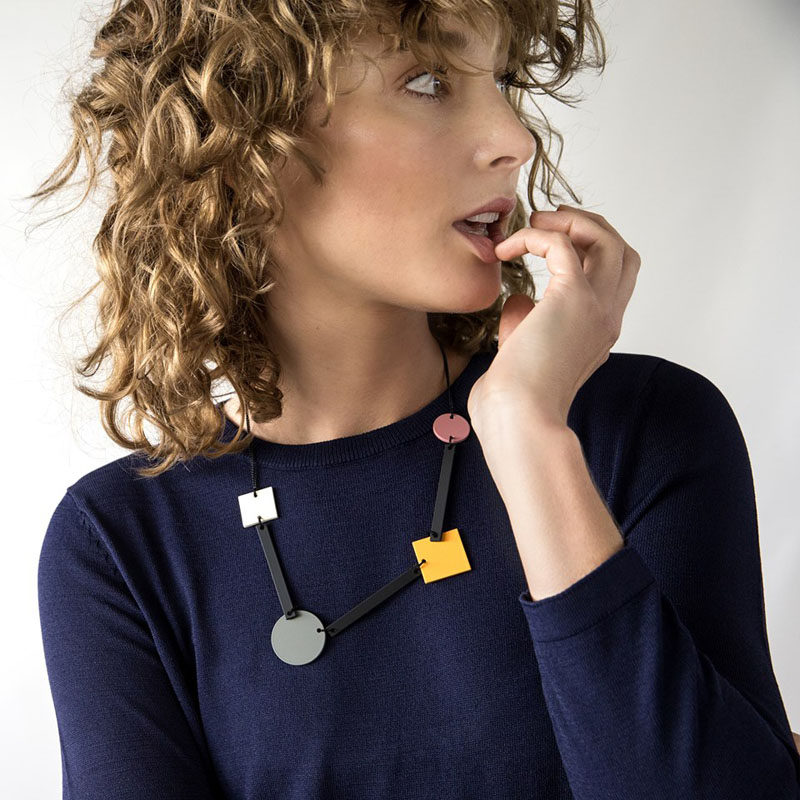 Pop Art Collar Necklace from Oliver Bonas
3. Traditional himmelis inspired this geometric necklace that looks great paired with other himmeli-inspired jewelry or on it's own.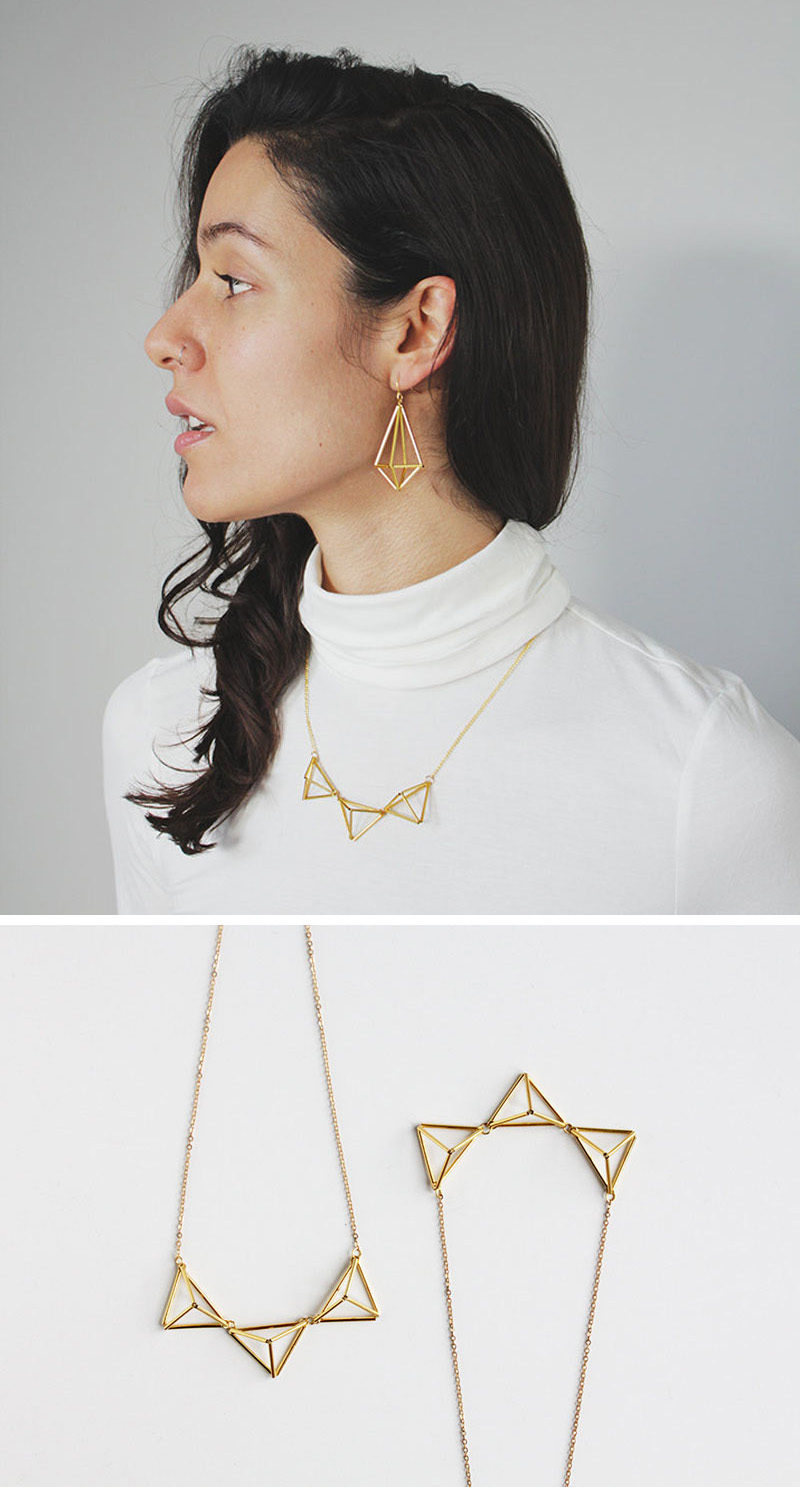 Himmeli inspired geometric bunting necklace from Almost Done.
4. This geometric bracelet makes a modern statement on your wrist and is a simple way to dress up an outfit.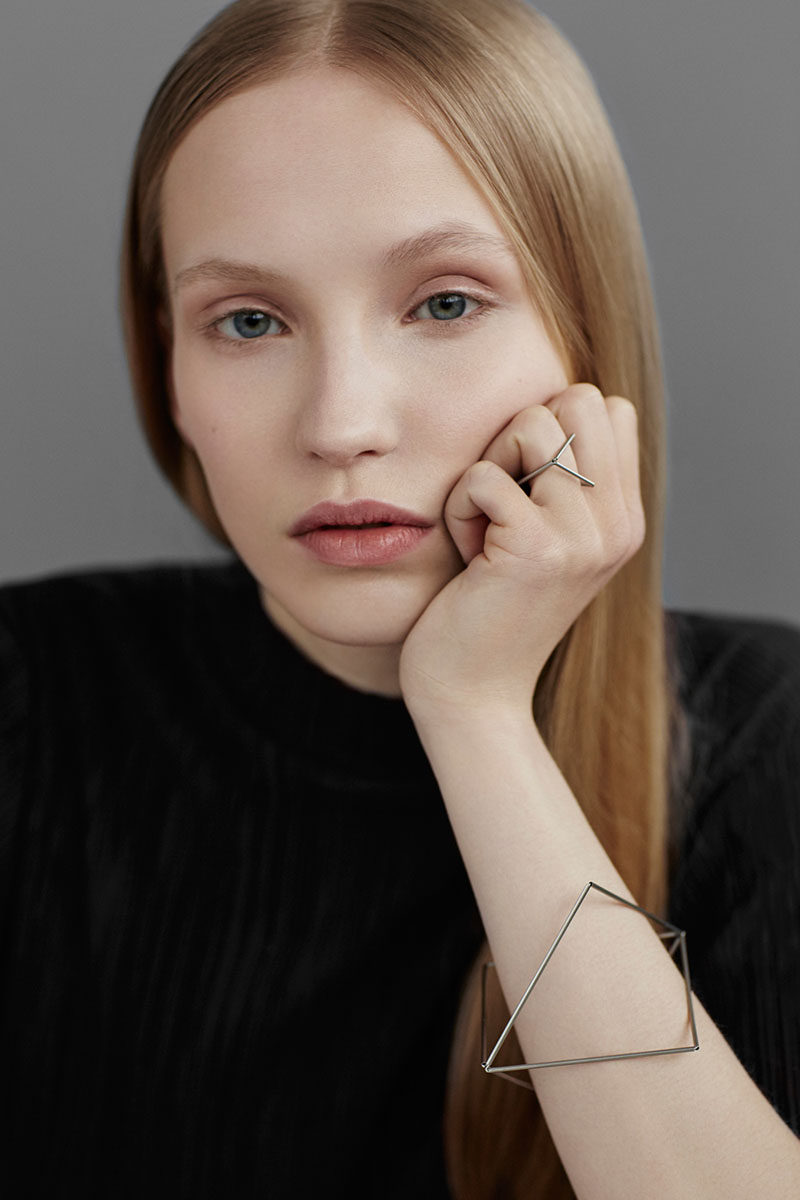 Right Line collection from Agata Bielen. Photography by Malgorzata Turczynska.
5. Printed using stainless steel powder, this 3D printed bracelet comes out looking like a perfect silver cube.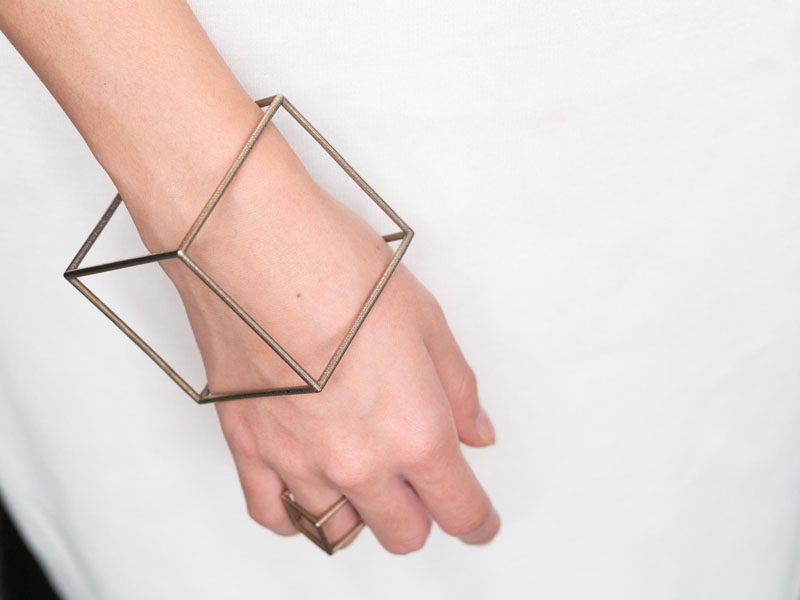 Cube Bracelet from Alminty3D.
6. These geometric bangles are made from laser cut plexiglass and hand sanded to make each one slightly different, keeping the collection unique.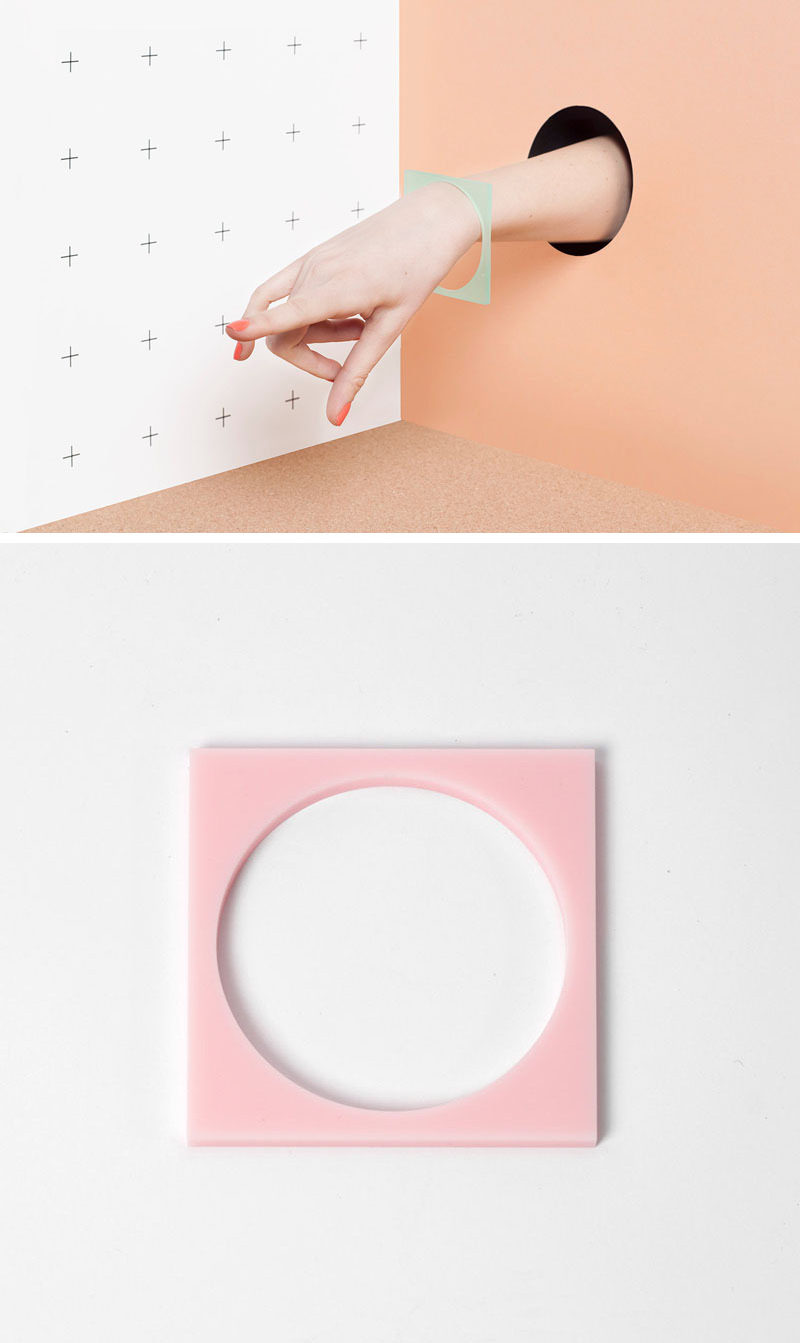 Modern Geometric cuff from Etsy
7. Delicate and geometric, these rings can be worn on the same hand at the same time, or stacked for a unique arrangement.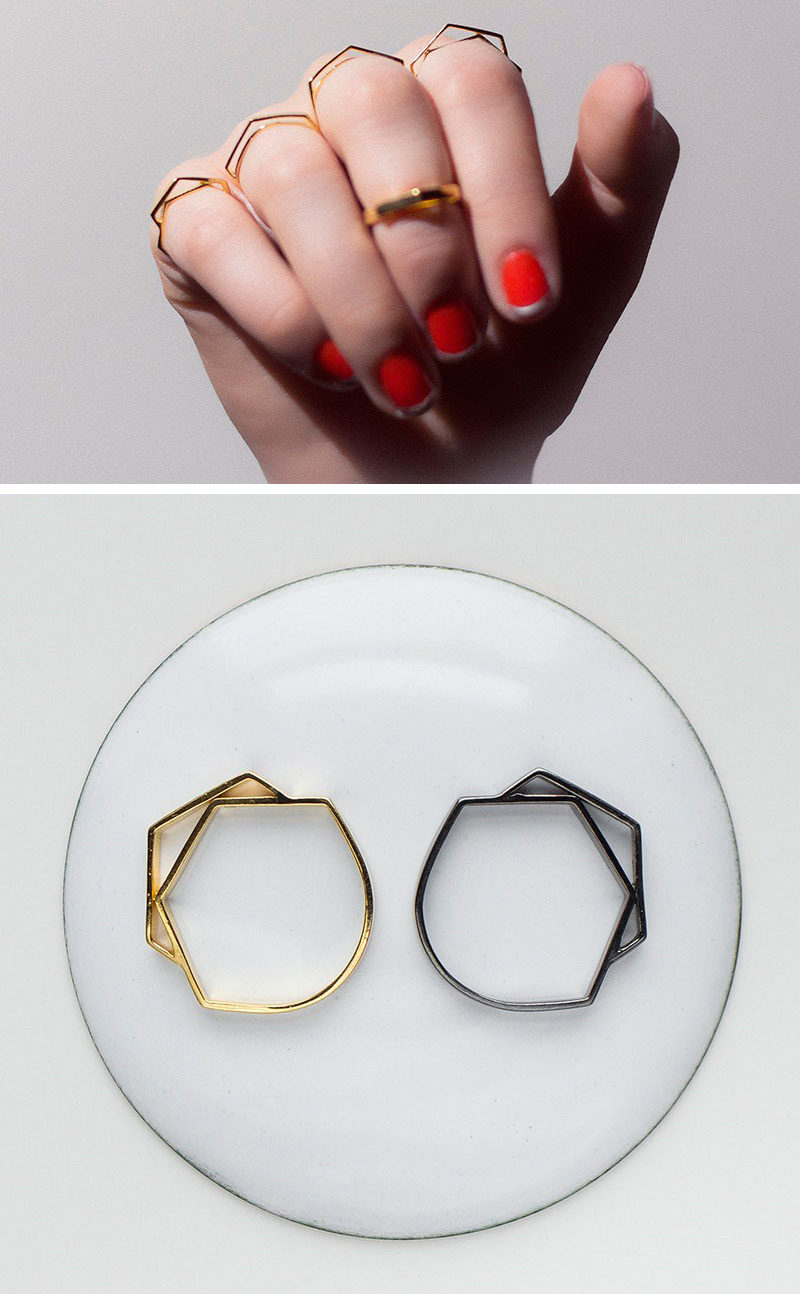 Pollux Ring by Winnow.
8. Hexagon stacking rings are the perfect addition to the fingers of geometric loving minimalists.
9. These icosahedron studs are made of 20 perfect triangular faces making each earring symmetrical, geometrically correct, and stylish.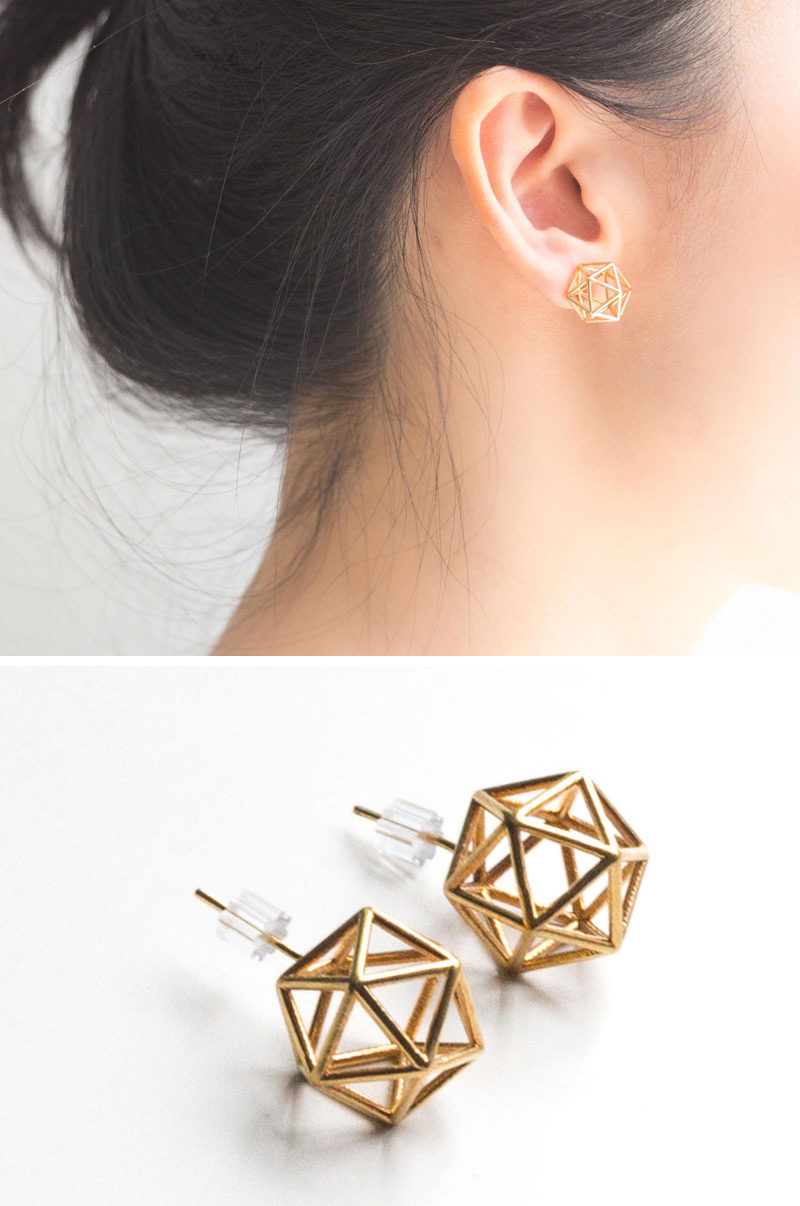 Icosahedron Geometric Studs from Alminty3D.
10. These square earrings take the basic geometric shape of the square and turn it into a stylish and classic piece of jewelry.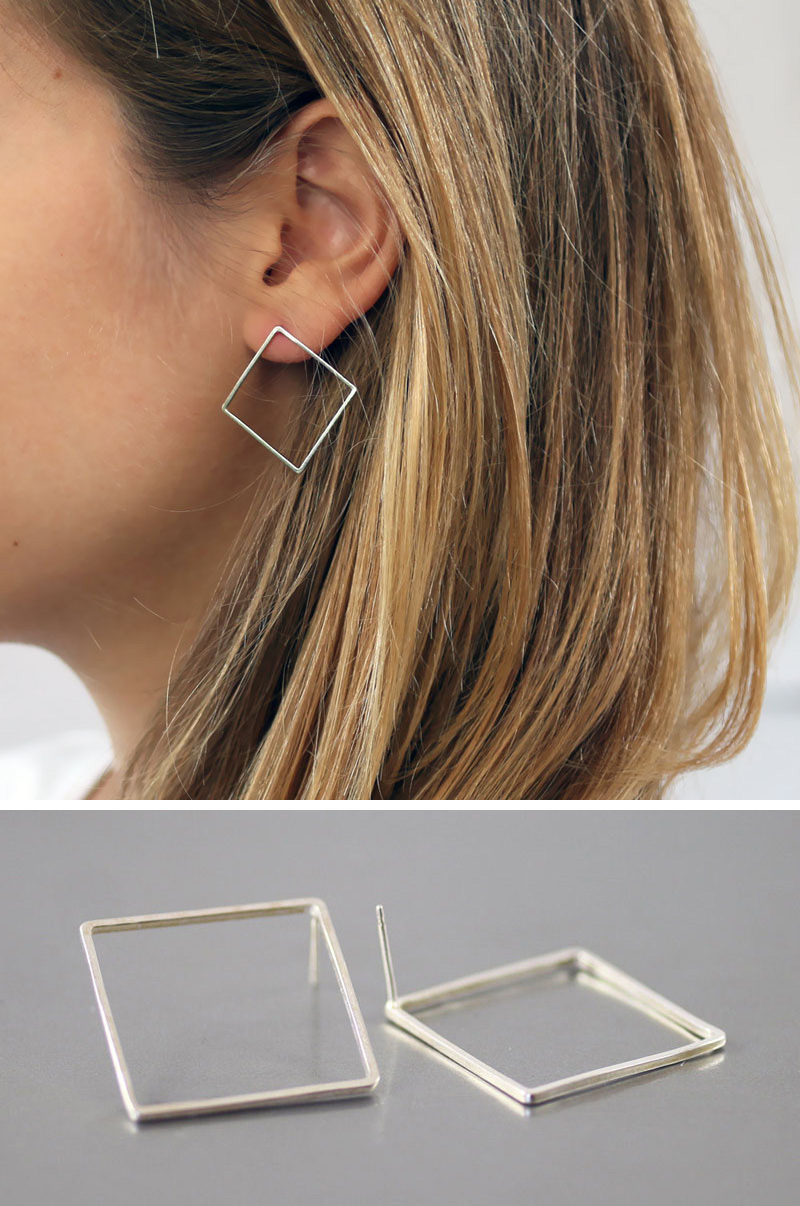 11. Inspired by the clean lines of the pyramid shape, these simple earrings add a geometric touch to any outfit while maintaining a minimalist look.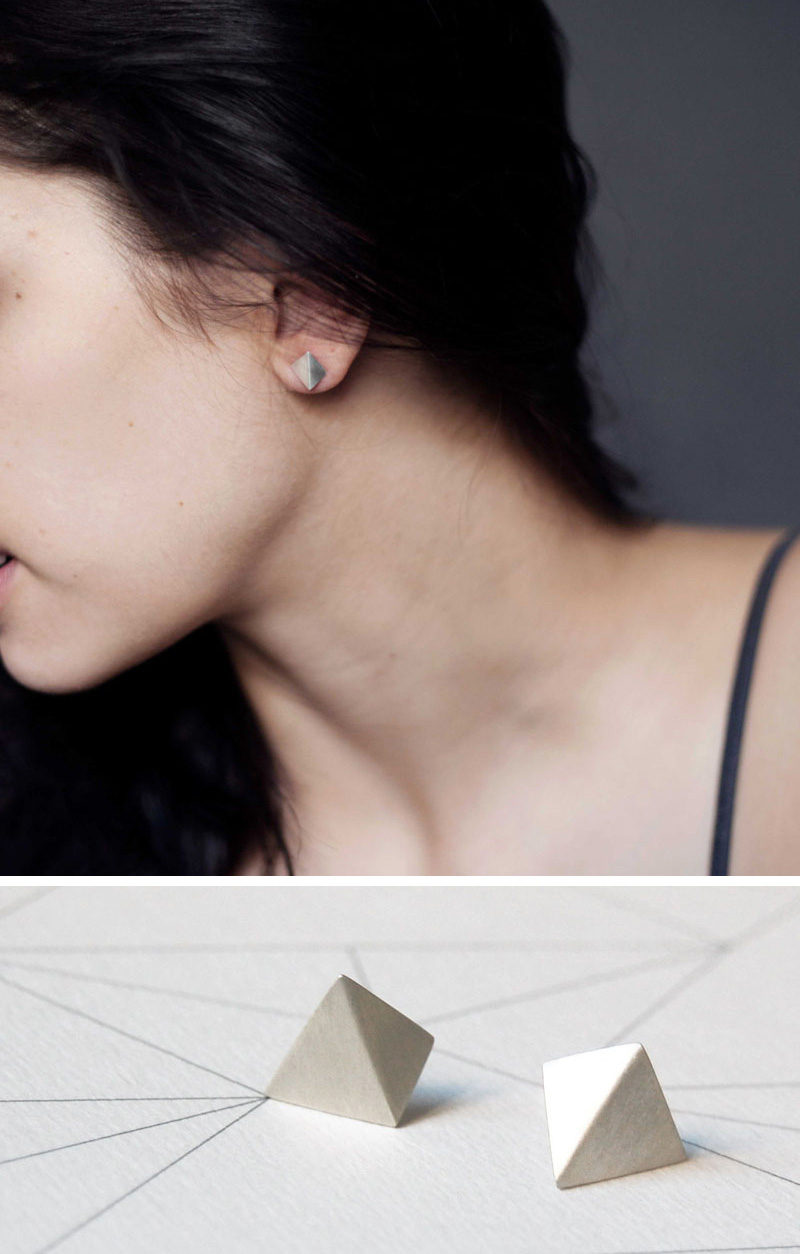 Silver geometric stud earrings from AgJc