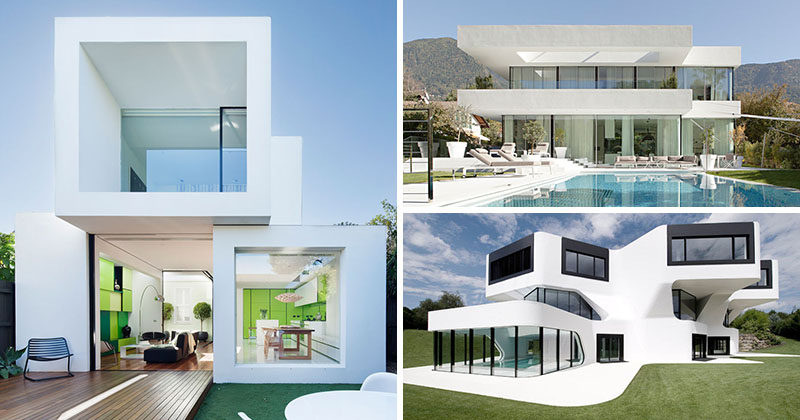 Few things look cleaner than a brilliant crisp white. While it may look bold, houses with an all white exterior are the ultimate way to make a statement and create a super modern looking home.
Here are 11 examples of houses with white exteriors that look clean, modern, and stand out from the crowd.
---
1. This house looks like it's been made by stacking white blocks on top of each other to create a modern, open living space.
---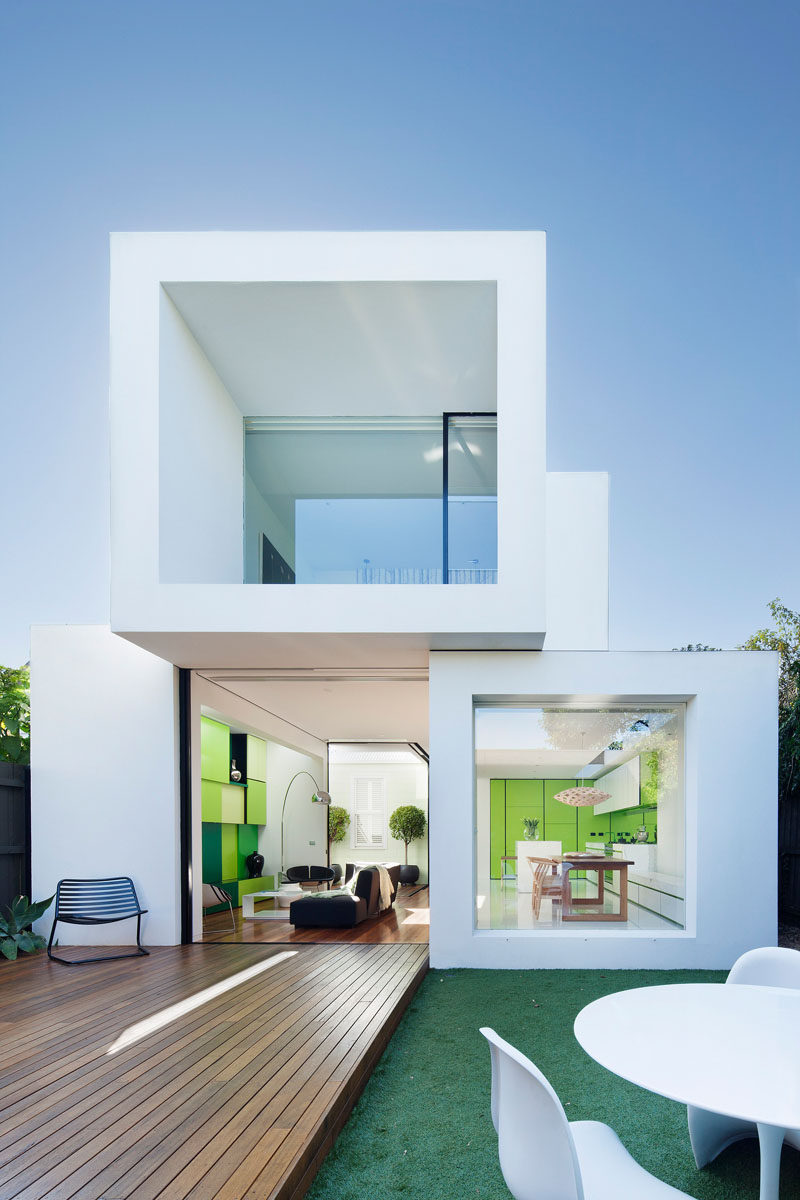 ---
2. The curved lines and pops of black against this large white house give it a clean, futuristic look.
---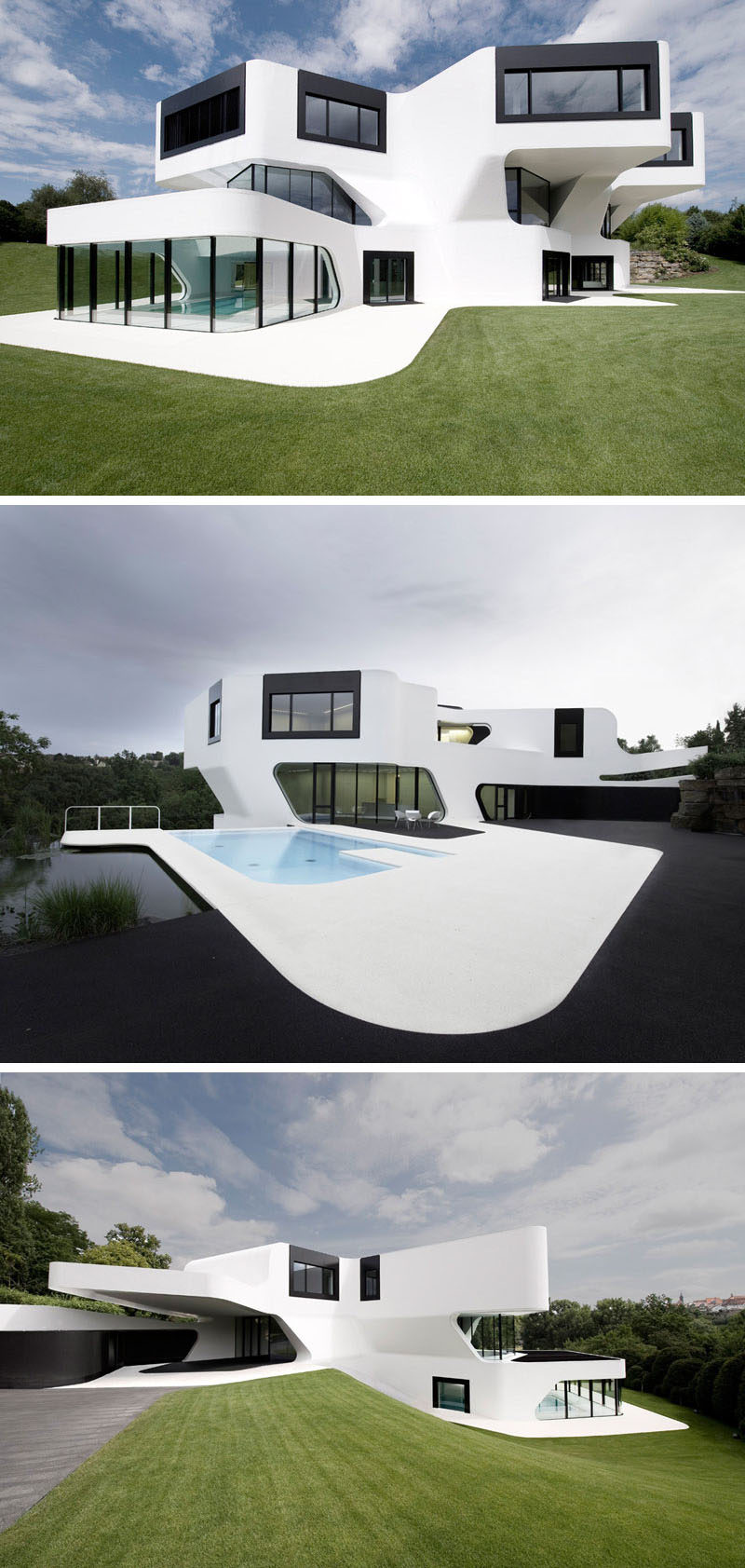 ---
3. Walls of windows break up the all white exterior of this modern family home.
---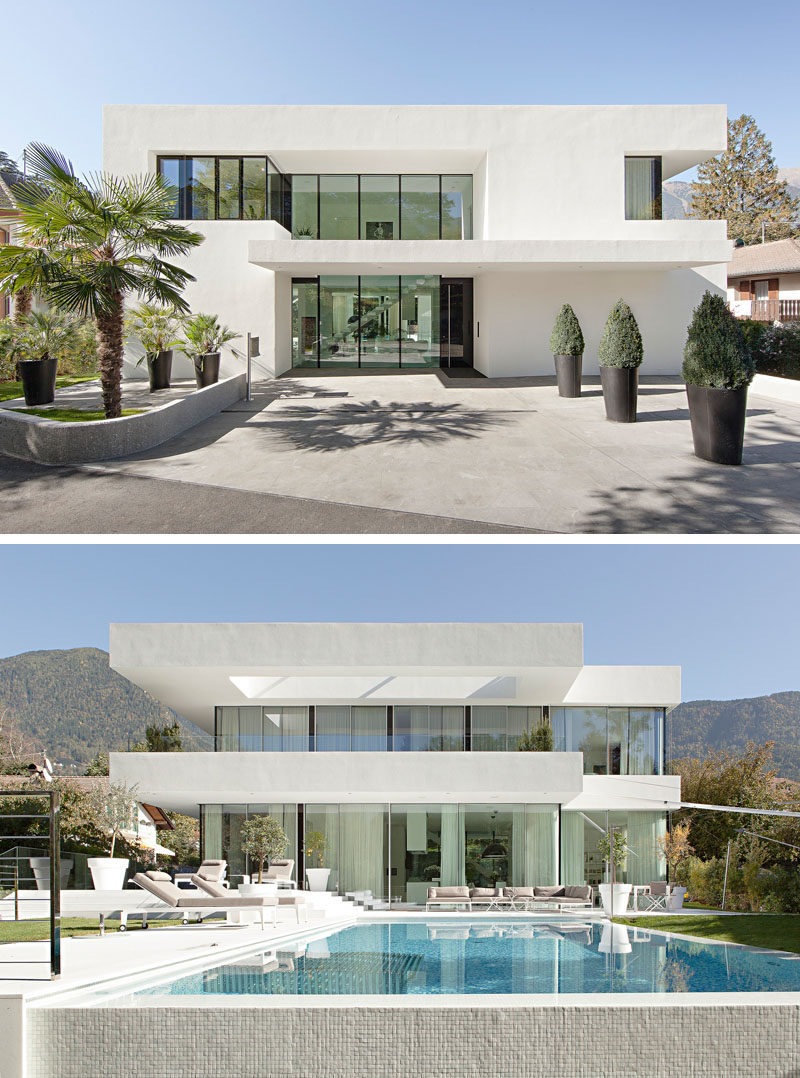 ---
4. The bright white exterior of this angular home gives it a clean look and sets it apart from the other houses around it.
---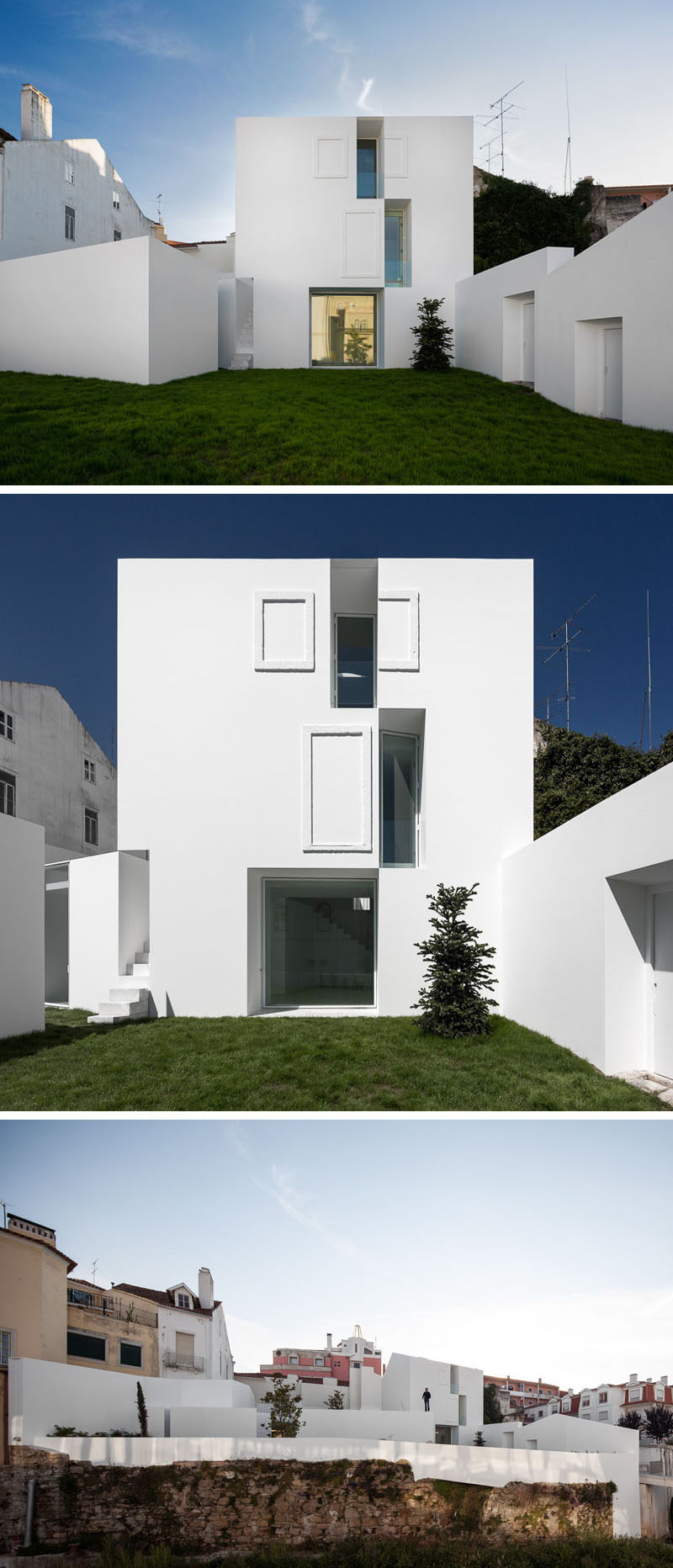 ---
5. Black window frames and balconies create a striking contrast against the white panels covering the exteriors of this row of houses.
---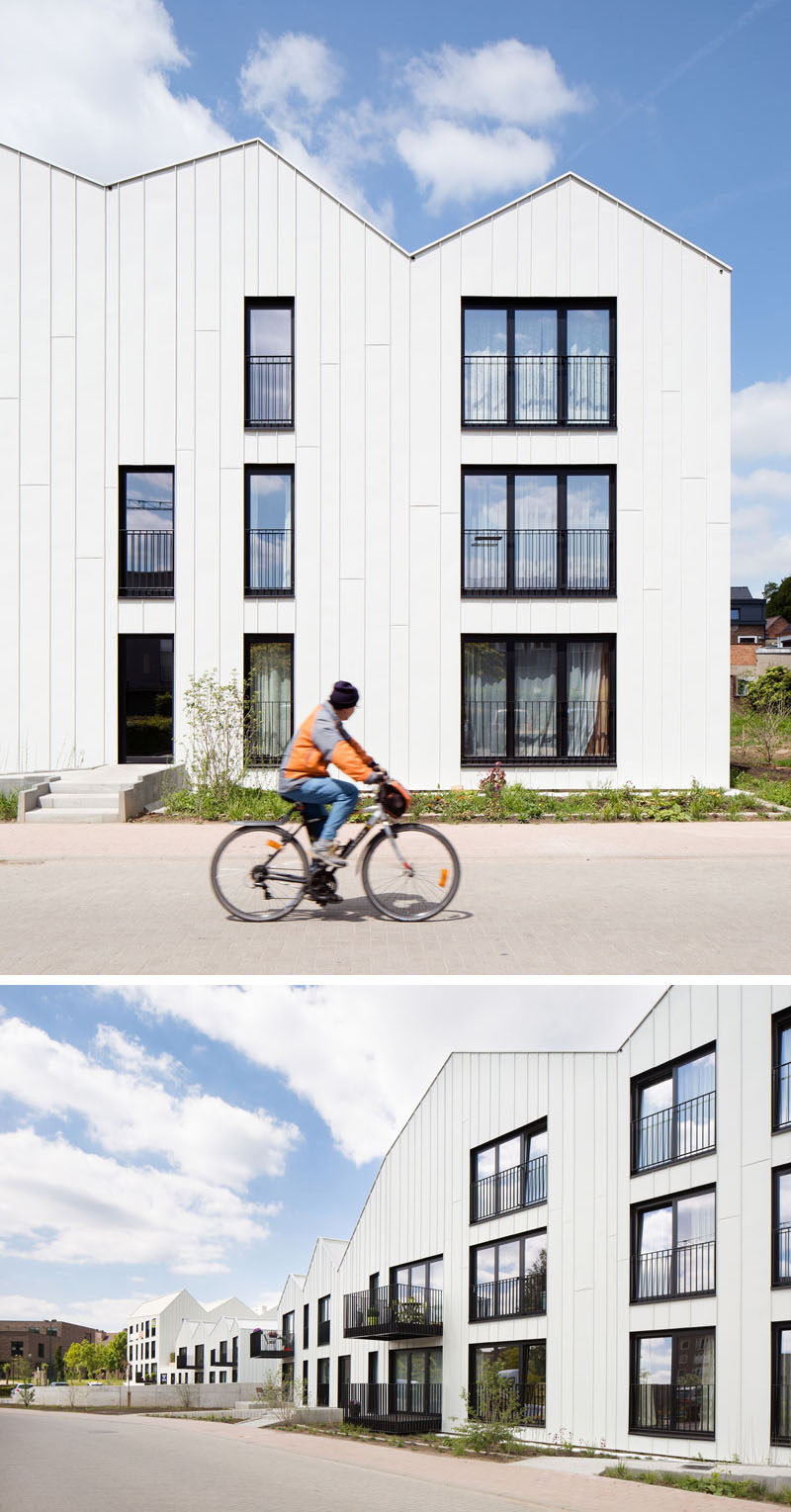 ---
6. Large windows on this bright white house ensure that the inside is just as bright as the outside.
---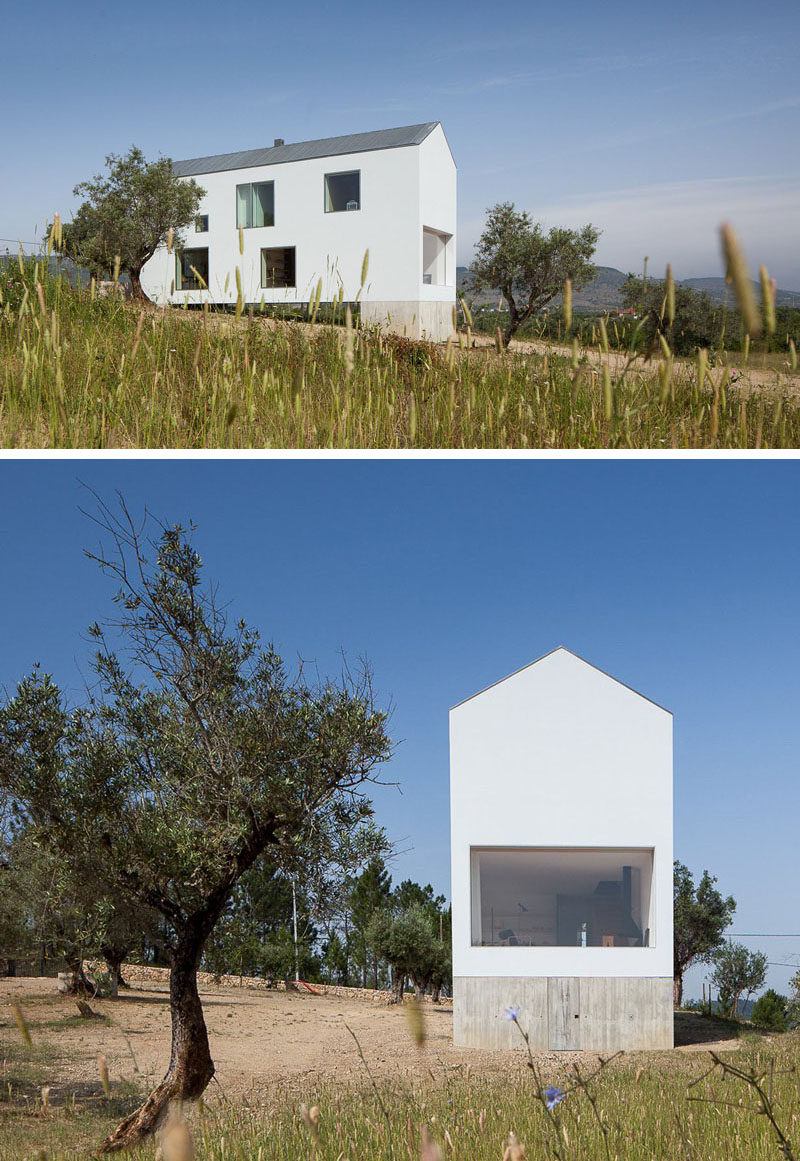 ---
7. The clean lines of this white house and it's position on a cobbled street make it look exceptionally modern.
---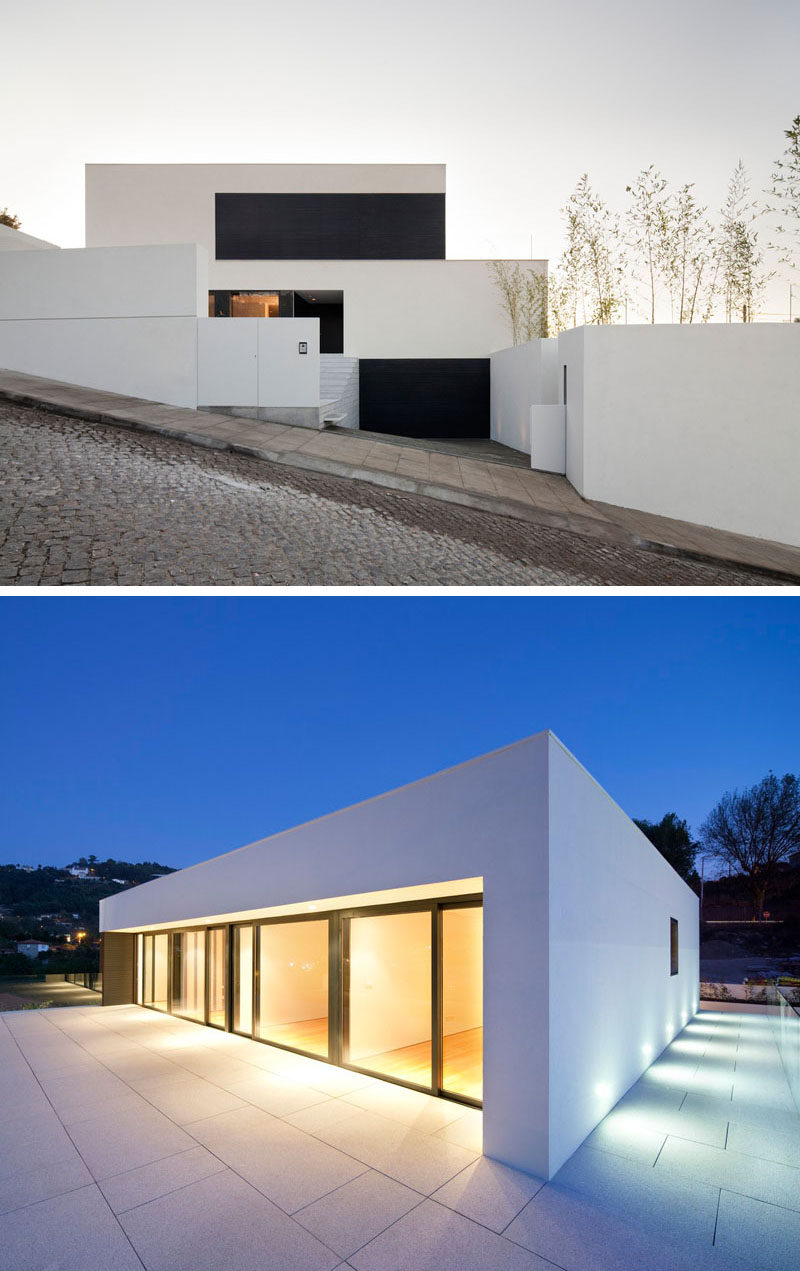 ---
8. Large white walls appear to cut through this large modern home dividing it into a number of white rectangles.
---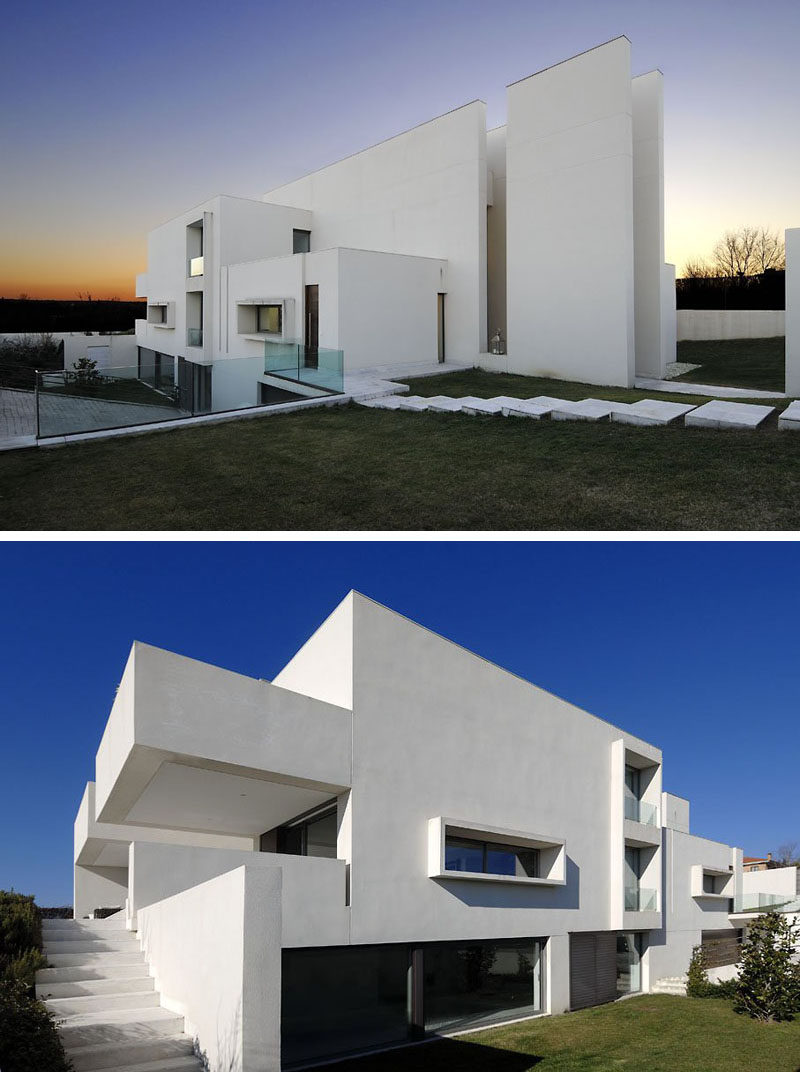 See more photos of this house, here. Designed by A-cero – Joaquin Torres & Rafael Llamazares.
---
9. This white house features a unique glass cutout surrounding the front door area to break up the otherwise all white exterior and brighten up the inside of the home.
---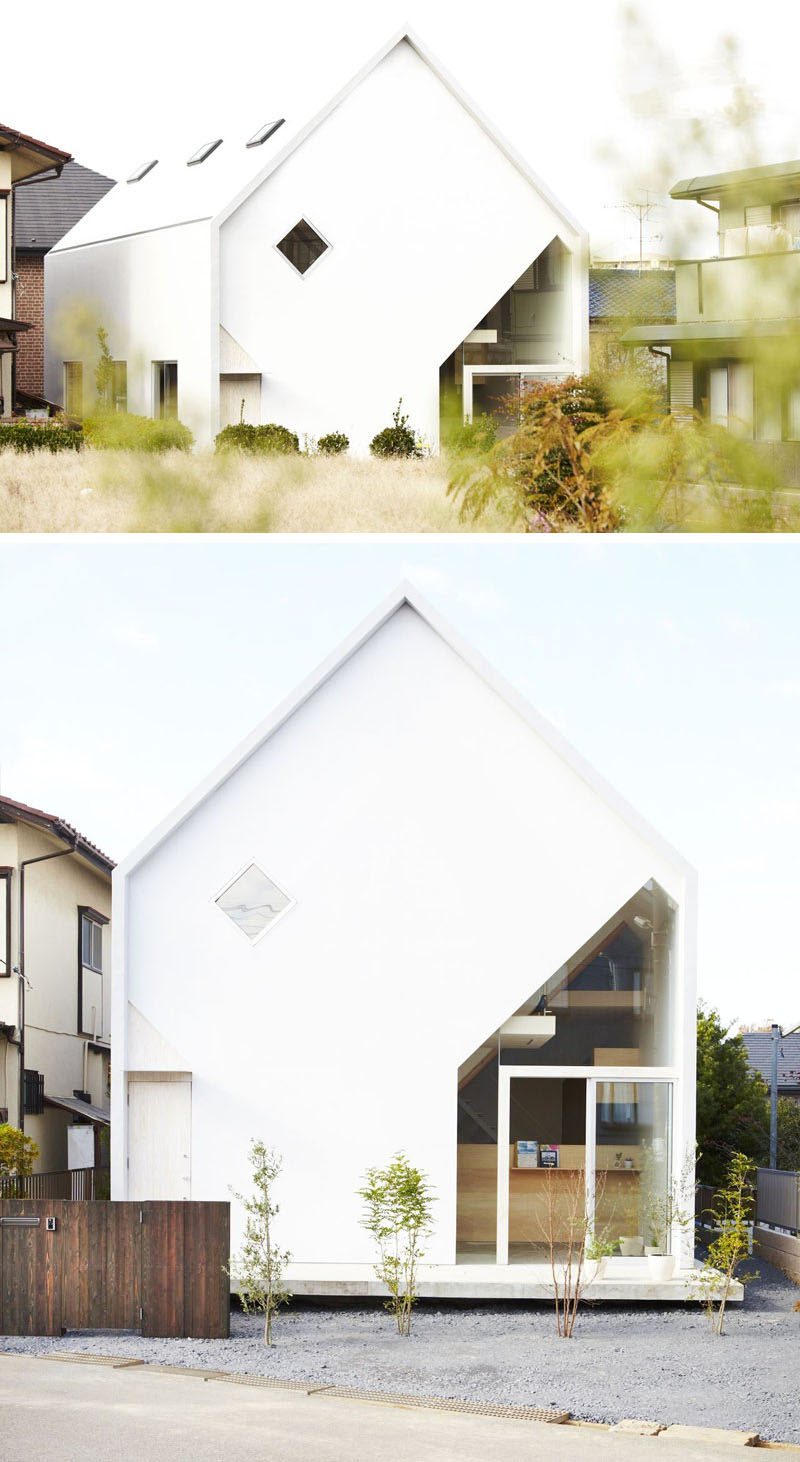 ---
10. This large, white, rectangular house appears to be emerging right out of the rocks from the mountain behind it.
---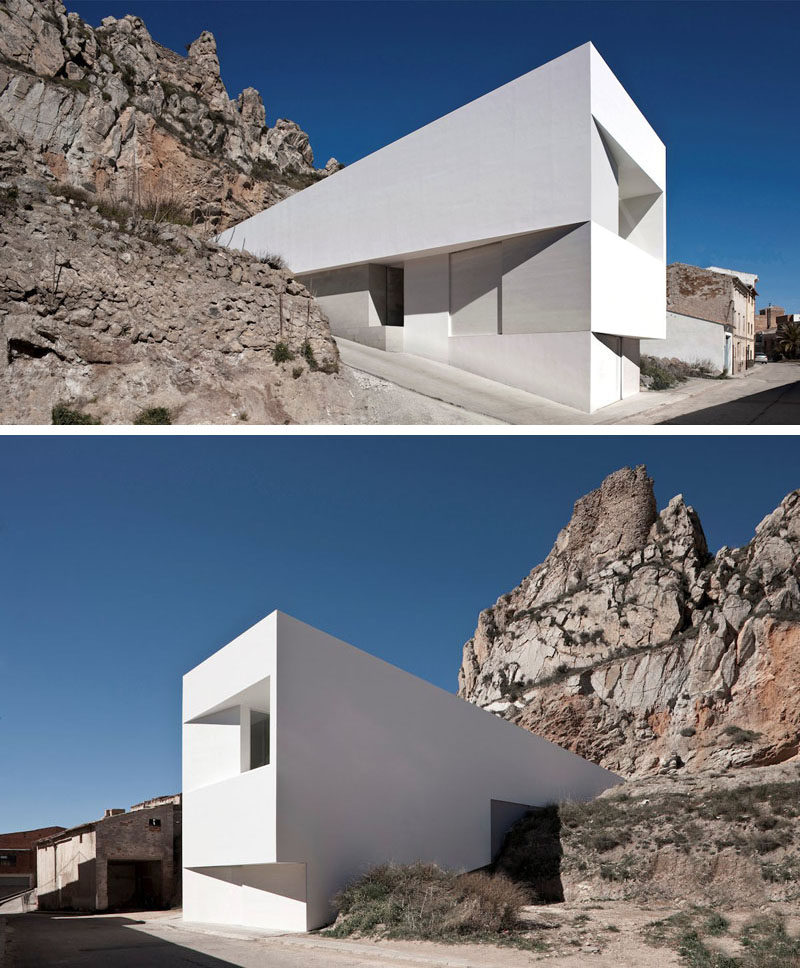 ---
11. Other than a few black window frames and doors, the outside of this family home is completely white.
---