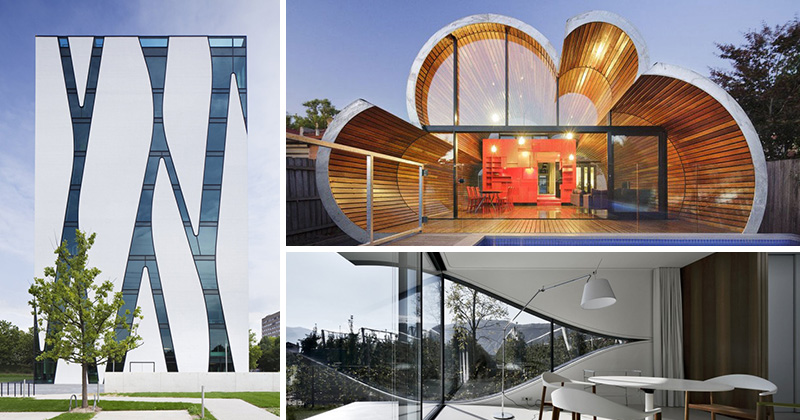 1. The curved windows of this white dental office are playful, with the curved shapes continuing on through the inside of the clinic.
---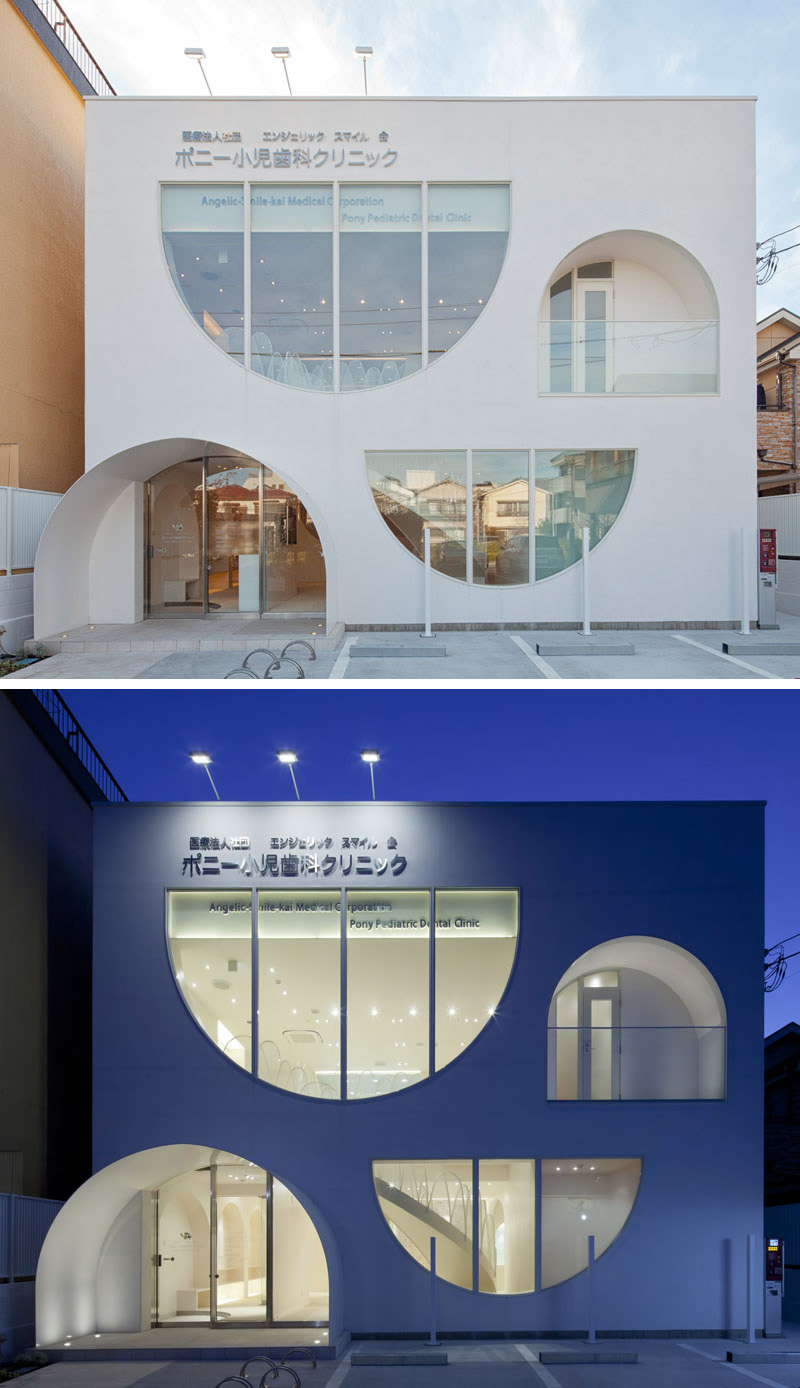 Dental clinic in Tokyo by KINO Architects – Photo by Keisuke Miyamoto
---
2. The window of this house is geometric in shape, and provides a ground level glimpse of the interior.
---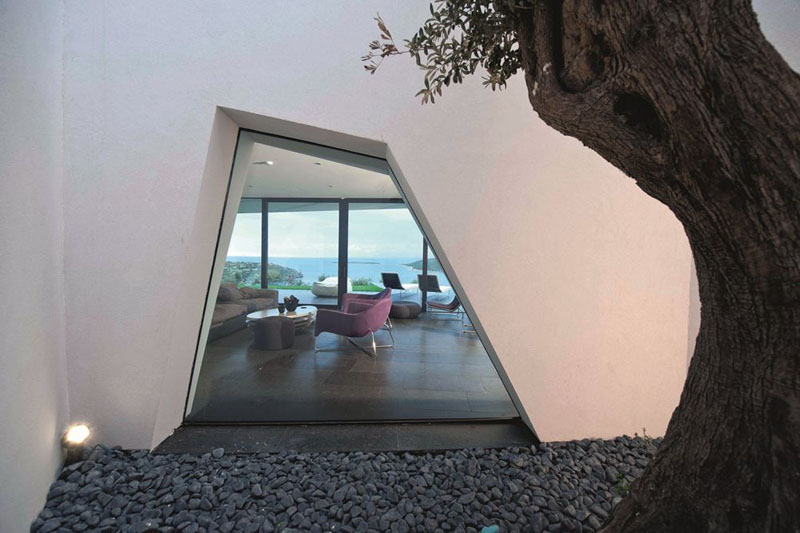 House in Turkey by Aytaç Architects. Photography by Mehmet Okutan.
---
3. The geometrically designed windows of this convention centre break up the uniformity of the modern building, casting intricate shadows within.
---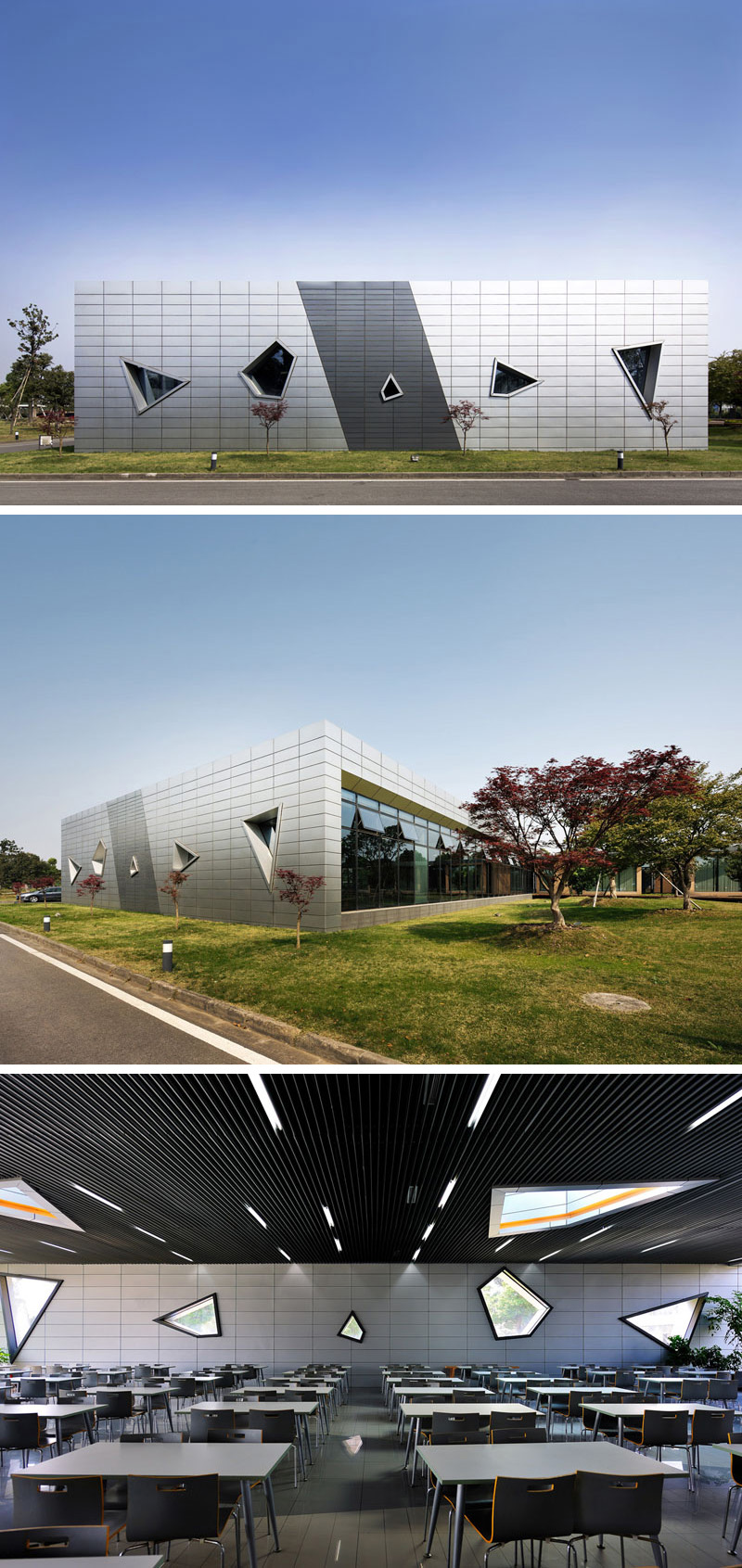 SENSO Convention Center by MINAX. Photography by Lu Zhigang.
---
4. The downward fold in the ceiling of this home gives the black framed window a unique shape.
---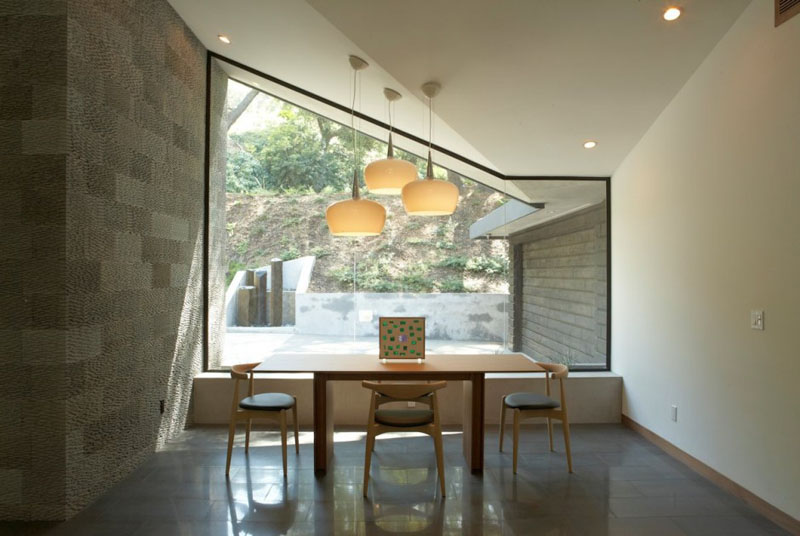 ---
5. Perfect for daydreaming, this white curved window seat looks out over a tranquil garden.
---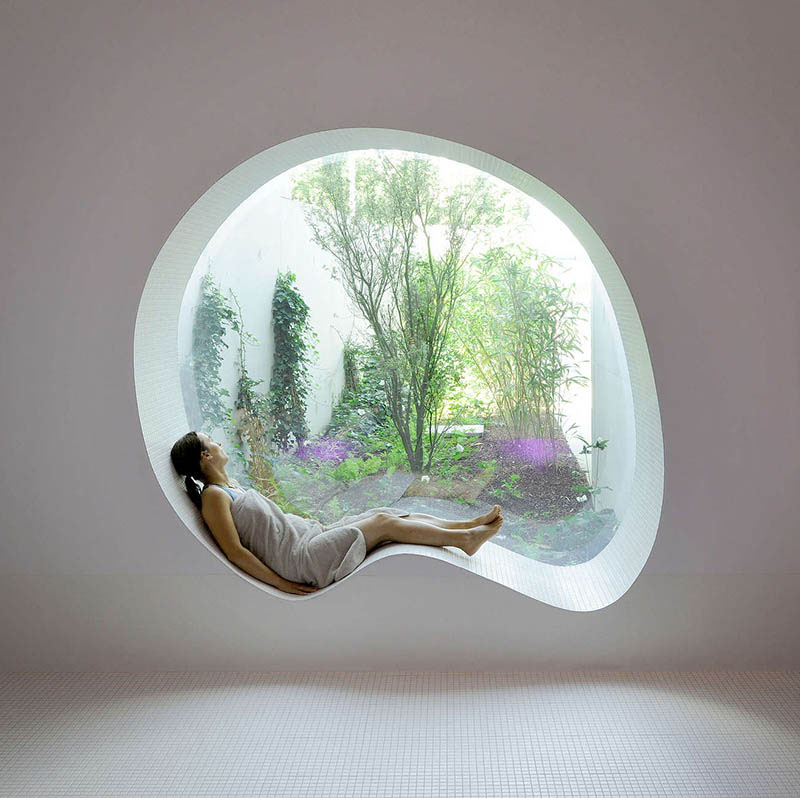 ---
6. In this wood sauna, breathtaking views can be seen through the rounded window, while light from above is provided through another round window.
---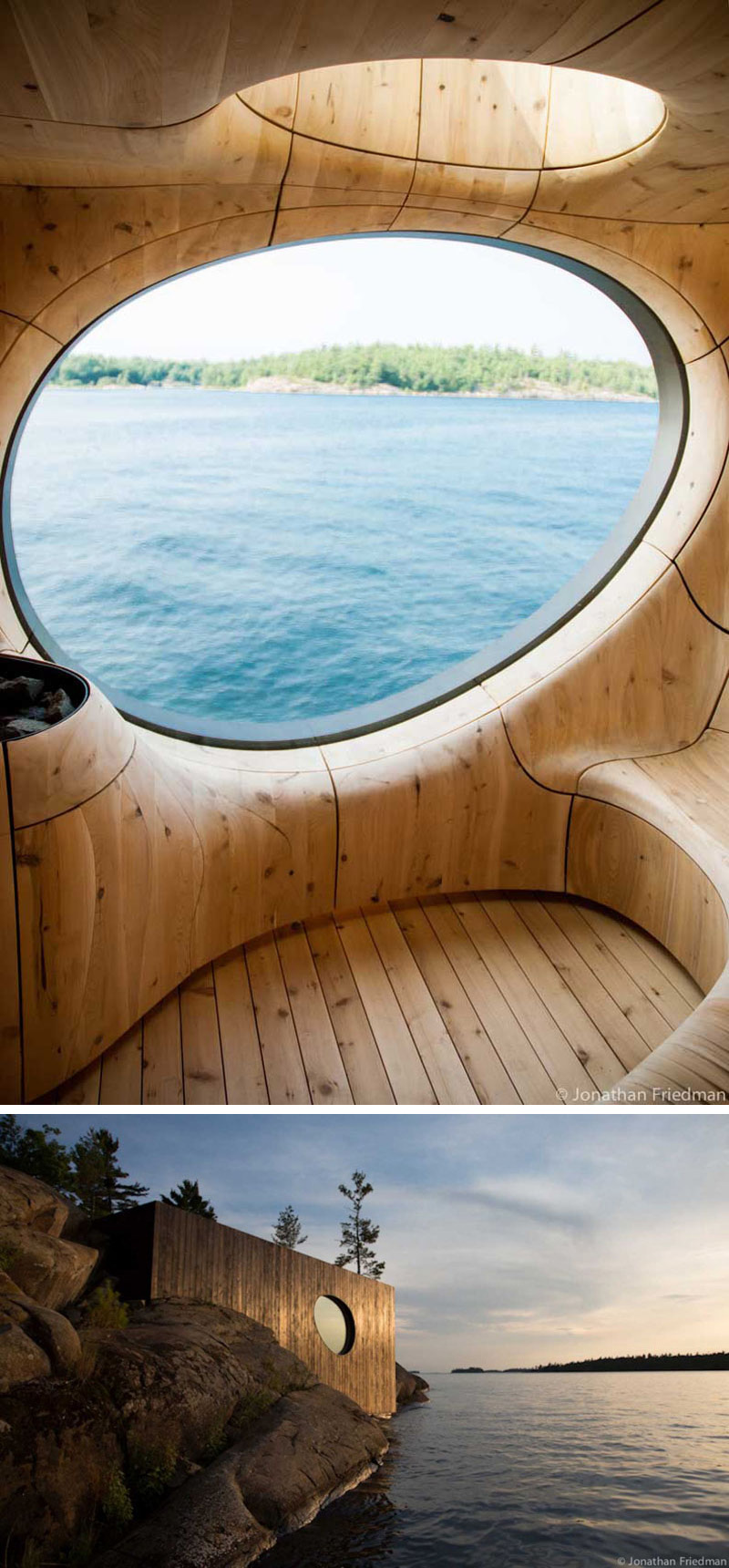 PARTISANS designed Grotto, is a modern sauna located on San Souci Island, Canada. Photography by Jonathan Friedman and PARTISANS.
---
7. Large and curvaceous, the windows of this home add a unique design element and provide a stunning view of an apple orchard.
---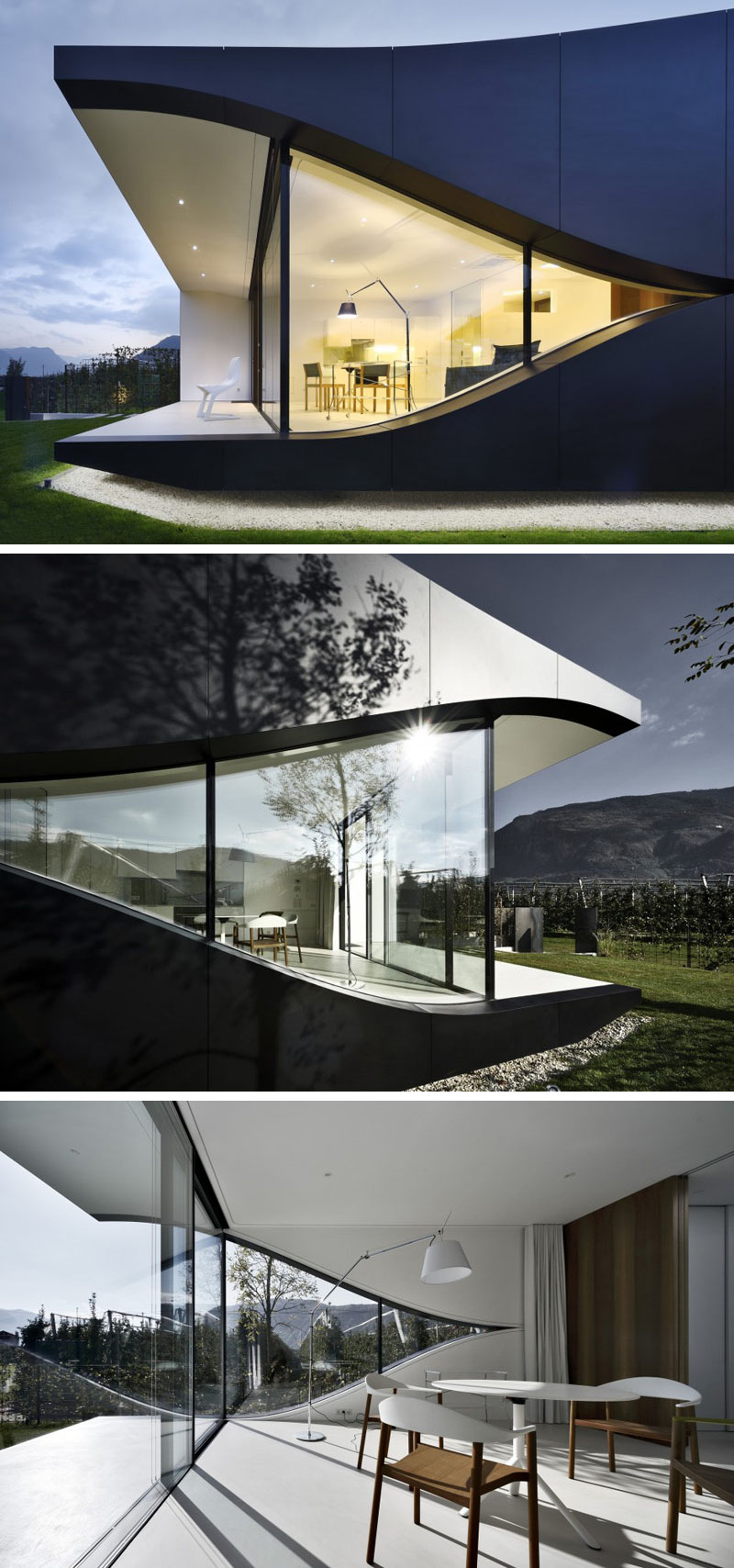 ---
8. This geometrically shaped window has a built-in wood frame with an additional support that acts as a curved window seat.
---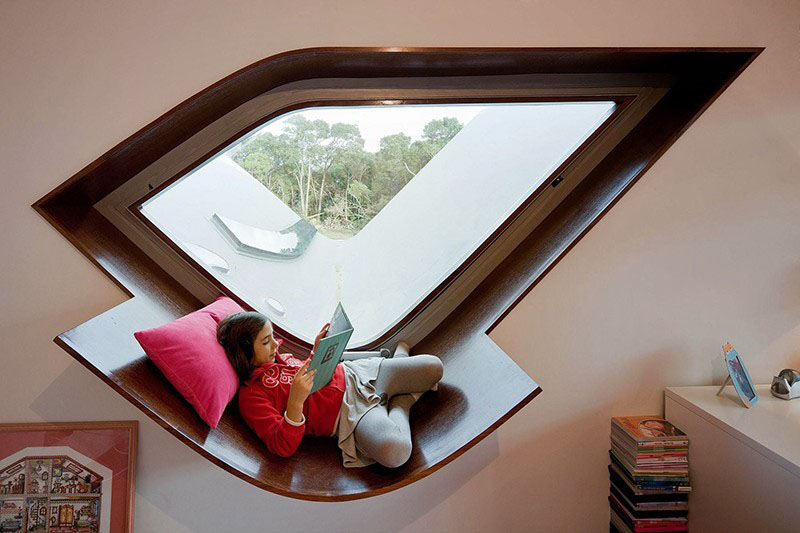 ---
9. The glass patio doors along with the curved windows of the Cloud House, create a floor-to-ceiling view of the backyard.
---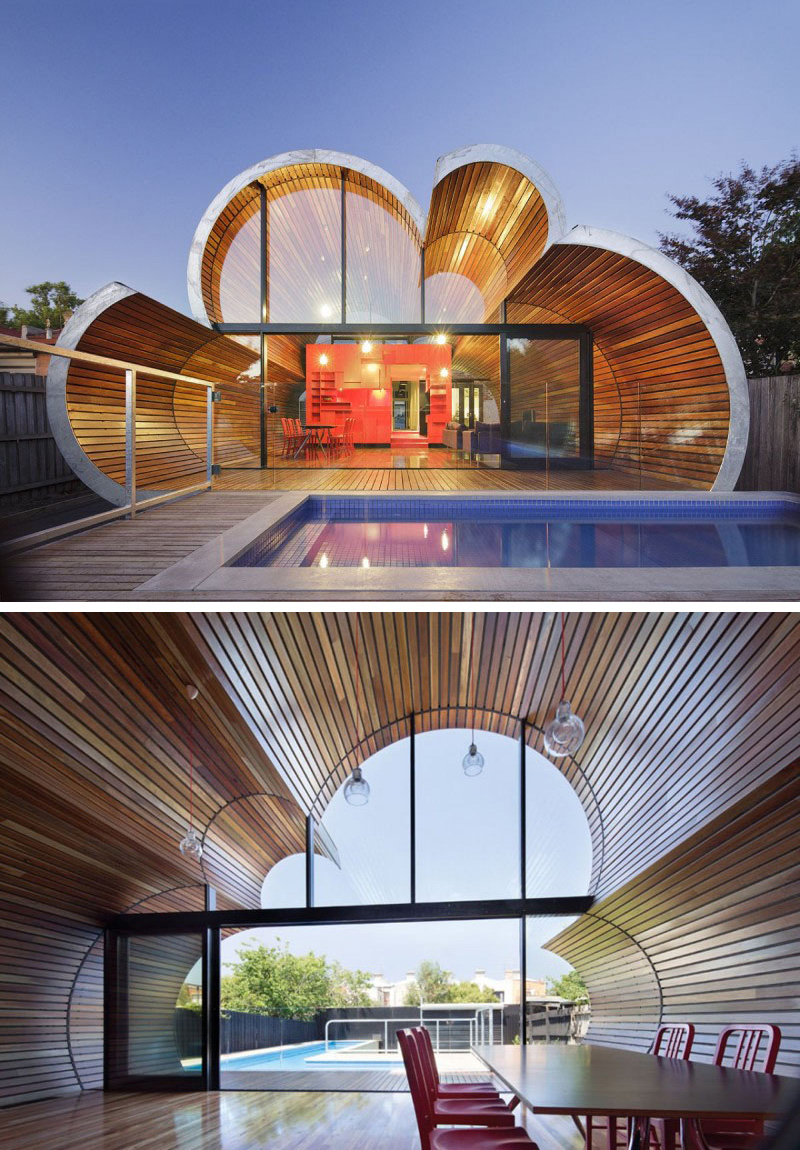 ---
10. The sculptural exterior of this bar has long windows that organically flow with the wood building, and reveal a glowing interior at night.
---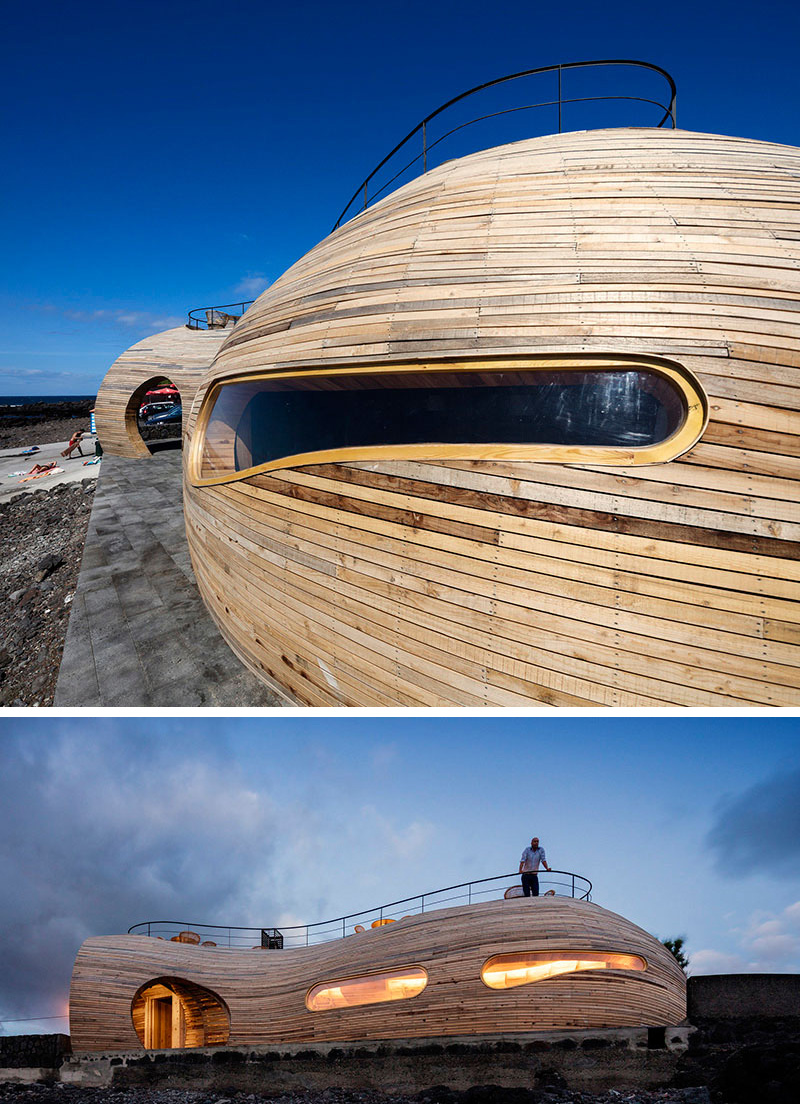 ---
11. The curved window of this cabin follows the shape of the exterior, and reveals the interior of this black wood cabin.
---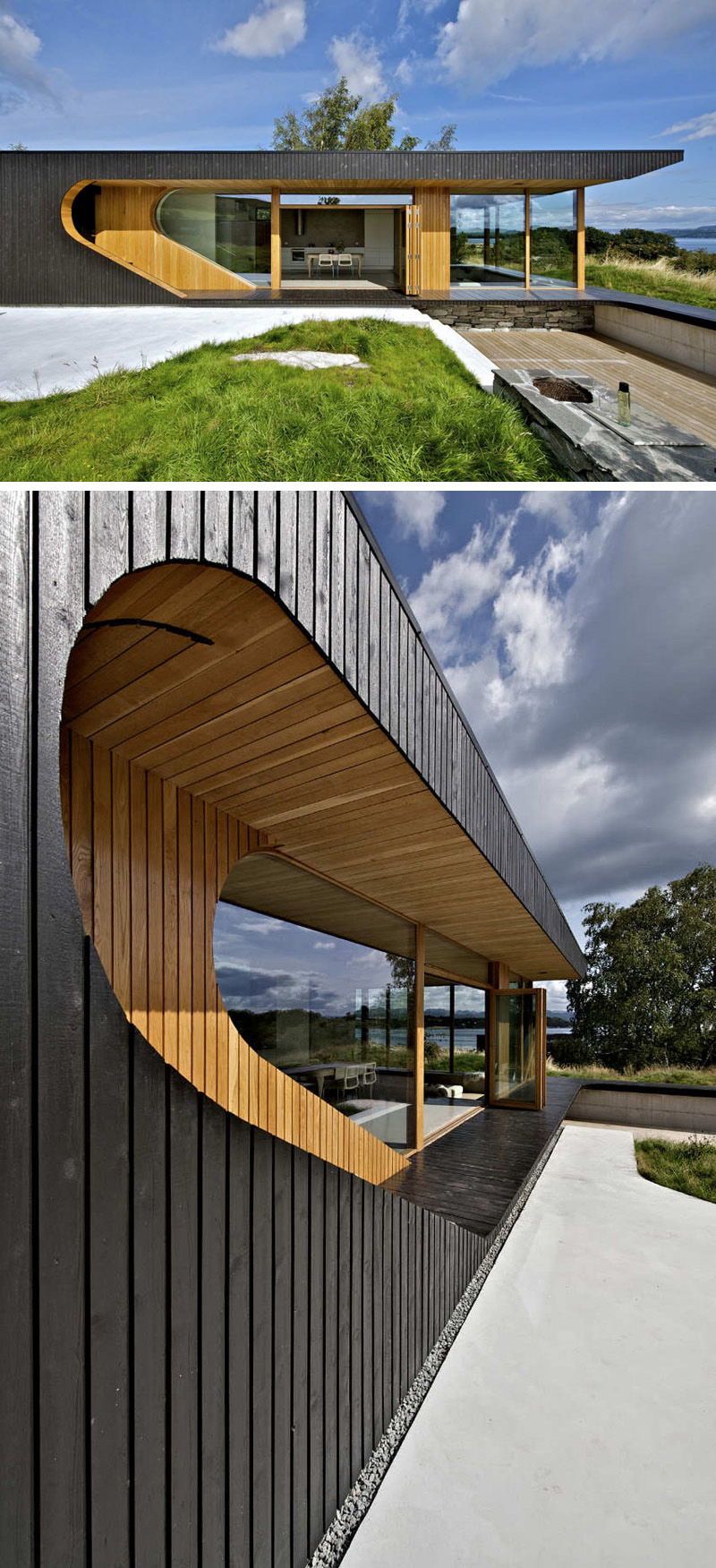 ---
12. The white exterior of this library is made more unique by the elongated windows, connected by strips of glass that line the building.
---

---