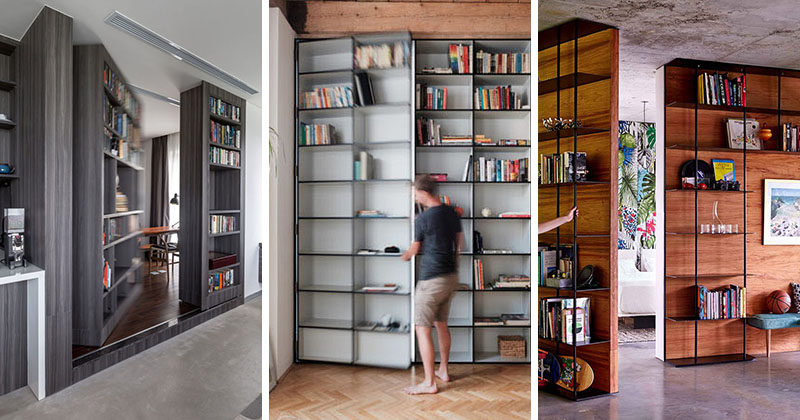 Today we're sharing 13 examples of secret doors that lead to hidden rooms in homes, hotels, apartments and lofts, that provide a temporary escape from everyone and everything, at least until someone else finds the door.
---
1. This built-in wooden bookshelf can be pushed open to reveal a quiet and cozy reading room.
---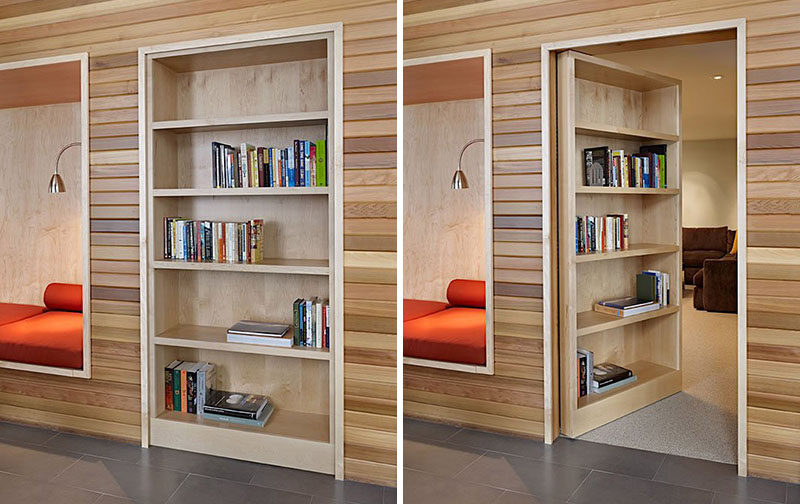 ---
2. This modern home office has built-in white pivoting bookshelves that are also secret doors that can be opened to reveal a private living room.
---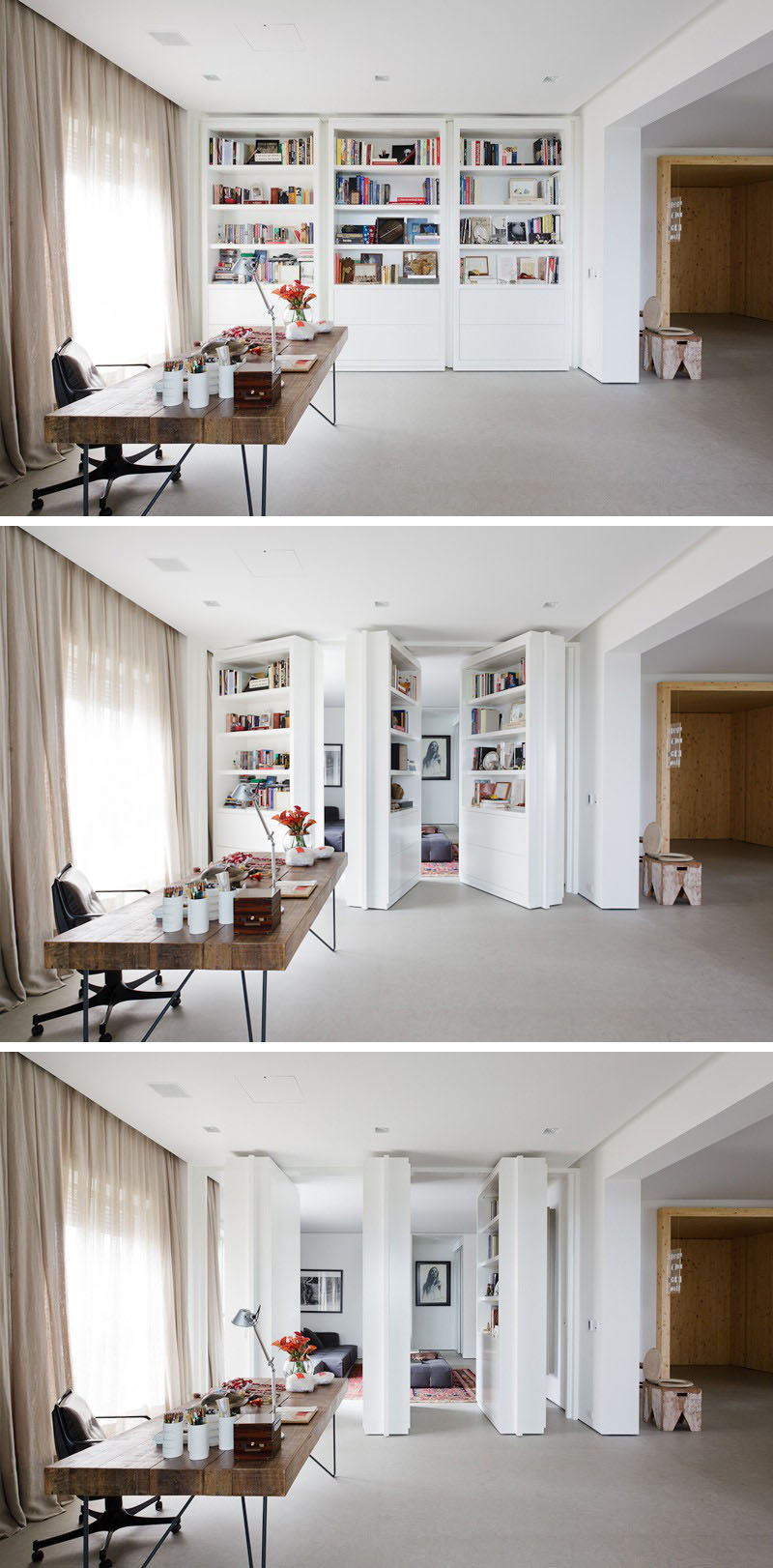 ---
3. When this secret door is closed you wouldn't even know this white bookshelf in a hallway hides a secret room.
---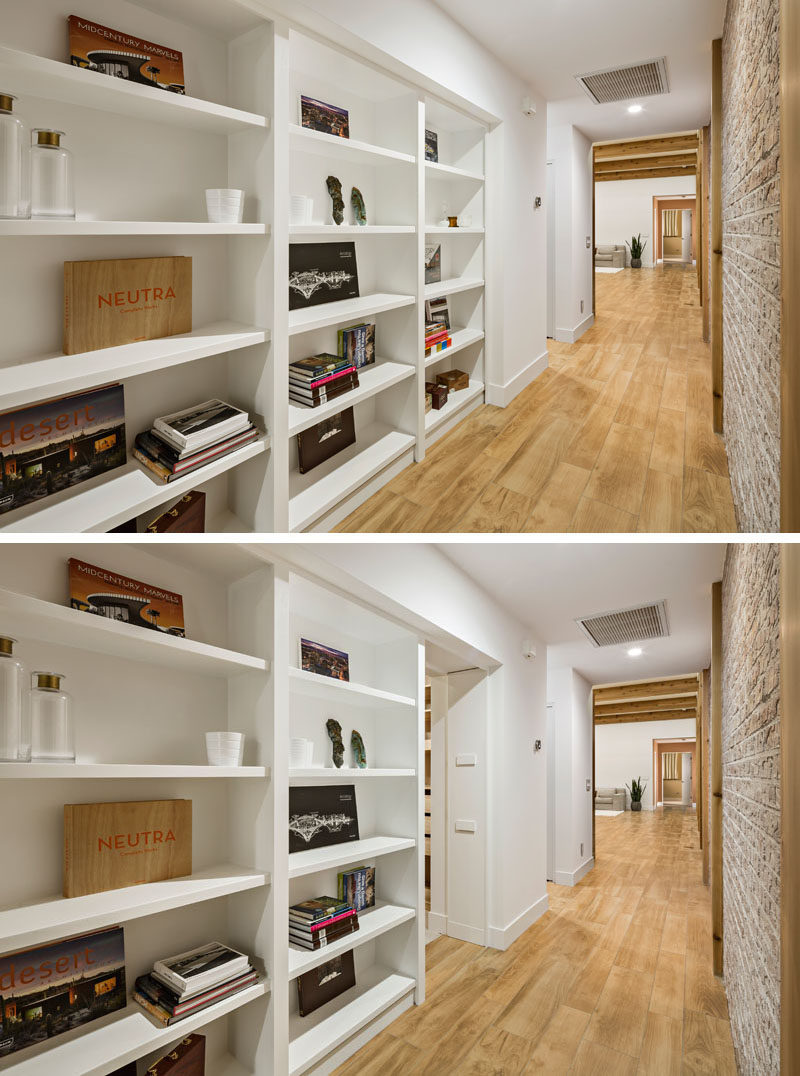 ---
4. This wooden bookshelf door blends right into the wood paneled wall making it even less likely that you'd expect to find a hidden room behind it.
---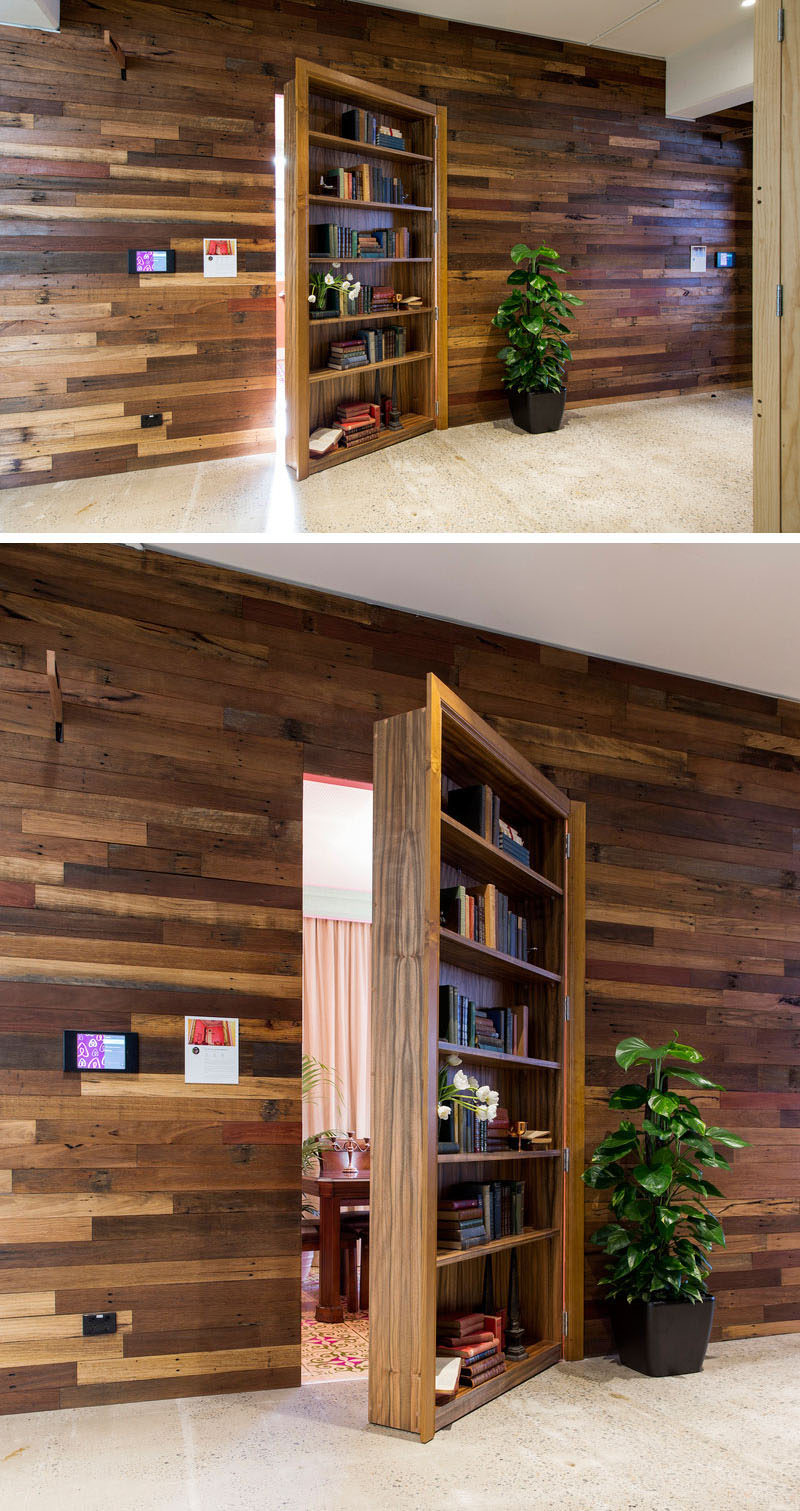 ---
5. One of these floor-to-ceiling bookshelves is not like the rest. Instead it has a secret door that opens up to a hidden bedroom.
---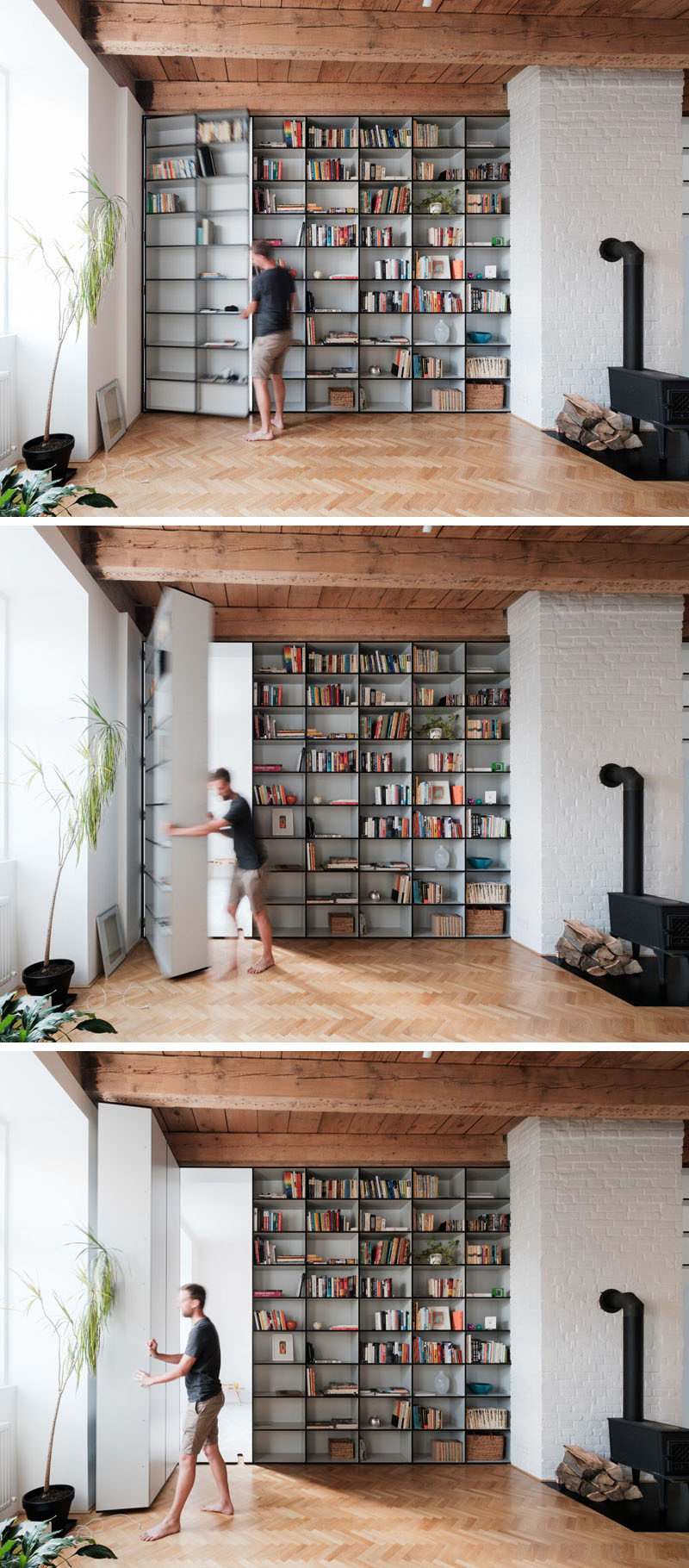 JRKVC designed the interior of this modern apartment in Slovania. Photography by Peter Jurkovic.
---
6. This large dark wood built-in bookshelf near the kitchen hides a secret door that provides access to a home office and guest room.
---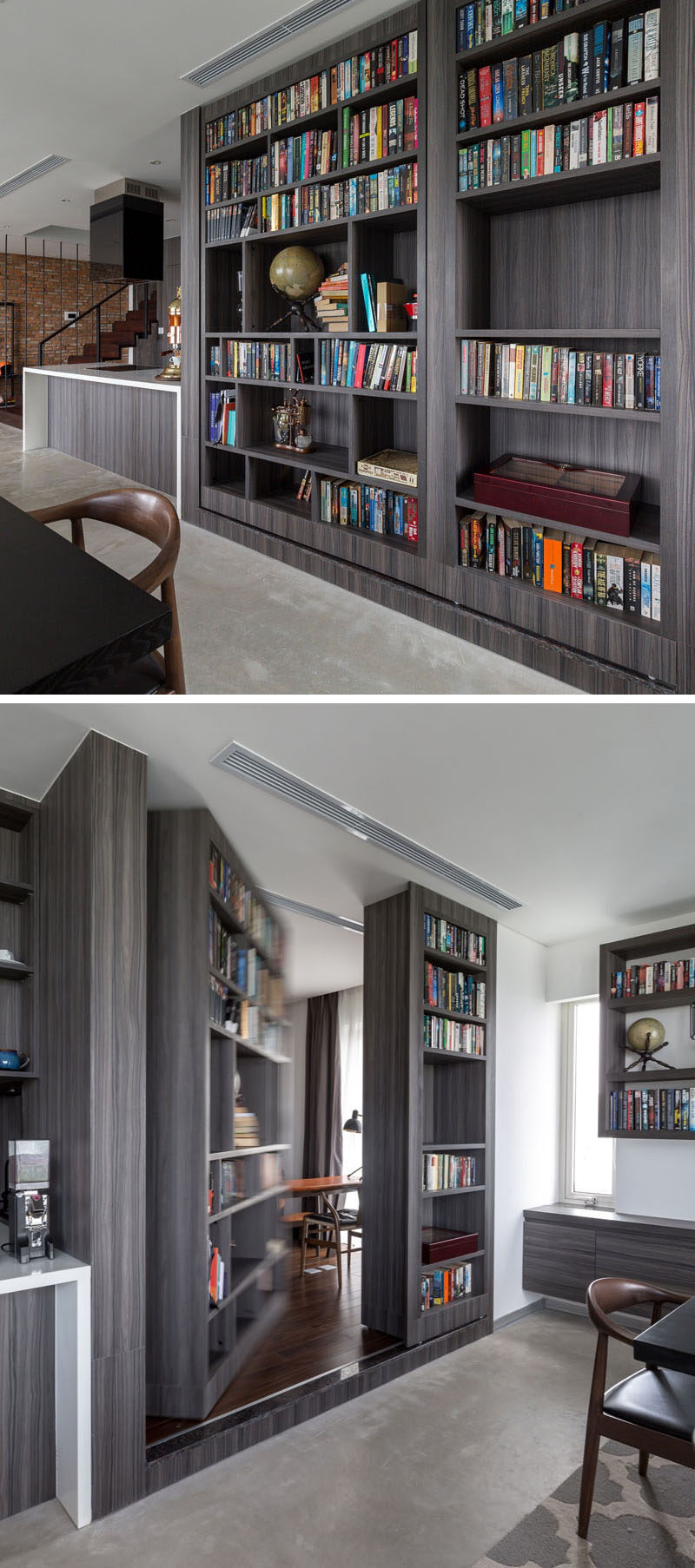 i.house designed this modern home in Vietnam. Photography by Le Hoang.
---
7. This large pivoting bookshelf in an office opens up to a hidden room and is a great way to make sure you aren't disturbed while doing important work.
---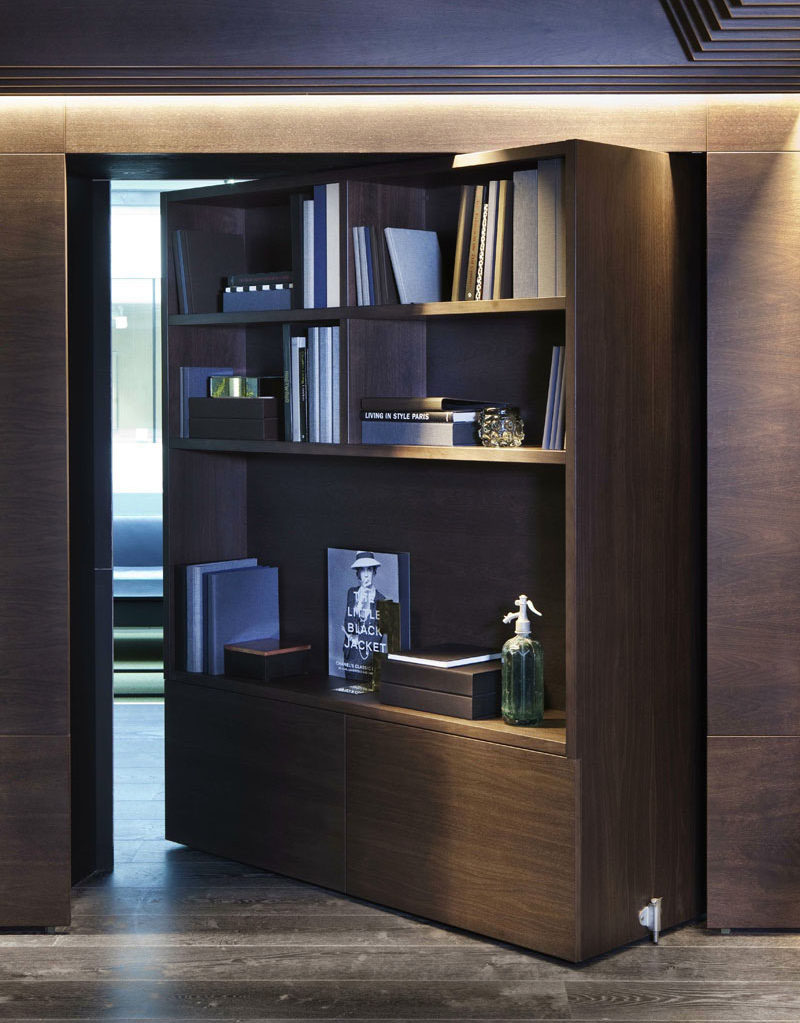 Inspiration from an interior designed by Haptic Architects.
---
8. During the day this huge pivoting bookshelf is securely closed. But come night the shelf turns into a secret door and reveals a hidden bar in this Hawaiian hotel.
---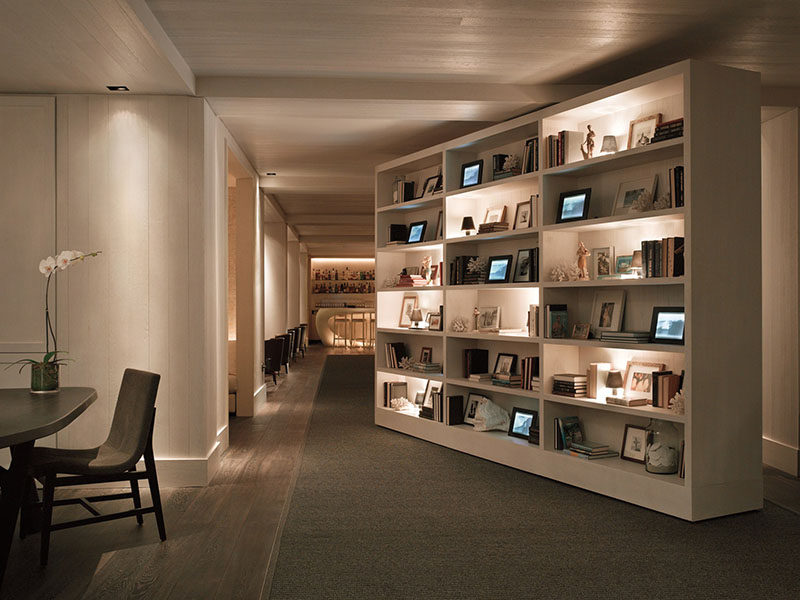 ---
9. When it's closed, this secret door blends in completely with the other shelving units in this large wall of white bookshelves.
---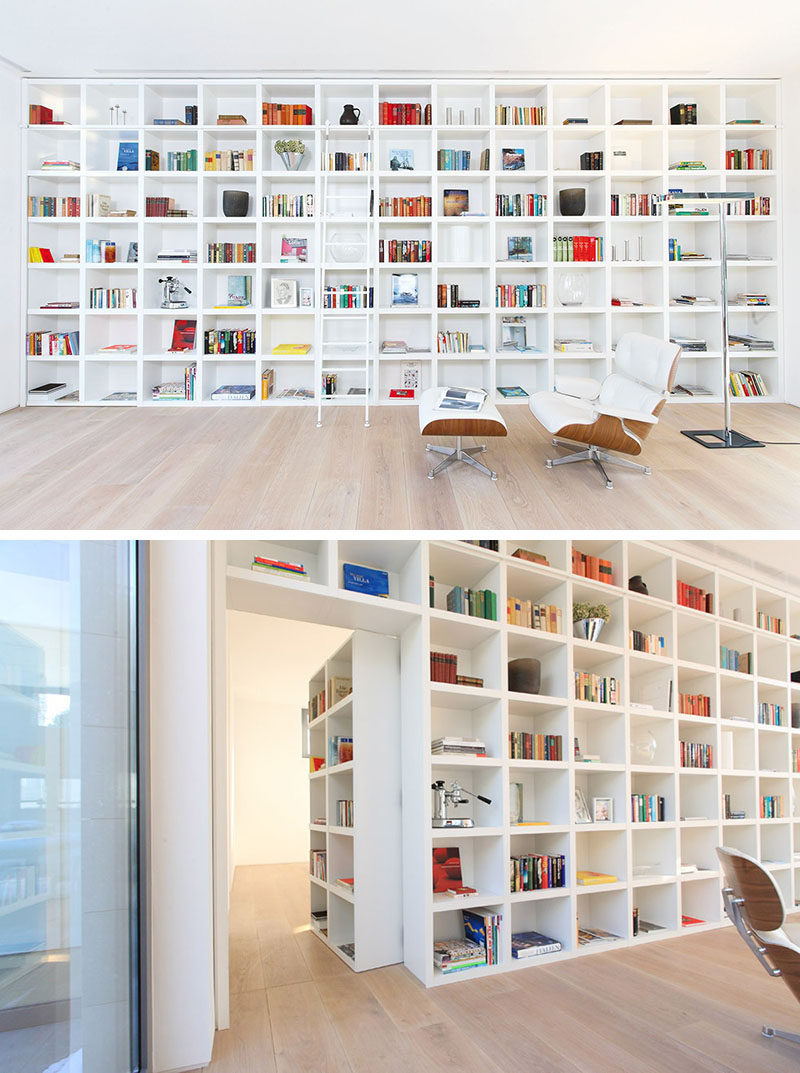 Inspiration from a wall of cabinets designed by UTZ Design.
---
10. In this small house, a private room is hidden behind a wall of built-in bookshelves that can only be accessed by opening the secret door.
---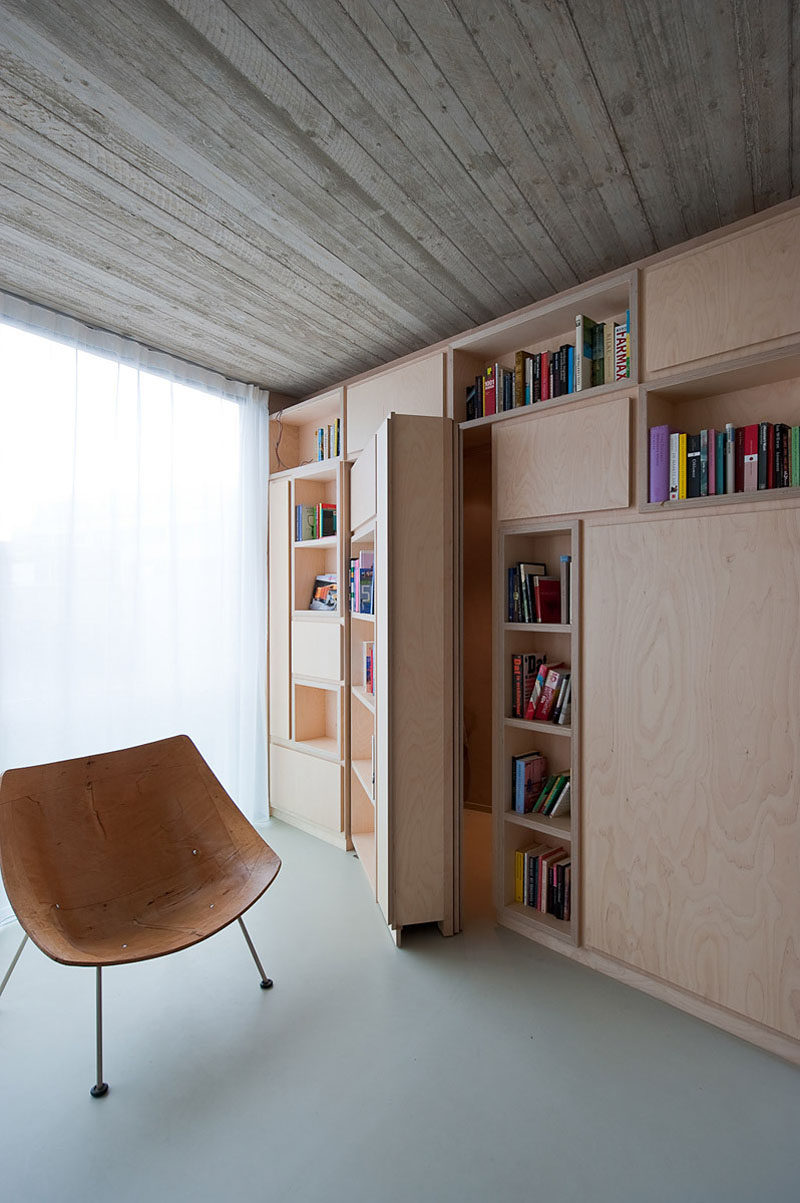 Inspiration from an interior designed by CSD Architecten. Photography by Luc Roymans.
---
11. Having your master bedroom right next to the kitchen would usually mean there'd be very little privacy. This shelving system, however, hides a secret door and the entrance to the bedroom and ensures you aren't disturbed until you emerge from your room.
---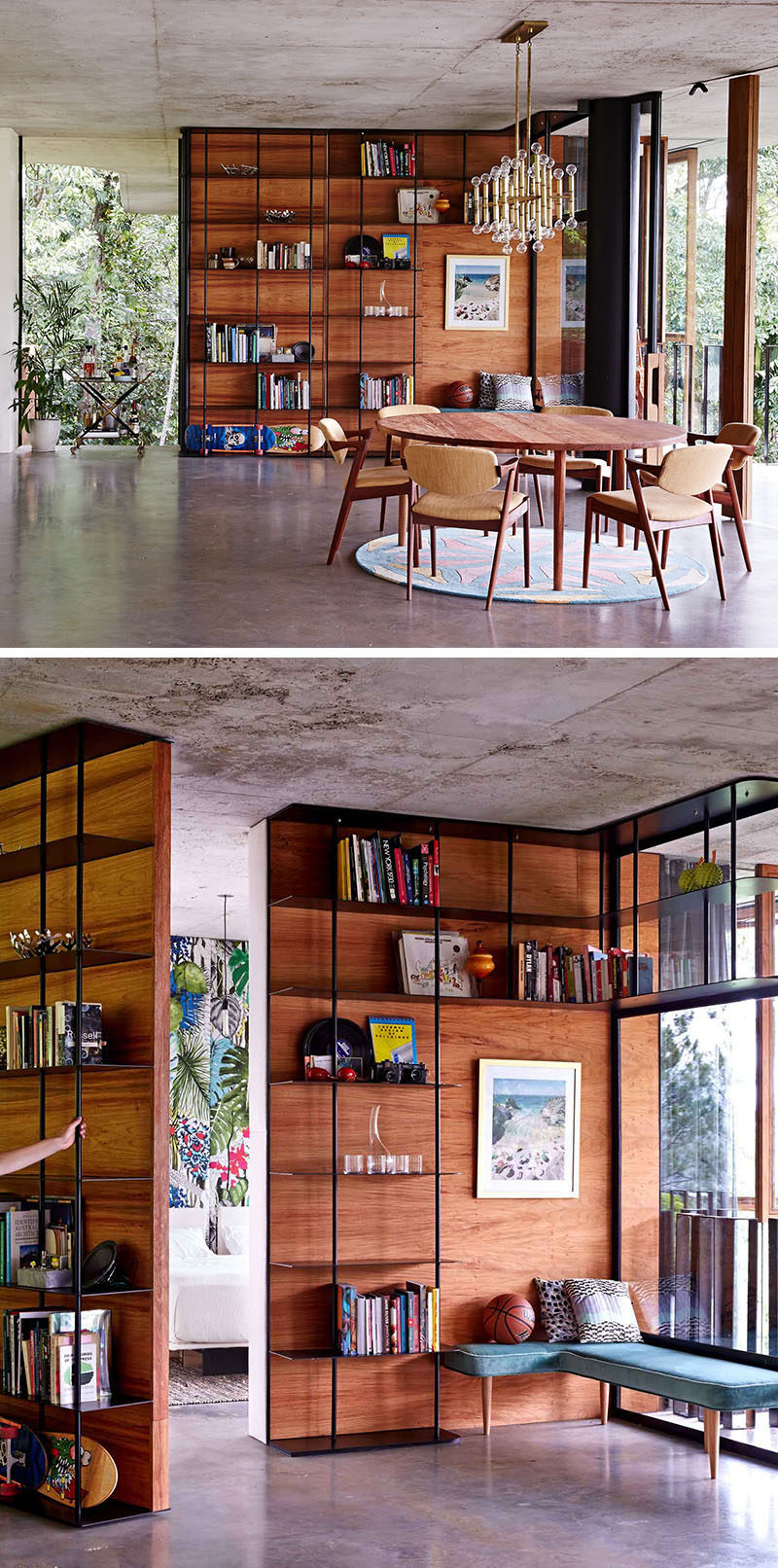 ---
12. This secret door looks like it's just part of the wall next to the stairs, but it actually opens up to reveal a hidden room.
---

---
13. In this modern loft conversion, a wall of white paneling and shelving can be pushed back into a hidden room then slides closed again to make the space even more unique.
---