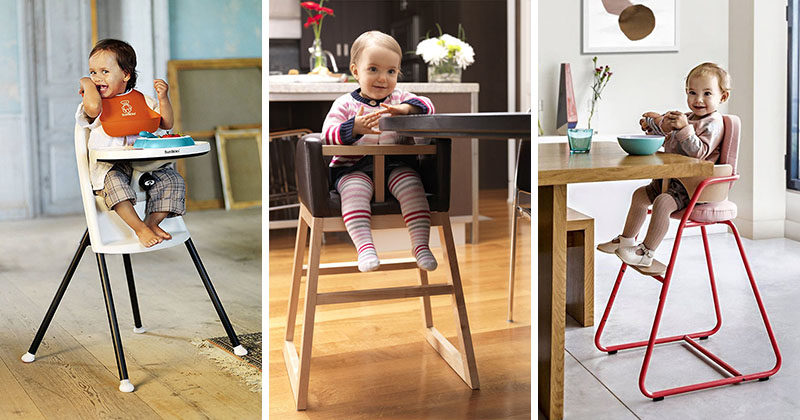 Mealtime can be messy enough as an adult, but throw a baby into the mix and mealtimes get a whole lot messier. At least high chairs make it easier to feed your kids and keep them in one place while you get things like cooking and cleaning done.
Here are 14 examples of stylish modern high chairs that will keep your kids safe, make mealtimes a little bit cleaner, and still let you maintain your stylish interior design.
---
1. The simple design of this high chair makes it the perfect addition to the kitchen table and the wide number of ways you can customize it allows it to fit into any interior.
---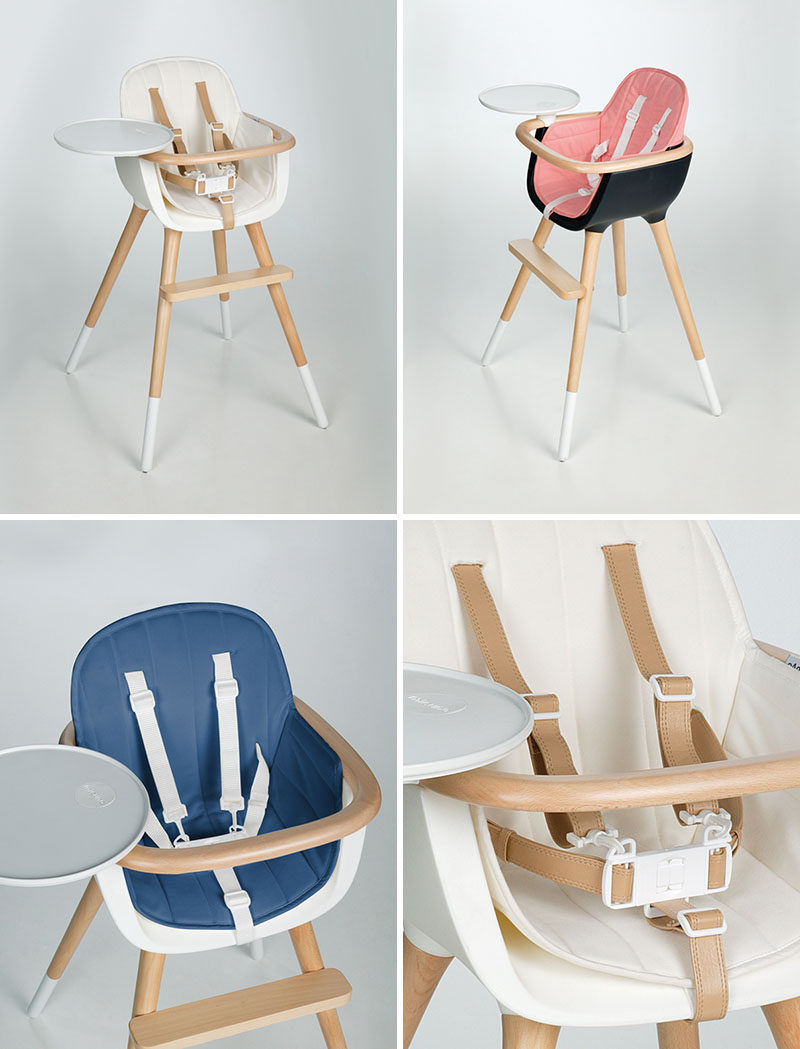 ---
2. This minimal high chair, made from wood and steel, has an extra long tray to help keep a little less food off the floor.
---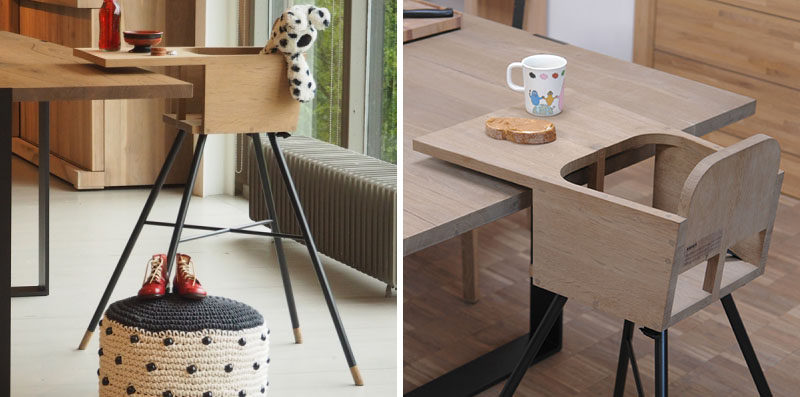 LYTSE kinderstoel from Pilat&Pilat. Designed by Kristien Pilat.
---
3. These high chairs have an adjustable foot rest that keeps it comfortable to sit in even as your child grows.
---

Tripp Trapp high chair from Stokke.
---
4. This modern high chair can be customized to perfectly fit in with the rest of the decor in your house and can be configured in multiple ways to accommodate kids of all sizes.
---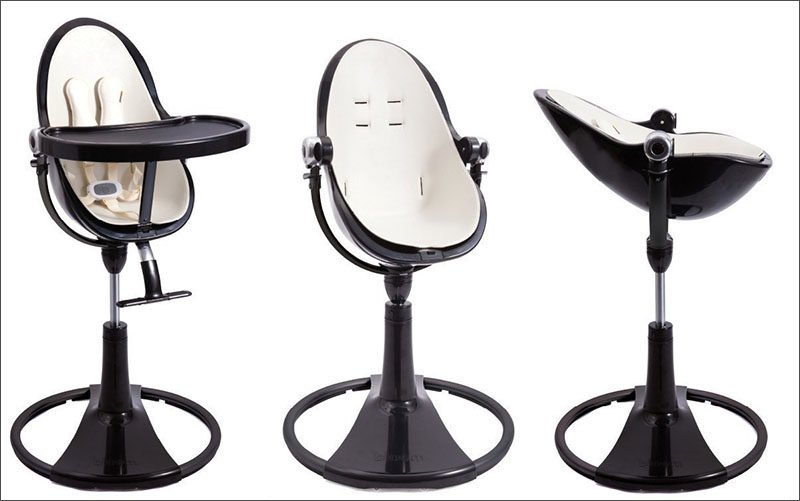 Fresco Chrome from bloom
---
5. This high chair is designed to shrink as the child grows – the notches on the legs act as indications of where to cut the legs as your child gets older, letting their chair stick with them even when they've outgrown the high chair age.
---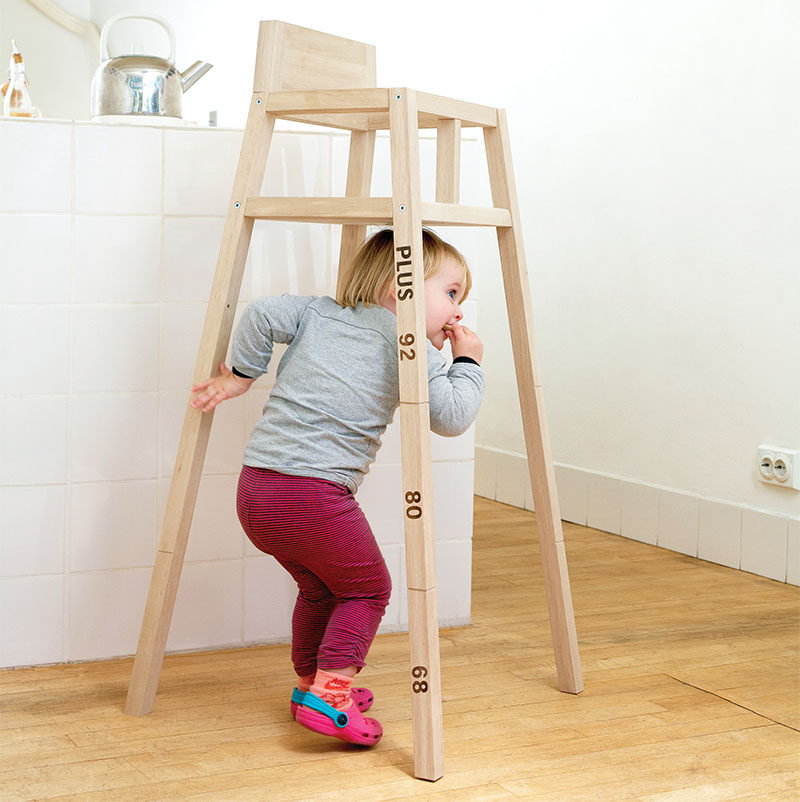 ---
6. A high chair that's easy to transport is an essential for many families. This Ikea one comes apart easily to make getting from one place to another a little bit easier.
---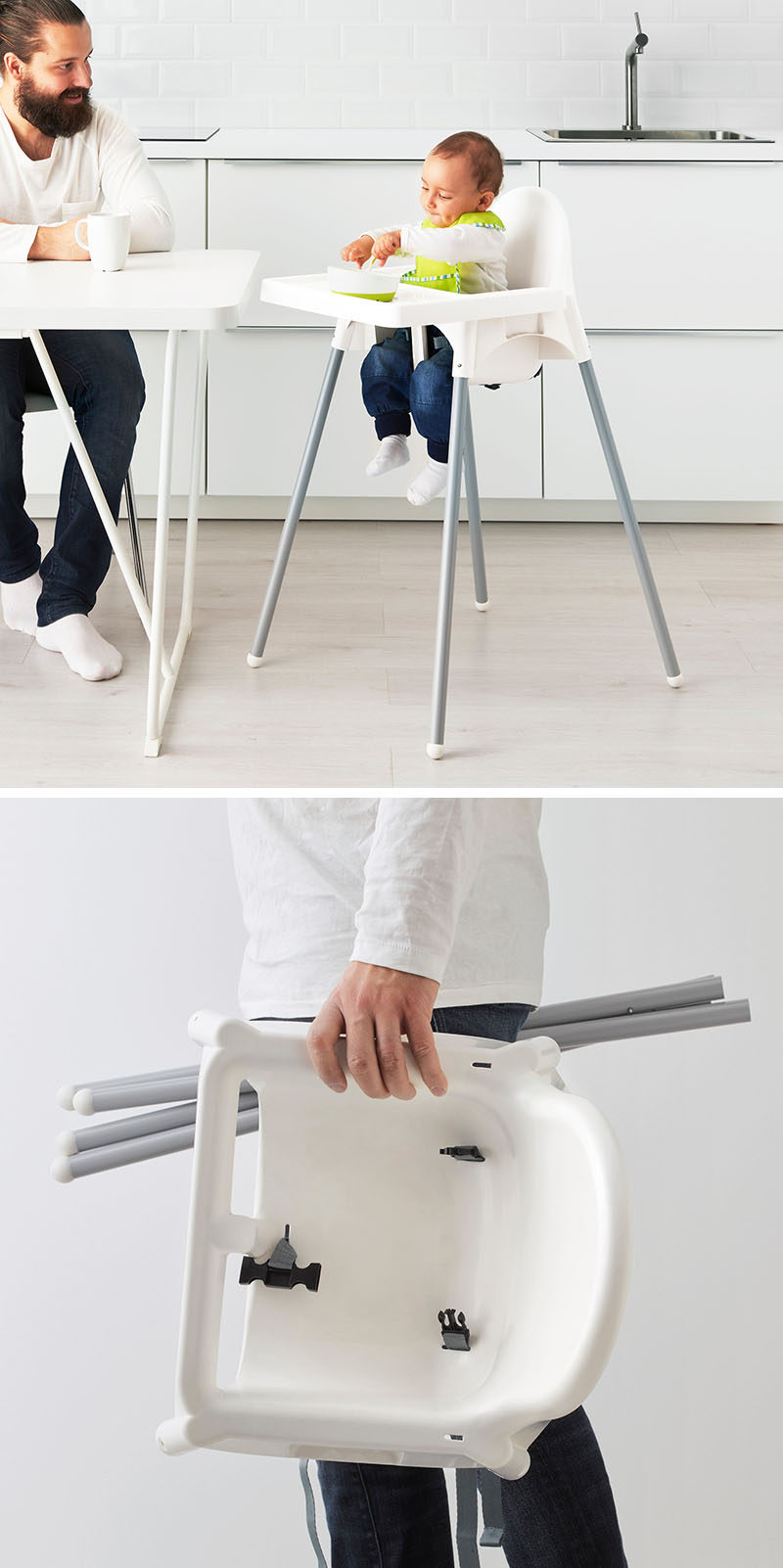 ANTILOP High chair from Ikea
---
7. A simple white seat and beech wood legs give this high chair a timeless look, which is good because it can be adjusted as your child grows and is designed to last until age 12.
---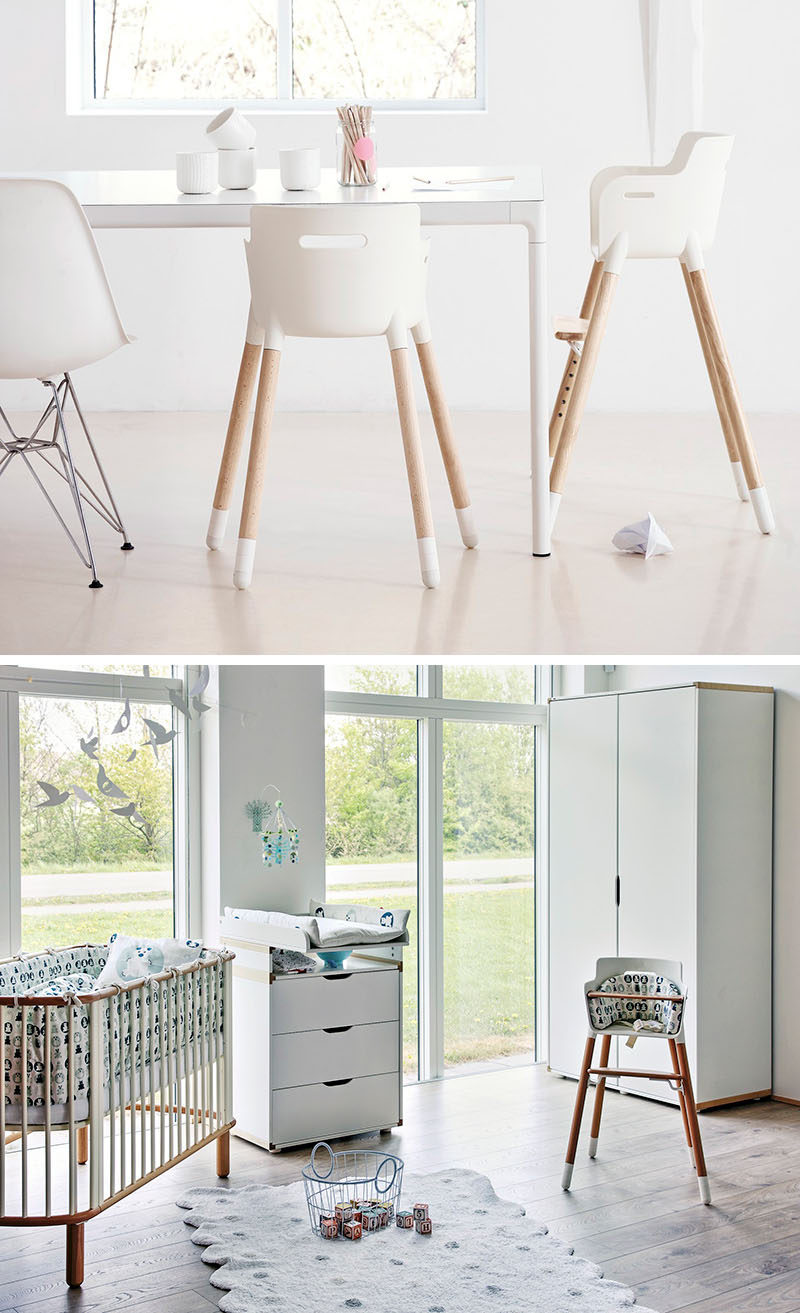 ---
8. Here's another example of a chair designed to last longer than just the first few years of your child's life.
---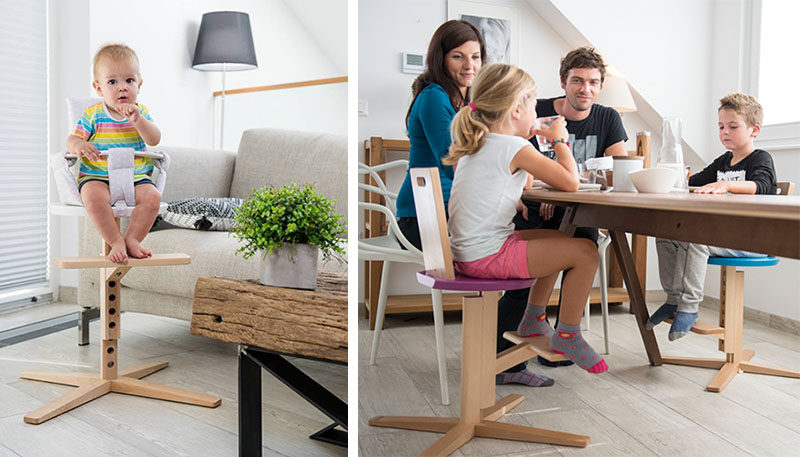 ---
9. This modern high chair features a one piece seat, which makes clean up a whole lot easier.
---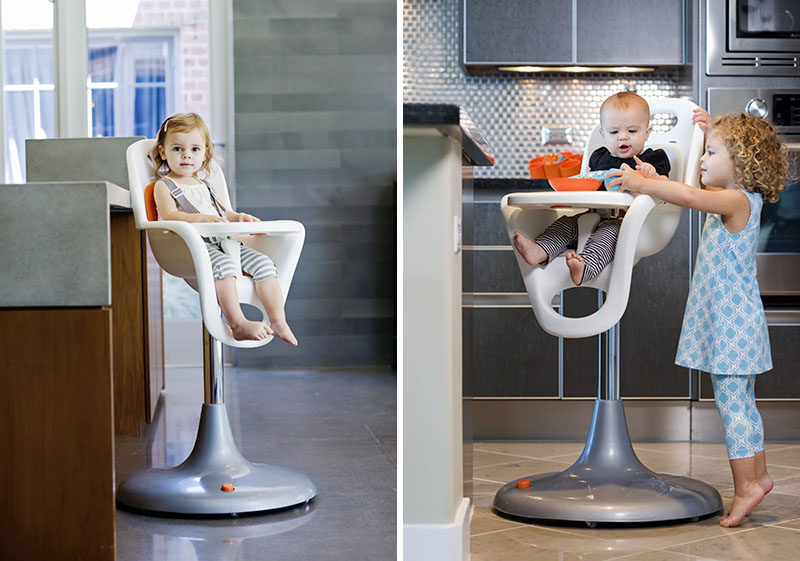 Flair high chair from boon.
---
10. Steel, leather, and wood give this high chair a sleek Scandinavian look that can be stored in a number of ways and adjusted over the years as your child grows.
---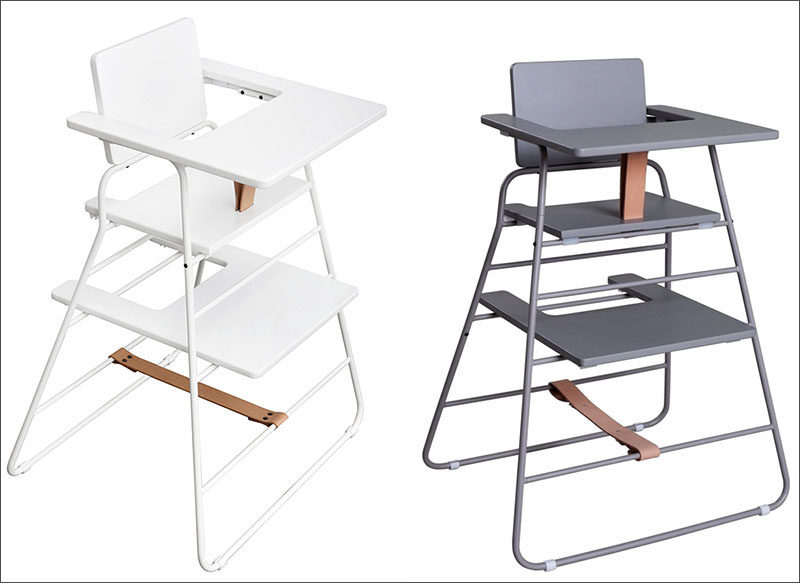 Tower Chair by BZBX sold through Dane Studio.
---
11. A simple chair that can be left as is or embellished with various pillows, straps, and trays, this high chair can be used for any occasion, be it eating dinner with the family or hanging out while mom and dad cook.
---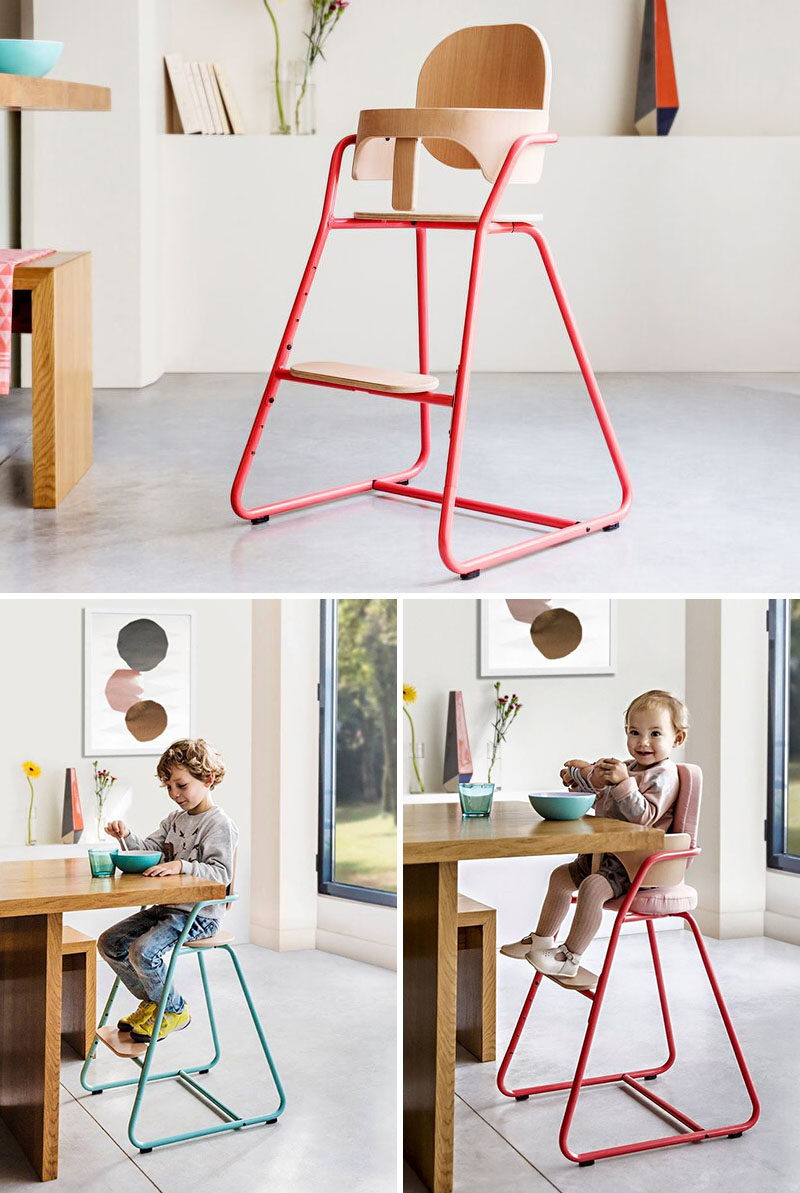 ---
12. This adjustable high chair doesn't require any tools to make changes to it, just slide out the components and you're good to go.
---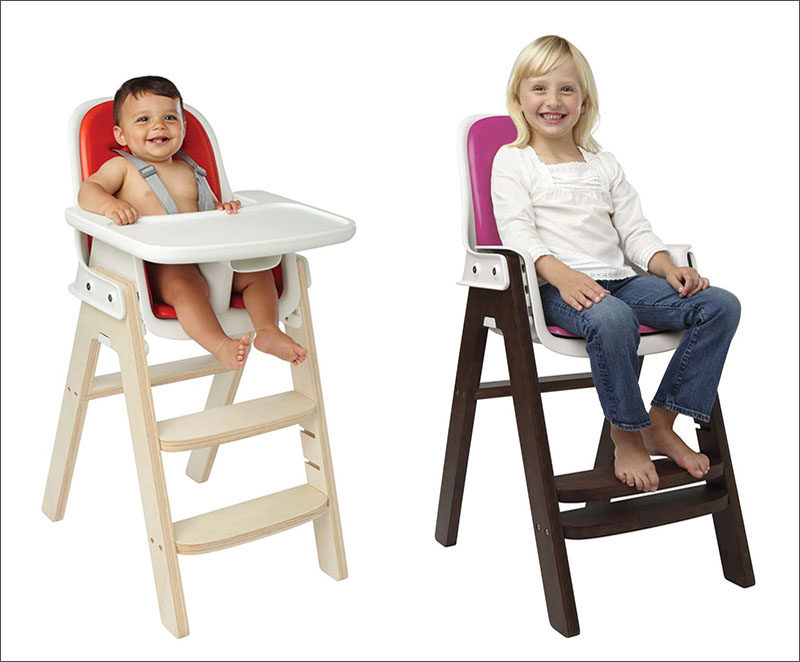 Sprout High Chair from Oxo
---
13. This dark leather and wood high chair will fit right in with the rest of your sophisticated dining furniture and is short enough to tuck under the table when it isn't being used.
---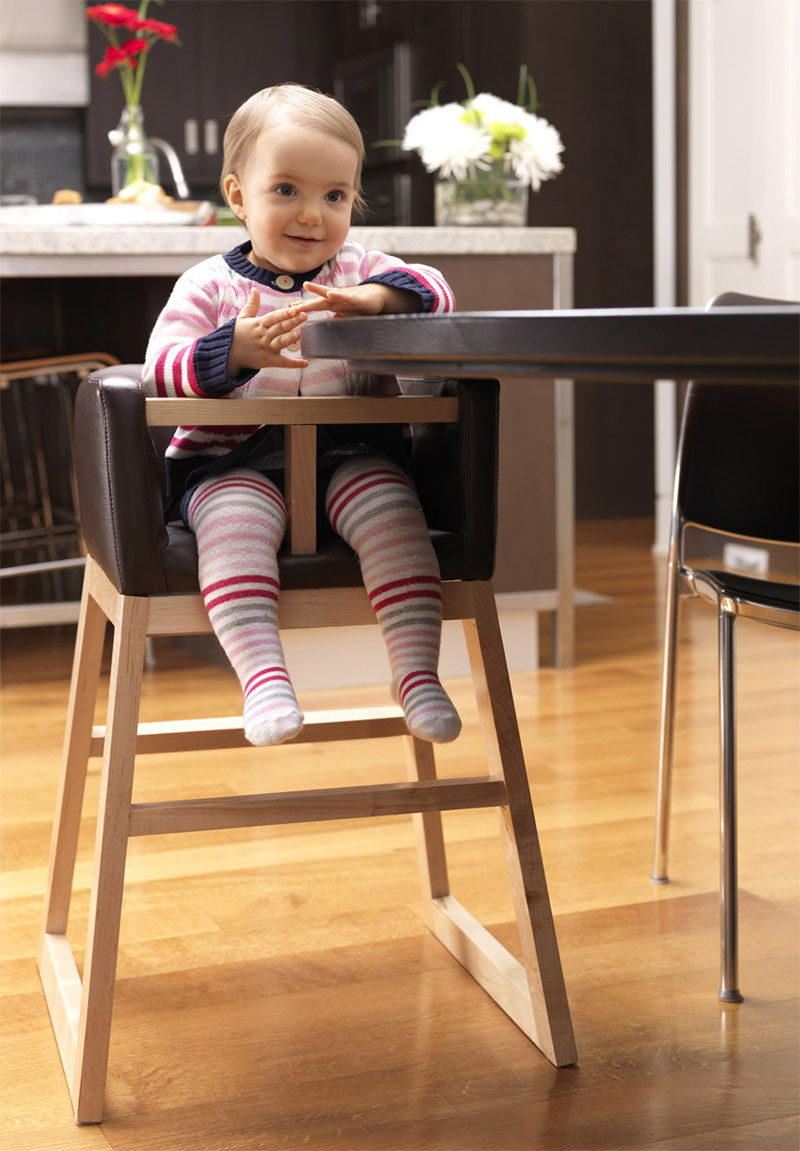 Tavo High Chair from Monte
---
14. Simple colors and a simple design make this high chair a sleek choice perfect for a stylish home.
---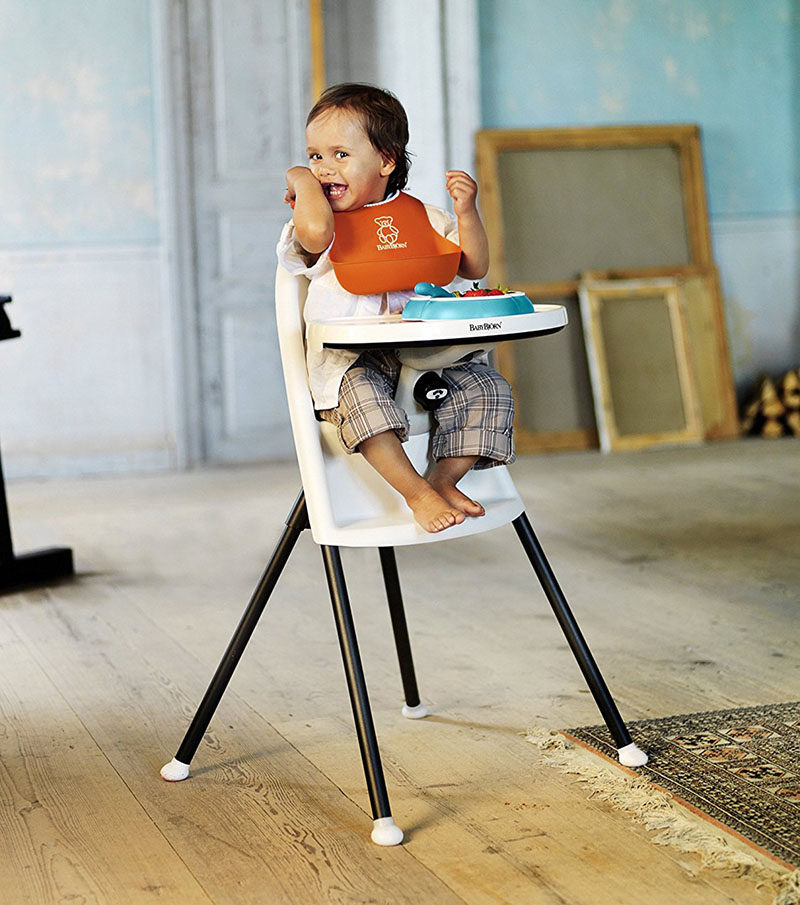 ---