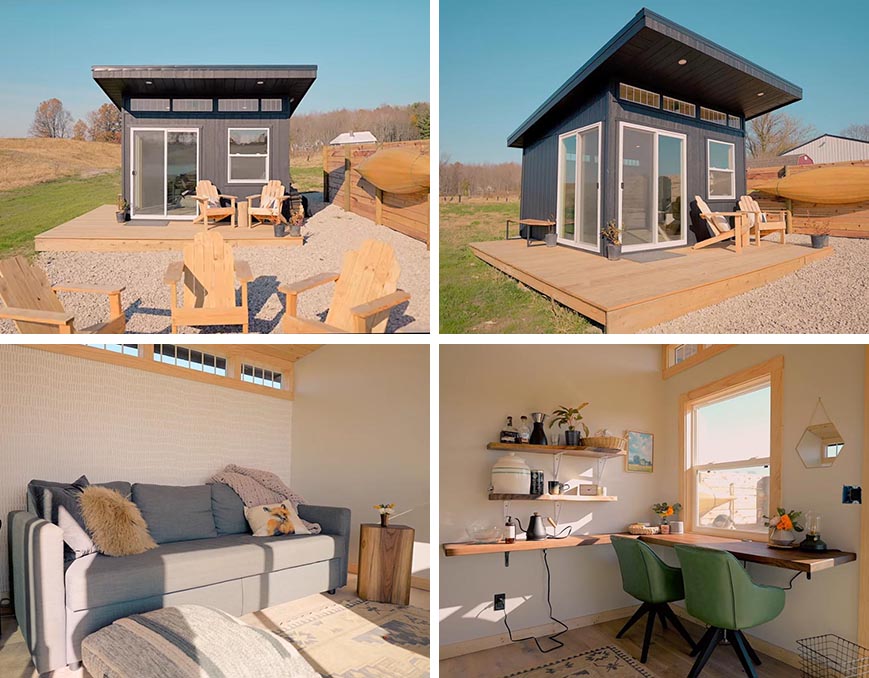 A Carpenter's Son usually build and design furniture, however, for their latest project, they have collaborated with Lakeside Cabins to create a 144 square foot (13 sqm) tiny house that can double as a home office or guest suite.
The exterior has a modern design with a sloped roof, wood siding with a black finish, and clerestory windows.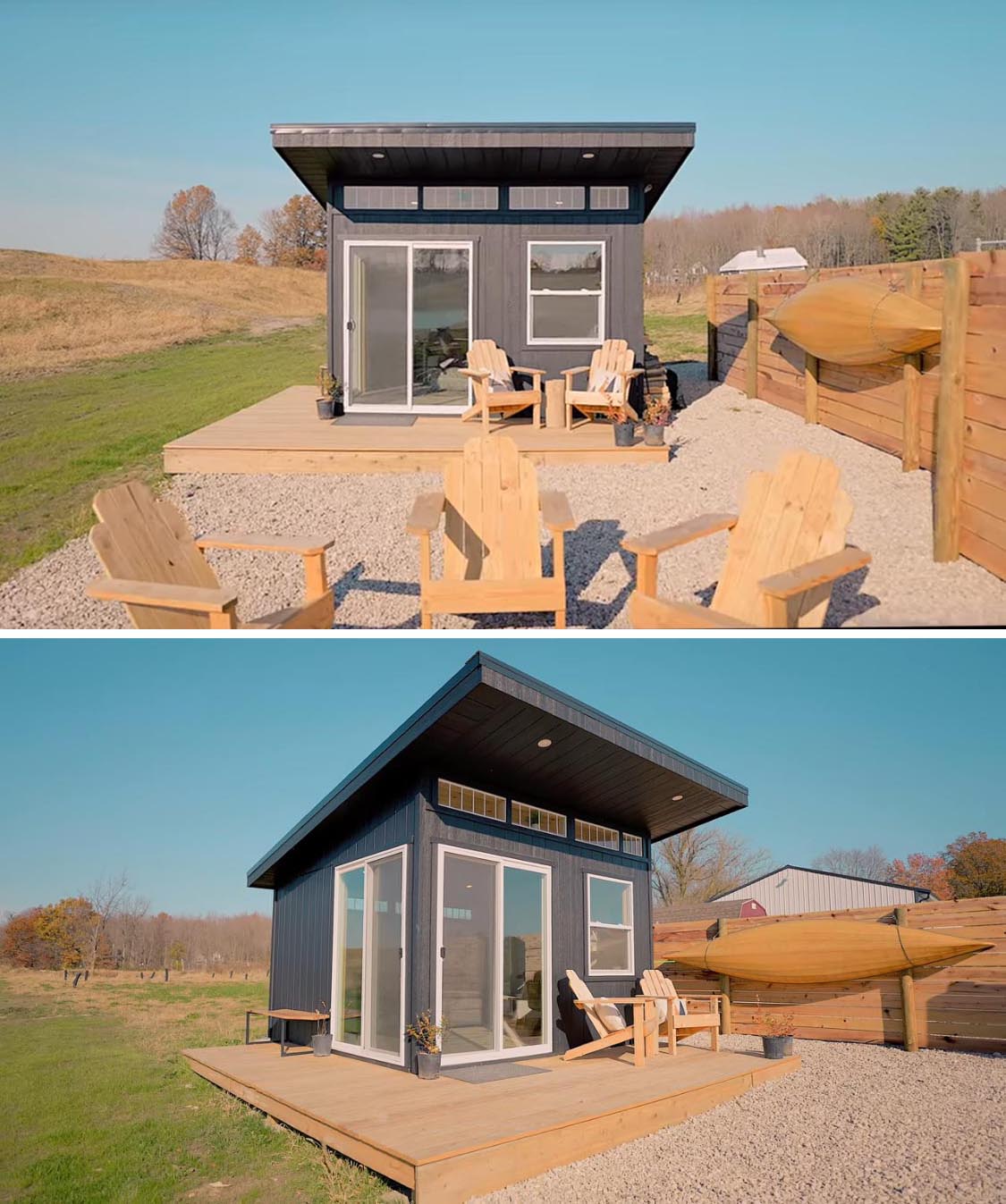 Wrapping around two sides of the tiny studio is a natural wood deck that's accessible by a pair of sliding glass doors.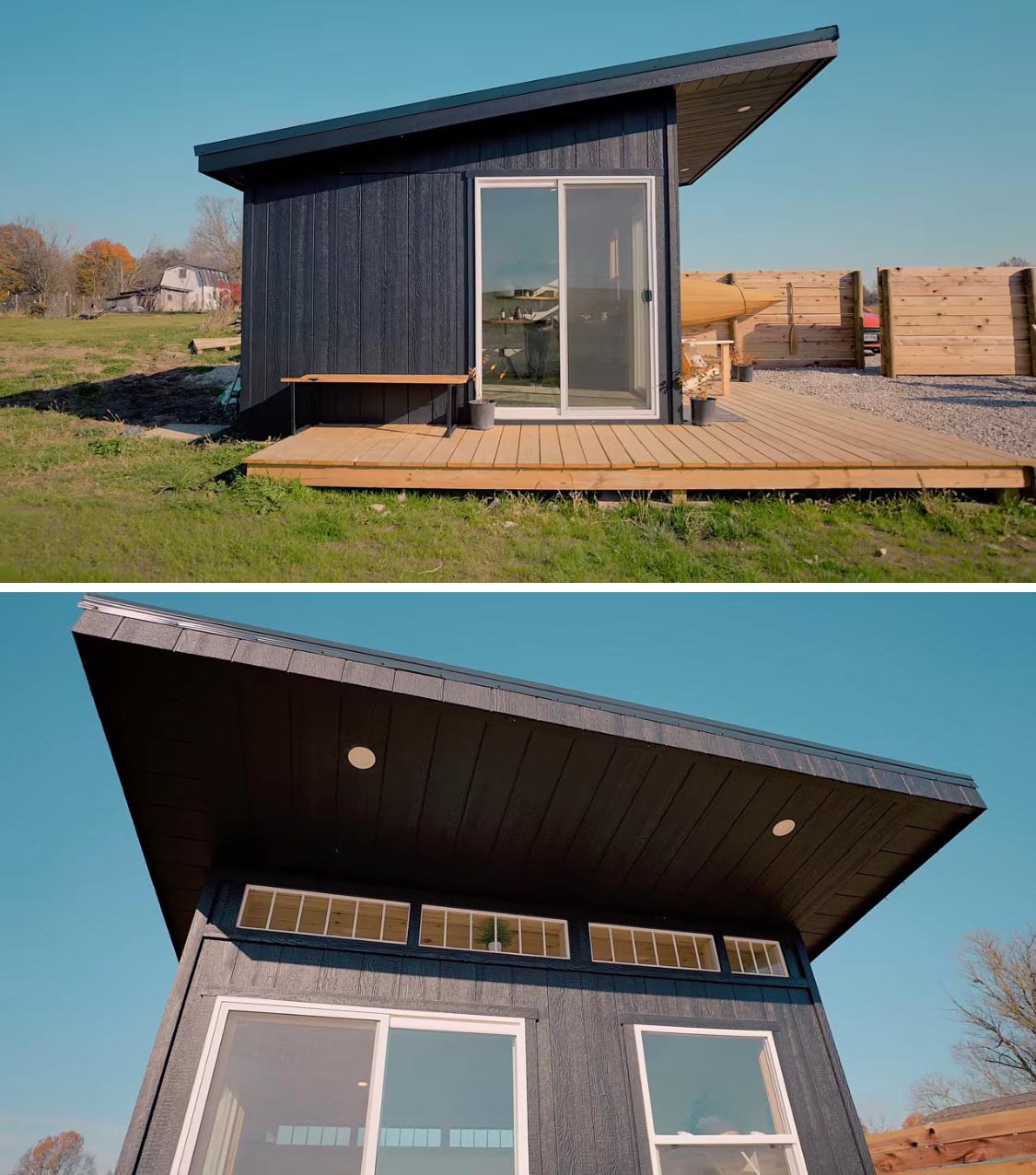 Inside the tiny home is an open room that measures in at 12×12 feet, and has natural wood on the ceiling and floor.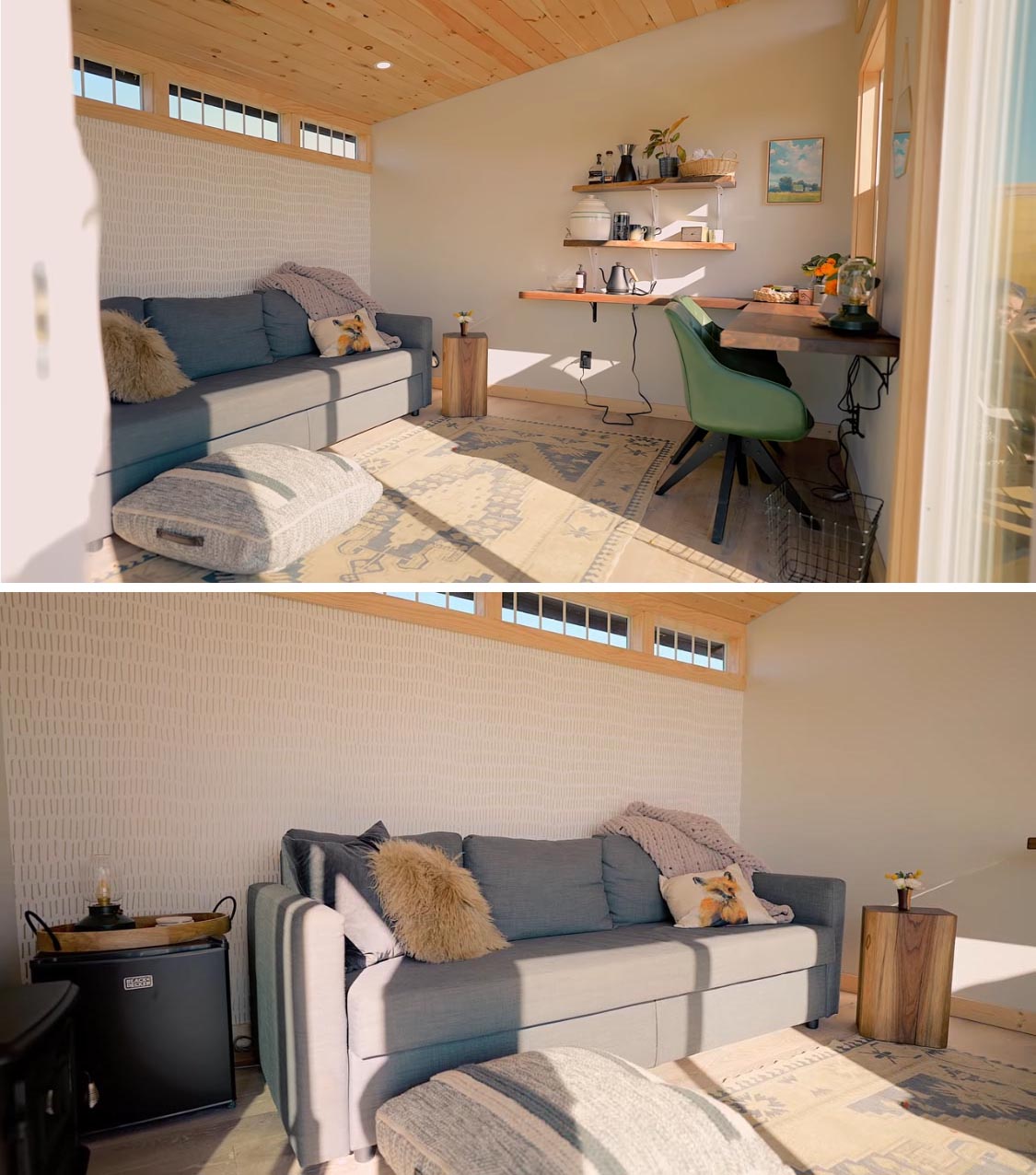 This tiny home has been furnished with a pull-out sofa, a wood desk that wraps around the corner, floating shelves, an electric fireplace, and a small bar fridge.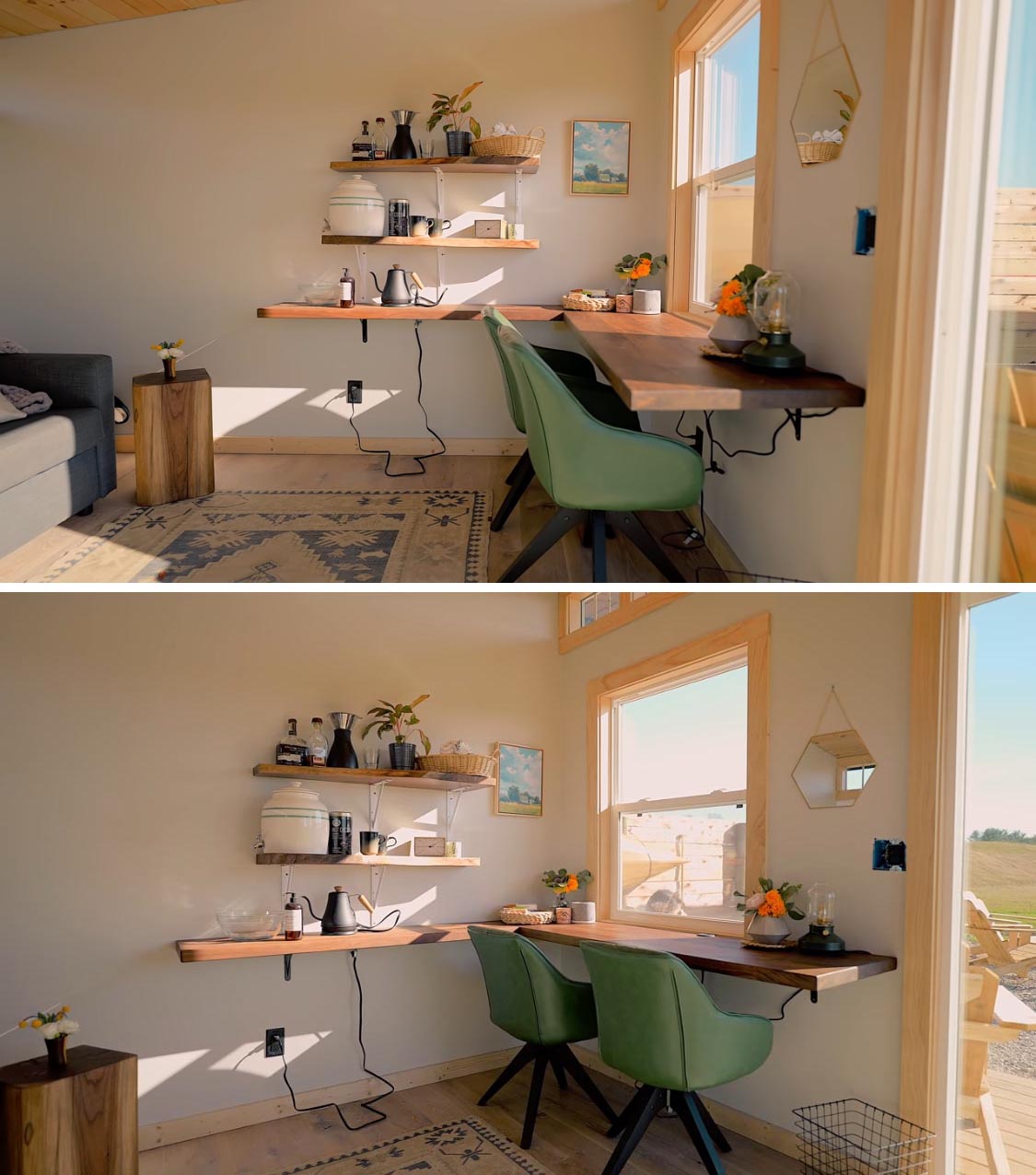 To learn more, take a tour of this tiny house by watching a video from YouTuber Levi Kelly as he takes a look around and chats with the owner.