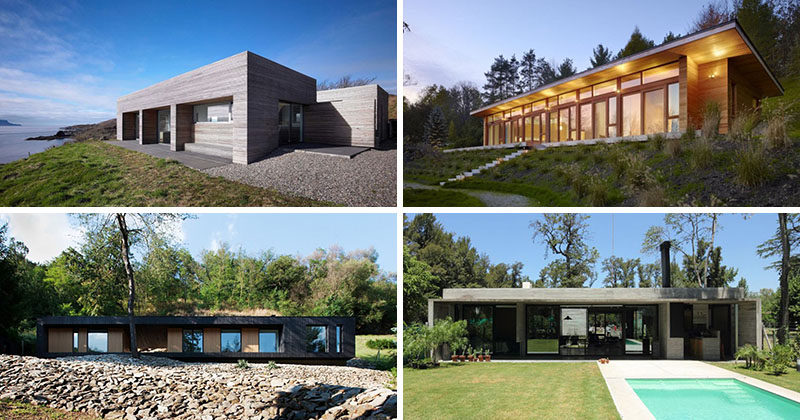 While multilevel homes are what many families require, the simplicity of a single level home is great for those who want to avoid staircases, have limited mobility, or just want the simplicity of a single story home. Today we're sharing 15 examples of single story modern houses from around the world.
---
1. This modest single story house overlooking the water is clad in light wood and has large windows to take advantage of the views of the landscape.
---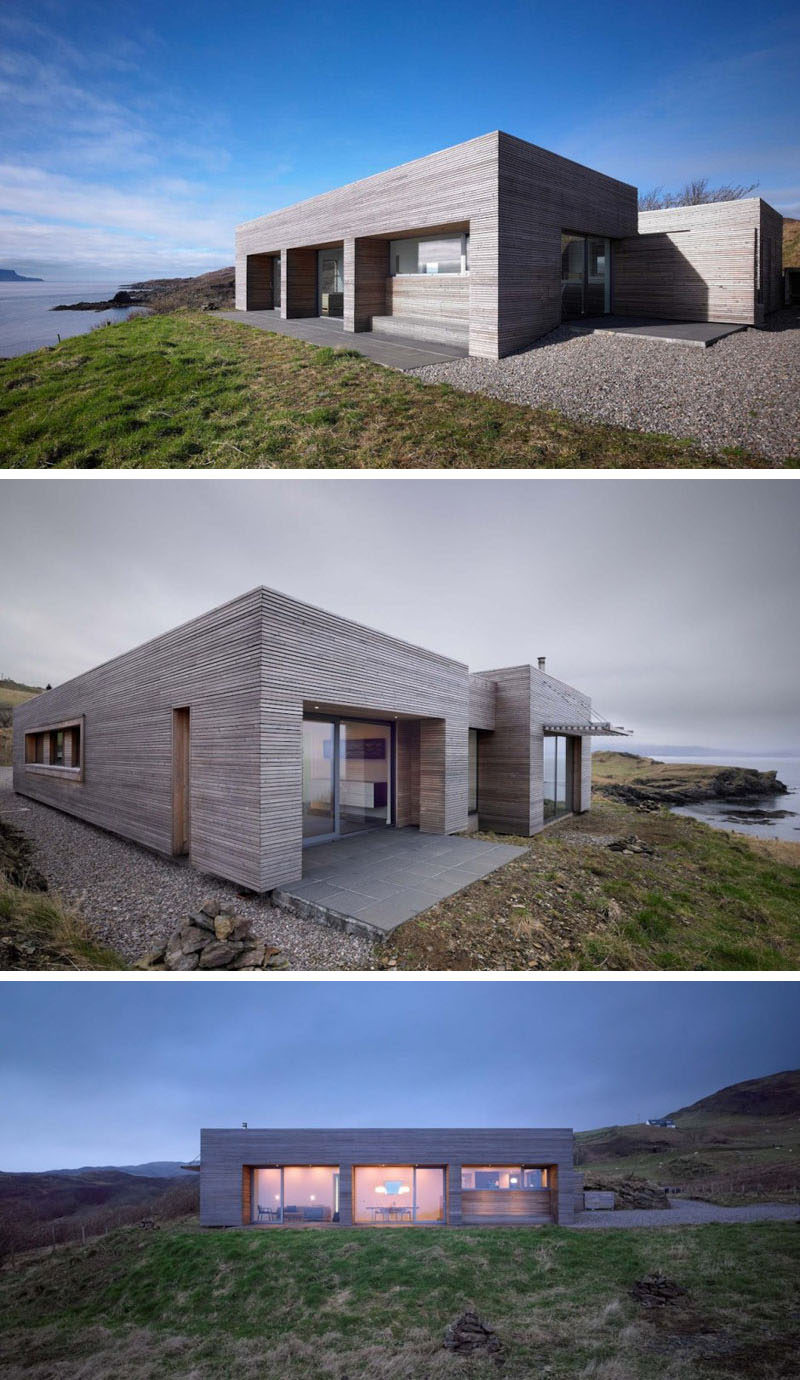 ---
2. High ceilings and large windows make this single story house feel open and airy and more spacious than it actually is.
---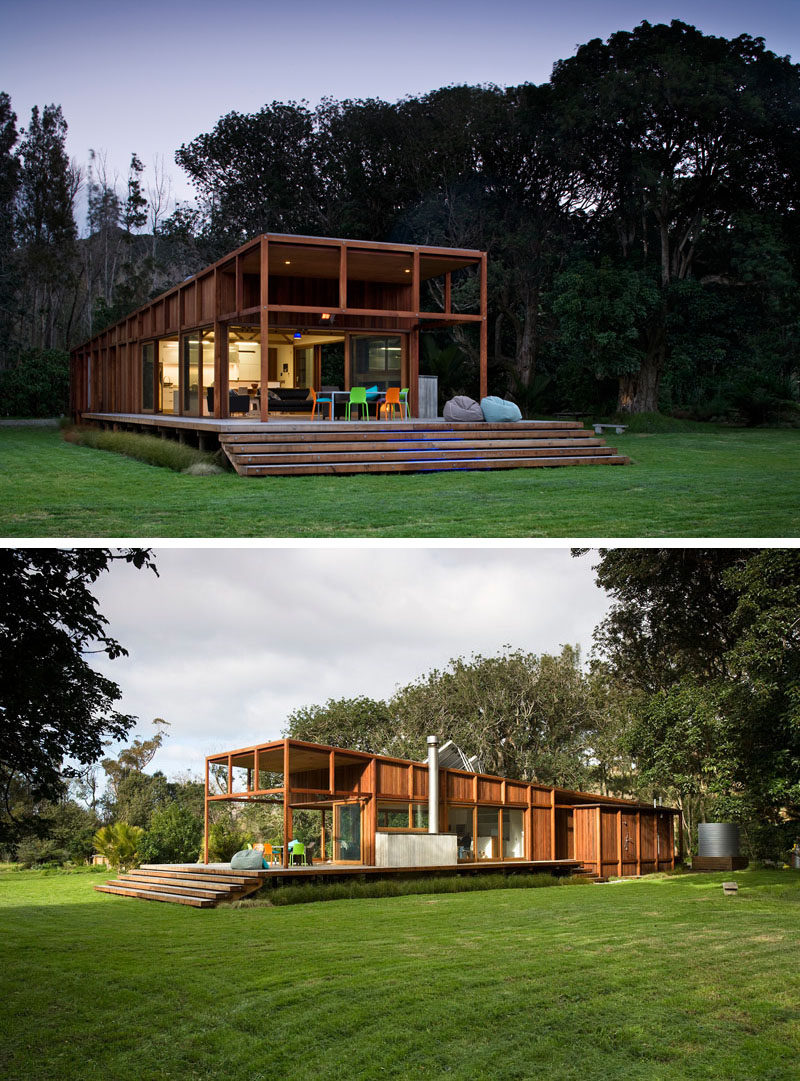 ---
3. The touches of black on the exterior of this all white single level house create a dramatic contrast that's made even more dramatic with the help of the lights in the pool and near the fence.
---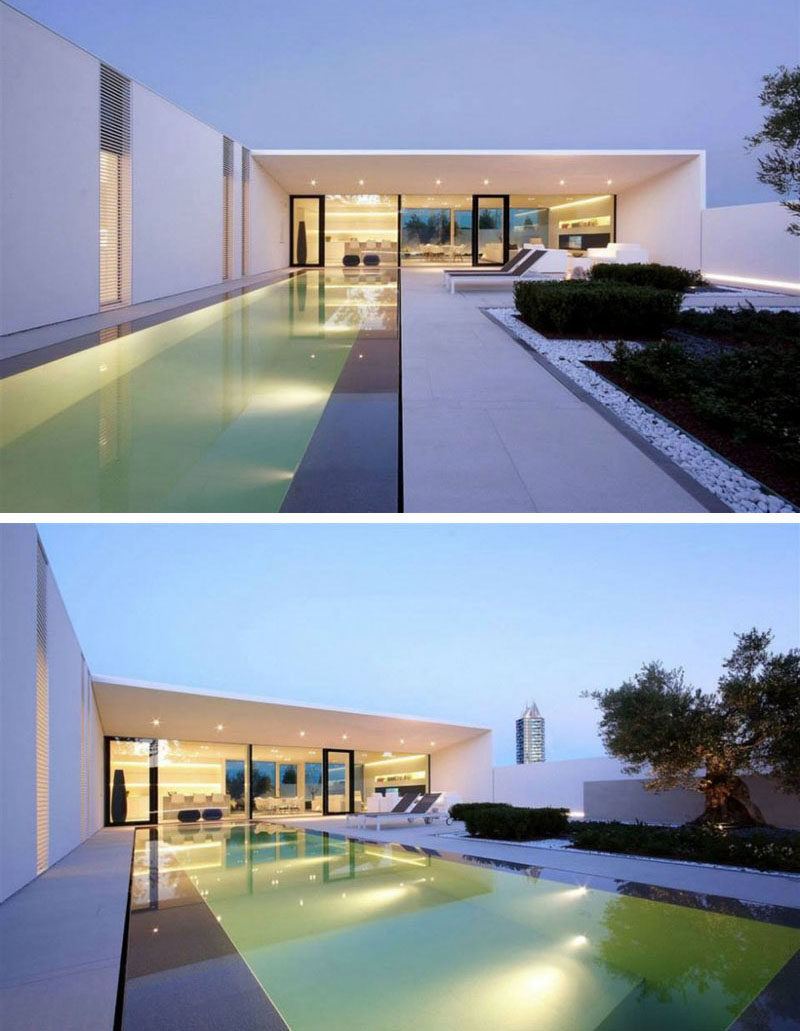 ---
4. This single story house is made from warm materials and features things like uplighting, mechanical shutters, and a simple design that give it a contemporary look.
---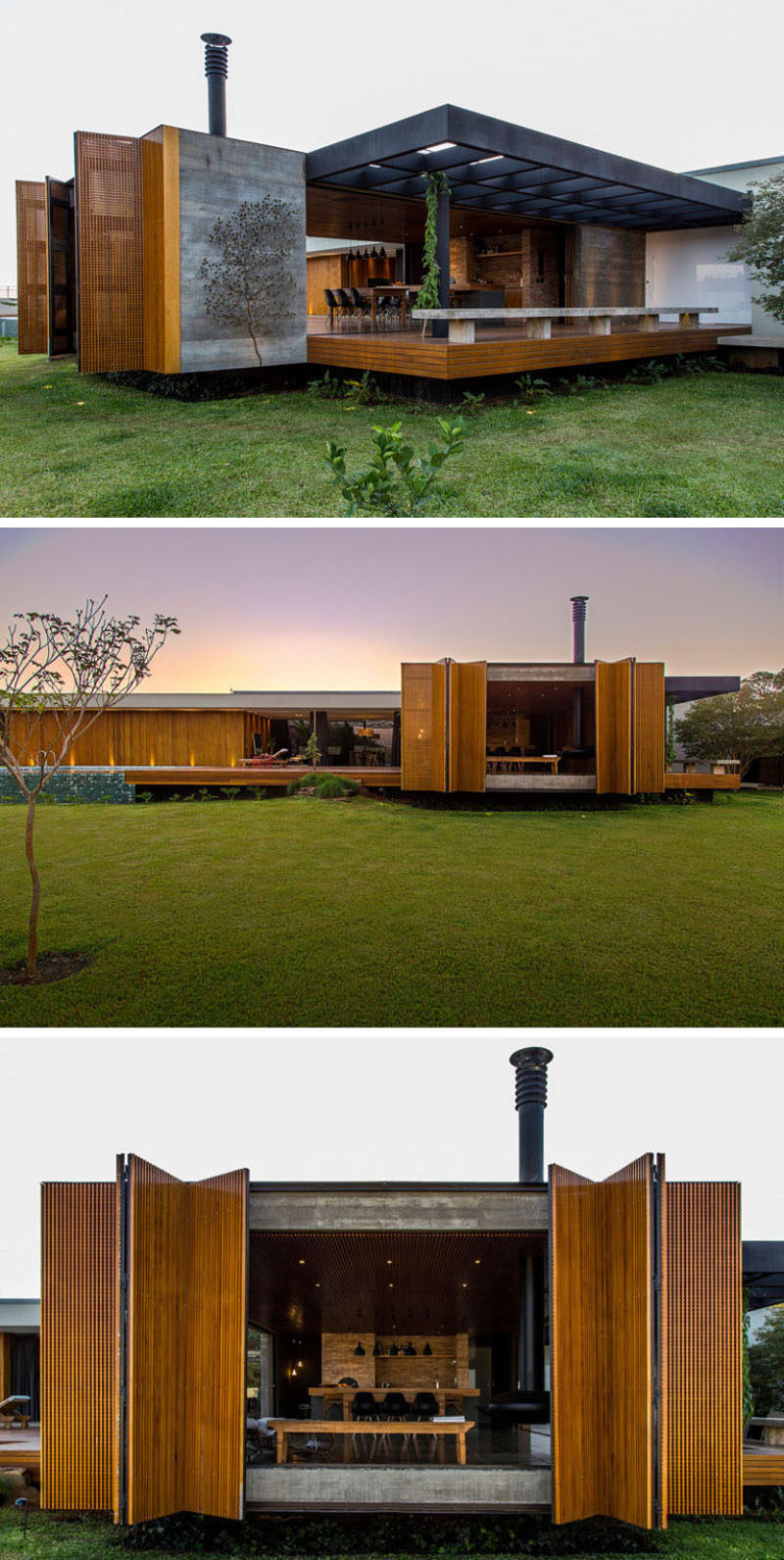 ---
5. Blackened wood contrasts the light wood siding to create a modern looking single story house.
---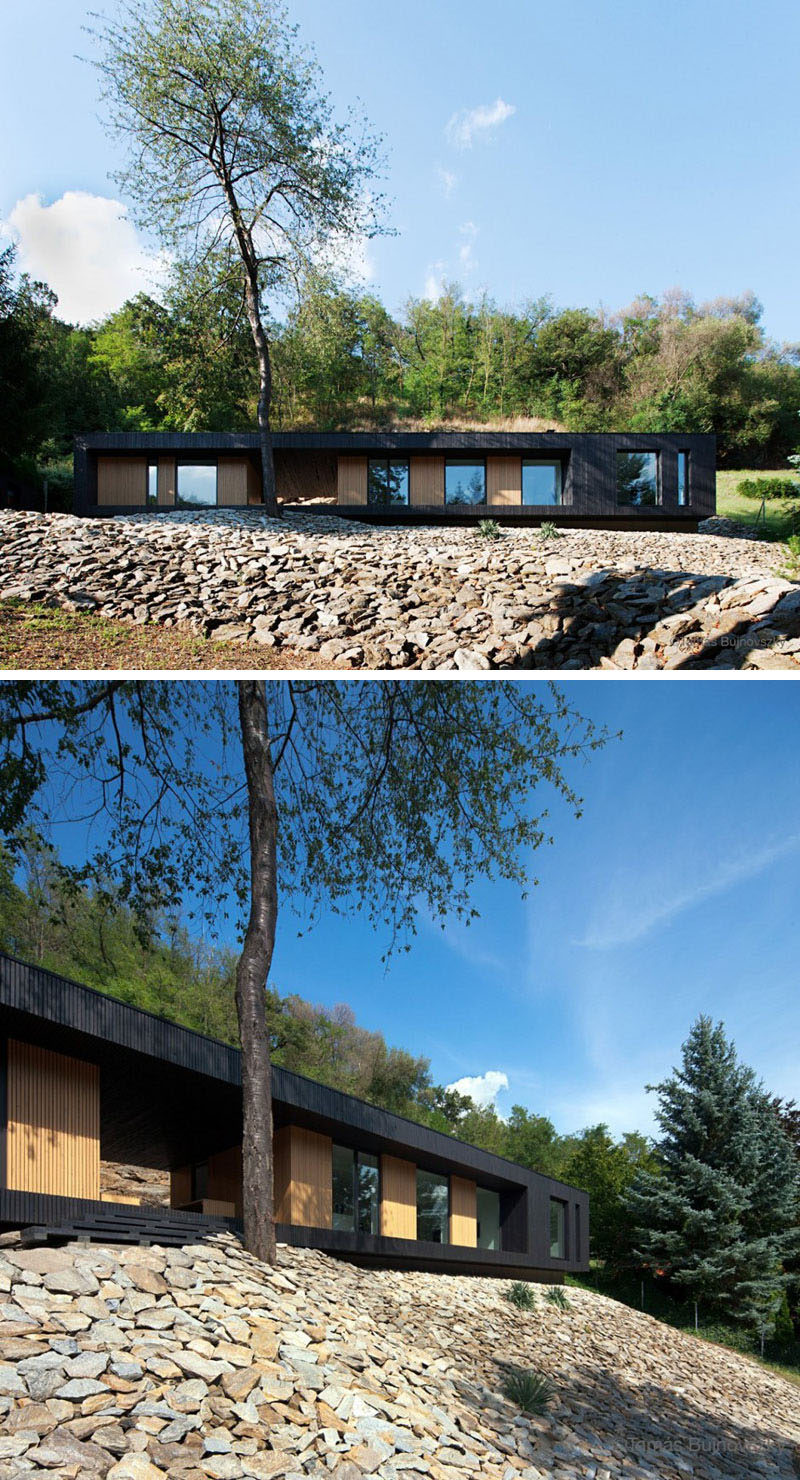 ---
6. Glass walls make up the back of this single story house to let in all the natural light and keep the home feeling bright and airy.
---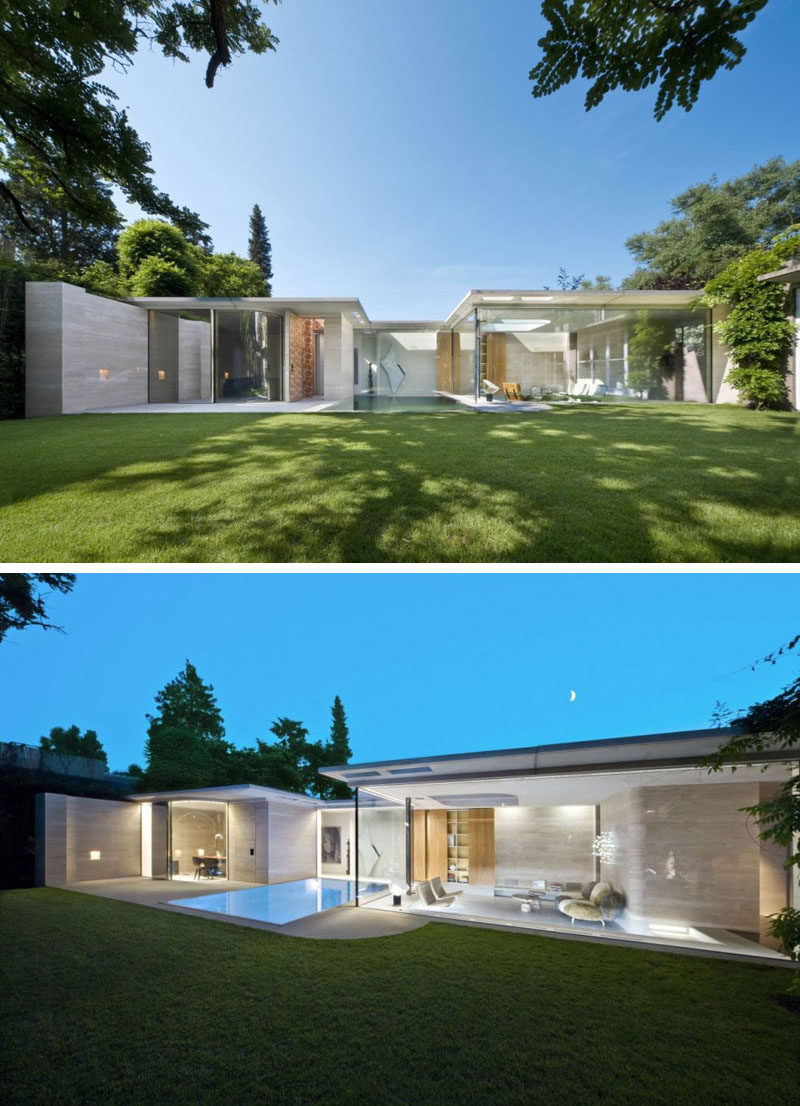 ---
7. Double height ceilings in this house make it appear larger while the single story layout makes it easy to maneuver.
---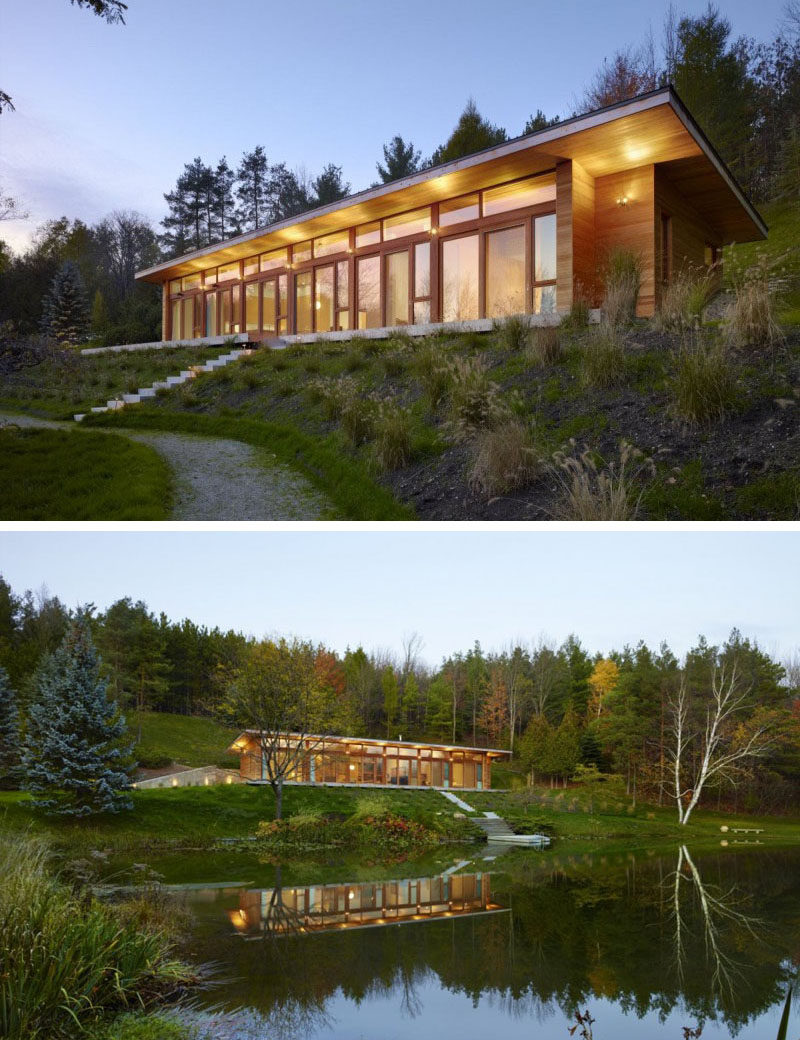 ---
8. Wooden shutters provide privacy to the front of this single story house that opens up in the back to enable indoor outdoor living.
---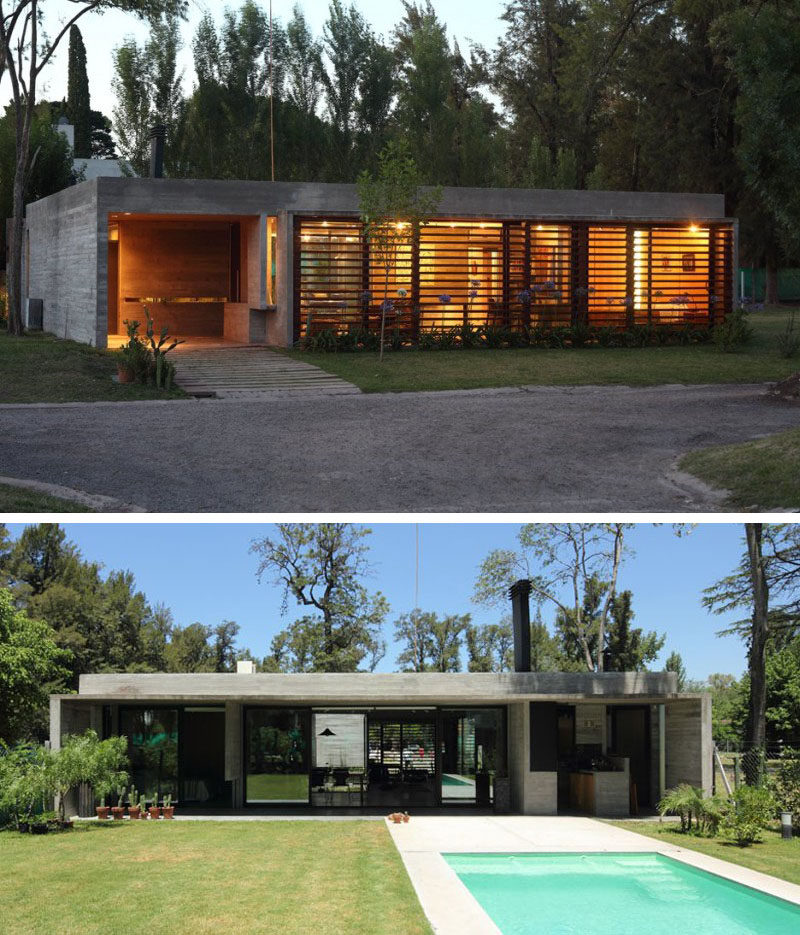 BAK Architects designed this house in Province, Argentina.
---
9. This modern single story house was designed to make it easy for a retired couple and their disabled daughter to get around.
---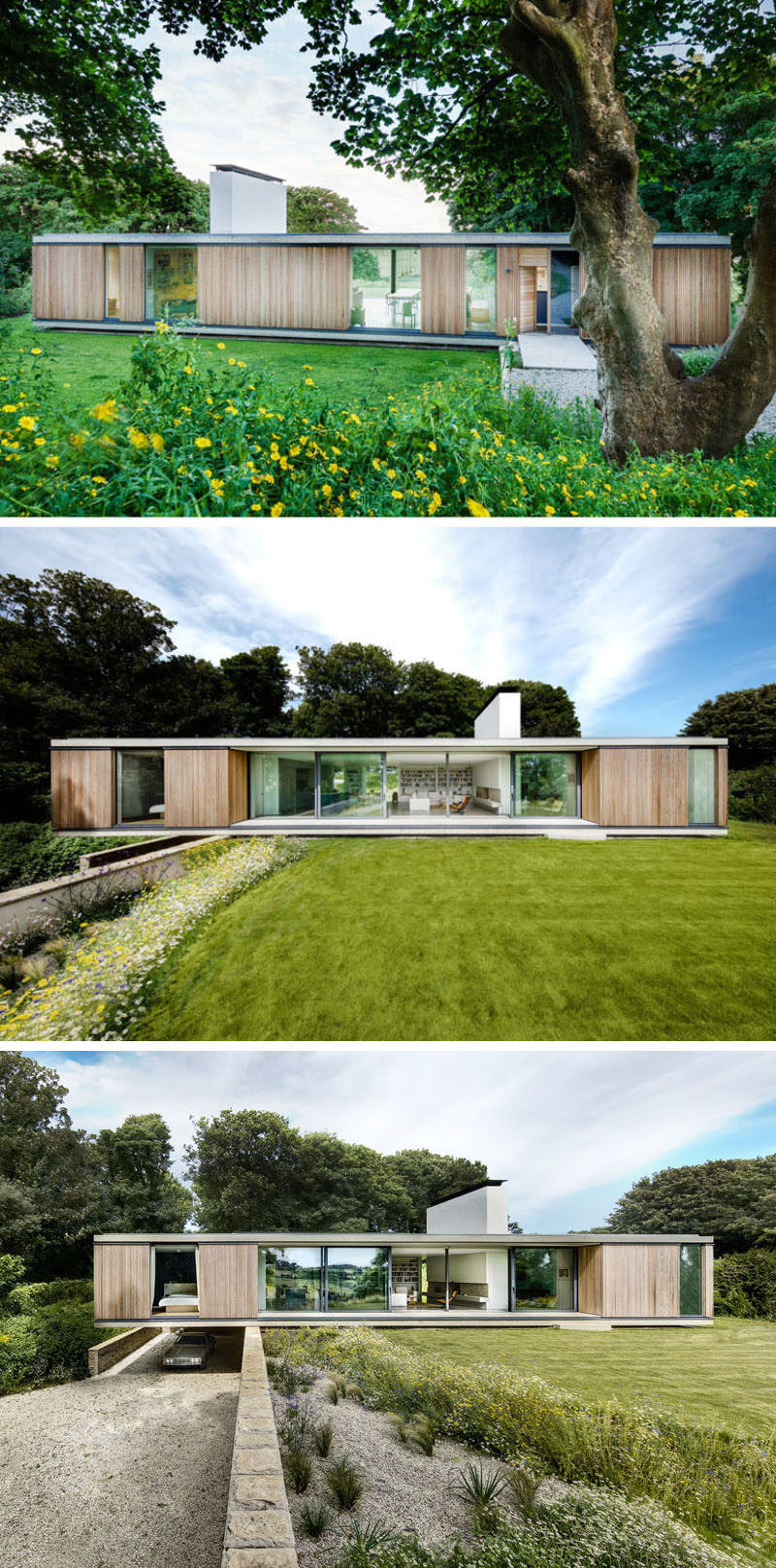 ---
10. The living space of this small single story house has been extended with the help of a semi-private courtyard at the front of the home.
---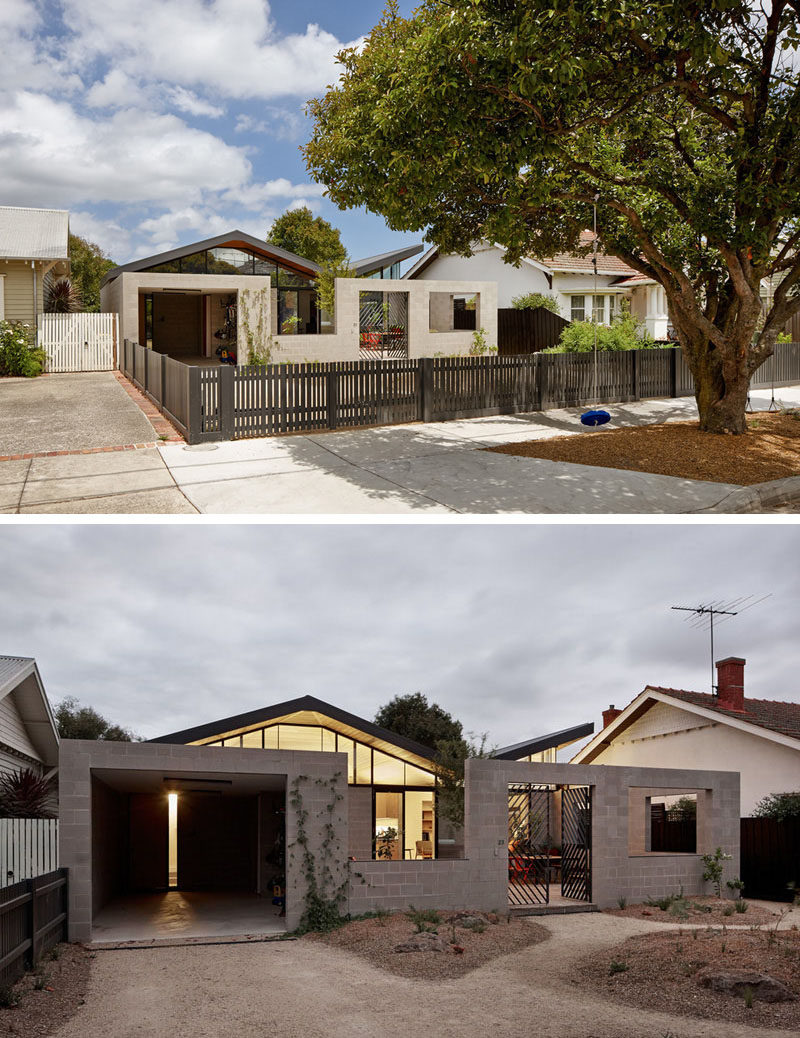 ---
11. This single story house fits right into it's earthy surroundings with rammed earth walls, while still looking modern and inviting.
---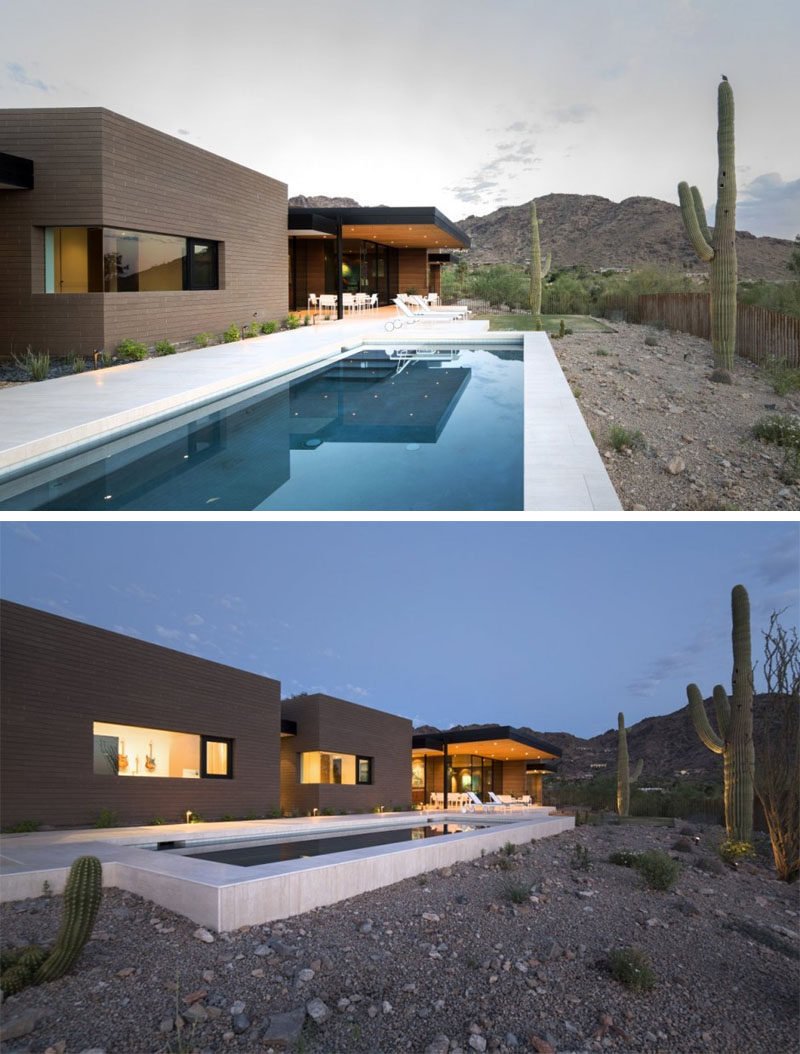 ---
12. The exterior of this single story house is clad in steel that creates harsh lines but that are softened by the trees surrounding it.
---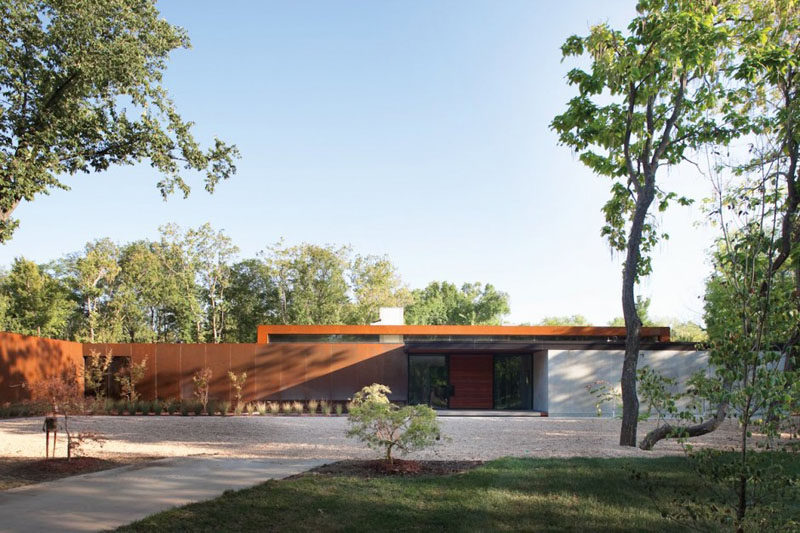 ---
13. The minimalist design of this single story house features lots of windows to make it easy to always feel connected to the outdoors.
---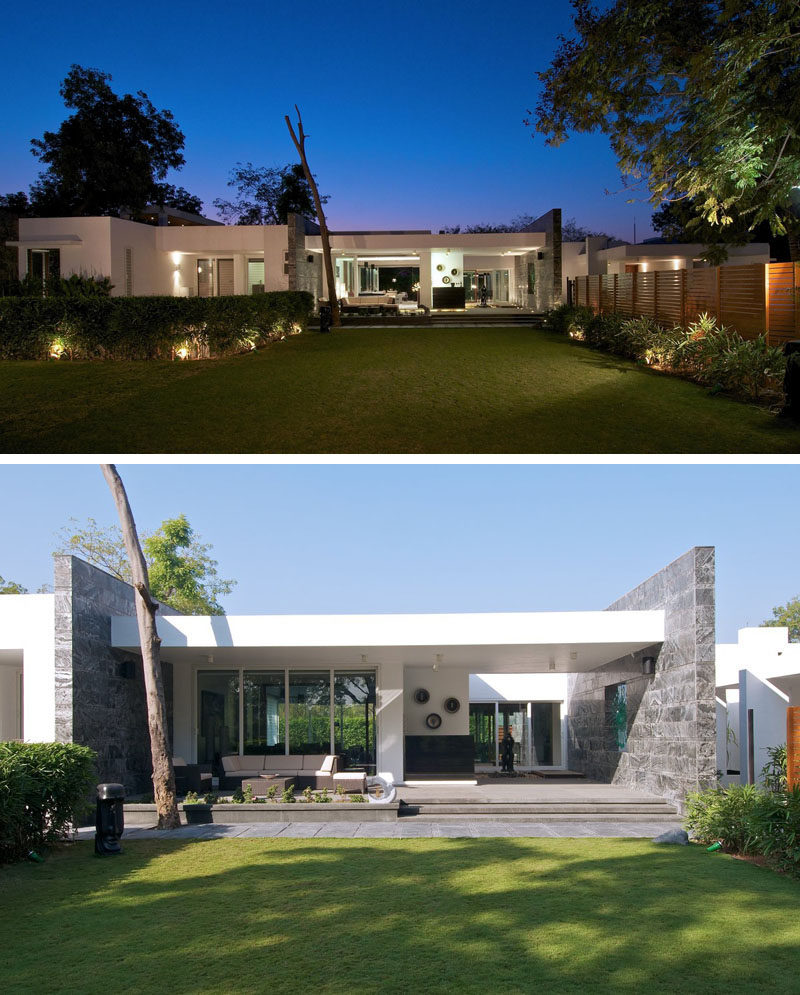 Atelier dnD designed this house in Baroda, India.
---
14. This single story house makes it easy for the family to stay connected no matter where they are in the house.
---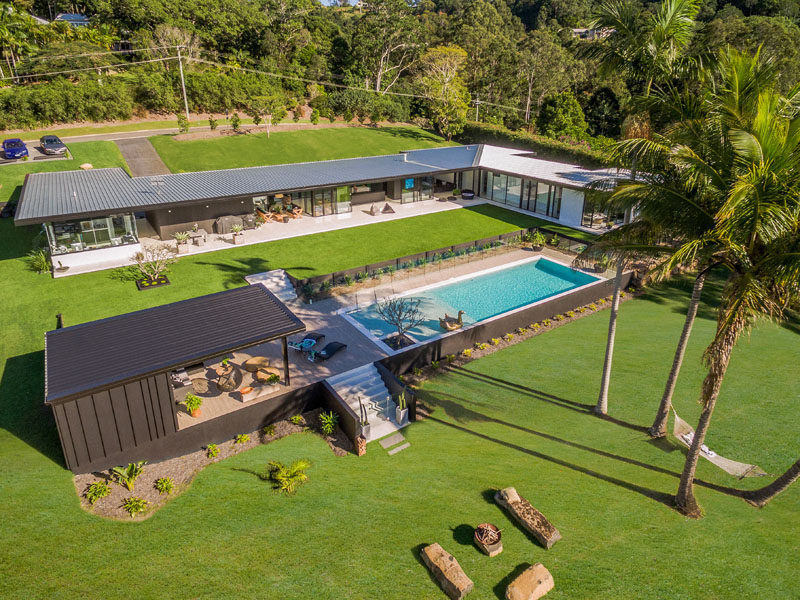 Sarah Waller designed this home for her and her family. Photography by Frysteen.
---
15. Before it was a home, this single story house was actually a dilapidated historic horse stable.
---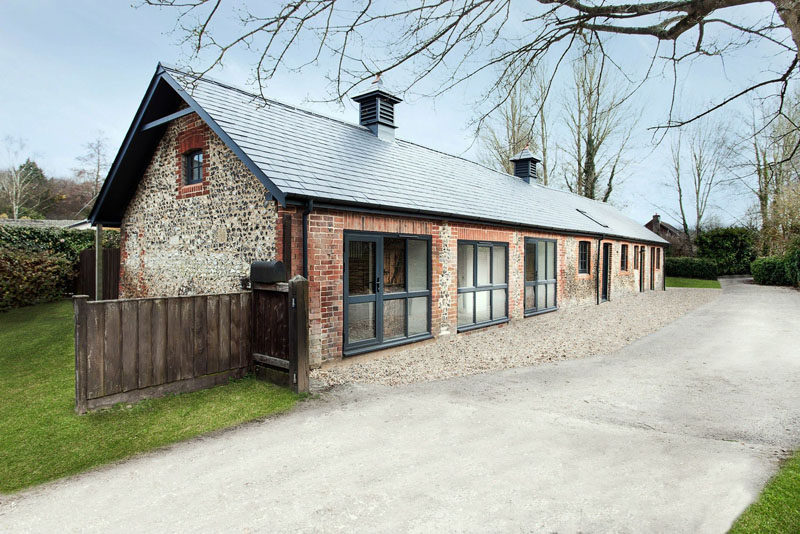 Andy Ramus transformed historic horse stables into a contemporary home in the Hampshire countryside. Photography by Martin Gardner.