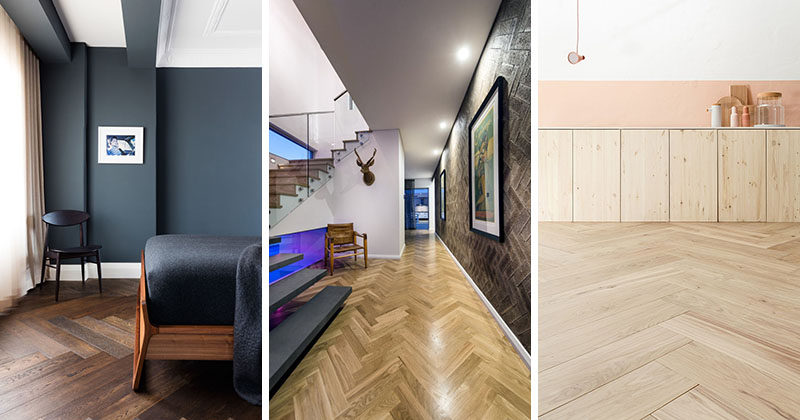 1. Both the walls and the floors of this Australian home are covered in a herringbone pattern.
---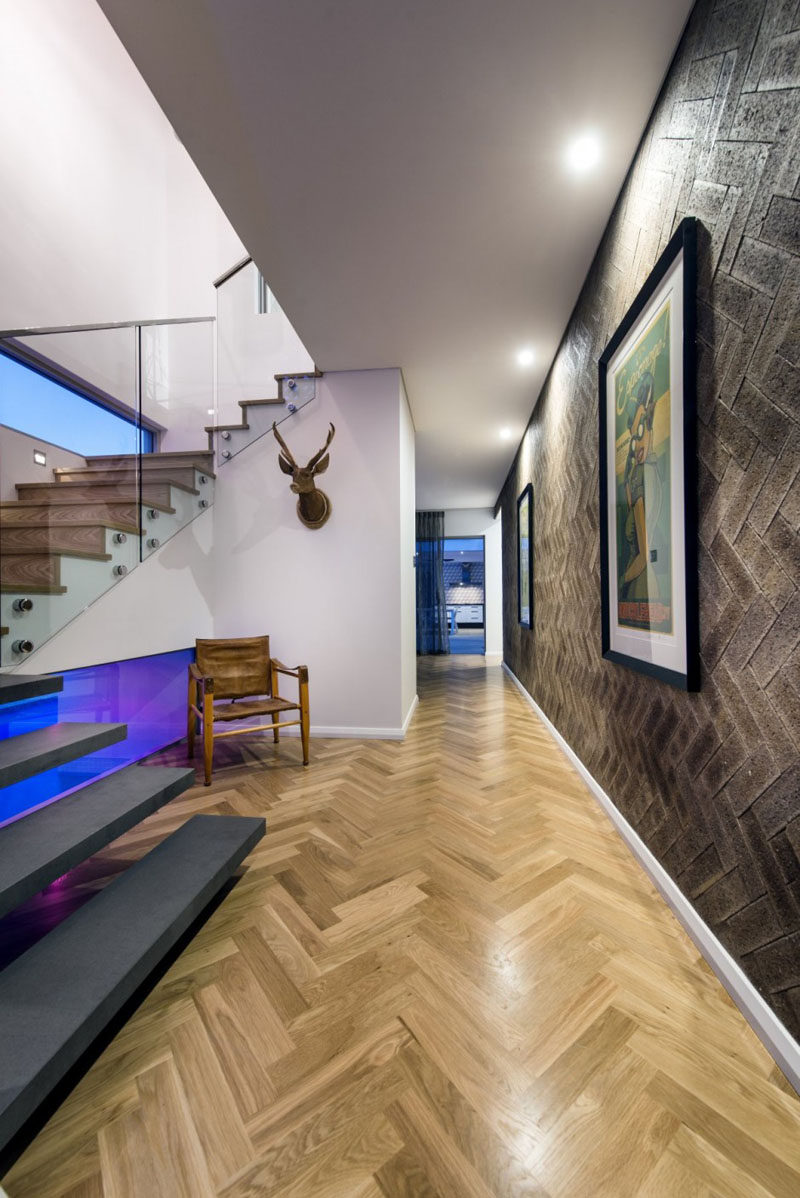 ---
2. The dark, rich wood herringbone floor creates warmth in this mostly-white home.
---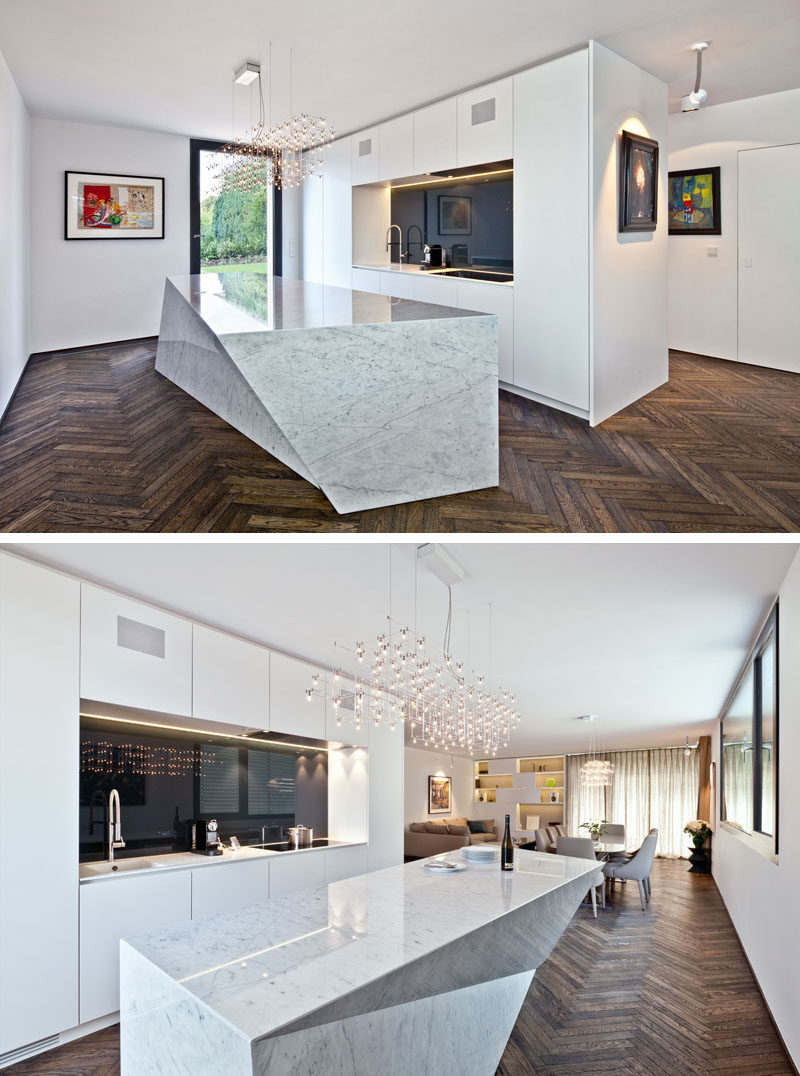 ---
3. Dark wood was used on this floor, along with the other dark elements, to create a moody feel in this bedroom.
---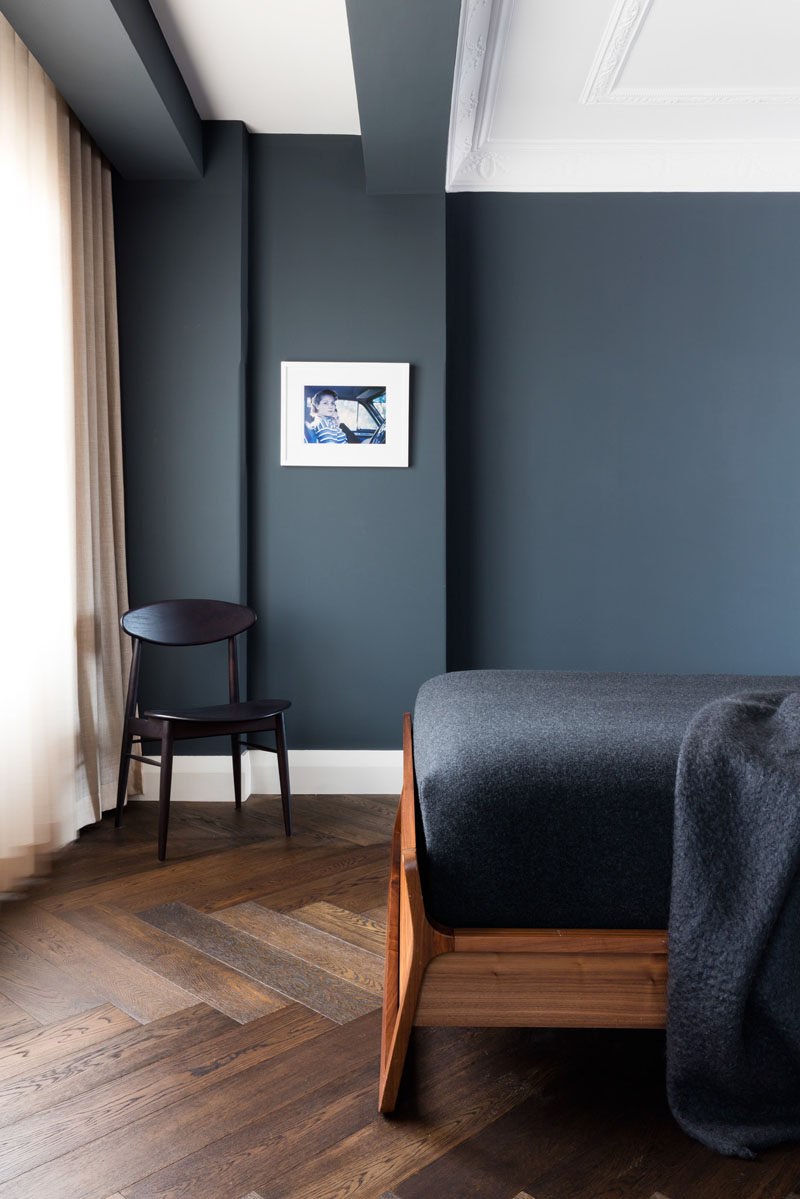 ---
4. This dark herringbone pattern was actually created using tiles designed to look like wood throughout these apartments.
---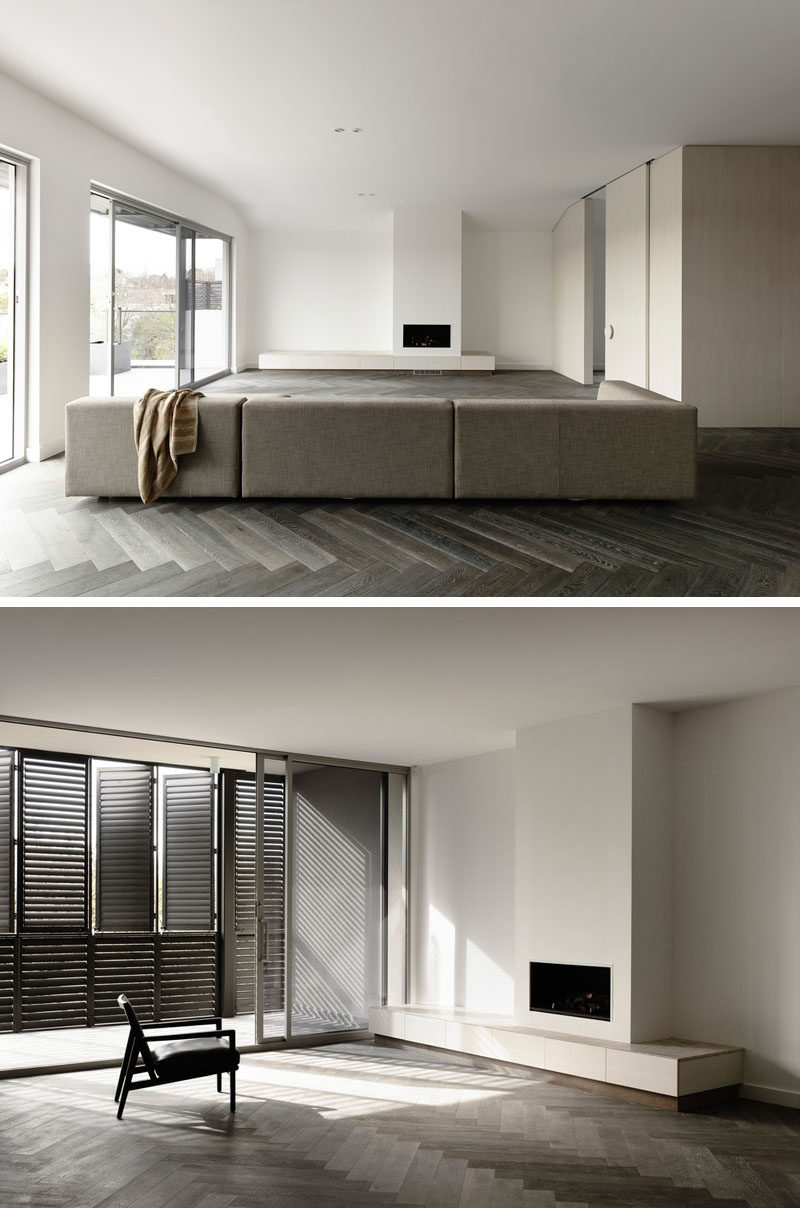 ---
5. The natural look of the herringbone flooring in this kitchen fits with the rest of the light wood throughout.
---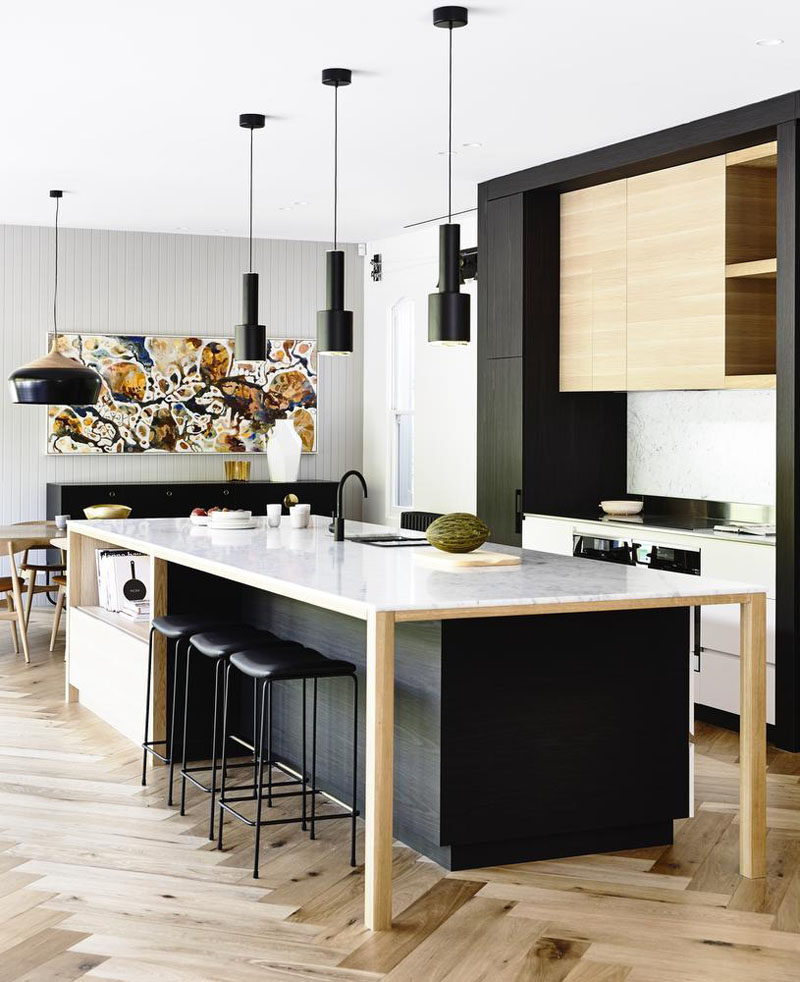 ---
6. The dark wood herringbone floor in this apartment warms up the all white interior.
---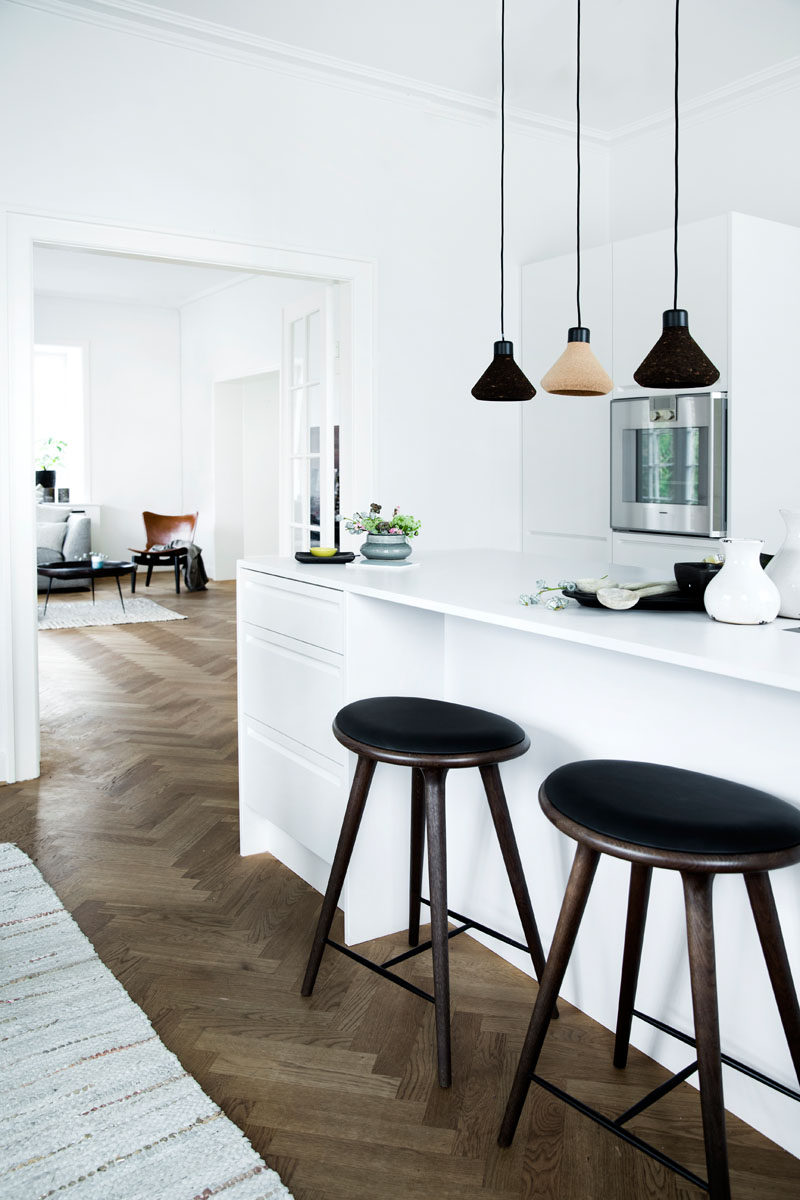 ---
7. This kitchen combines a light herringbone floor and an all concrete island for a natural look.
---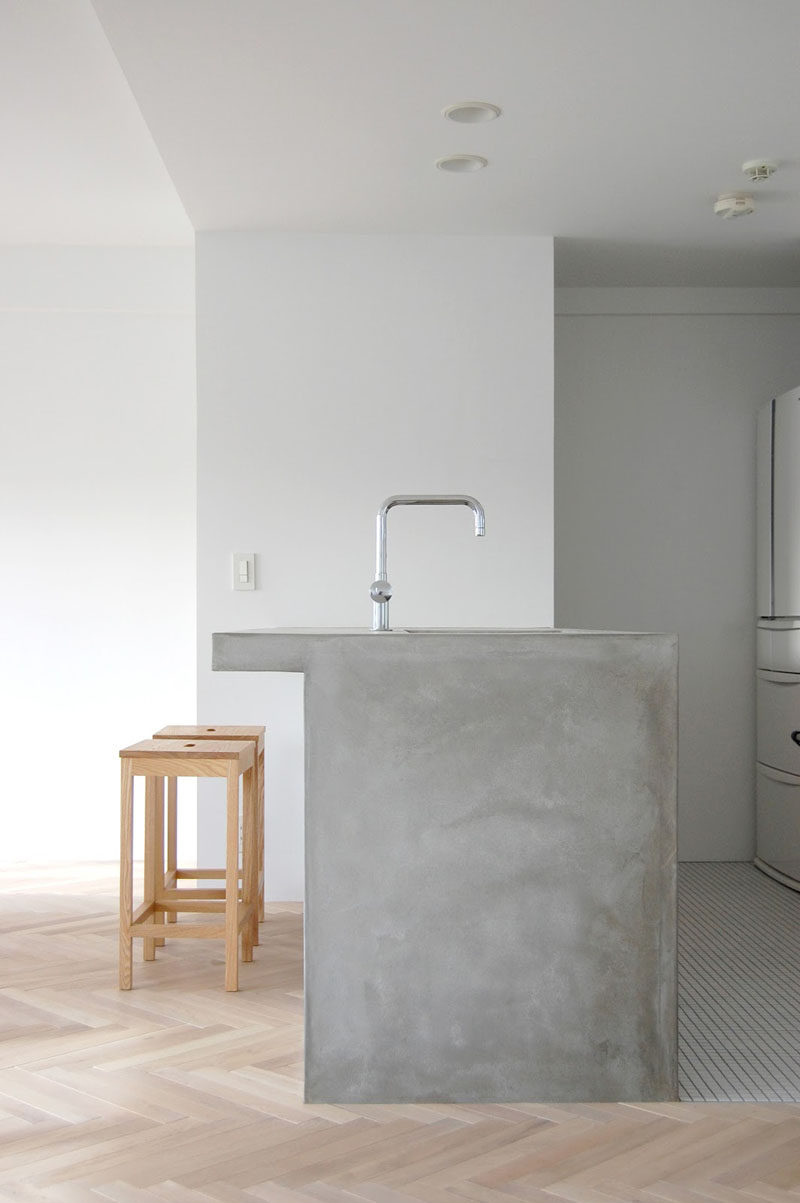 ---
8. The wood herringbone in this apartment helps keep it both bright and cozy.
---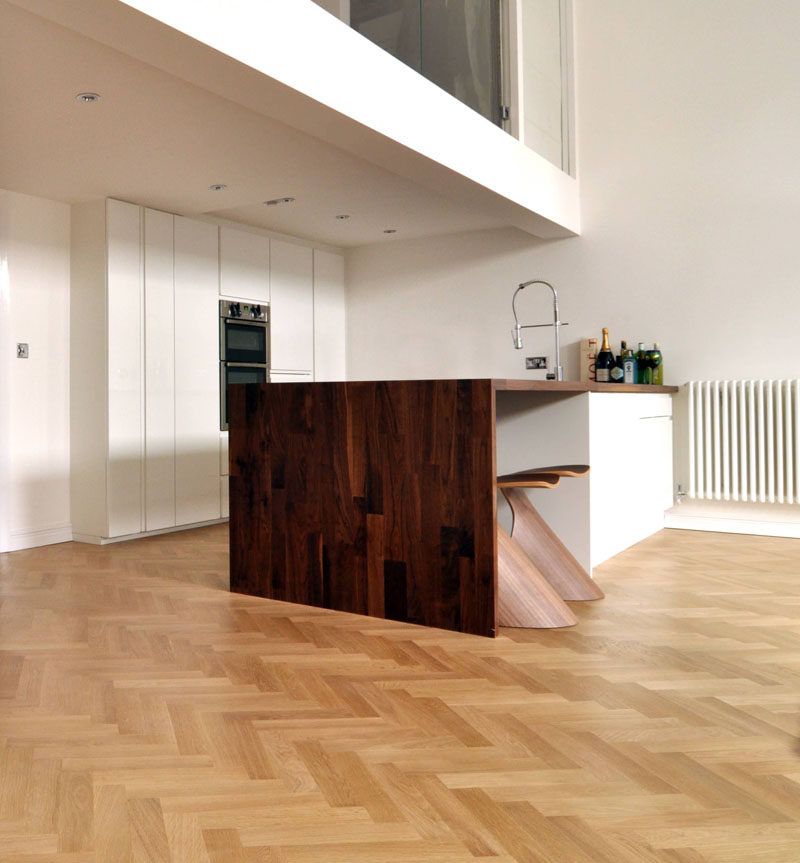 Apartment designed by Kia Designs.
---
9. The different types of wood used within this herringbone floor make the pattern even more unique.
---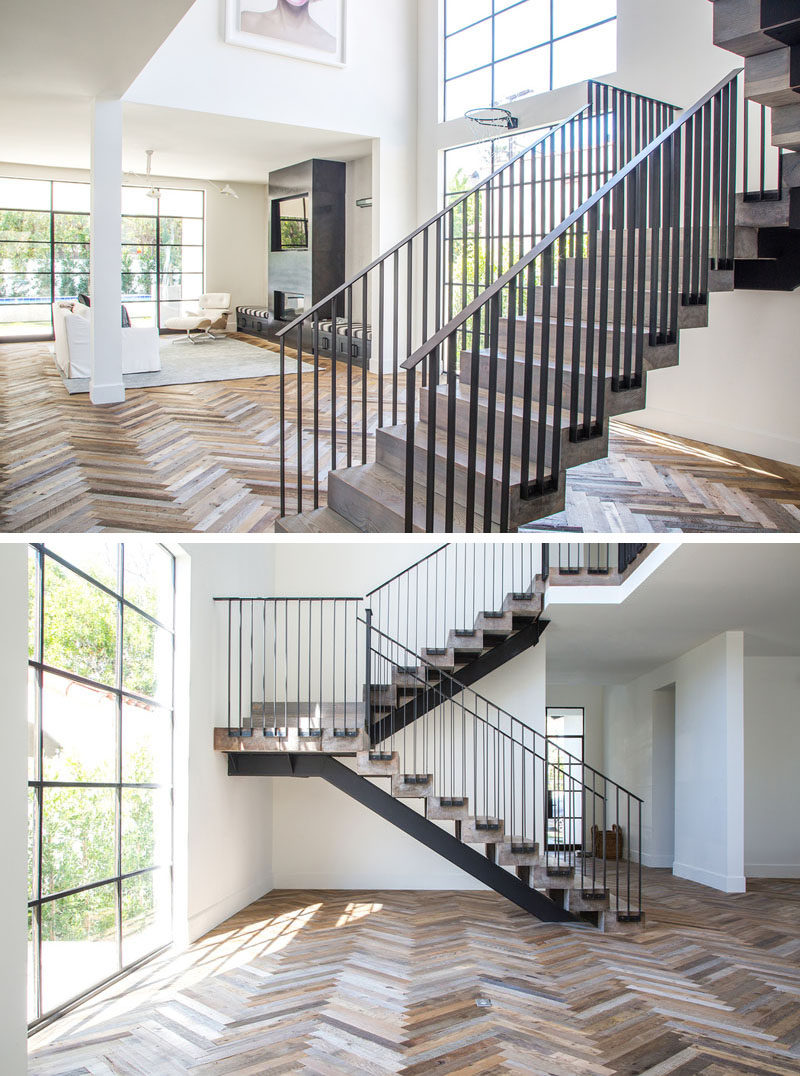 ---
10. This herringbone design was created by using salvaged wood floors that were ripped out during the renovation.
---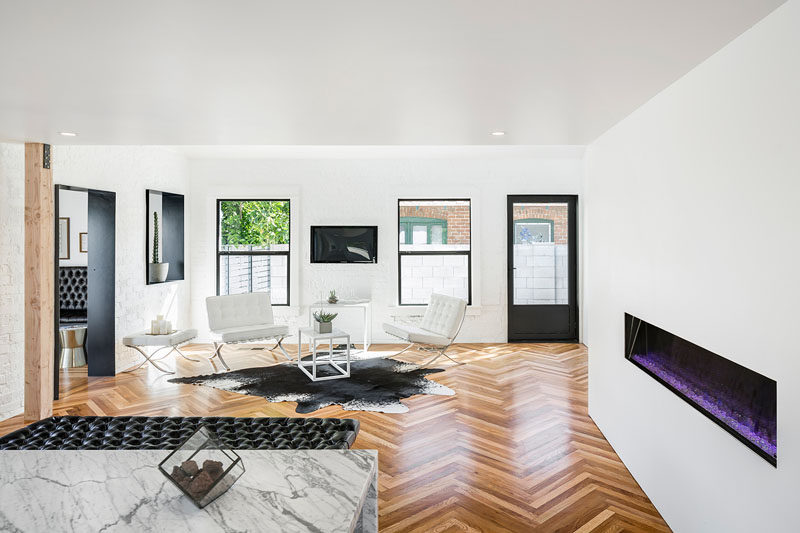 ---
11. The herringbone design in this home runs throughout the entirety of the house.
---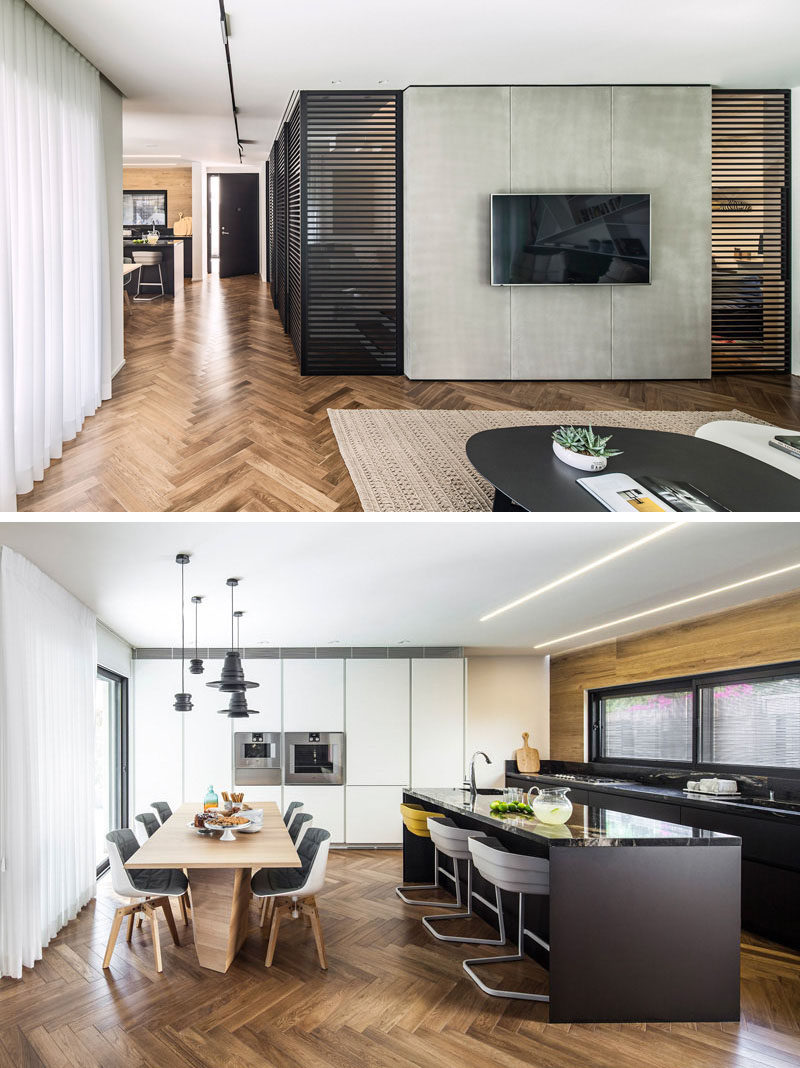 ---
12. This studio/loft has light wood herringbone floors to warm up the black and white interior.
---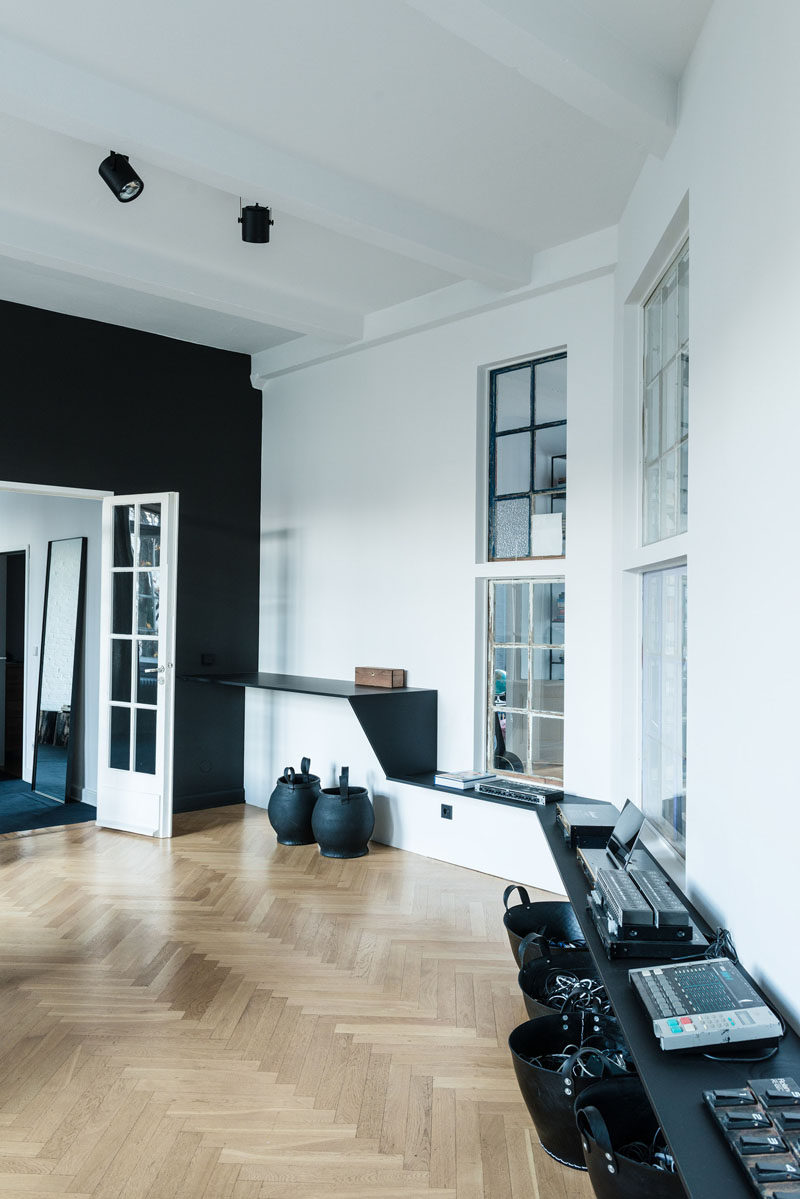 ---
13. The herringbone floor in this industrial style kitchen is made of faux wood tiles in various shades to make the space more dynamic.
---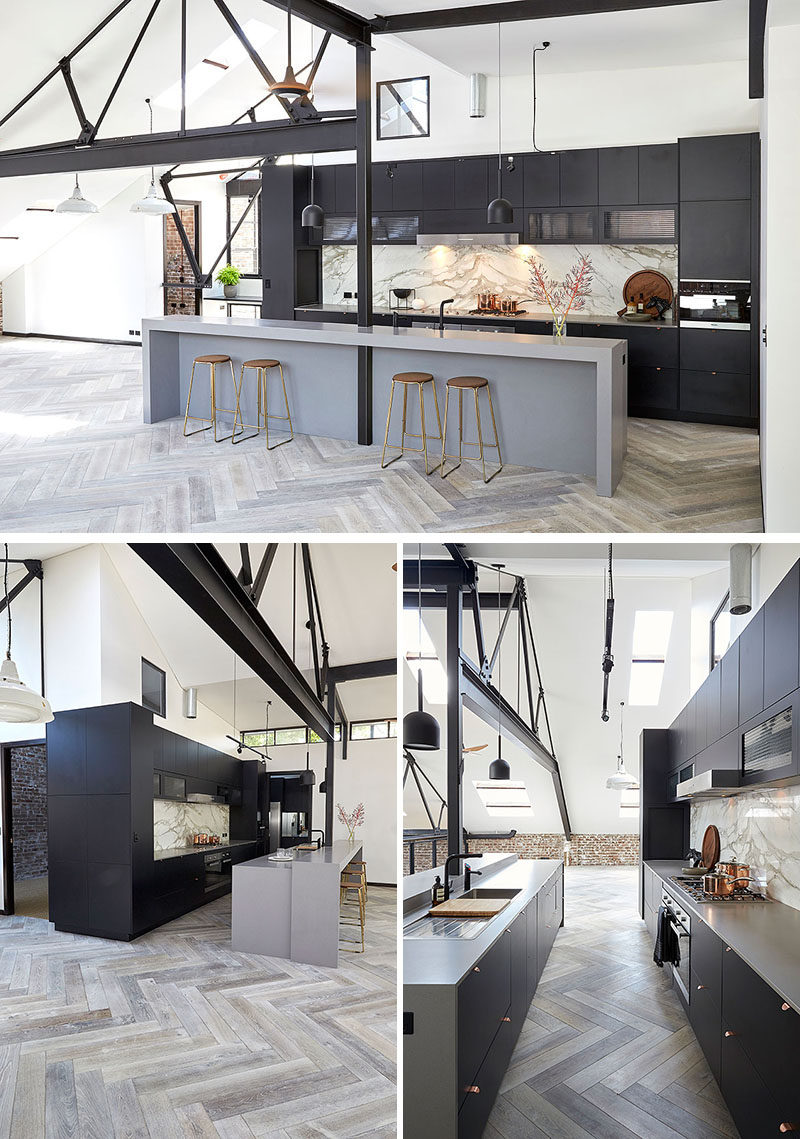 ---
14. This light wood flooring matches the cupboards perfectly.
---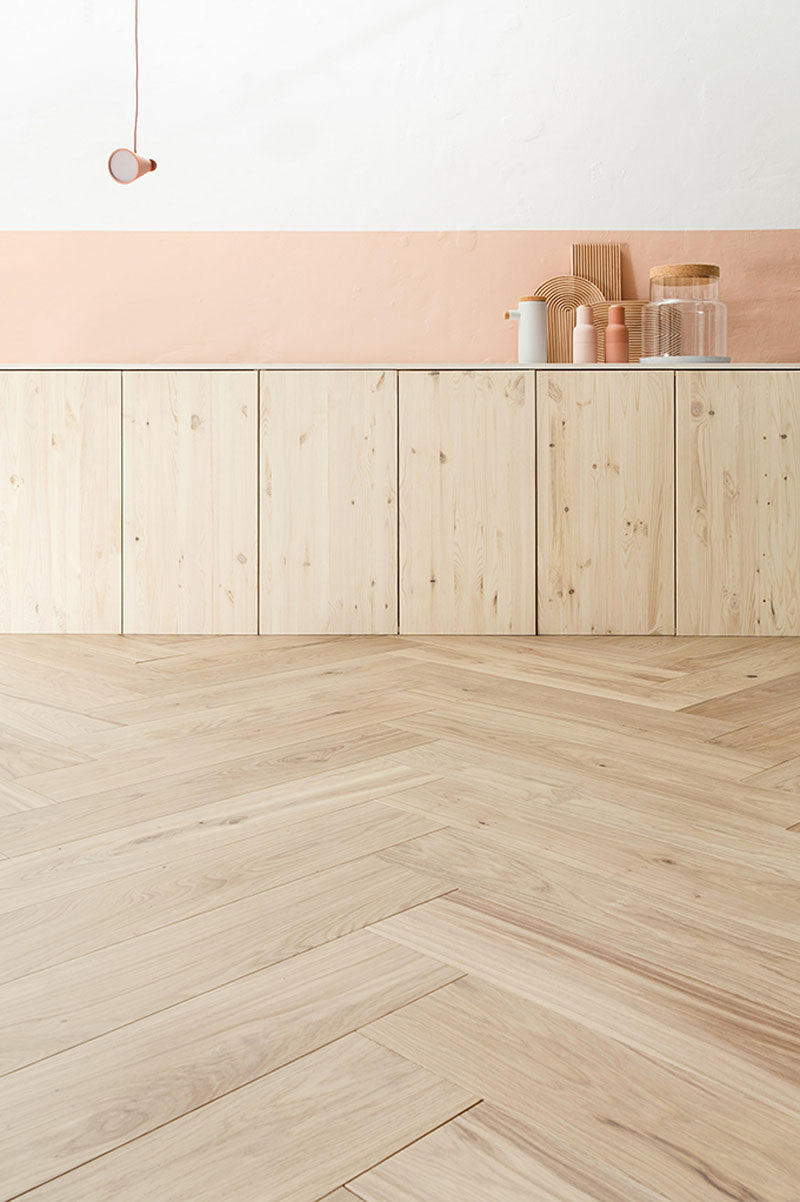 ---
15. The floors in this cafe use the traditional herringbone pattern to create a contemporary look.
---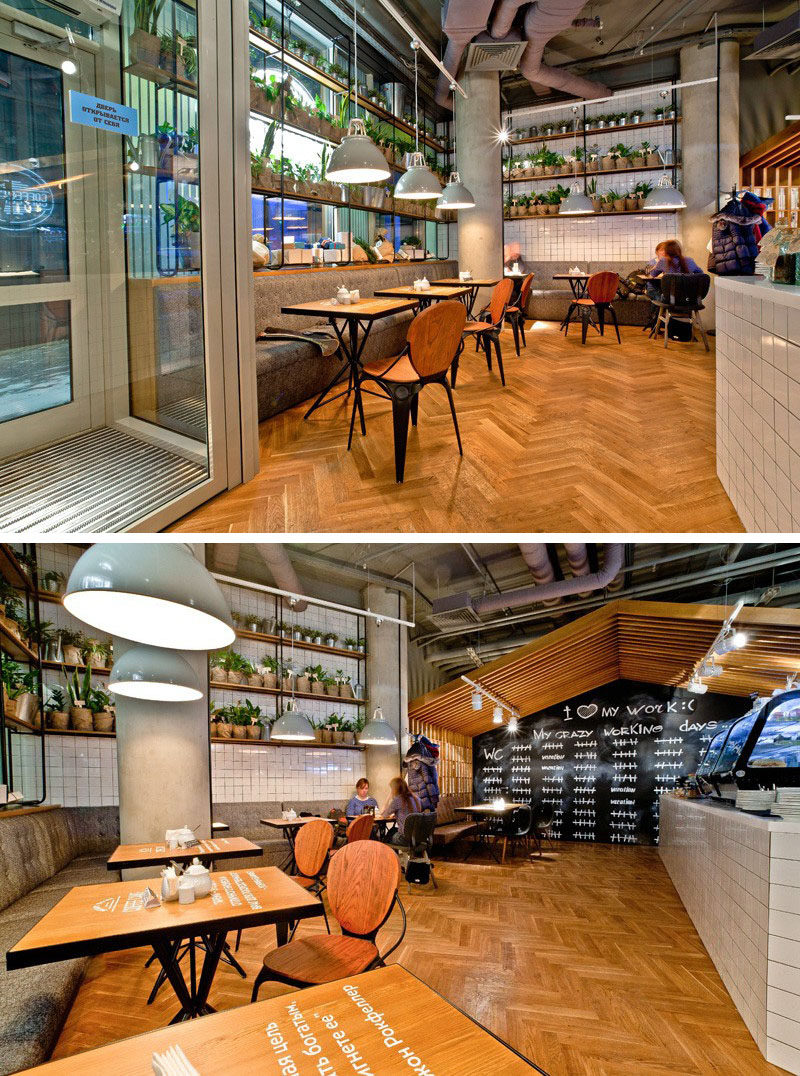 See more photos of this cafe, here. Designed by Fruit Design.
---
16. The herringbone wood floors and wood elements in the island keep this kitchen feeling natural and bright even with the all black cabinetry.
---