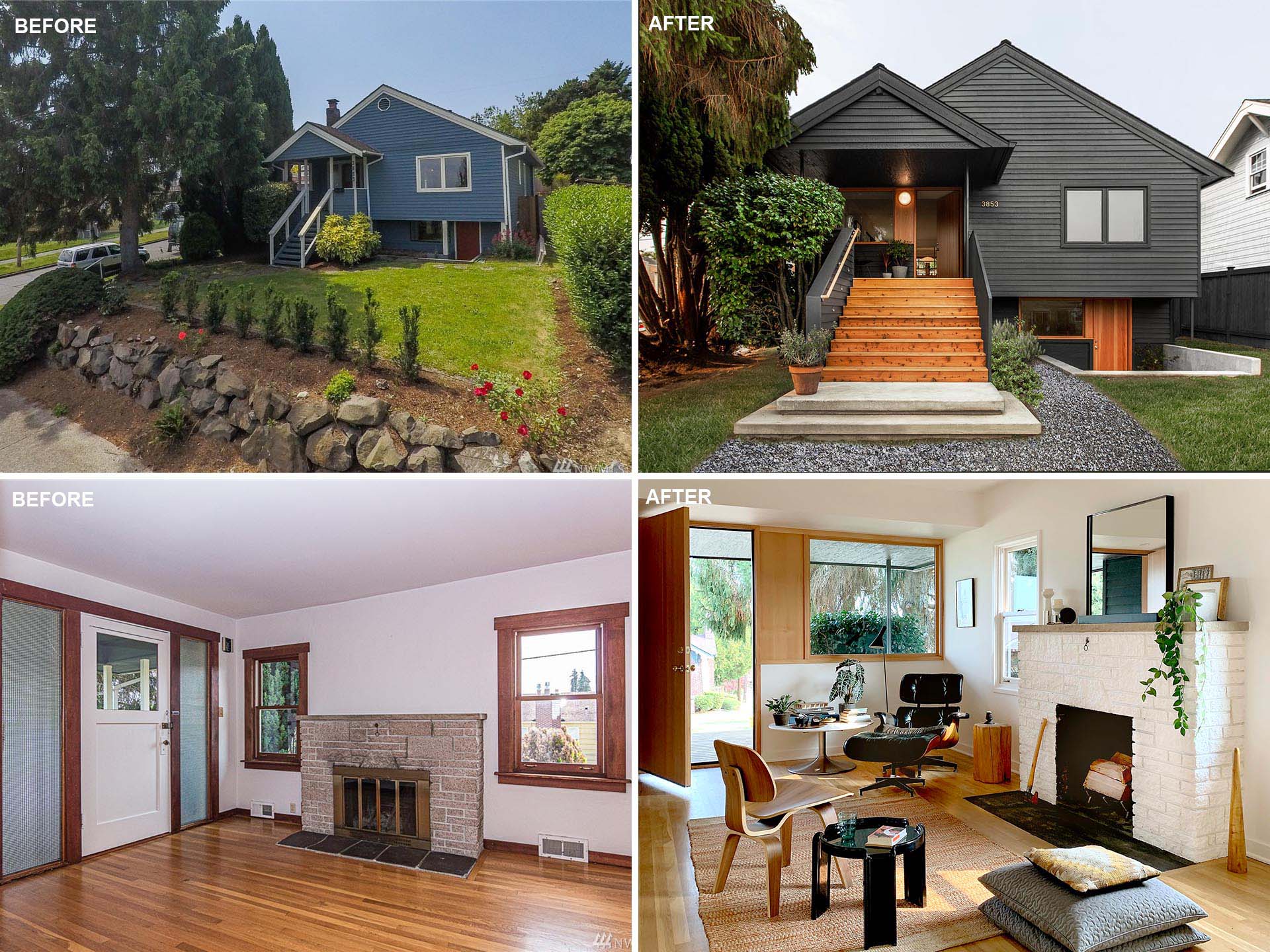 SHED Architecture & Design has completed the remodel of a 1921 bungalow in Seattle, Washington, and transformed it into an eye-catching home suitable for current living standards.
Here's what the house looked like before…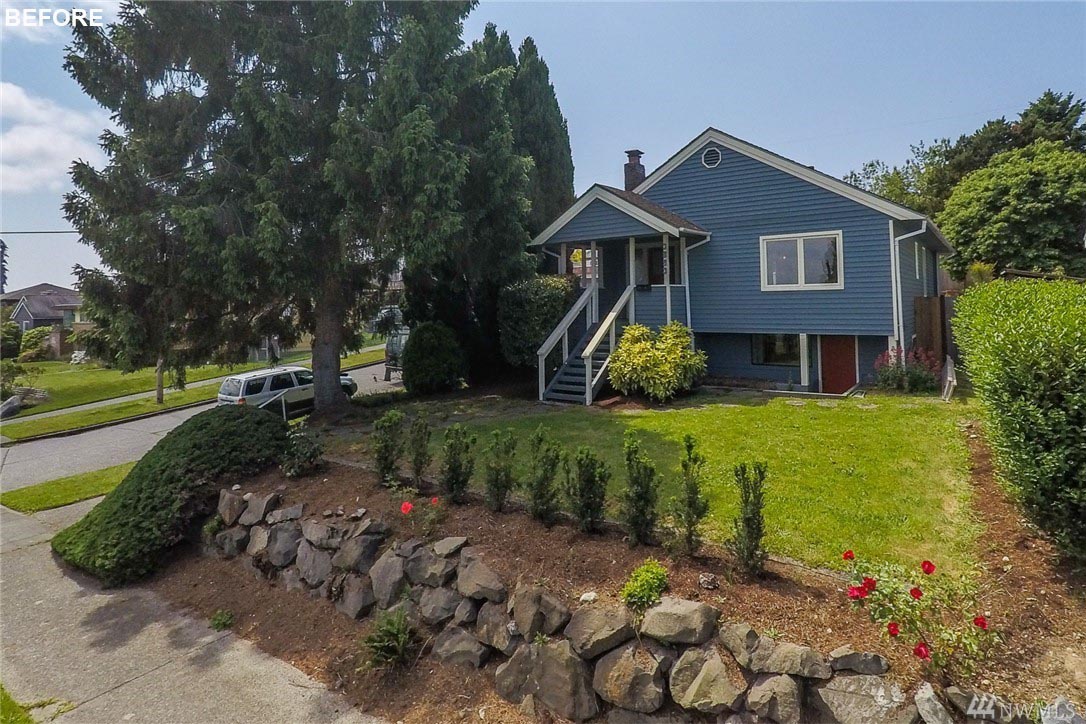 The new and updated home has a black exterior and includes wider wood stairs that lead up to the front porch, as well as a secondary lower entrance that can be used to access a home office, guest quarters, or secondary living unit.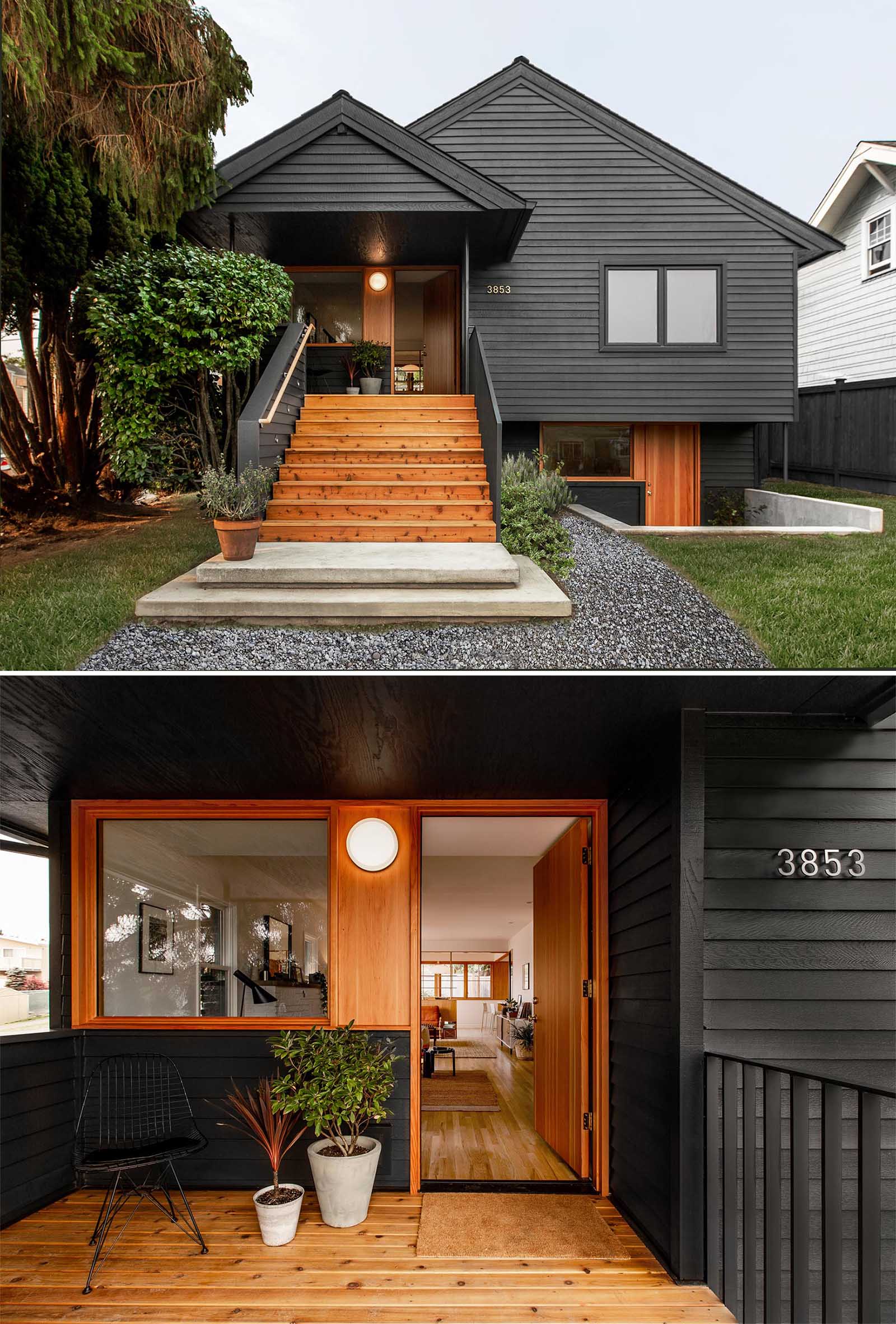 At the rear of the home, a large sliding door was installed to connect the kitchen to a new deck that frames an outdoor table area and a space to enjoy the afternoon sun or have a BBQ.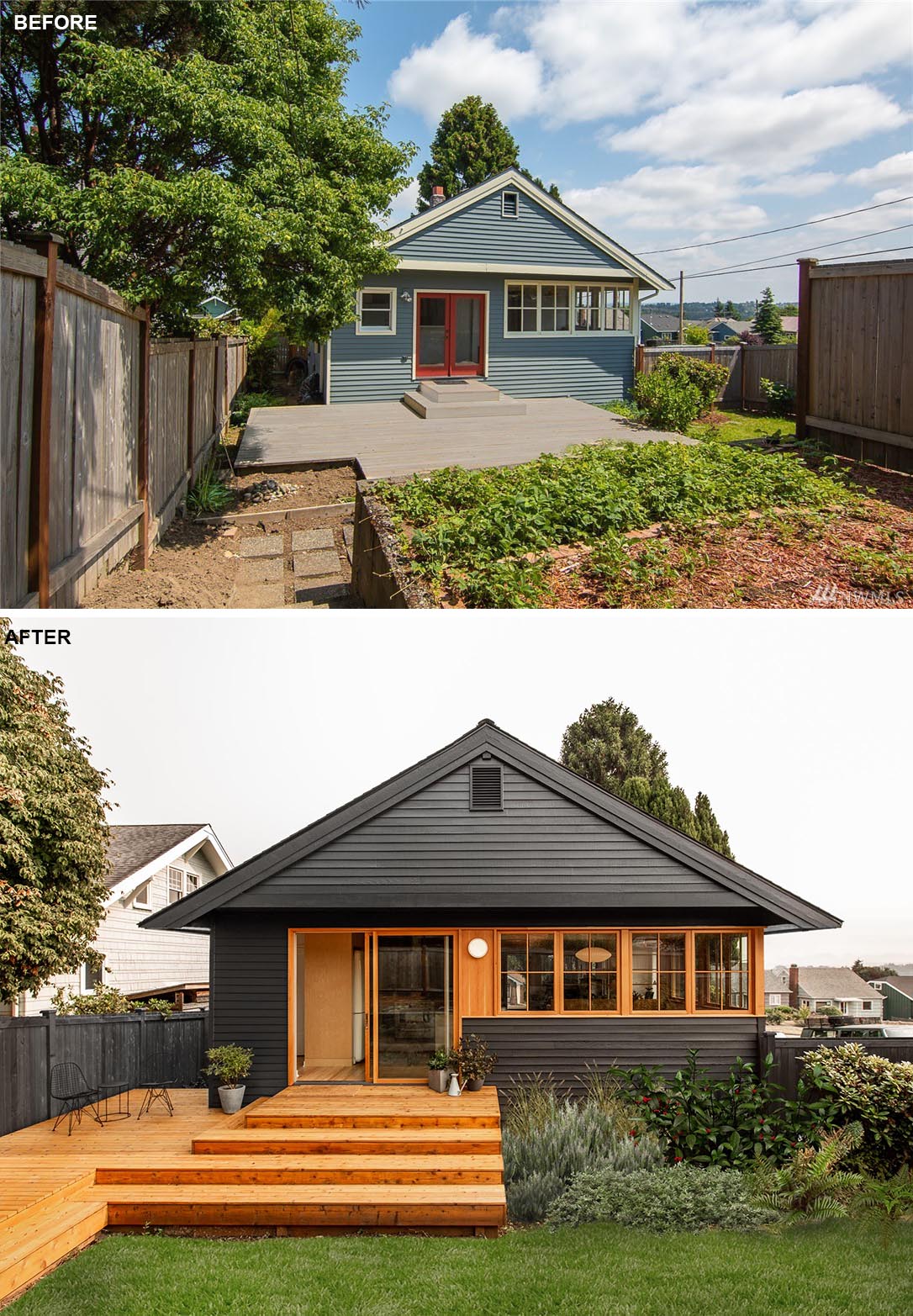 Stepping inside the front door, which is flanked by glass panels, and there's the living room with a dated fireplace.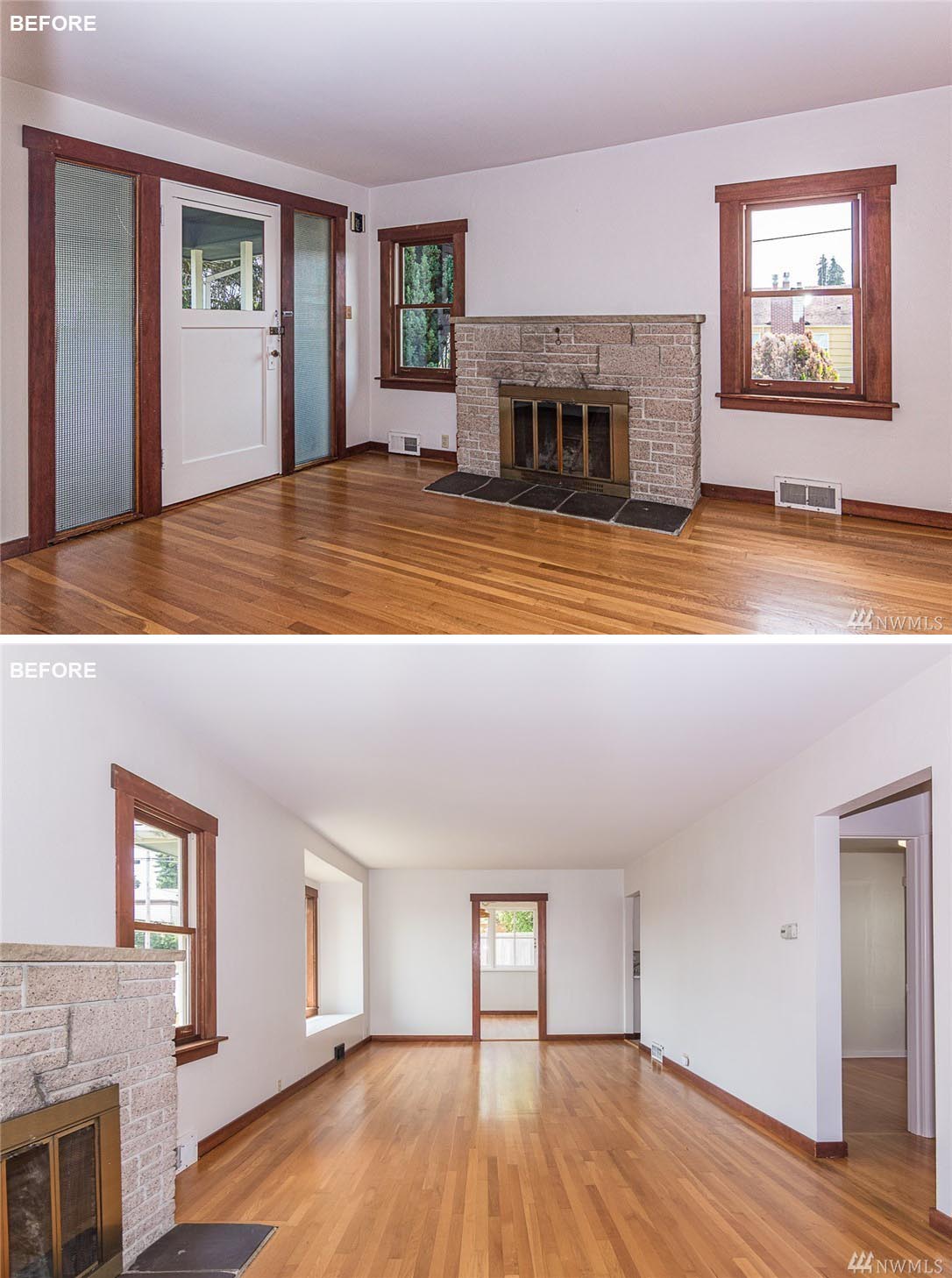 The remodel included moving the front door to one side, creating a place for a larger window with views of the street. The fireplace was also updated with white paint, as too were the window frames along the wall, allowing them to blend in with their surroundings.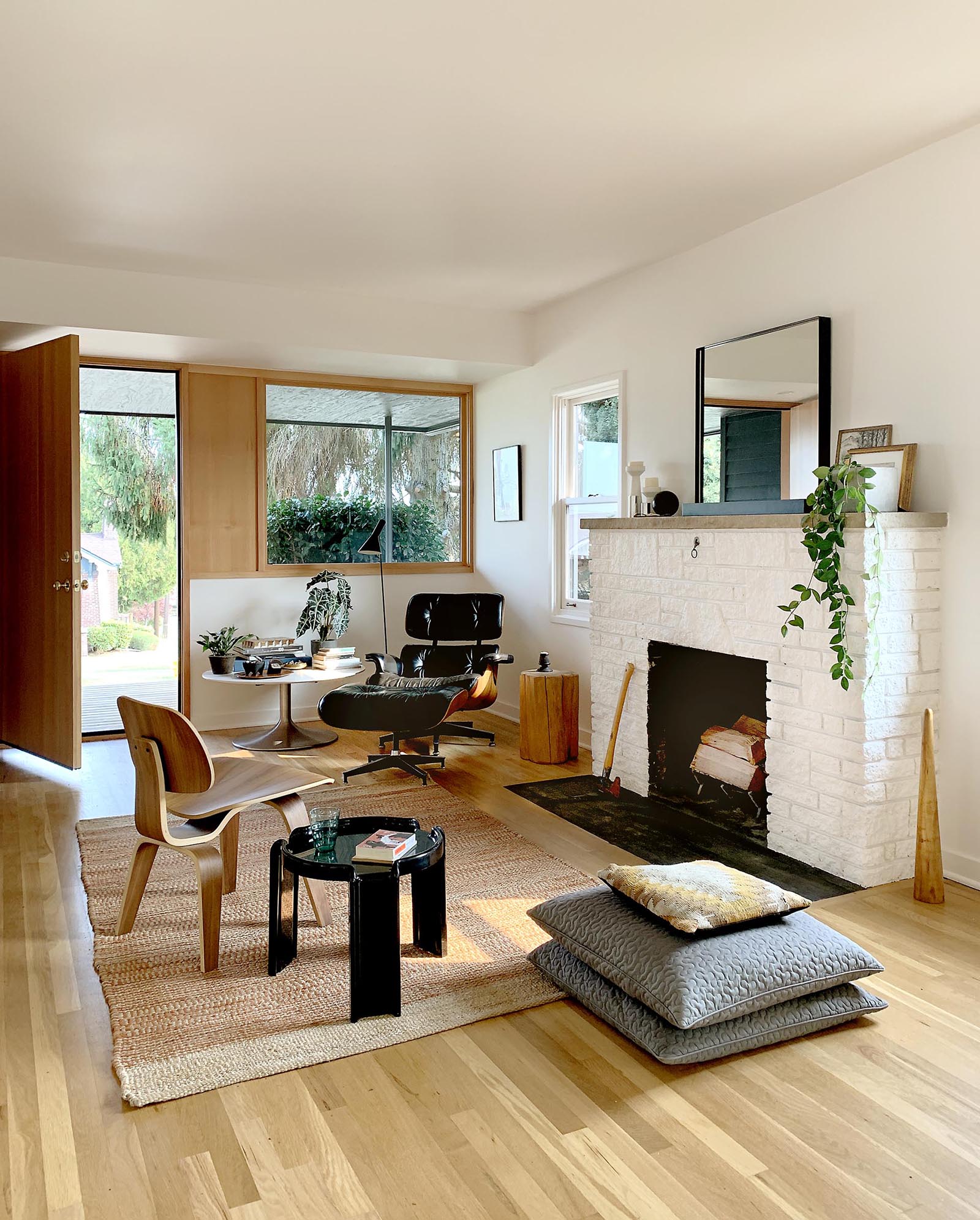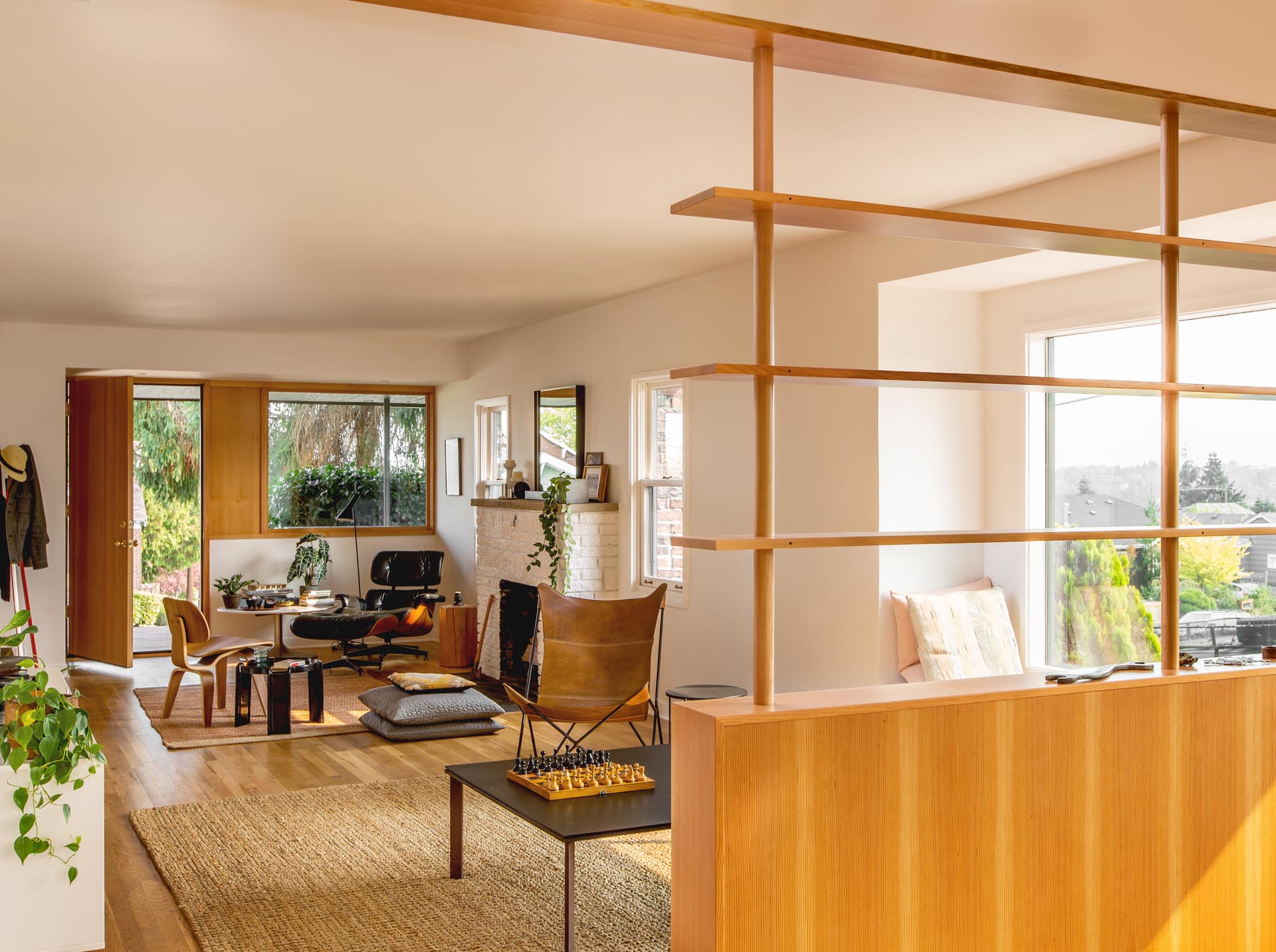 Adjacent to the living room is a secondary seating area with a window seat. A new partition wall with shelving, which replaced a solid wall, separates the living area from the dining room.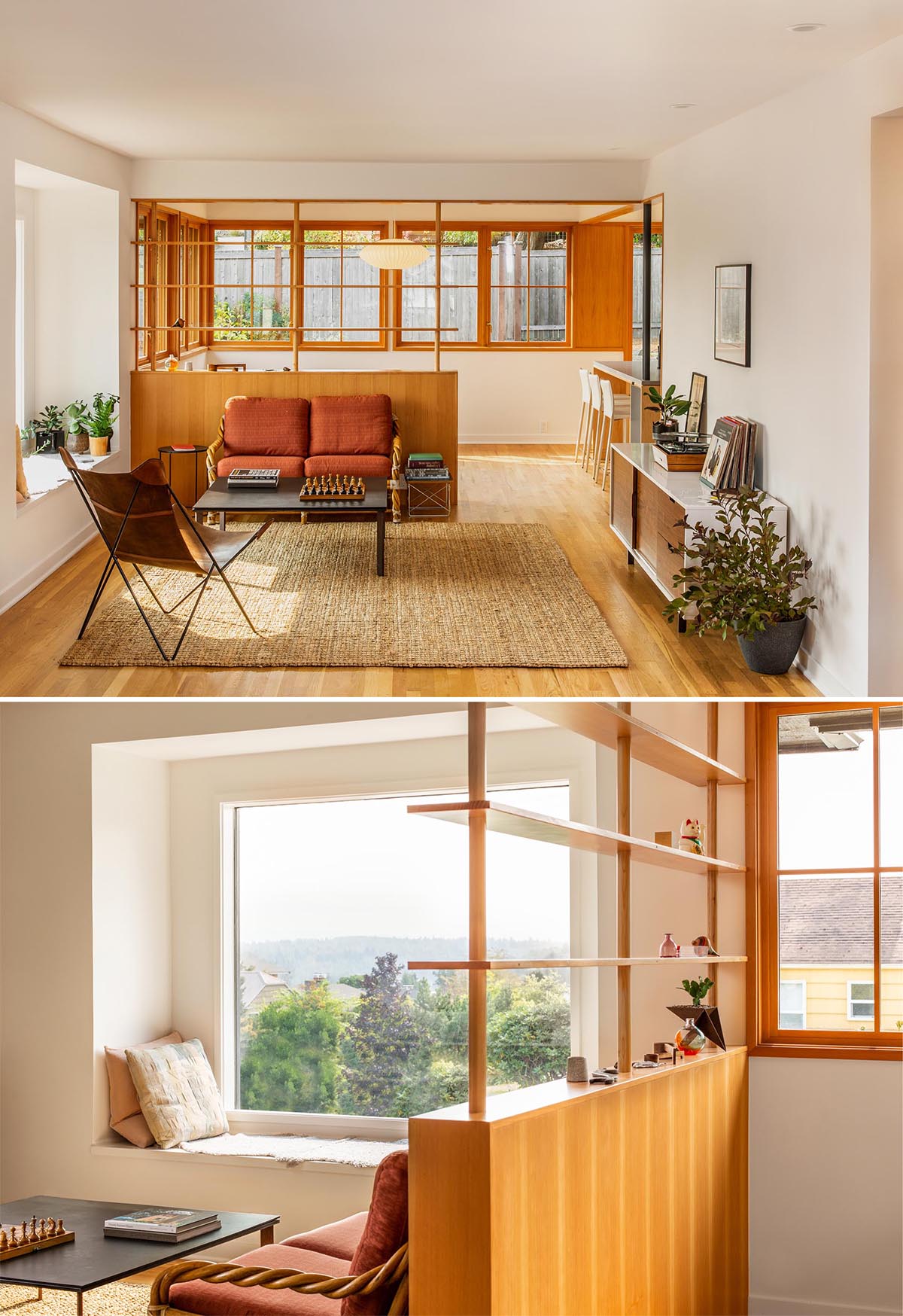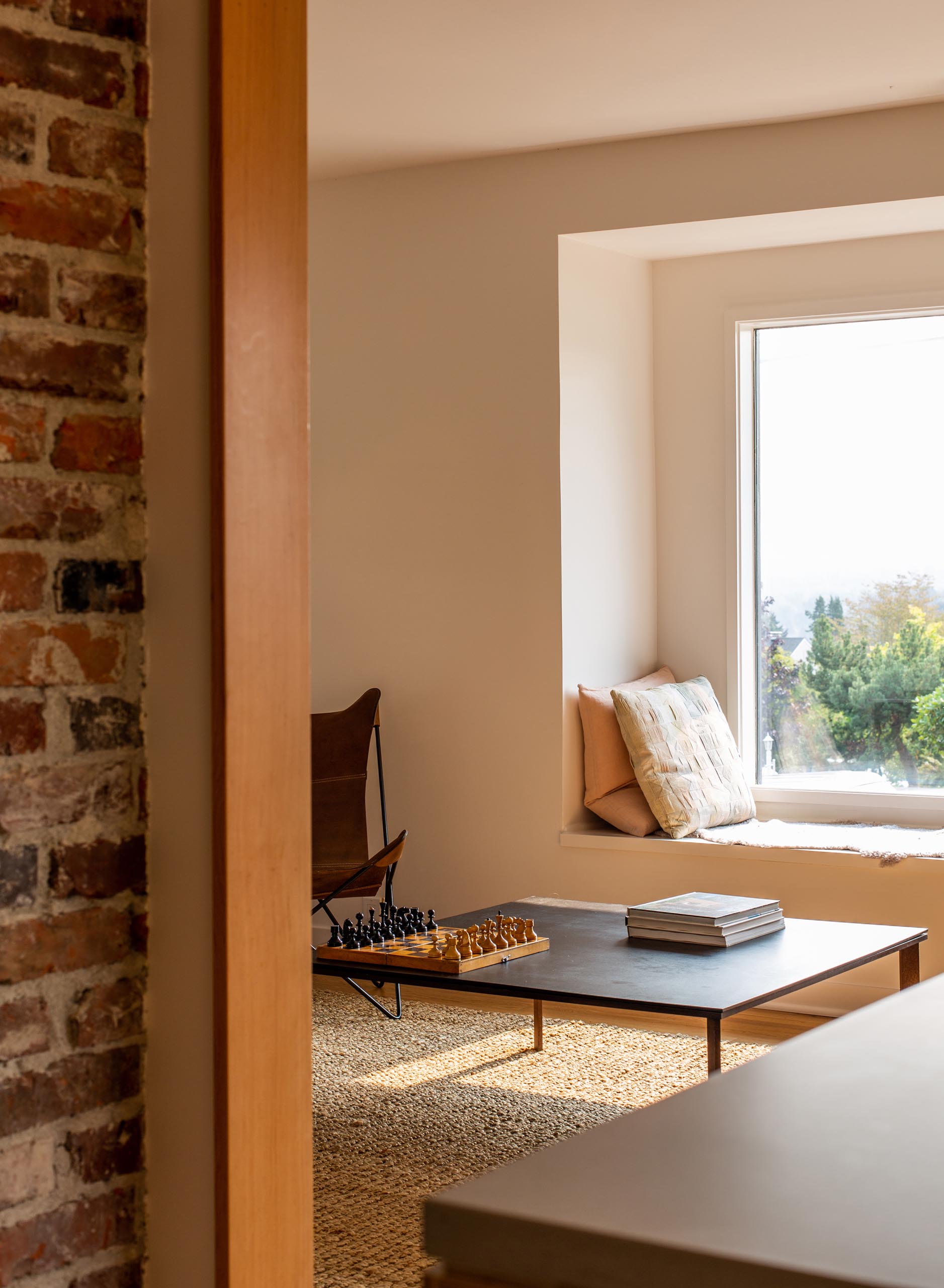 In the dining room, the white window frames are now wood-framed, and the partial wall allows the natural light to filter throughout the interior. Another update included moving the entrance to the kitchen and creating an island that can be accessed from both the dining room and kitchen.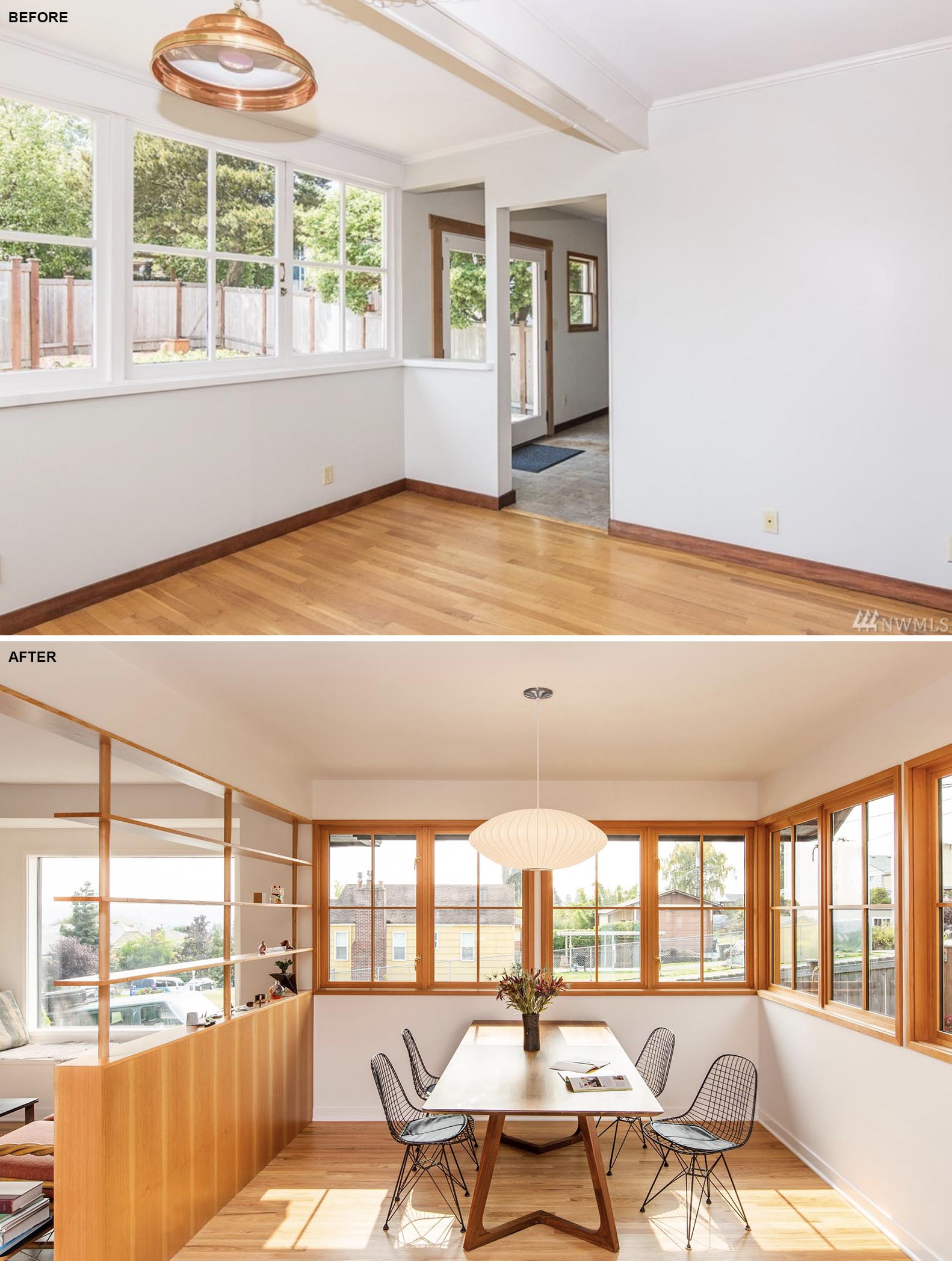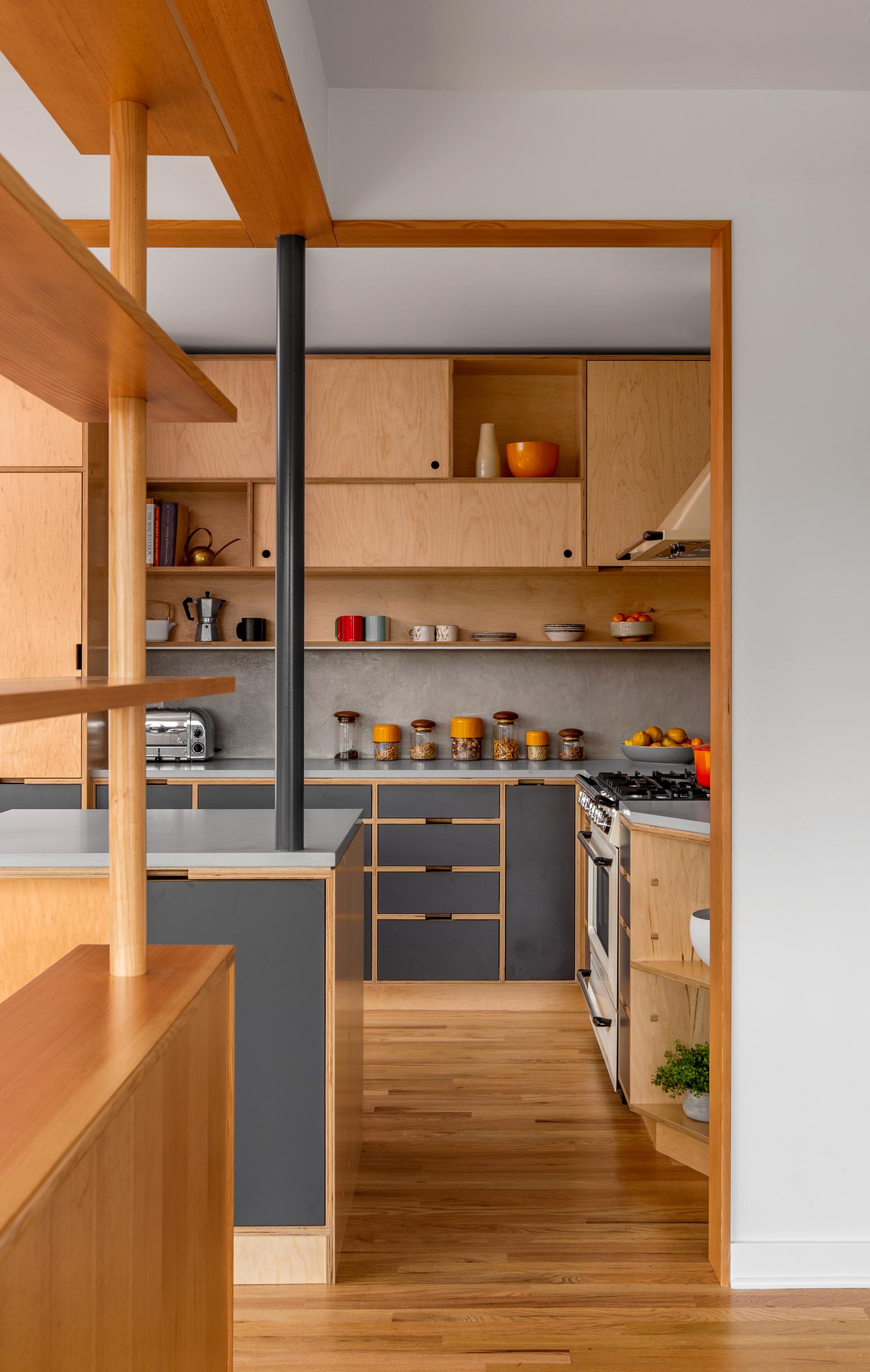 Here's what the kitchen looked like before…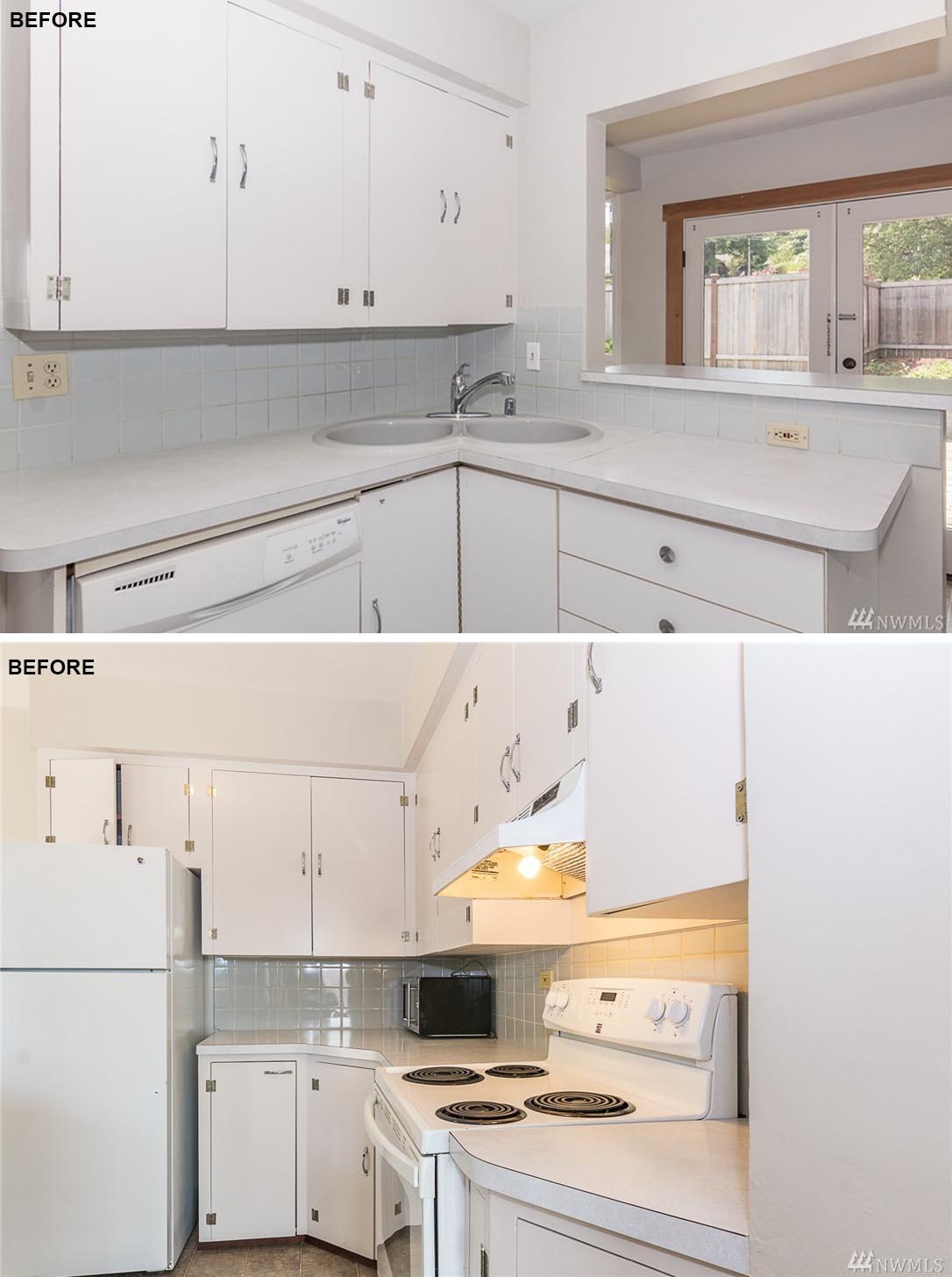 The new kitchen is much more open with the kitchen sink located on the island, while wood cabinets have been designed to make the most of the back wall.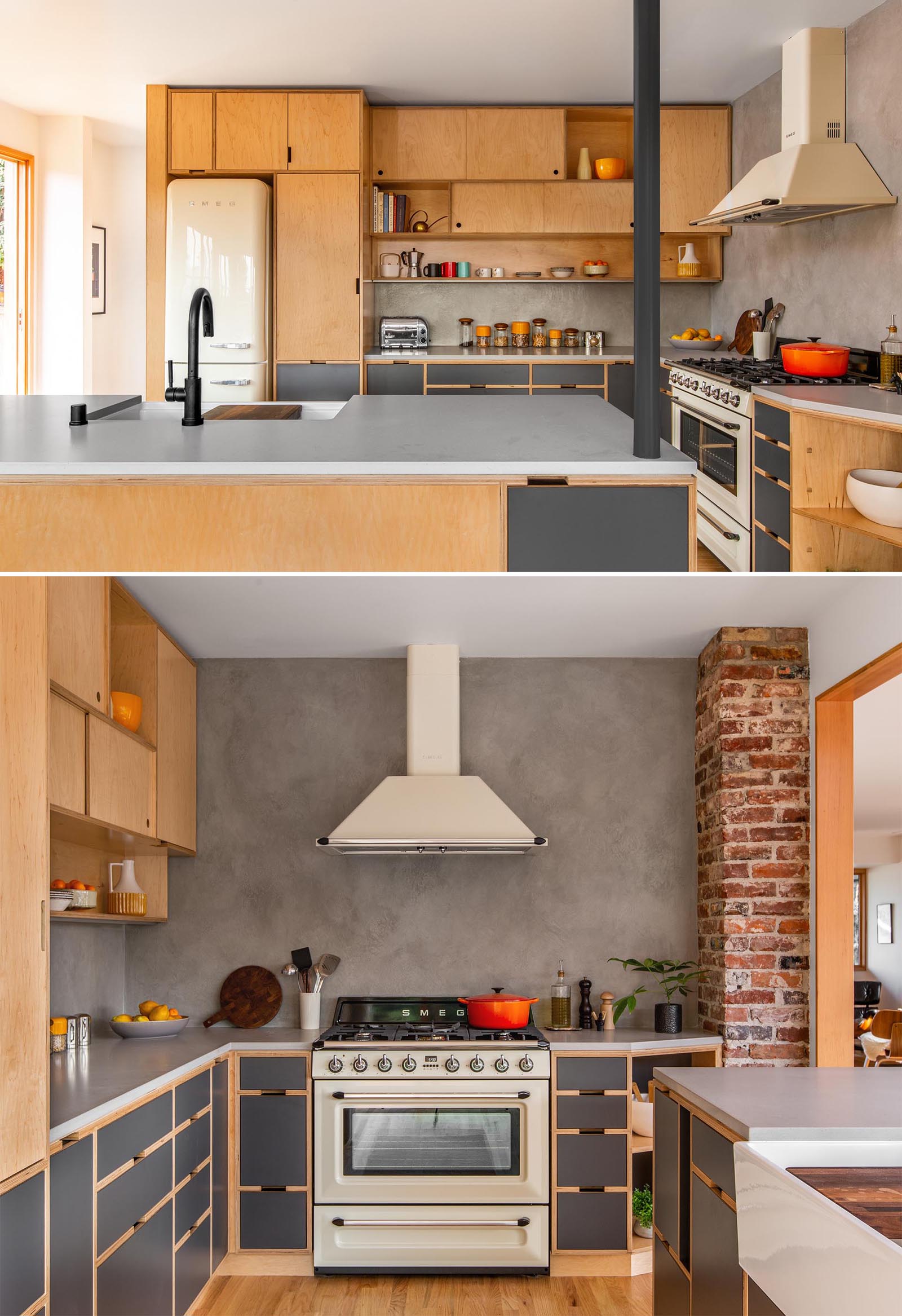 Another area of the home that received an update was the bathroom. A new built-in mirror and storage unit was added to the wall, as well as a vanity, and a clawfoot bathtub with a black exterior.