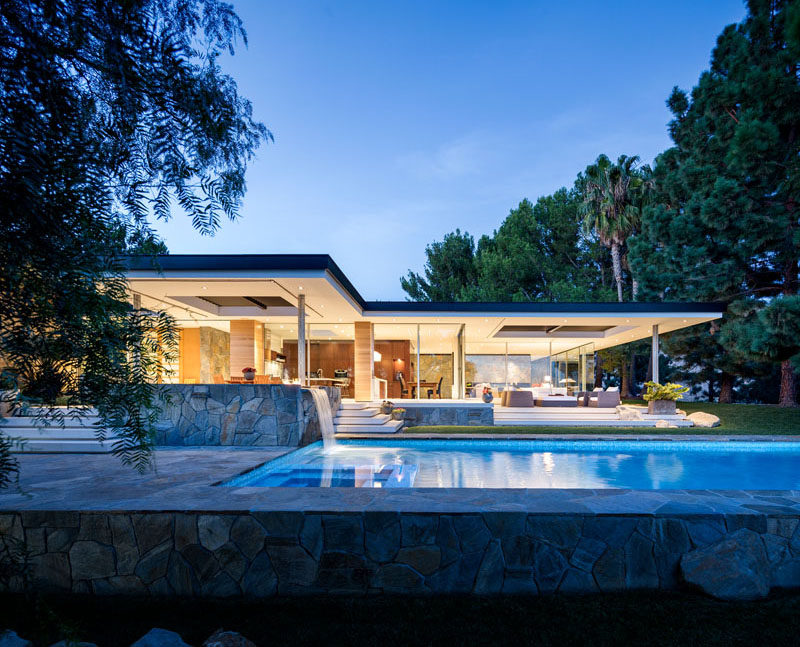 Studio Bracket has designed the contemporary remodel of a 1949 International Style Home in Malibu, California.
The original structure was built in 1949 and was the first home constructed in the Malibu Knolls region of Malibu. The house sits atop a bluff with views of the Malibu Pier, Surf Rider Beach, Malibu Lagoon to the south and the Santa Monica Mountains to the north.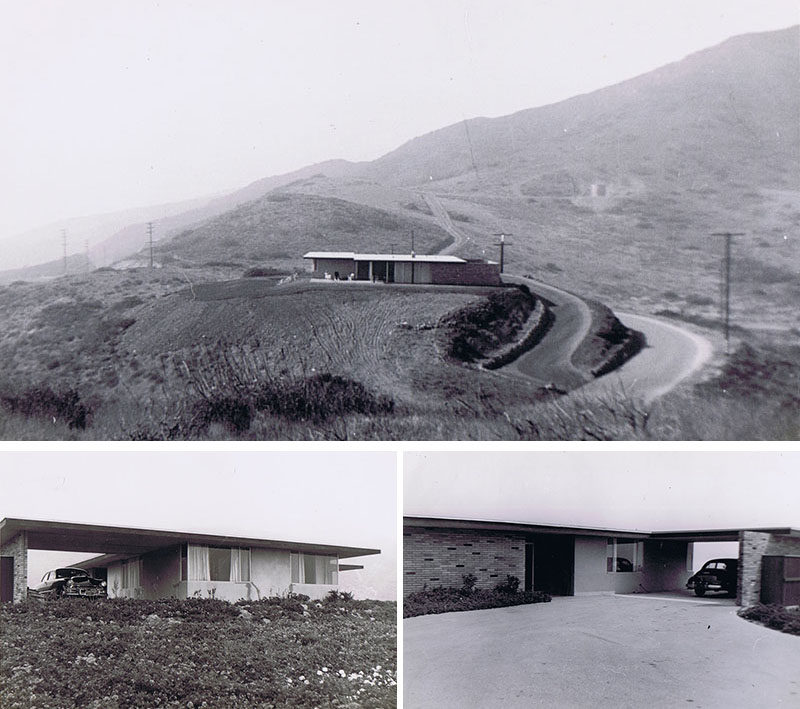 ---
At the request of the owners, the updated house maintained the lines of the original home, while also increasing the square footage.
---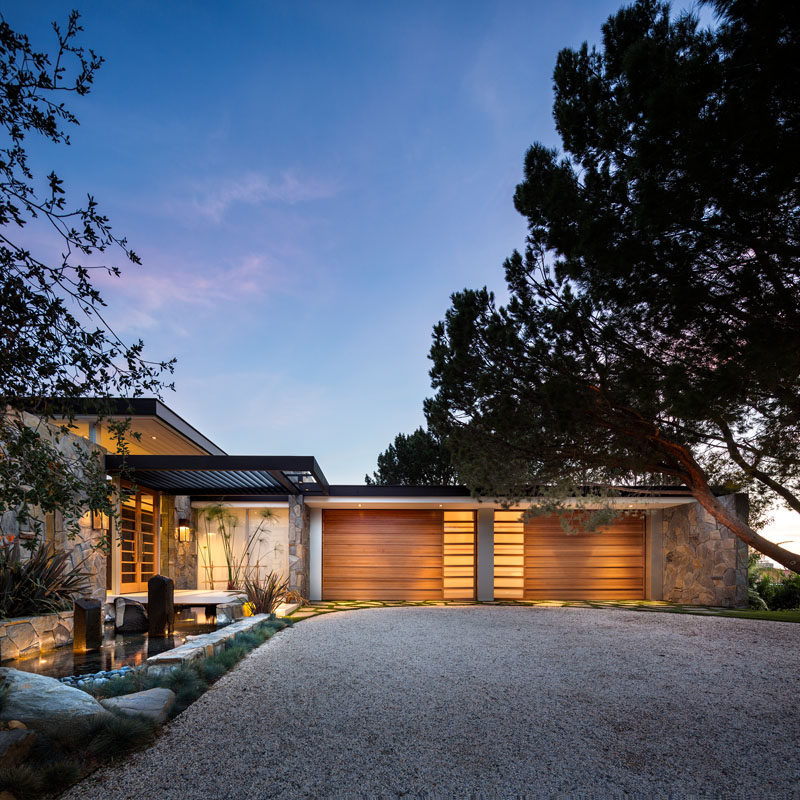 ---
In the foyer, there's a Bouquet Canyon stone wall that connects with the living room.
---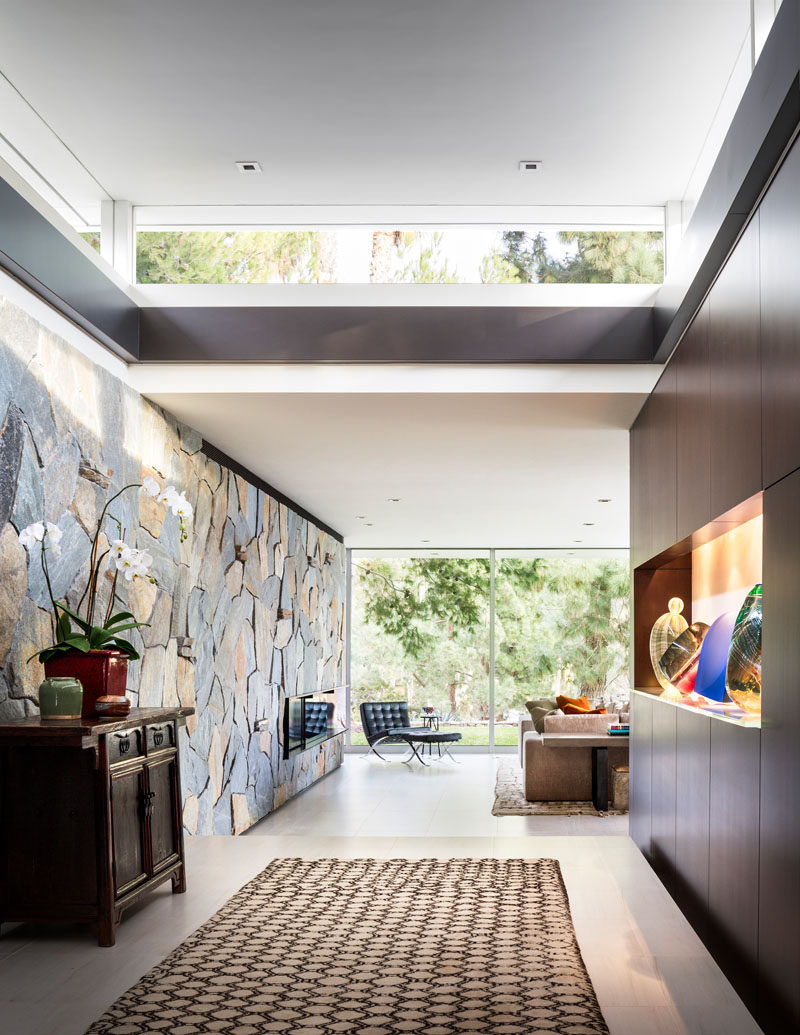 ---
Floor to ceiling windows wrap around the living room, while a linear fireplace has been installed within the stone wall.
---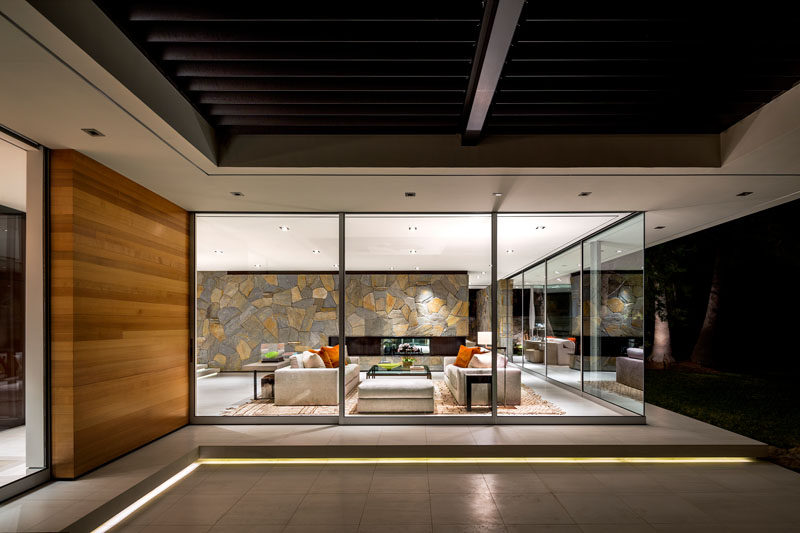 ---
In the kitchen, marble countertops have been combined with stained rift white oak cabinetry, while two islands provide plenty of space for entertaining.
---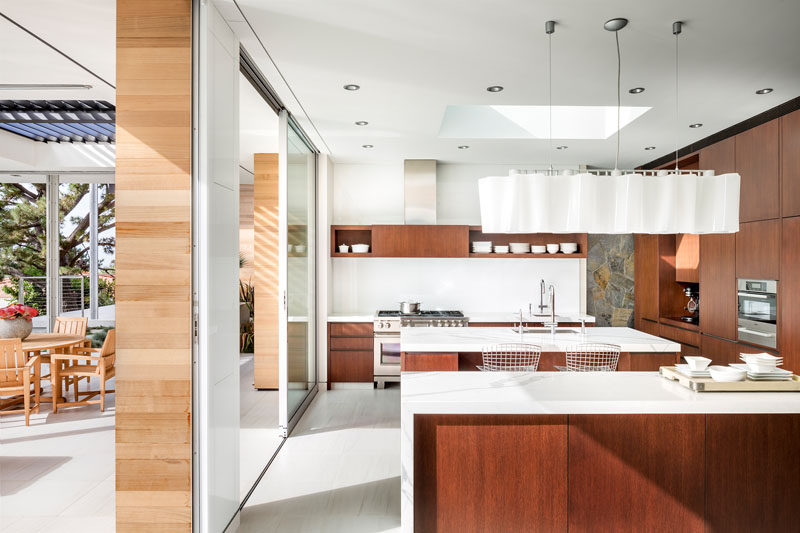 ---
Both the living room and the kitchen open to a covered patio that leads down to the swimming pool.
---
---
At the side of the house is a water feature that can be enjoyed from one of the bedrooms.
---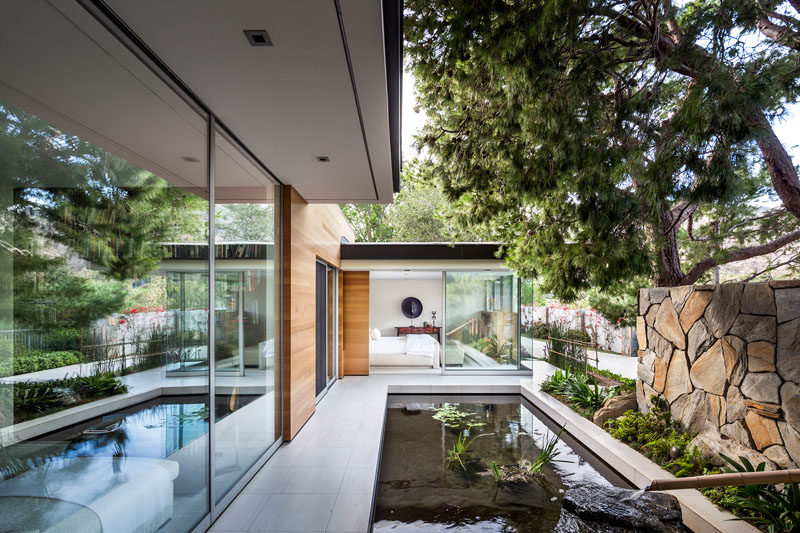 ---
Back inside, and in one of the bathrooms, a glass ceiling and partial wall in the shower provide uninterrupted views of the surrounding landscape.
---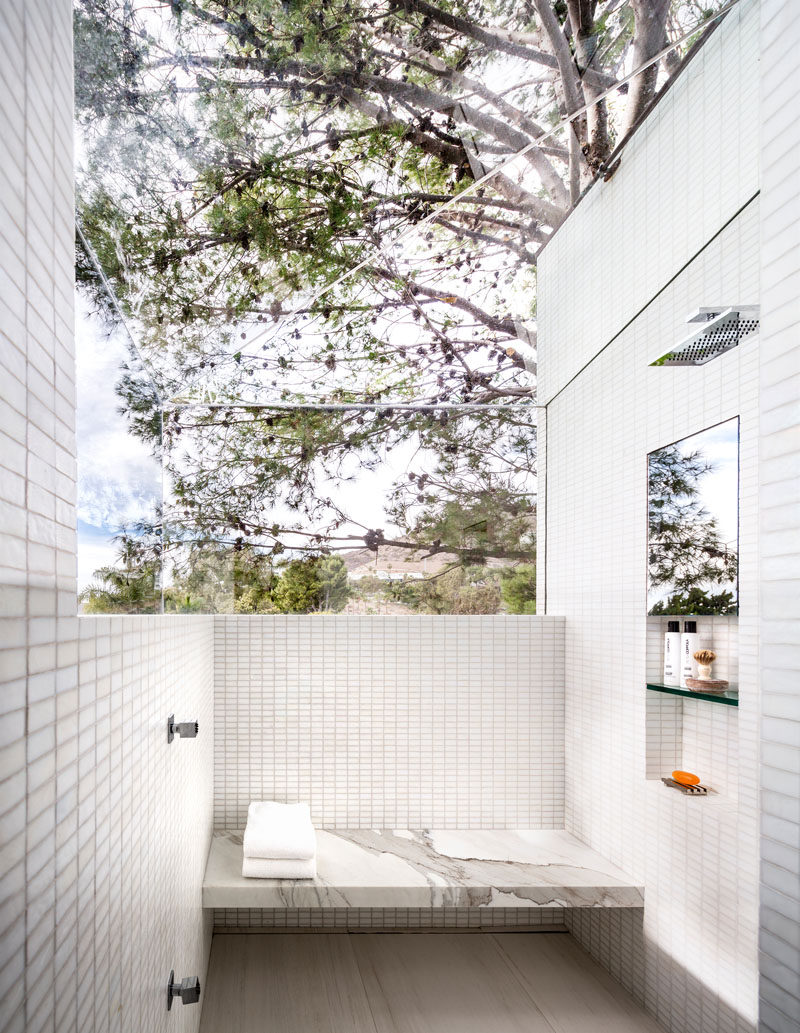 ---
In another bathroom, a stone wall becomes the backdrop for the vanity, while a horizontal window in the shower allows natural light into the room.
---
Photography by Scott Frances | Project Team – Owners: Sam & Emily Mann | Architectural Design: Studio Bracket / Wayne Chevalier & Adin Dunning | Interior Design: Darrell Schmitt Design Associates | Landscape Design: Dennis Turner & Associates | Contractor: Jon Hughes
---