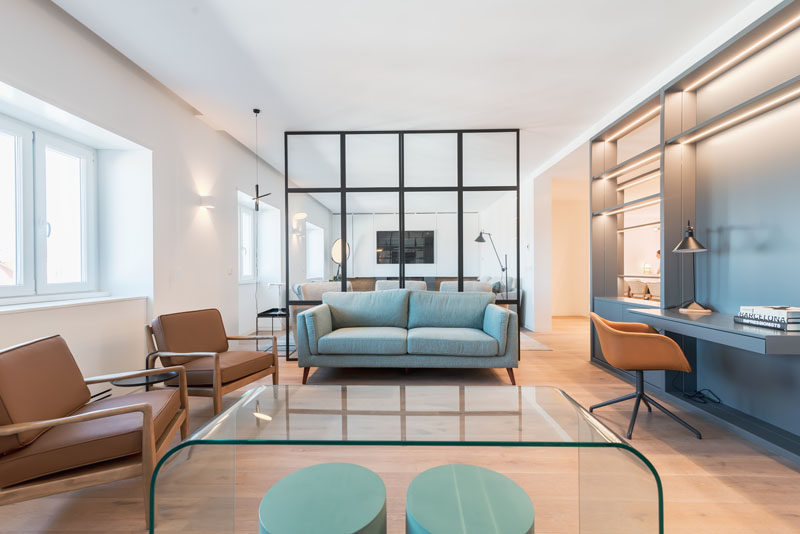 Architecture and interior design firm atelier blaanc, has recently remodeled an apartment from the 1950s, and transformed it into a bright and open home that meets today's standards of living.
Inside the apartment, wood floors have been used throughout, while in the entryway, a dark grey accent wall defines an area to be used for putting on shoes, and hanging coats.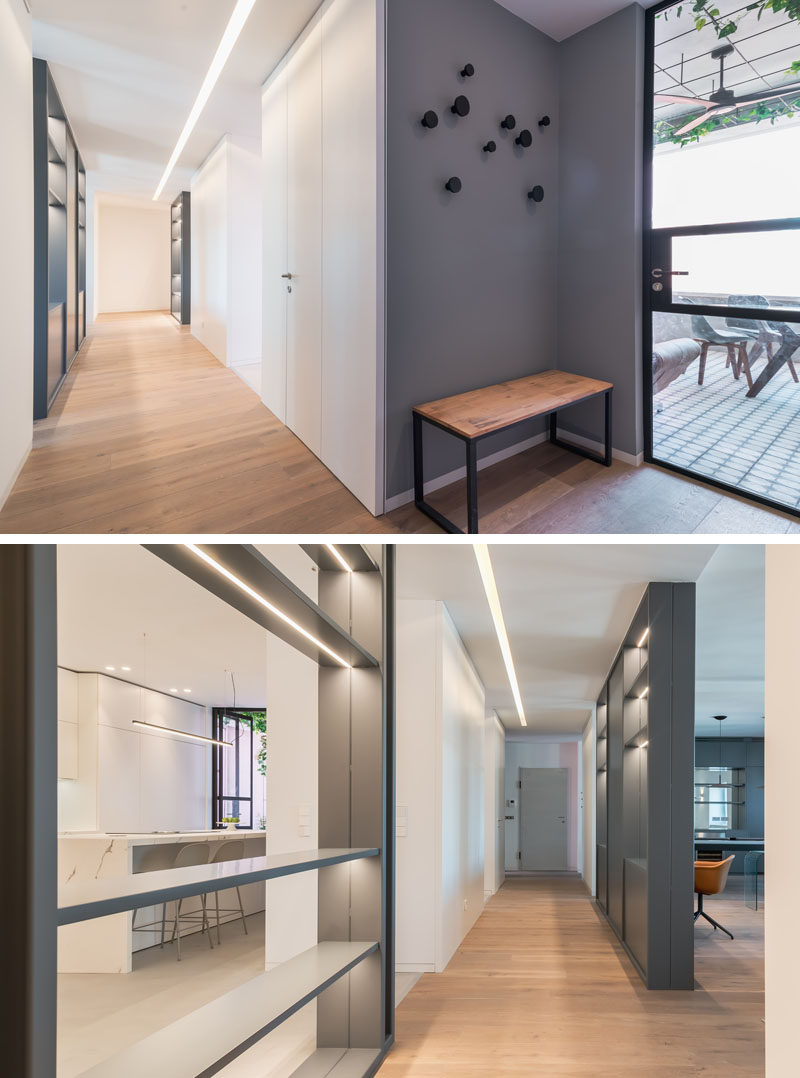 ---
Located off the hallway is an open plan room that acts as a large office with a built-in desk, and a pool table that's positioned alongside a custom built-in bar.
---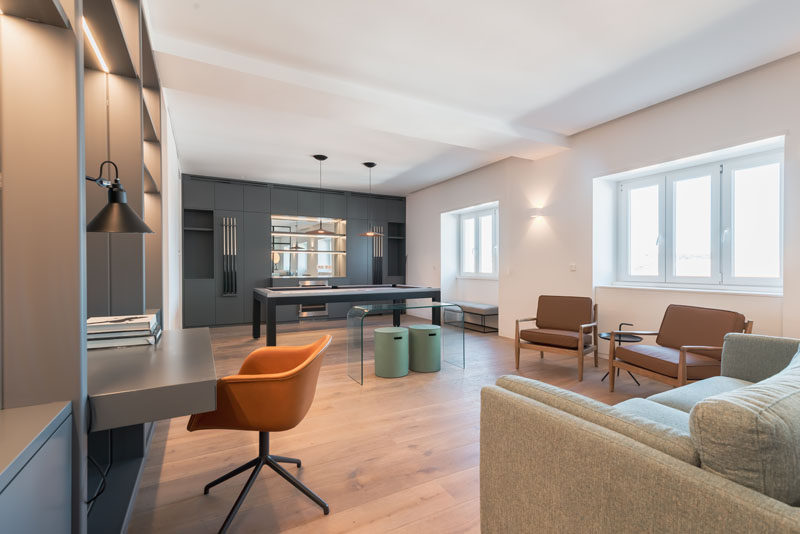 ---
A partial wall made from black-framed glass separates the office/games room from the living room. The glass wall allows the room to feel open and expansive, while the living room is focused on the fireplace and television wall the runs the width of the room.
---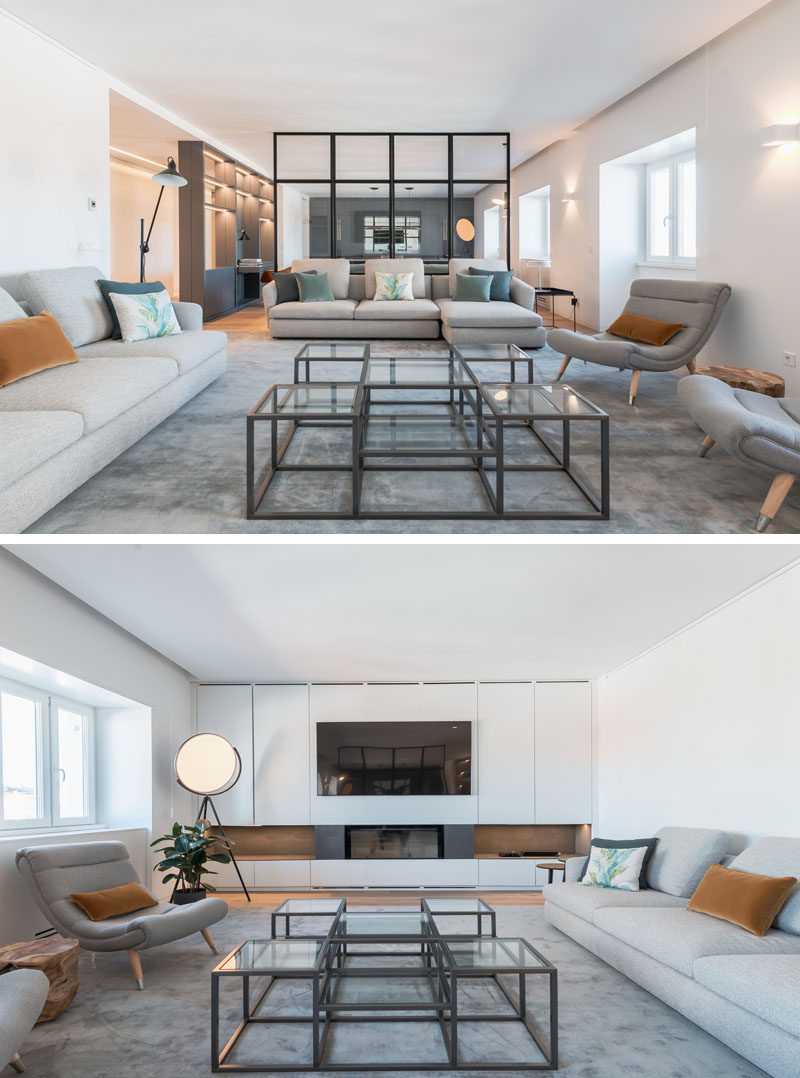 ---
In the dining room, a sculptural black chandelier hangs above a large wood dining table, that's surrounded by light grey upholstered dining chairs.
---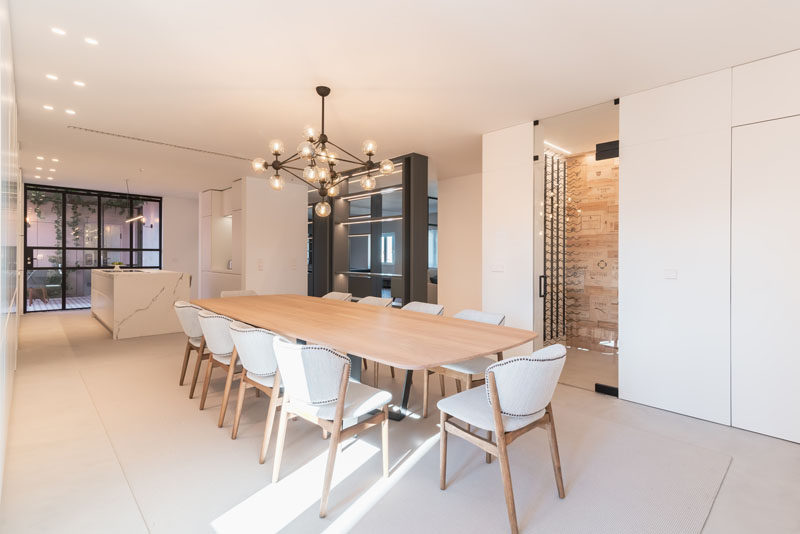 ---
Adjacent to the dining room is the kitchen, where minimalist white cabinets line the walls and a large island is centrally located.
---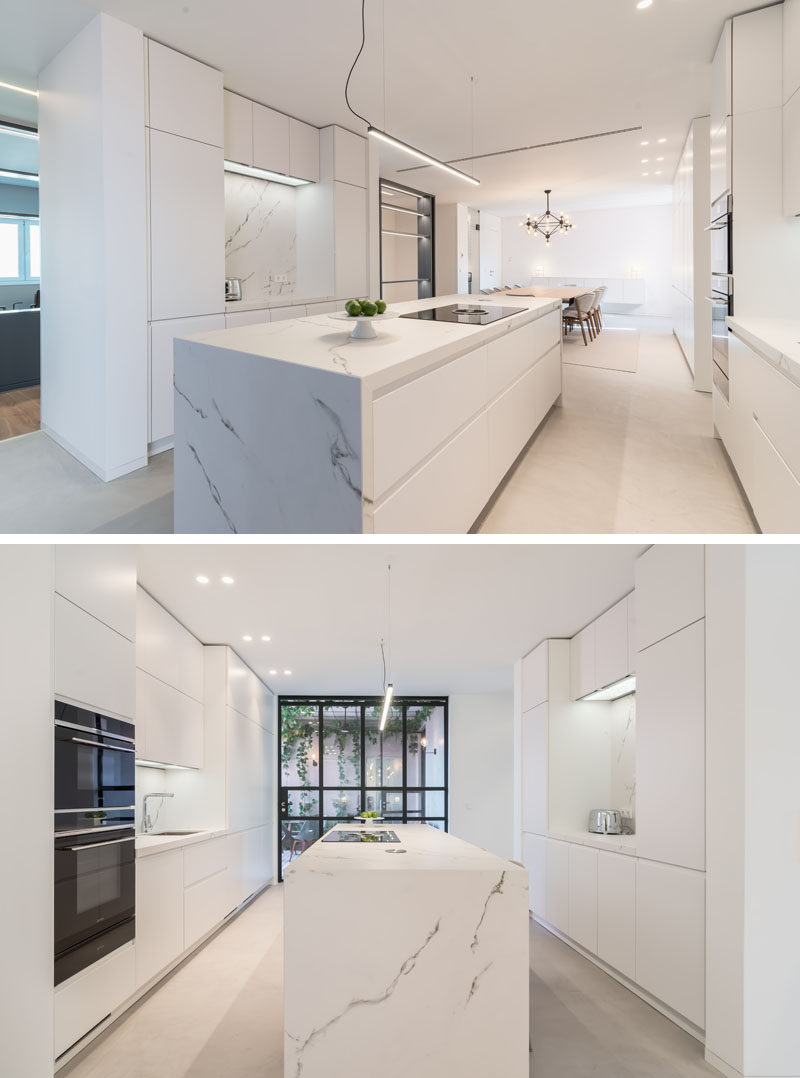 ---
Off to the side of the kitchen and through black-framed folding doors is a small winter garden, with a sitting area, a dining area, and plants that will grow to create a green ceiling.
---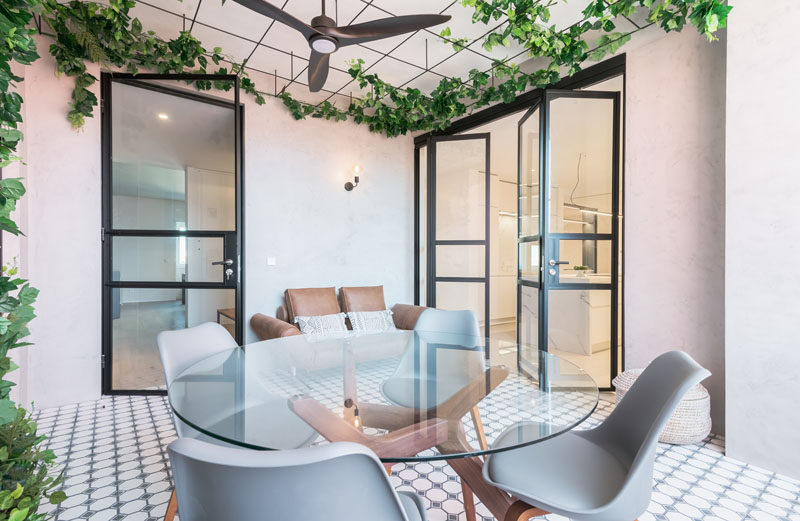 ---
In the master bedroom, the designers decided to paint the walls in a sophisticated blue, to provide a special contrast from the other spaces in the apartment.
---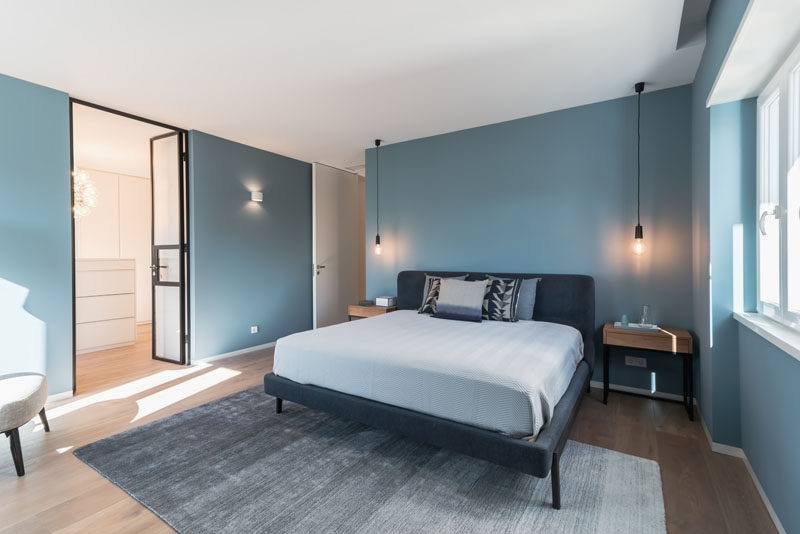 ---
In the master bathroom, a decorative fish-scale tile pattern highlights the vanity, while on the opposite wall, a freestanding bathtub is the focal point.
---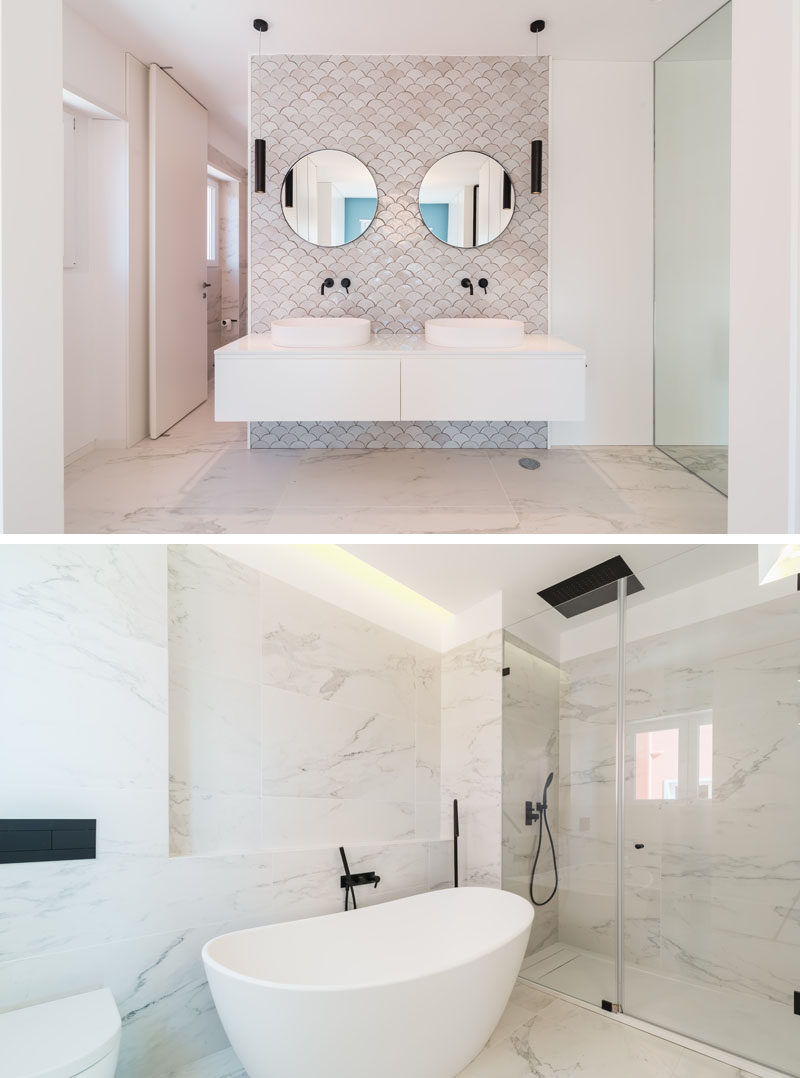 Photography by Raquel Perdigao, Fotografia de Arquitectura | Architecture: Atelier blaanc (Ana Morgado, Maria do Carmo Caldeira) | Specialties: Vasco Farias Engenheiros Consultores Lda | Construction: OGC Construcao
---