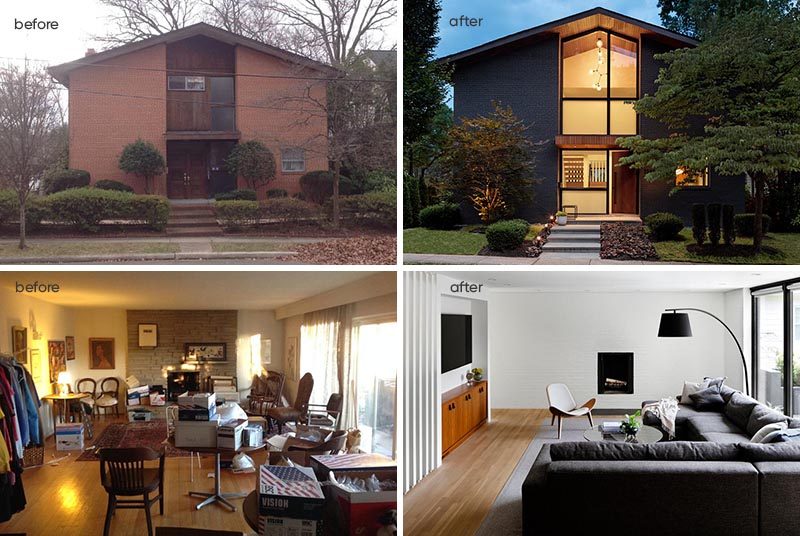 Architecture firm Assembledge+ has completed the renovation of a house that was originally built in 1962 in Washington DC.

The updated house has charcoal-colored stained brick, mahogany siding, and large windows that show off the lighting and wood ceiling.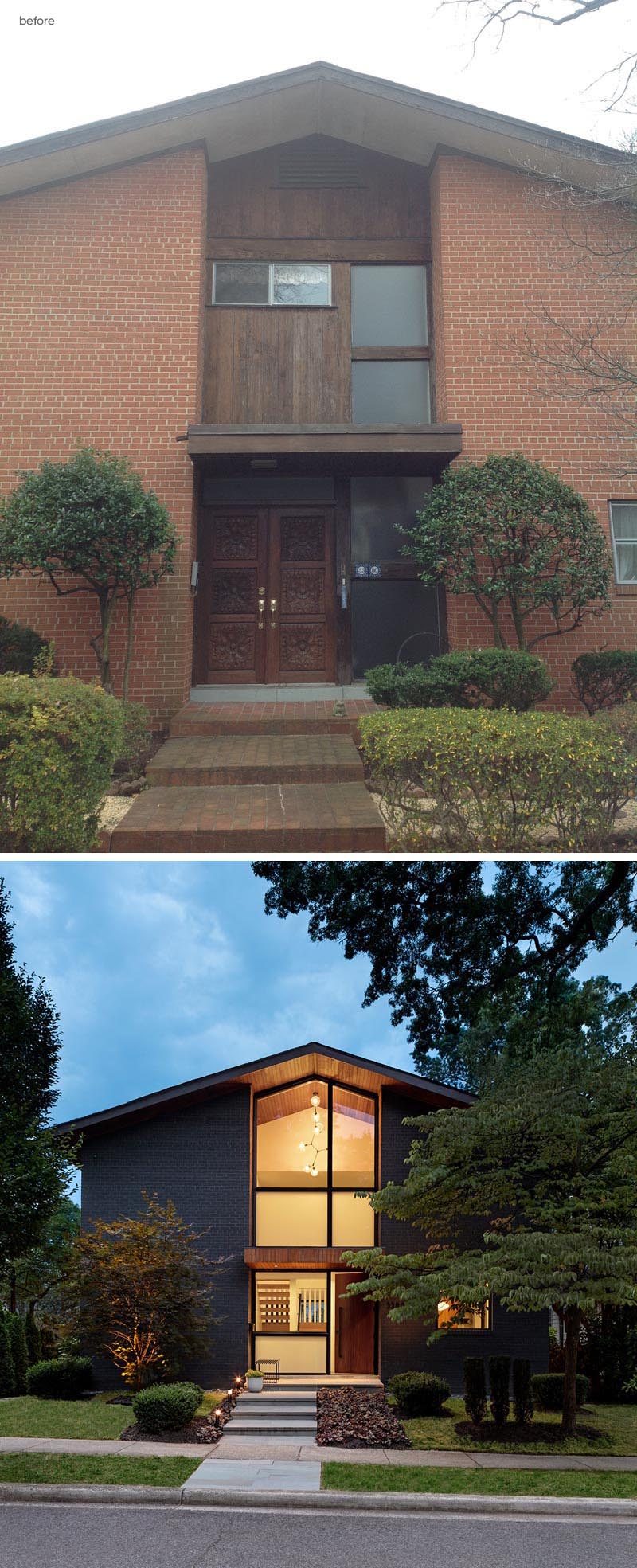 A wood front door welcomes visitors and opens to a small light-filled foyer.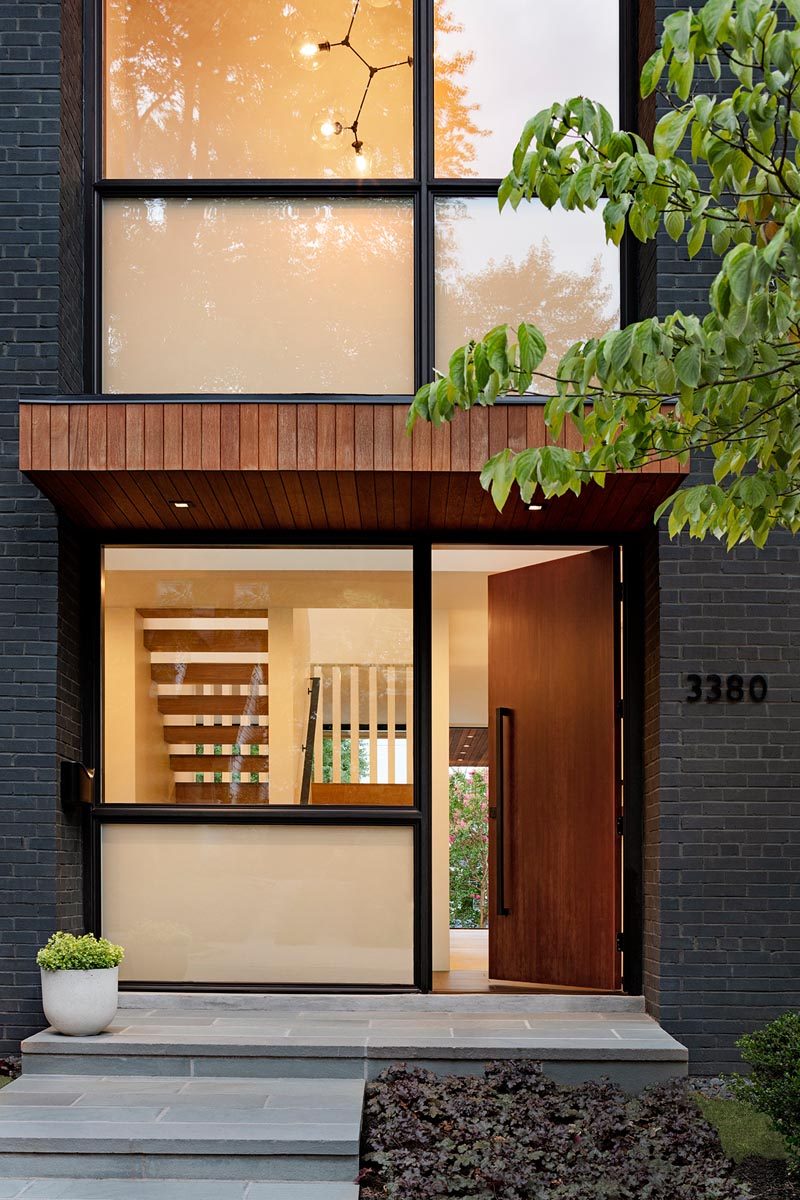 Just off the front door is the dining room. A large rug and a single pendant light dictate the location of the table, while artwork adds a fun touch and complements the colors in the rug.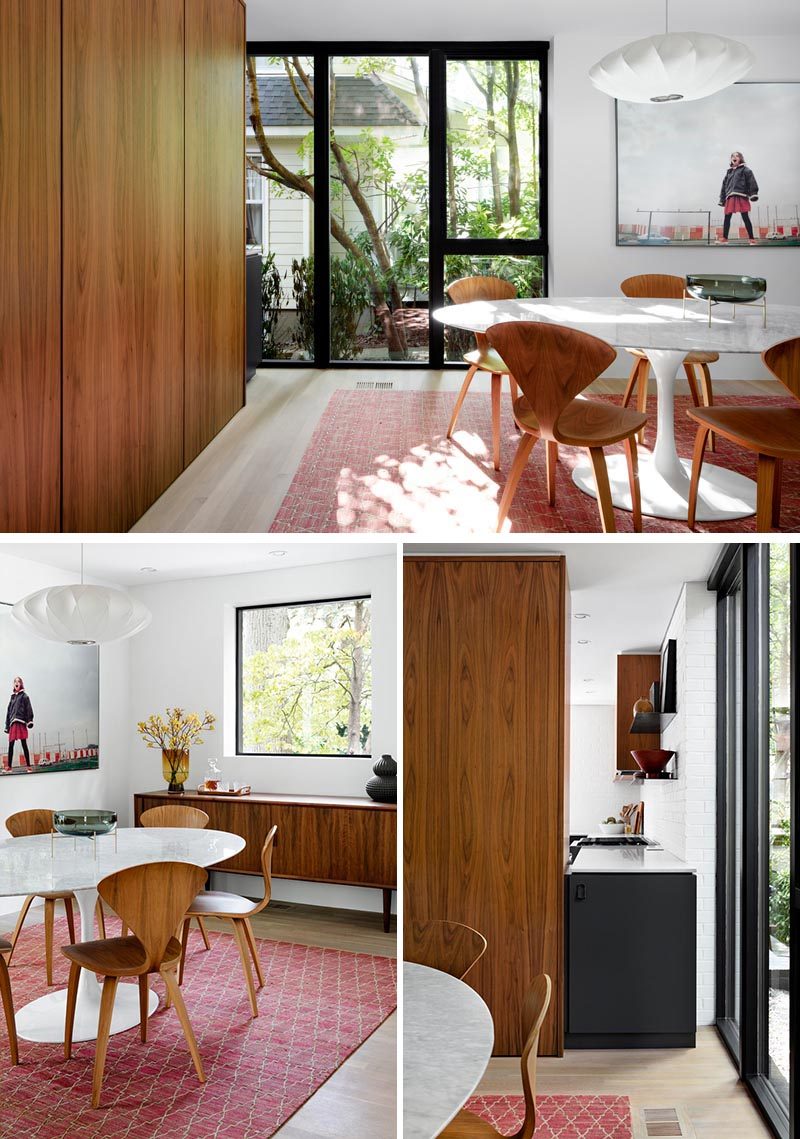 In the living room, the stone surround and hearth of the fireplace was removed to create a minimalist appearance. An opening was created in the corner, which now leads to a powder room, a study, and the front door.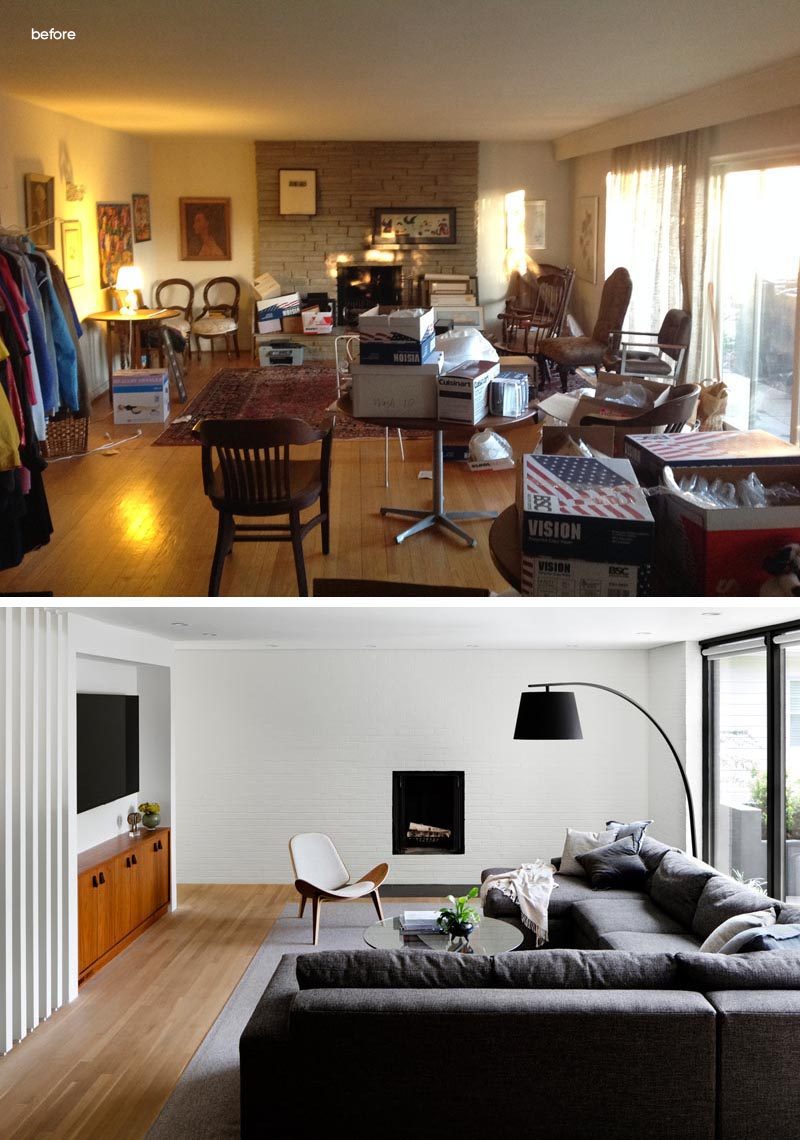 The dated original kitchen was small, with cream colored cabinets and multicolored tile flooring.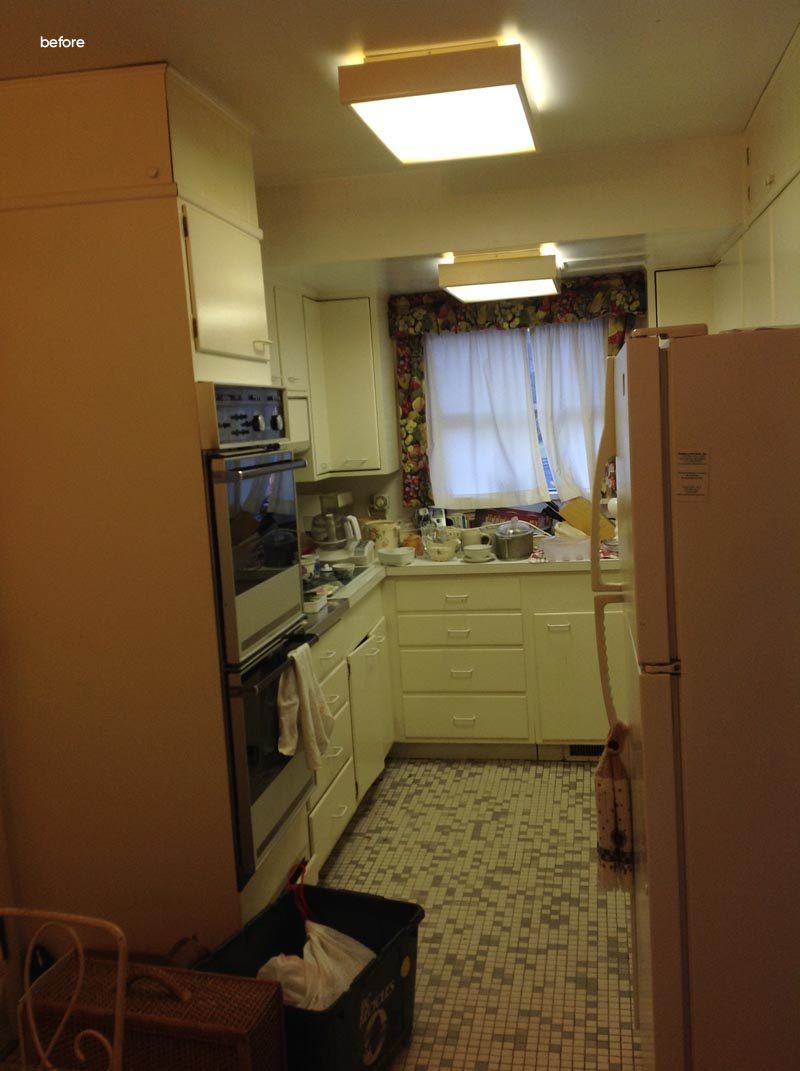 The new kitchen takes advantage of the open floor plan by sharing the space with the living room. The black cabinets, with integrated appliances, are combined with white counters and warm wood cabinetry, while minimalist black shelving provides a place to showcase a variety of objects.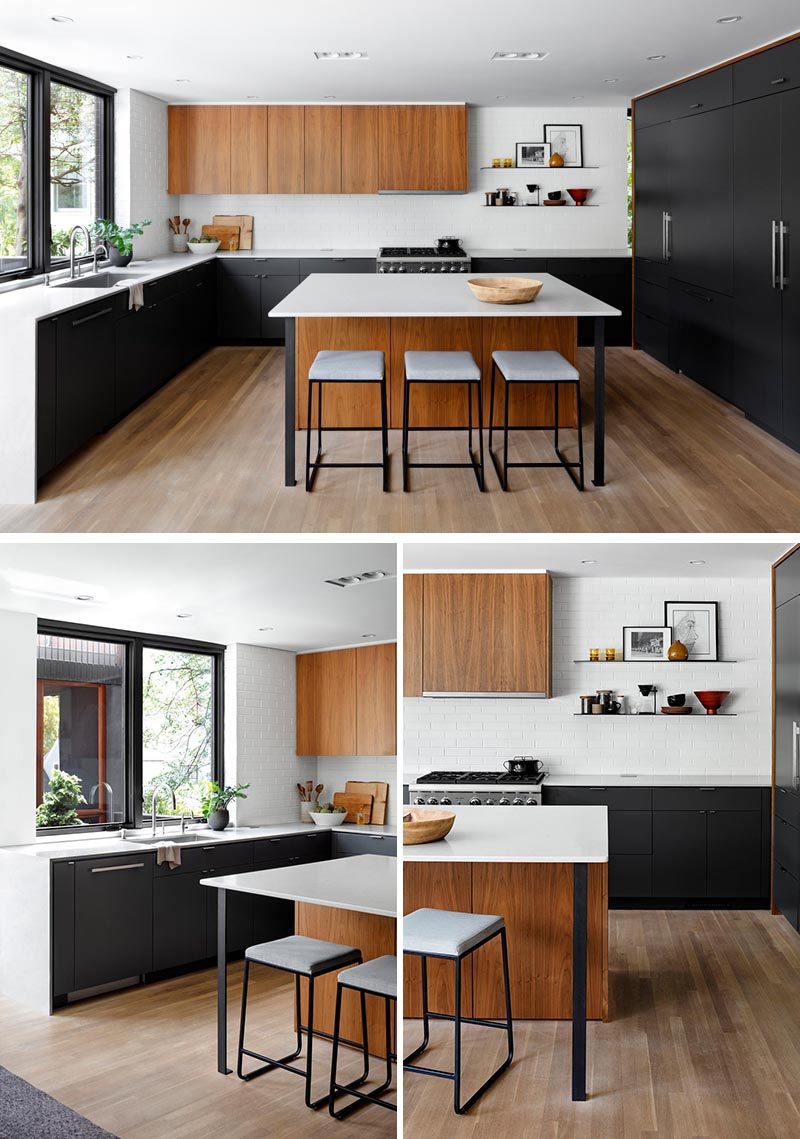 A door located between the living room and kitchen opens to the outdoor entertaining spaces.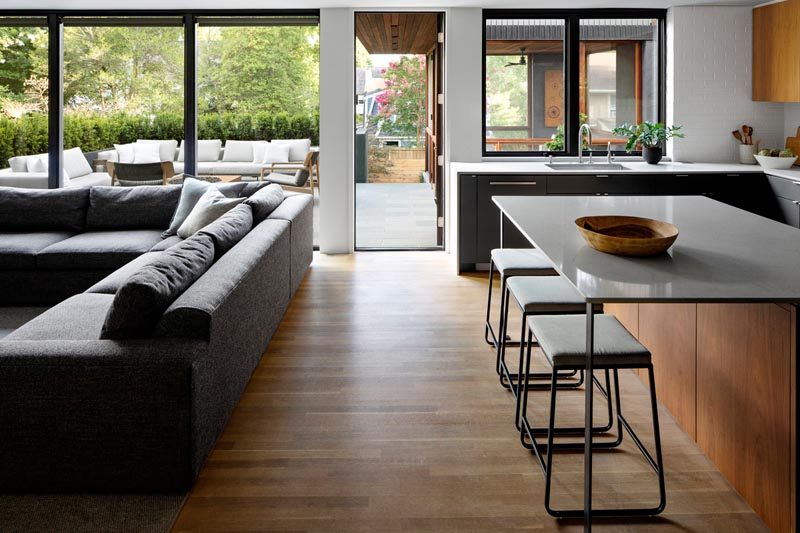 Outside, the new wood siding is on display, and a screened patio sits adjacent to a deck with a fire pit.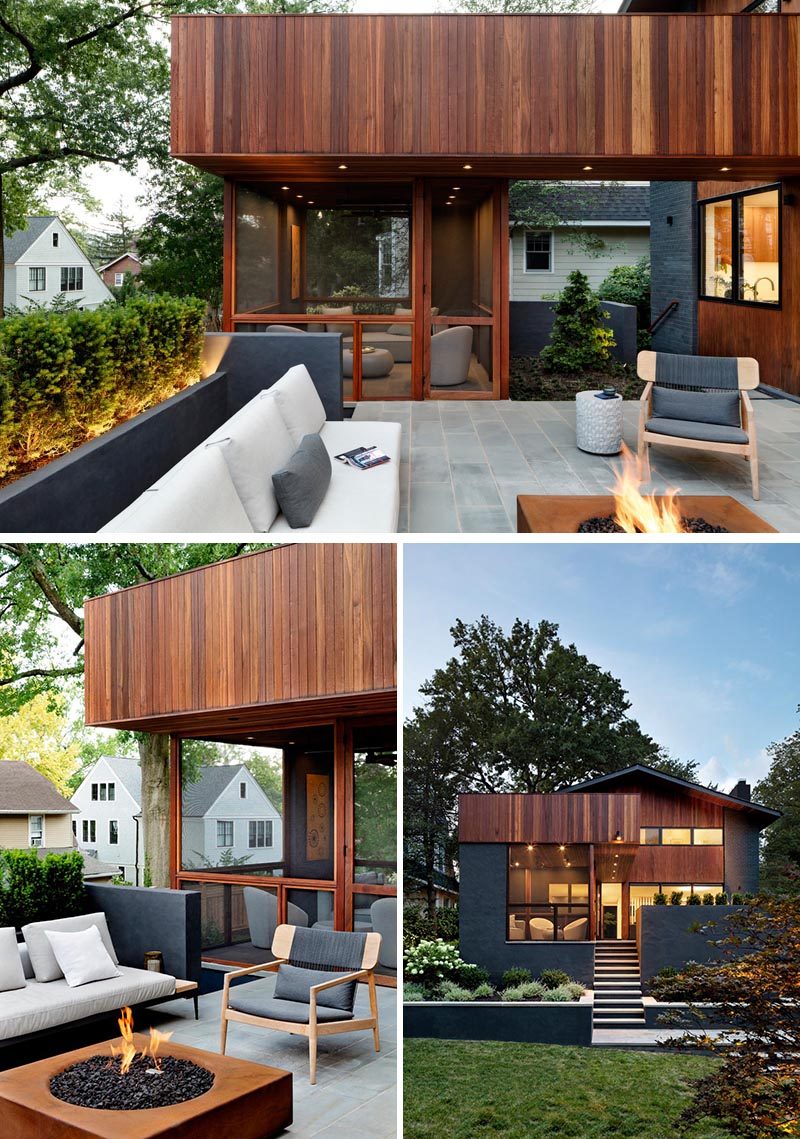 From this angle, you can see how much the rear of the home has changed. The garage was transformed into a gym, the top balcony was extended to become a rooftop patio, and modern light colored steps connect the screened patio with the backyard. Built-in planters have been used to soften the black stained exterior.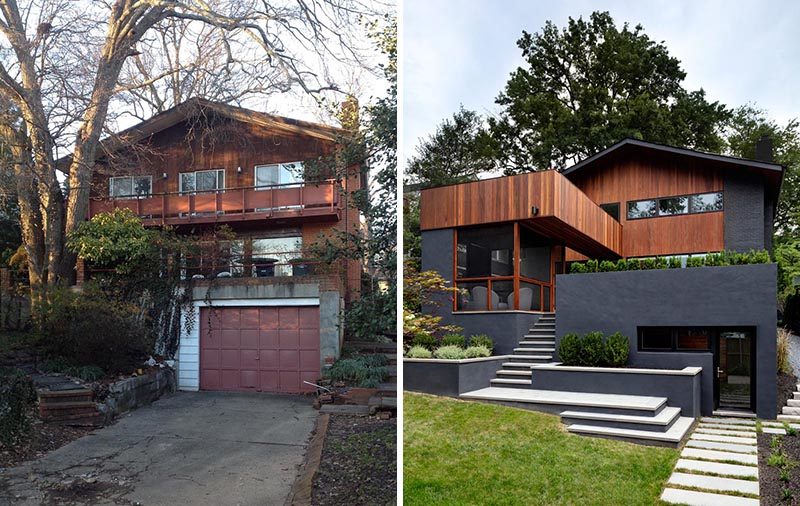 Back inside, the installment of skylights above the staircase brightens up the entryway and reflects the light off the warmth of the wooden floor.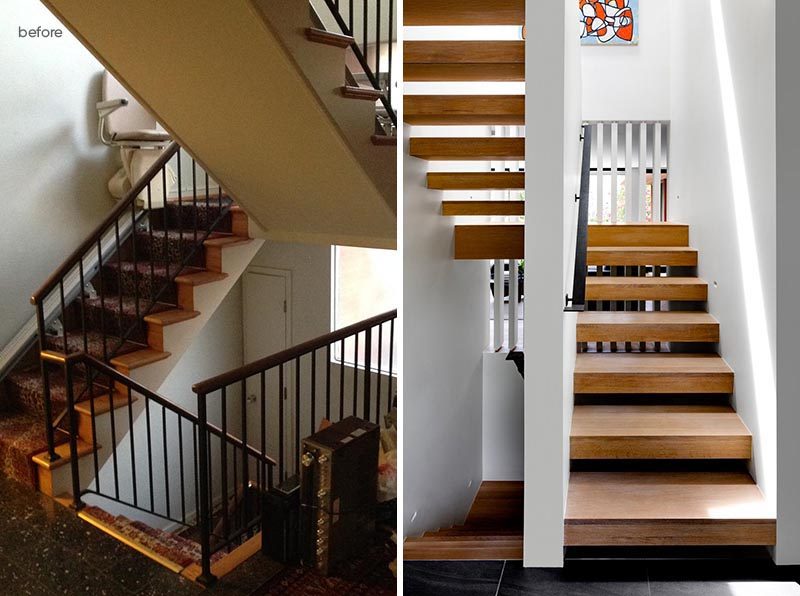 The master bedroom originally had shelving that wrapped around the door that led to the balcony at the rear of the house. The new and updated master bedroom has two large windows and a sliding door that opens to the new rooftop patio that overlooks the backyard.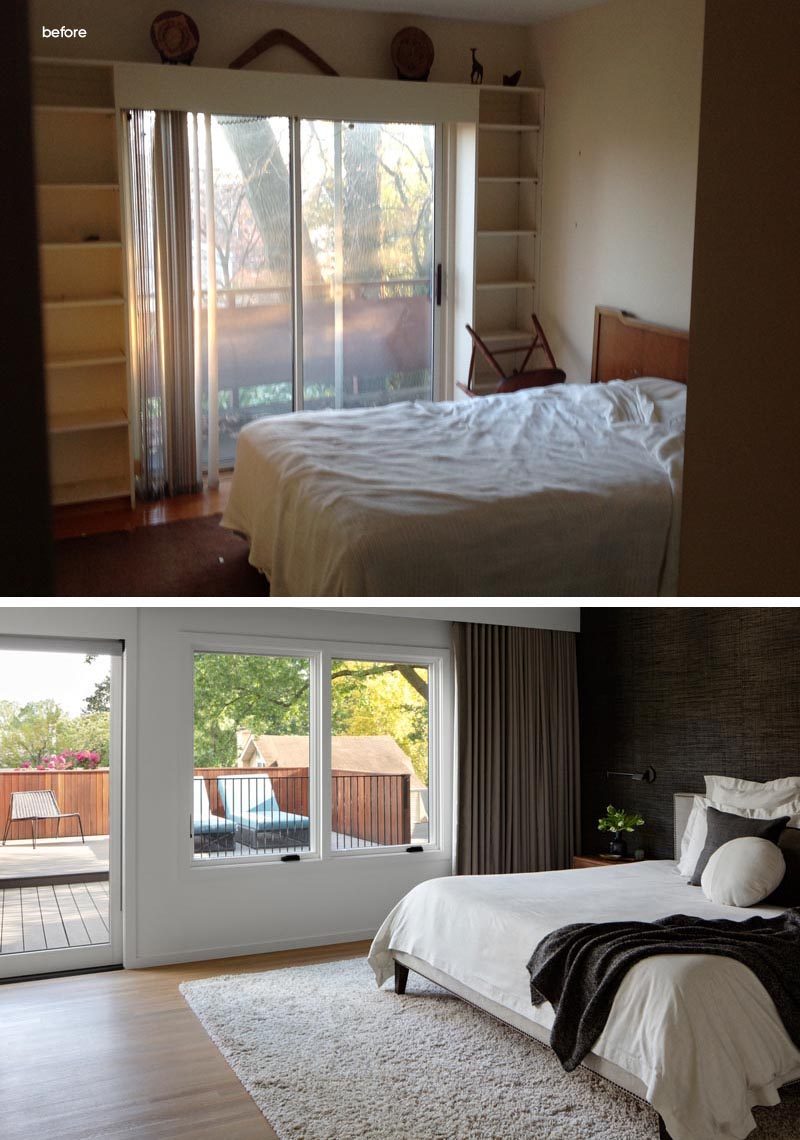 In the master bathroom, dark tiles contrast the light-colored walls, the freestanding bathtub, and the white counters of the floating wood vanity.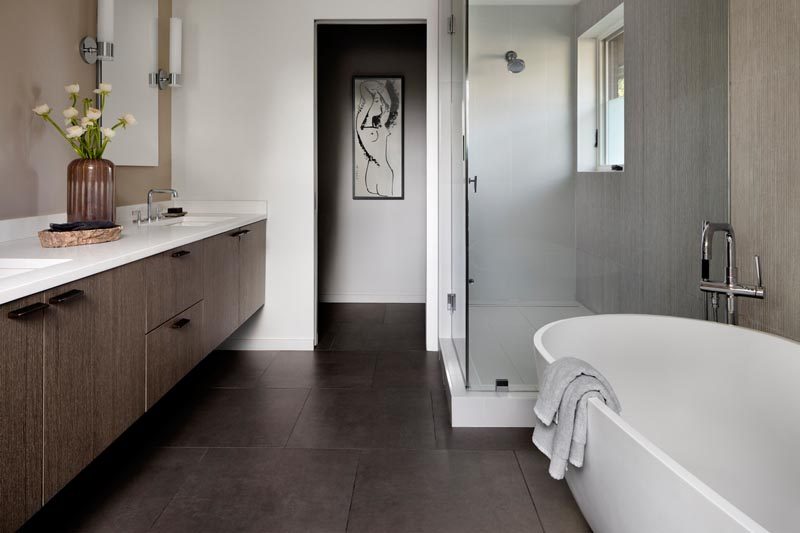 Photography: Jennifer Hughes | Design Architect: Assembledge+ – David Thompson (Principal-in-Charge) | Executive Architect: Fowlkes Studio