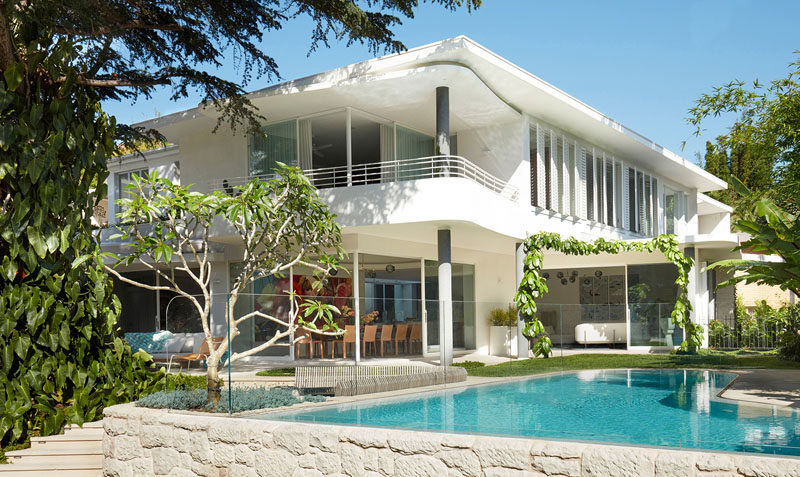 Architect Luigi Rosselli has given a fresh and contemporary update to a home in Bellevue Hill, Australia, that was originally designed in classic modernist style by the architect George Reeves in 1963.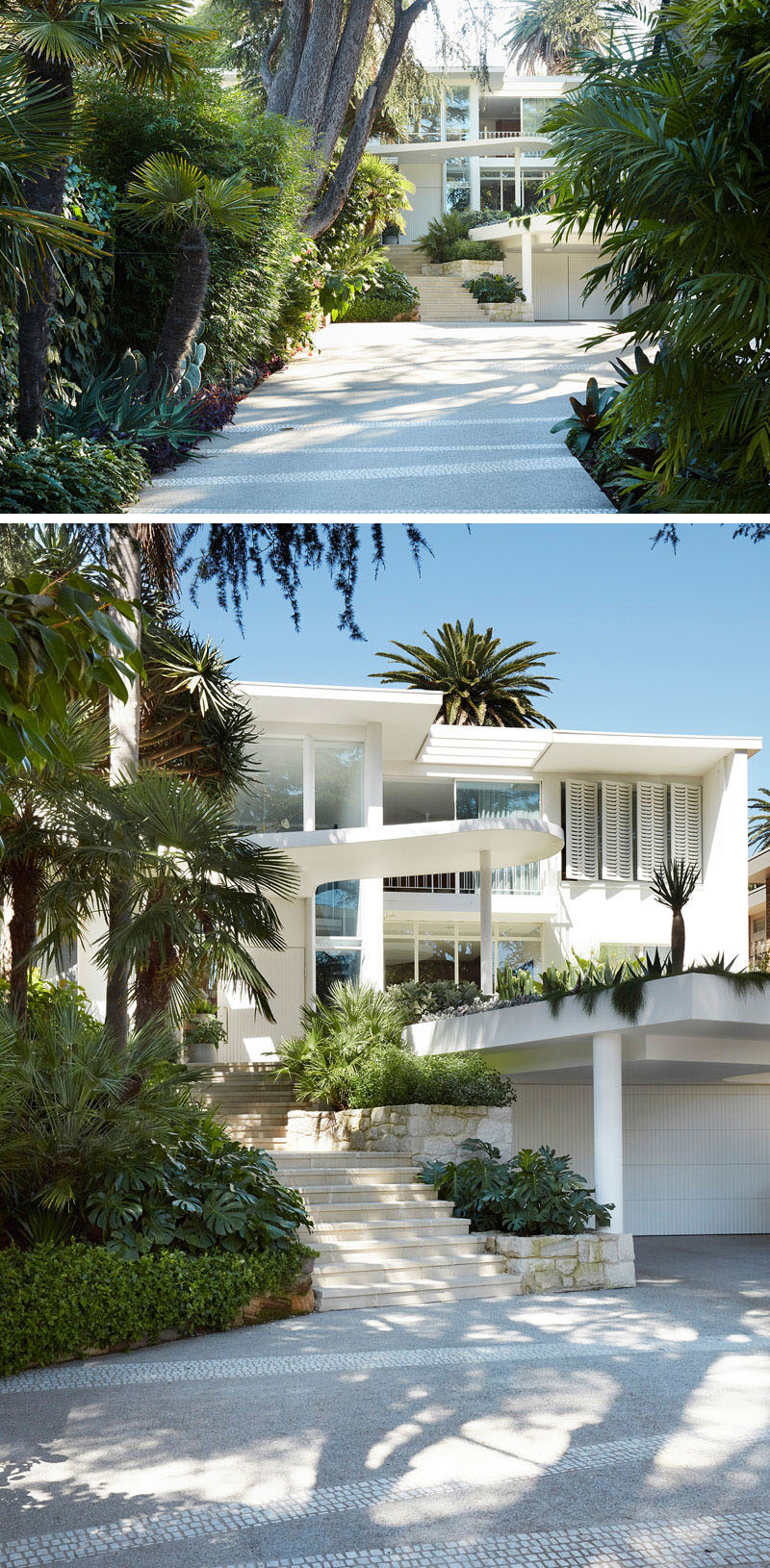 ---
Influences from the work of Brazilian architect, Oscar Niemeyer, are evident throughout the house, like the voluptuous form of the concrete awning that covers the entry.
---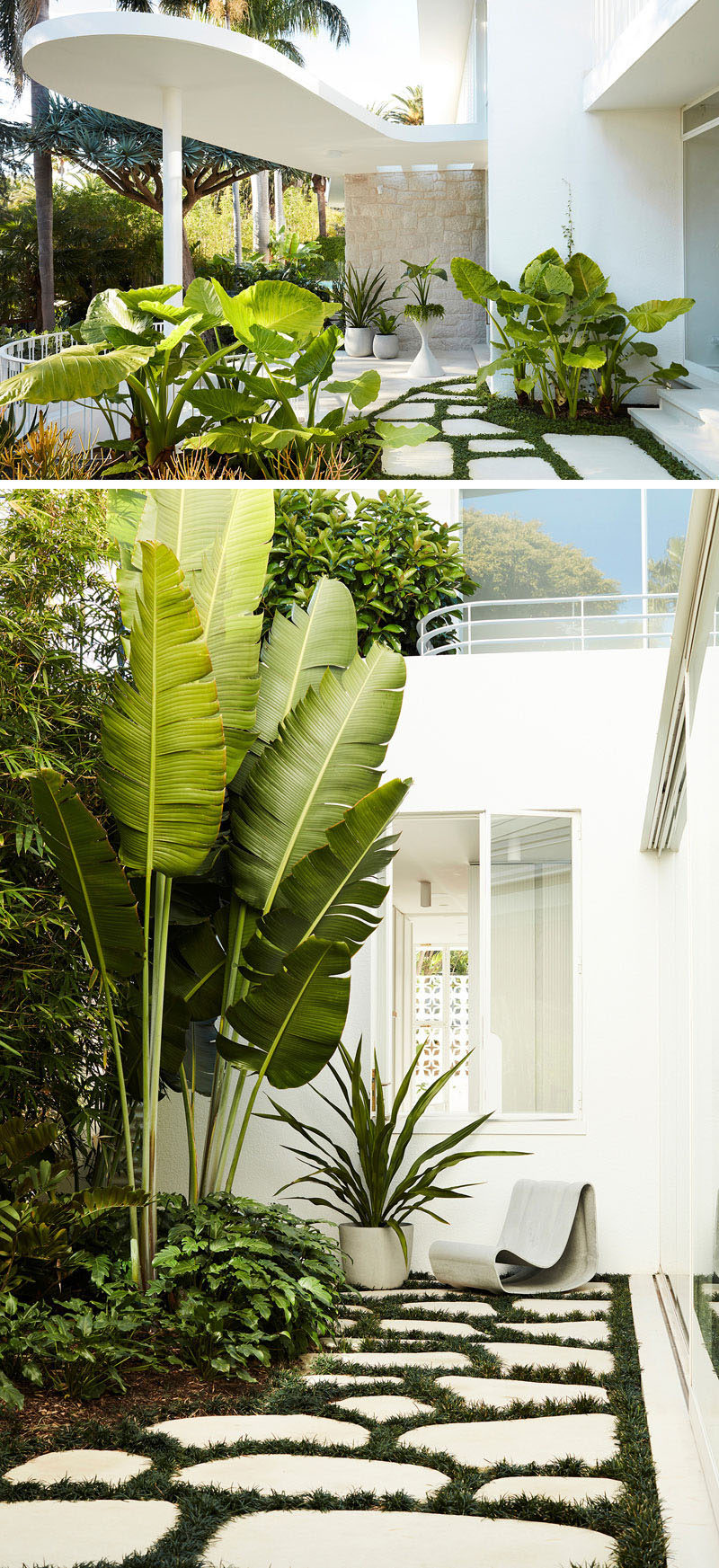 ---
A large oversized, pivoting white front door welcomes visitors to the home.
---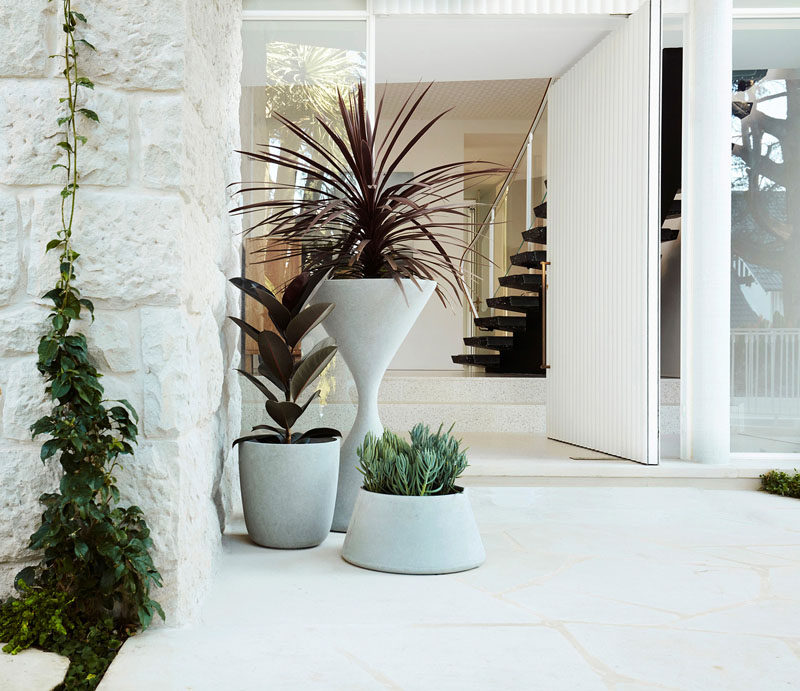 ---
Once inside the home, there are sinuous curved ceiling bulkheads in the lounge, dining and kitchen spaces, as well as a built-in fireplace.
---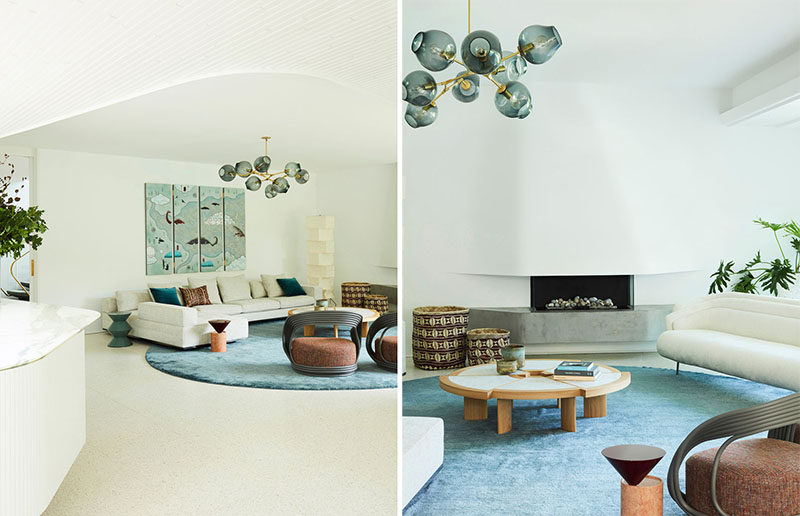 ---
Sharing the open plan interior is the kitchen with a small breakfast table, and the dining room.
---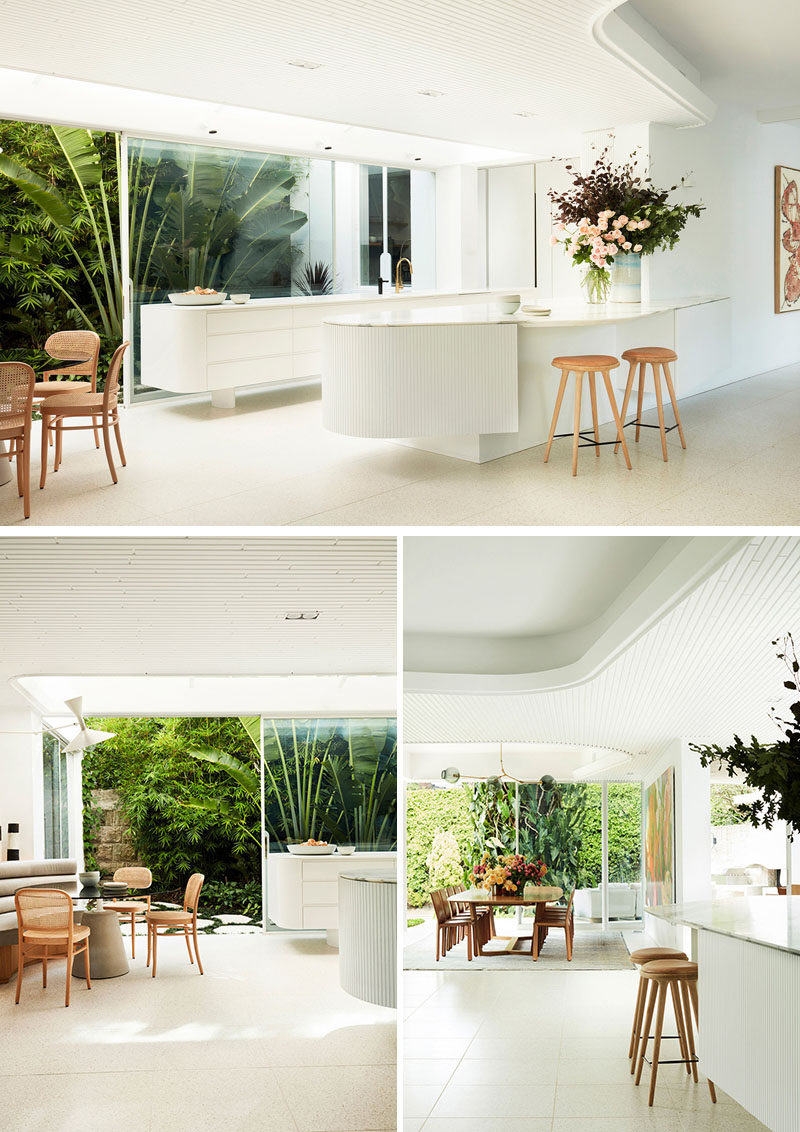 ---
Walls and heavily framed windows were removed to make way for barely there floor-to-ceiling steel and glass windows, connecting the interior to the outdoor spaces, like an outdoor lounge with a bbq area.
---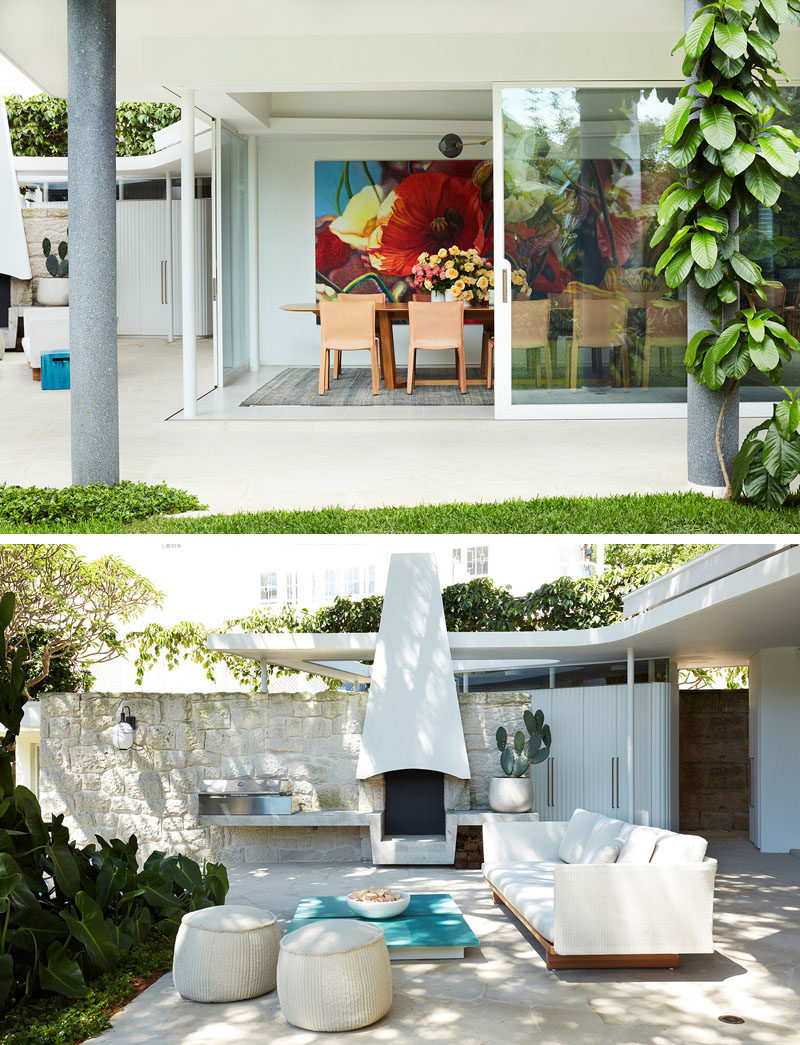 ---
The sliding glass doors also open up to the rest of the backyard, where there's an additional seating area and a swimming pool.
---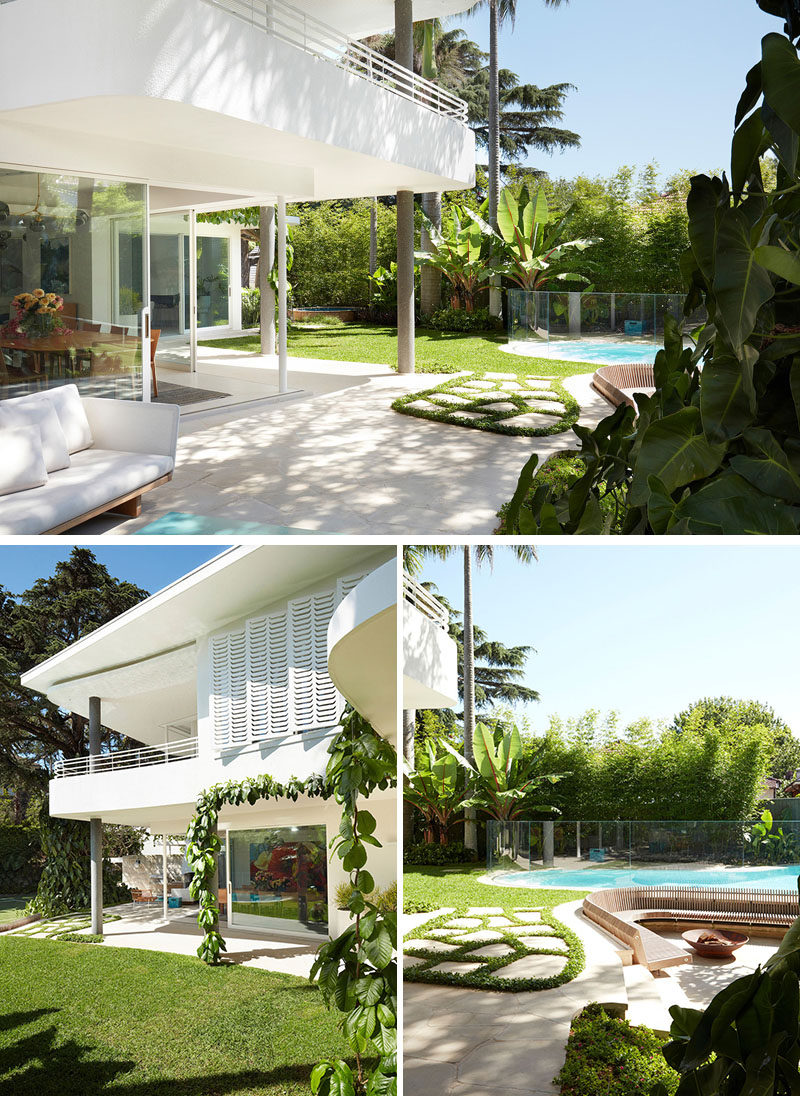 ---
The secondary seating area features a large, curved, slightly sunken, built-in wood slat seat that focuses on the fire bowl.
---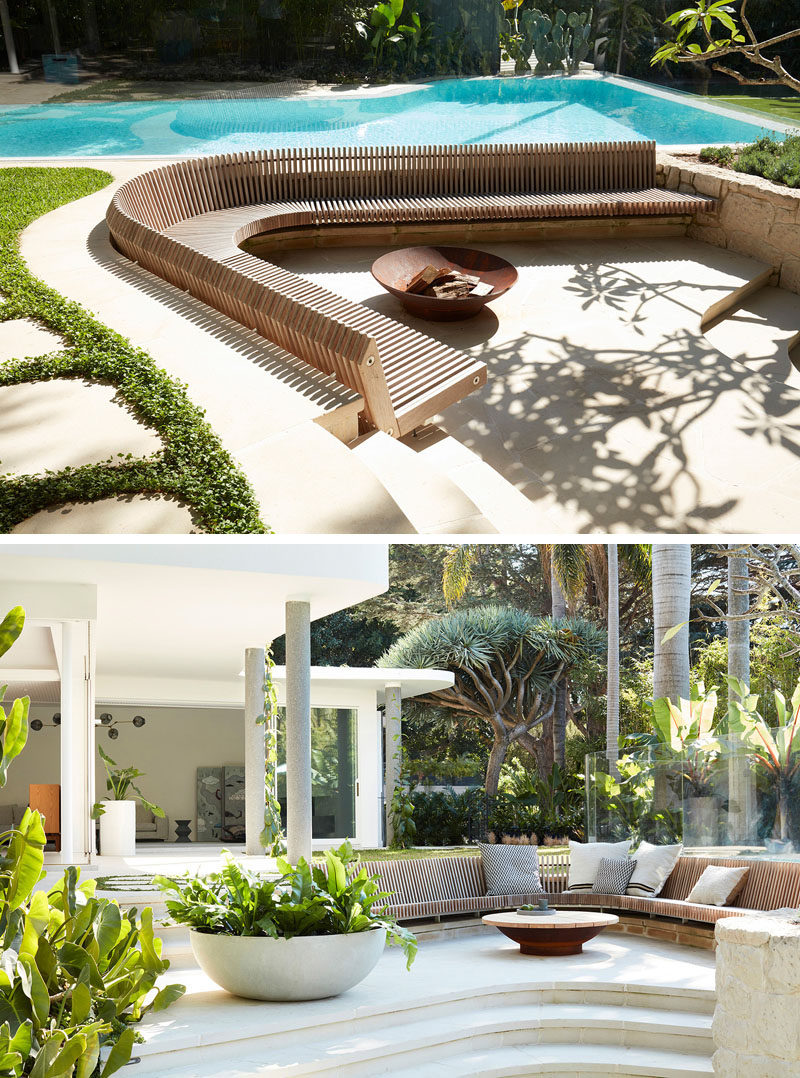 ---
Back inside and by the front door are stairs that lead up to the bedrooms and bathrooms.
---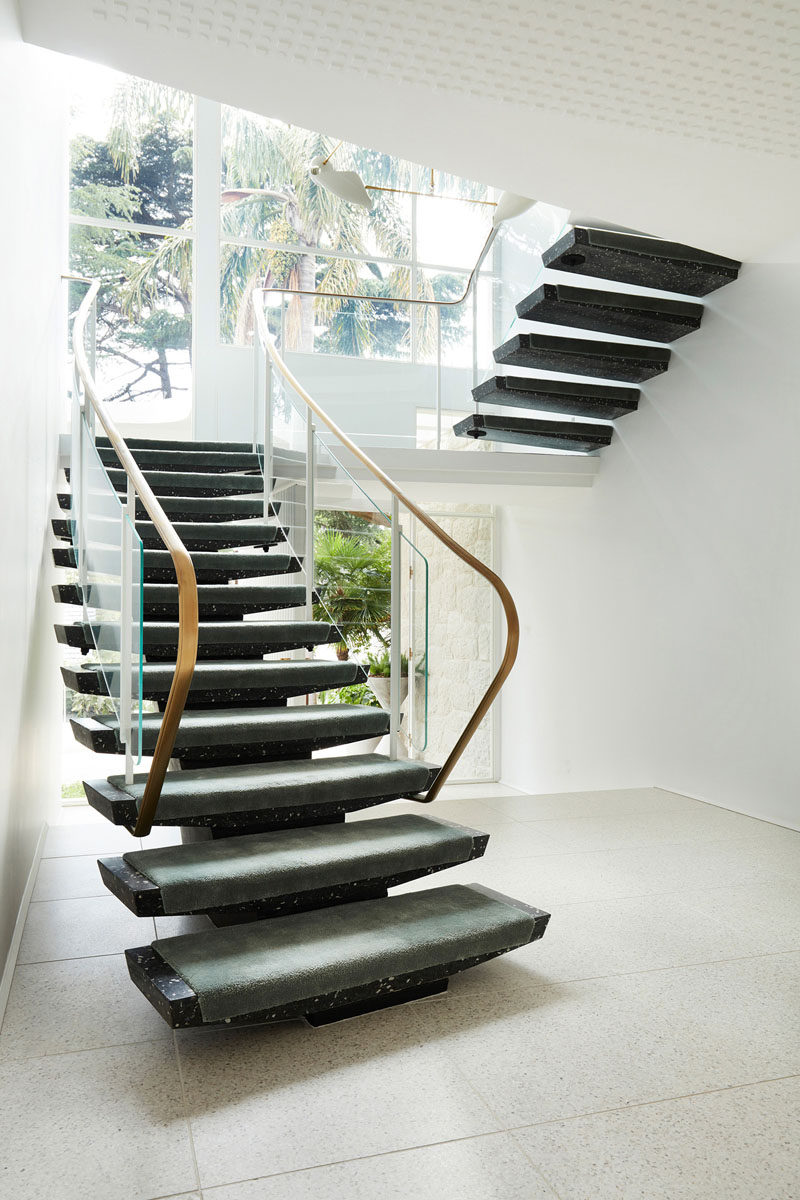 ---
In one of the bathrooms, a white vanity with a built-in basin sits below a large mirror that reflects the fish pattern on the opposite wall.
---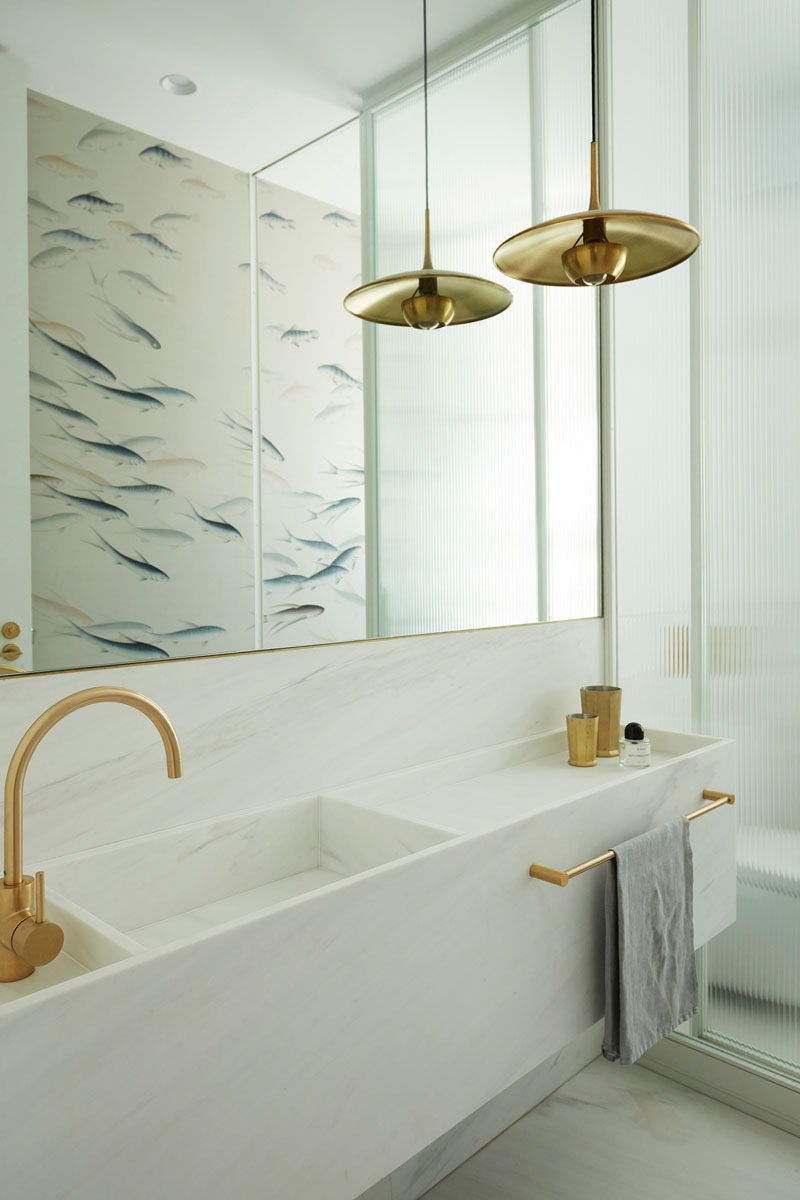 ---