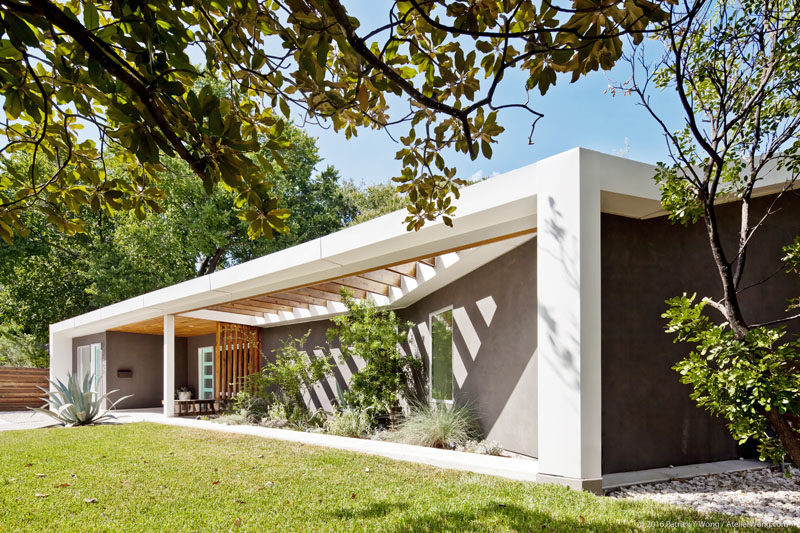 co(X)ist Studio have designed the remodel of an original 1962 ranch-style house in Austin, Texas, and as part of the renovation, they've created an addition that splits the rectangular house to create a 'Y'.
Here's a look at the before photos…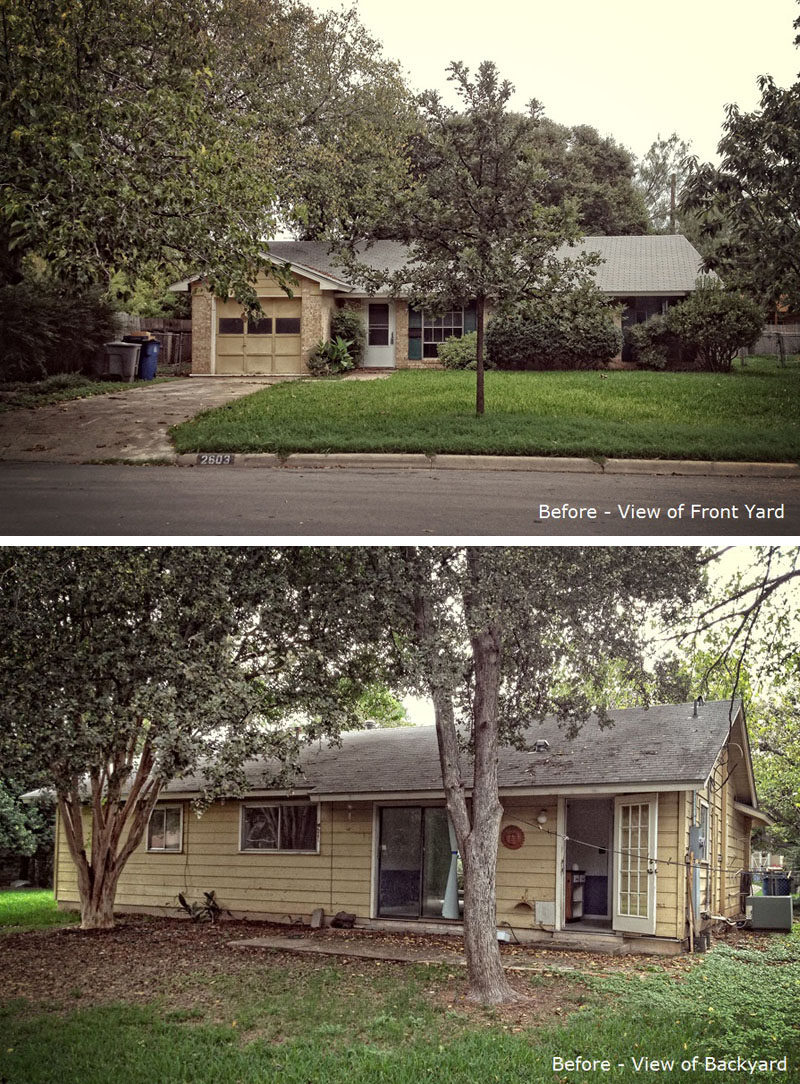 Photography by co(X)ist Studio
---
And here's a look at the 'after' floor plan that shows the various changes to the house, like how the garage is now a home office, and the new 'Y' shape.
---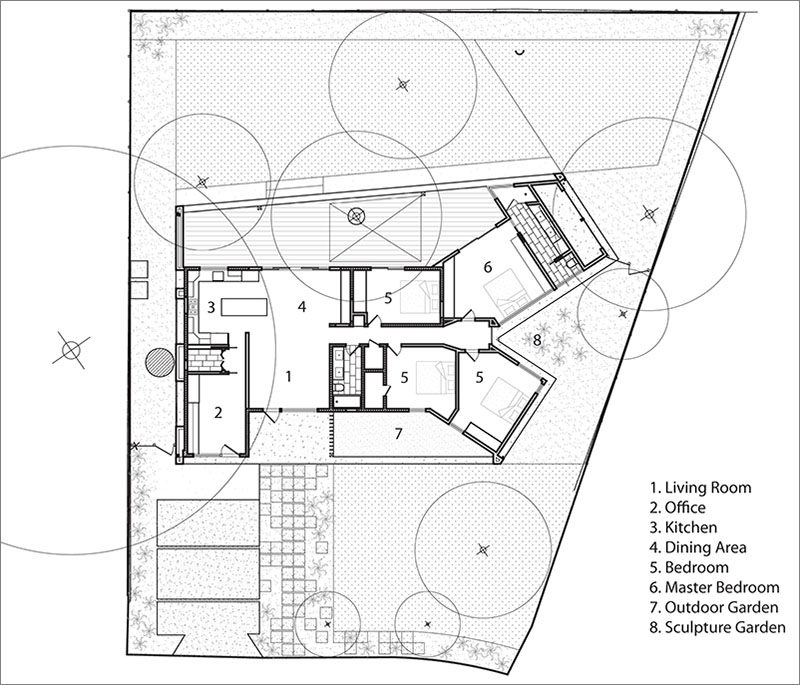 ---
At the rear of the home, a back porch was added that runs the entire length of the house. The porch canopy has a cut-out to allow the existing crepe myrtle tree to stay in its original location.
---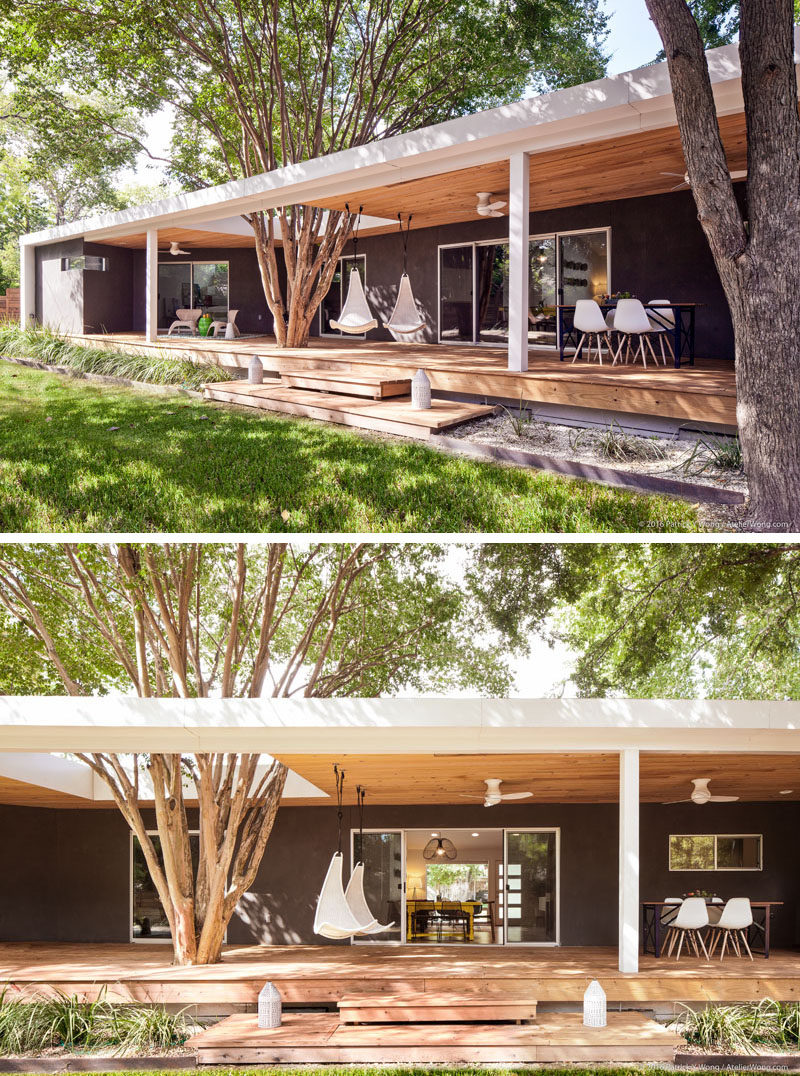 ---
Stepping inside, the main living areas have an open concept floor plan. Sliding doors create an indoor/outdoor living experience, which is perfect for taking advantage of the warm Texas weather. In the kitchen, white cabinets are paired with a large island that features a wood counter. Beside the kitchen is a wood accent wall that's home to the television and floating cabinet.
---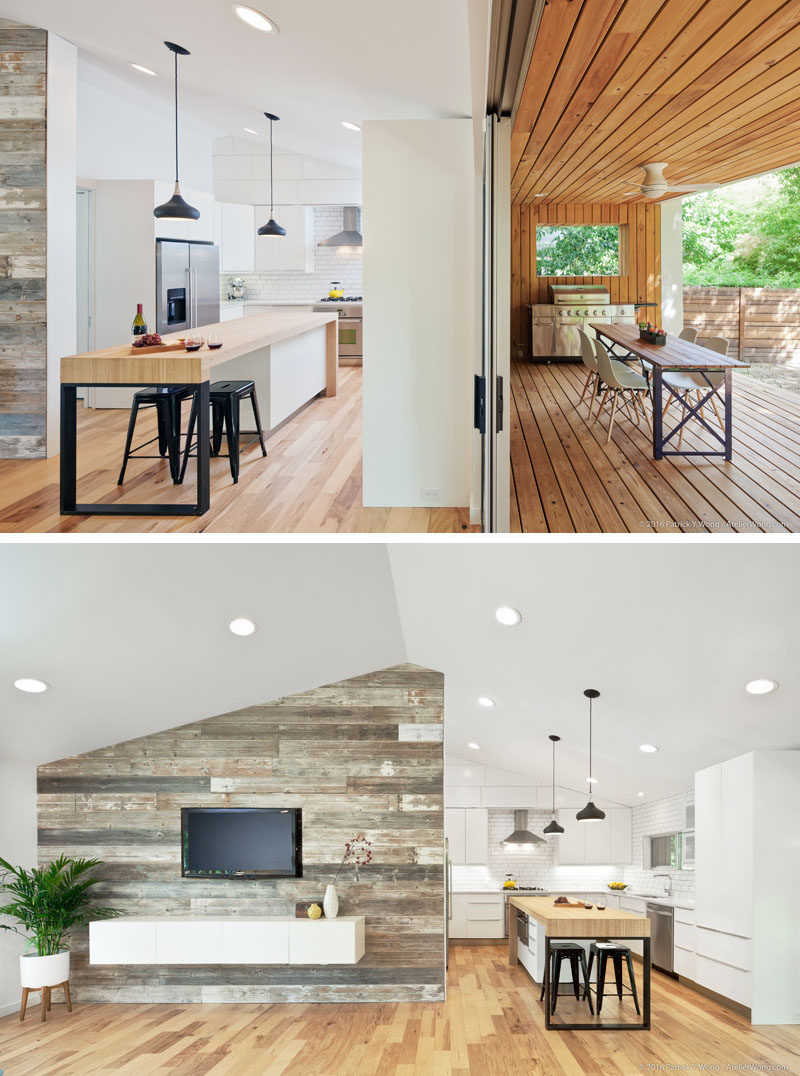 ---
Opposite the kitchen is the dining room, with a bright yellow dining table and a dark accent wall with plenty of storage. On the other side of the room is the living room.
---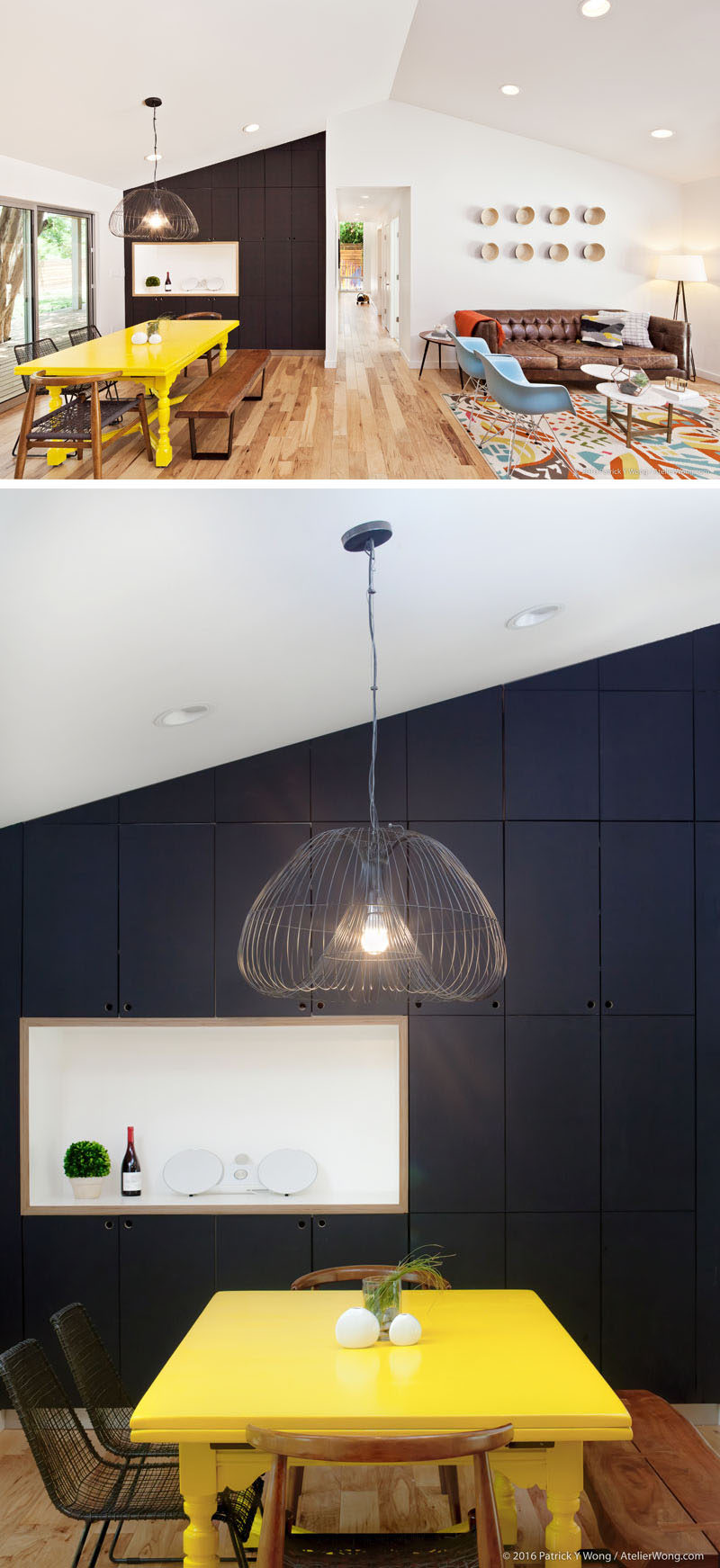 ---
A small light-filled hallway provides access to the new bedrooms and gives a glimpse of the sculpture garden outside.
---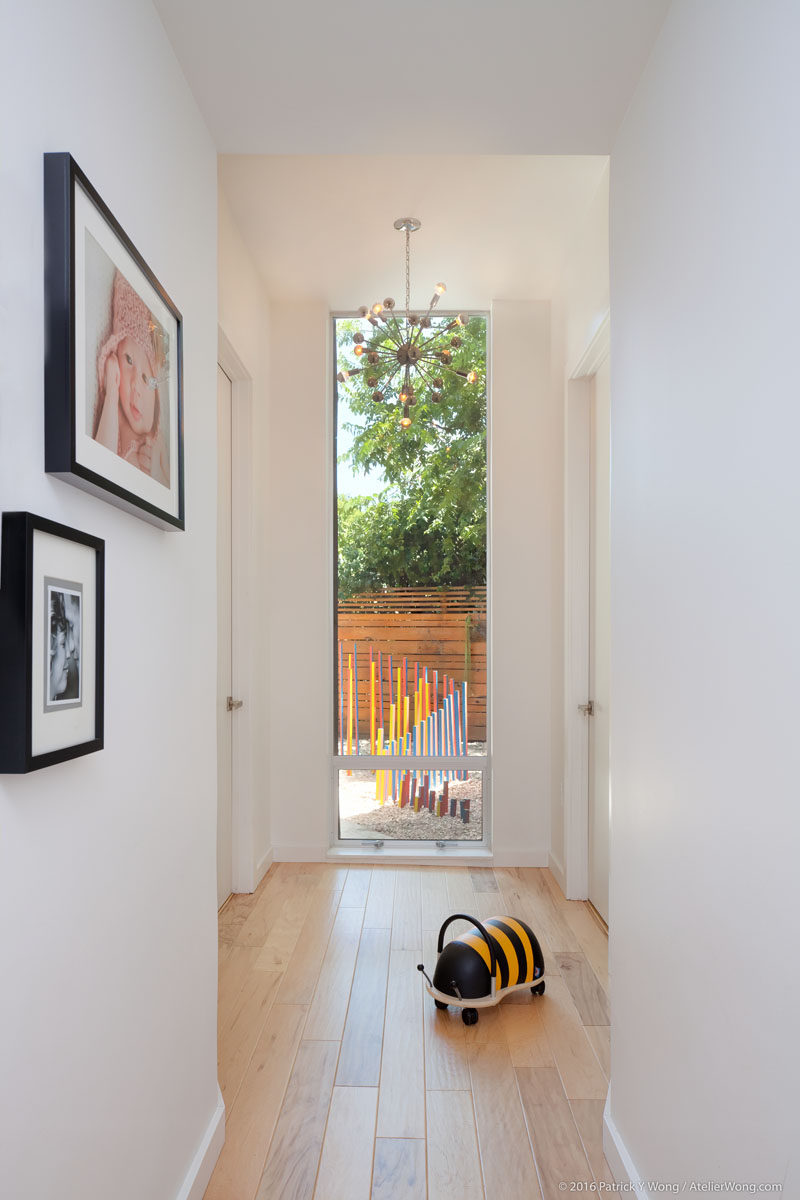 ---
In one of the bedroom, a large, colorful and graphic mural brightens up the white walls, while a window gives views of the gardens.
---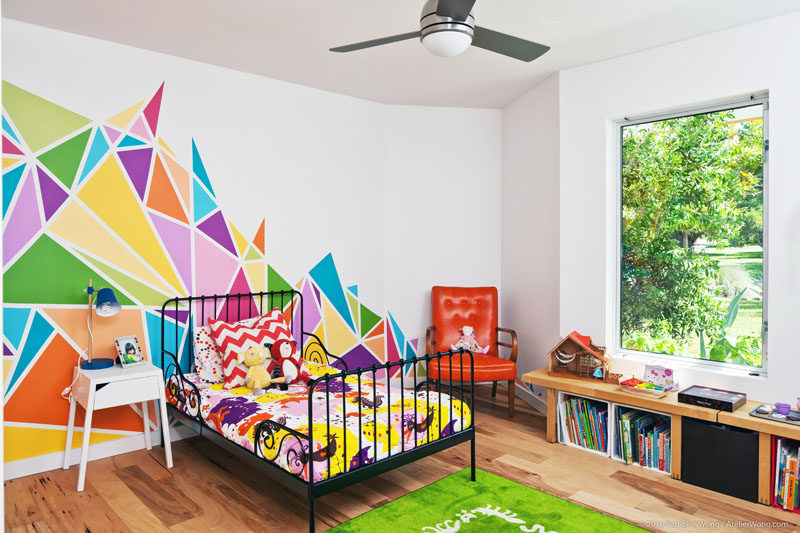 ---
In another kids bedroom, a high sloped ceiling creates a sense of openness and allows for a raised bed to be included.
---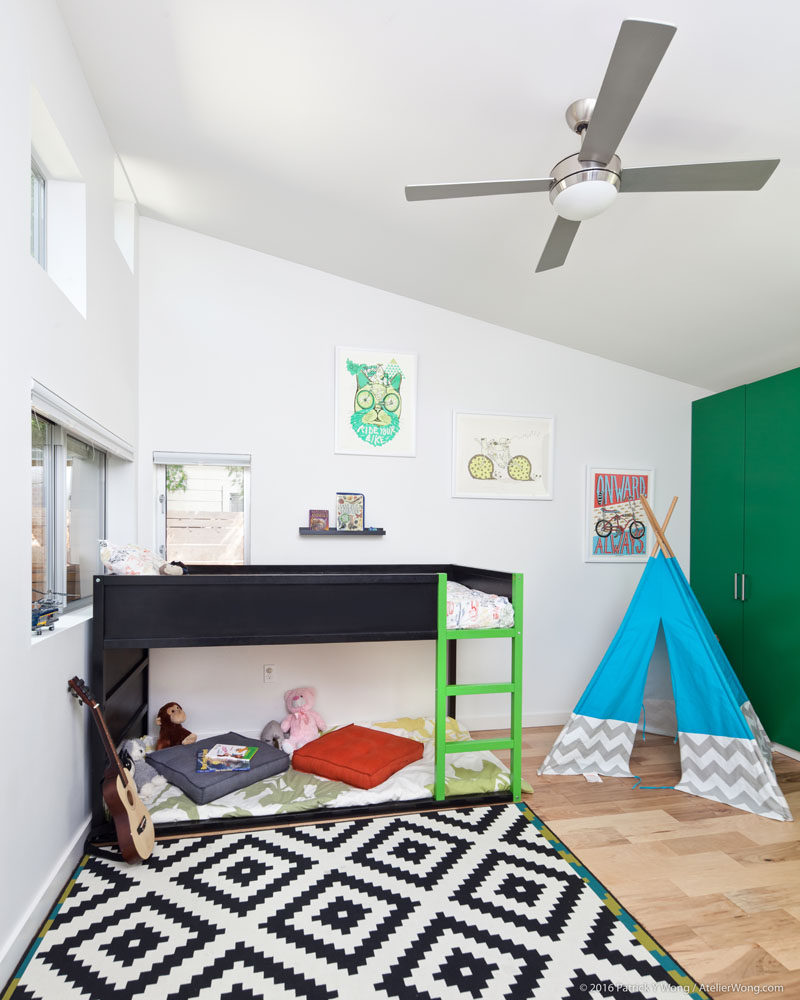 ---
A new bathroom was also added in the extension. It has a large double-sink vanity and a walk-in shower with a glass shower door and white tiles.
---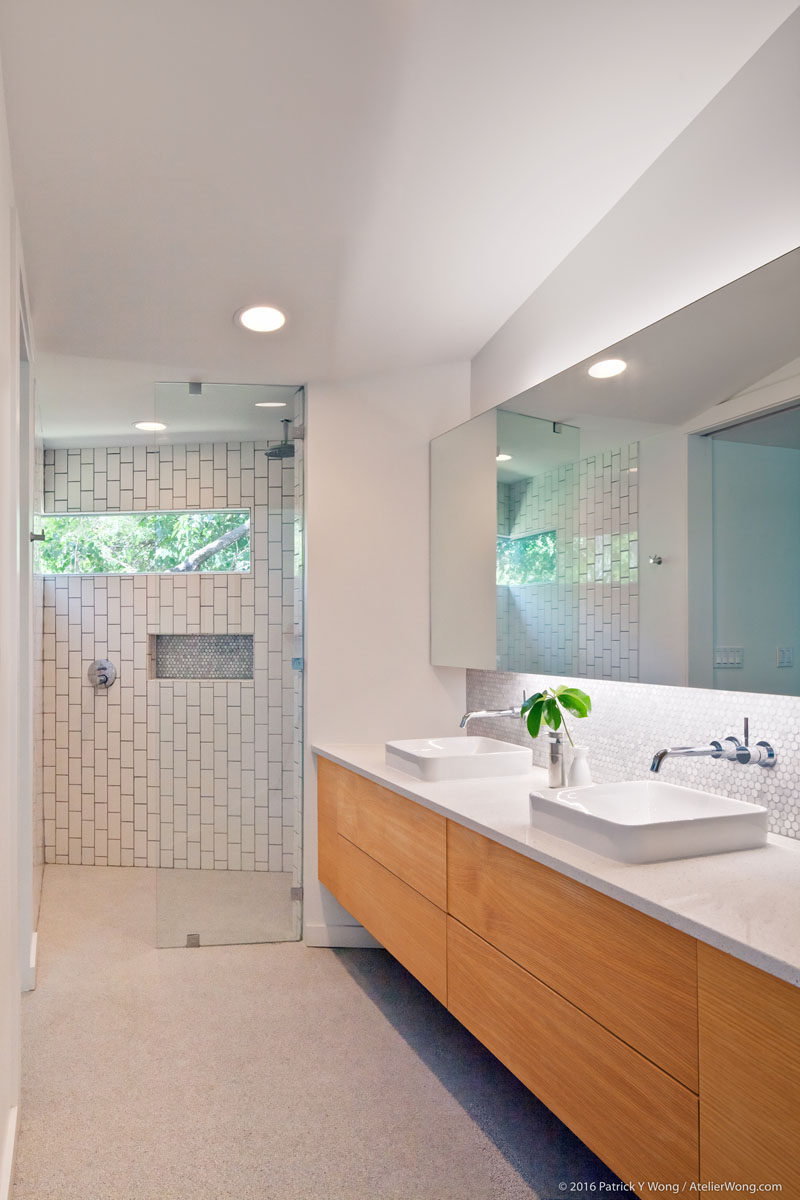 ---
In the other bathroom, that sits just behind the living room and before the bedrooms, there's a skylight, colorful lamps, backsplash and towel racks, and a fun animal mural on the wall.
---