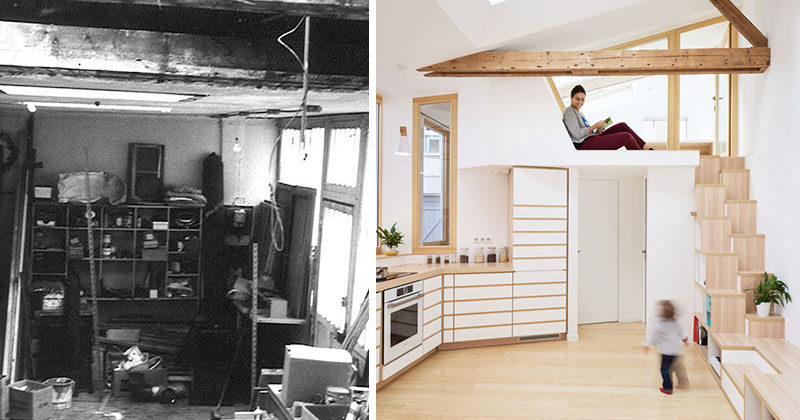 Atelier Wilda were asked by their client to transform a small building in Paris into modern rental accommodation.
The original 538 square foot (50m2) building was built in the 1950s and was used as a garage, and then in the 1970s, it was transformed into a art studio and workshop for painter Pierre Lemaire and his son Claude Lemaire, an architect. The studio had an open space to work, but also a little kitchen, a place to sleep and a bathroom.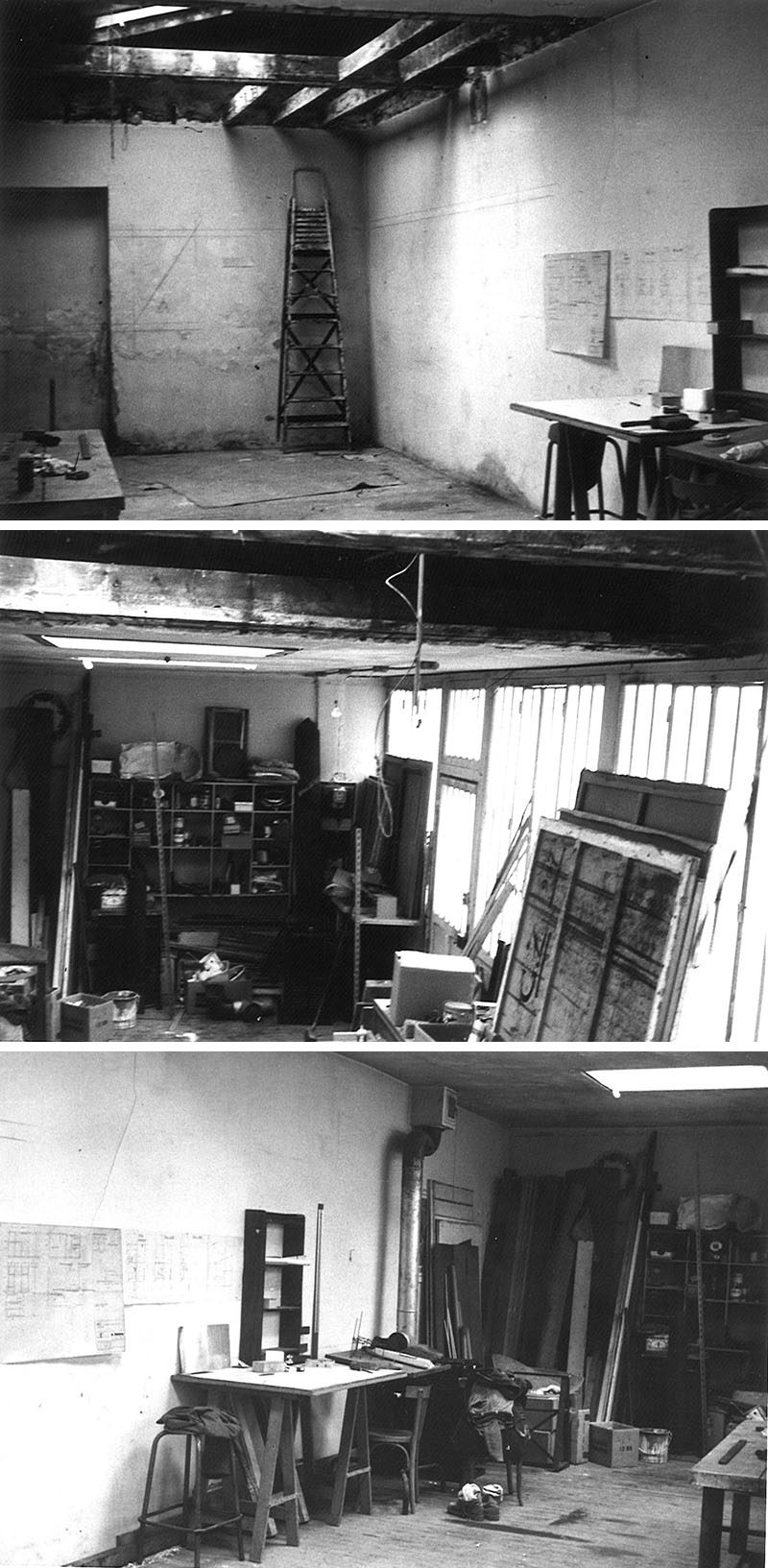 ---
In 2014, the studio was inherited by Claude's daughter, Christine, and she has been using it as a Parisian base for visiting friends and family. Here's a look at the studio in 2014.
---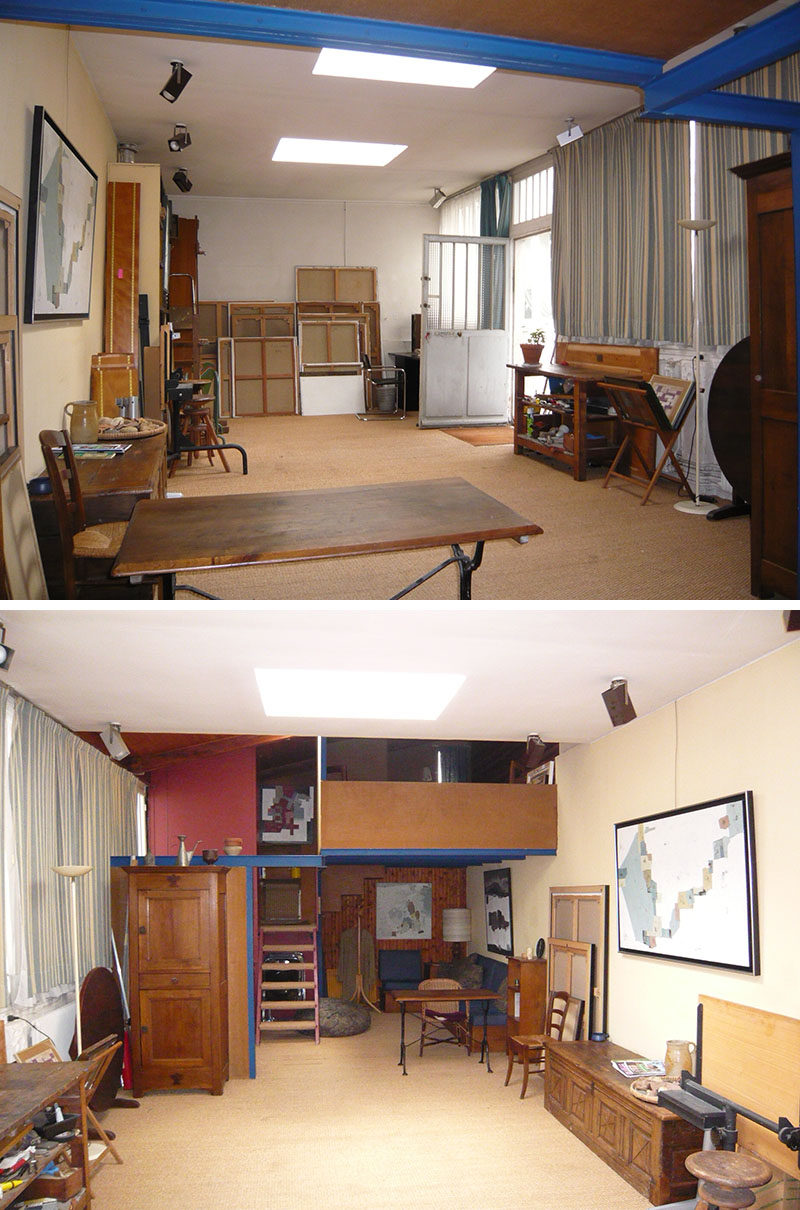 ---
In 2017, Christine reached out to family friend Willy Durieu of architecture firm Atelier Wilda, and asked him to transform the studio into a rental property.
---
---
The transformation of the property included adding windows and creating a bright interior with a minimalist aesthetic. At one end of the open plan living area is a simple non-furnished area with a built-in storage unit that almost blends into the wall.
---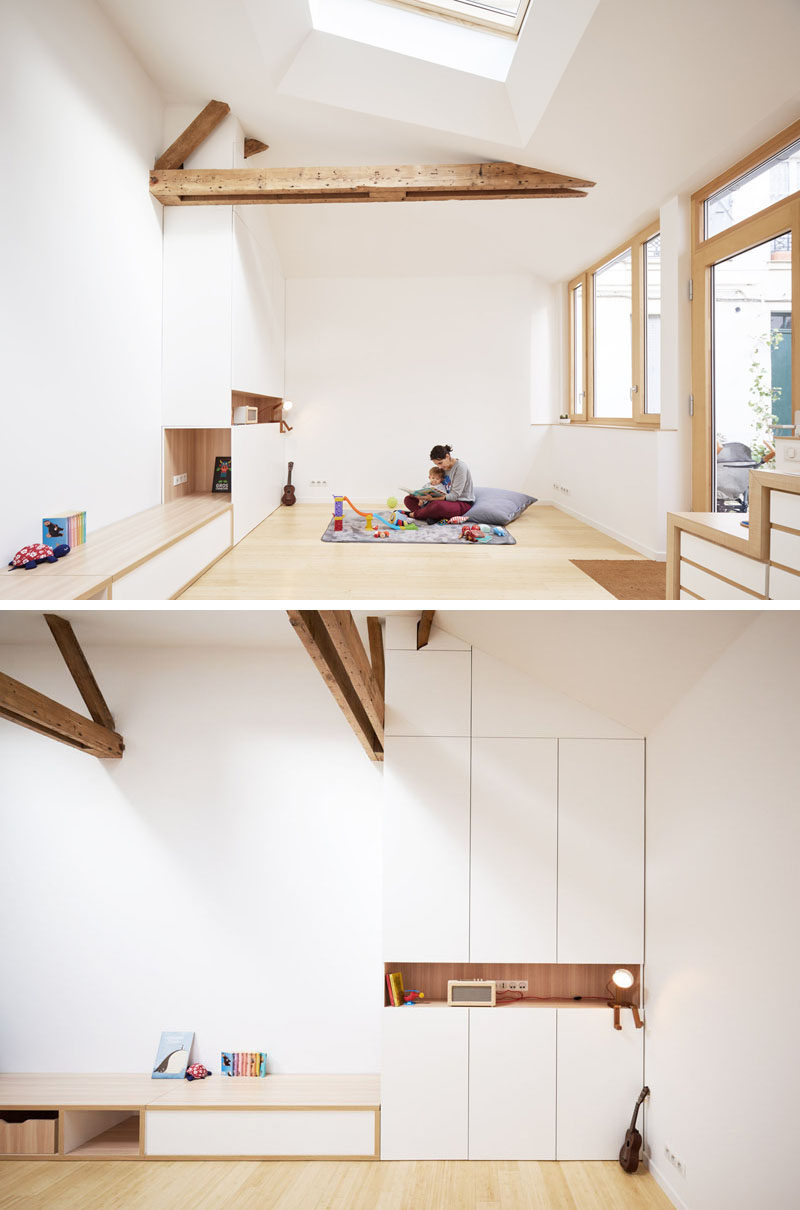 ---
The kitchen runs along the windows and follows the shape of the room. White and light wood cabinets are consistent with the over color palette of the interior.
---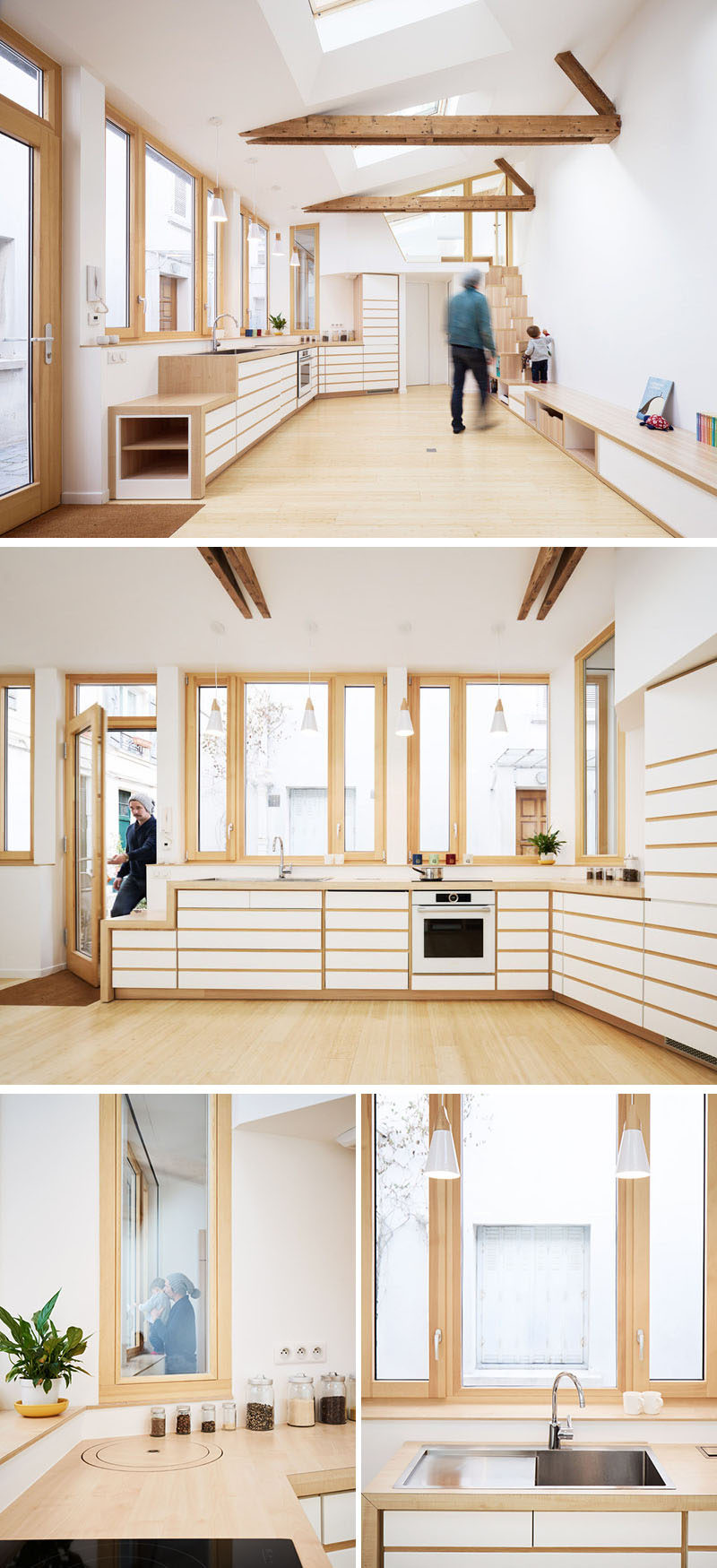 ---
Next to the kitchen is a door that leads into the bedroom. A vertical window provides a view into the kitchen, while below the window, there's storage that neatly fits into the corner.
---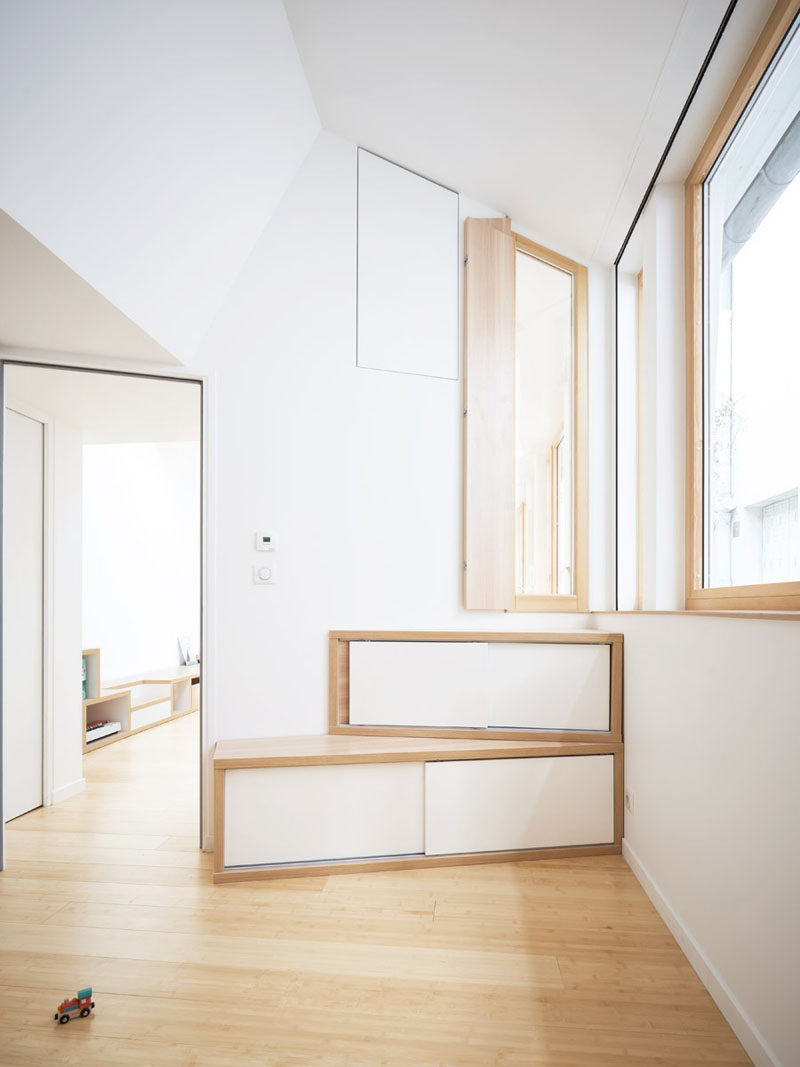 ---
Also in the bedroom is a wood closet and storage unit with drawers.
---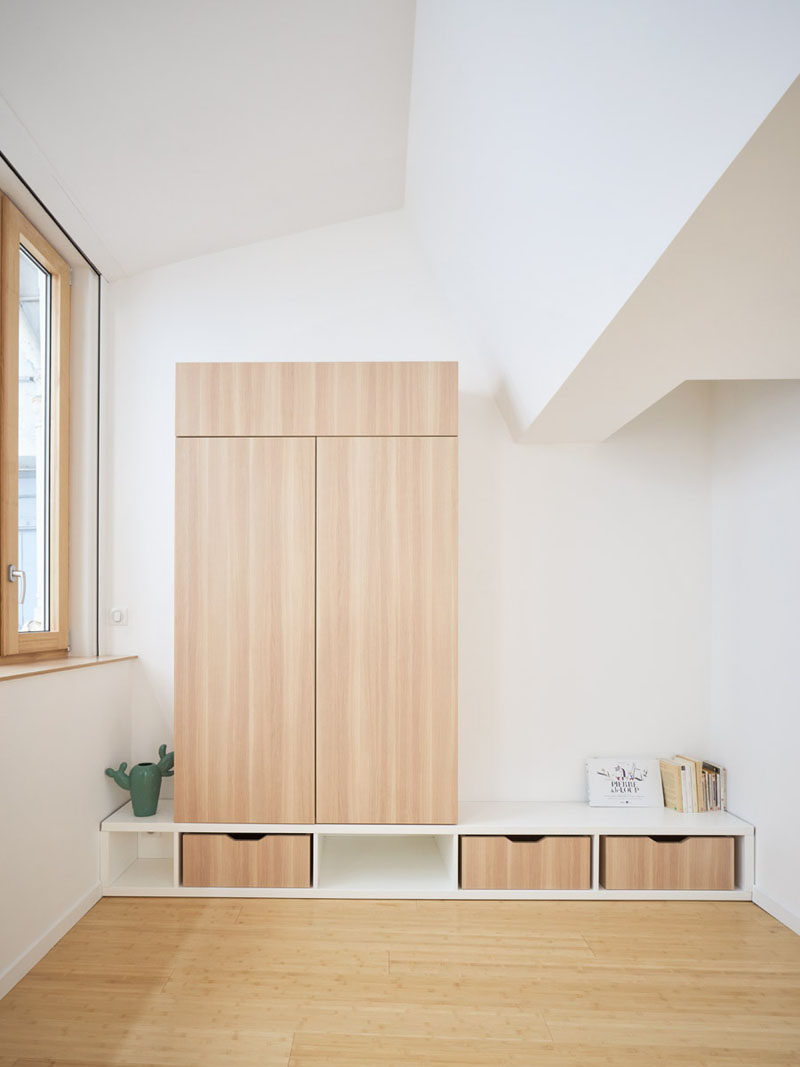 ---
Off to the side of the bedroom is the bathroom. The small space has a glass enclosed shower with dark tiles, and a small partition wall separating the vanity area from the toilet.
---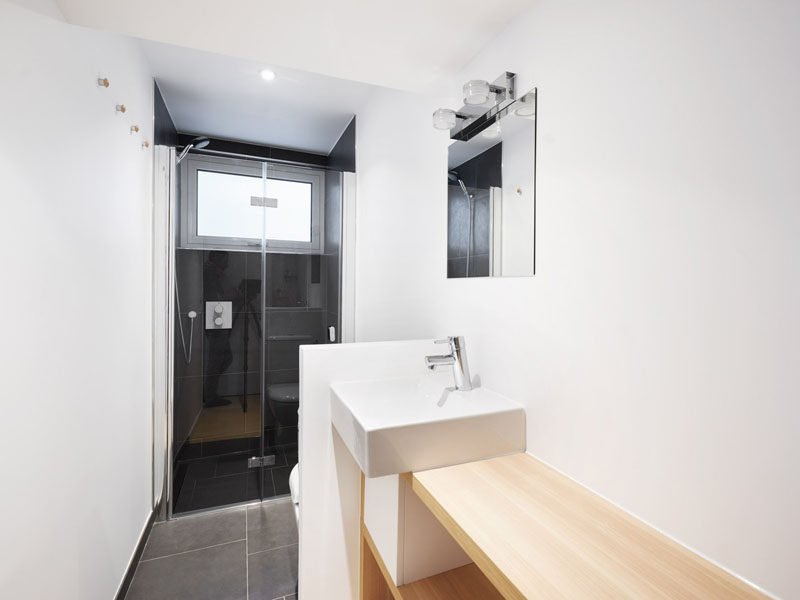 ---
Back in the main living area, and there's a set of narrow stairs with open shelving that lead up to a lofted area.
---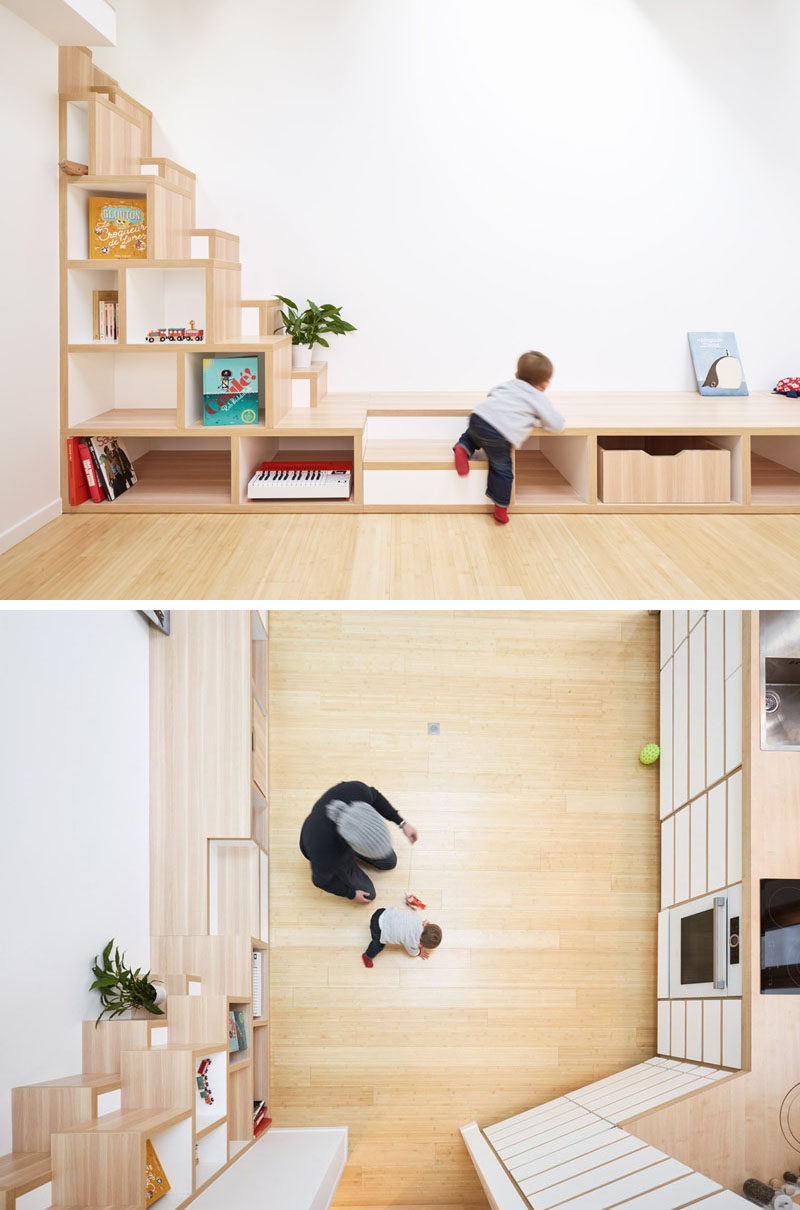 ---
The lofted area is home to a small enclosed work area with skylights to keep the space bright, a fold-out desk and a space large enough to sleep two people.
---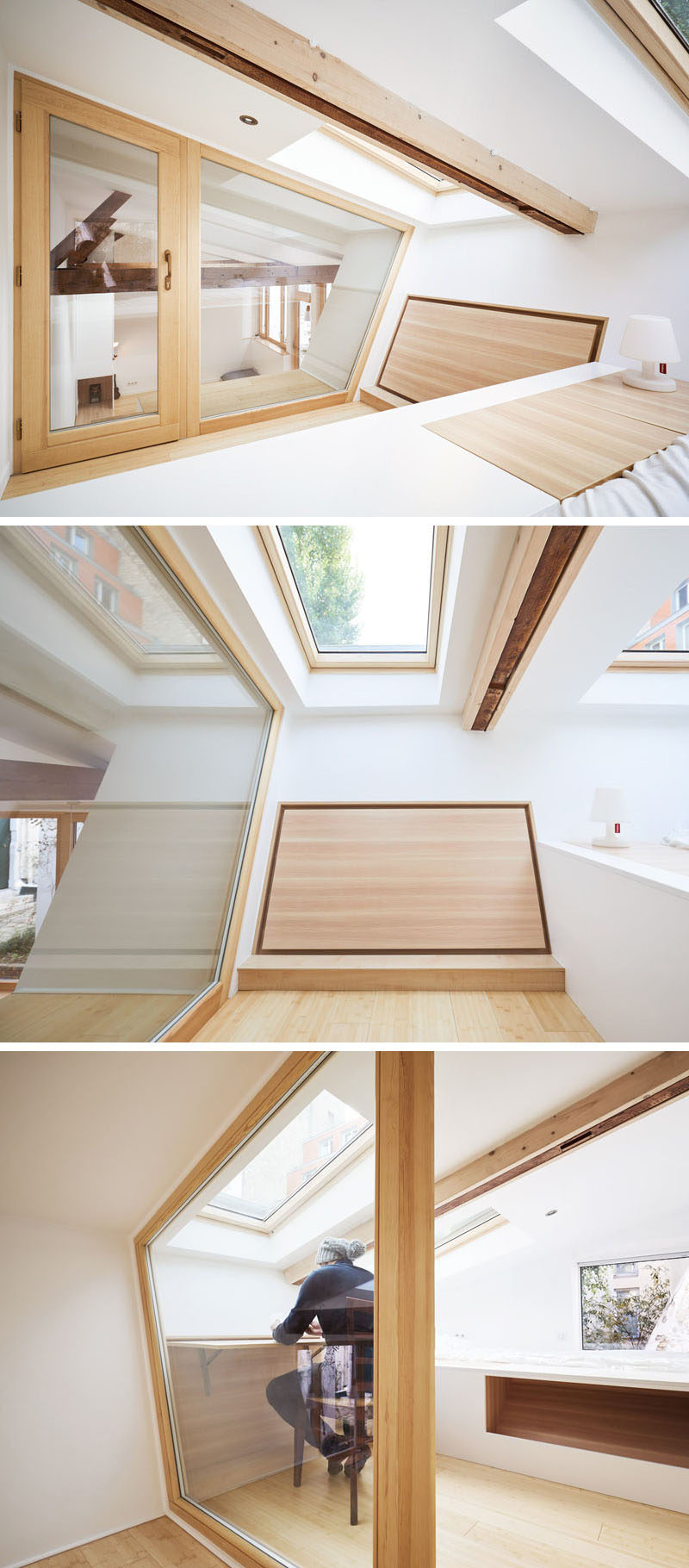 Photography by David Foessel | Contractor : ProARt
---