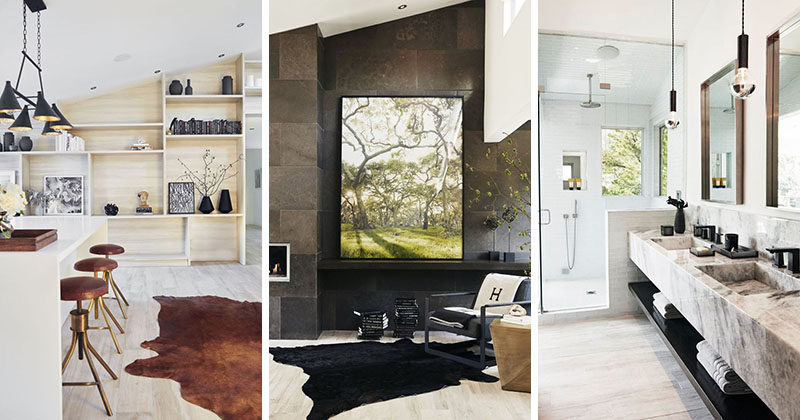 This home in Montecito, California, was originally built in 1977, but was recently renovated. Interior designer Erinn Valencich and Patrick Hall of DA Inc. worked together to update the home and give it a contemporary flair.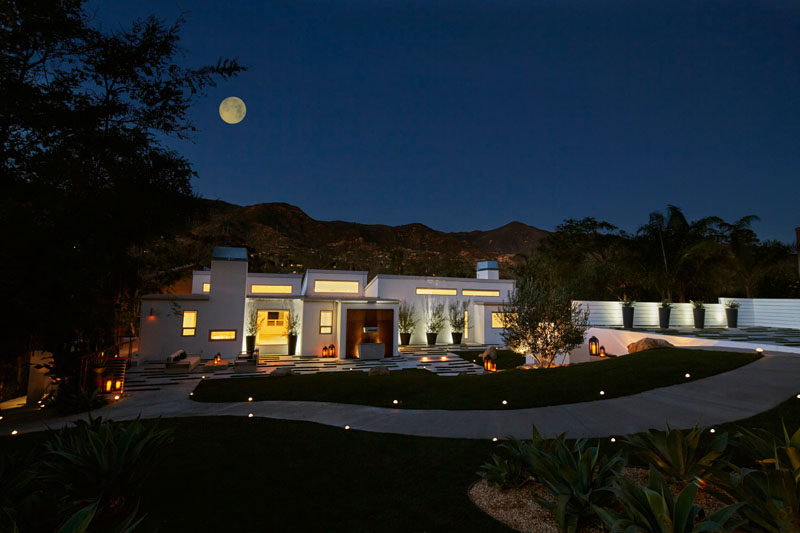 ---
Welcoming you to the home is a landscaped front yard that has a stone path leading you to the front door, broken up by patches of grass, creating a unique look and adding interest to the yard.
---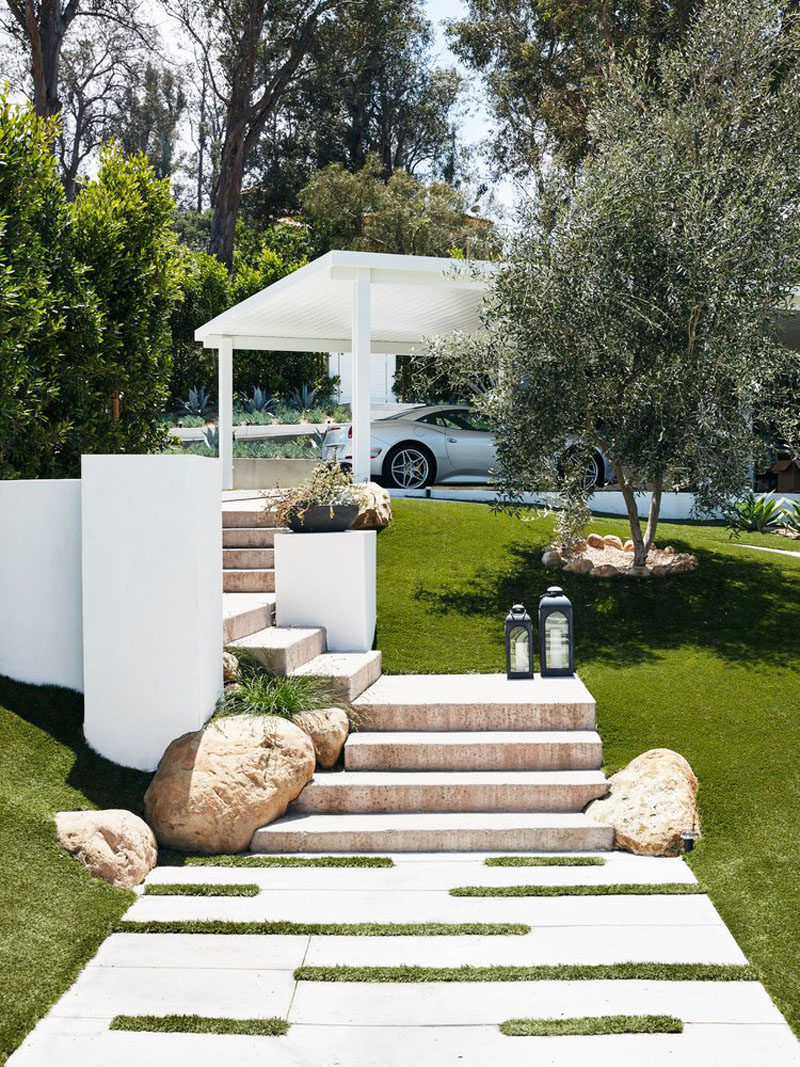 ---
Inside, barn wood tile floors have been combined with earthy colors to create a natural and bright interior palette.
---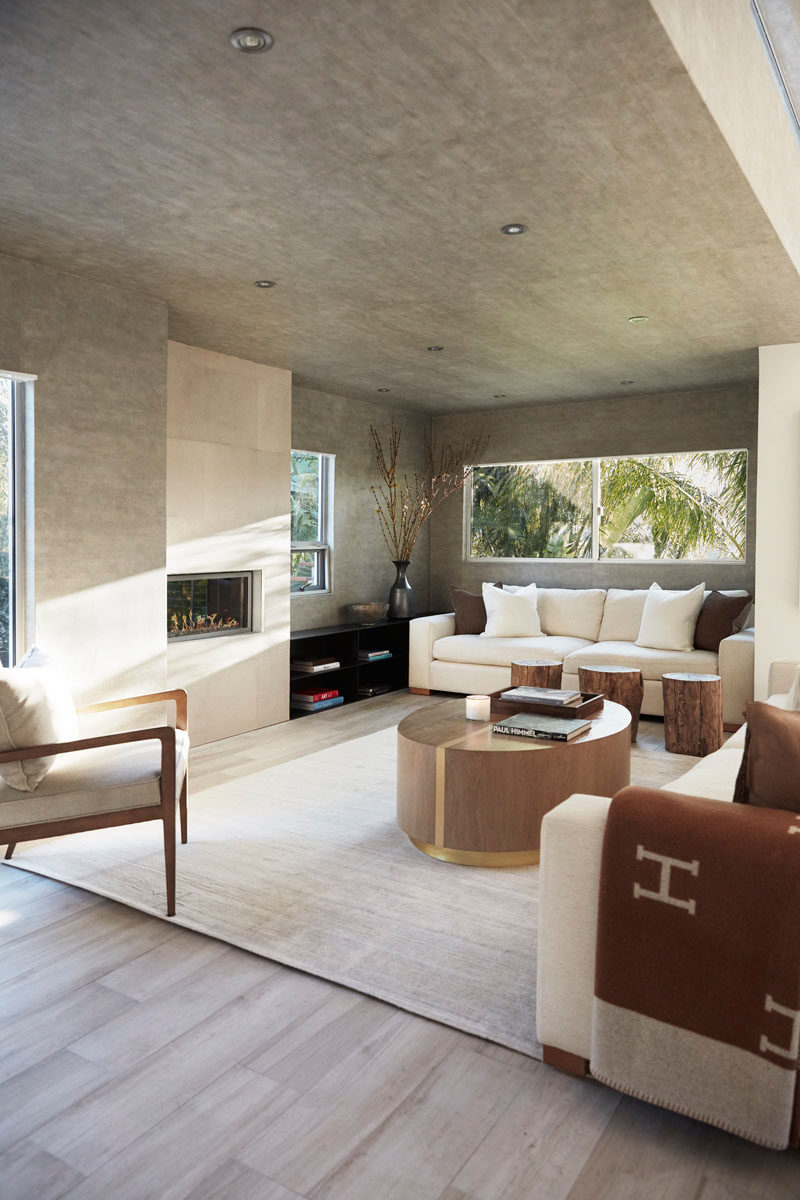 ---
The main living and kitchen area share the space, with one of the walls covered in light wood shelving, ideal for displaying personal items.
---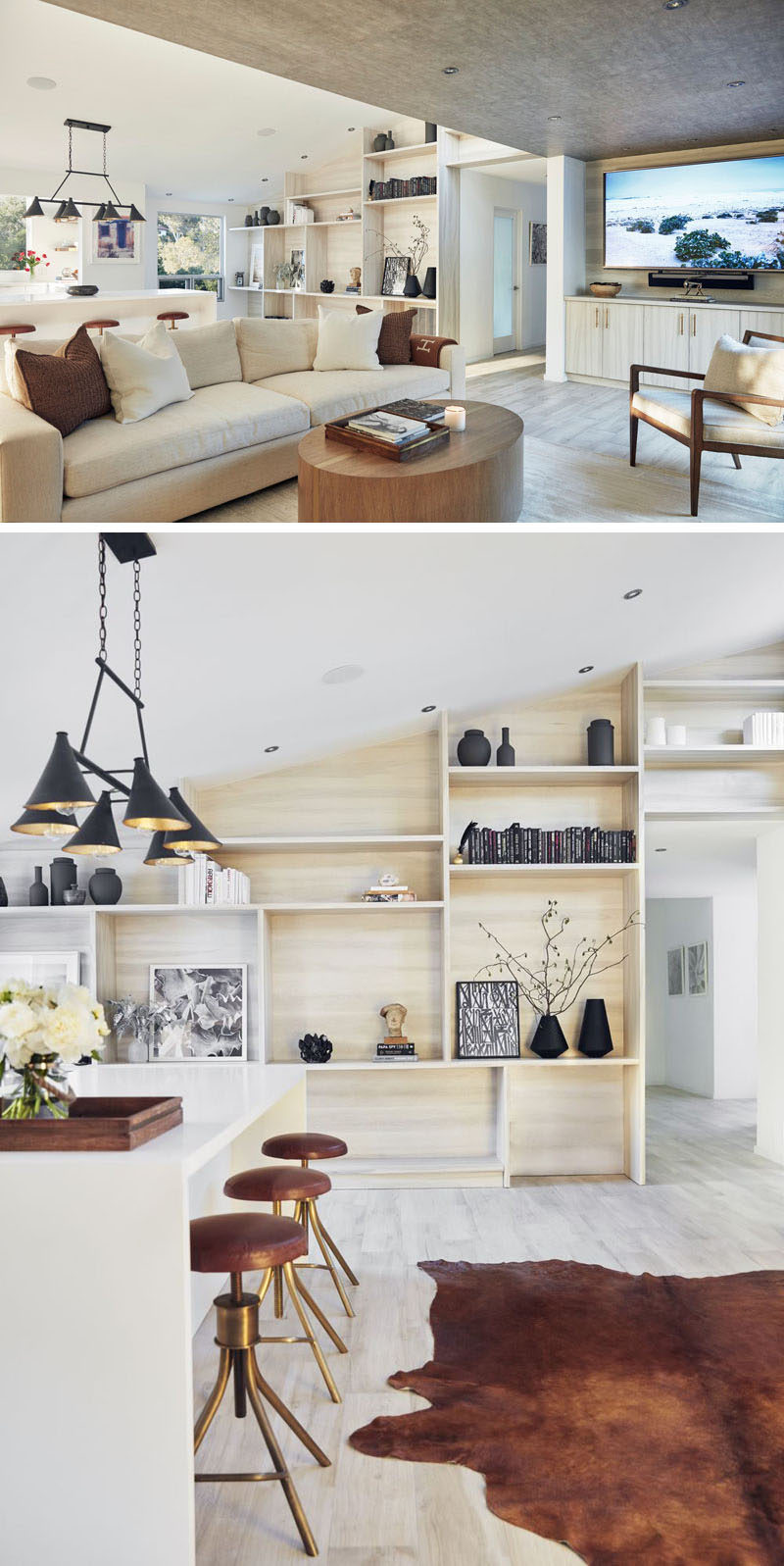 ---
In the kitchen, a large picture window perfectly frames the view of the Santa Ynez Mountains and open wood shelving lets you display your favorite serving items.
---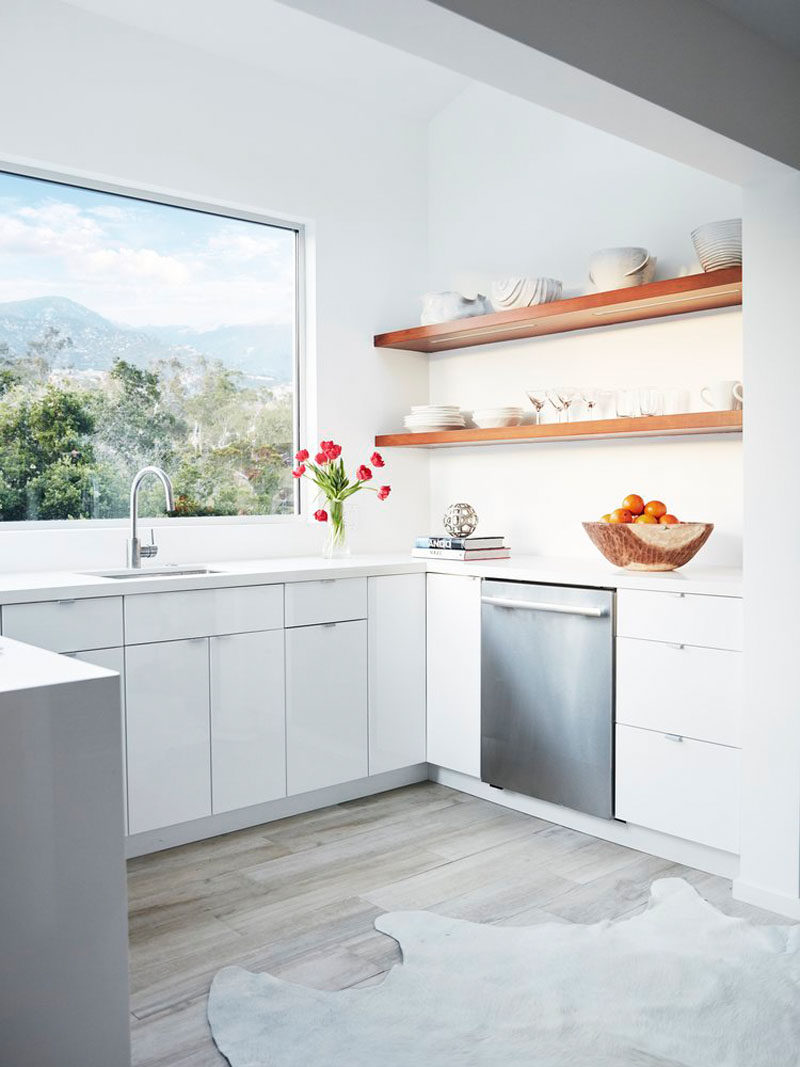 ---
Touches of wood have been carried through the the dining room, where there's also access to the balcony outside.
---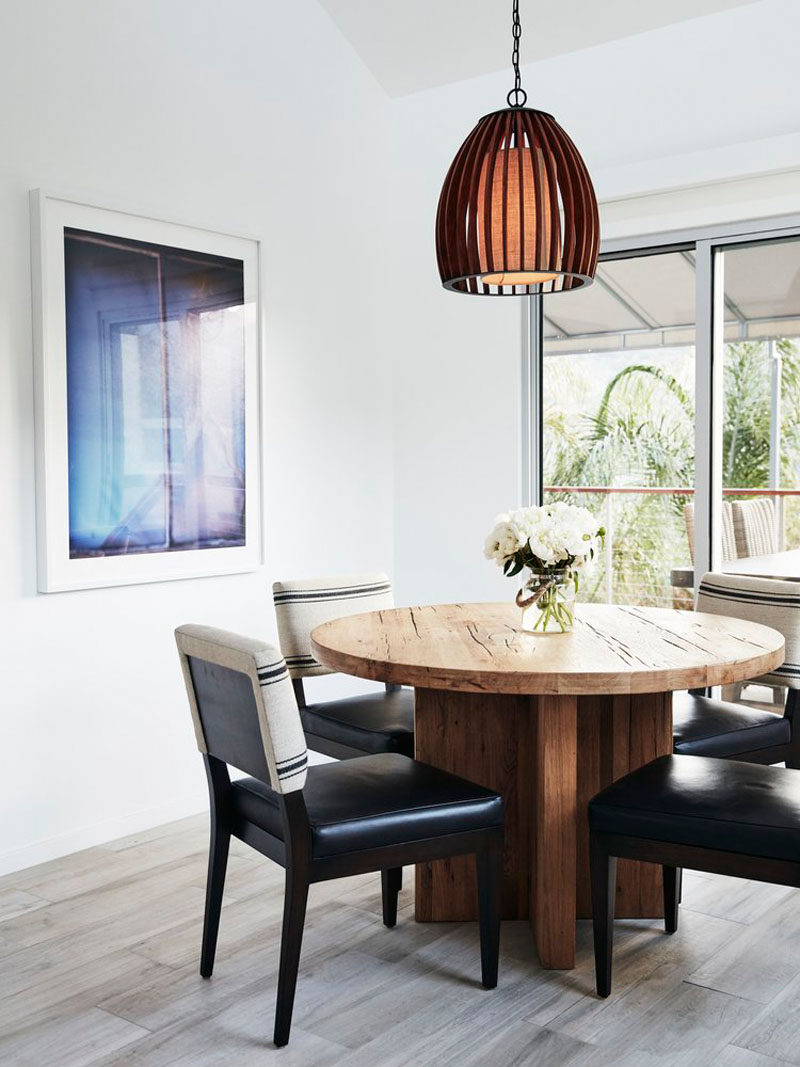 ---
In the lofty master bedroom, what appears to be a concrete wall is actually a trompe l'oeil (an art technique that uses realistic imagery to create the optical illusion that the depicted objects exist in three dimensions). On the opposite wall, stone tiles surround a fireplace, and a small nook next to the window has become a sitting area.
---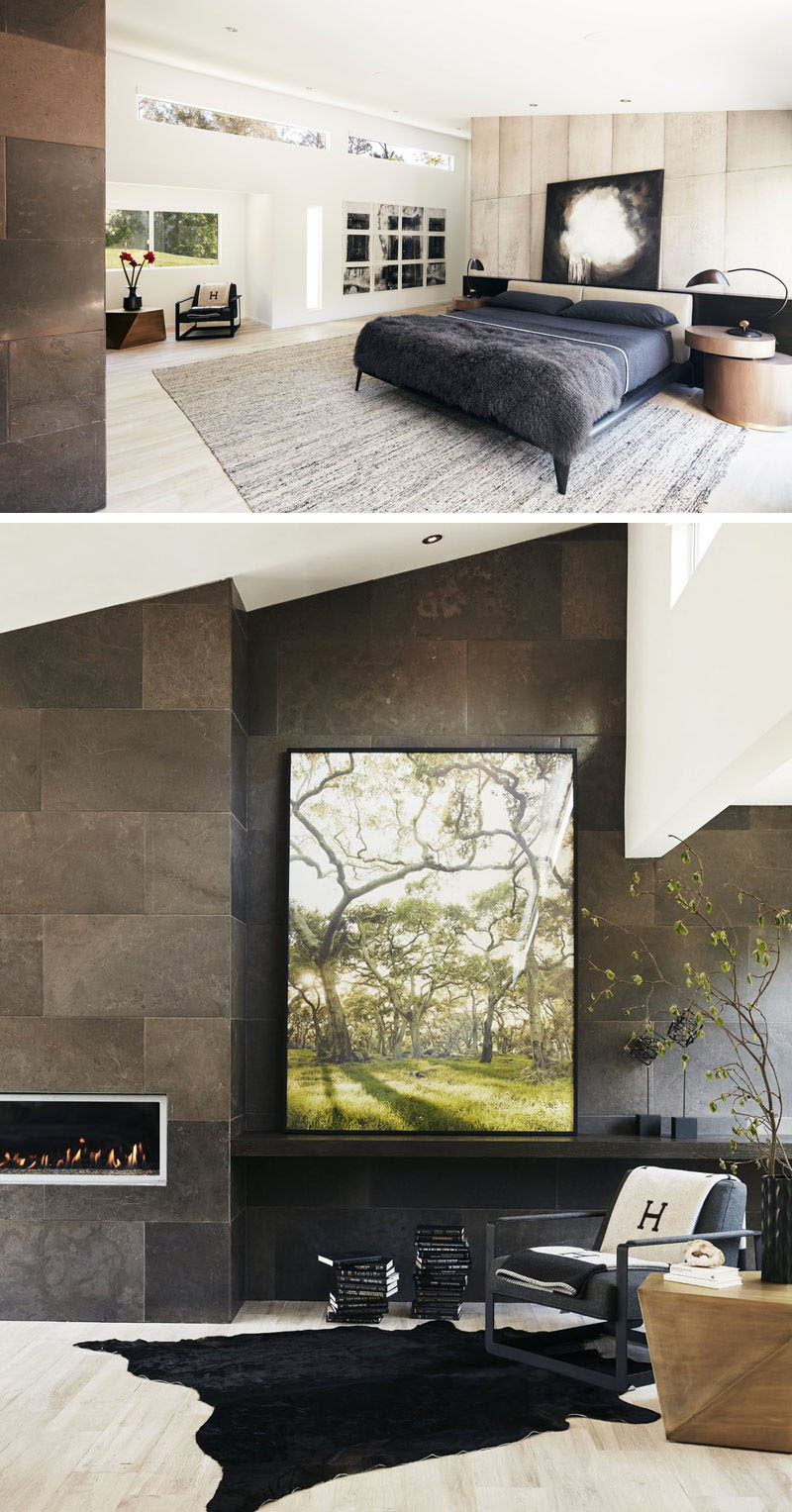 ---
In the master bathroom, there's an oversized steam shower and a custom dual vanity made from marble.
---

---
There's also a freestanding bathtub raised up onto a platform so that whoever is in the bath can easily enjoy the picturesque views of the surrounding landscape.
---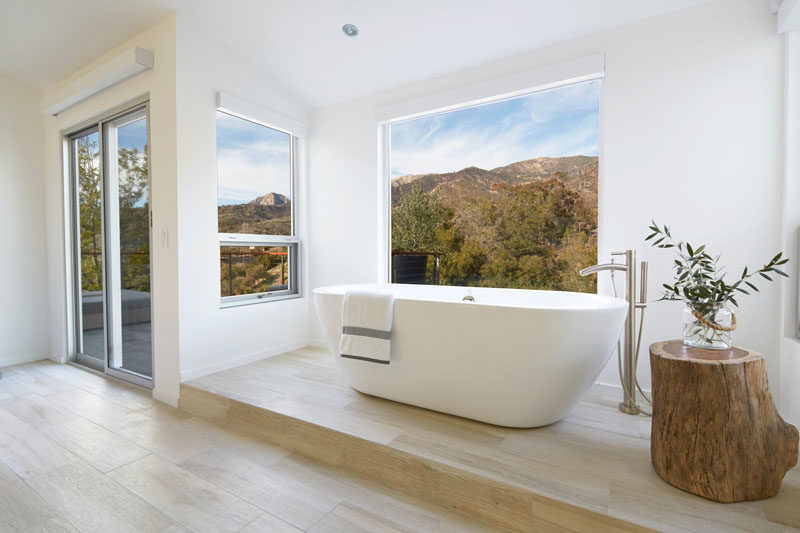 ---
Just off the master bedroom/bathroom is a private balcony with views of the trees and the backyard below.
---
---
If you're interested in learning more about this house, it's currently for sale through Riskin Partners.
---