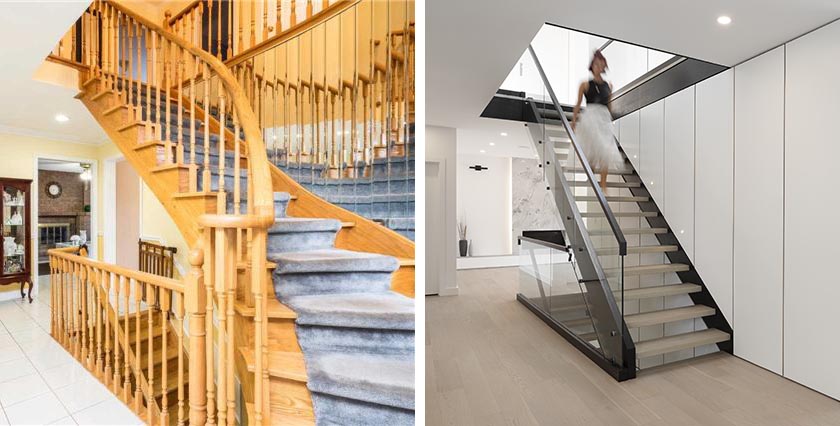 RZ Interiors together with a Toronto-based property developer, have transformed a 1970's era home and completely reimagined it for contemporary living.

As part of the renovation, the original 1970s staircase with its curved wood form and mirrored wall was replaced as it's the first thing people see when they arrive at the house. Here's what it looked like before the remodel.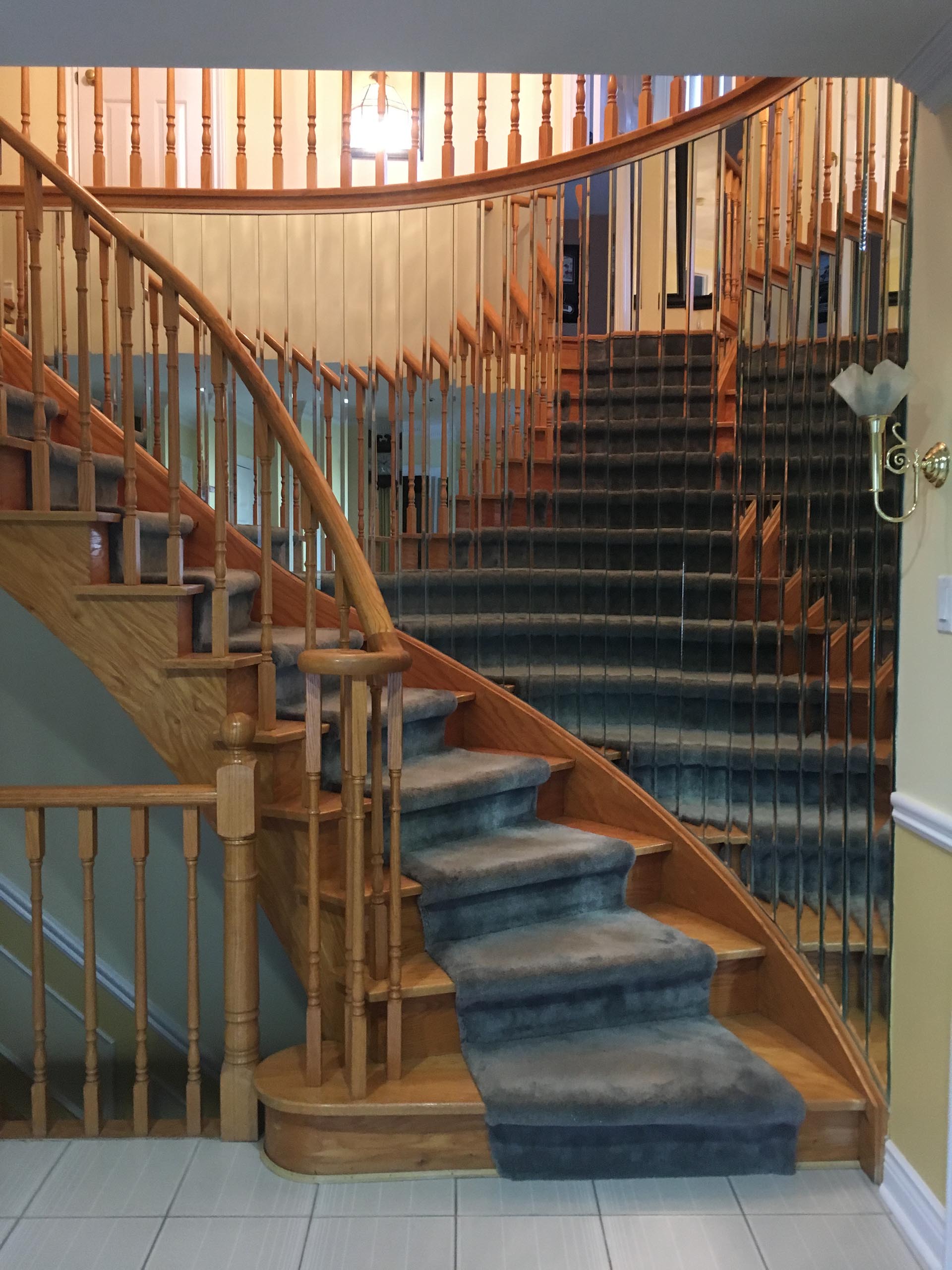 A new and much more contemporary staircase now complements the updated bright white interior. The stairs showcase floating treads, modern wall paneling, and a glass and steel handrail that creates transparency and allows plenty of natural light to fill the main floor.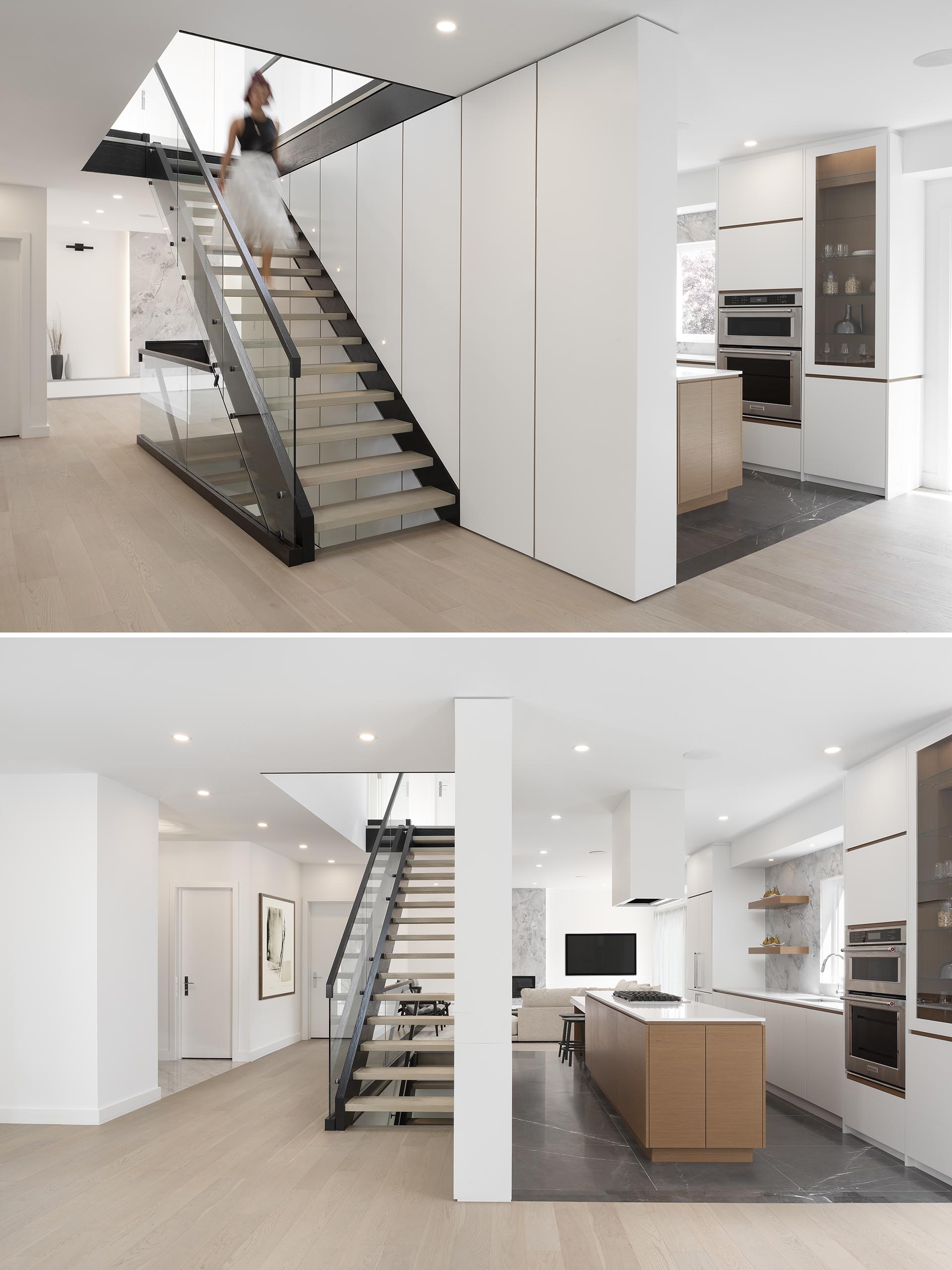 Another design element of the new stairs is the black steel support. This contrasting frame catches the eye and adds drama to the interior.