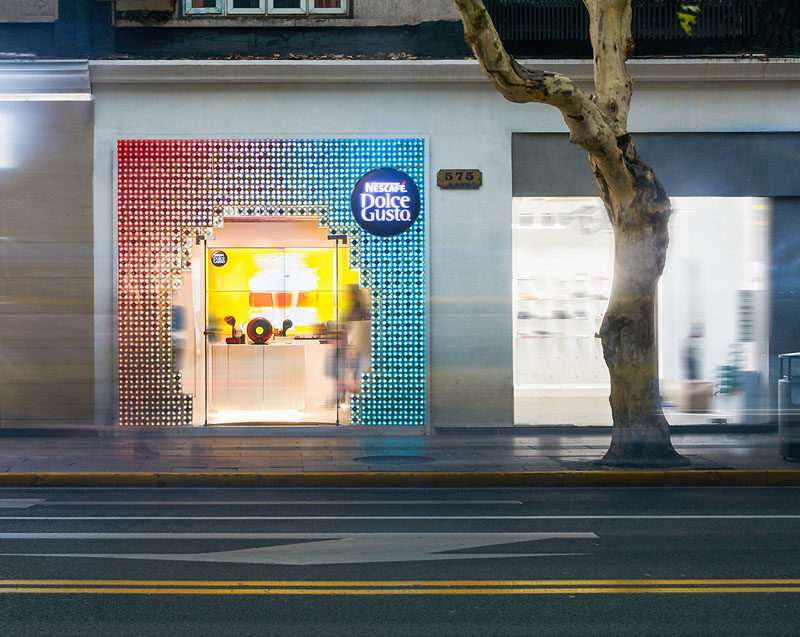 Photography by Chen Xiyu
Commissioned by Nestle, SODA Architects have recently completed Nescafe Dolce Gusto, the company's first concept store in Shanghai, China.
The facade of the store is composed of 3000 coffee capsules, that have the ability to change color with the use of programmable LED lights, which are located within 1000 white capsules, making each of them like a single pixel.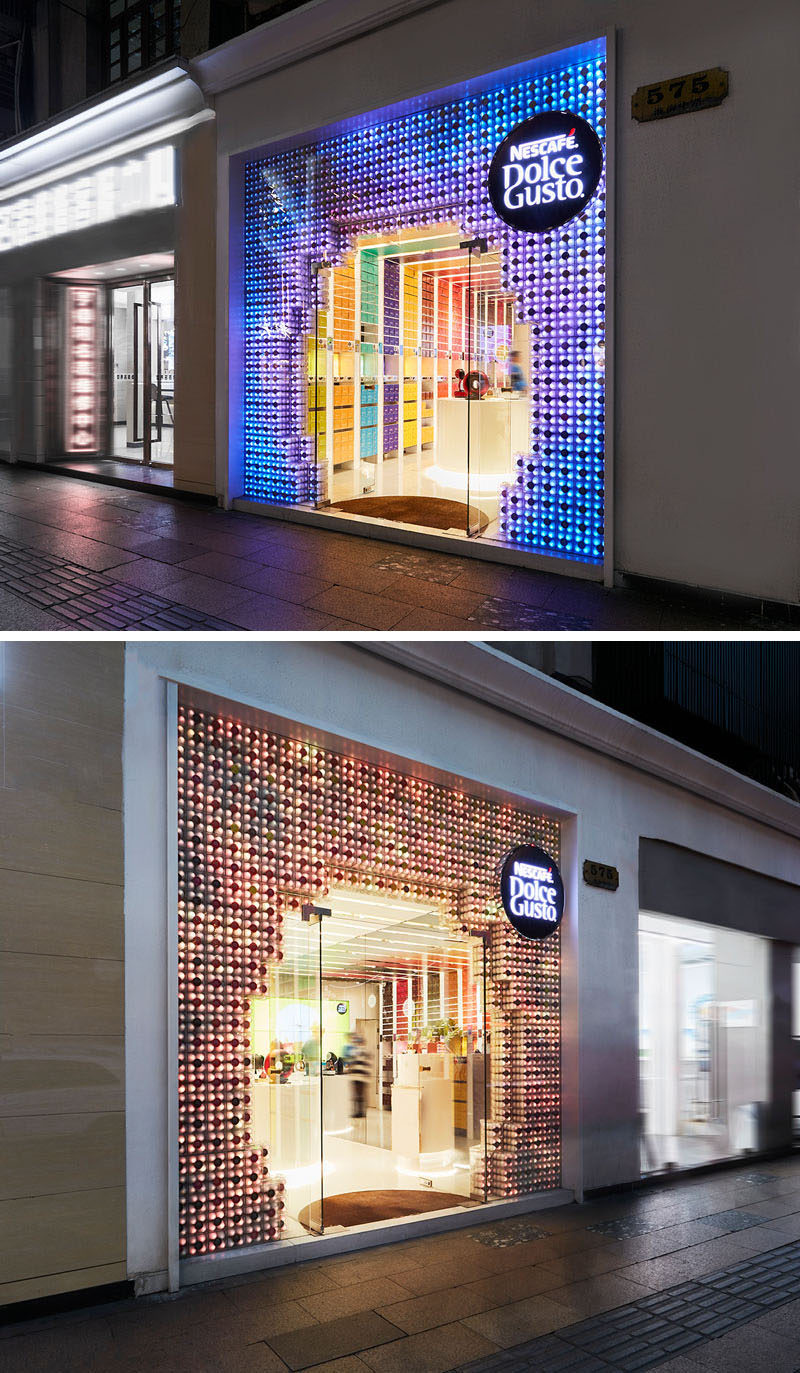 Photography by Chen Xiyu
---
Groups of 15 capsules are packed into a transparent box, and when all of the boxes are placed together they create a 3 meter by 3 meter multimedia screen, that shows a low-resolution dynamic image.
---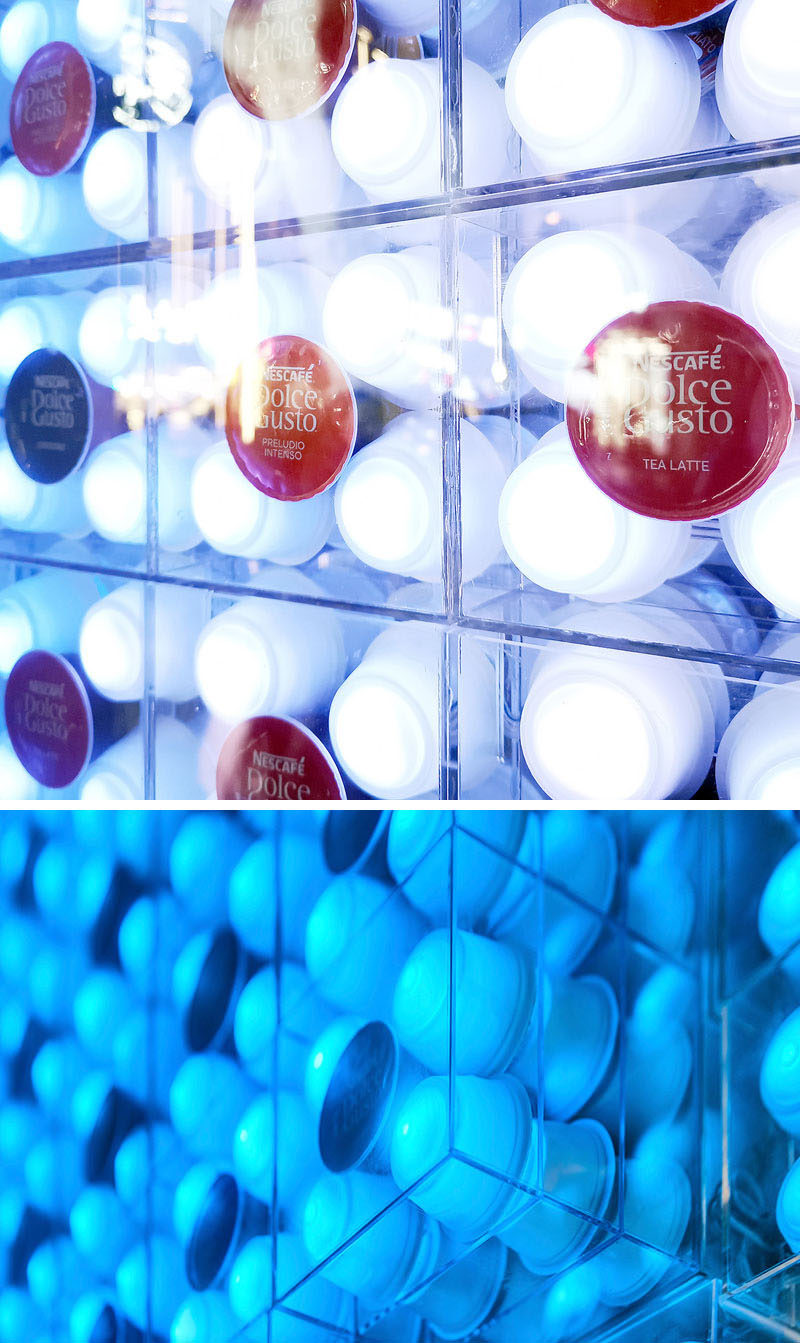 Photography by Chen Xiyu
---
Materials used throughout the store design include acrylic, Dupont Corian and precast quartz terrazzo.
---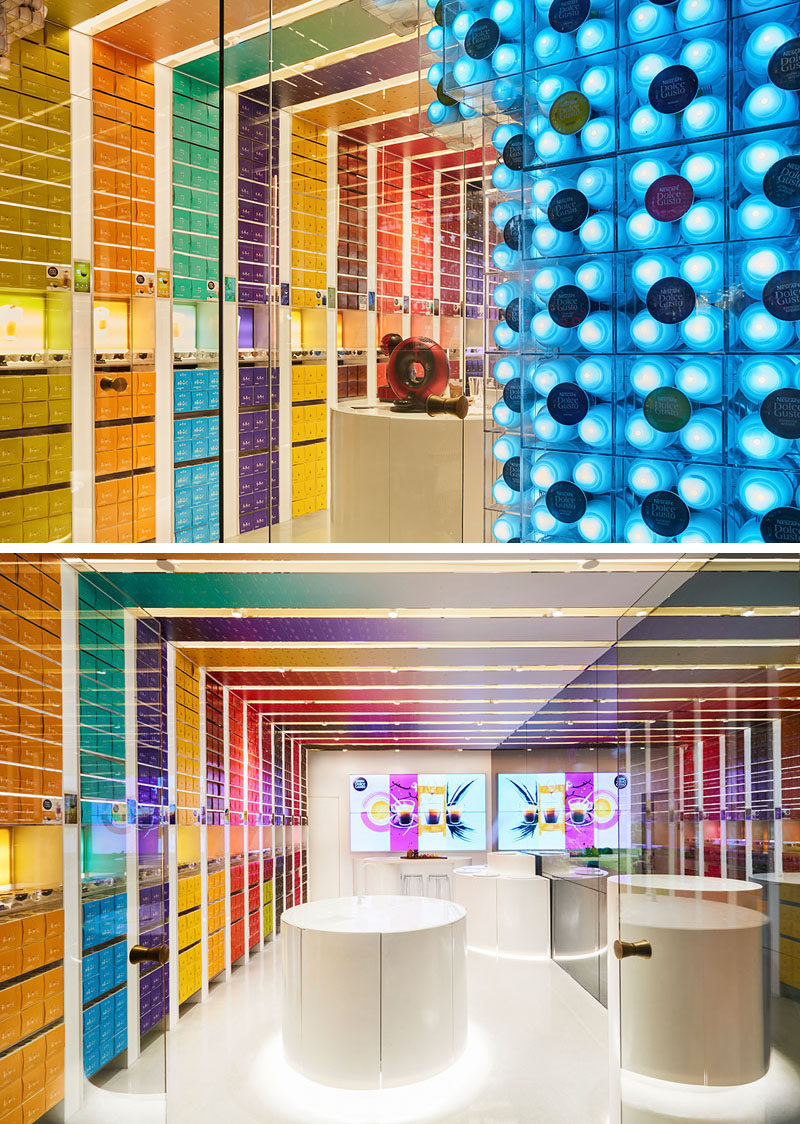 Photography by Chen Xiyu
---
The walls are covered in colored coffee capsule boxes, creating a rainbow-like appearance and showcasing the variety of options available.
---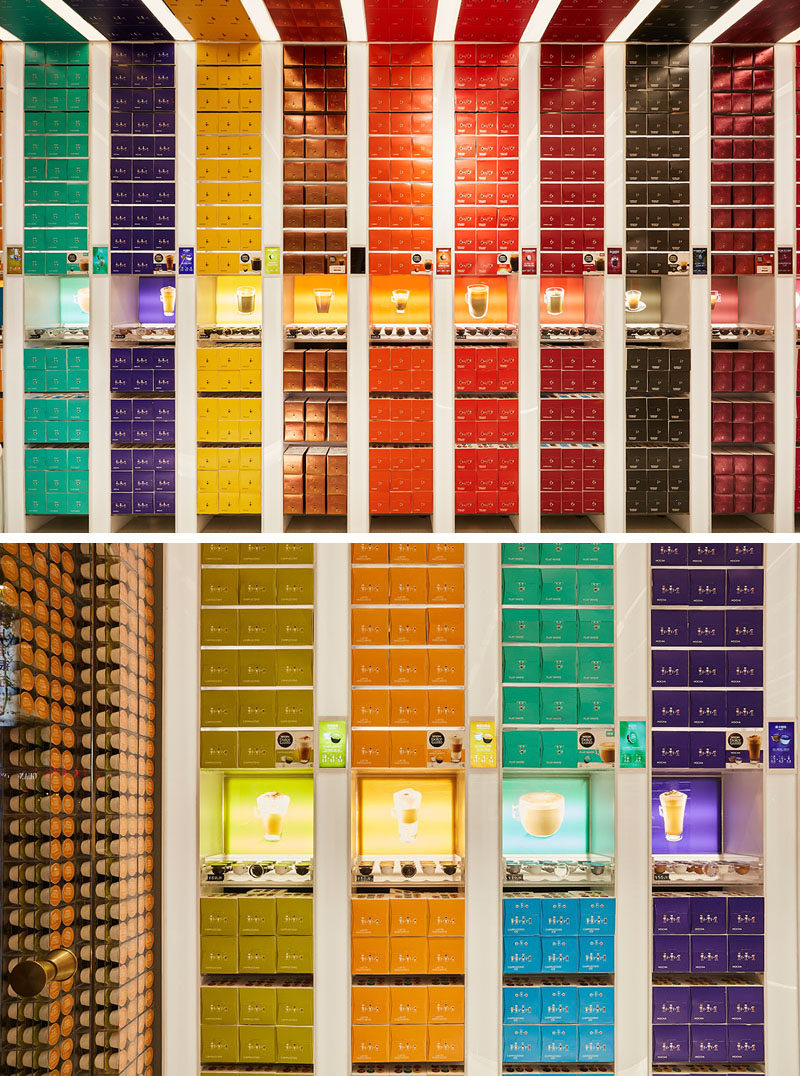 Photography by Chen Xiyu | Architects: SODA Architects| Lead Designer?Jiang.Yuan & Song.Chen | Design Team: Chen.Fei,Liu.Panpan,Qiang.Zhiwen,Wang.Shan, Hao.Zhiyuan,Wang.Yuehua,Shi.Mingchunjian,Chen.Xinru
---