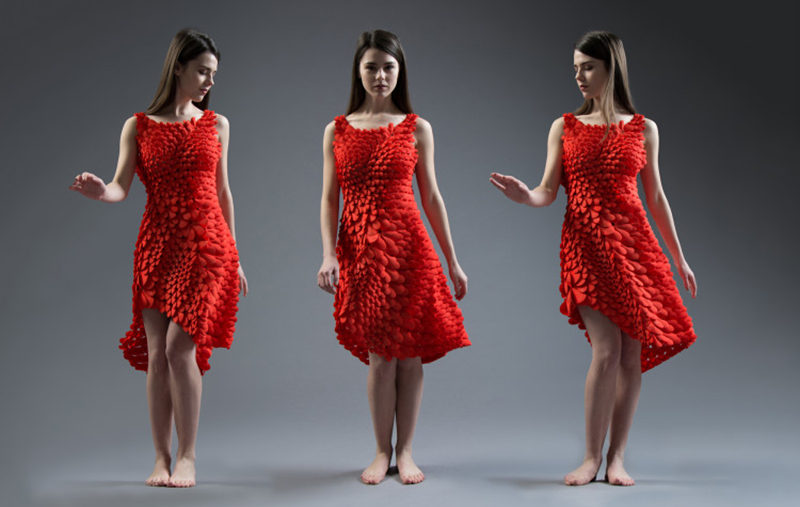 Commissioned by The Museum of Fine Arts, Boston for #techstyle, an exhibition that celebrated the connection between fashion and technology , Nervous System created a flowy, nylon 3D printed dress inspired by petals, feathers, and scales, using their Kinematics software.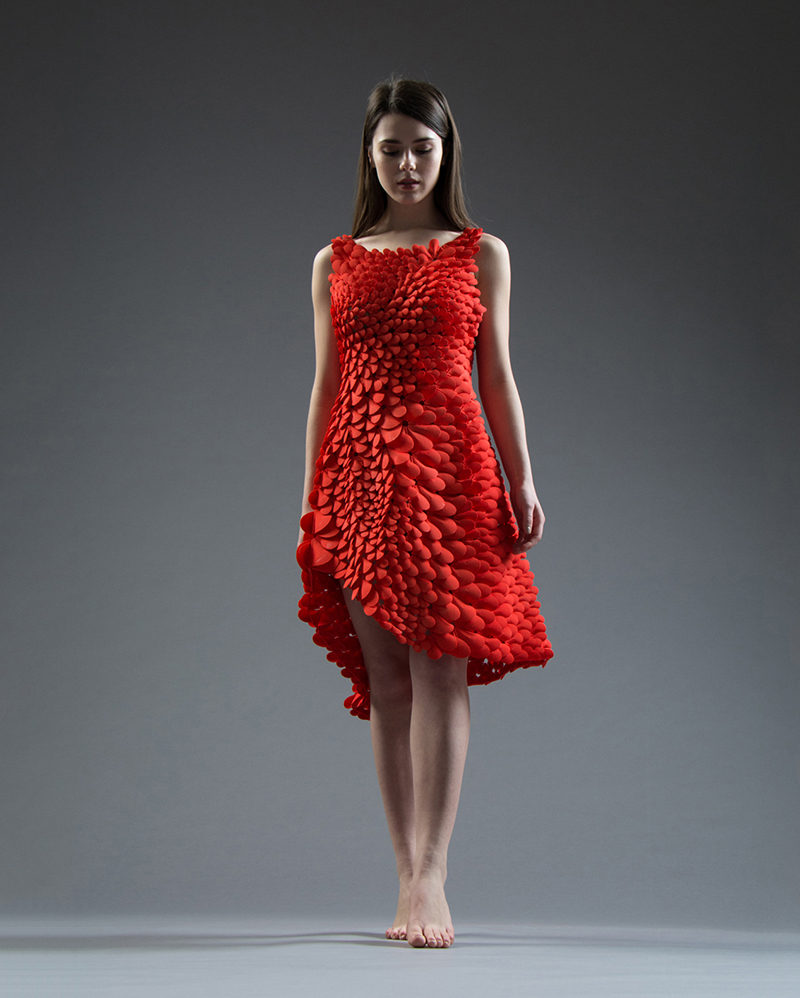 ---
Kinematics software allows the designers to customize and print dresses and other garments that can be worn straight out of the printer by printing them in a folded form, rather than in multiple sheets. The hinge mechanisms of the pieces are printed at the same time as the rest of the pieces, eliminating the need for post-print assembly.
The unique shapes and the overlapping nature of the petals of this dress, however, forced the designers to use innovative thinking throughout the process of creating the dress. Thinking outside the box allowed Nervous System to come up with a plan that included printing the dress in a rolled up form, rather than a folded one, to make it possible to still print a dress larger than the printer itself and that's made from uniquely shaped components.
---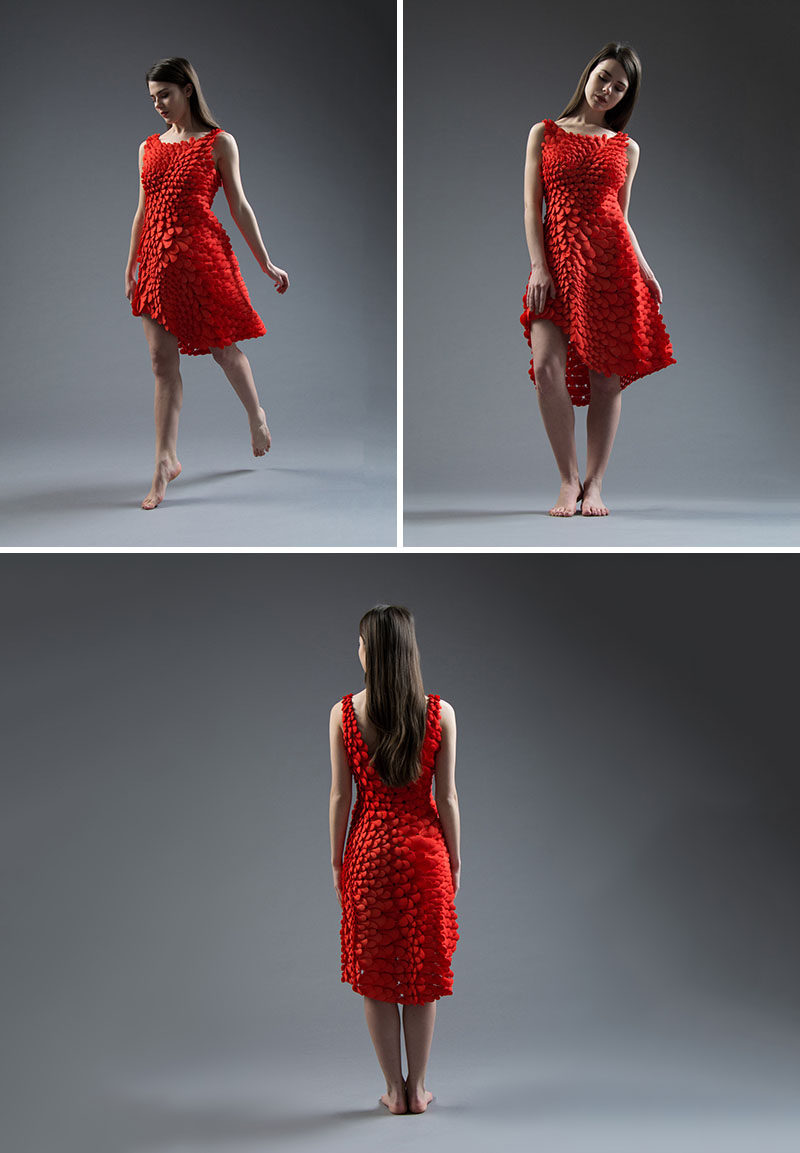 ---
Although the dress is made up of rigid, interlocking triangles holding the petals, when they're all combined they create a continuous textile that's able to drape and flow as elegantly as other dresses made from naturally soft materials.
---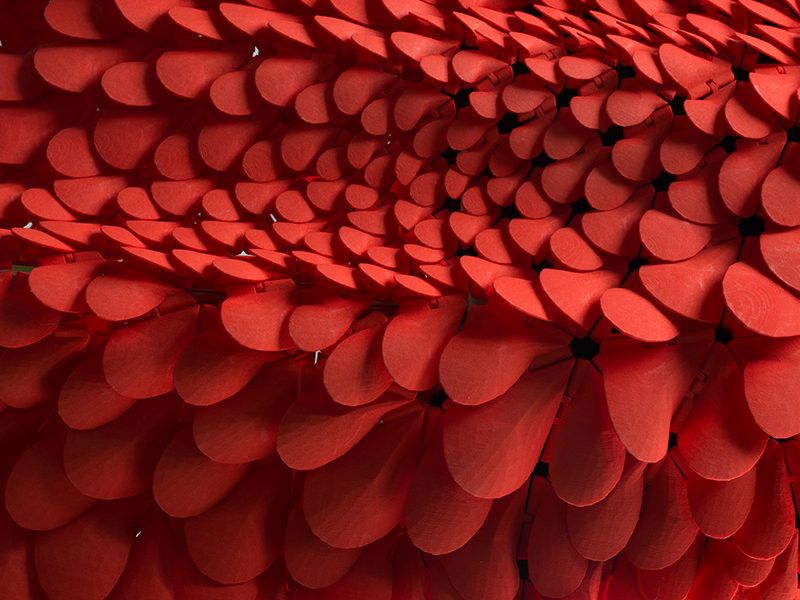 ---
Watch the video below to find out more about this dress and to see it in motion.