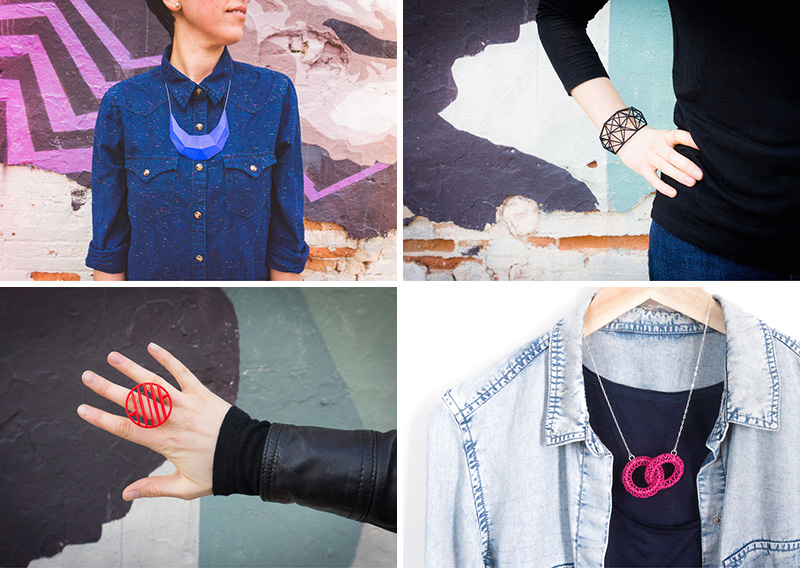 Megan Grace of Grace & Robot, blends the delicate art of jewelry making with digital technology to create modern jewelry pieces. 3D printing allows Megan to challenge traditional manufacturing techniques by creating jewelry that is unique in geometric form, pattern, and volume.
Each jewelry piece begins as a hand drawn prototype, determining size and proportions, before creating the piece as a model in a CAD program. Once a file from the model is created, it is sent to a 3D printer to be printed with chosen materials.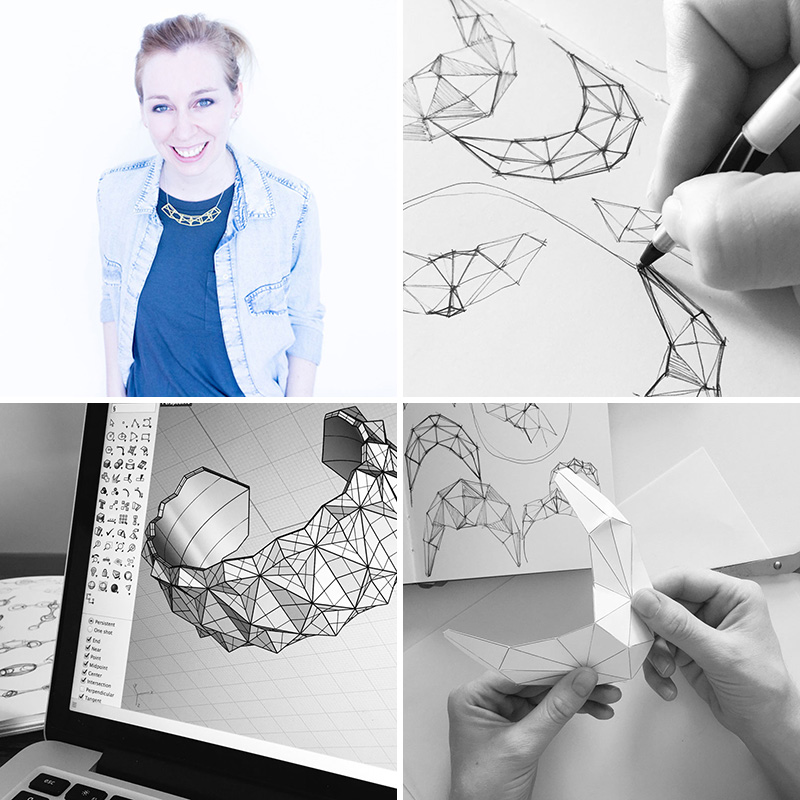 ---
Megan is inspired by the old and new architecture and buildings of Barcelona, where Grace & Robot was founded. She has taken this inspiration, using clean lines and unique shapes, and integrated it into her jewelry making.
---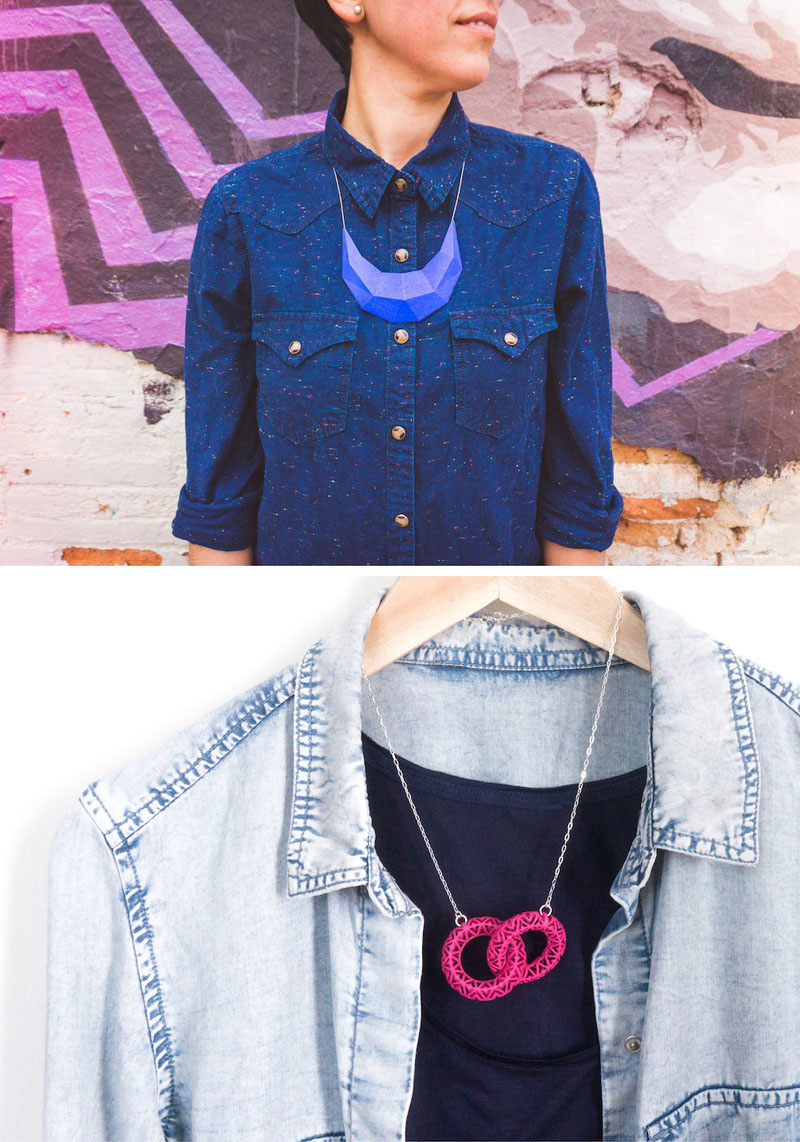 ---
Nylon and plastic are used as the main materials for these interlocking jewelry pieces, with polished silver for chains, backings, and closures.
---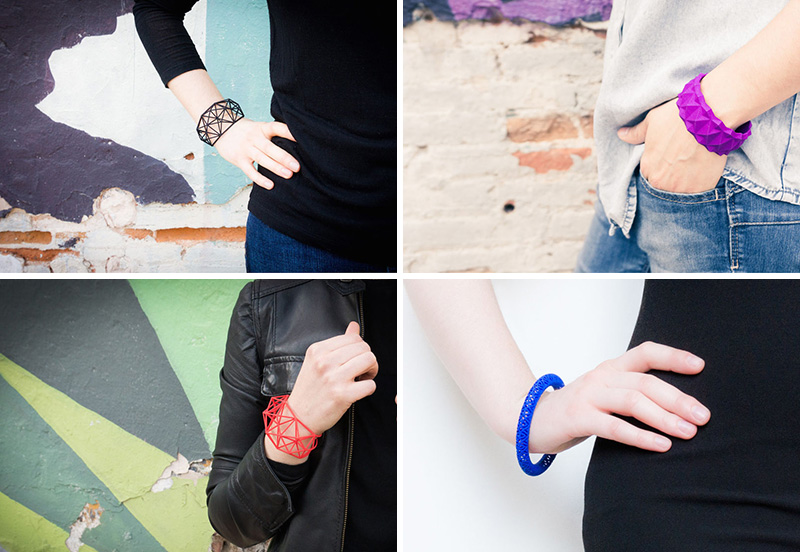 ---
By mixing old jewelry making techniques with new technology and materials, the various pieces from Grace & Robot evoke the past, while still remaining in the present.
---
---