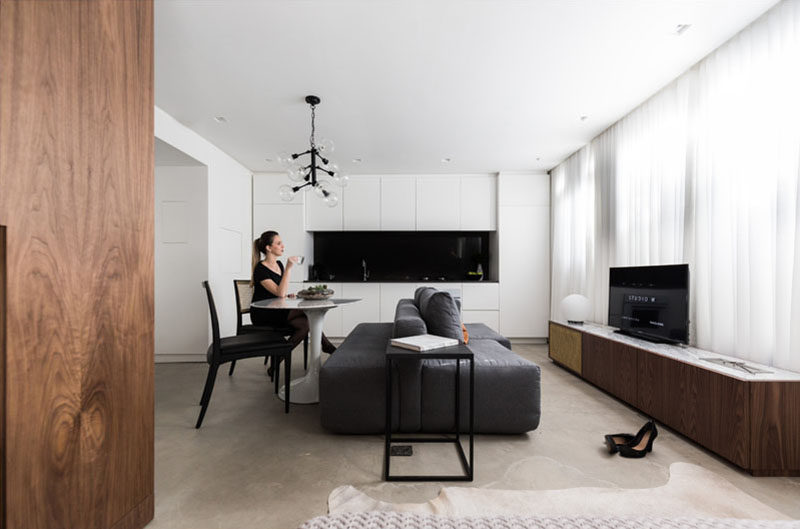 Architects Raquel Zaffalon and João Pedro Crescente of AMBIDESTRO, have designed this 430 square foot (40m2) apartment in Porto Alegre, Brazil, where they aimed to show how it's possible to live with comfort, design, and elegance in a small space.
The apartment has the entry, kitchen, living, dining, and bedroom all sharing the same area. The living room had a custom sofa designed to fit the space, and a long TV cabinet provides extra storage.
---
Along one wall of the apartment is the kitchen with bright white cabinets and black backsplash. The integrated fridge gives the kitchen a seamless sleek look.
---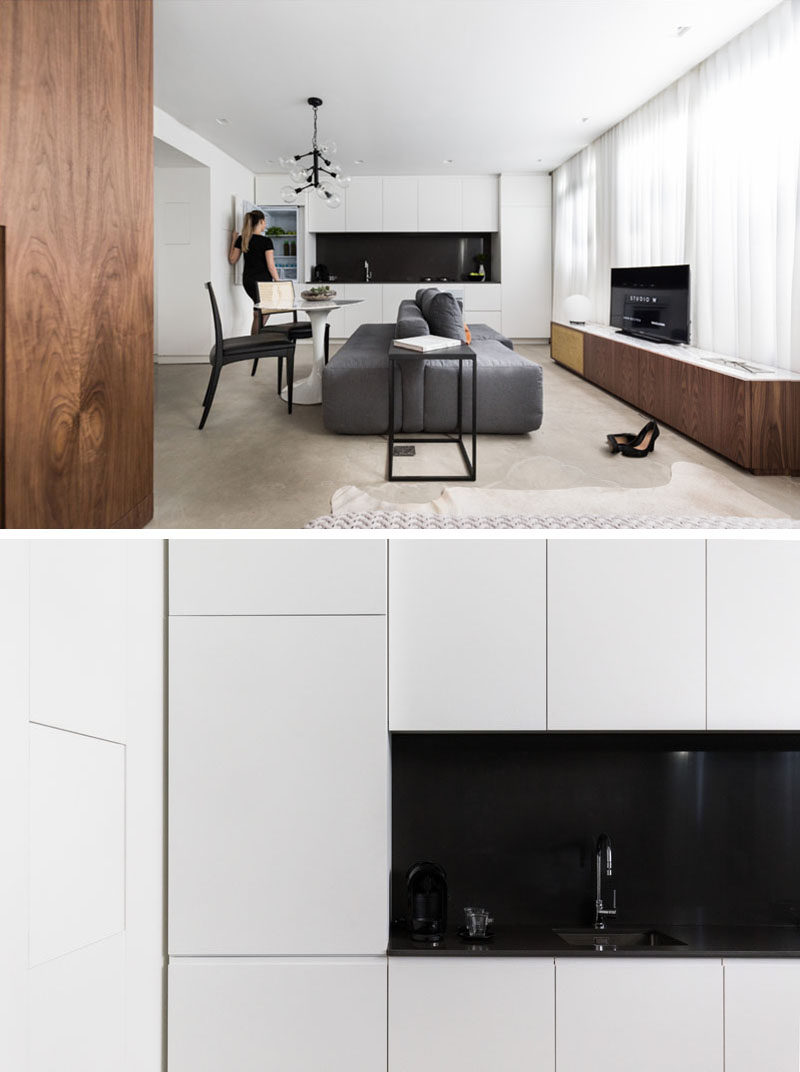 ---
On the back of the custom designed sofa is an upholstered bench that becomes seating for the dining table, enabling more people to sit around the oval marble dining table.
---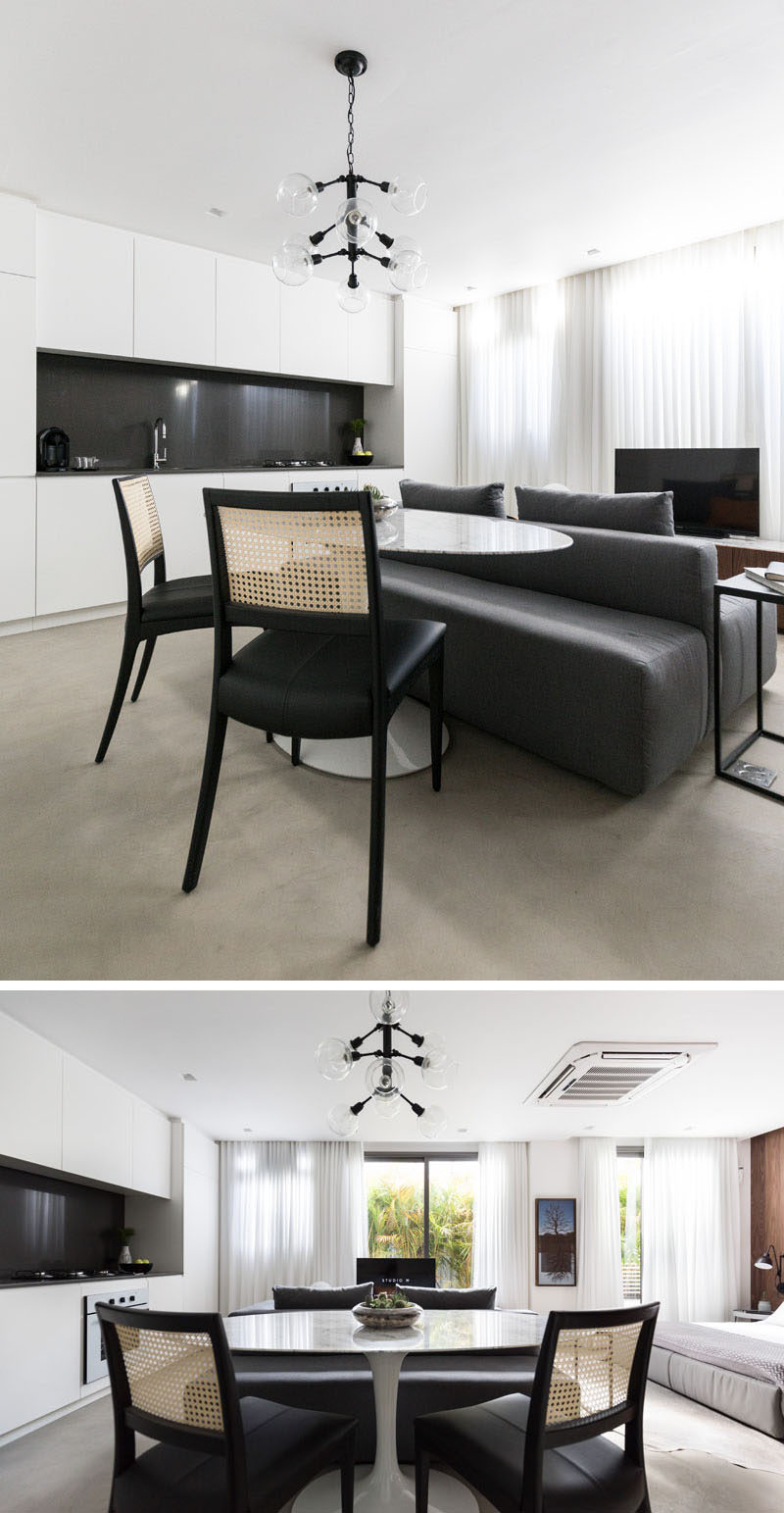 ---
Next to the living/dining area is the bedroom that's open to the rest of the apartment. Dark wood helps to define the sleeping space, and a closet runs alongside the bed, again with a seamless appearance.
---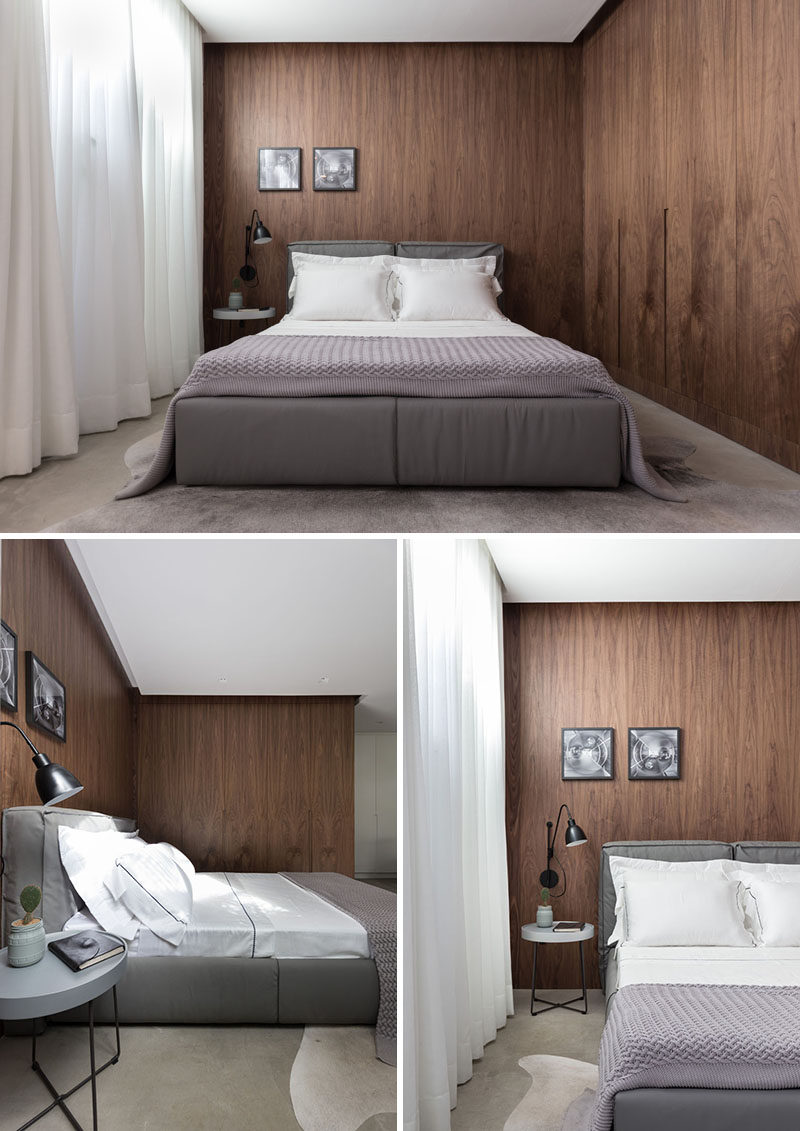 ---
The wooden area wraps around to conceal the door to the bathroom.
---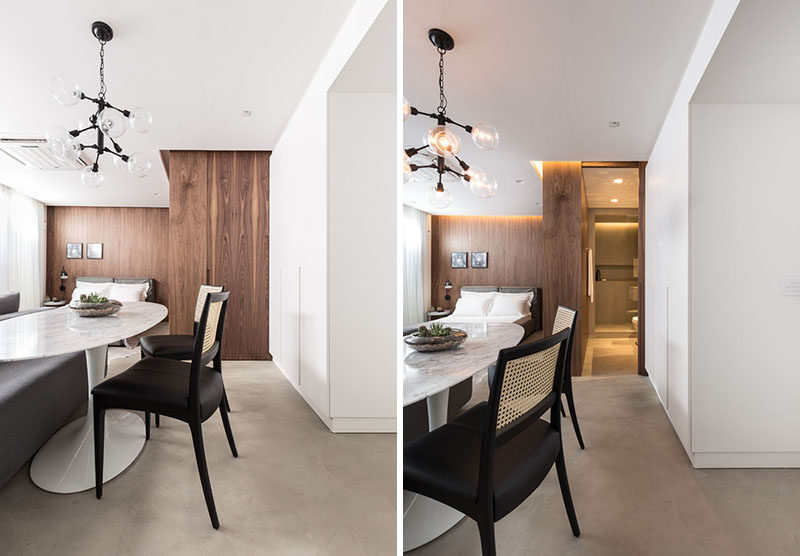 ---
The natural wood look continues inside the bathroom. The designers used a green moisture resistant MDF inside the wooden panels, ensuring strength and protection from the humidity.
---

---
In the shower, a built-in shelf has been included in the design and hidden light provides a soft glow.
---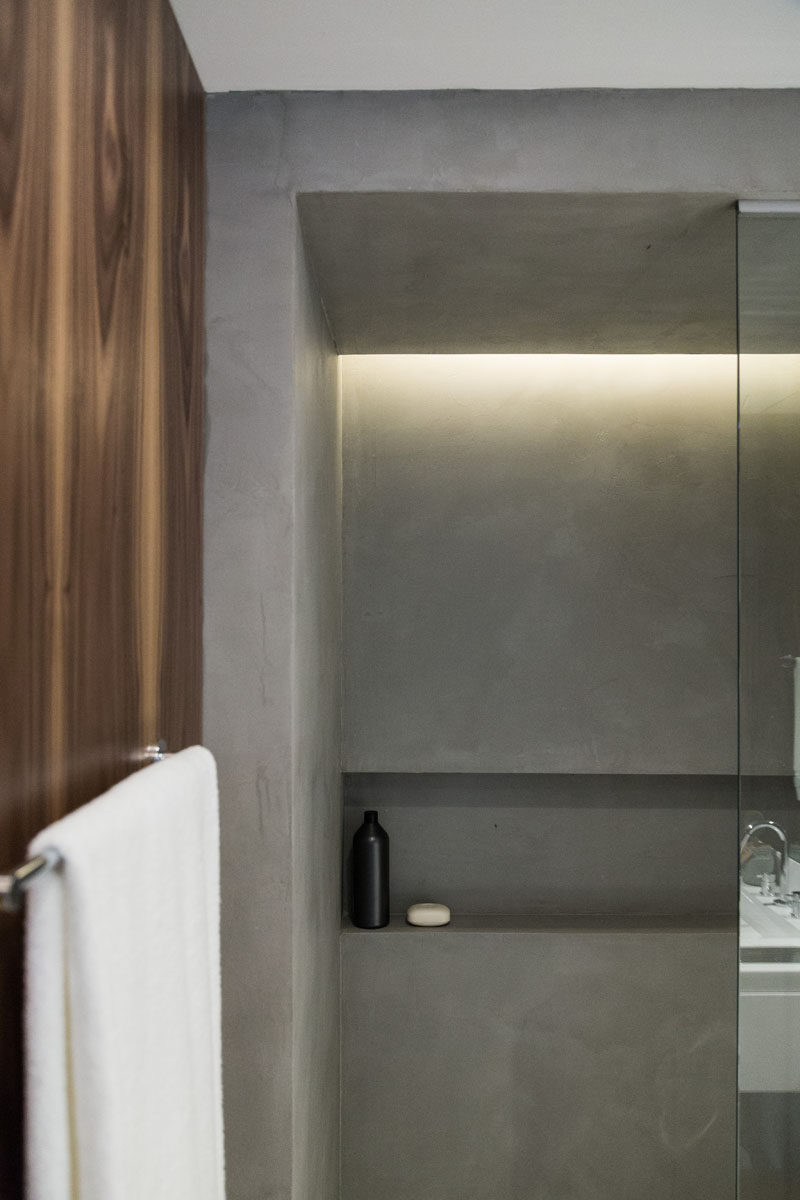 ---
Here's a look at the floor plan so you can see the complete layout of this compact apartment.
---