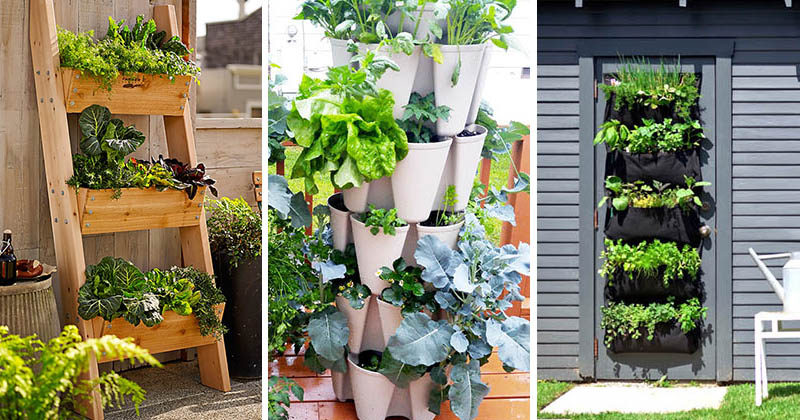 Vertical vegetable gardens are a space saving gardening method that allow you the ability to grow your own food without using up your entire yard or balcony space. They encourage plant and vegetable growth by giving them more access to sunlight, making them easier to water, keeping them above pest levels, and improving air circulation. Vertical vegetable gardens also make it easier to harvest your food once it's fully grown.
Just in time for planting season, here are 5 ideas for creating your own vertical vegetable garden.
---
1. Hang Your Plants In Pockets
Using felt pockets is a great way to create a vertical vegetable garden. They're easy to attach to most surfaces and can expand to hold all of the veggies growing inside them. At the end of a growing season they're easy to clean out and some of them even come with self-watering capabilities, making it easier to grow your own veggies than it is to buy them.
---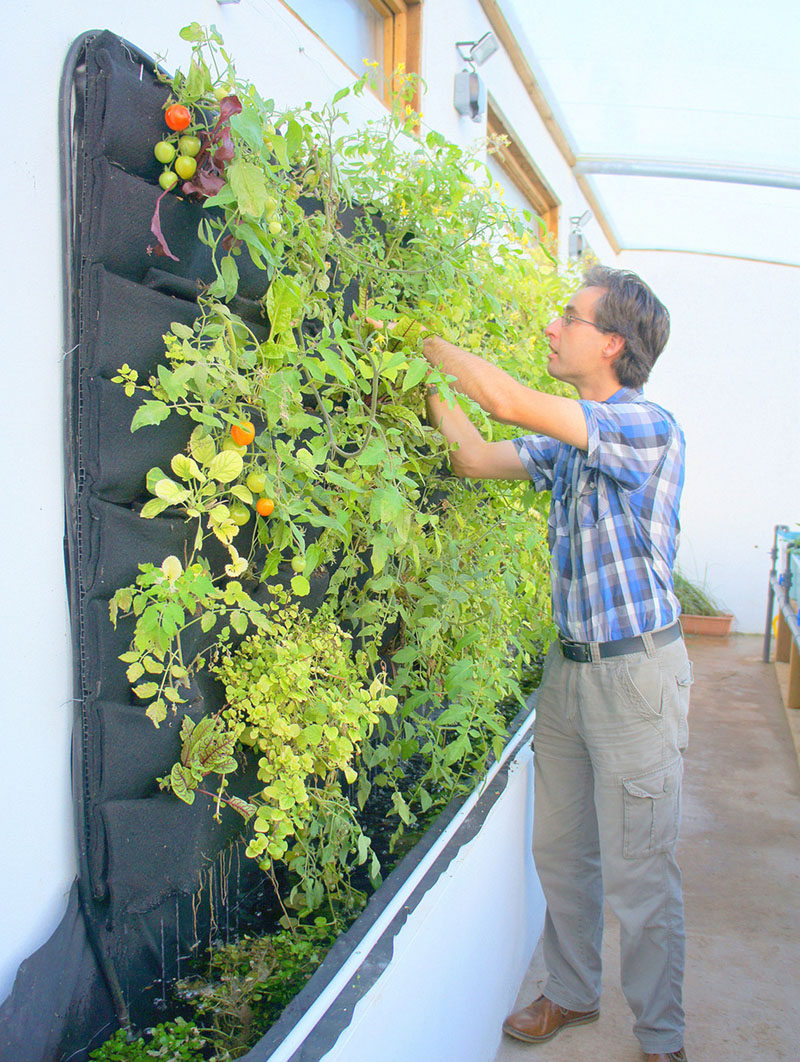 ---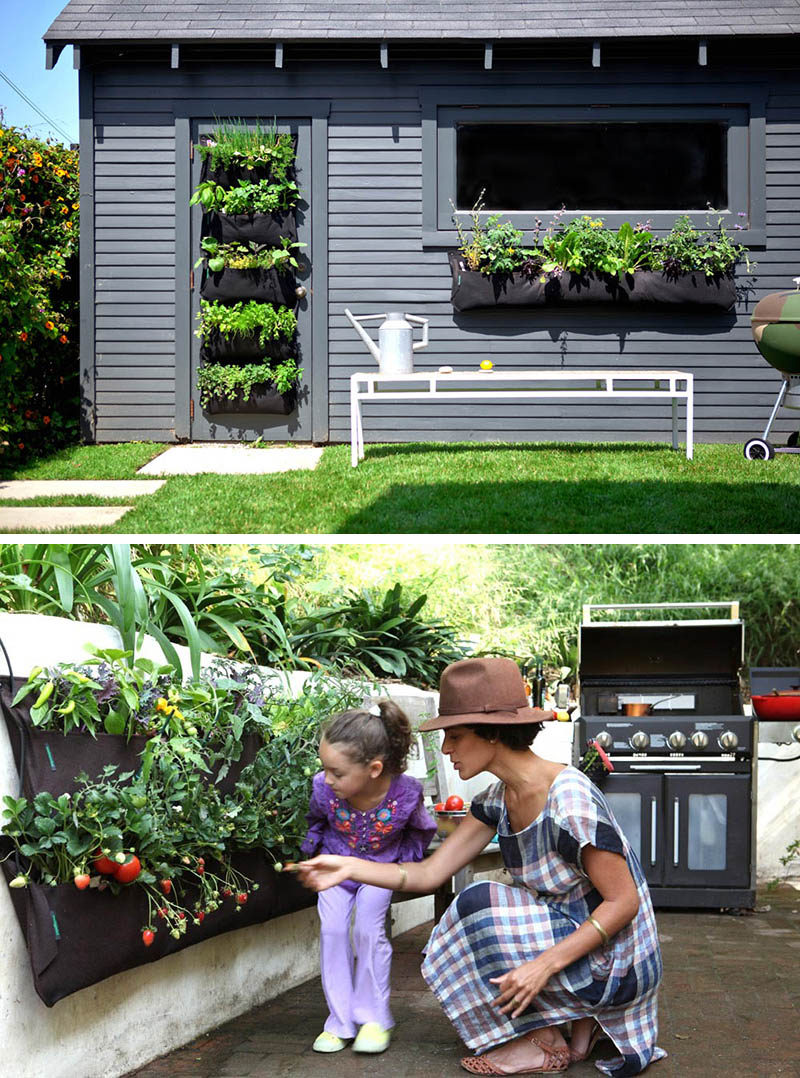 ---
2. Use A Vegetable Ladder
A vegetable ladder is another great option for creating a vertical garden, especially when space is limited. They're easy to water, maintain, and harvest and they add a stylish touch to your balcony or back yard.
---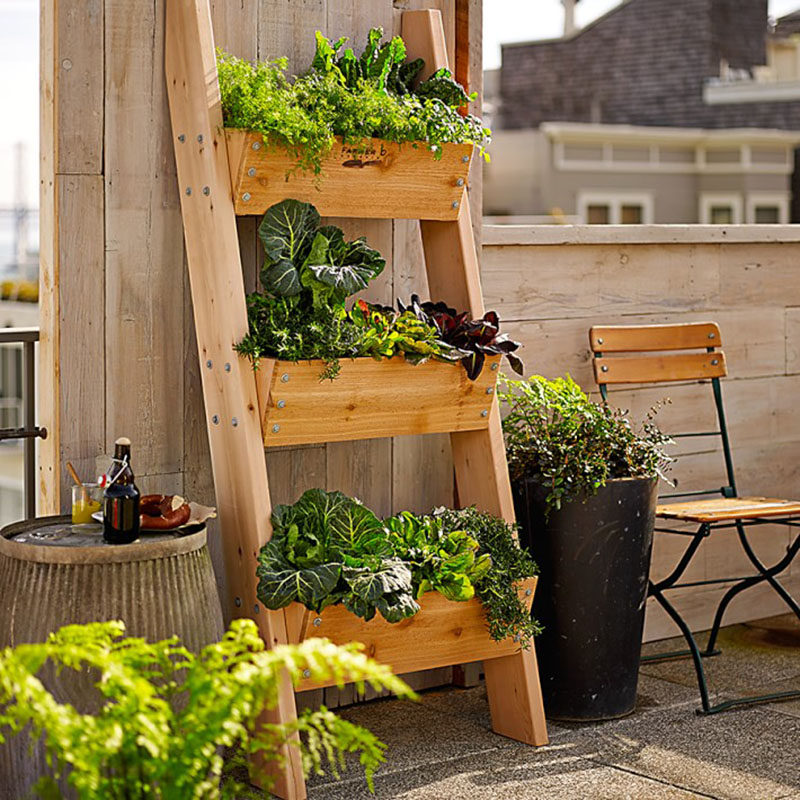 ---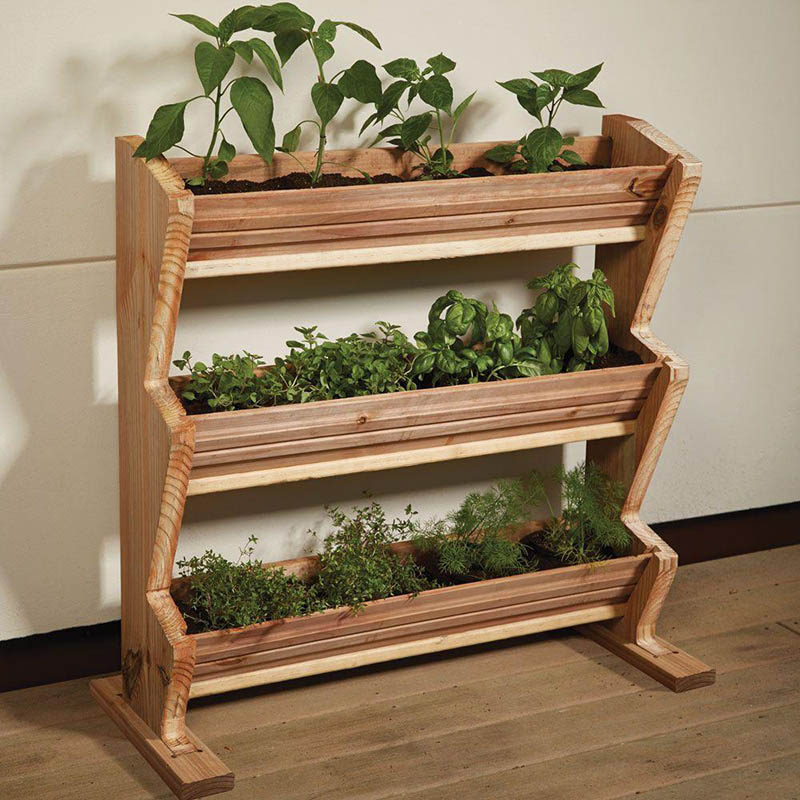 Vertical Garden Planter from The Home Depot
---
3. Vertical Pots
These stackable pots make growing your own vegetables a breeze. They can grow anything from lettuce and onions to corn and zucchini. A slow drip method ensures all of your vegetables get the perfect amount of water while the shape of the planters minimizes the soil's exposure to the sun to prevent the water from evaporating too quickly.
---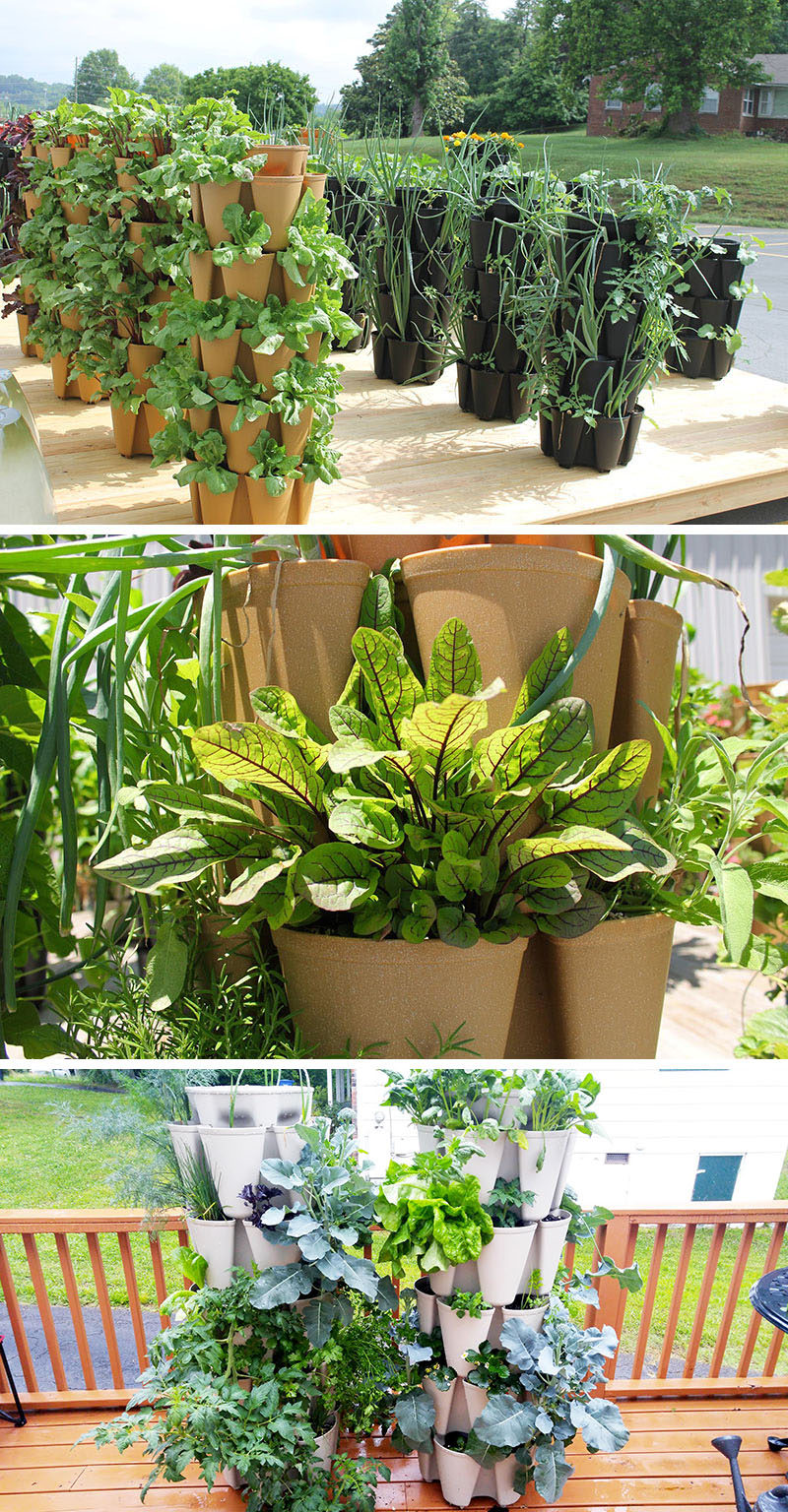 ---
4. Indoor Vertical Vegetable Garden
If you're short on space outside but still want to be able to grow some of your own veggies, an indoor vertical vegetable garden is what you need. This tower grows plants and vegetables without using soil and doesn't even require watering. Once you plant your seeds and turn on the power, your produce will be ready in 3-4 weeks.
---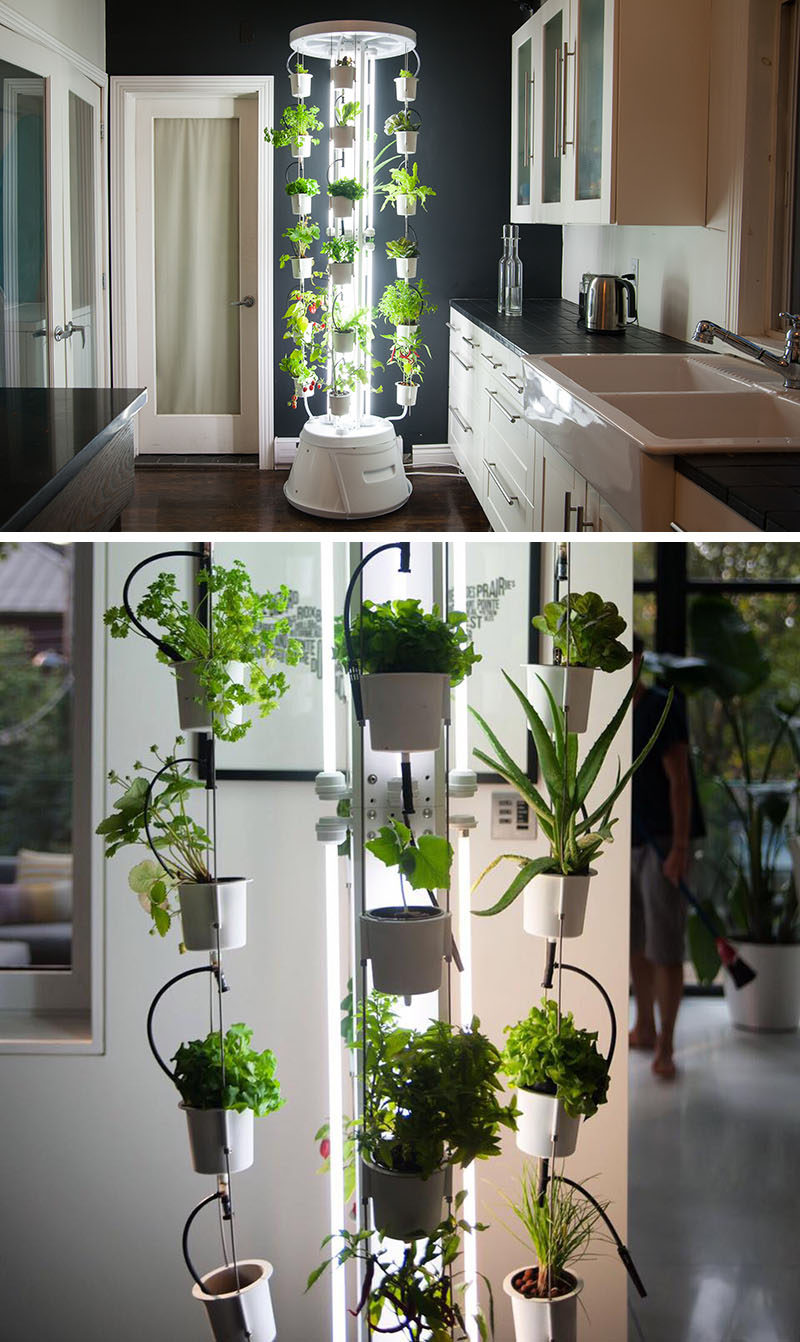 ---
5. Growing Frame
Encourage your vine like tomatoes and beans to grow tall and strong with a growing frame that gives them support. It'll make harvesting easier and helps your veggies grow by giving them more access to sunlight.
---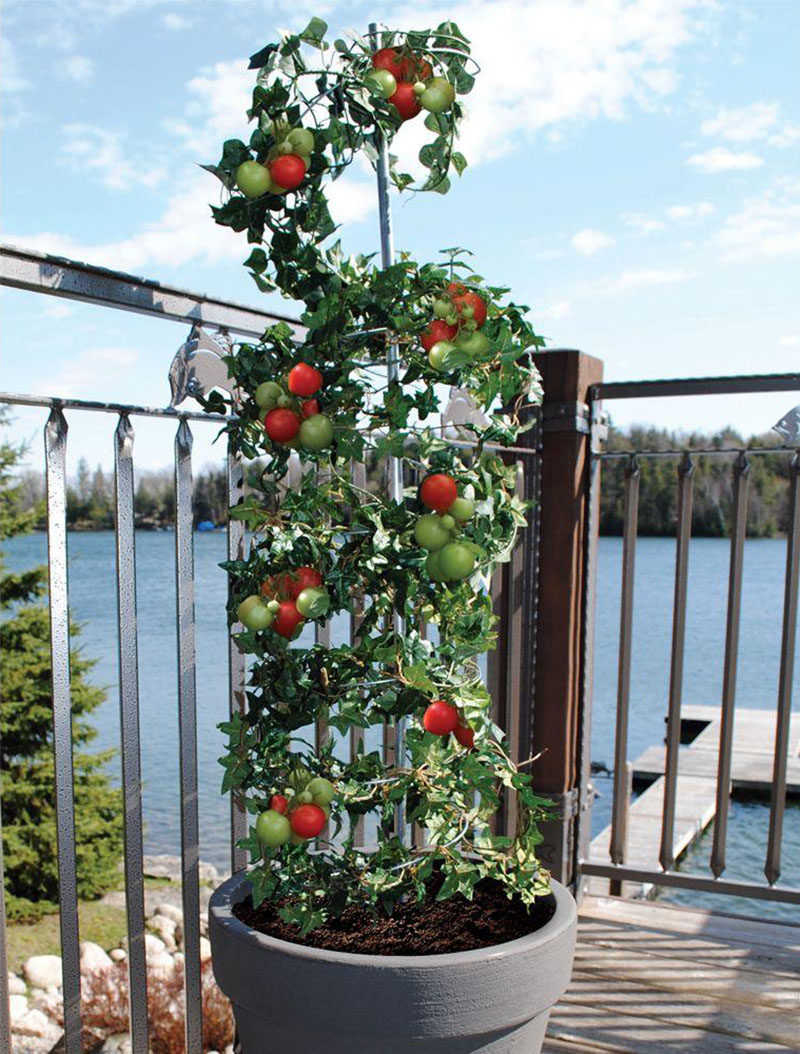 Vertical Grow Mini Frame from The Home Depot